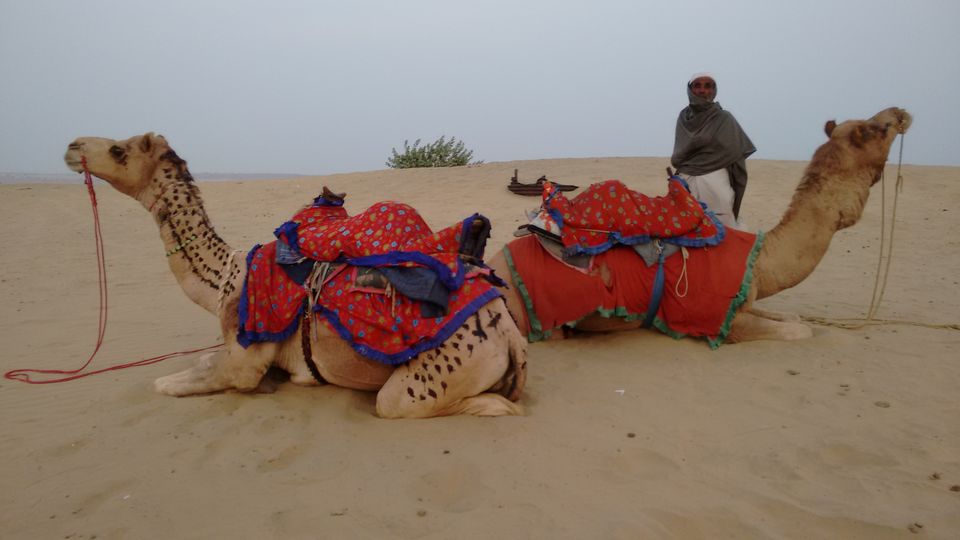 I was in Dubai last year on a business trip and could not find time for a desert safari. Since then, I was aiming for a Jaisalmer trip. Fortunately it turned into a family trip with my mom, brother, aunt and cousins.
1) We drove in a self drive myles car from Jaipur to Jaisalmer, an approximate distance of 560-600 kms. From the safety perspective, the cars come with a speed limit of 100 km/hr. If you go beyond that, the GPS tracks and deduct the penalty amount from your deposit. Though it can be a little frustrating for the driver to restrict to 100 when the roads are as smooth and clear. It was my first long distance road trip.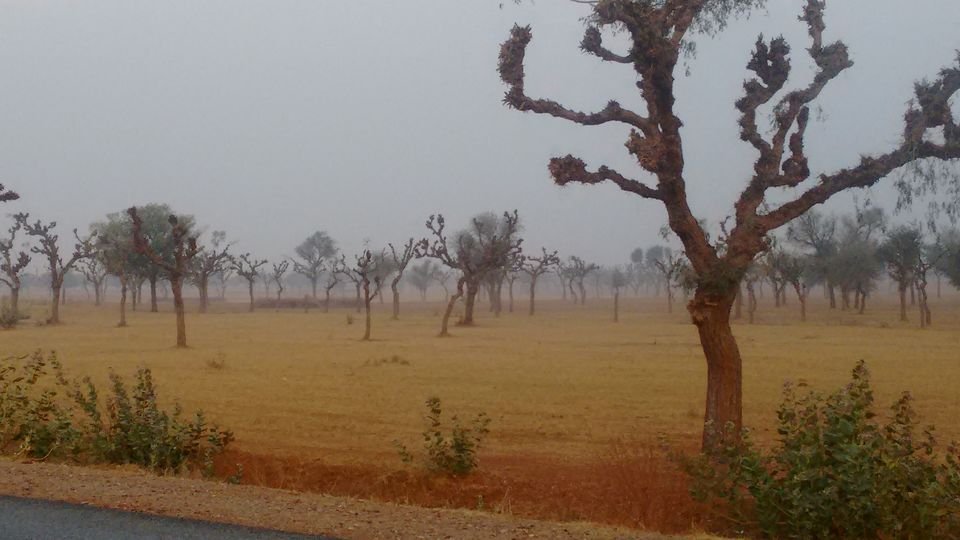 2) Sam Sand Dunes- The stay at Sam Sand dunes is very different experience especially if you have never stayed in a tent before. So my mom and my aunt being adventurous were especially excited to spend the night in a tent. The stay at Sam is something you should never miss because of the following reasons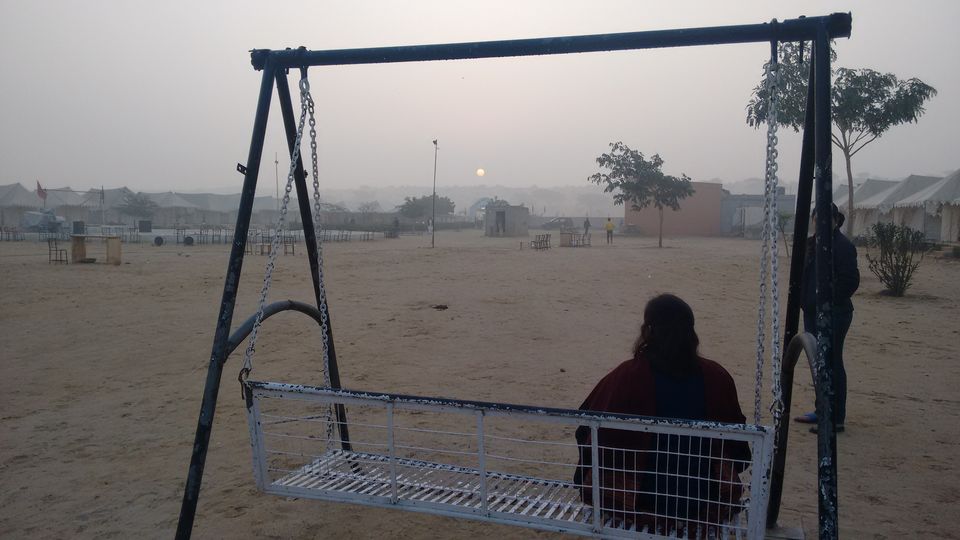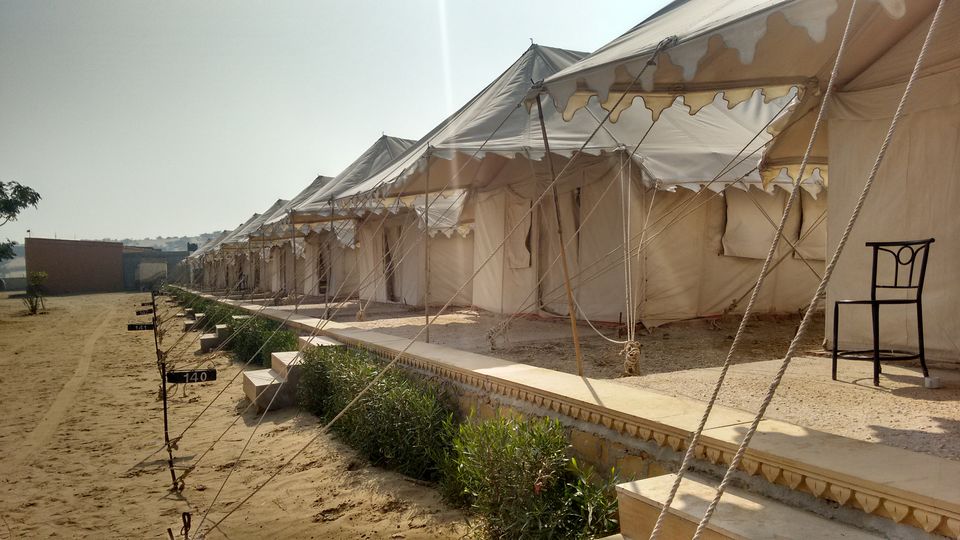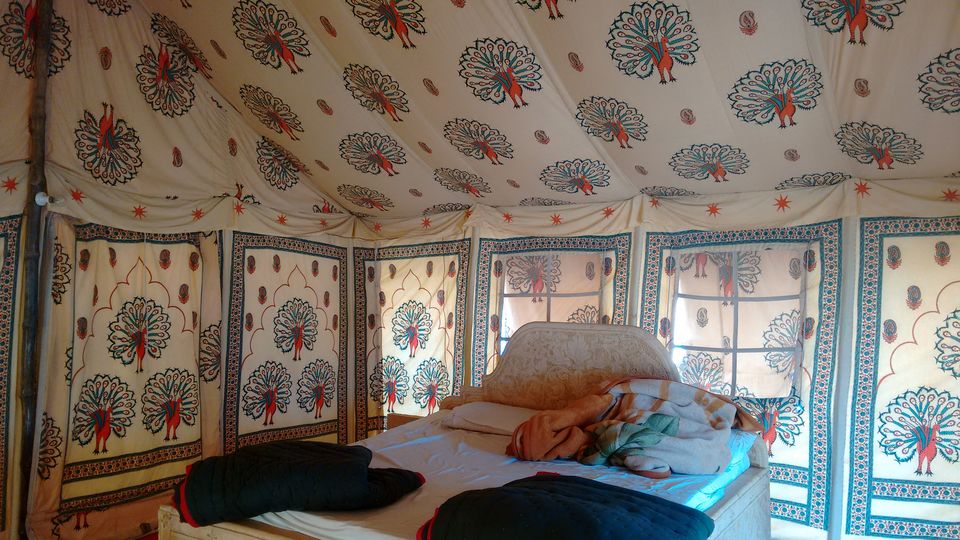 a. Awesome food – So the tents where we stayed at, Oasis Camp Sam offered us authentic Rajasthani food. Every item in breakfast and dinner was delicious and flawless in preparation.
b. Camel Safari- This is inclusive in the package. So for a person who has never set foot in the sand dunes, or not sat on a camel, this is a unique experience.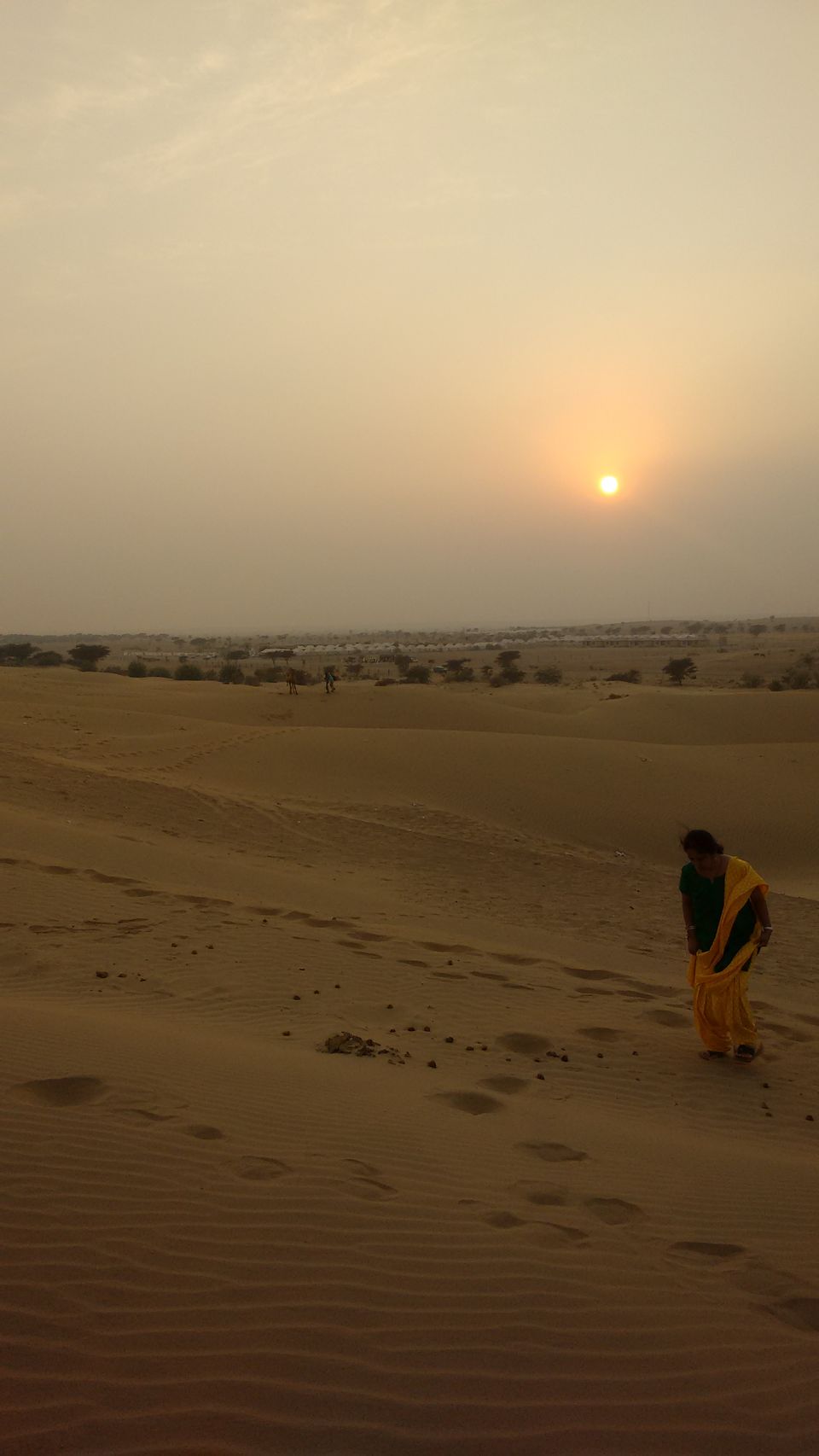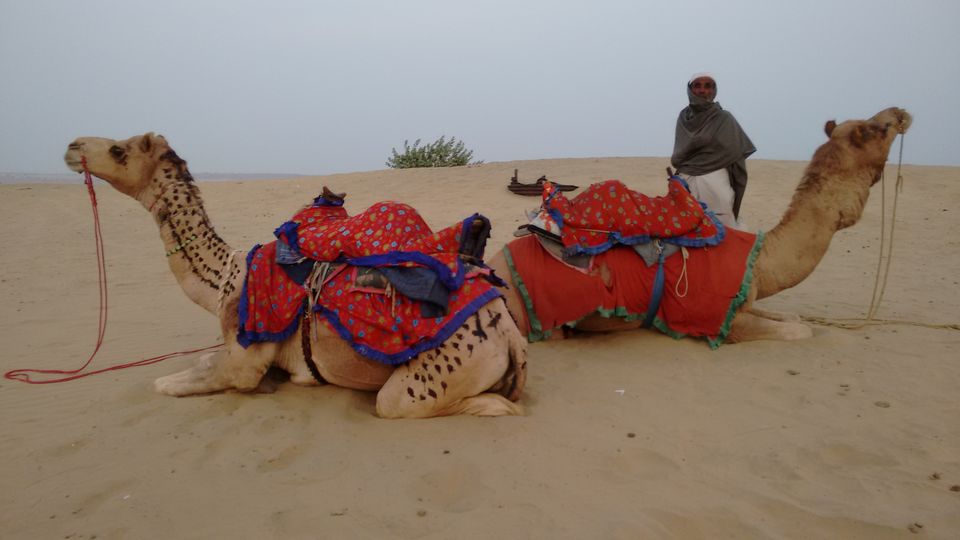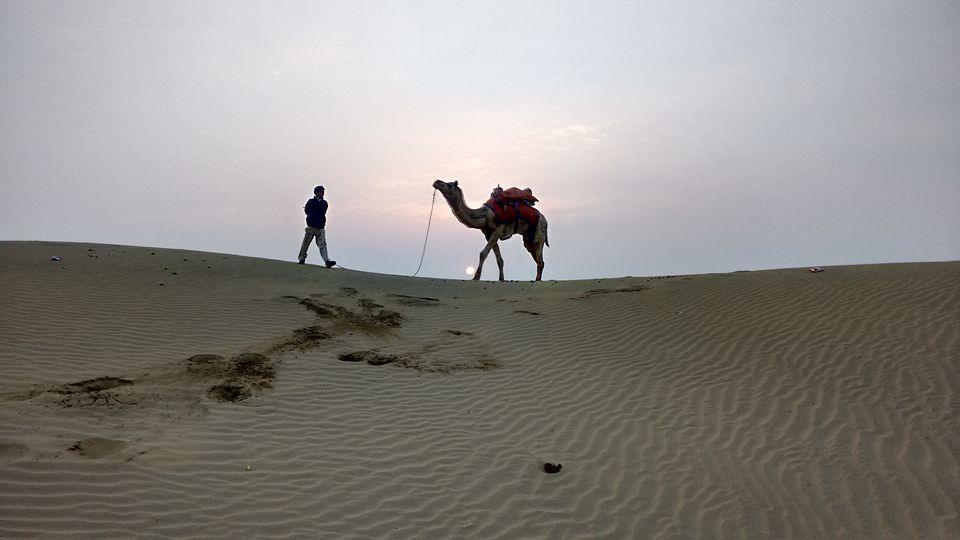 c. Jeep Safari- The Thar jeep takes you to raw desert with nothing else in sight. Normally these safaris take you to three sand dunes and give you the flavor of driving up and down the dunes. This one sight made my trip worthy. The jeep goes real up and down on the dunes, so hold on tight.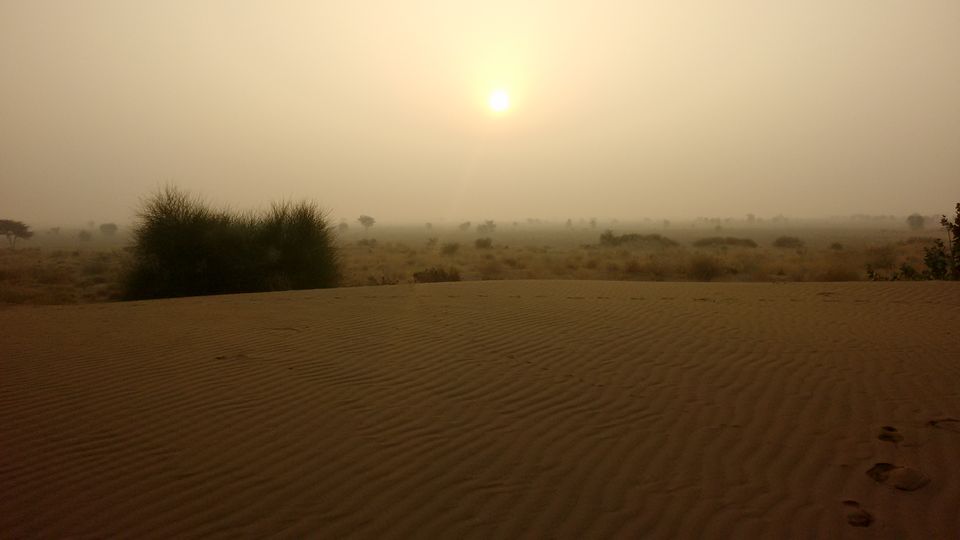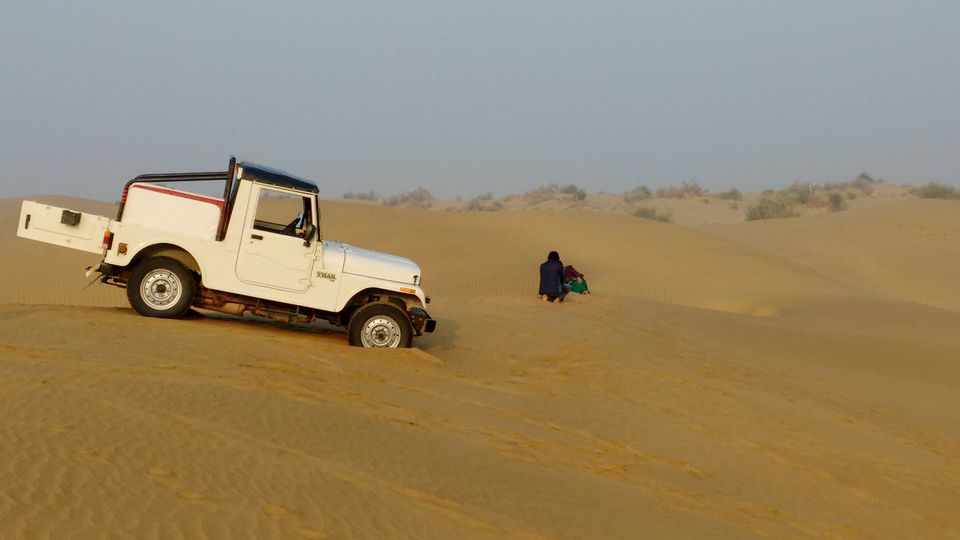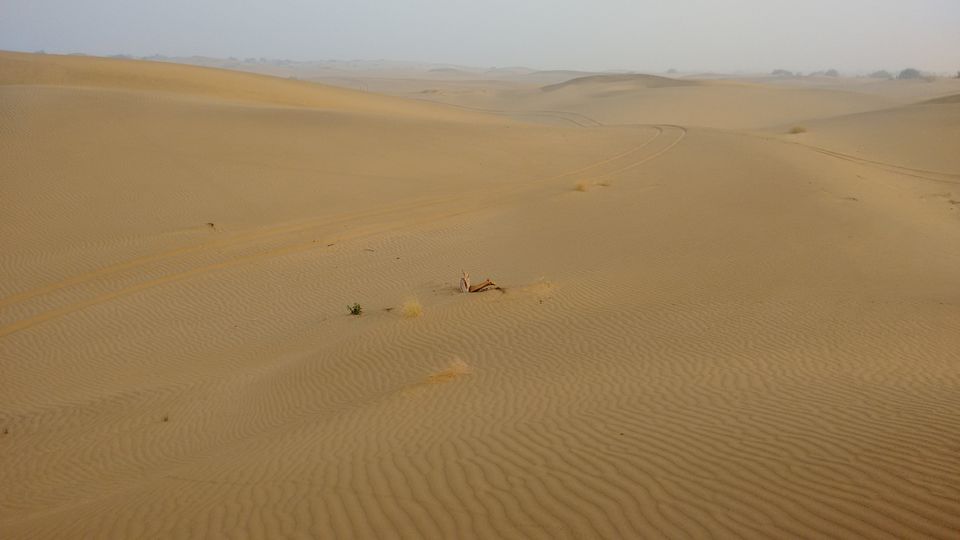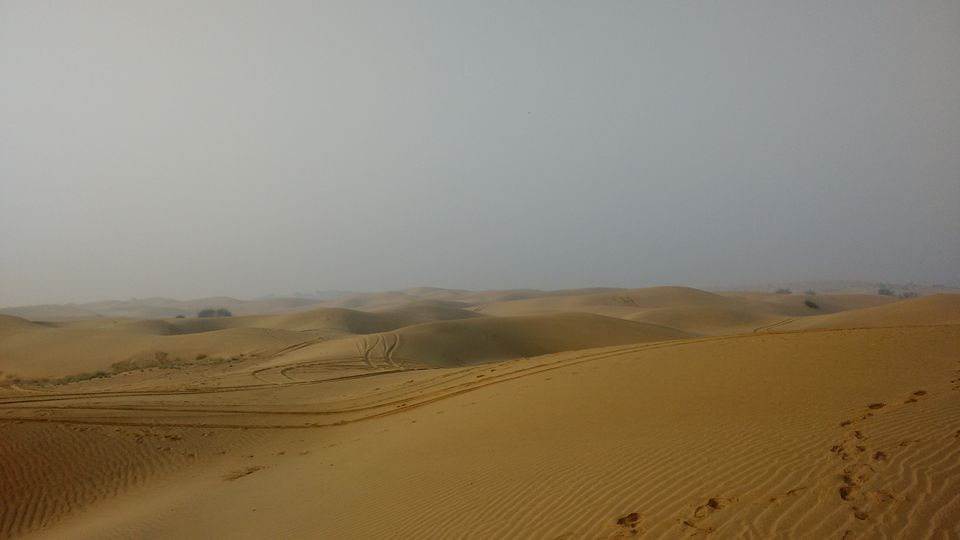 d. Evening cultural performance- The local dancers entertain the guests in the evening, where chai and pakodas are served. These performances are simply amazing with dancers dancing on glasses, fire breathers showing mind blowing performances.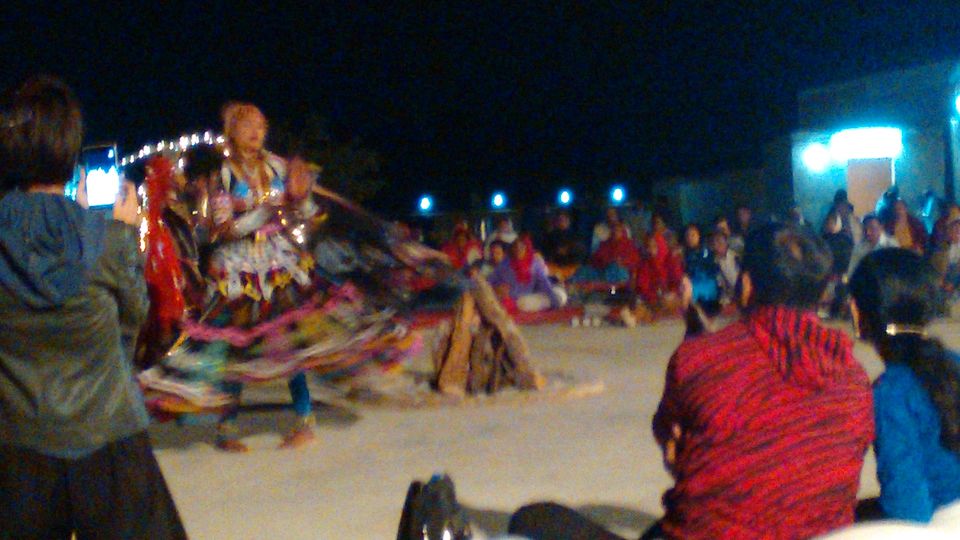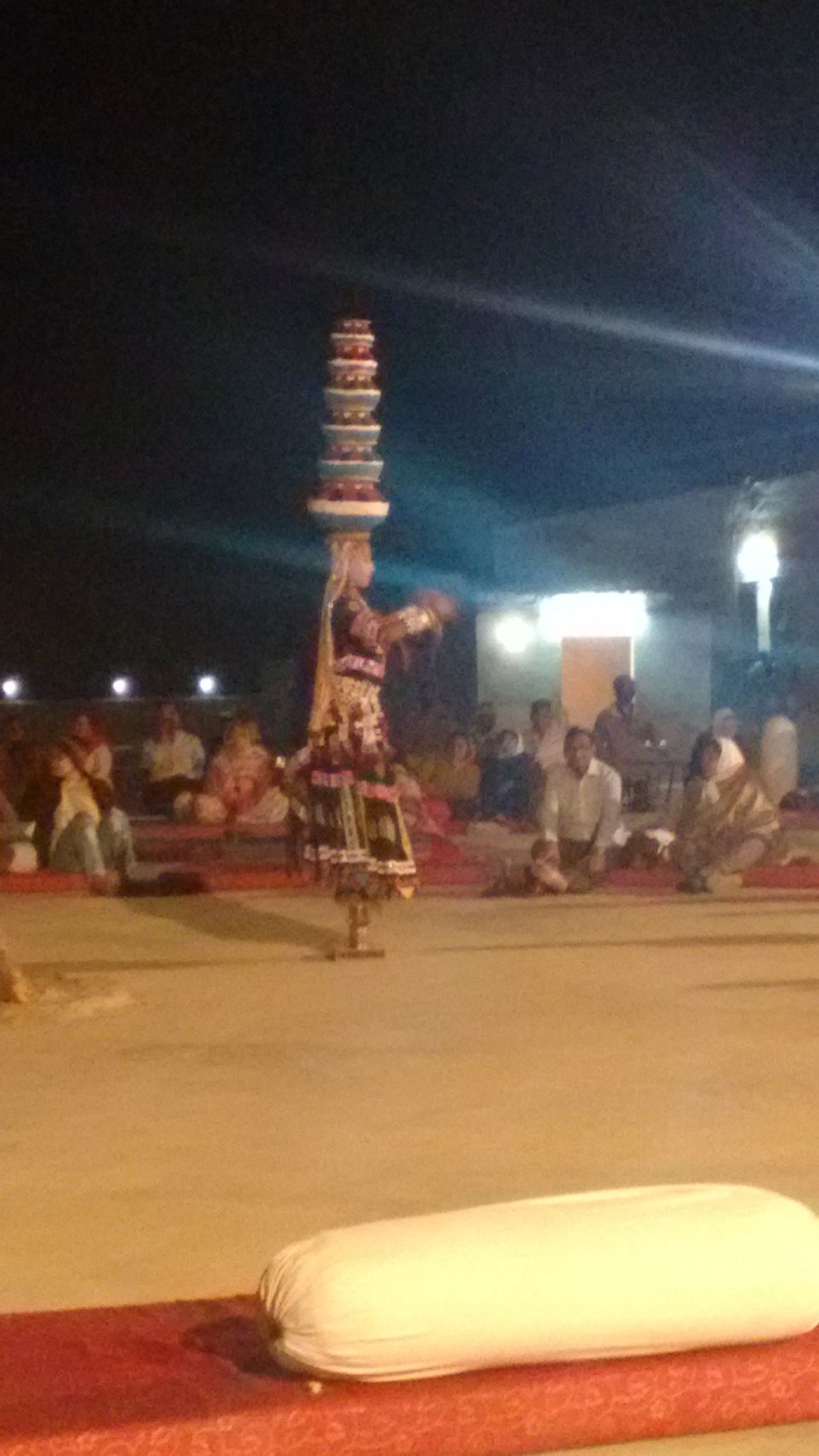 3) Jaisalmer City- Being from Jaipur, the Jaisalmer fort a bit disappointing. The fort and other old havelis in the city boasts of being made without water using the interlocking technology. This is called the male female interlocking. The place is abundant in yellow sandstone and the fort light is lit up in yellow light at evening which is an amazing view. Also the fort is a living fort i.e a people still live inside the fort and pay rent to the king. Do take a certified guide for the fort, otherwise you might ending up listening imaginary tales of the Kuldhara and other strange incidents in history.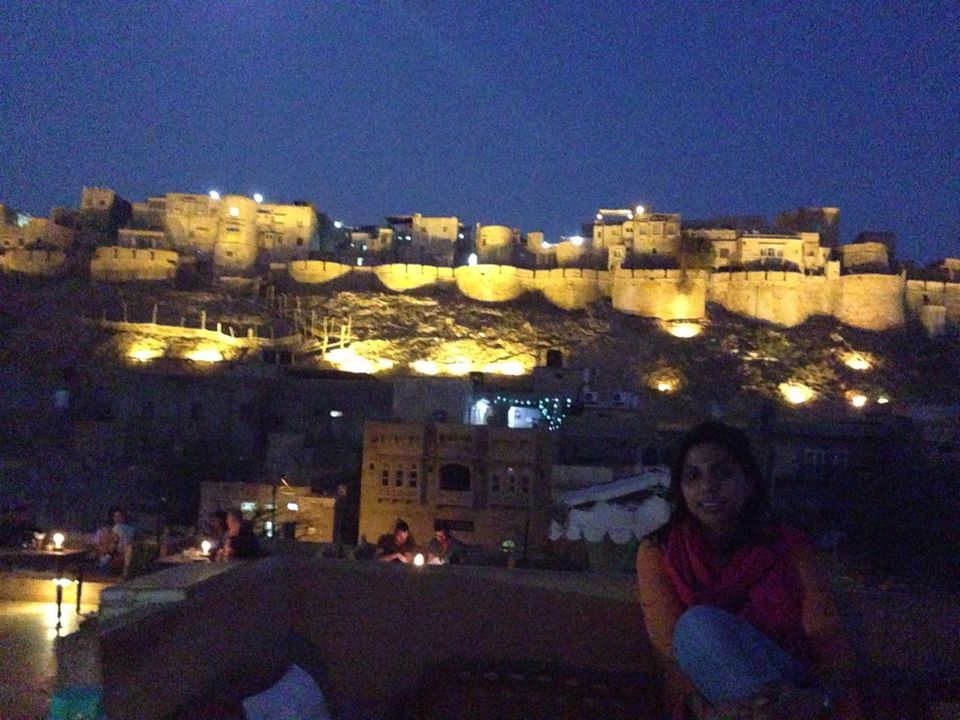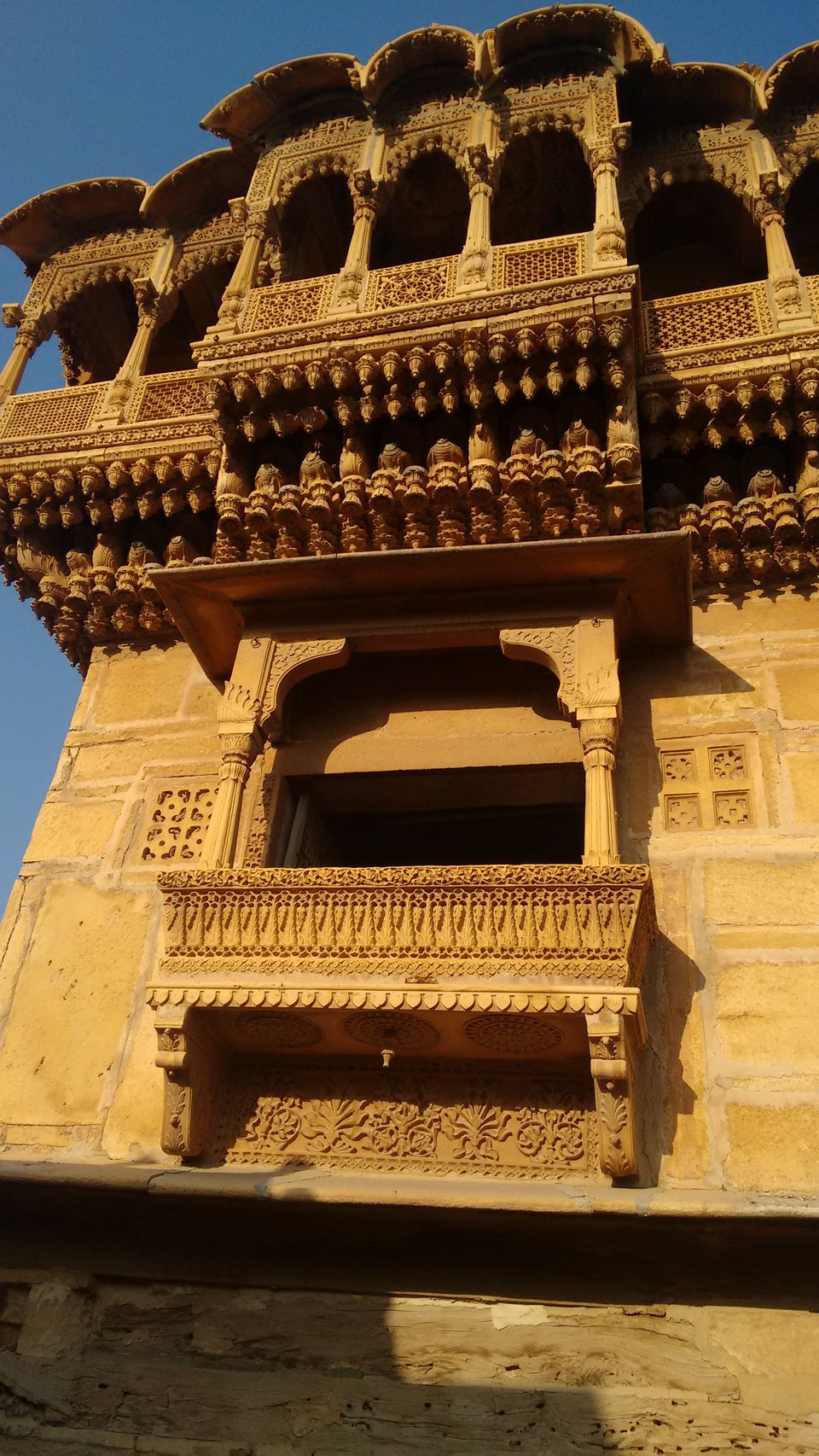 4) Water preservation methods- Indira Gandhi Canal water was brought to western parts of Rajasthan in 1993. Before that, people in towns like Jodhpur, Jaisalmer, Bikaner and the numerous villages had to live a very difficult life. As a local told us, that a person used to have bath only on three occasions in life- birth, marriage, death. Today there are no signs of water shortages. So imagining the value which water holds in this culture will not be very difficult. Multiple usage of same water is a very common practice. For eg after bath, water being collected and allowed to sediment. Then the same water being used for bathing animals, then for cleaning floors, then finally to water plants etc. If world has to survive water wars coming up in future years, it has to learn local techniques like these from the desert culture in Jaisalmer.
5) Tanot- This is quite near the border area and thus afar from city and Sam Dunes. Since we had two mothers in the group, missing this temple was not a choice. The temple is being maintained by the BSF trust as BSF believes very strongly in Tanotrai Mata and that it was her who saved their unit in 1971 Indo Pak war. The temple was bombed multiple times, but could not destroy the temple as bombs didn't blast. The temple has some live grenades kept in exhibition for the visitors.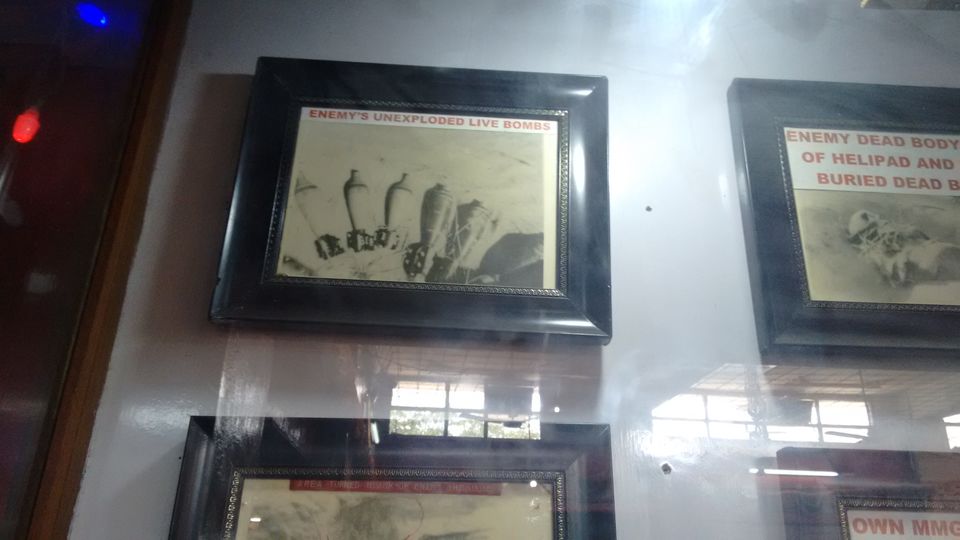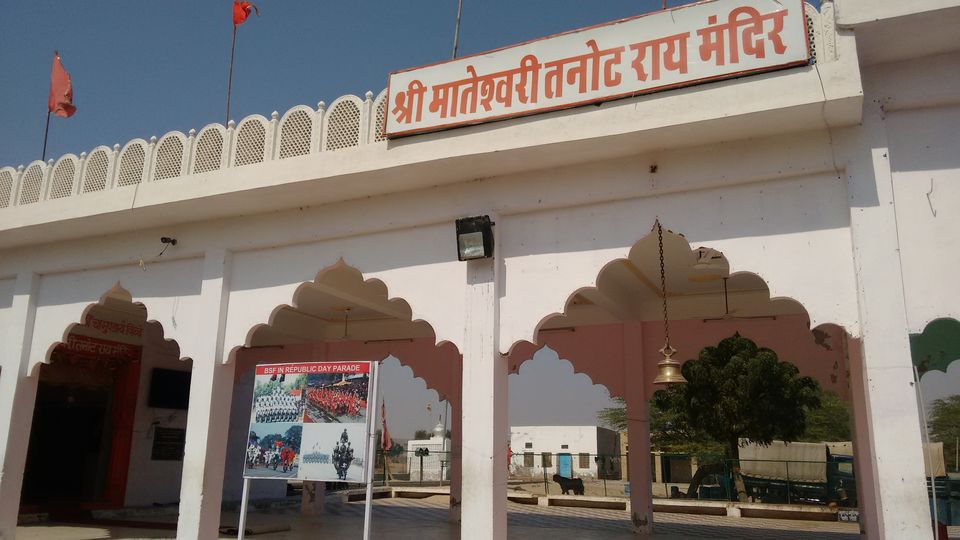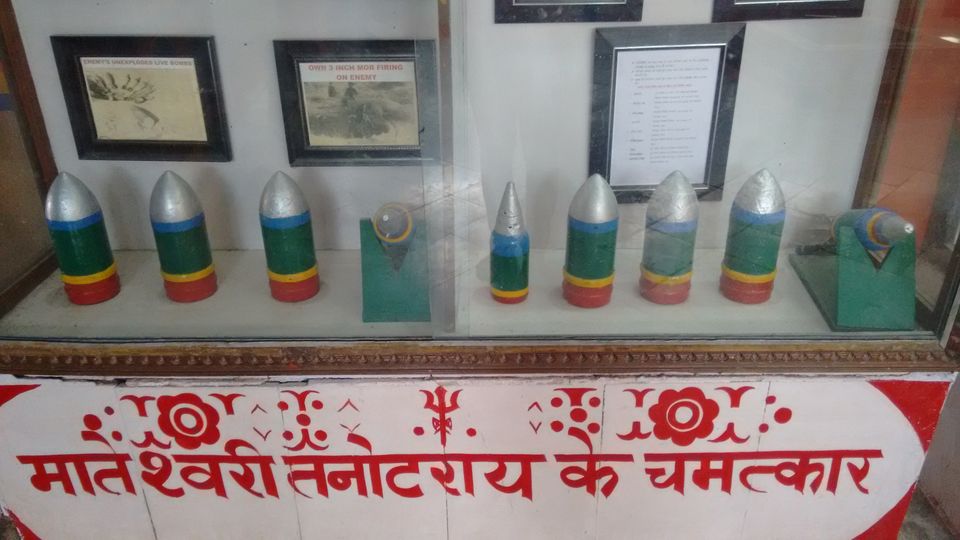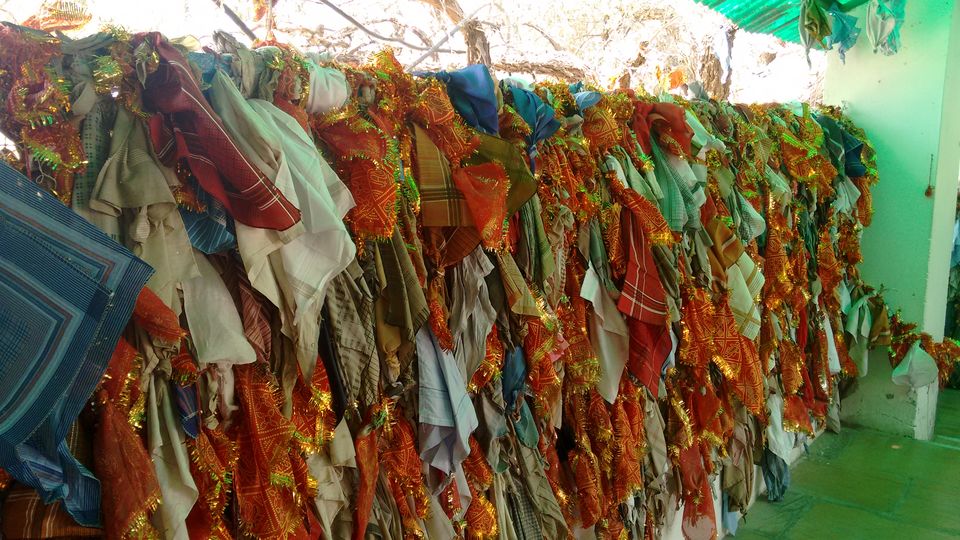 6) Handicrafts- Do take out some time to check out the embroidered wall hangings made in Jaisalmer. I have this concept of buying a handicraft of that place. Well in searching the local shops in the fort area, I found that Jaisalmer is famous for its wall hangings. Do bargain while buying, like a tradition in India.
7) Potential Tourism Spot- Many foreign tourist skip Jaisalmer because of lack of airport because many do not want to do a 5-6 hour road journey from Jodhpur. This place has huge potential of tourism spot, not only because of it being the only desert in India but also because of it's good hearted people. People who have faced the extreme hardships of nature, people who know the importance of resources, people who don't believe in frauds and forgery and rather be upfront that being deceitful.
Do plan to visit Thar Desert before heading out to Dubai desert. It is once in a lifetime journey. Make more family trips especially with parents. They have limited time for mobility. Also bring back with you the principles of water preservation from desert, if not the implementation.