A traveller or not, falling in love with regal architecture, larger-than-life structures and the royal treatment is second nature to humans. After all, haven't we all fantasized about waking up in a king-sized bed with a diamond-studded chandelier looking us in the eye and the softest fabric ever, touching the back of our necks? Well, your pauper to prince dreams aren't that far-fetched anymore!
Dining at a palace doesn't require spending a fortune! Yes, recently on my trip to Udaipur, I finally managed to check this experience off my list and here's how you can too!
Darikhana, an open-sided terrace built with marble columns is located on the northern side of the palace. With lake views to die for, the colonnaded and air-conditioned restaurant is run by the present Maharana. Known for its specially prepared four-course dinner that costs just about Rs 4,000 for two covers a boat ride to and fro the City Palace!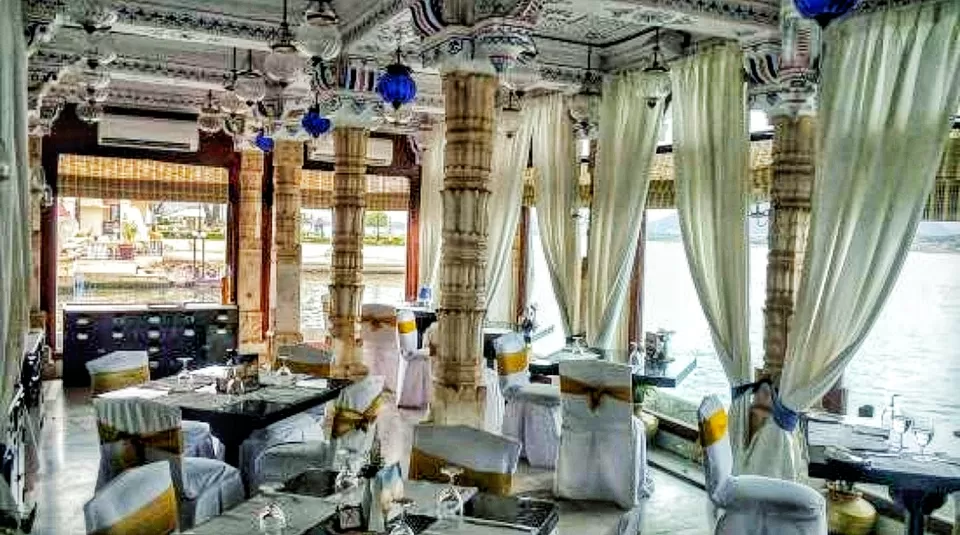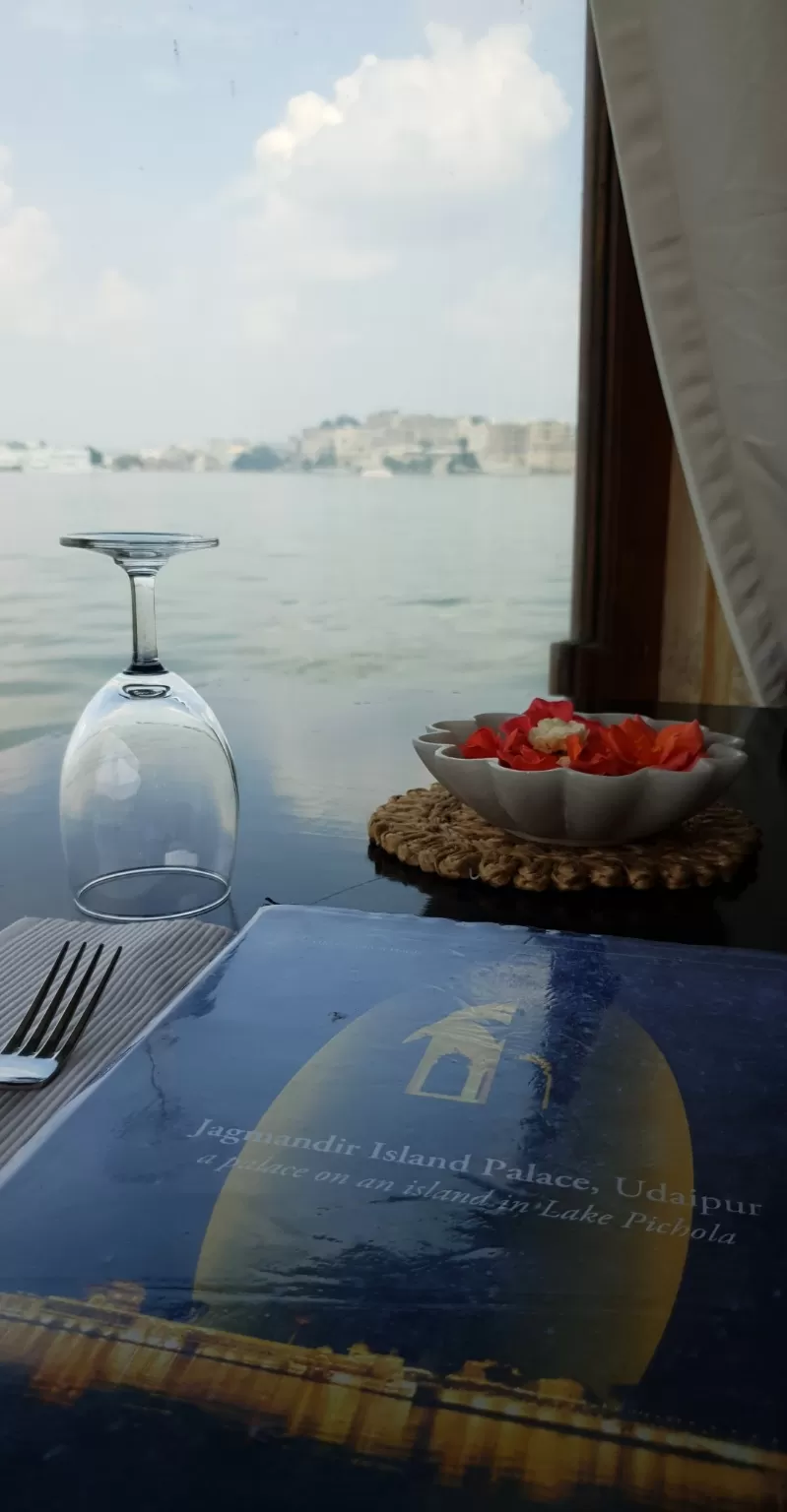 Jagmandir Island Palace, also known as the Lake Garden Palace, is situated on one of the two natural islands in Lake Pichola, Udaipur. Its construction started in the year 1551 and was completed to what it is today in 1652, thanks to the three Maharanas of the Sisodia Rajputs of the Mewar kingdom. Earlier, the royal family used the palace as a summer resort and pleasure palace for holding parties but now, it's open to travellers and tourists as a hotel under the HRH Group of hotels! It also hosts grand, mostly celebrity weddings once in a while.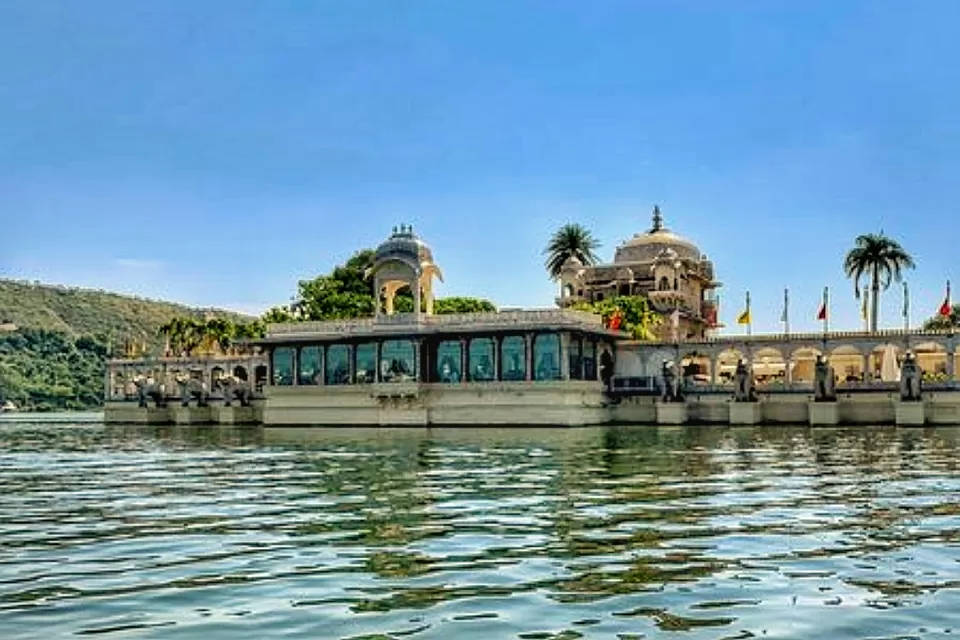 I got to know about Jagmandir Island Palace while looking for places to visit in Udaipur. However later while scrolling through Zomato for places to eat, I came across Darikhana, a cafe cum restaurant inside the Jagmandir Palace premised. I quickly up to ask if it was open to visitors and the answer was an enthusiastic yes!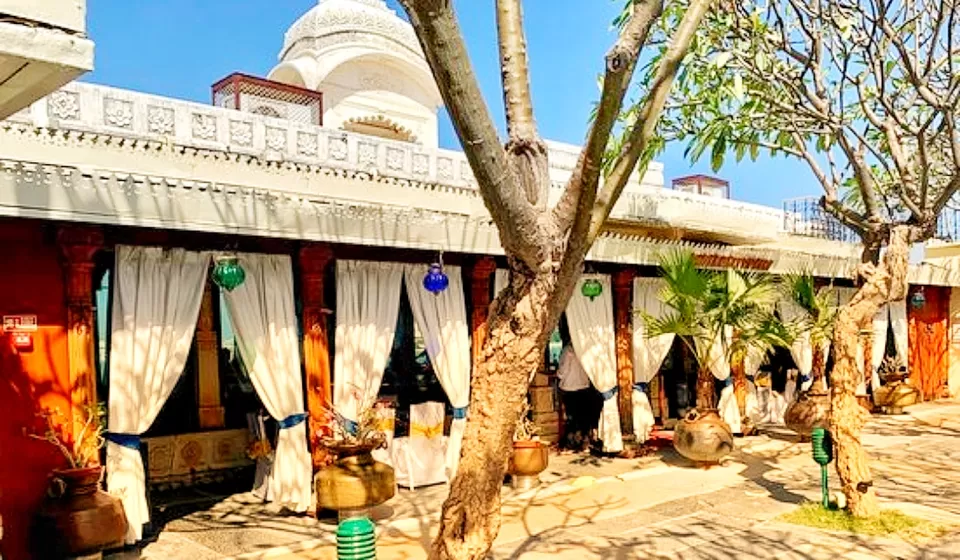 The details
We were welcomed by lush gardens, that was too beautiful to not be captured. After a dozen pictures and a dose of history at the small museum inside the complex, we finally headed towards Darikhana. Fortunately, there weren't many people around at that time and we managed to secure a lake-view table for two! Trust me, it was all worth the hype once we sat there admiring and taking in the breathtaking view of Lake Pichola and Udaipur city.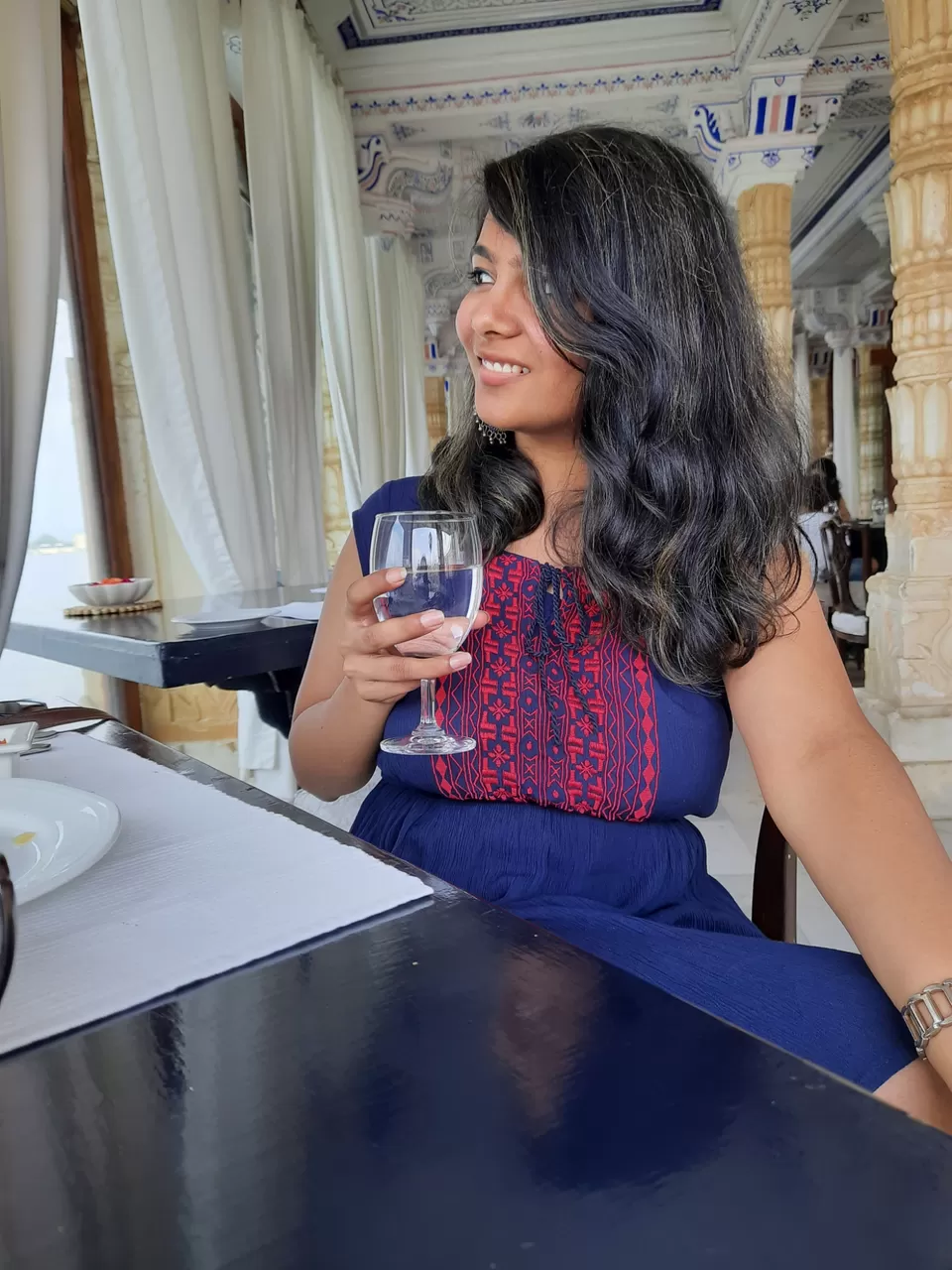 The main restaurant is open from 7.30 pm onwards but they have an all day à la carte menu. We tried their Cappuchillo, an Irish delight and the veg club sandwich. The sandwich was one of the best and most filling sandwiches I've had till date, and I don't think anyone would mind shelling a few extra bucks for a combination of that and the view from the table. The coffee, although a little expensive, was extremely well prepared with just the right amount of everything. Add to it the chic table setting and the beautiful interiors and you get a unique dining experience full of regal, old world charm!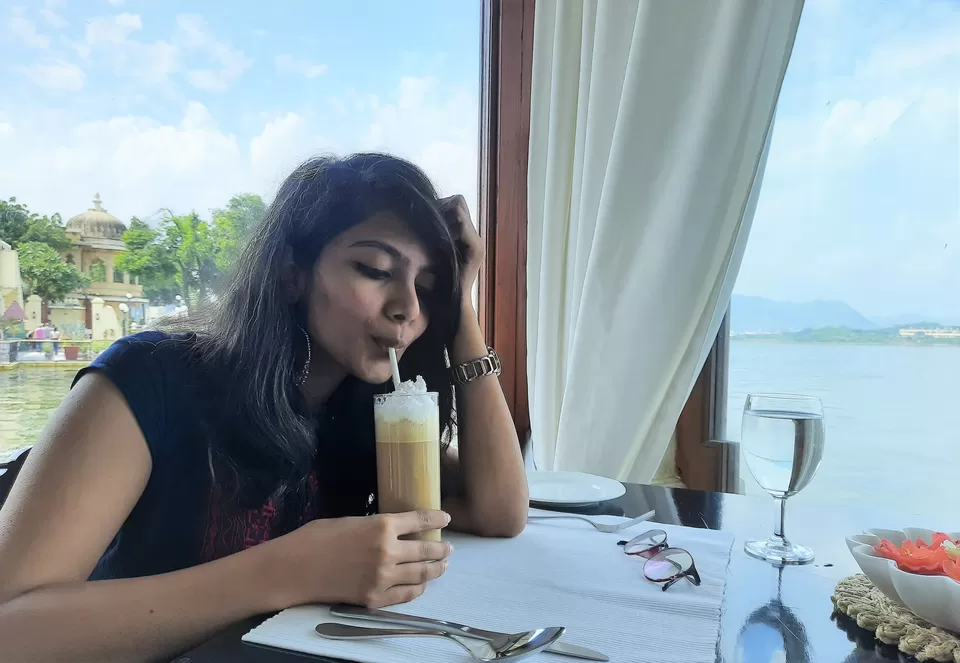 Getting there
You have to take a ferry ride from the City Palace that'll firstly take you around Lake Pichola and then drop you at Jagmandir Island Palace. The boat ride will cost you Rs 500 per person (including entry to the Jagmandir Palace) between 10.00 am - 2.00 pm and Rs 800 per person after that. You can then take the boat to the restaurant from the Bansi ghat jetty inside the palace premises.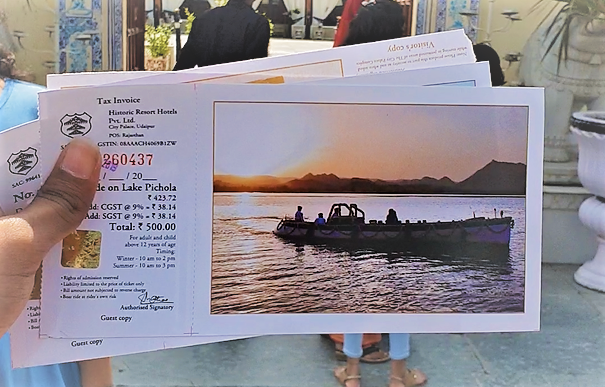 So, in order to have this unique dining experience and feel like royalty without breaking the bank, head to Darikhana for a light lunch or post-lunch snacking. Not just better seats, you'll also save more on the great experience if you visit during the day by saving on the ferry ride!
Think we missed out on something? Tell us about it in the comments below. Or write about it here on Tripoto and earn Tripoto Credits!