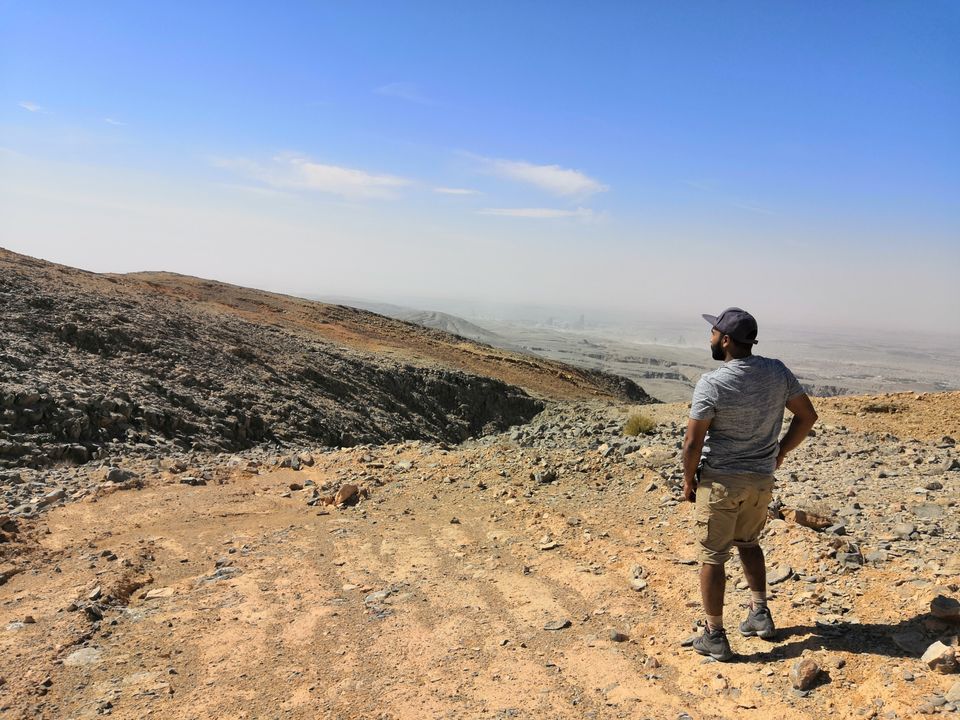 Khatt Village, known for its hots springs also has to offer us beautiful hiking trail above its mountain.
5 minutes off-road drive from hot springs to the top of mountain leads to the starting point. This hike begins with descending a hill accross few abandoned houses and goat farms. The only people living there are the goatherds.
Moving further, we came accross a dry valley which we have to get down and climb up next mountain in 70 degree angle to continue the trial. This was the most fun and challenging part for beginer level hikers. On reaching the top was our only break thoughout the hike. As always, views were splendid  at the top. Continuing for the next 30 minutes, we reached the off-road paths which leads back to the starting point.
We encountered cool breeze througout the hike.
Never forget to take a dip in hot springs down the hill, which has medicinal properties for muscular pain, skin problems etc.
- Easy level Hike
- 7 Kilometeres round
- Straight path and cold breeze
Tips :
* Wear proper hiking shoes
* Carry 3 liters of water
* Sunscreen, Hats recommended.
#uae #hikinguae #rasalkhaima #jebeljais #khattvillage #mountains #uaemountains #uaetrekking #uaehiking #dubai #dubaiholiday #dubaitourism #explorers