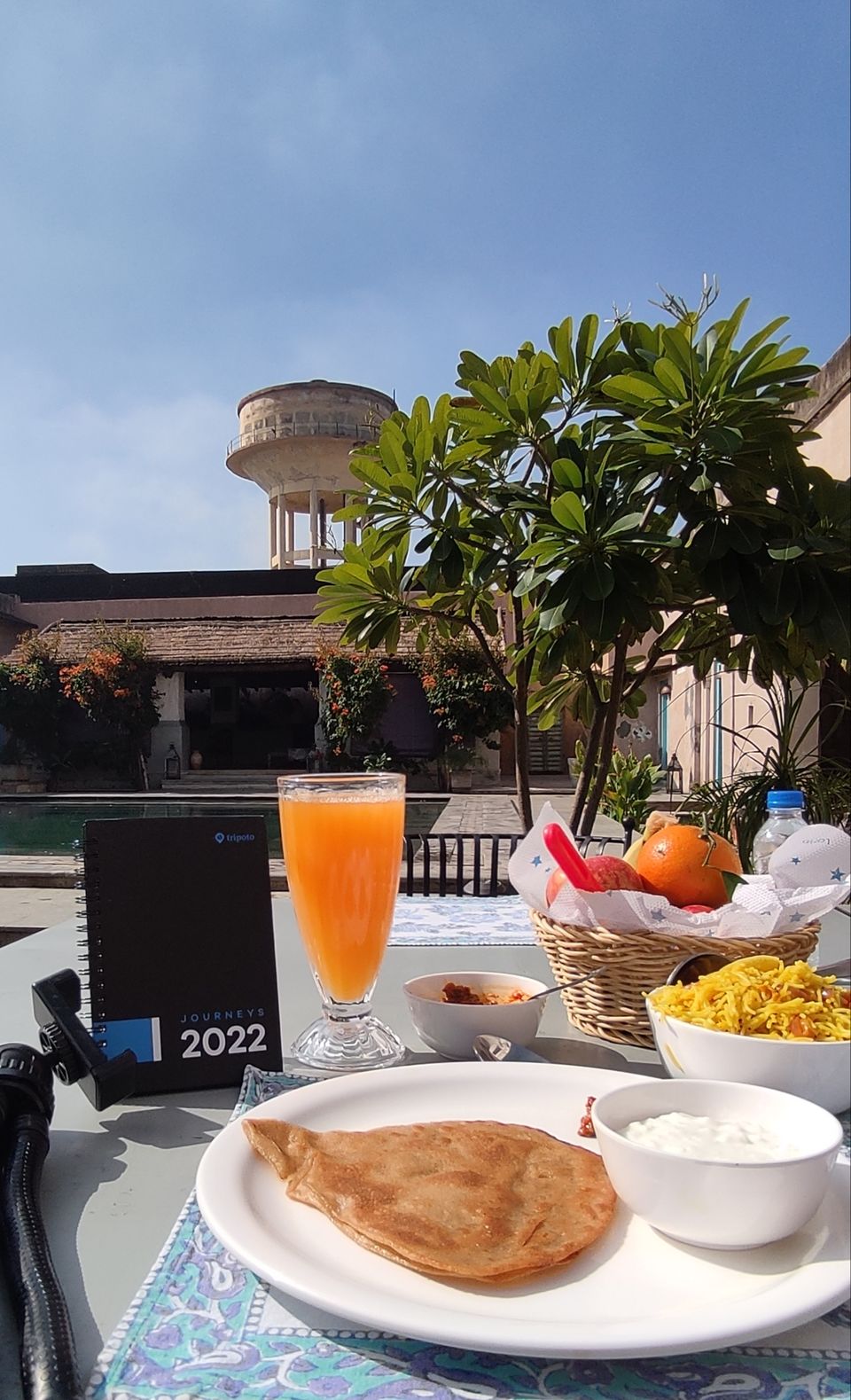 If you want a glimpse of Rajasthan's art, history, and culture, it is said that the Shekhawati region is where one must go. And so, in mid-January, I began my search for a property where I could bask in luxury and at the same time, experience the real flavors of Rajasthan. That's when I came across 'The Mandawa Kothi' - a 200-year-old boutique haveli, famous for its grand architecture, hospitality, and authentic Rajasthani delicacies. This magnificent property was listed as a part of Mindful Retreats, which is Tripoto's latest travel offering that promotes immersive experiences in lesser-visited destinations of India.
You can also opt to be a part of this incredible journey and experience the best of a luxury stay along with fun-filled activities that'll make your next getaway a memorable affair.
So how did I pay only Rs 50 to experience a weekend brimming with luxury?
Not a lot of people know this, but if you are a part of Tripoto Family -- Tripoto's exclusive mentorship program for travel content creators, you earn credits or Tripoto's travel currency which you can redeem on their travel packages, Mindful Retreats and their fantastic Online Experiences.
I have been a part of Tripoto Family for over 1 year now and I earned credits for every single post I created! When I saw that I had collected a significant amount of credits, I used 1200 of my credits to book their Mindful Retreat.
And voila, for a trip that would have cost me Rs 3799, I only ended up paying Rs 50!
Here's what my tryst with royal Rajasthan was like:
I was traveling to Rajasthan from Ahmedabad and had booked my retreat for 15th and 16th of January, 2022. This was also the time when COVID in India was on the rise, so I was informed that I was the only guest in the haveli due to the restrictions & lockdowns in the state. I won't deny that I was slightly worried, since this was also going to be my first solo trip, however, with the support of the Tripoto in-house members and later, talking to the host of Mandawa Kothi, I felt safe enough to take the trip.
After a 17-hours long journey from Ahmedabad to Mandawa, as the doors of Kothi opened, I was mesmerized by the serene, aesthetic views of this heritage property. As soon as I reached, the host, Anurag, welcomed me.
The staff's hospitality made me feel right at home and I was relieved after my arduous journey. Anurag accompanied me during my breakfast, all while narrating tales of different movies and how they were shot in Mandawa. The cherry on top of the entire experience was the fact that I had the haveli all to myself! I truly felt like a queen!
Riveting experiences I had at the Mindful Retreat
1. Going on a guided, heritage walk through Mandawa
After lunch, I was joined by a couple for a guided heritage tour with @IndianGypsies. I was just enthralled with the beauty of the place and the history that has been painted on the walls of Mandawa. The natural beauty of the place was enhanced by the perfect guide who took us back in time and gave us a deep insight into Mandawa's journey through centuries.
This was the Golden Door, whose carvings and paintings left us awestruck. The ceiling was so intricately made, it was impossible how such precision was possible at a time when technology was not as advanced as it is now. Maybe, that's what made all the difference -- each corner of what we saw was unique and is imprinted on my mind forever.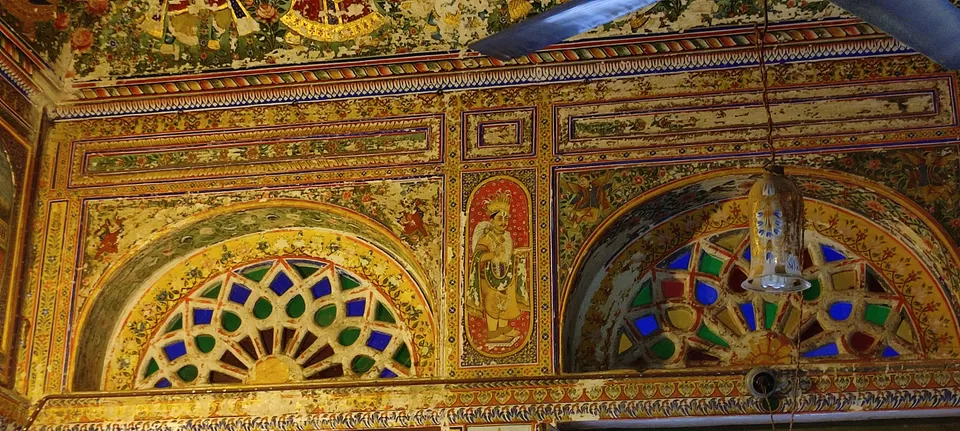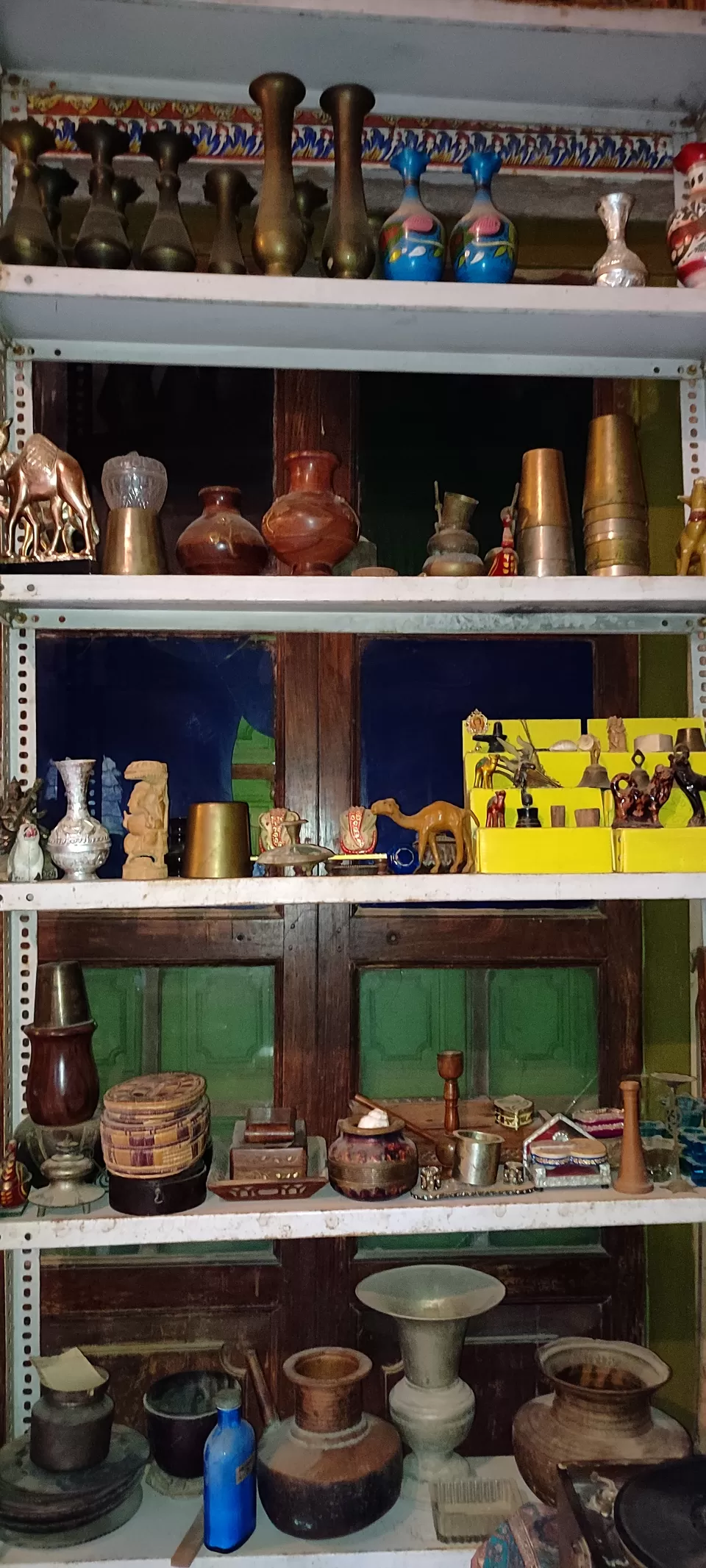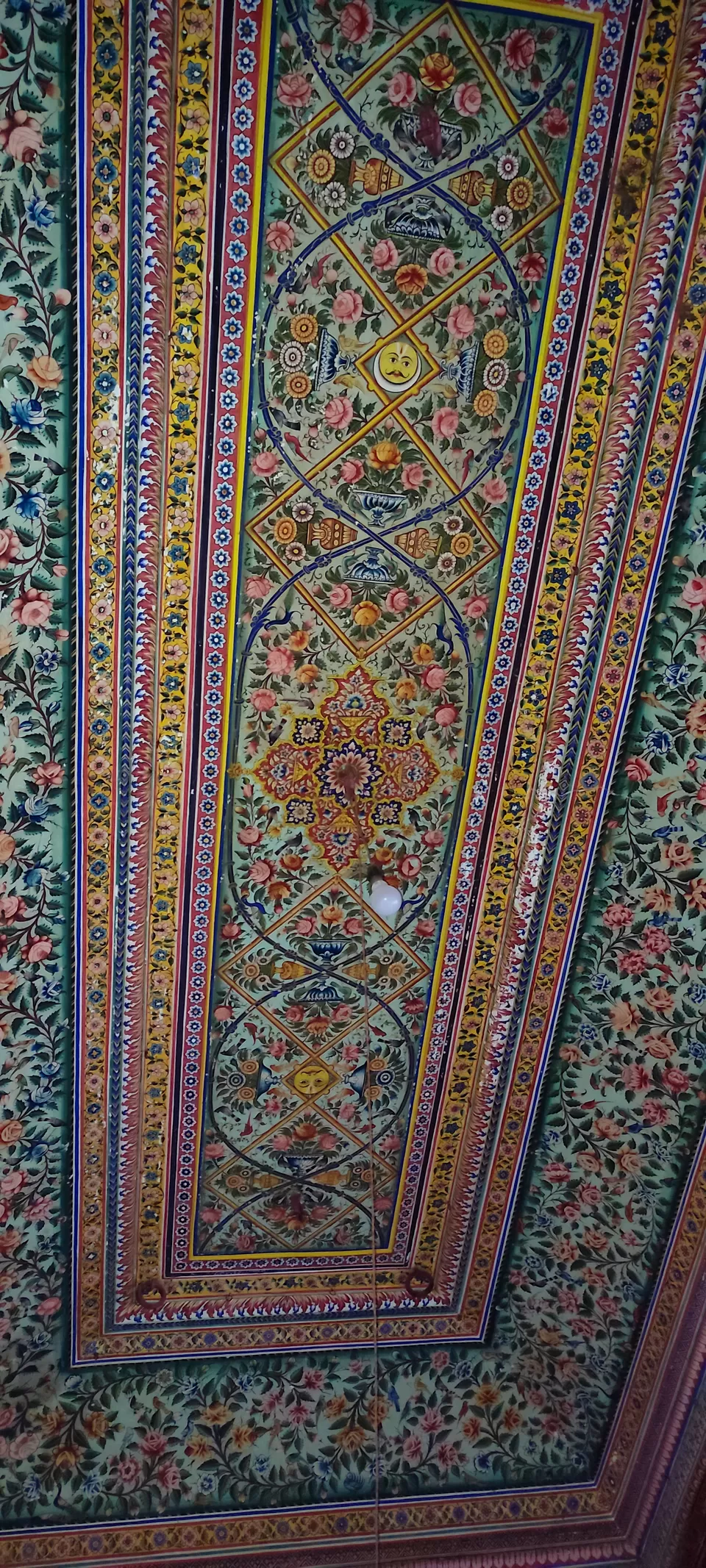 The beauty of the fresco paintings seemed surreal. The history depicted the grandeur of the the Maharajas, the types of dresses they used to wear, Aurangzeb destroying the Kingdom, the Britishers ruling the country and everything we've learned in the history textbooks came alive in the walls of Mandawa. I was never a history buff, but this beauty got me interested. And the doors of Mandawa were mesmerizing.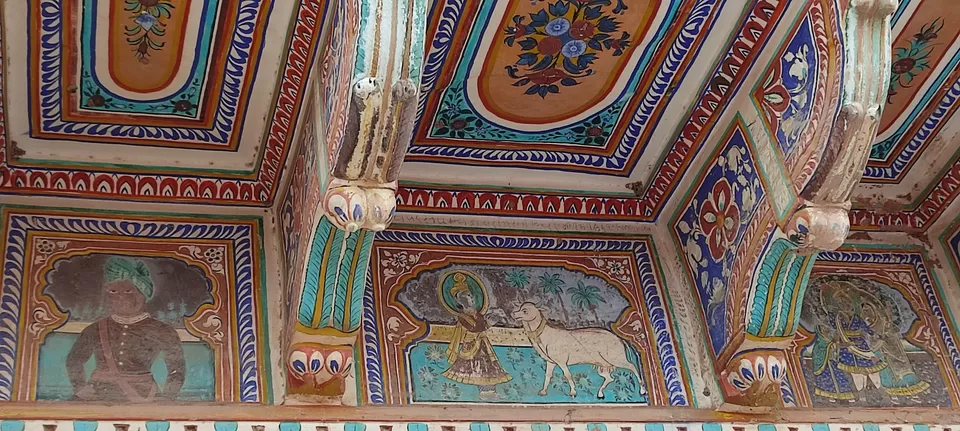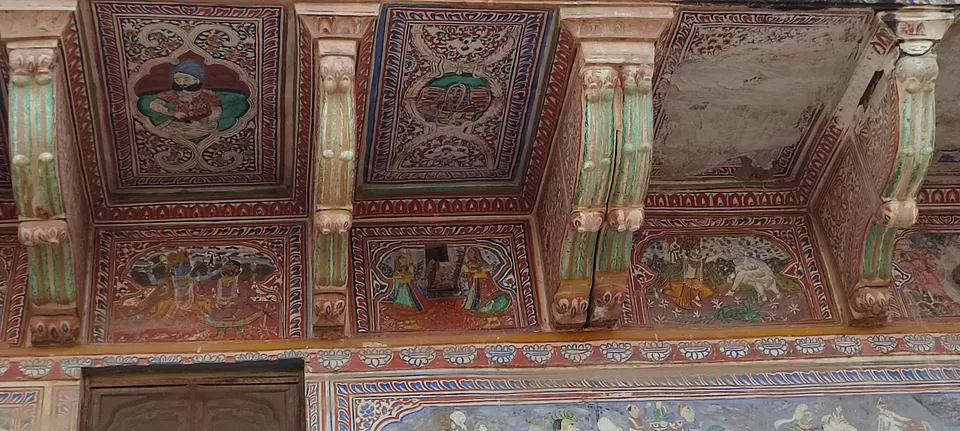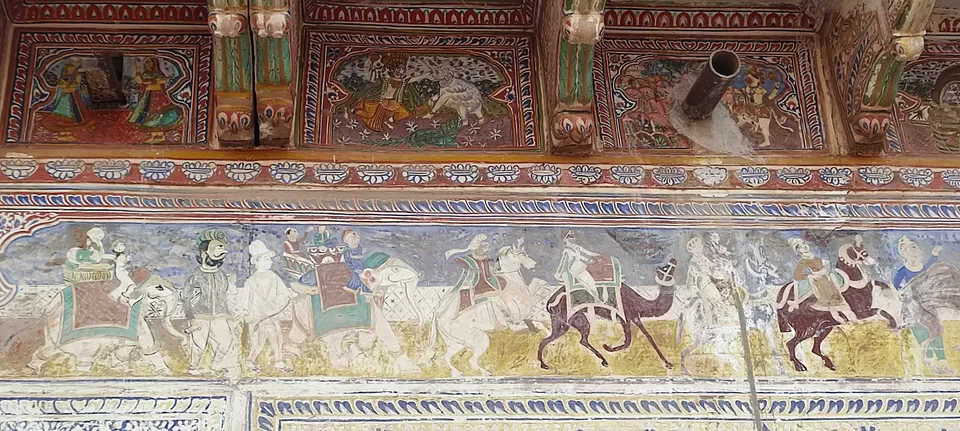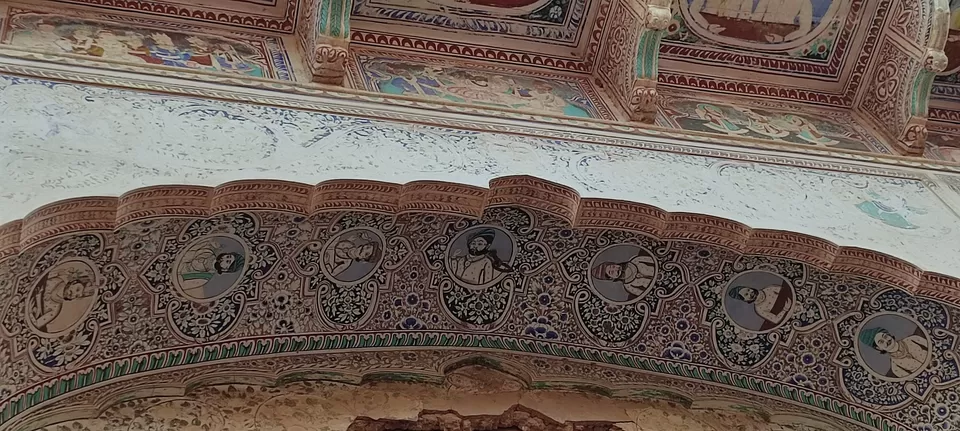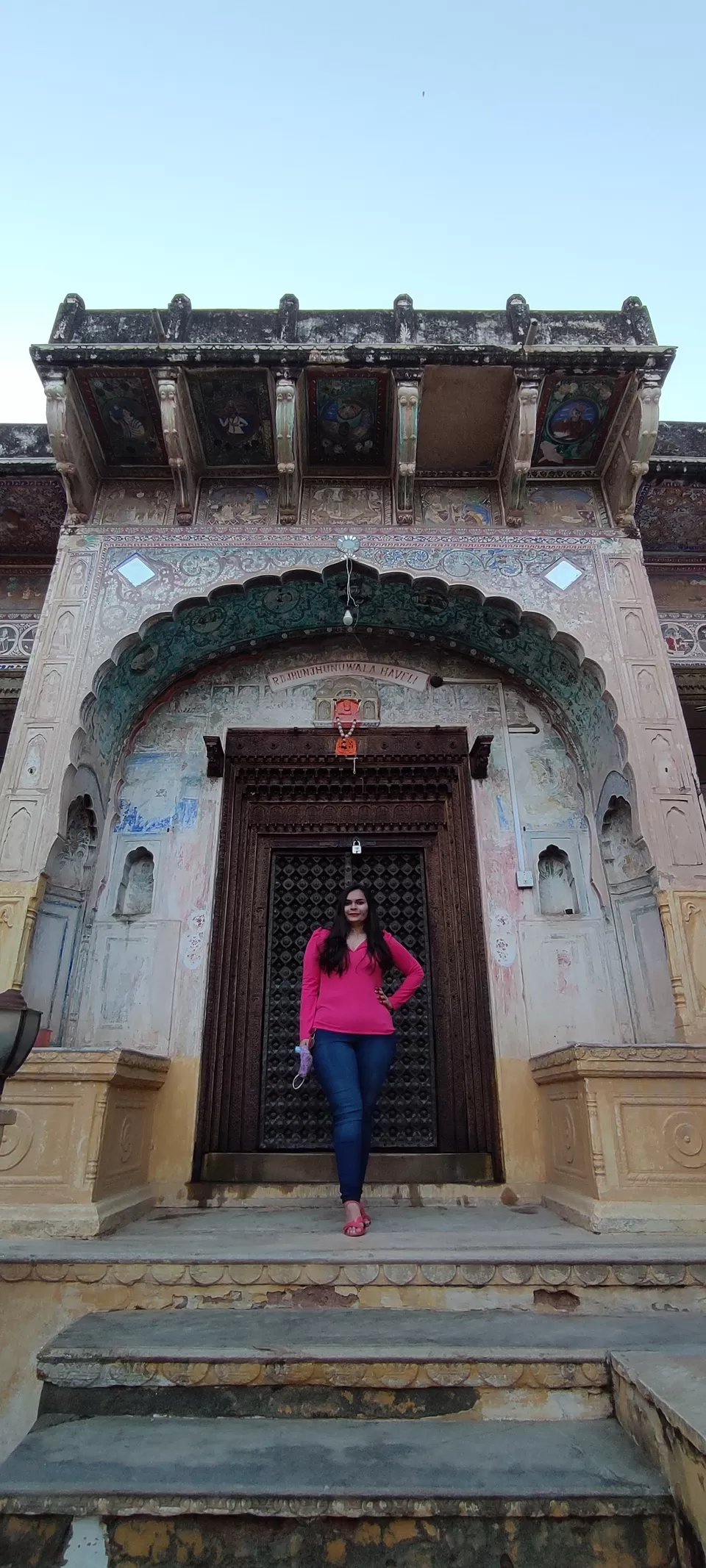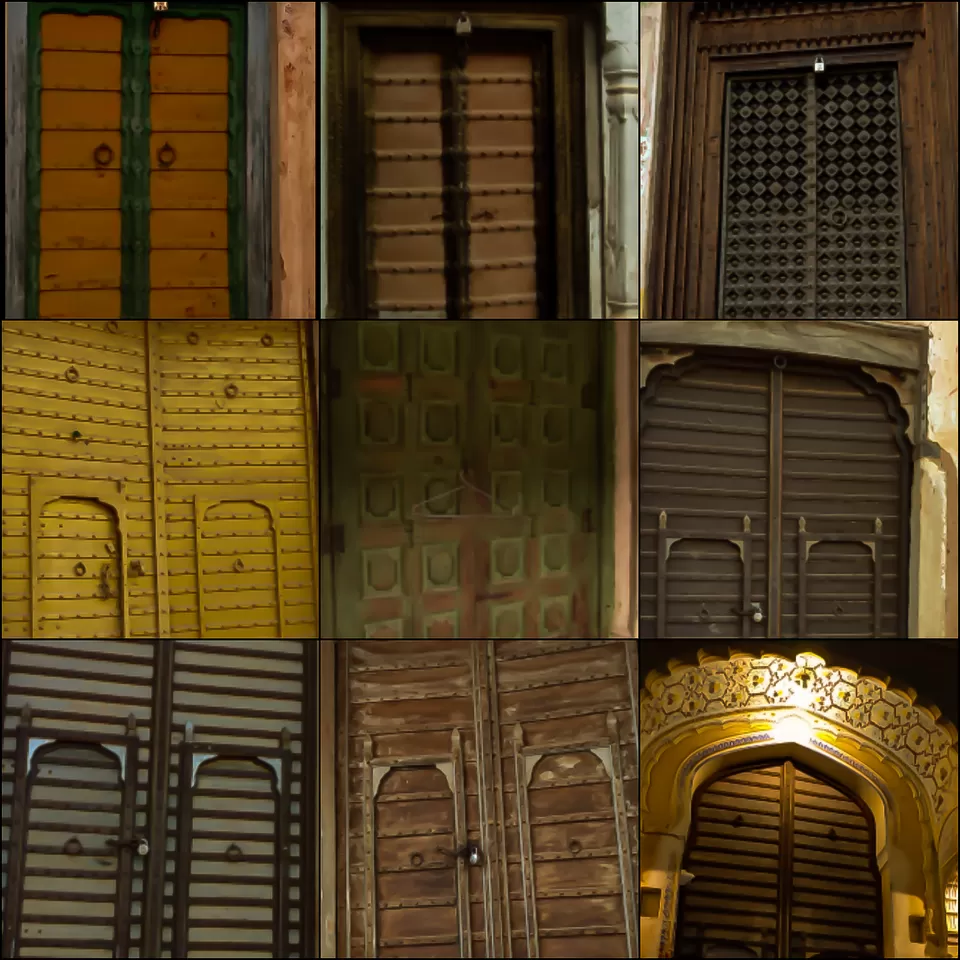 2. Shopping for beautiful Rajasthani linen
After that, we headed out for shopping - and we were looking at the patchwork linen that's famous in Mandawa, where they use small patches of sarees or clothes, and form a beautiful item like a table cover, bedsheet, floor mats, handbags etc. And everything here are stitched by the women of Mandawa.
We also tried the sweets and they were delish!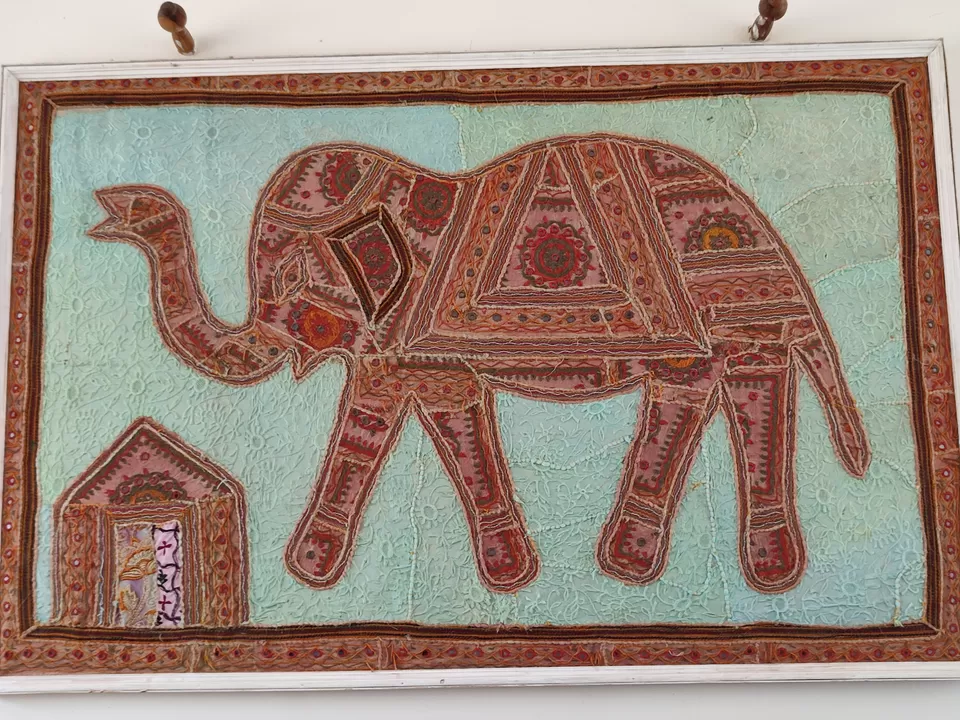 3. Tasting Rajasthan through its delectable food
The views of the Kothi at night is as gorgeous as a scene out of a Sanjay Leela Bhansali movie! We learned the how the famous dahi-bengain and gatte ki sabzi are made, and later we relished our dinner and drinks under the stars with a bunch of friendly strangers by the poolside.
4. An early morning bonfire to watch the sunrise
Starting the new day, it was decided with @Indian gypsies and the host that we would enjoy the sunrise and bonfire at 5 am, but with 1-degree Celsius and just fog, we went to the decided place at 9.30 am. The mist and the temperature were too low, and the bonfire was successful after extreme efforts.
We literally forgot about the time while enjoying the bonfire, having a sip of chai and clicking pictures. The sun finally came out around 11 am - and this was truly the best moment of the Mandawa trip.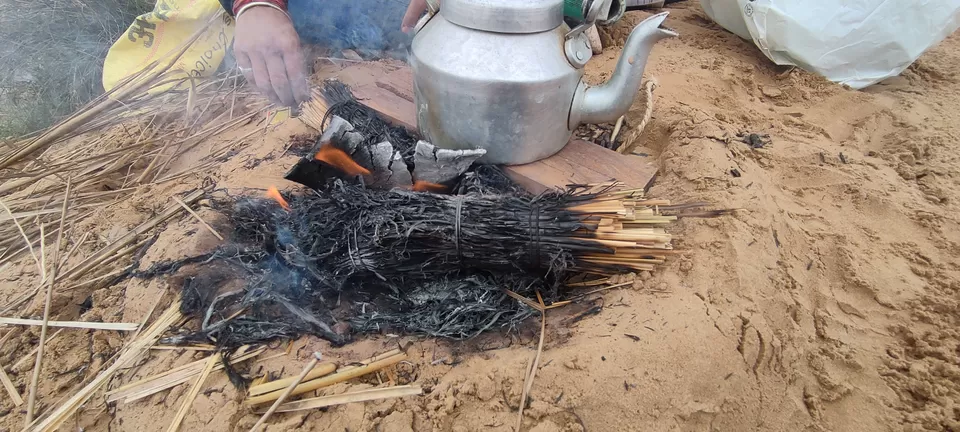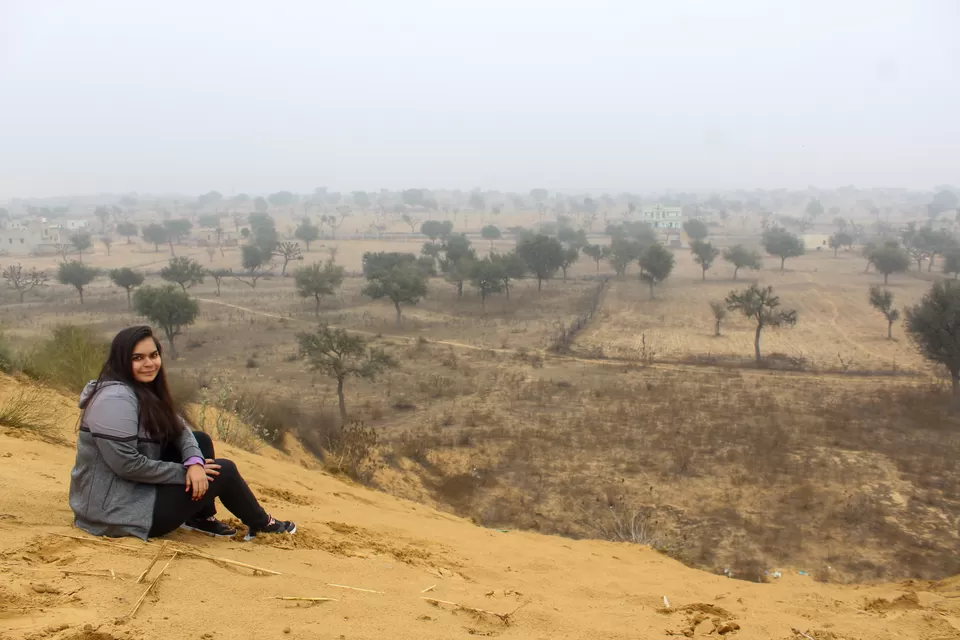 5. Meeting hosts who became close friends!
After reaching the Kothi and having breakfast, it was time for goodbye to the cute couple and extremely kind and helpful host and his friends.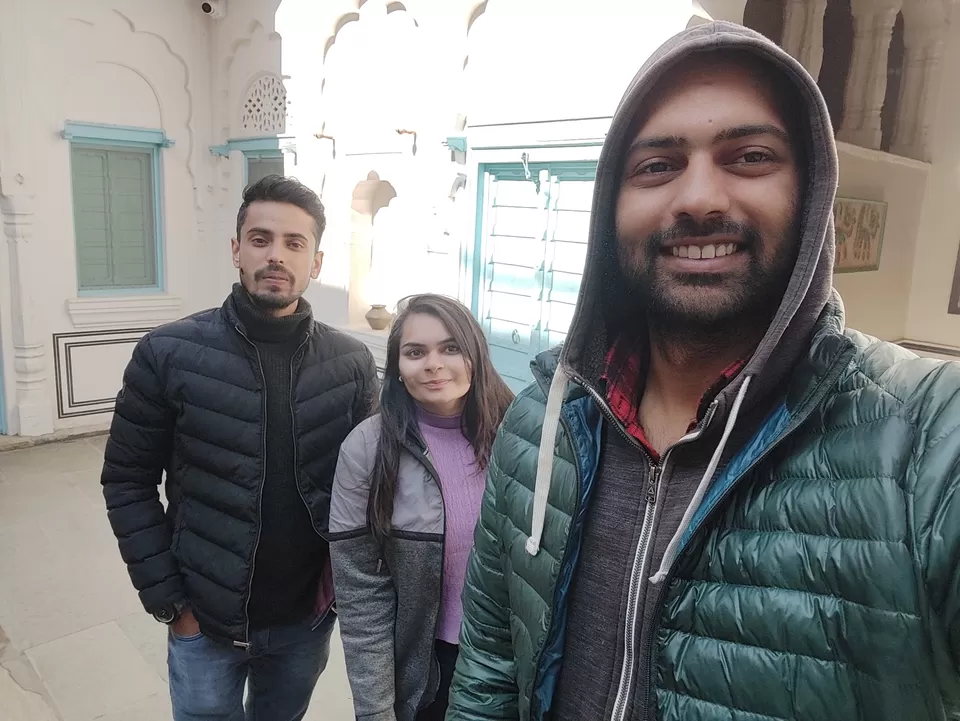 They also helped me with the bus to Jaipur as getting vehicles and traveling was risky due to the weekend lockdown. My host and friends ensured that I reached Jaipur safe and sound!
Going for this exclusive Tripoto's Mindful Retreat in Rajasthan was the perfect way to begin my solo journey as a woman who loves to travel. Not only did I get the chance to stay at a wondrous property but I had experiences that added so much value to a short, weekend trip. This was the perfect way to kickstart my travels in 2022 and I can't wait to go on another Mindful Retreat very soon!
If you, like me, are looking forward to meaningful travel in a more mindful and immersive way, then do check out Tripoto's Mindful Retreats.
Have a similar experience to share? Mention it in the comments below or write about it here on Tripoto and earn Tripoto credits to travel for free!