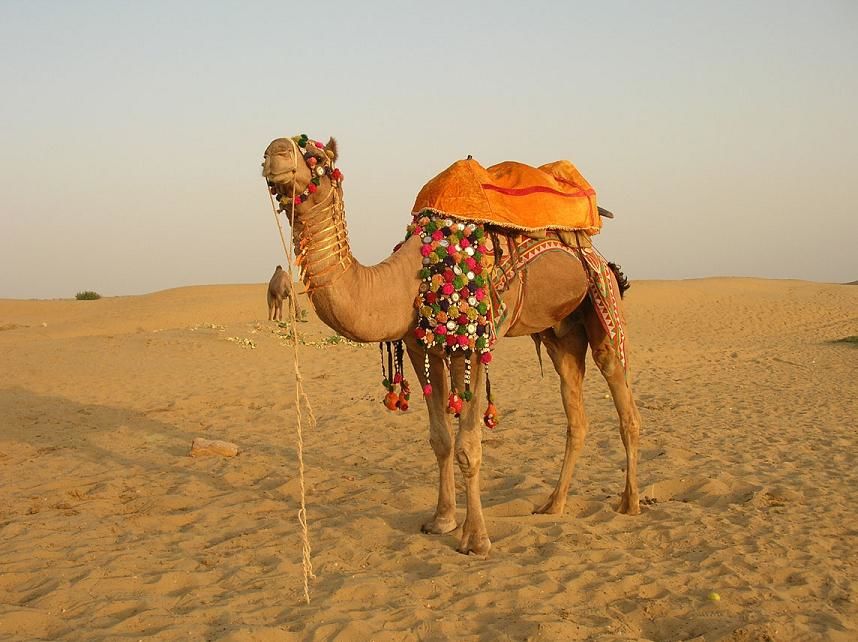 Jaisalmer....exhorting you to explore and soak its grandiose!
A safari atop a camel, with no sight of the horizon but only a sea of sand dunes all around, no WhatsApp, no facebook, no Instagram or Pinterest- Oblivious of the world in real time, with only a camel for company and the setting sun in the distance. Far away from the intruding gaze of your nagging boss (in case you have one), no deadlines to meet, no presentations, no targets to be met, all the time in this world for dilly-dallying...
This seems an impression straight out of the mind of an artist. But when you visit Jaisalmer, it is just the order of the day. Such is the magnificence of the place which promises to regale you with all its grandeur. You will begin to look at sunrise and sunset from a different perspective once you witness it here. You will be penitent at the thought of missing this divine beauty of nature so far.
Jaisalmer is known for its live fort where you can find houses, shops, hotels, restaurants and a lot of tourist's movement. "The Golden Fort", as it is known is what dominates the city and is a must-visit.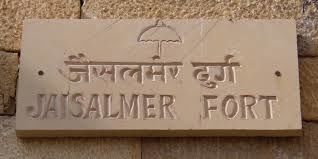 Things to see
Apart from the most important attraction which is the Golden Fort (Jaisalmer Fort) there is plenty to see and enjoy while in Jaisalmer. The legacies of the ancient havelis (houses) in the Jaisalmer fort have a story to tell. Generations have lived in those old buildings.
Gadisar Lake: It is a rainwater lake where you can go for boat rides. Visit the cultural centre and museum in the vicinity. Get enthralled with puppet shows in the museum which happens usually during the morning and evening.
Jain Temple: It is also a place of visit when you are here in Jaisalmer. Built between 12th and 15th century there are seven beautifully carved temples. You will surely admire the aesthetics of these temples, albeit you have to cough up Rs. 200 (camera charges included) to get in.
Patwon-ki-Haveli: If you walk, it would take 10 minutes to this magnificent haveli from the main gate of the fort. Soak in the grand views of the fort from its backyard.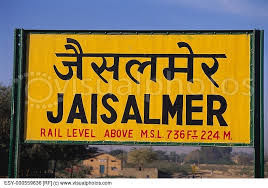 Things to do
With a flurry of activities to get involved in, it is rubric that you will run short of time while in Jaisalmer.
Sahara Travel: Take this off-beat camel safari which is normally a village tour. No hanky panky, you will enjoy the safari to the hilt which also ensures comfort and hygienic food. Rs.1500/person per night.
Trotters Camel Safari is another safari in line with the one above. This is also a good to explore option.
Indian Crafts Boutique-Museum: Visiting this museum is a pleasure with so much to gain. Pick brochures to know more about jewellery making, textile production and many indigenous items. It is a good place to get a glimpse of local history. Discover facts like Jaisalmer was founded by the Rajput ruler Rawal Jaisal in 1156, so on and so forth.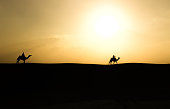 Sunset Point: It is a lovely place to watch the golden sunset which also has several cenotaphs in the surrounding worthy of sharing on facebook and Twitter.
Real Desert Man Camel Safari is a popular safari you can take to explore the length and breadth of the dessert which is also part of the Thar dessert (The Great Indian Dessert). It is cheap and definitely means value for money to tourists.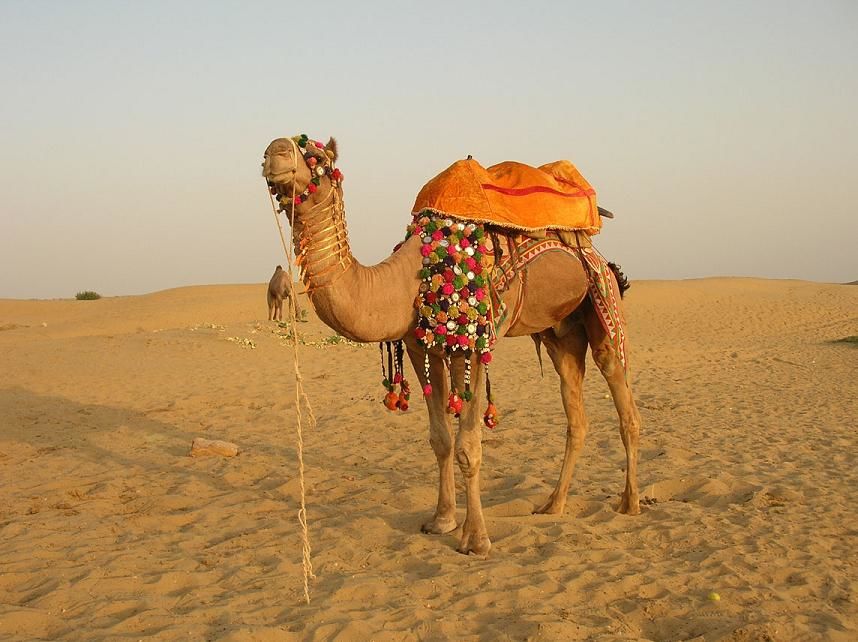 Shopping
Go on a shopping spree, loosen your purse strings, drooling over local artefacts, jewellery, crafts and many exquisitely designed embroidery. The immigrant Pakistani Shoda family, the Sindhi and the Megwar made embroideries are irresistible stuff for a shopaholic. Do not skip a visit to the Barmer Embroidery House, a veritable treasure house of antique textiles. Step into the Bhatia Market and pick a few chosen goods of your choice. If you have an eye for paintings then you are spoilt for choices while in Jaisalmer. There are quite a few designer boutiques good for fashion accessories, western designs and fancy scarves.
Where and what to eat
It is good to savour some local delicacies and Rajasthani cuisine though difficult to find as most of the restaurants serve occidental dishes. This is an indication of the flow of foreign tourists to Jaisalmer. Look around and you will find a bevy of restaurants.
Sleeping
Check out hotels like Hotel Jaisalmer Palace, Mandir Palace, Star View Guest House, Hotel The Silk Route etc. You can find a place that fits your budget in Jaisalmer and is not a big deal finding a hotel.
How to get there
The nearest airport is Jaipur, hence flying directly to Jaisalmer is not possible. By road, it is 570 Kms from Jaipur, 800 from New Delhi and 440 from Ajmer.
Take the Delhi-Jaisalmer Express from Delhi which goes via Jaipur, Jodhpur and Pokharan. The luxury train Palace on Wheels halts at Jaisalmer. Foreign tourists find this train an indulgence in opulence while visiting India. Have money spend it here on Palace on Wheels.
So come one, come all, explore this haven of a place while in India.