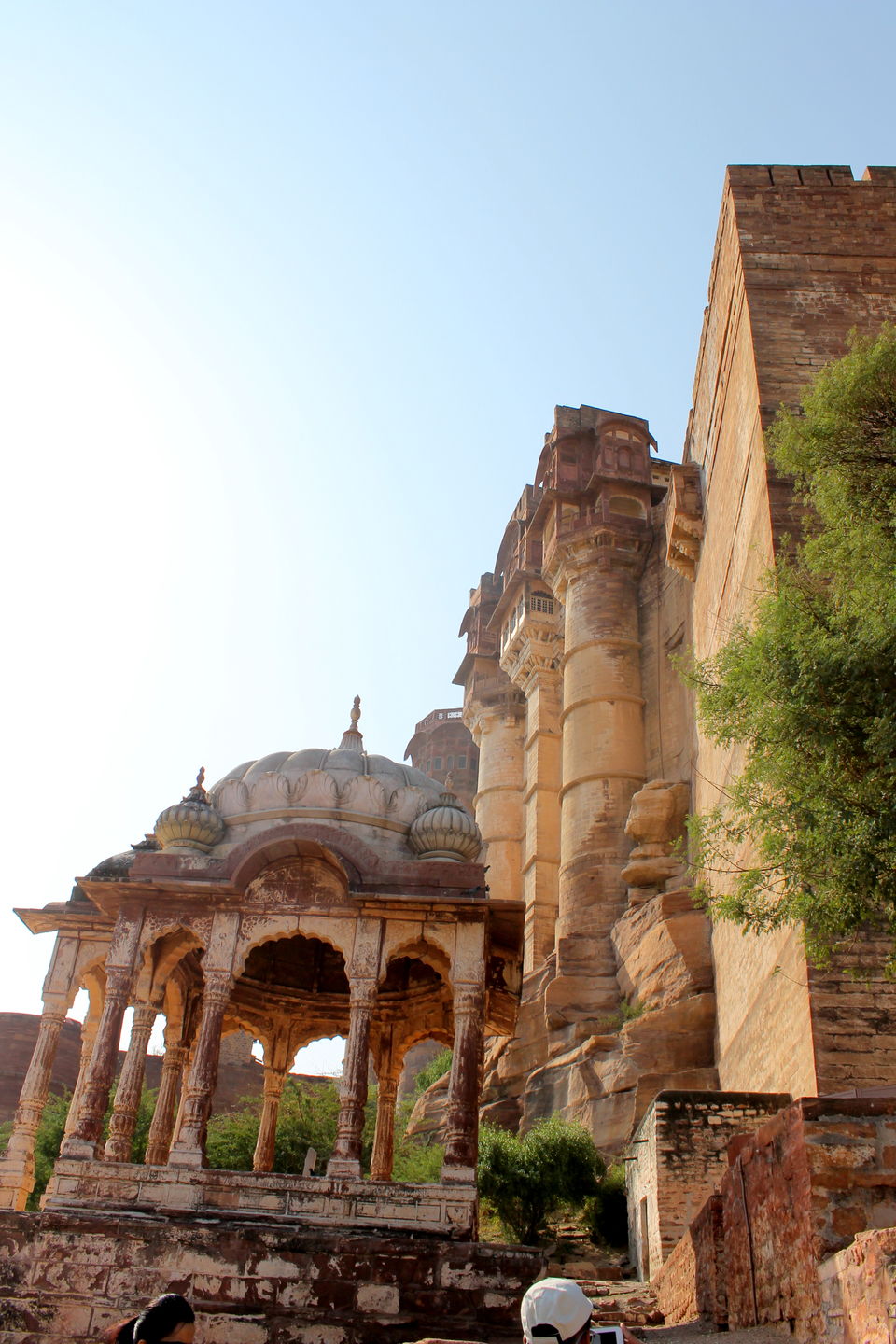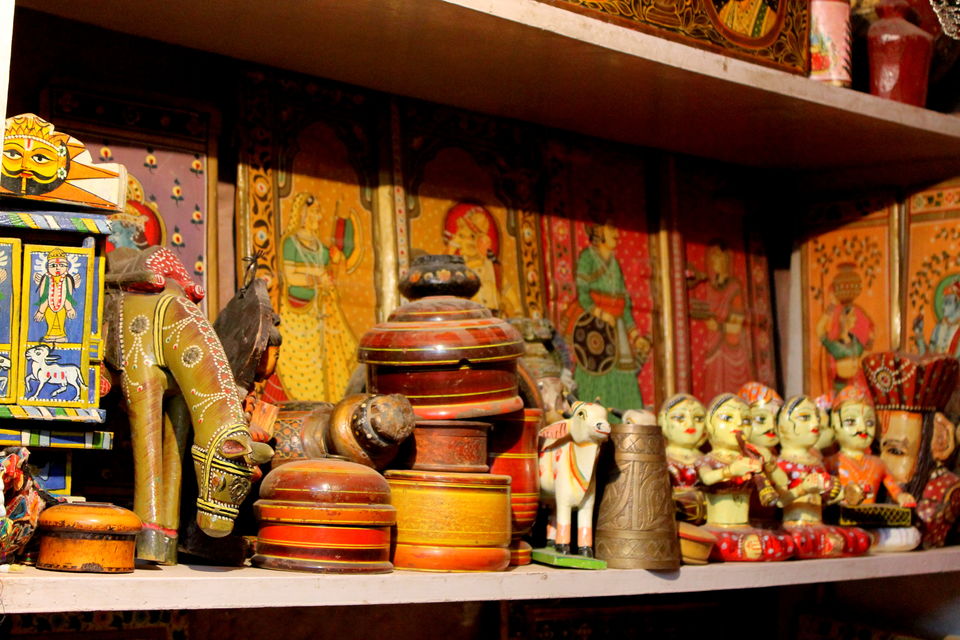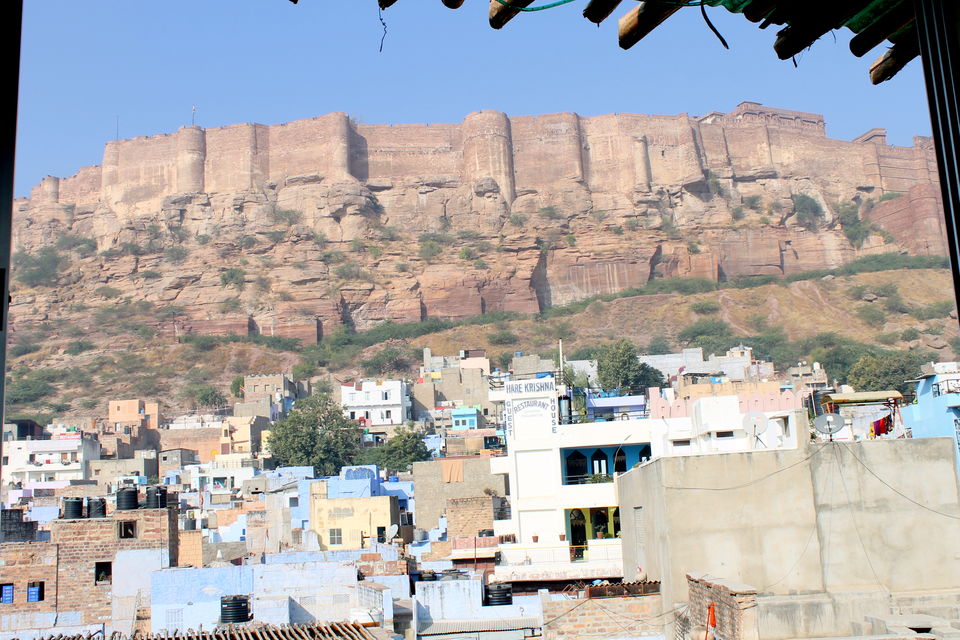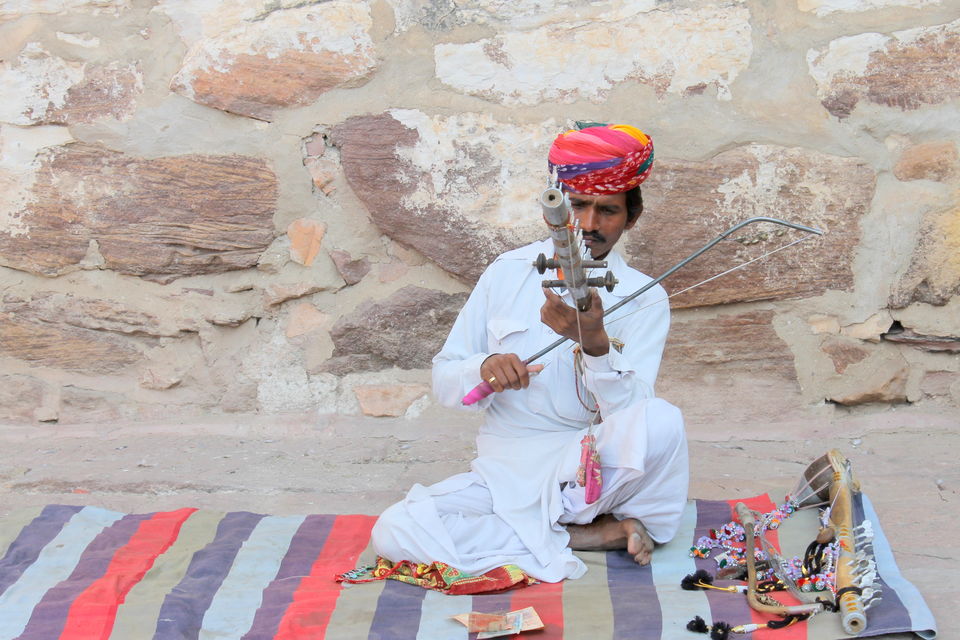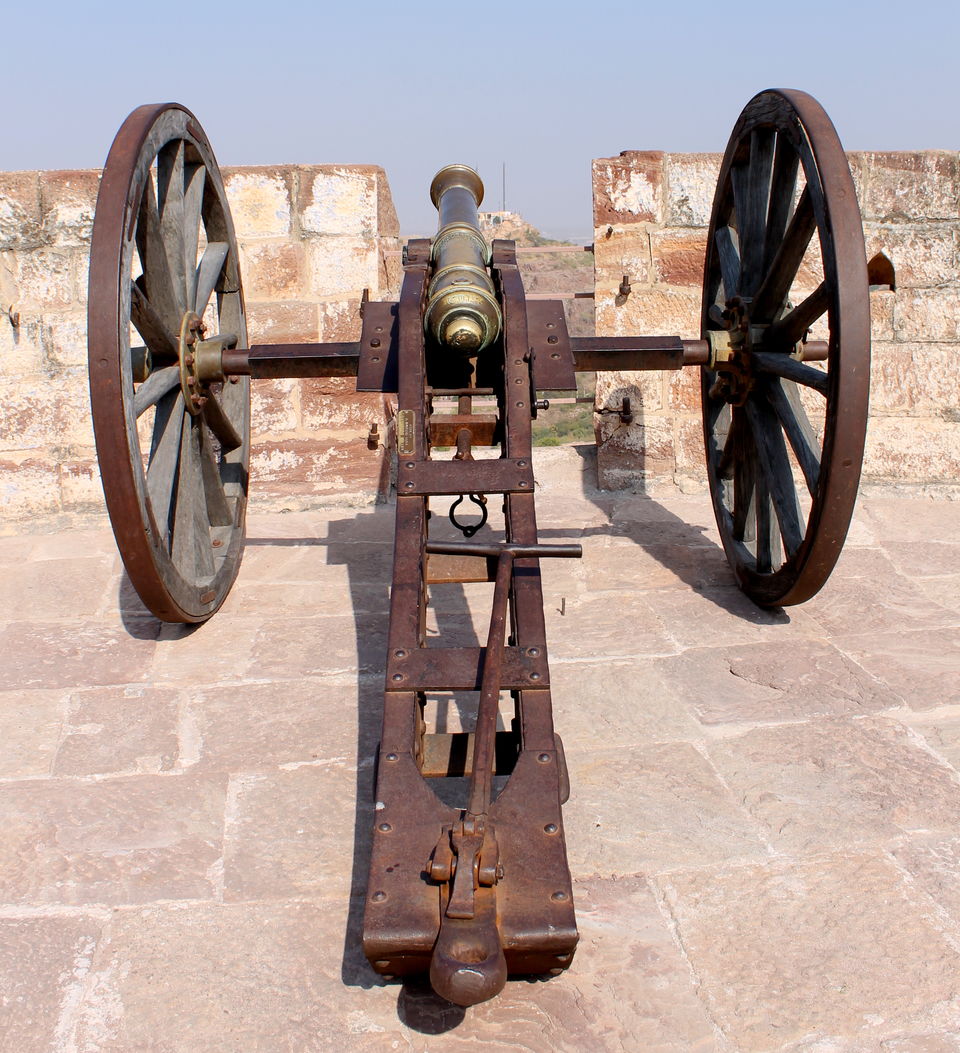 Being a place of princely palaces, magnificent forts as well as age old temples, this city of Rajasthan is among the famous tourist destinations in the state as well as India. If you like historical places and forts and temples, Jodhpur will surely not dissapoint you. As you would walk the narrow lanes of Jodhpur, all you get to see are lovely colorful shops with typical rajasthani stuffs, that would make you pause and take a look at them.
A day is enough to explore Jodhpur, if you have properly chalked out plans. Reach Jodhpur early morning around 5, check in to some hotel near the fort. There are several decent cheap hotel, with rooms starting from Rs.400. Take your time to fresh'n up, and head out for breakfast in any of the roof-top cafes, that comes on the way to the Fort. I would suggest Namaste Cafe, with serves delicious English Breakfast, and also gives the most beautiful view of the magestic fort on one side, and the painted blue city on the other side.
Take an auto and reach the fort, it will drop you at the fort gate. Built in 1459, Mehrangarh Fort indeed gives you an idea of Rajput taste. Folk music will welcome you inside the fort. If you are looking for some adventure in a historical place, then Zip tour is a must for you. This amazing aerial adventure will give you the most stunning views of the fort, and its not much expensive. (Rs.1500 for Indians, and Rs.1800 for foreigners). It will take nearly 2 and a half hours to see the fort, and the museum inside.
Next is the Mandor Gardens, and the Rajput temple inside.
Jodhpur has some really good restaurants, so for lunch you can choose either traditional rajasthani food, or continental cuisine. I would suggest you to try eating at On The Rocks if you are a meat-lover! And if you don't mind spending, the hertige hotels are ofcourse there to offer you the best :)
After lunch, you can do a quick visit to Umaid Bhavan. And then the Clock Tower, which is in the main market, so some shopping will complete your trip. Am sure you would like to take back souvenirs, though you would have made some lovely memories to remember your Jodhpur trip.
And take a late night bus, And may be head towards Jaisalmer...