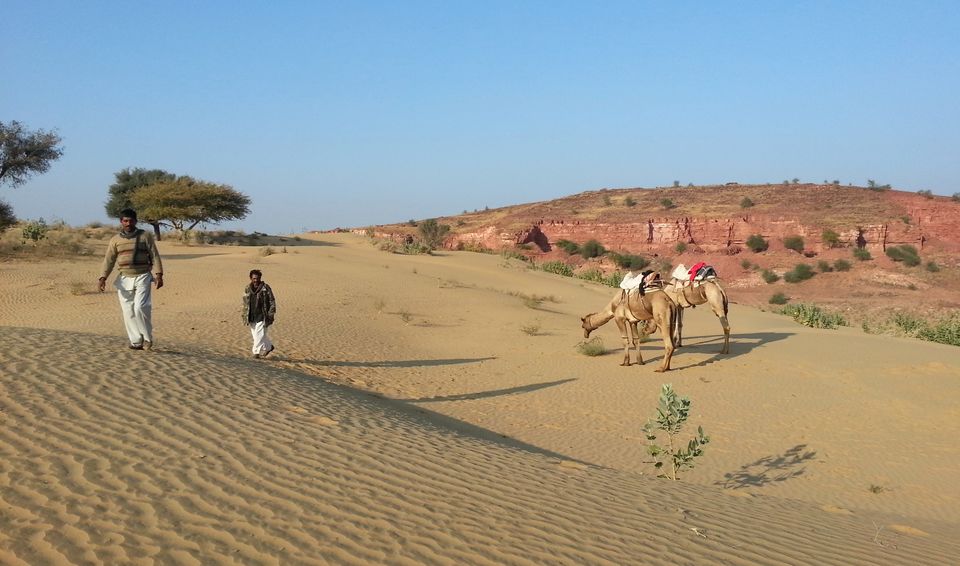 Rajasthan is a popular vacation destination for both local and inbound tourists. While the crowd heads to the cities of Jaipur, Jaisalmer or Jodhpur, let me take you to the real Rajasthan, devoid of the regular tourist, where sand dunes and desert shrubs becon, and villagers saunter out of their homes to welcome you in for a hearty conversation.
While on a holiday in Jodhpur, I had asked my host if there was any way I could live in the desert and experience the Rajasthani village life. He did me a favour by introducing me to Roop Singh Bhati - the man who runs Roopo Camel Tours. The very next day, I asked Roop Singh if he would show me his village, and he happily agreed. We drove for a couple of hours to reach the Osiyan desert, about 60km from Jodhpur.
Where Basic Necessities Are A Luxury
Roop Singh runs traveling camps and also stationary camp tours to various parts of Rajasthan. I was interested more in meeting his family and getting a taste of the rustic life than camping as a tourist. So he showed me his way of life. I saw the hut where his brother and he slept while they had guests over. The guests always get the spacious house with electricity, something that still remains a luxury for many villages.
A German Touch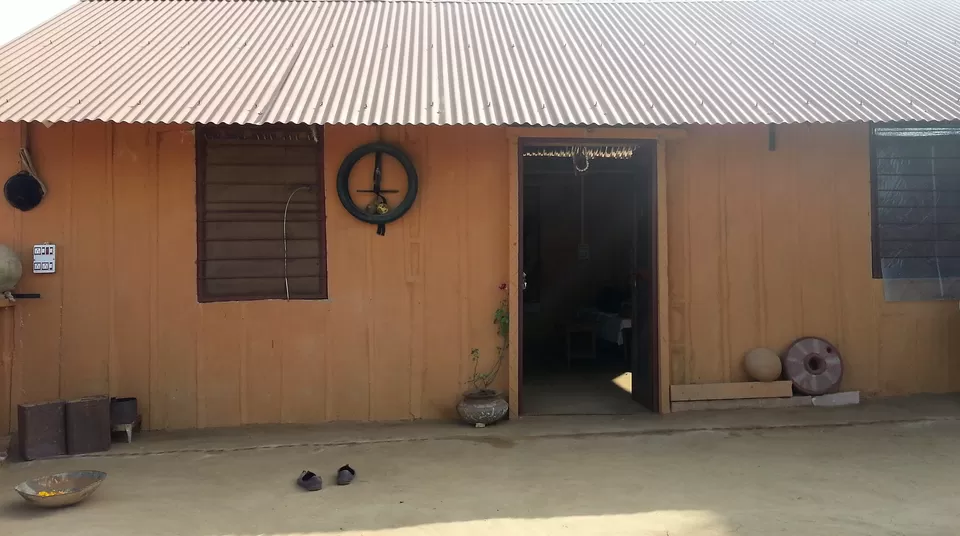 The guest house once hosted a German traveller, and thanks to his generosity, the place now has light fixtures, electric wiring, an open-roof bathroom with shower (another luxury for these village-dwellers) and proper drainage system. My host told me his stories as we flipped through his photo albums.
Simplicity And Warmth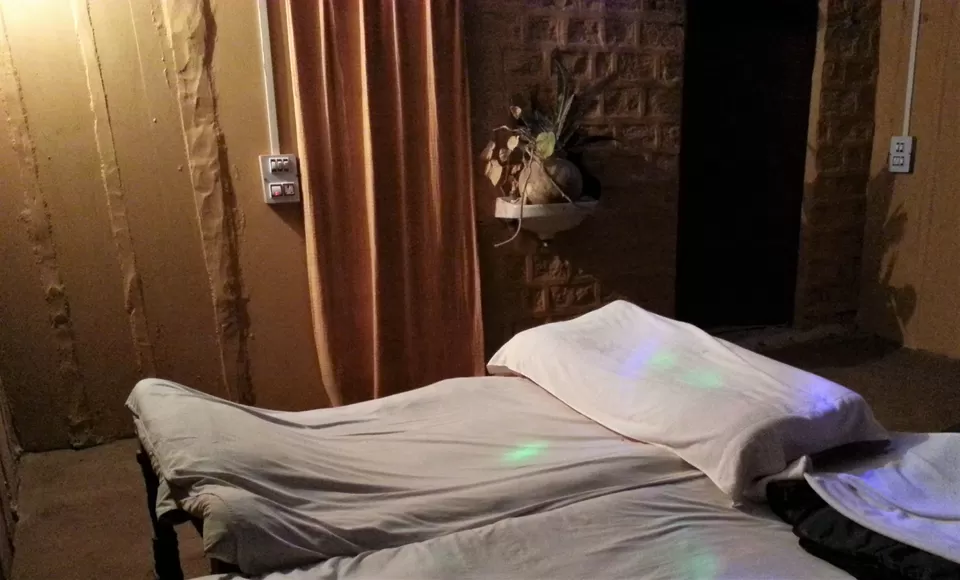 The guest hut is large enough to accommodate a group of five. There are wooden cots with jute netting, and mattresses on top. For the winters, I also had warm blankets and sleeping bags in case I should need them. Late in the evening, the womenfolk in my host's household came by to cook dinner on a chulha, while the men lit a bonfire outside.
Desert Safari Into More Villages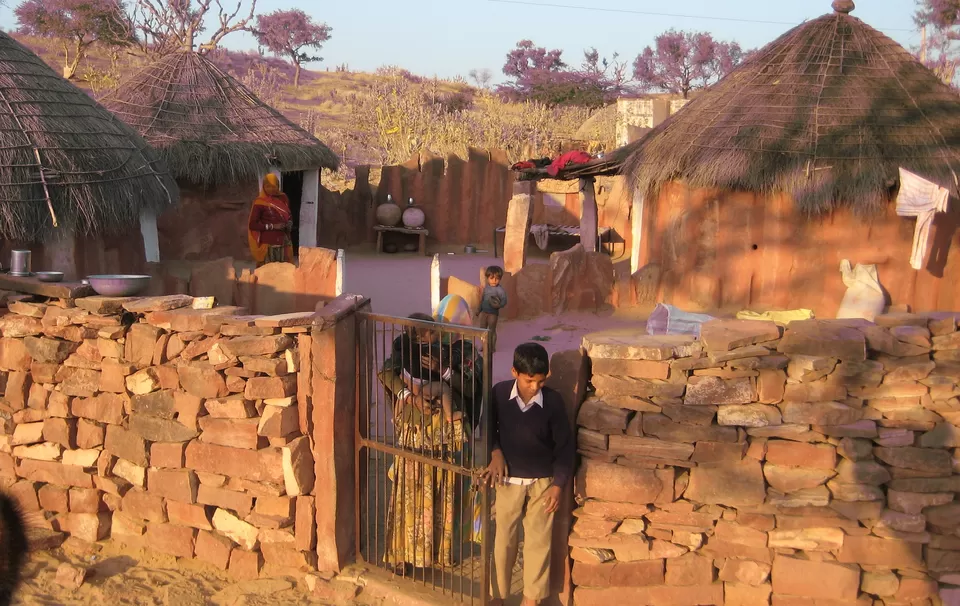 My afternoon was spent on a camel after lunch. My camel ride was not just a short fun ride, but a 3 hour long one, during which my guide told me a lot about camels, how they are brought up, what they eat, etc. We went up and down several sand dunes and also passed a couple of villages where we halted to meet the curious onlookers.
Camel Milk Tea, Anyone?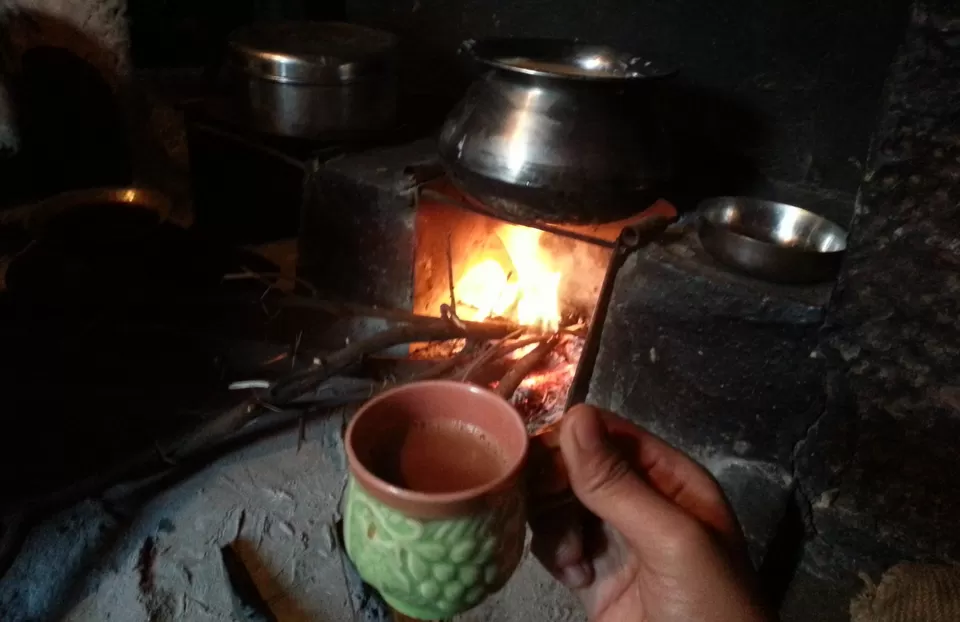 The morning I was to leave, my host's brother brought out his tractor and drove us through wheat fields to their ancestral home where their mother was waiting to have tea with us. Their tea was a special one because they used their pet female camel's milk which rendered a sweet flavour to the beverage. Camel milk is still not commercially available in India, and the only way to taste it in this country is in villages.
Turmeric As A Dish In Itself?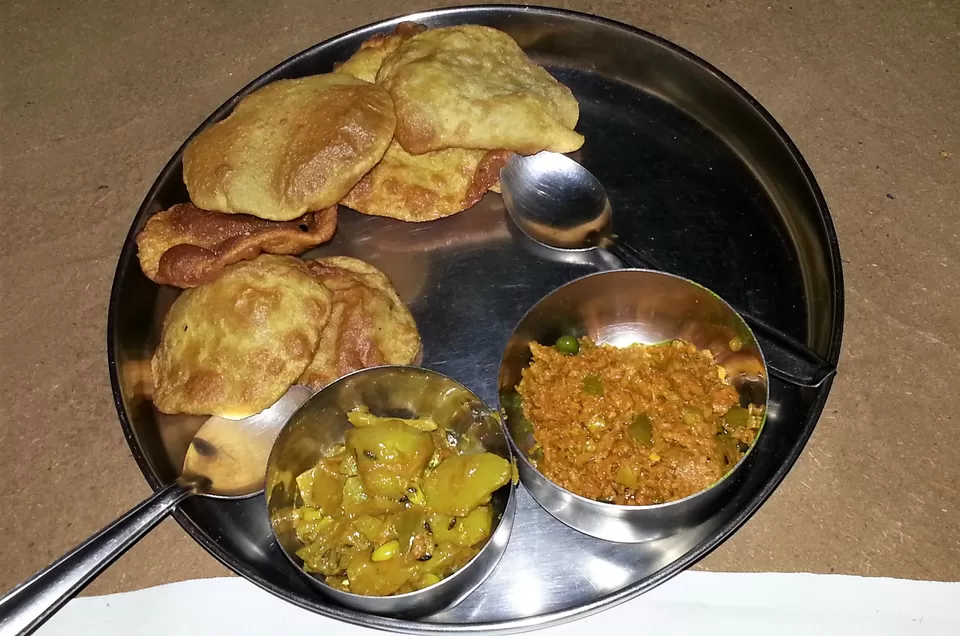 Home-cooked food is always a delight to have when you are in an Indian village. While most know Rajasthani cuisine to be all of dal-bati-churma, there is much more to be explored! My host's wife cooked a delicious platter of wheat-flour puris, spicy potato and turmeric-peas. I had had only known turmeric to be a spice to be sprinkled in Indian cooking. I had it has a dish for the first time, and it gave me the warmth I needed in the winter.
How To Connect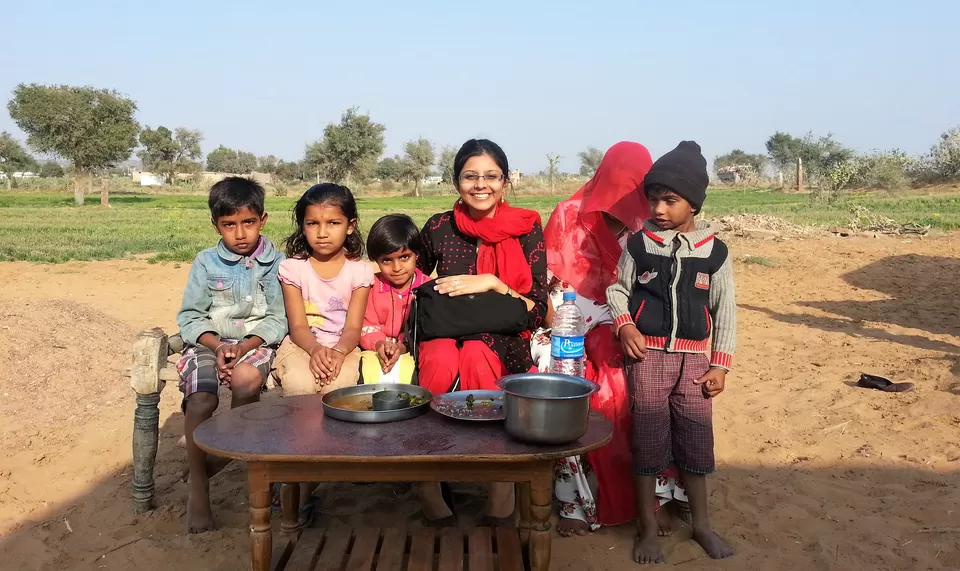 To get in touch with Roop Singh Bhati, call him on +91-9414195437, +91-09928634942 or +91-9549313292. Each overnight stay costs INR 2,500 for a couple, inclusive of car transportation from the city, accommodation, all meals, a camel ride and bonfire in the evening.
In Case You Want More...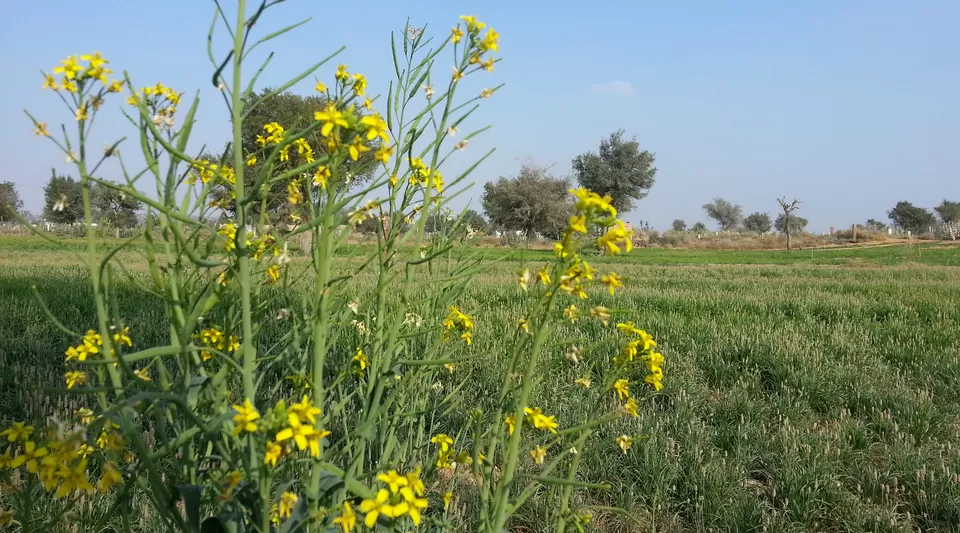 If you are planning a longer trip of 2 weeks or more, you might want to explore the desert regions around other cities also. Here are a few camp options in other parts of Rajasthan:-
1. Jaisalmer - Desert Safari Camp: They offer swiss luxury tents with attached bathroom (INR 4,550 to INR 6,550 per night for a couple).
2. Jaipur - Dera Amer Camp: Close to Amer Fort, this forest camp also lets you take elephant tours and birding trips (INR 26,000 a night).
3. Ajmer - Pushkar Adventure Desert Camp: A great time to visit this one is during the Pushkar Camel Fair in November (INR 4,500 to INR 9,000 per night).
Discover more camping experiences on my travel blog - Oindrila Goes Footloose. Do follow me on Instagram, Twitter, YouTube and Facebook!