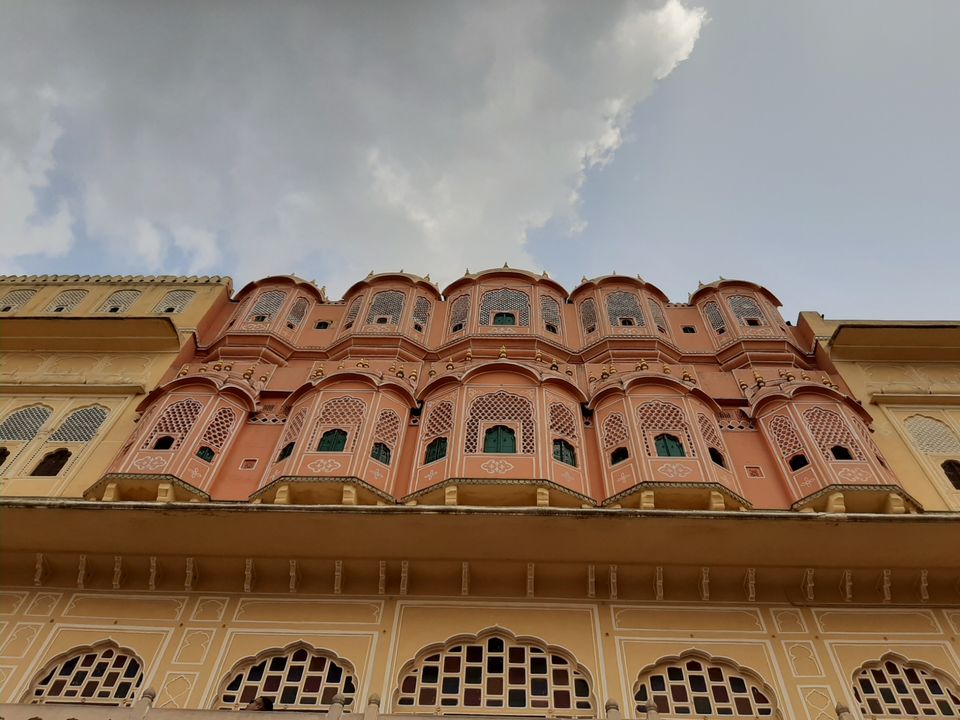 I was always scared to go for a long solo trip. But finally got out my comfort zone and with just 600 rupees in my pocket, on Saturday evening took a train from roorkee, travelled with general ticket till jaipur and after having a shower at station waiting hall, started hitchhiking and wandering jaipur.
Took common ticket for all monuments for just Rs40 with IIT Roorkee student ID. Explored Hawa mahal, Jantar mantar, Albert hall museum, Gardens , Streets and local cuisines.
At night I stayed at my friends place, had some chole kulche, some good time and sound sleep.
On second day visited Jal Mahal, Amer Fort, Jawahar kala kendra, shilpagram and explored the pink city using city bus.
Always stay hydrated and carry only your essentials while travelling, Don't over pack.
I reccomend not to hitchhike at night.
Five hacks I use to save for travel are
1) Travelling in General compartment of indian railways
2) Hitchhiking
3) Couch surfing or staying at my friends place
4) Using railways station waiting halls to relax, sleep and doing morning chores
5) Travelling the place using local public transport
Vlog link- https://youtu.be/x21Vfr7JpzA