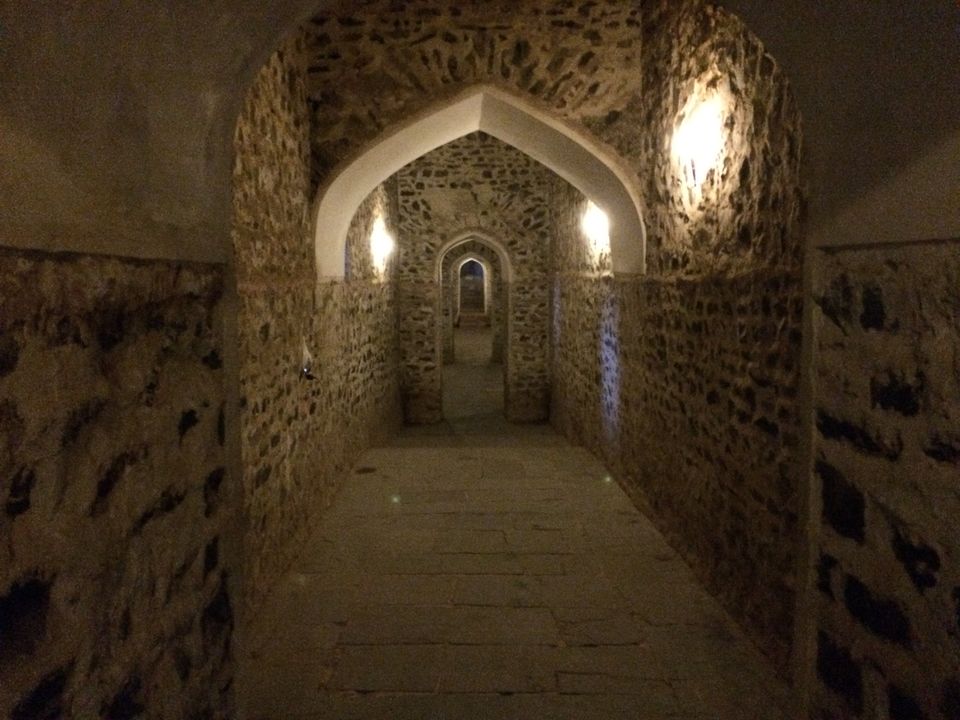 It feels so amazing to explore an unalike place when all you had in mind are the antiquated pictures you flipped through the internet. We all have been to Amber Fort once in a while and relished its beauty. What we haven't explored are the hidden tunnels inside this Gigantic Fort.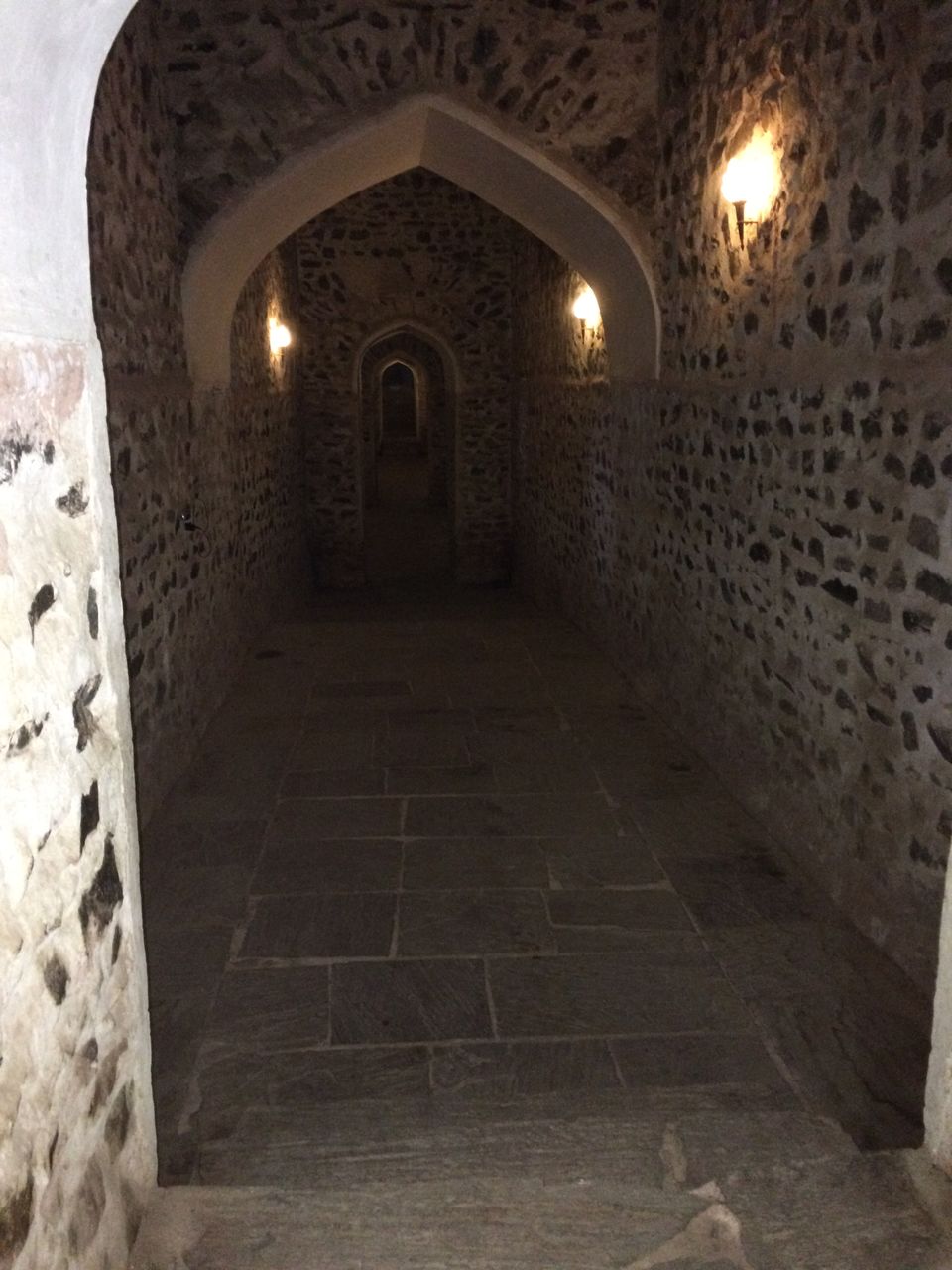 Our excursion had almost ended and just when we were about to leave, we saw a man sitting beside a minuscule door. Being explorers of history we were too exhilarated to see what is concealed inside the door. As we were heading inside, the way became pitch black and there was a small light illuminating at the very end. The eerie atmosphere was so intriguing that our feet moved unconsciously towards the only lamp emitting light. The way became clearer as we walked past the light and we could not reckon that we could see something so startling inside the mysterious door.
Tunnel inside another tunnel, we felt like we are in a race to elope out of a maze. Not many people came to explore these but the ones who did were exactly captivated like us. Walking the uncanny paths, climbing the treacherous stairs, looking through the diminutive windows we started following the sun's rays coming from the nook of the tunnel. We followed the light that made us want to discern where the tunnel was headed to.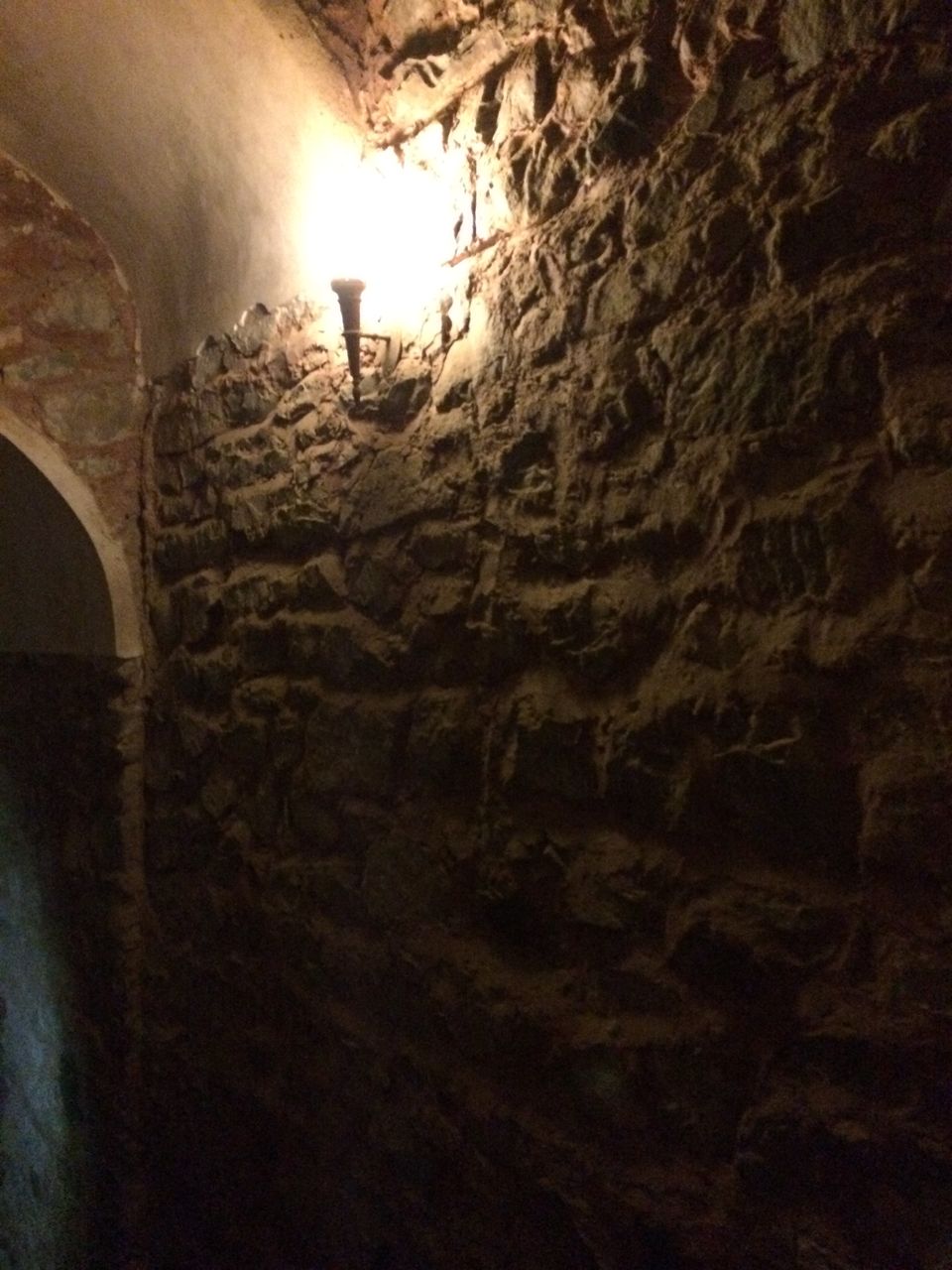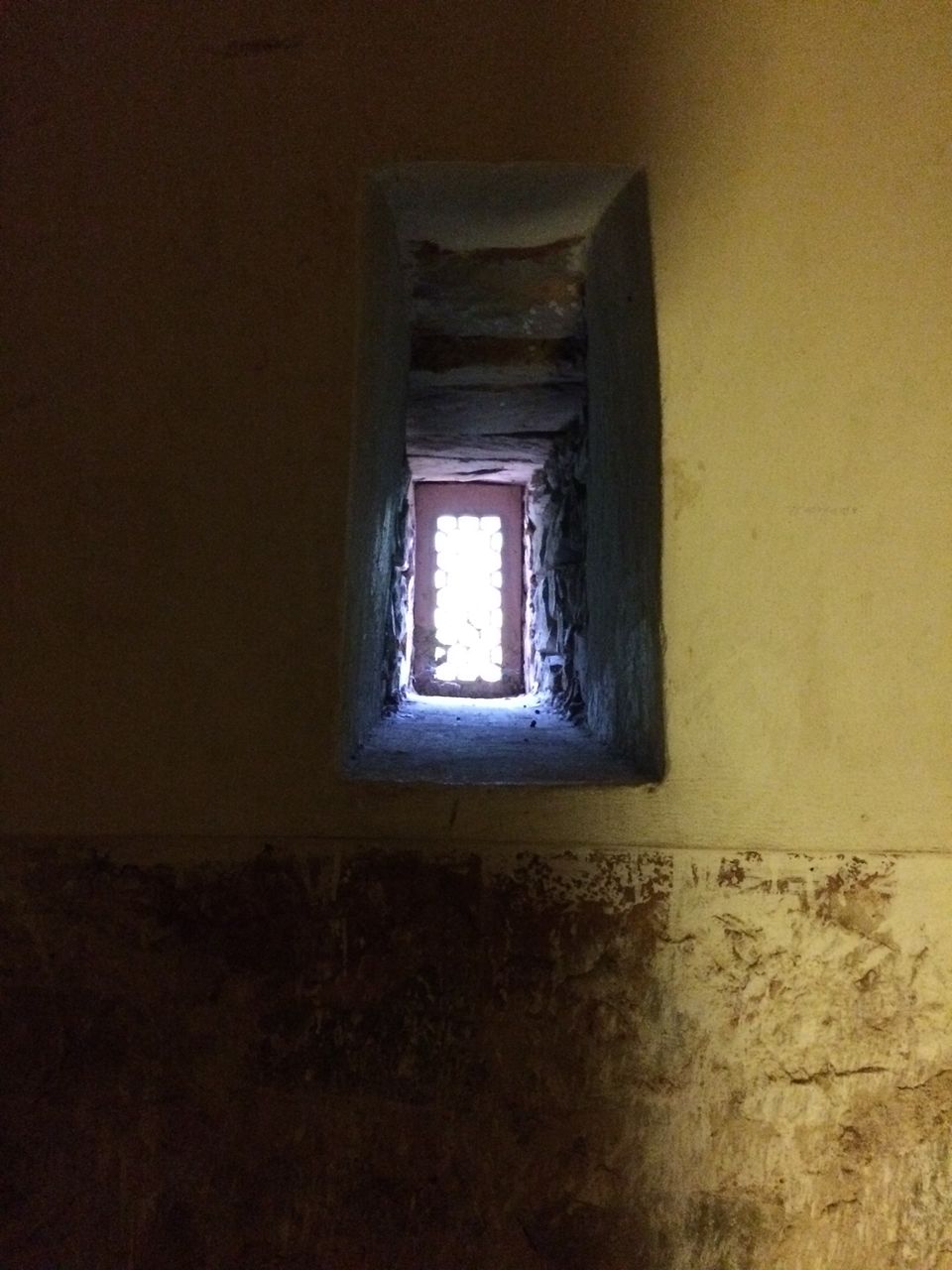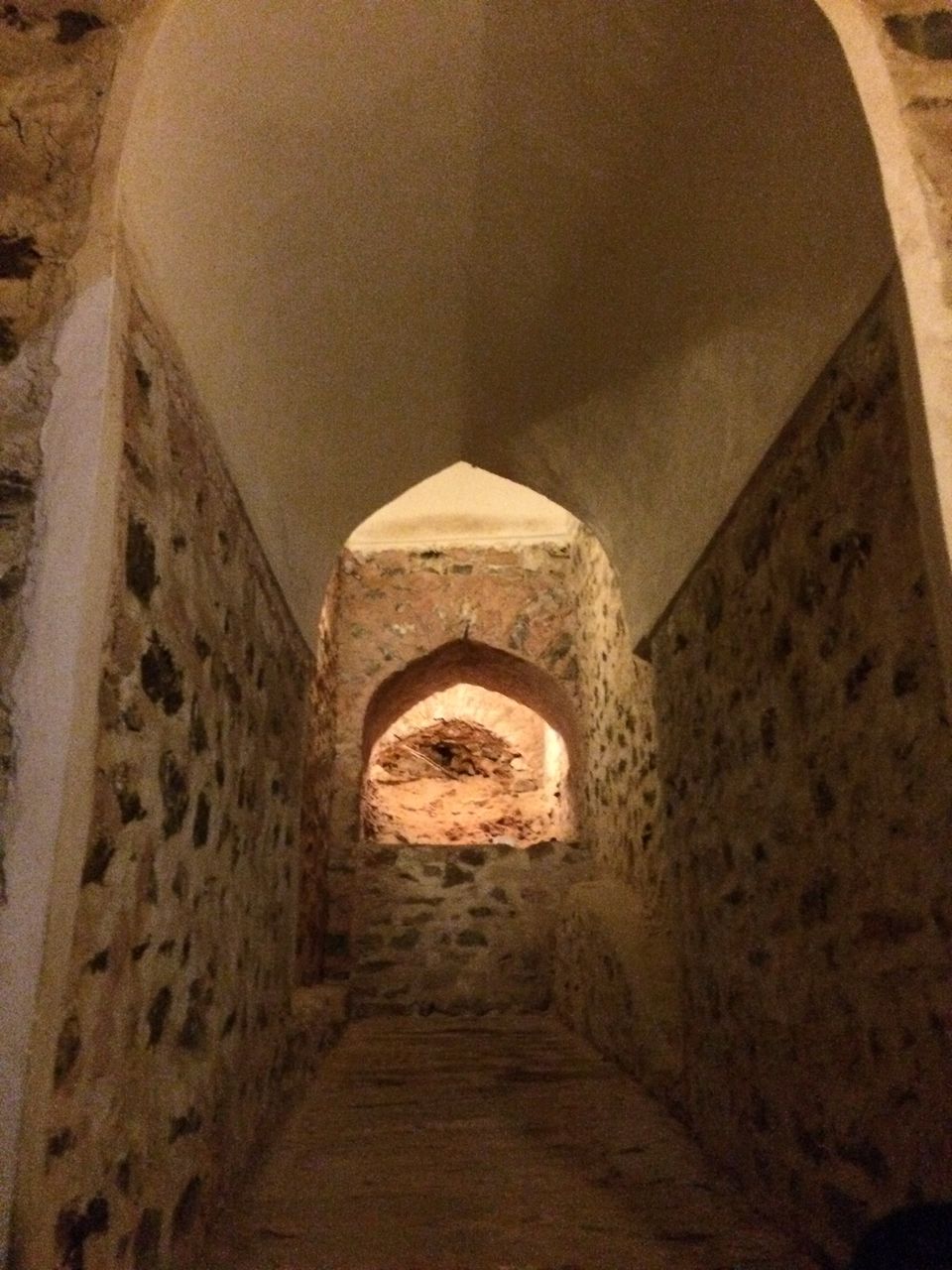 The tunnel ended and we could see the indistinguishable architecture. The gigantic path behind us felt more like "The Great Wall of China". Our curiosity reached the epitome after ogling the deserted trail and we could see the only man sitting there and fired him the most awaited question "Where have we reached"? The man smirked and said "It's the Jaigarh Fort." We were so dumbstruck and that's when we realized while following the light we swayed to the Jaigarh Fort. The endless path would have taken us into the Fort, however it was already 4:45 PM and the man told us that the gates will be closed by 5 PM and if you risk and leave for a stroll there, you might have to spend the night with the wandering souls. We laughed with the man who told us that this tunnel was excavated a few years back by the Government of Rajasthan and not many people know about these Treasure Tunnels of the Amber Fort.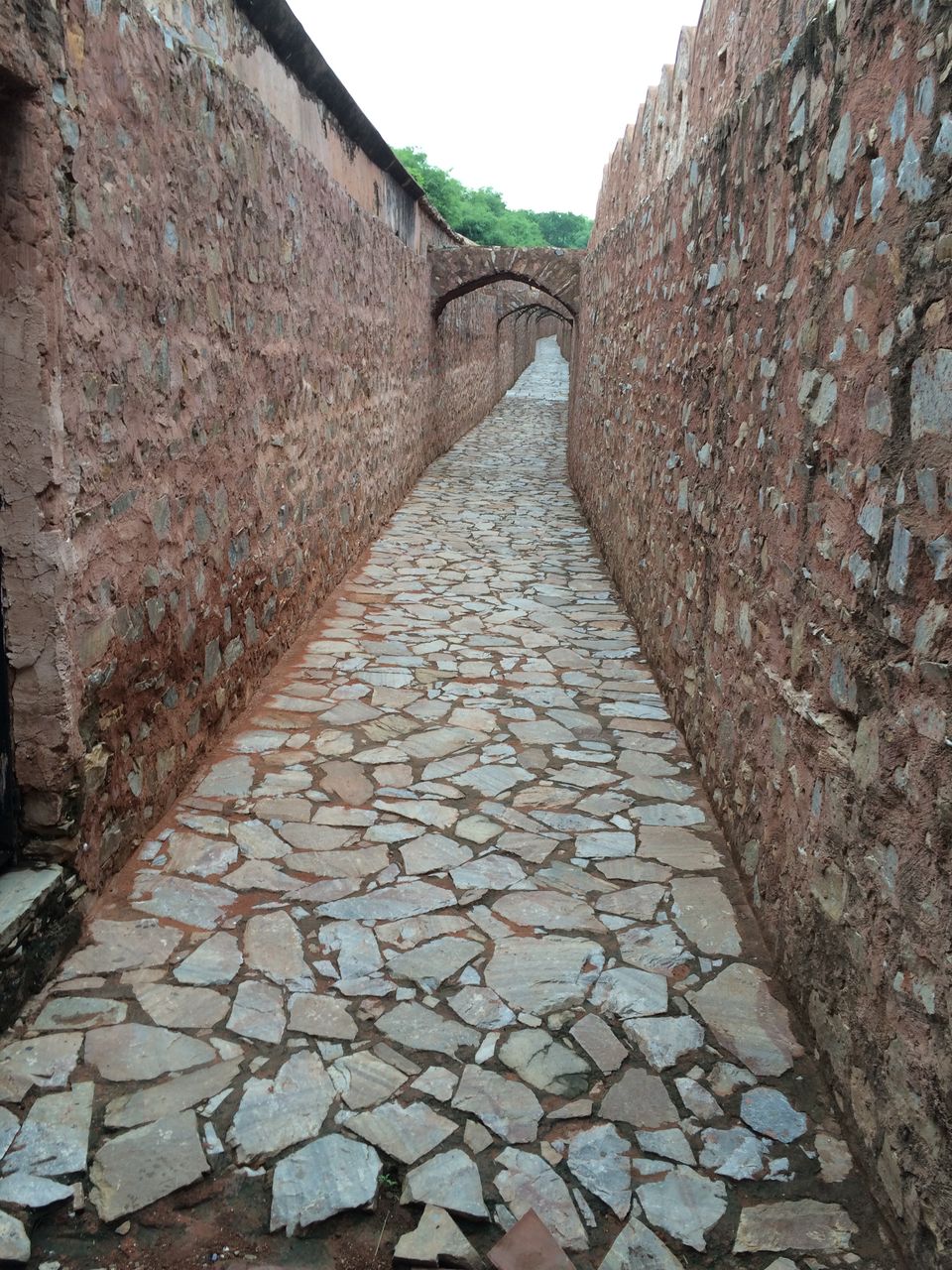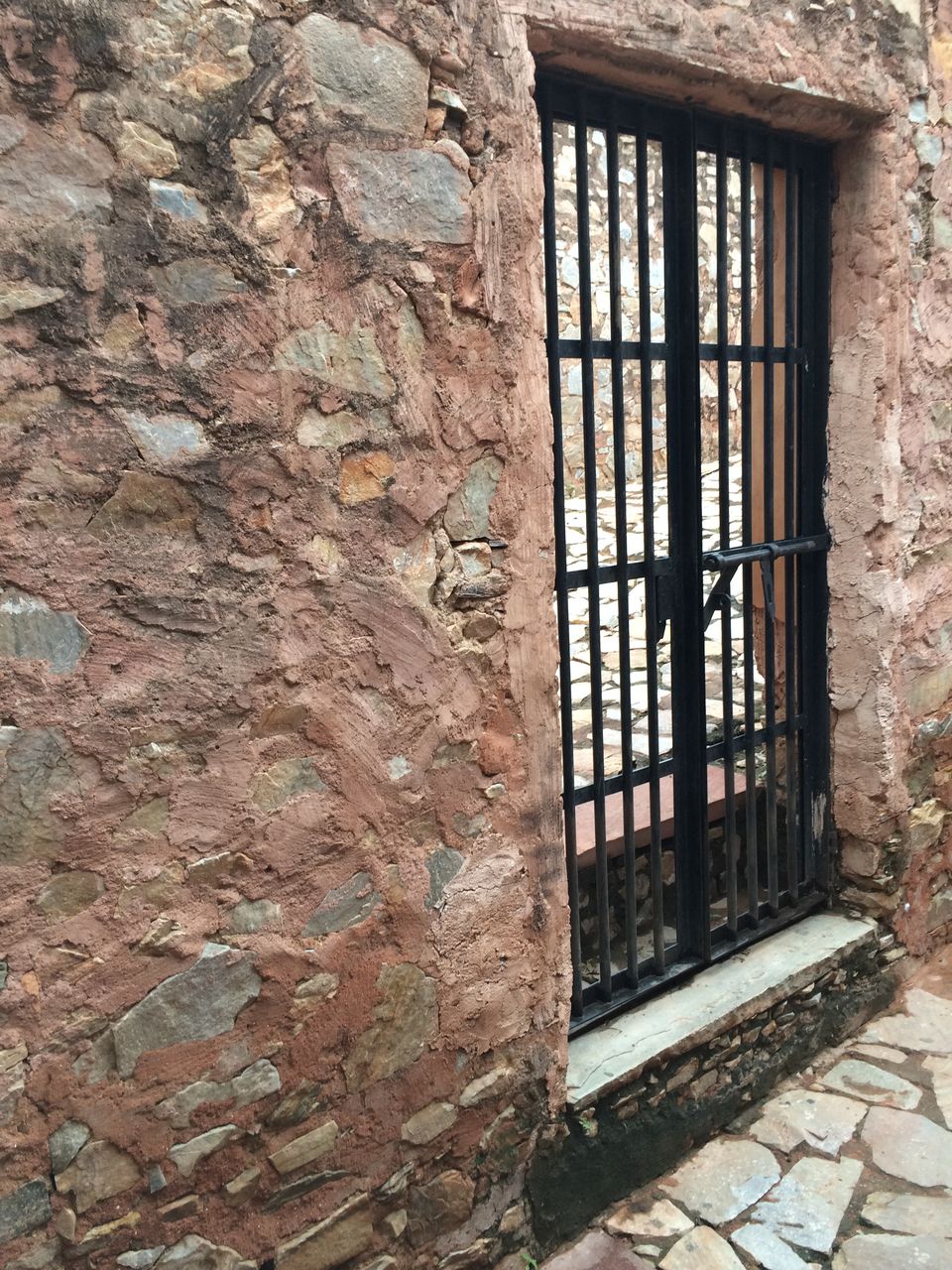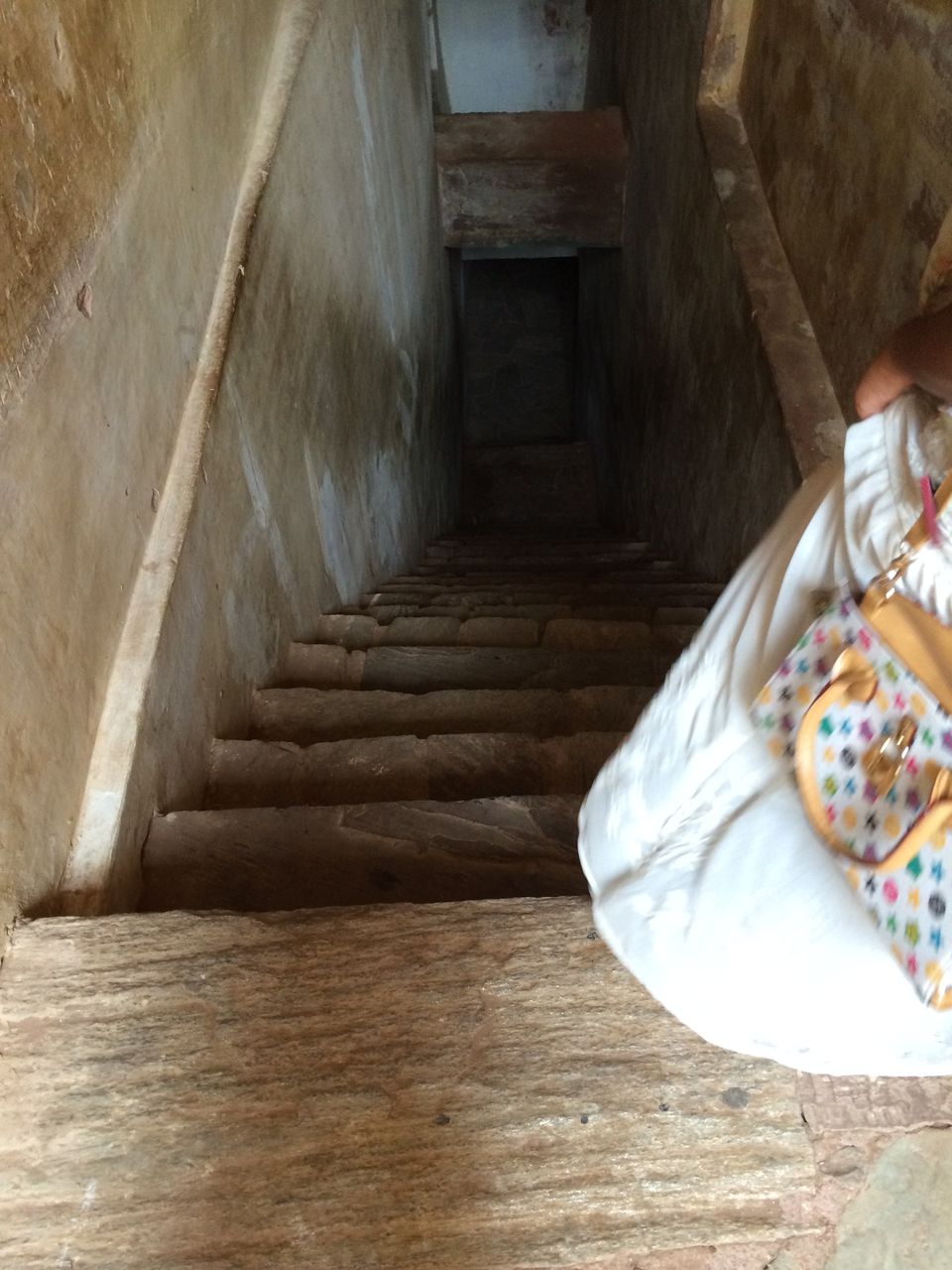 Amber being the most visited Fort, yet there are certain hidden treasures we might not know about. Exploring the enormous beauty of this fort is quite an escapade. History is enthralling and the fascinated ones always want to know why The Great builders created such masterpieces. We could say that it was definitely "A walk that we would remember for our lifetime".