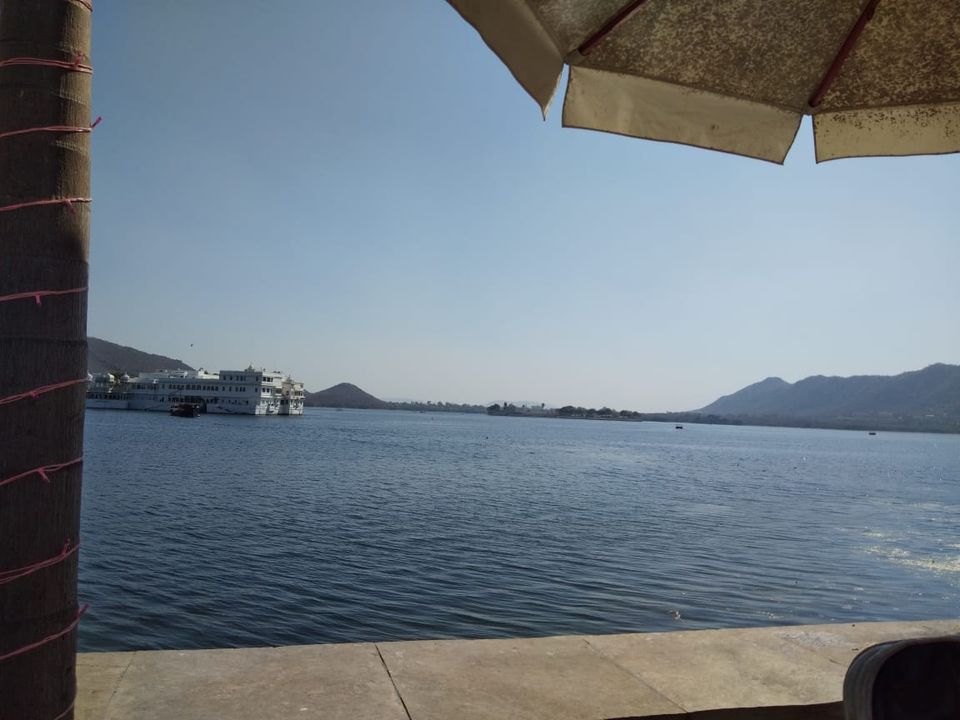 Everyone plans something or the other to make February 14th ,a special and important day for themselves and the other half. Everyone deserves that as it is the day celebrating the bond of love. On these same lines I and my other half too wanted to do something to make this day which also happened to be our 3rd anniversary special and remembered for. On these lines we planned to go to experience the romantic and royal luxury of Venice of East -Udaipur.
We booked our bus tickets from Shri Rishabh travels through the redbus application. It costed us around 1700/- in total and the seats were sleeper seats. The bus was to be boarded from IFFCO Chowk and was a bit late than the stipulated time if 7:30 PM. Anyhow the bus was comfortable and cozy.
We reached Udaipur around 8-8:30 AM in the morning and were dropped at the petrol pump in the heart of the city. From there we took a regular auto rickshaw to our place of stay- RASLEELA. Our place of stay was located well near the Hanuman ghat and lake Pichola touched it's boundaries. We were indeed in a very romantic and luxurious place and I would recommend this place of stay to couple's looking for a luxurious and a romantic night. We were allowed to check in early and the hotel staff was very well behaved and welcoming. I would recommend booking the hotel online and well in advance for a discount. The hotel offers Spanish tents as rooms with all the modern facilities including a bathtub. The restaurant is just across the rooms and there are only 4 of those tents available. The rooms also have a private area next to themselves for the guests to have and the food is served as per the guests demand.
The restaurant offers amazing food both Continental and Indian and has top quality and one would not go without appetite to this place.
Though what beats everything is the stunning view it offers of the sunset and also how the night is made even more romantic with the lighting besides the lake. In the backdrop one can see the City Palace all decorated and lake Pichola shimmering with the lights.
One can even locate Ambrai ghat from this place. Anyone wishing to have a romantic getaway from the hustle and bustle of city, Udaipur surely offers solace and tranquility with solitude with your lived ones and stunning views with exquisite food. It has a vibrant market and leather products are especially cheap here and genuine. So who so ever it may be, be it backpackers, couples, solo travellers, city travellers, foodies everyone has something or the other to look forward at Udaipur.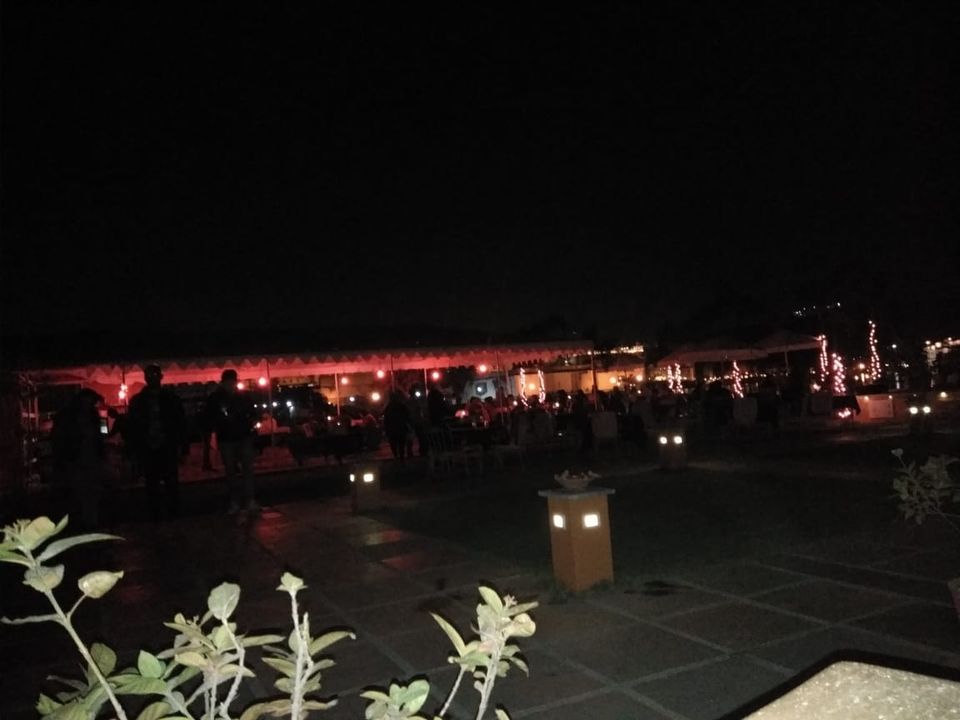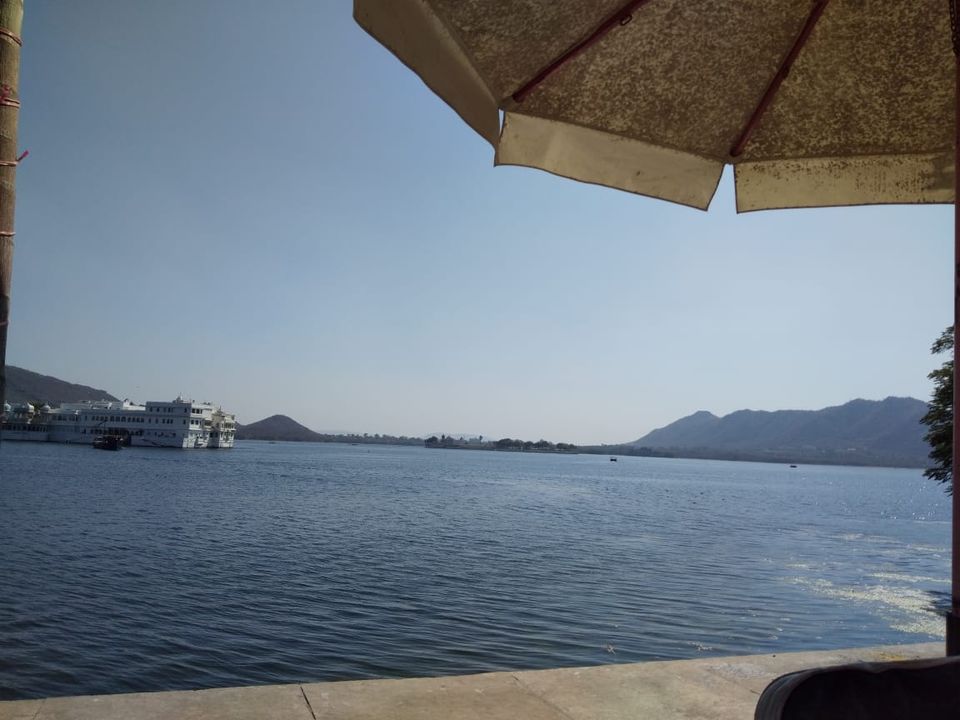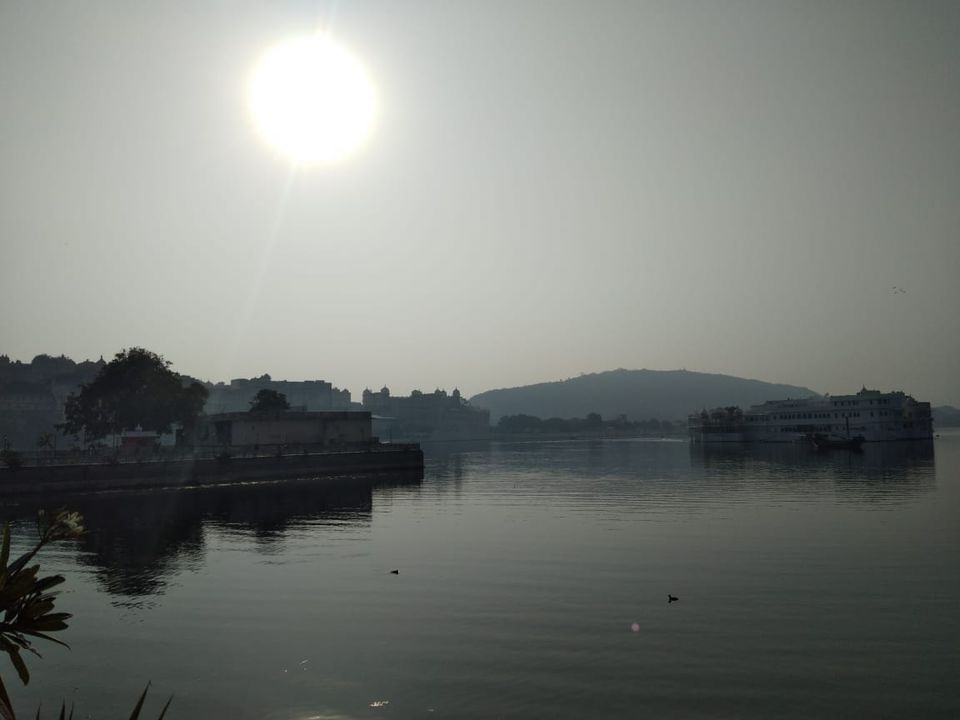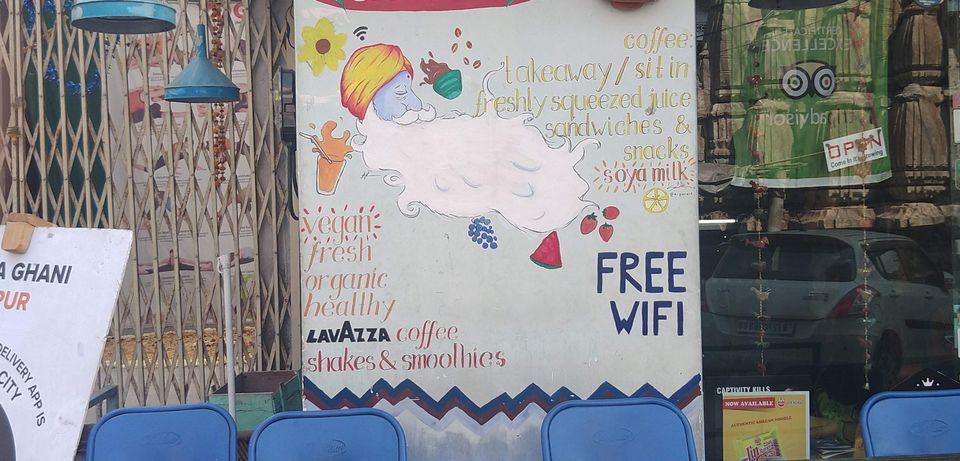 Everything good passes fast and comes to an end. This trip of me and my loved had also to come to and end. We booked our buses from the same operator Shri Rishabh. They have an office at the petrol pump where we were dropped. We booked our seats well in advance and costed us around 1700-1800/- in total for 2 sleeper seats. The bus was again comfortable and cozy. I would recommend anyone going to Udaipur to book buses from this operator itself as they have new buses which are clean and cozy.
For note for other travellers- most of the places in Udaipur are near to each other and can be travelled on foot so avoid getting into auto rickshaws for them. You can ask locals or even Google maps for assistance. There is no point spending a lot of money on auto rickshaws. Cheers! Happy travelling.