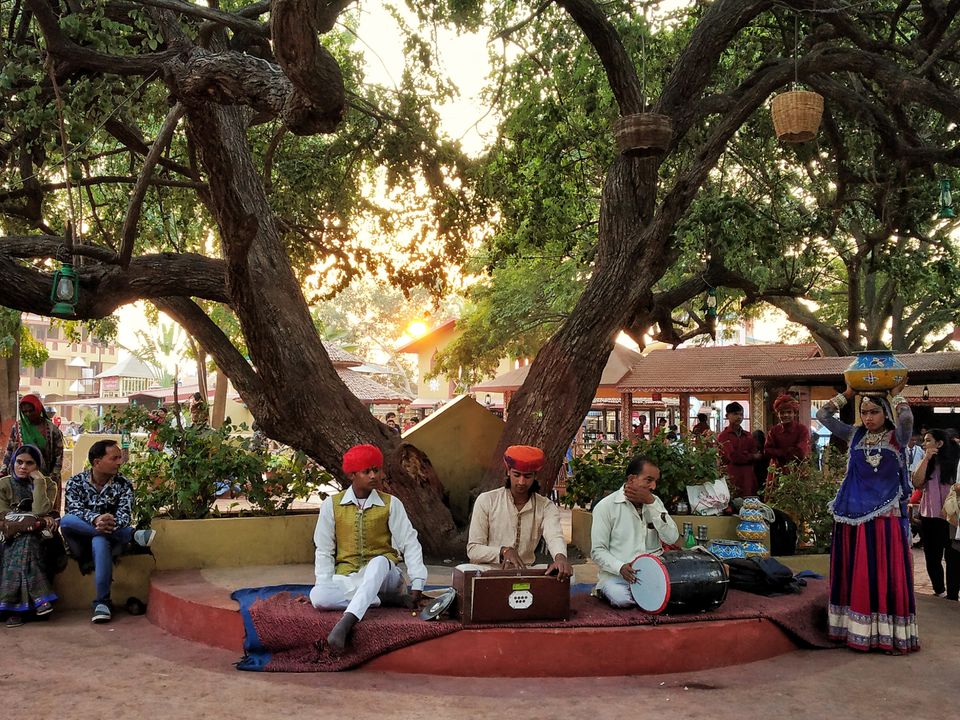 Pushkar is primarily a pilgrimage spot but it has got a lot more to offer.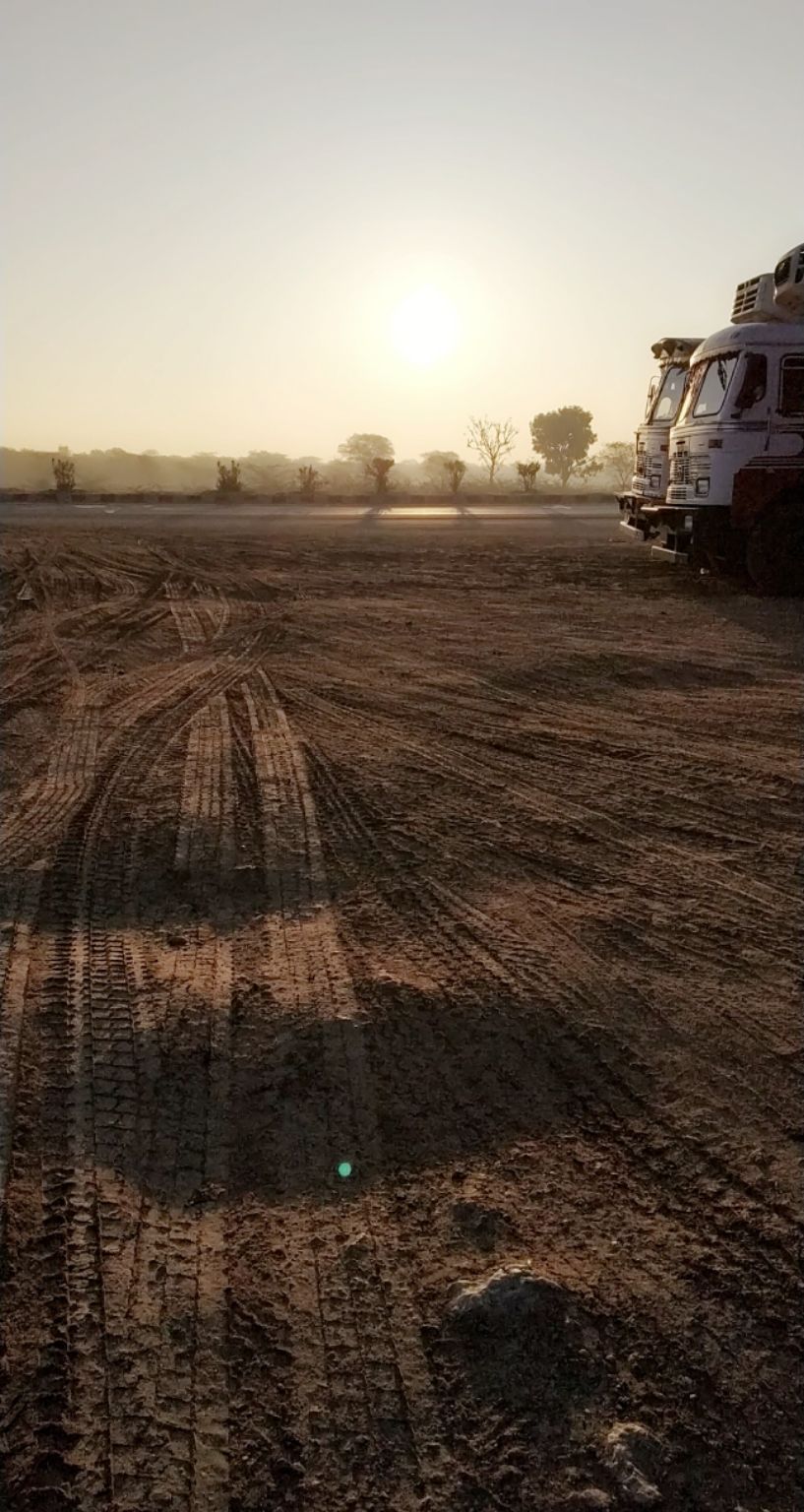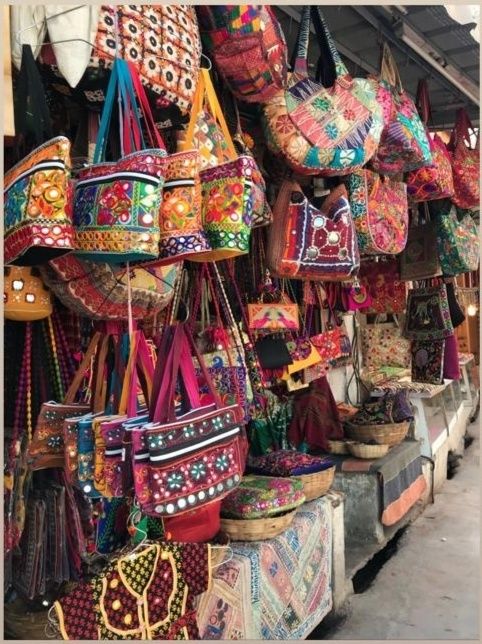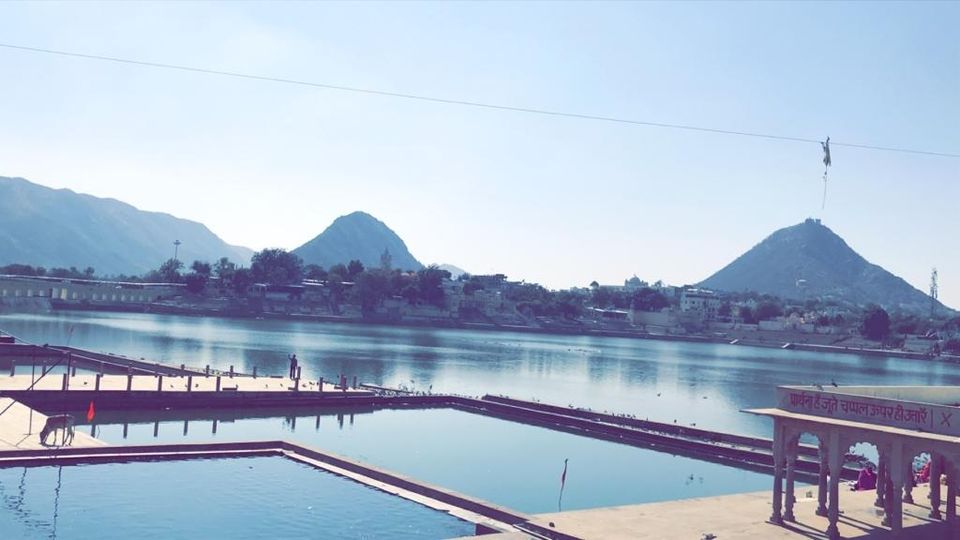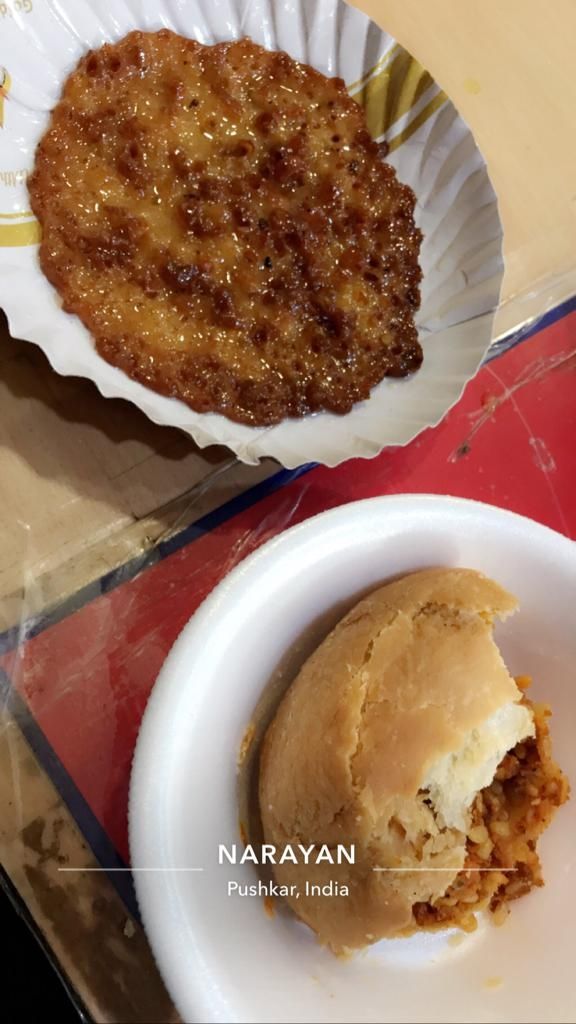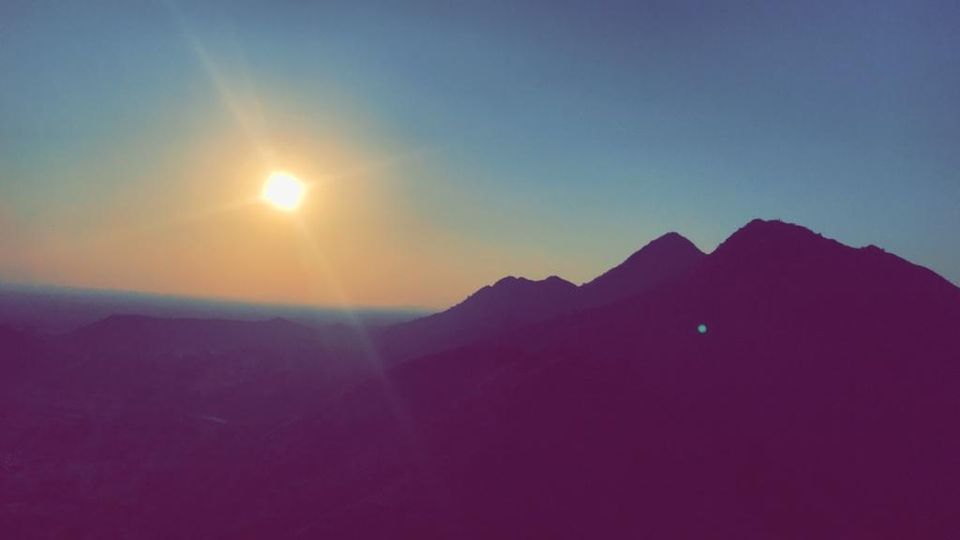 The next day, we started early as planned. We got to know from the locals that Savitri Temple is the best place to witness Early morning sunrise in Pushkar, so we headed there and it was worth losing sleep for :D
Then we had our breakfast again at the food stalls in the streets post which, we packed up and headed to Amjer. Ajmer is just 15km from Pushkar. In Ajmer we visited Dargah and also had the famous Laal Maas we had been craving for( because you can't find non vegetarian food in Pushkar ). Then we travelled back to Indore overnight.
The journey to Pushkar was full of experiences. We met a bunch of like minded travellers. Pushkar is a complete package. From the holy places to the streets to the food it has got to offer, and the beauty of the Aravalis, Pushkar is a must visit for hippies.
We started from Indore and took an overnight bus to Pushkar. It was a weekend trip. We reached Pushkar around 10 in the morning, after which we headed towards our Hostel. Pushkar has a lot of hostels for backpackers, we stayed in Zostel and the stay was amazing.
Pushkar has some famous temples such as Brahma temple , Varah temple , Savitri temple . We started our day exploring the ghats and the temples, the best part about Pushkar is that if at any point you're hungry, street food comes to the rescue.
Kachori, Falafel and Malpua are must have in Pushkar.
The streets of Pushkar are so vibrant and has a lot to offer. You can get hand painted clothes, to hand made bags, to accessories, to sheesha and whatnot in the street. The vendors are very friendly as well. We explore the streets and bought some souvenirs, post which we headed back to the Zostel.
At around 5 PM we along with a bunch of interesting hippies headed for the "Aloo Baba trek". We rented vehicles for and drove to Aloo baba. It may sound ludicrous but aloo baba is a 70 year-old man who has lived the last 45 years of his life solely eating potatoes. One thing that Aloo baba looked fairly keen on was "Chilam" he drew upon the pipe slowly while he talked to all of us. He is regularly visited by fans wanting to know the secrets of happiness, peace and a healthy long life. Afteer spending some time with Aloo baba we headed to the Ajaypal. The drive is one of the most scenic drives around Pushkar. In the initial part of the drive that is for about first 3 kms you will pass through forests, which will get replaced by sand dunes and valleys embraced with hills. A drive through these spell binding landscapes and some small villages will help you relax. then we trekked out way to the highest peak in Pushkar. The trek was an easy one, it took an hour to reach to the top. We spent some quality time with the Aravalis and headed back to the hostel.
After that we attended the Brahma Aarti and went for dinner at a Cafe(Cafe Nirvana) which was a bit disappointing. I wouldn't recommend eating in cafes(specially in Pushkar). Then we headed back to the hostel and had a bonfire at the rooftop. Spent almost 3-4 hours sharing travel stories with a bunch of interesting travellers.