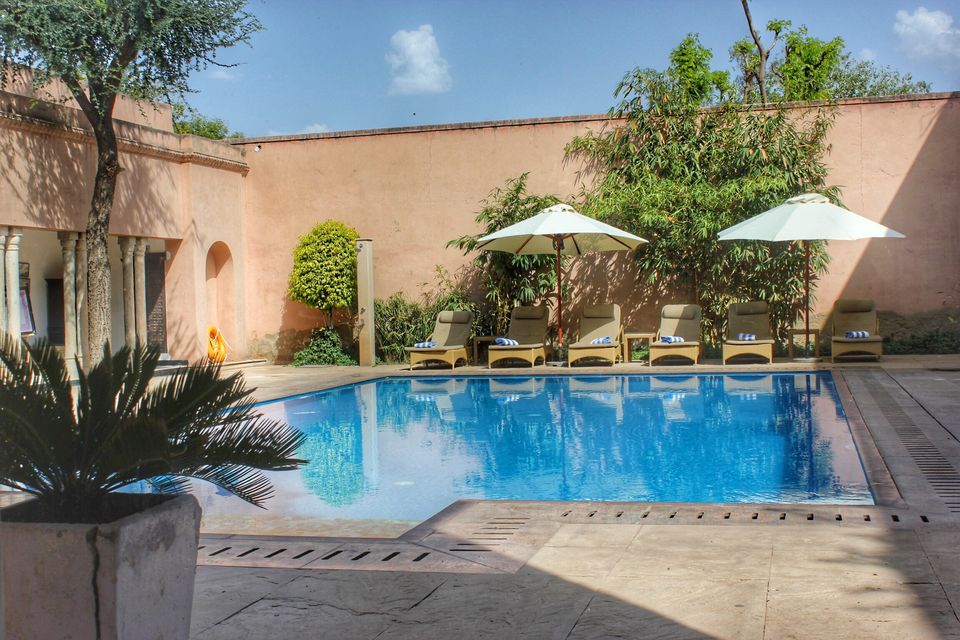 Natively, I am from a small town Jhunjhunu (Shekhawati region) in Rajasthan. The best thing about Jhunjhunu is its education ration. I bet most of the Army men and officers in civil services are from Jhunjhunu only. Isn't it so amazing??

As it is very far from city and metro cities, we lack in growth of city. No mall no theaters no brand. But my region got many beautiful ancient art from past. I can also say that, the major ancient culture and art is carried by this region. We have beautiful havelis, mahals and ancient artifacts. To find out more about these beautiful place, me and my husband explored one beautiful hotel Vivaana.
Vivaana Hotel in Rajasthan, you might have noticed the way of welcoming their guests. "Padharo Mhaare Desh" was originally invented here only. Which mean you are more than welcome in our place. In Vivaana also, I was overwhelmed by the way of welcome. They showered flowers from top and playing Nagada, was a total different experience I felt.
Highly recommended for the food, hospitality, stay. It is a perfect getaway, just 159.9km from Jaipur.
Interesting Fact about Mandawa : Mandawa is a very well known shooting destination in Bollywood. Bollywood movies like Ae Dil Hai Mushkil and Bajrangi Bhaijaan were shot in Mandawa.
The Room
Rooms carry the vintage touch and every room is unique.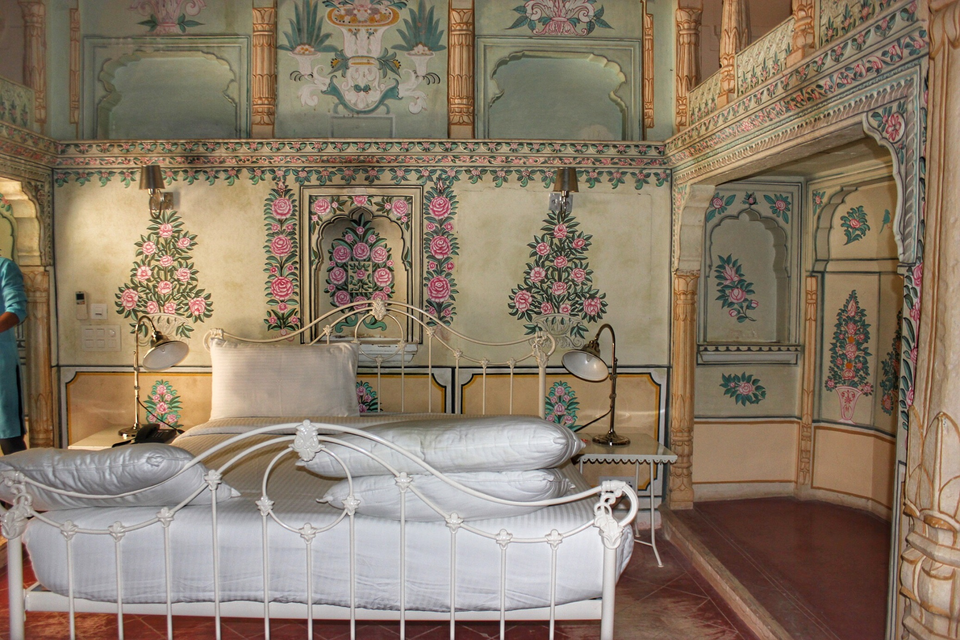 There are three kinds of rooms to choose from :
Deluxe
Luxury
Royal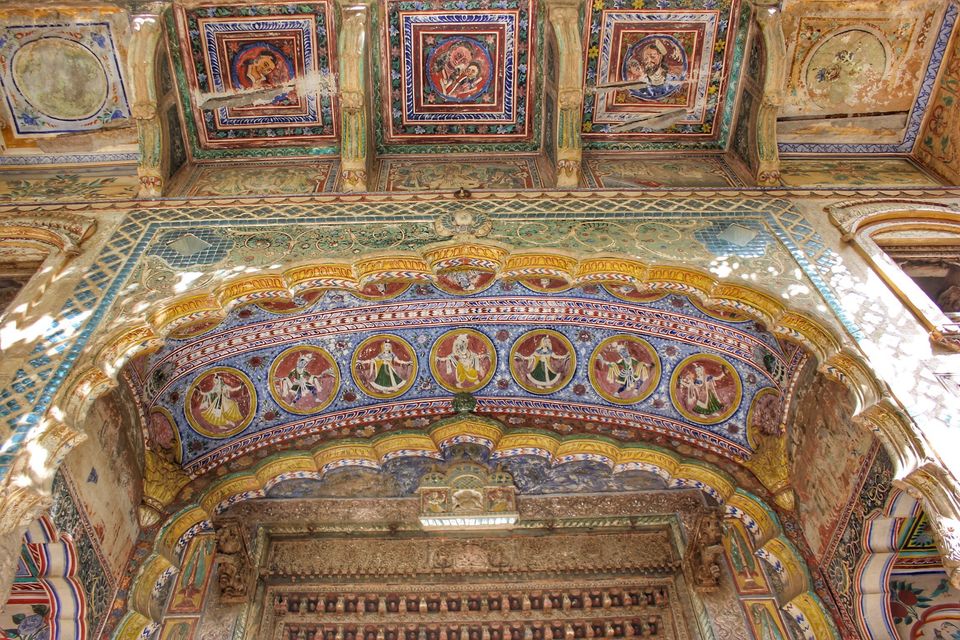 Fun Fact : We shared the same rooms, Ranbir Kapoor and Anushka Sharma shared in Ae Dil Hai Mushkil movie ! They stayed in Vivaana itself itinerary.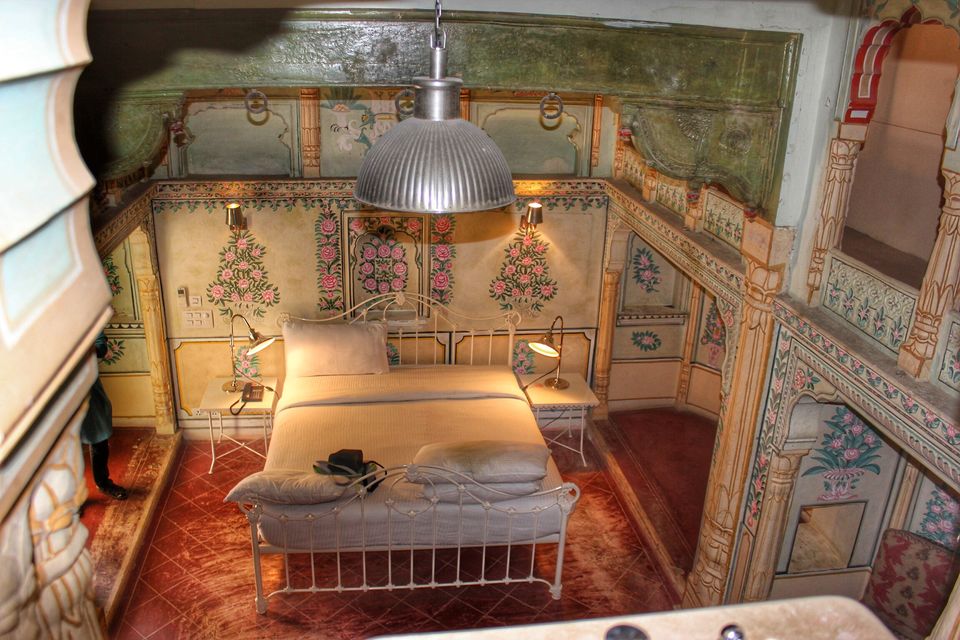 The spacious rooms are decorated throughout with frescoes. Having plenty of hot water and a great shower and towels spic and span, the huge Bathrooms are clean and neatly done with quality luxury amenities.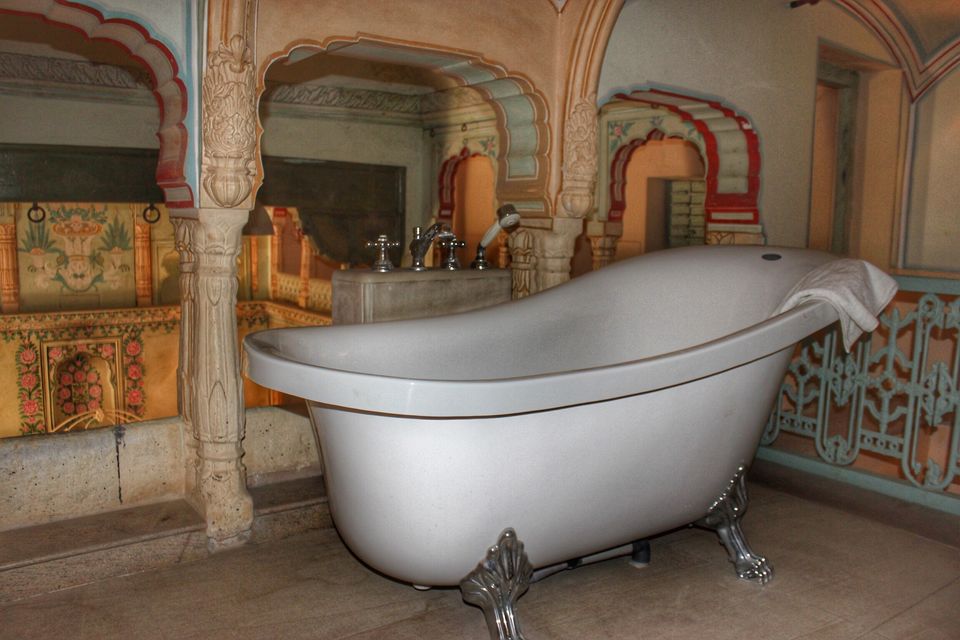 The restaurant serves delicacies of Indian, Chinese and European cuisine with great love.
Food I love white sauce pasta. And trust me it is very hard to find a good place in and nearby Jaipur to find a good pasta. So because of taste tooth, we decided to order pasta and pizza. And guess what? This pasta is the best one I ever had in Rajasthan.
Must try : White Sauce Pasta
Visiting Rajasthan for the first time, one must also checkout the fabulous Rajasthani food followed by mouth-watering desserts at Vivaana . Exclusive Vivaana Special Fries are also amazing.
Dinner in the evening is accompanied with the music.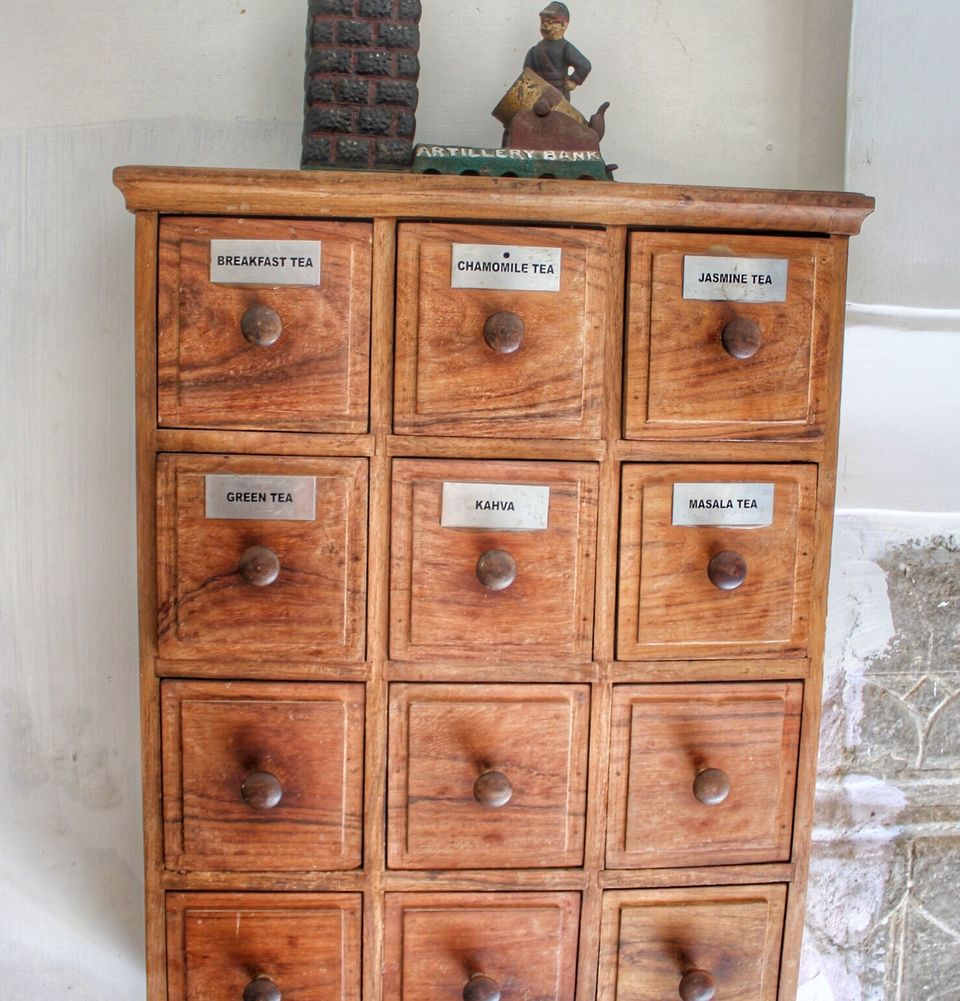 Bar at Vivaana offers a wide combinations mock-tails and beverages.
Activities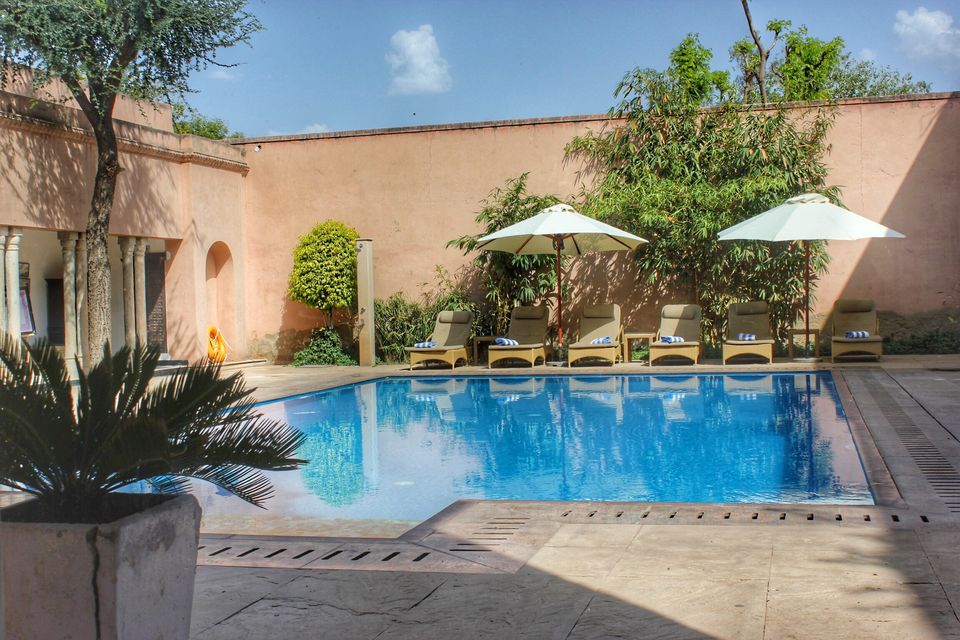 Vivaana is the perfect place for weekend gateway for whole family. They have fun rooms and activities for all age group. There is lots to do in the mansion itself like-
Cycling
Playing indoor & outdoor games
Swimming pool
Karaoke
Chilling in the bar
Spa
Puppet show
Camel ride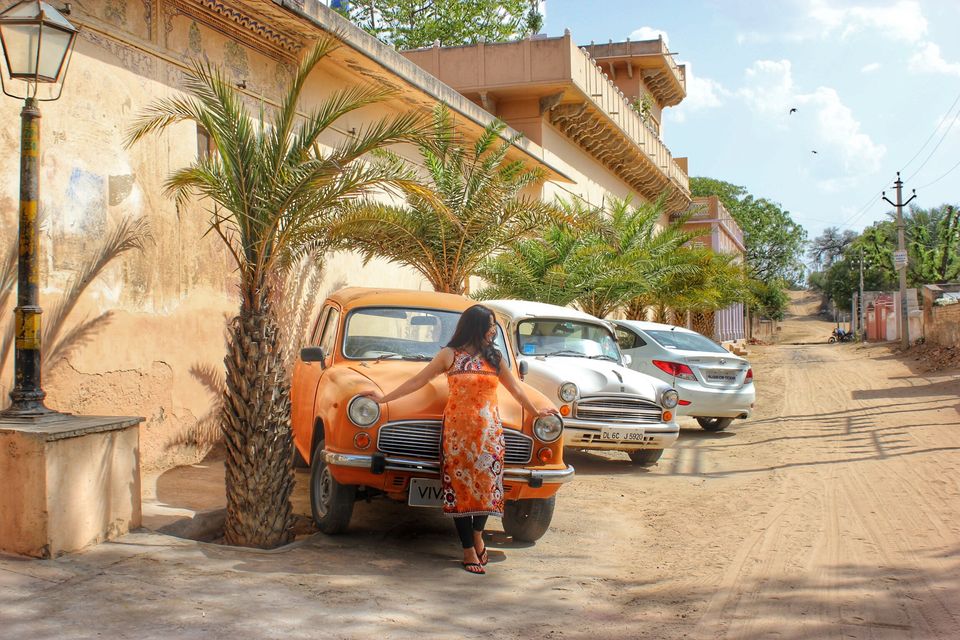 Go for a visit to nearby on bicycle provided free of cost by the Hotel. The Elephant House Spa offers great Ayurvedic massage and also Modern Massage to rejuvenate your body. There is an in-house museum and a lovely gallery explaining the history of the site and the restoration process.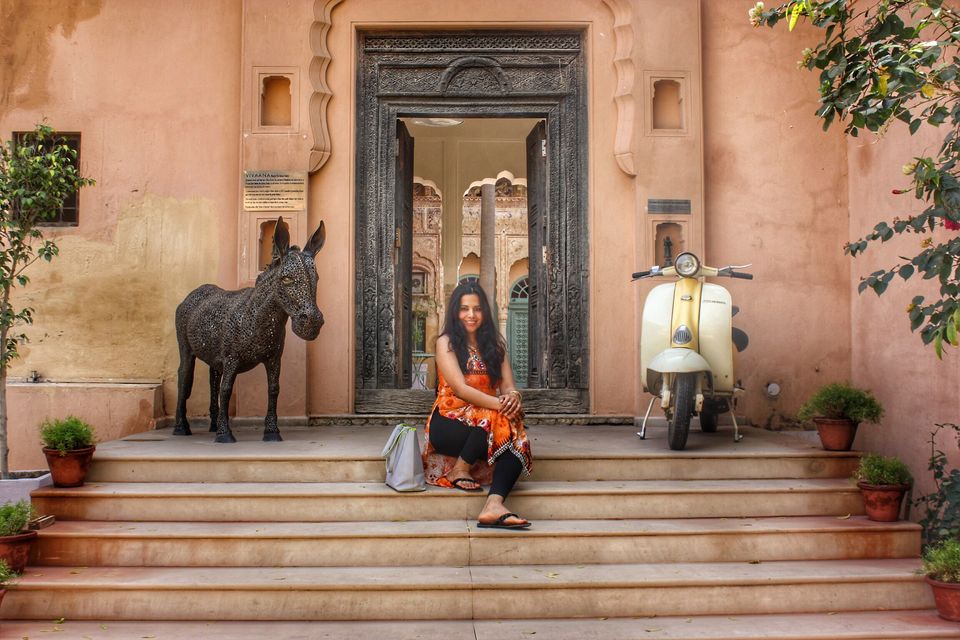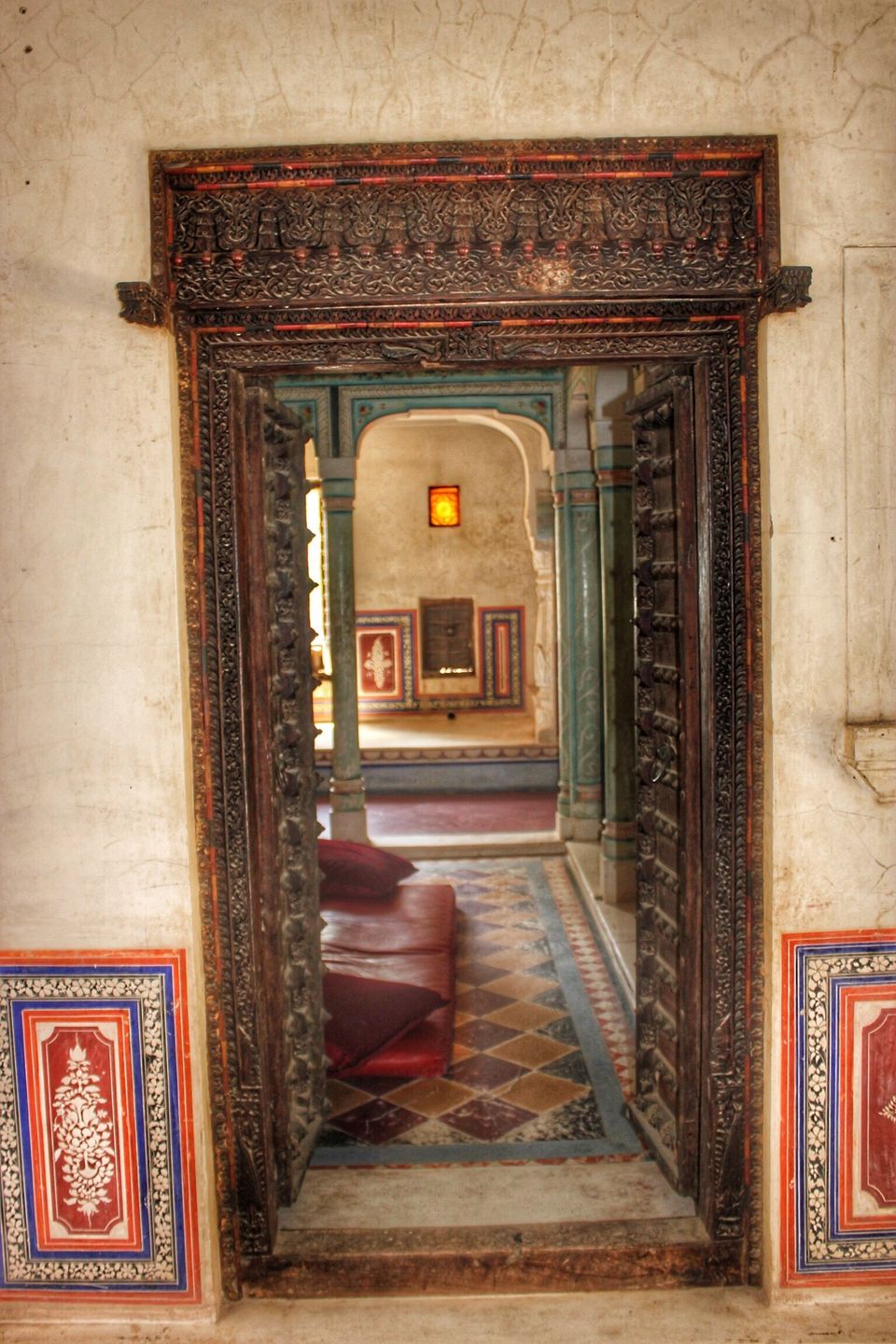 There are many Ancient Havelis to explore in the area nearby like Mandawa fort, the Dundlod fort, the Kanoria haveli, etc.
More Information
Hotel : Vivaana Culture Hotel
Location : Vivaana Culture Hotel, Village Churi, Ajitgarh, Mandawa, Rajasthan
Google Maps : Vivaana Culture Hotel
Phone : +91 – 9811276231
Website : http://www.vivaana.com
Accommodation : 5 Star
Price Range : $ 85 to $150 (per night)
How to get here : By car (159.9 km from Jaipur)
Best time to visit : I would recommend winters
Read more on Travel, Fashion and Lifestyle at my blog - The Indian Salad. I also share pictures and other interesting stuffs on Instagram, Twitter, Pinterest, Google+ and Tumblr.