During 18th to early 20th centuries, rich Marwari merchants constructed these grand havelis in the semi-arid region of Shekhawati located in North Rajasthan.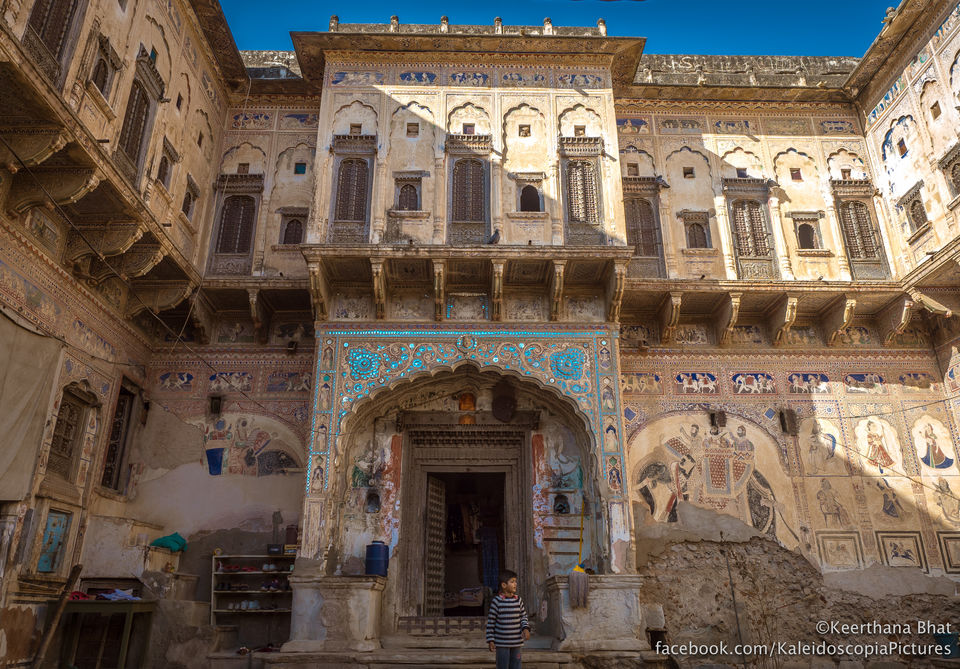 Steeped in wealth and affluence, these merchants competed to outdo each other in building the havelies. The more the grandeur of the building more the prestige of the family. Thus, the dusty little towns and villages of Mandawa, Churu and Jhunjhunu ended up have largest concentration of frescos in the world, rightly earning the tag of "open art gallery of Rajasthan".
The frescos ranged from scenes of daily Indian life and mythology to even european inspired ones like steam engines, carriages, gramophones etc.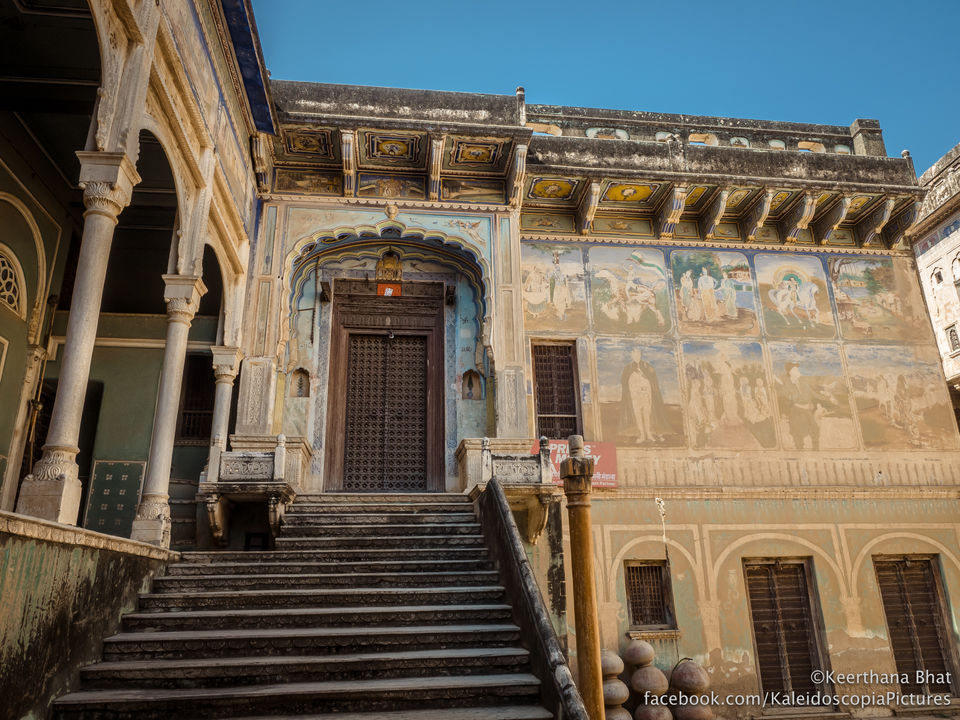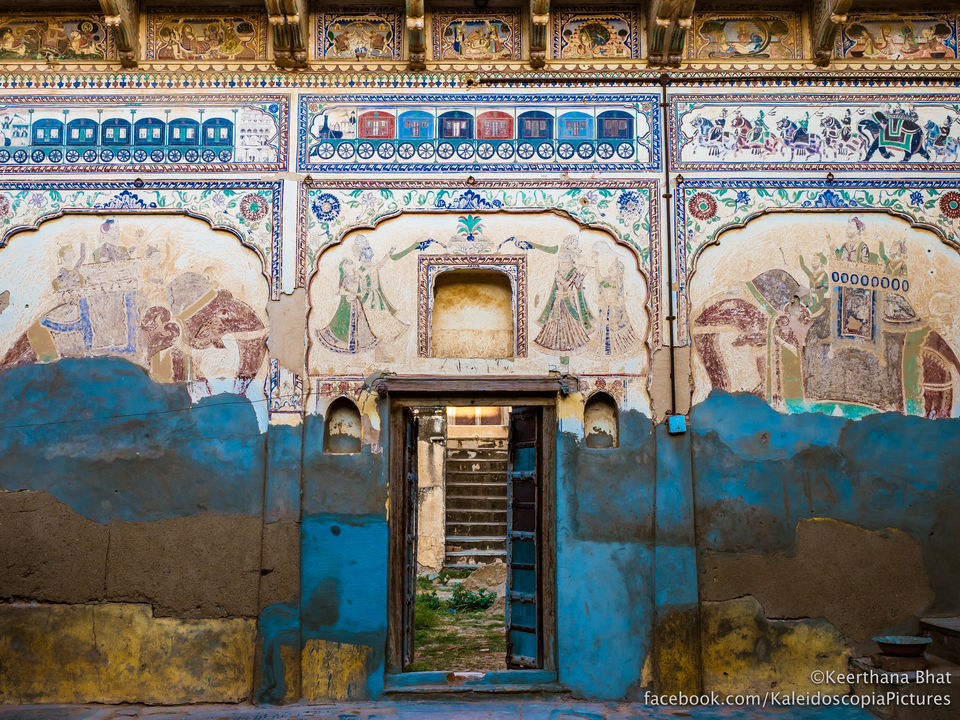 Its interesting to note that some of India's richest Industrialist families like Mittals and Birlas have their roots in Shekhawati.
However, today most of them lie in a state of abject ruin; with the descendants having migrated either abroad or to metro cities like Calcutta and having either the money nor the inclination to maintain them.
These havelies are now looked after by the Chowkidaar's families. They either live in the house or nearby. If the house is shut, one has to rouse the key holder and pay around 100-200 Rs to open the doors.
Tourism has started to boom slowly, with the old havelis being renovated as guest houses.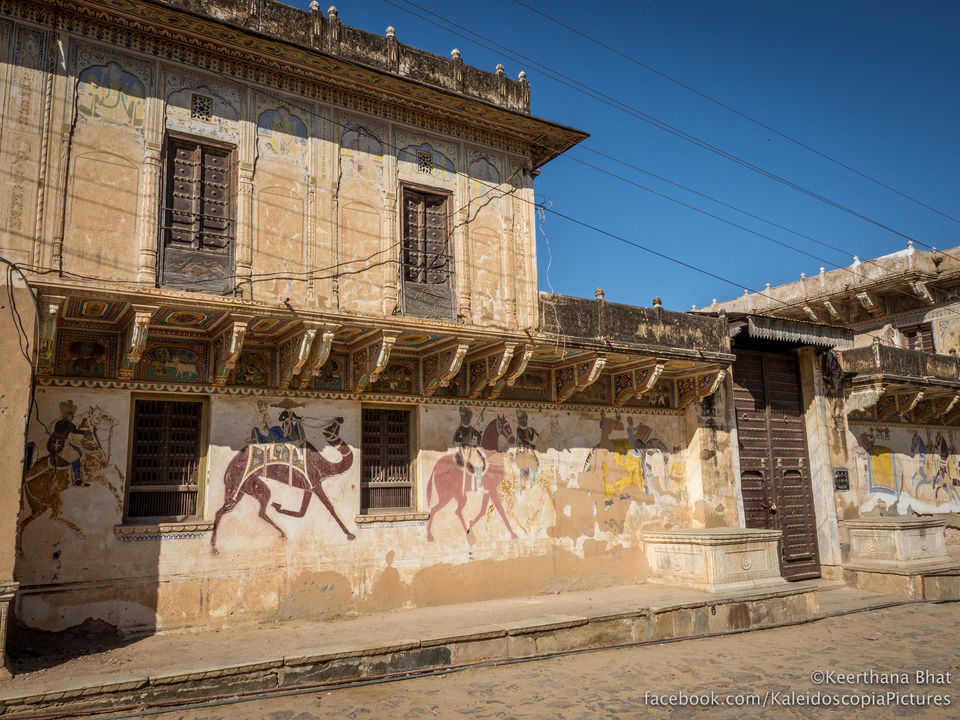 Bollywood also has also made a presence with big budget movies like Bajrangi Bhaijaan and P.K being shot here. Why construct a set when you have a live 19th century town ready to shoot! (Above is where the barber scene from the movie P.K was shot)
How to Reach :
Shekhawati region is well-connected by rail and road with major cities of North India. The nearest big cities are Delhi (250 Km Approx.) & Jaipur (150 Km Approx.)
The nearest railway station is at Jhunjhunu, which is connected with Delhi, Jaipur and Bikaner.
Where to Stay :
Most of the hotels are concentrated in the bustling town of Mandawa (as its the biggest town in the area). However, We choose to stay at the sprawling Mahansar Fort Heritage Hotel in the little visited village of Mahansar.