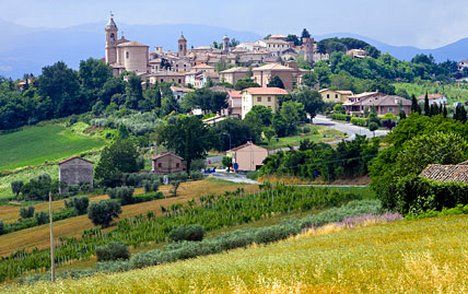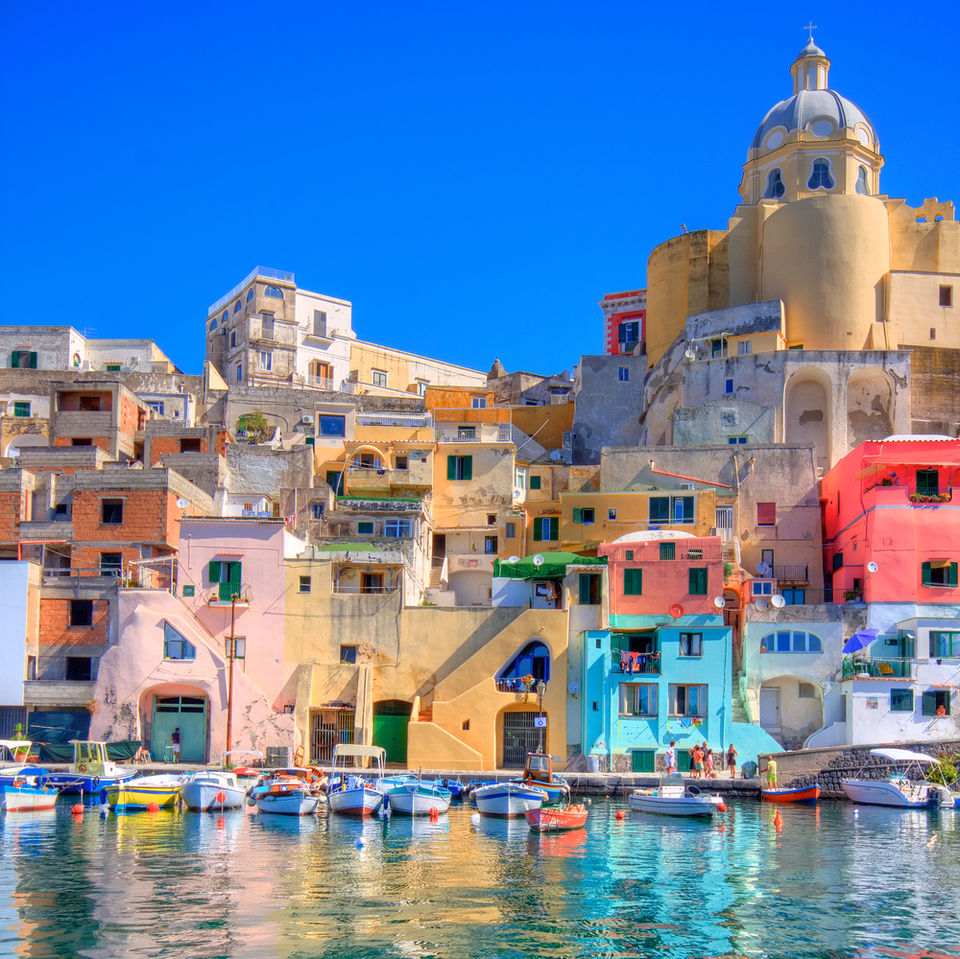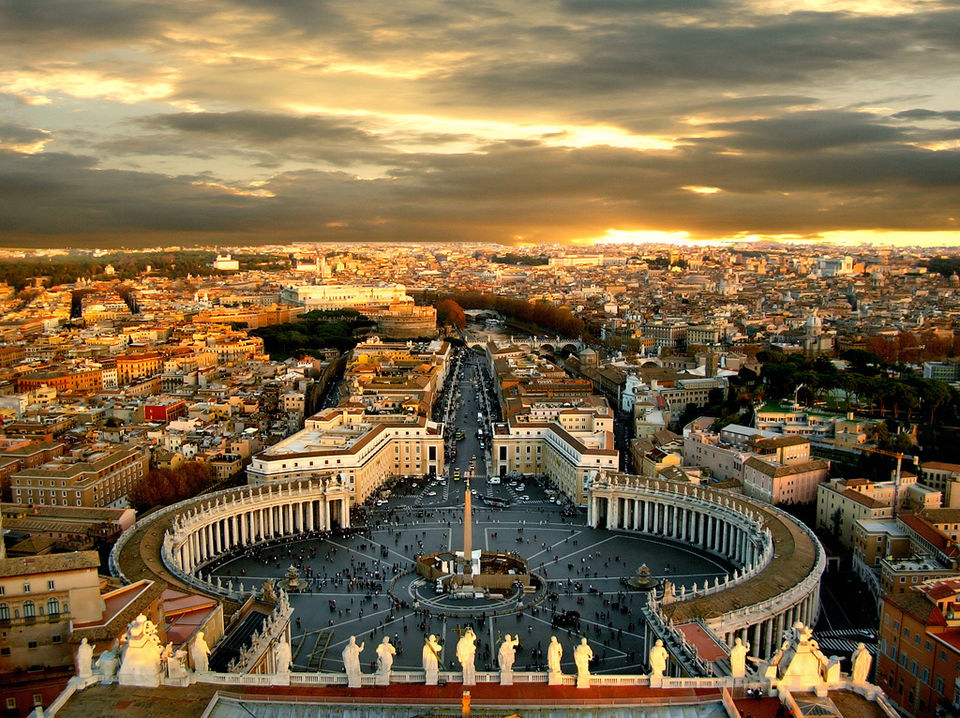 ~~What's that they call it, the Butterfly effect? An infinitesimal occurrence with incommensurate consequences? Well, I'm at the consequences end of one of those occurrences as I'm seated by Gate 9 at Colombo International Airport waiting to board a red-eye to Rome.

On a nothing day six years ago, my sister Ann leafed through the pages of the morning paper and chanced upon an advertisement for an Italian Education Fair. I don't know why she decided to visit the Fair (such activities fall short in her sands of coolness) but she came away after putting in an application to read Economics for a Masters Degree at the University of Marcerata. The admissions committee not only offered her a seat but a full scholarship that included room and spending money (again, I don't know why).

One evening eight months into her course I received a prefix +39 call from Ann informing me that she was looking forward to visiting India over Christmas, accompanied by her new boyfriend, Eugenio (also her classmate), described as geeky and a supporter of Inter. Over the holidays, the boy was introduced to the girl's family and with no one kicking up a fuss, their union was recognised, albeit initially to everybody's bemusement. Plenty has taken place in their lives over the following years and while I'm not certain of his love for India, there is no doubt about his love for my sister, for in October of last year (on her birthday) he asked Ann for her hand in marriage and she accepted. A wedding date was set for the 31st of May of this year at his home town of Ascoli Piceno in the Marche region of Italy.
Wedding preparations began in earnest at the turn of the year and the first five months have seen a monumental effort by Ann in facilitating the movement of 60 of her family and friends from India and around the world to Ascoli Piceno for the wedding.

Earlier today, the 28th of May, 19 of us from Bangalore boarded Srilankan Airlines flight UL172 to Rome via Colombo. In transit between flights I look around to see Jacob (a friend of Ann's) wandering around with a beer in his hand. My brother John is at a cafe munching on a sandwich and my cousin Nicky is desperately looking for a Burger King. Mahesh Iyer (he knew my dad before I did) points out that Mumbai didn't deserve a place in the IPL playoffs after their defeat to Chennai and the rest of my family is seated around chatting, passing time.

We land at Rome tomorrow 7.40 am local and meet with other family and friends already in Rome and arriving from elsewhere. A bus then takes us to San Benedetto del Tronto, a seaside town on the Adriatic coast 4 hours away from Rome and 30 minutes from Ascoli Piceno. SBT is where Ann's friends and our family will be staying in the days leading up to the wedding.

This is my first visit to Italy. I'm going to be spending time with the folks until the 7th of June following which I'm on my own until the 17th. I have no plan on how I'm going to spend my solo time but I'm looking forward to dabbling in some dolce vita. The unknown excites me.

I would have never imagined I'd travel to Italy with this very incongruous lot but here I am, all because of an advert my sister chanced upon. What's that they call it, the Butterfly effect?
3rd June 2014 I've been five days in Italy as I type this on a train north to Bologna from Ancona. On my right I'm presented with uninterrupted views of the Adriatic Sea, with the tracks laid behind miles and miles of sandy beach. On my left, little towns dot the swelling hills of the Italian countryside, competing for my attention. Five days isn't long but I'm taking the liberty to qualify myself to comment on the one thing that's especially distinct about Italy- its aptitude for style. Style in its automobiles, architecture, social etiquette and language but most noticeably, in its people. This nation sets the standard in dressing well and I swear by David's marble genitals, it comes as naturally to them as breathing does to you. The Italians have the ability to marry colour, fit and ensemble like no one else can, made easier by the population being in incredible shape. For most of the world the three basic needs are food, shelter and clothing. Well, here in Italy it is being stylish, eating big Italian meals and being more stylish than they were yesterday- everything else is secondary. I previously thought the Singaporeans were the most conscious of how they are turned out, but they have nothing on the Italians. And while I'm at it, might I point out how many ridiculously good looking women there are wandering around. Even after your subjective adjustments for my perceived exaggeration, there is much truth in what I report. In India, stunners are few and far between, maybe one in one hundred. In Italy I'd put it at two in three. This calls for an exercise in upward recalibration of double take standards; sadly even the pretty one's cannot be afforded more than a passing glance lest you miss a goddess or four in the process. Unlike in India where a beautiful woman is not likely to belong in a lower socio-economic category and not likely to be employed in certain jobs, beautiful women in Italy permeate all sections of society and transcend all manners of employment. For example, a few days ago I was at the bus stop at Ascoli to receive relatives who were to arrive from Rome. The bus pulled up, the door swung open and the most breathtakingly beautiful blond woman stepped out, of course dressed ready for a night out. I assumed her to be a passenger but imagine my surprise when she glibly walked over to the hold, heaved open the doors, helped the passengers who alighted retrieve their bags, closed the hold and got back onto the bus. She was the Italian equivalent of Manju the cleaner. Musing over the testosterone riot she would kick up if she walked into Monkey Bar on a Friday night, I considered putting her in my bag and bringing her home. In two weeks of being in Bangalore she would be an anointed A grade socialite, sipping bubbly alongside a honcho's jobless wife at an Art Gallery. Here in Italy she's invisible just like how Manju is invisible in India. With that being said, my little sister is married and without the obvious bias, I can say without hesitation that this has been the best wedding I have ever been too. 40 of us on the bus from Rome reached SBT late afternoon on the 29th, the 4 hour drive from coast to coast on the motorway passing picturesque towns and snow capped mountains. Accommodation arrangements were made at two locations – friends at a chic hotel on the broad walk by the beach and family in a villa 15 minutes away in the country with superior vistas of the rolling landscape and the gleaming Adriatic in the distance. 10th Grade Geography was the last time the Adriatic Sea was of any importance to me, when we were instructed to name and shade it in blue on an outlined map of the world and now here it was. Surreal. The same evening was the 'meet the families' dinner at the hotel. At 7.30 pm Eugenio's (Jai's) dad, mum and sister (accompanied by her boyfriend) arrived at the villa and were formally introduced to our large contingent. Dinner was an informal sit down affair (with nothing informal about the four course meal) during which Jai's dad gave us a touching welcome speech and lots of wine was consumed. The after party that followed (for those under 36) was at one of the rooms at the hotel that only stopped when a resident of the town slammed it shut by threatening to call the police. The rowdy bunch moved the party to one of the nightclubs on the beach and I can only imagine what went down because by then I was well spent and shut down for the night. * The next morning I was probably the only person (under 36) who woke up without a hangover. Jai hired a minivan for use during the day – Nicky did a perfect job as the designated driver, switching effortlessly from being accustomed to driving on what's left of the road to driving on the right. In the afternoon he, Ann, Mark (a close friend of Ann's and the wedding photographer) a few other friends and I drove to Ascoli Piceno so that Mark could do a recce of the church layout. What a beautifully perfect little town Ascoli Piceno is. Situated in a valley with mist covered hills surrounding it, the old town predates the origin of Rome by 600 years. We arrived in a light rain that brought the temperature down to near single digits and walked to the historic town centre after parking just outside of it. Characteristic of ancient Roman towns, the duomo (cathedral) dominates a cobblestoned piazza (town square) at one of its ends. A Brown marble building in typical pre renaissance architecture – now the town hall (formerly the bishop's residence) that houses a museum - flanks an adjacent side. More modern buildings that house restaurants, cafes and galleries complete the square and an elaborate fountain takes the centre. As the historic areas are closed to traffic, the sounds you hear are the tock – tock of heels on cobblestone and the bitonal peel of the church bells that lend an aural dollop of charm. I recollect reading that the beauty of this town takes even blasé Italian tourists by surprise; it really is difficult to remain unmoved by the mystical energy of this place. Just when I thought my day couldn't get any better, there was the ancient cathedral. It was supplementary that the organist was playing "Ave Maria" as we entered through the giant wooden doors, but even without the sensory assistance of the pipe organ the interiors would have stunned any first time visitor into jaw dropping awe. The spectacular cathedral of Saint Emidious, the patron saint of earthquakes, was built in the fourteen hundreds. The outsides, including the detailed facade and bell tower are built from marble. Inside, two rows of three, arched, columns divide the main body of the church into three vertical and four horizontal sections, the central vertical section leading up to the alter through a wide staircase. The walls and columns support three brilliantly frescoed semi spherical ceilings over each of the vertical sections. Four stained glass panes on either side of the structure, each as high as a door, diffuse sunlight into the church from just below the roof. The walls, columns and floor are paved with intricately patterned polished marble tiles and the interiors are lit artificially through ornate chandeliers hanging midway from the ceiling. Sculptures and inscribed plaques adorn the walls at intervals. Is this where my sister was getting married? In this space created by the Masters of the Arts? Humbled, I sat on a wooden pew and bowed my head in gratitude. Recce done, we stopped for the quintessentially Italian custom of aperitivo (pre dinner drinks with munches) at a cafe in the piazza. Before rushing back to SBT to return the rental we called in at Jai's to collect the dinner spread Paula (his mum) had so graciously made for the folks at the villa. What a lovely lady. And how can you not love a man who has a Pink Floyd wall in his living room? That's Giorgio (the dad) for you. Back at the villa I met with family, many of whom I hadn't seen in more than a year and went to bed early. The next day was the big one and it's just as well I write about it some other time because the public address speakers announce that we are pulling into Bologna Central. Earlier this morning I took the 7.10 Regional (slower train, no reserved seating and cheaper) to Ancona from SBT to connect to the 8.25 am Regional for Bologna. The current time is 11.42 am, which gives me about 40 minutes before departure to my final destination of the day, the Allepy of the West- Venetia.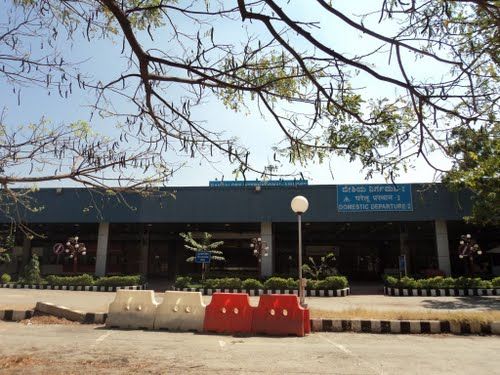 4th June, 2014 Ann and Eugenio were married on the 31st of May in a ceremony so beautiful and perfect that every wedding planner should study. That Saturday I woke early to find most of my family at breakfast and a few already suited up. Ann summoned my brother and me to dispense last minute instructions and before long I too was in my bespoke Raymonds suit, custom made white satin shirt and Gucci neck tie, thank you very much. Shoes from Jabong.com- Rs 1250, Jockey inners and Reebok sock (both black) if you must know everything. Tie apart, ditto for John. At 8.45 am the family congregated in the living room and waited for the bride to be led downstairs. So beautiful in her simplicity, Ann wore a typical cream and gold Kerala sari paired with a brocaded blouse, accessorised with tasteful jewellery and minimal make- up. A few emotional minutes followed when my sister sought the blessings of the elders in a tear welling traditional exchange and my aunt led a solemn prayer. Soon we were on our way by coach to the hotel by the beach, to collect the remaining family and friends, enroute to the Cathedral of Saint Emidious at Ascoli Piceno. Just as the bus neared Ascoli we had the Fiat Bug Interception incident. Ann's favourite car is the vintage Fiat Bug, a whimp of an automobile with less horsepower than I can explain but I guess what some people would consider cute. As our sombre, grey, 60 seater bus entered the town limits, it was intercepted by a decorated, bright yellow, Bug and made to pull over, almost in an anecdotal Ant-Elephantesque manner. Out pops a young man from the car- in shades and a suit that can only be made in Italy- who walks into the bus, announcing for the bride to step out with him. "Do you know this guy?" I asked my sister who by now is delirious. "Of course I do, that's Paolo, Jai's best friend!" she squeals in response. Paolo escorted Ann from the bus to the Bug and drove away with her while the rest of us resumed our drive to the cathedral. Jai had planned this surprise dramatic interception so that his fiancé could be driven to their wedding in her favourite car. Every woman on the bus sighed and watched in doe eyed, palm clasped envy at the romantic overture demonstrated before them. Every man on the bus rued in sulky silence at how it was that these Italian men and their amorous tendencies set unrealistic expectations. We alighted just outside the historic centre and walked the short distance to the cathedral where Jai, his family and the remainder of the congregation were already present outside. Amidst applause, the bride in the bright yellow Bug arrived shortly after, much to the curiosity of the locals in the piazza who were witness to Ascoli Piceno's first Indo – Italian wedding in recorded history. My father would have been the only person deserving to walk my sister down the aisle but we couldn't be prouder brothers to lead her to the altar in his physical absence. Crisp Organ tones of Pachebels Canon in D filled the magnificent church, glowing in a warm yellow, as the three of us, arms interlocked, walked slowly past pews of beaming family and friends. I heard Ann remark, "I can't believe this is happening, this is unreal". Damn right this was unreal. Jai wore a resplendent deep navy-blue tuxedo and bow tie and stood waiting at the end of the aisle by the bottom of the stairs leading to the altar. As we approached, Ann remarked again with the happiest face on earth, "Oh my, how handsome he looks". My brother and I shook hands with Jai who then led my sister up to their seats facing the central alter piece and the two waiting Padre's. As witnesses, John and I sat on the couple's left and Jai's sister, Agnese, and his cousin Sara's husband, Massimo, took seats on their right. Let me give you a location recap because my next question begs that I do. We were in a cathedral, in a piazza in the town of Ascoli Piceno (population 50,000) in the Marche region, on the central Adriatic coast of Italy. Surely a Malyalee couldn't have wandered to this corner of the planet? Oh but one did. One of the two Padres' celebrating the sacrament that morning was a Malyalee from Christ College, Bangalore. Go figure. For much of the stupendous 90 minute service I stared at the expansive frescoes on the ceiling or worried about my pants riding up the canyon. I paid attention when the rings were exchanged, clapped when the two were pronounced man and wife, sniggered silently when the mallu priest delivered his sermon in English, opened my mouth when communion was administered and listened with my mouth open when the professional tenor and violinist performed the interludes. Before I knew it, it was time to sign the witness register. Rain had set when the service completed so the congratulatory hugs and kisses were an indoor affair. When the rain let up just enough, Eugenio Stipa and Ann Joseph walked out of church into a cold May afternoon as husband and wife to showers of risotto and waving Indian and Italian flags. It was such a vivid moment and my marquee mental image when this wedding will be spoken or thought off again. There was an hour before the bus departed for Villa Corolla, the reception venue 45 mins away; some spent this on a toy train tour of Ascoli while the others took shelter from the rain and cold in the relative warmth of the bus. Villa Corolla is a stately manor in the countryside with sprawling manicured gardens that at one time was, perhaps, the country home of an aristocrat. Now the impressive property is rented commercially for receptions and other functions with a catering service included. The reception lasted from 2 to 8 pm and with so much to write about the decor, the food, the guests, the dancing and drinking, it's going to be a challenge to keep it short but here goes. First let's talk about the spirit (no pun intended) of an Italian wedding party. It's about wine, family, friends, food and wine until you can't deal with any of them anymore. Oh yes, I forgot to mention wine. The first round was the appetisers round and woe to those of them that had not been fore warned about marauding it with reckless abandon because there were four more rounds to follow. This was a buffet featuring antipasti (Italian for starters, like bruschetta and grilled vegetables), cheeses (its Italy silly, there's hundreds of cheeses), cold cuts (a small farm would've been sacrificed) and I don't know what else because I stopped counting after the 20th option. Champagne and Prosecco were paired with this instalment. I drank fresh kiwi juice. Round two onwards was the sit down affair. An impeccably dressed waiter led me to my allotted table for 8; table No. 1- appointed with white linen, an Indian made pink runner, a flower arrangement, and the menu booklet. Each place was set with white and red wine glasses, a drinking water glass, two plates and more than necessary forks and knives that were changed after every course. Bottles of Red wine were in abundance around the table while the White wine sat in a chill bucket. Sparkling water was served from glass bottles. My table mates were my brother, Anishka -my sister in law, my two nephews- Emile and Marek, Tinku and Supreeta- two very dear friends who made the trip to Italy from the U.K. for the wedding, their son Vihaan, my cousin Alex and his wife Vinitha who live in Kerala State's western most district, DoBuy. The sit down lunch started with the bride and groom arriving to the thunderous beats of Bhangra-Pop and some frenzied Indian style dancing as the Italians watched in wonder, a few brave one's even joining in. Ann had changed out of her Sari into a North Indian costume and Jai added a Mysore Petta to his head. The first course was vegetarian, looked very difficult to make, tasted sublime but I just cannot remember what it was. Something cabbage I think. The second course was meat but the vegetarians were served a mushroom and cheese bake that was quite frankly, uninspiring. From this point on my senses unfortunately ceased to accommodate anything gastronomic, whether taste, smell or sight related, until it was dessert time. My advice to you wine wannabe's; allow the waiter to fill your wine glass. God forbid you take white with the rack of lamb. Between each of the courses, guests mingled amongst other tables or strolled outside to the gardens to smoke or bum around. I had my eye's set on a hottie who I expertly noticed was attending the reception by herself. She was seated at table No. 2 and I made a mental note to approach her at some opportune moment in the afternoon. I also remarked to myself on how appropriate it would be to partake in some herbal therapy considering the fine setting. Surely among the 150 guests there had to be one smoker at the very least. I asked Jai to point me in the right direction and he pointed me in the direction of Paolo the kidnapper. I walked up to Paolo and asked him to help a brother out with some Mary Jane but he denied having any knowledge of what it was that I was talking about. So that was that, I wasn't getting high that evening. Hottie from table No. 2 had to be the afternoon's featured entertainment. Not long after, I saw Jai on a cigarette break talking with hottie from table No. 2. "It's freezing today huh" I thoughtlessly commented to Jai as I rudely interrupted him mid sentence, making two into three. Before I knew it, I found myself extending my hand and introducing myself to hottie from table No. 2. "Hi, I'm Kurian". Jai left, it was just me and her. Thanks buddy. "I'm Unna" she said in a thick sexy Italian accent (she meant Anna), extending her hand as I noted the unsmiling face and the absence of a greeting. Anna was slim, tall and white, but not pale. Clearly she'd spent some time at the beach, evidenced by the tan lines from her bikini strap, emerging from under her off-shoulder, thigh high, light brown dress. Her straight black hair fell to her shoulders and her face held a striking resemblance to Rene Zellweger, only prettier. I'll skip the detailed anatomical description; email me if you'd like to know more. "Are you a friend of Jai's?" "I'm a classmate of his from University" she said, still unsmiling. "Where are you from?" I asked. Surely she'd ask me where I was from in return, if she had a pulse. "Blah blah". I can't remember what she said but my question did not provoke the desired result. She asked nothing in return. It was time for emergency measures, this zombie needed resuscitation. "I'm the bride's brother" I said suavely, nonchalantly. Regret set in a second later. Fuck. After all those women I've randomly approached and had conversations with, all I could say was that? Fuck. "Oh" she said as she sought solace in her (and most of humankinds) Lord and Saviour- the Smartphone. It was time to eject with whatever dignity I had remaining. "It was nice meeting you, have a pleasant evening" "You too" she said, looking up from her Smartphone. If only women would spend less time on their Smartphone's they'd have so much more love in their lives. Whatever. Fortunately I've dealt with more vicious blows of rejection. I laughed this one off and went right back to indulging in aimless banter with the folks who were by now quite uninhibited following a few hours of wine therapy. The rolling out of the wedding cake cart signalled the end of table service. With the wedding guests gathered around, the bride and groom cut and fed each other pieces of cake (it was three tiers, creamy and delectable), shared a kiss and a sip of bubbly. Dessert was served at the buffet counter and there weren't 6, or 9, or 11 but 17, yes 17, different desserts. Oh wait, and of course dessert is paired with dessert wine. A few tables were cleared to make space for the dance floor and an open bar offering every conceivable liquor (Old Monk included) ensued. I'm an annual drinker, the annual occasion being my birthday, but I must confess I was suckered into slamming a shot of Absinth with Gauri, Ann's friend. Four days later and I still feel the burn in my throat. To beats of Bollywood Disco and Mainstream Commercial, Kollywood crass and Pop-Rock we killed it until 8 pm when we were politely asked to leave the premises. Well, I must also confess 'we' excluded me; I showed any sign of movement only when the DJ played 'Tub Thumping', preferring otherwise to loiter on the fringes. We were back at the villa in SBT a little after 9 pm. After the long day, a good night's sleep was the last thing on my mind- the next day was Tinku's birthday and I had plans to bring it in with him. I'm not a fan of the 'bringing the birthday in' phenomenon, as if it's a stubborn donkey that needs to be forced through the door, but we were in Italy, in a party town, Ann was just married and there were wonderful people around, but most importantly, it was Tinku, my god of all things fun. My mum was busying herself collecting things scattered around the room and began to pack. We had to check out of the villa the next morning and shift to the hotel by the beach so I too got around to packing before I left for the night out. "My duty is done, the daughter is married now", she remarked as she folded her sari. I grunted a response. "You should get married again soon", she continued. "And then I'll be finally done". "I'm going to the nightclub tonight; maybe I'll find myself a nice Italian girl", I said. "Make sure she has a long Roman nose, they're fantastic". She'd been going on about Roman noses from the day we landed. "Sure Mother, that's the most important quality I'm seeking in a partner". She pretended as though I didn't say the last sentence and went about packing. I showered, scented up and called a taxi to take me to the hotel by the beach where Tinku was waiting. Supreeta kindly consented to babysitting Vihaan and sanctioned us old dogs the night out. Both of us walked to 'Jonathan' (the rowdy nightclub) from the hotel, passing midnight in the Adriatic sea breeze. "Happy Birthday Tinks". My first words of June 1st 2014. "Thanks Macha". "You're now closer to 40 than you are to 30". "Go fuck yourself". "I knew you'd be happy I pointed that out". At 36 he's a loving husband, a doting father, a consultant psychiatrist with the NHS, owns his own house in Manchester and drives a BMW. But when he parties, he's 18 all over again. He Smashes. Ann, Jai and their friends were already at Jonathan when we arrived and the establishment seemed moderately full. I didn't see Anna. As if a human dam had burst, within three quarters of an hour of arriving the place was packed to the gills with party goers and heaving. It was a meat market. First Ann, then a few friends, then Jai and then the remaining friends left in instalments over the course of the night until it was just Tinks and I remaining. We partied until 4 am when we finally left ourselves and returned to the hotel. A mouthful of Italian expletives were sent our way from the manager who was in such a fine temper, perhaps because of the numerous times he was woken to let the partying guests in. Well Senor, this is a beach hotel, not a seminary hostel, so we will leave and return as we please. If you don't want to be disturbed from your snory sleep then maybe you should consider issuing your guests access cards to your fancy sliding glass doors. Jackass. * The Italians live La Dolce Vita, The Sweet Life, literally, at breakfast. It's a daily morning consumption of croissants and doughnuts that are chocolate topped, cream laced, sugar sprinkled or jam infused. The cornflakes on offer are either honey coated or Chocó and at least two fruit juices, three preserves and four flavours of yogurt are presented. The canned or fresh fruits are sweet, Nutella is mandatory and a pie or cake always features as dessert. It's a carbohydrate catastrophe, a diabetes disaster and my Achilles heel; I've put on more weight in a week of being in Italy than I lost during the whole of last year. Thank goodness I have a return ticket to India. It was vamoose morning after breakfast. Apart from Jai and Ann, my mum and I, John and his family and Tinku and his, the rest of our family at the villa and all of the couple's friends at the beach hotel left SBT for their homes or their continued vacations. We too shifted out from the villa to the hotel, my mum and I sharing a room and John, Anishka and the kids sharing another. The weather had done a 180 from the previous day and we were accorded sunshine and cloudless skies. A day late Mr. Weathergod but thanks anyway. As you can imagine, it was lazy days in slowdown city after the crowds departed and the dust settled. Beach time baby! We took a long, lazy lunch at a seaside restaurant and I'm smiling as I reminisce that afternoon. Amid conversation and drinks, we took turns playing with Vihaan and Emile on the beach. Marek was asleep in his pram, fresh salads and seafood occupied every available space on our seaside table, the weather was sublime and we were unhurried for the first time since reaching Italy. I was amongst my loving family and dearest friends in the perfect setting. Moments like this make life worth living. Later that evening Jai drove me to the railway station to book train tickets and Ann and Tinks came along for the drive. I decided to spend a day, the 3rd, in Venice, and reunite with the folks in Rome the following day, which is later this evening. 80 Euro's was the total fare from SBT to Venice (comprising two train changes, at Ancona and Bologna) and Venice to Rome (direct, no changes). On the drive back to the hotel I asked Jai why the Italians were so stylish. In reply he asked me why Malyalees liked coconut. Yeah, his analogy was congruent with my inferences. I had the honour of being invited to Tinks special birthday dinner at a chic restaurant with the three of them. For insalata (salad) I ordered the Fresh Tomato and Buffalo Mozzarella and it was divine, drizzled liberally with cold pressed extra virgin olive oil and a dash of balsamic vinegar. And not just that, Italians do not skinch on portions. I wasted most of the Mains (I cannot remember what it was), leaving no room after the salad. Tinks and Supi are my closest friends and genuinely look out for my happiness. We have a heart to heart on my relationship status once every year and it was status quo, mostly, since the last appraisal. Over dinner I reported that I was single, not particularly attracted to anyone at the moment, still not looking forward to marriage and certainly decided about not having children. However, I did inform them that I was perhaps open to a relationship that wouldn't be imprinted with the commonly accepted logical sequence of legitimacy and off-spring. I believe falling out of love is as common and as natural and as human as falling in love is and there shouldn't be any guilt associated with the retreating emotion. Guilt should be associated with thoughts and acts of infidelity, guilt should be associated with days spent wasted in resentment and unhappiness. The institution of Marriage impedes these beliefs. And who wants my genes anyway? I have no inheritance to bequeath or heir to produce. Besides, our Nation's population crisis begins with the Man in the Mirror and I've told him that he's changed his ways. If you're wondering why I'm sharing these thoughts on my sister's wedding blog, then I urge you to realize that this is my reality. The world according to Kuri. I respect that your reality is as real and truthful to you as mine is to me. I'm also not naive to deny that reality is a dynamic entity, like slow cooking meat in a pot, always changing as realizations and circumstances concoct with each other in the cauldron of our limited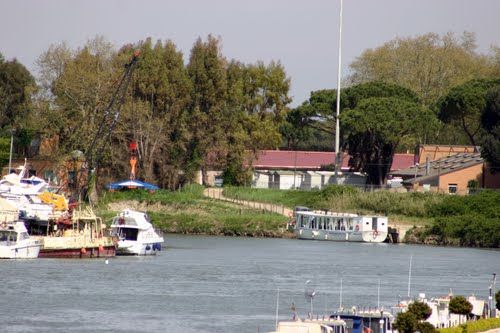 11th June 2014 Wait, what's this? I'm writing on a train again? South from Naples, through the toes of Italy, across the Straights of Messina into Sicily, it's an 8 hour journey, and most of it remains ahead of me. A hottie lass, there's plenty in these lands, sits across from me, I know better now to pay her attention, no more than deserves the fat baldy sitting next to she. Indulge me, please. It's meant to be cheesy. * The Marche region (pronounced Marcay), described to visitors as Tuscany without the tourists, lies just south of it, along the central Adriatic coast of Italy. Connoisseurs unaware of Marche needn't be embarrassed as this is the country's best kept secret, preferring all honours go to its northerly neighbour. On the 2nd, Jai and Ann decided to take us on a road trip into the southern Marche country, ending with dinner at Giorgio and Paula's house in Ascoli. There were 11 of us, requiring 2 cars- Jai's would be one of them and the other a rental that Tinks would drive. This excellent last minute plan caused him to reschedule his original travel date from SBT to Rome from the 2nd afternoon to the 3rd morning and extend the hotel reservation by a day, both accomplished with ease. The road trip in earnest started from Ascoli where we stopped to fit the cars with baby seats- for Vihaan and Emile- borrowed from Jai's cousin, Sara. Sara and her husband, Massimo, with her parents invited us into their new home for tea and drinks before we set out. We were delighted to spend some time with them and the two beautiful children, Pietro and Livia, and invited the family to stay with us in India. Thank you for your kindness and for your graciousness in making us feel like part of your family. We came away bearing gifts of Liqueur and T shirts and Jai's mum packed us a picnic for the road. We took the winding back roads out of Ascoli with Jai leading the two car convoy into the serene, picture postcard country. Every single tree, field, hill and farmhouse seemed to have been carefully placed in a deliberately though out exercise to ensure every glimpse, in every light, from every angle is perfect in all respects. That's rural Marche for you. The first town along the way was Amandola, where we stopped for a Gelato break. From Amandola we drove to Marcerata, the University town where Ann and Jai met as classmates. The University is situated in the historic quarter, built along the top of a ridge, with the modern town spread just below it where we parked. We climbed the steep stone stairs to the old town and found ourselves at the Piazza at the top, flanked on one side by the ancient Duomo and on the other sides by a Theatre, the City Council and a University building housing the Law Studies Department. Ann and Jai led us on a conducted tour of the deserted medieval town (it was a public holiday), pointing out their Economic Studies Department, accommodation and hang outs. Ann also gave us to understand that while she topped her class, Jai came in last. Earlier in the day, during our climb up to old Marcerata, we passed a group of young Malyalee men who were standing about chatting. They were dressed and groomed differently from the stereotypical South Asian immigrant; those never say die street vendors who peddle Roses and umbrellas. They weren't tourists either as they carried that air of familiarity that no tourist can have. Ann had mentioned that this was an especially prosperous province of Marche, being an Industrial base famous for its leather shoes. Perhaps they were skilled employees at one of these factories. It's remarkable how different an environment from their comfort zones people will live through to make a better life. From Marcerata we drove to Loreto, passing Racanati en route, home to Italy's most famous poet. Loreto was a stark contrast to Marcerata, bustling with tourists. This town is a must visit on the Catholic Pilgrims trail, housing the reconstructed remains of the Virgin Mothers house after it was transported brick by brick from Nazareth by the Crusaders to save it from being destroyed by the invading Turks. You don't have to be a pilgrim though to enjoy Loreto, its location alone warrants a visit. Strategically built on a ridge a few kilometres inland from the coast, the panoramic views of the Adriatic coastline and Croatia in the distance are a treat. From Loreto we took the AutoStrada south along the coast to SBT and inland to Ascoli, reaching Jai's in time for dinner. This was the first occasion since being in Italy that we had the opportunity to spend quality one on one time with Jai's folks. Over the multicourse sit down dinner, thanks to another day of hard work by Paula, the foundations of a strong union for the future were laid. Giorgio is an ex-serviceman who spends most of his time tending to his farm in the country where he grows olives and grapes. He makes olive oil and produces about 300 bottles of wine that meets his yearly consumption requirements with a little extra to distribute to family. This year the villa guests at SBT were party to 36 bottles of his largesse. Paula is a kindergarten teacher. Jai had mentioned that his parents hadn't travelled out of Italy until two years ago when they visited Paris. That too was an initiative by Agnese who is employed in the travel business. They haven't been outside of Europe and I agreed with him when he opined that they weren't ready for India yet. Ascoli to Agra. Yeah, not happening, yet. After almost 2 weeks in Italy, something of significance I've noticed is that family bonds in this country exist deep and thick, and thanks to the wedding, I've experienced this firsthand. I was under the general impression that family dynamics in the developed world is different to what exists in India. My opinion was aided perhaps by the mass and effective transmission of electronic media manufactured in the Anglosphere. It seems I've painted the 'western world' with the same brush, wrongly, because there are hues. The more I think about it, the more I realize a correlation between family centricity and Catholicism. Not Christianity, Catholicism. Before you get your knickers in a twist, read on. When I say Catholicism, I don't necessarily mean the culture of participating in the formal fabric of its rites and beliefs. When I say Catholicism I refer to a society that has remained overwhelmingly catholic, irrespective of its contemporary attitudes to the religion in its traditional form. Italy for example is a Catholic Nation with a statistically small church going population. Jai and his Dad are hardly church goers. Malta, Greece and Spain are similar nations. Like Italy, these nations, I've learnt, are societies that are family centric by majority. This correlation stands true even for Catholic Nations beyond the scope of the developed hemisphere, those that have suffered historically brutal and vested introductions to Catholicism. Brazil, Guatemala and the Philippines for example are all societies that are family centric by majority. If you examine those developed countries that have grown into prosperity in an environment of sizeable, equal or major Anglican/Protestant populations – Germany, the U.K., France, northern Europe, Scandinavia, the U.S – you will find societies less immersed in family centricity. It was perhaps informational influences from these nations, the native English speaking Nations particularly, referred to as the Anglosphere that formed my initial opinions. La Cosa Nostra wouldn't be the outfit that it is if it weren't for the strength and unity of its controlling family. Unsurprisingly, they aren't Danish. Our families exchanged gifts and speeches after dinner. My mum announced that she couldn't be happier with her daughter's new family and was returning to India with joy in her heart. Amen mamma. Later that night at the hotel I packed and showered. I had a ticket for the 7.10 am Regional to Ancona on route to Bologna and Venice the next day. Tinks and Supi too were leaving the next morning by the 4.00 am bus to Rome and the noon flight to Manchester. We spent a few hours on their balcony reminiscing the events of the past few days and they thanked me profusely for making them part of the experience. They got it wrong. Thank you for giving me five days of your lives. So long Tinks, Supi and Vihaan. So long Marche. * The Regional from Bologna arrived at Venezia St. Lucia- the train station on Venice Island- at 1.15 pm, a minute ahead of schedule and wham! This isn't a city that visually reveals itself in stages. You're sublimated to Venice's physical reality from your mental image of it in that first step from the station, and in this case, imagination and reality concur- the Grand Canal, the architecture, the water taxis, gondole and cafes lie before you in an image not unlike you'd imagined. As an aside, Pondicherry is a town that reveals itself in stages, cleverly explained by Chetan Bhagat when he pointed out that the only thing he found French about the town on alighting at the bus stop was the giant hoarding advertising VIP Frenchie underwear. So what was so wrong with the world that none of this mattered to me? The previous evening I had reserved a hostel bed in Venice through a booking website for 40 Euro a night. It was bloody expensive but nothing else was cheaper or even available for the next day. I didn't have to pay for it in advance but I was required to furnish valid credit card details to confirm the reservation, with the condition that the card be charged if I was a 'no show'. Fair enough. The booking confirmation was emailed to me but for some inexplicable reason I deleted the confirmation email from my handset. I hadn't a clue on where to go after getting off the train and to further agitate the situation I had to use the restroom very quickly. The restrooms at the station were the automated pay and use type, accepting only 1 Euro coins. I had a 5 Euro note that the two establishments I approached refused to change, unless I bought a stupid 4 Euro postcard. Yeah right. I walked out of the station and noticed that the first cafe I came across had wifi. "Can I use your wifi?" "If you order something." "Can I use your restroom?" "If you order something." "Are your pizzas tasty?" "They're the best in Venice." "Of course they are. May I have a Margarita please?" "Sure. This is the wifi password and the restroom is back that way behind the fridge, please take a seat here" 9 Euro (Margarita pizza was the cheapest) was the punishment for my carelessness with the email but it bought me access to a restroom and some quite time over lunch to think about my next move. I could forget about the reservation and look for accommodation elsewhere but it would be an expensive option. Not only would I lose 40 Euro as a 'no show', I was certain I would have to pay much more if I turned up at a hostel without a reservation. And that was if hostel accommodation was available. God forbid I had to splurge on a hotel room. Shudder. The only option that agreed with my constricted budget was to log on to the internet, determine the website I had booked the hostel on and then finally work out which hostel it was. I recollected that the booking website was listed on the first page of results on a Google search for 'hostels in Venice' and the hostel had an 8.4 rating against it. Sounds simple, doesn't it, considering I had access to wifi? Well, it would've been, if I had a laptop with a working wifi antenna or a Smartphone that lived up to the smart bit. I had neither. Just as I was cursing myself for not fixing my laptop before leaving India and promising to upgrade my phone when I returned, providence struck. A middle aged couple took the table next to mine, setting down an Iphone on the marble top as they settled in. I ascertained they were British when the lady called for the menu. Even before they finished leafing through it I interrupted them. "Hi, how's it going?" They looked up a little startled but responded cheerfully, "We're very well, thank you, and yourself?" "Excellent, but here's the thing..." I went on to describe my predicament with the computer and phone and requested their help with their Iphone. The lady instantly handed it to me and asked me to "help myself for as long as I needed it". I'm pretty certain my Robert Redford good looks swayed her into compliance. 'Generator Venice' was where I had made my booking on bookings.com. I wrote down the hostel address, returned the phone with thanks and got talking to the couple. They were from Surrey and had booked a two week Baltic and Mediterranean cruise on the Nieuw Amsterdam departing Venice the next day, call time 11.30 am. I enquired if they had visited India and when they said they hadn't I felt obliged to inform them that it was very different from Italy. Talking to the waiter I learnt that the hostel was located on Giudecca Island, accessible by waterbus. The fare was 7 Euro for a single passage or 22 Euro for a daily pass. Venice was bleeding me- 40 Euro for the hostel bed, 9 Euro for the pizza and now this!? I paid the bill at the cafe and as I walked towards the waterbus station with 22 Euro in my hand, providence struck again. An American couple walked up to me from nowhere and asked if I wanted a waterbus pass for free. They had bought a three day pass but decided to leave Venice in two, leaving the pass valid for another 24 hours. I needn't explain to you how grateful I was, I was almost ready to forgive Bush Jr. Almost After a 20 minute waterbus commute I alighted at Giudecca Island and walked the rest of the way to Generator Venice, a swish hipster hostel patronized by daddy sponsored gap year kids and flashpacking showponies. Not suited for this 36 year old, penny pinching, workhorse. The bored receptionist collected the 40 Euro, an additional 3.2 Euro (optional) for breakfast and pointed me in the direction of my dorm, accessed through a swipe card. My my, hostels have come a long way. I slept for a couple of hours, showered and at 5.00 pm was ready to explore; with sunset at 9 pm, I was left with at least three and a half hours of sunlight. I departed the hostel in a light rain and took the waterbus to the St Marcos stop on the main island from where I began my 6 hour walking discovery of the fascinating, unique and historic urbanscape. The motor traffic free main island is a labyrinth of interwoven canals, lanes and bridges with the central waterway-the Grand Canal-writhing through it. Numerous outlying islands also constitute the commune of Venice, the main ones being Murano (famous for its glass works), Burano, Giudecca and Lido. Through the ages poets and philosophers, kings and travellers, artists and wise men have gone on about its architecture and beauty so I needn't do the same. It is all that they say it is, I promise. During those 6 hours on foot, I explored most of the main island and excepting for taking in the galleries, museums and a gondola ride, I saw all of the sites on the tourist map. I was attempting a selfie on the 'Bridge of Sighs' when an old lady came up to me and asked, "Are you taking a bridgie?" "A what?" I asked confused. "A selfie on a bridge, that's a bridgie!" "Yes that's what I'm doing", I replied laughing. The witty old lady inspired a new line of selfie terminology that you'll have to suffer as I go along. I balked at the prices at some of the restaurants and instead bought myself a 2 Euro box of delicious strawberries for dinner. I followed that with a 2 Euro cone of gelato and returned to the hostel around midnight. My train to Rome was at 2.15 pm the next day which gave me enough time to visit Lido and Murano islands in the morning. * Following brekkie it took a Hanumanesque effort to leave the hostel to check off Lido and Murano from the itinerary. I rode the waterbus to Lido, walked across the island to the beach on the opposite shore and rode the waterbus back to Giudecca. I actually liked Lido; it had some semblance of normalcy from the touristy gimmicks of the main island. I didn't visit Murano. For everything that it had going for it, Venice didn't do it for me. Perhaps it was because I felt like I was on the sets of movie that would be dismantled when I left. Perhaps because the attitude of the tourist environment was a slap on the face after the cocoon Marche wrapped me in. Perhaps the city reserves its soul for those in the companionship of a lover and perhaps its tangible treasures- its architecture, culture and art- can only be valued through those agencies that manifest them- its boutique hotels, galleries, live performances and gondola rides. Perhaps Venice shouldn't be visited by people with a disposition like mine – alone and on a budget. I found a waterbus ticket on the floor by my bed as I was leaving for the train station and reckoning the validity had run out on it, didn't give it much thought, but picked it up nevertheless. When I swiped it on a lark at the waterbus station I learnt that it had more than 24 hours of validity remaining, prompting a little yippee skip. Mentioning I was paying it forward, I gave it to a backpacker couple exiting the train station and walked away even before they fully realized their good fortune. The 2.15 pm Regional to Rome from Venezia St. Lucia departed on time and reached the Termini station just before 9 pm. I walked the short distance to Hotel Fiamma on Via Gaeta where my family was staying, a kind gentleman on the train giving me accurate directions. My mum was in the room when I reached, everybody else was out on a night time jaunt. Earlier in the day my Mum, Ann, John, Anishka and the kids boarded a bus from SBT for Rome. The rest of my family too arrived a little later during the day from Pisa, having also visited Venice and Florence since leaving SBT on the 1st. The Capital of the World was our temporary home. * Rome wasn't built in a day nor can it be seen in a day. But it can be seen in four. Breakfast was a reunion of sorts and with my second helping of chocolate cake I was fed sound bites of a 100 Euro meal in Venice and a sexy tourist guide in Florence. A walking tour was arranged for 11 am and armed with maps, water and enthusiasm we departed Fiamma. Disappointingly, we were led by a bored camel for a guide who seemed determined to downplay the 3000 year history of the city with his uninspired rambling. Seriously man, you should have just called in sick. I bothered lending him my ears at the first site we stopped- the ruins of the Roman Baths- gleaning information about the other sites through information boards and Wikipedia searches on Ann's phone. We walked up Via Nationale on a hot bustling Roman day to the sprawling Presidential Palace, then down some steps and through a few lanes to the Trevi Fountain, the setting for Fellini's epic scene in La Dolce Vita and Gregory Peck and Audrey Hepburn's romance in Roman Holiday. It is shameful that I'm limited to associating this incredible work of Baroque Art with two popular movies that have themselves borrowed from its significance. Tourists, tourists, tourist everywhere, throwing coins at the fountain and kept away from the effusive marble sculptures and fountain pools by barricades, apparently installed after incidents of overheated tourists jumping in. The gigantic, black stone, circular Pantheon, a perfectly preserved Roman monument with imposing columns for its facade and the largest unsupported domed roof in the world was built during the reign of Emperor Marcus Agrippa two thousand years ago. It was converted into a Catholic Church in the 7th century which explains its current state of preservation. This was our next monument of call and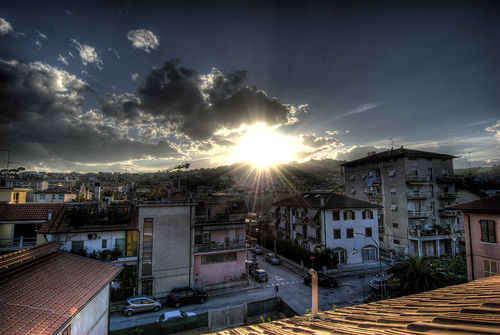 June 12th 2014 The following morning, the 6th, Eugenio and Ann departed on their honeymoon of sorts to Amsterdam while the family took a public bus to The Vatican. This was their last full day in Italy. The poster boy of the Vatican-the world's smallest nation - is the Basilica of Saint Peter- the world's biggest church. In the 64th year of the Common Era, during the reign of Nero the whackjob, a great fire consumed Rome, cindering large swathes of the metropolis. The fire was rumoured to have been started by Nero himself, to clear up land for the Domus Aurea, a self indulgent palatial extravaganza. With the commencement of its construction in the newly freed areas, resentment grew among the citizens of Rome over the cause of the fire and the personal fortune that Nero wrestled from the tragedy. In order to deflect blame from himself, a sect, who called themselves Christians, were charged with arson and made culpable to appease the masses. Numerous members of the sect, their leader included- a man who went by the name Petr, from the Eastern Provinces- were tortured and executed by burning or crucifixion. Petr, or Peter, one of the twelve Apostles of Christ, himself was crucified near Vatican hill (named after Vaticana, the pagan goddess of death), which at that time was a necropolis, and buried in a grave close to the spot of his crucifixion. With the slow but certain 'triumph' of Christianity over Paganism in the western reaches of the Empire between the 1st and 3rd centuries A.D., it was only a matter of time before the growing influence of the Christian populace held sway over the continuance and administration of the Roman Empire. In the most consequential political masterstroke of all time, the wily Emperor Constantine claimed conversion to Christianity and decreed it the official religion of the Roman Empire in 325 A.D. Constantine constructed the Basilica in its original form over the small shrine built on Saint Peters tomb on Vatican Hill. The Basilica in its present form is the result of a comprehensive overhaul and redesign ordered on the 4th century A.D. original (by Pope Julius II in 1506) and claims Michelangelo on its panel of architects. Proclaimed as the finest ever example of Renaissance architecture, it is the second holiest place for Catholics after the site of Jesus' birth in Nazareth. The forecourt of the Basilica is the sprawling, colonnaded Saint Peters Square, centred by an obelisk (which dates back to 13th century B.C. Egypt and transported to Rome in 37 A.D.!!), said to mark the spot where Saint Peter was martyred. We reached the Vatican to find thousands in the Square attending Mass. It was a commemorative service to honour 200 years of the Carabinieri, the Italian Military Police, so the Basilica was off limits. In return we did see Pope Francis milling through the congregation in his mini motorcade, stopping to bless children and shake people's hands, at the completion of Mass. From the square we made the short walk through the throngs to the entrance of the Vatican Museum, avoiding the snaking queues thanks to Ameeta, my cousin, who had the foresight to book Museum tickets online (20 Euro). The Musei Vaticani lies within the walls of Vatican City and attracts over 5 million visitors a year- that's about 14,000 a day, and I can vouch that there were more on the day we visited. Waves of groups of tourists, one after the other, it was crazy! Here's how not to visit the Museum: Wait in line to buy a ticket. Visit with people who dictate the pace of movement. Visit with children. Visit on the last Sunday of the month when the museum is free for all. Visit with American tour groups that won't stop talking. The Museum (its various rooms themselves masterpieces of renaissance art and architecture) has been in commission, collecting and displaying exhibits, since the start of the 16th century. From sculptures dating to the birth of the Roman Civilization (500 B.C.) to modern day abstract art, all the big dogs – Michelangelo, Da Vinci, Rapael, Caravaggio, Dali, Kuri- and more, through their agencies of expression, are on showcase. You could be months if you contemplated every single work. The motivation for many, like me, to visit the Museum was the Capella Sistina, located almost at the end of the unceasing Museum circuit. Michelangelo's most famous work, a fresco style painting depicting various scenes from the Book of Genesis, with the iconic 'Creation of Adam' at its centre, adorns the chapel ceiling. I'm not an art critique, I'm unable to explain the technical brilliance of his masterpiece in an academic capacity but suffice to say it resolves the crescendo of its anticipation into an opus magnum of emotion. You know the surge of electricity you feel through your body when you so much as even graze that mysterious hottie you have insane chemistry with? Well, imagine a sustained surge and that's how I felt. That's the genius of the man; every mechanism your body employs is recruited to cope with the parallels of emotion he elicits. You want to scream but you gasp, you want to cry but you choke, you get weak in the knees but you still stand, you want to reach out, feel, but you don't. Not Raphael, not Dali, no one else can do this. Intelligent, technologically superior, extra-terrestrial colonies of Galactic conquerors (ITEG) exist. They determined the Earth with its human inhabitants an ideal civilization to enslave; anyway it was only a matter of time before the humans nuked themselves. On the 28th of April, 1978, an advance unit was dispatched to chalk out tactical plans for a comprehensive invasion when they came upon the Sistine Chapel and beamed back images of Michelangelo's roof. Following consensus, the ITEG leadership voted against the annexation and let humankind be; a life-form capable of such greatness did not merit colonization. On that day they did however deploy their representative, disguised to the world in the body of an inconspicuous new born baby, and tasked him with the responsibility of monitoring and reporting waning human achievement. ITEG await instructions to execute the infringement and I suspect it's only a matter of time before ET gives the word. Photography is prohibited inside the chapel but Nicky and I took roofies (selfies with the roof as the background), without the flash, right under the Creation of Adam and just like that the wardens and the masses herded us out, much too soon. Weary legs were rested back at the hotel. Later in the evening my mum and I bought an open top bus tour of the city. After yesterday's sojourns every turn the bus took was familiar- historic Rome isn't really spread out. The cousins with the kids met for dinner at a restaurant close to Fiamma and later that night Nicky, my brother and I rode the public bus to Trastevere. The three of us spent some time watching a group of impromptu street musicians perform North African tunes on one of the bridges across the Tibre and then ambled through the lanes of the lively locality, people watching, while sipping granites and slurping gelatos. We took a second dinner of freshly baked thin crust pizzas, a third dinner of Moroccan chicken and Baklava, and returned to the hotel after collapsing into a taxi. I felt a tinge of sadness; this was my last night with the folks. From now on it was solo dolo for me. Actually, not really. * I met Sheila Zago from Brazil for the first time on the 28th of April at my apartment in Bangalore. During the course of our conversation we learnt that we would be in Rome at the same time in June, she for a friend's wedding and me during the days following Ann's. We promised to meet again in Rome and true to that she texted me on the 6th just after her arrival from Delhi. Sheila had found a hostel for 18 Euro a night and since I had to check out of Fiamma with the rest of the family on the 7th, I requested her to make a reservation for me as well. After breakfast on the 7th a big bus came and took my family away, bags and all, destination Fiumicino Airport. I, bags and all, walked the short distance to Via Cairoli and Fiesta Hostel on the far side of the Termini Station, in the China Town equivalent of Rome. The locality had an edgy, run down feel to it – graffiti on the walls, litter on the streets, begging sun baked Roma gypsies and soliciting Chinese hookers. I reunited with Sheila (her favourite song is Sheila ki Jawani), a travelling Art Researcher, and was introduced to Rodrigo, a high school Physics teacher, also from Sheila's home town of Porto Alegre in Brazil. Sheila and Rodrigo had met the previous day in Rome through a common friend who put them in contact with each other. We hung out at the hostel until late afternoon comparing notes on the events of the past month and when Sheila left for Piazza Venezia to attend her friend's wedding, Rodrigo and I took the Metro to Saint Peters Basilica – I couldn't visit it the previous day because of the Carabinieri mass and Rodrigo came along to see what the fuss was about. Second time unlucky. The Basilica was closed to tourists for a second straight day due to a public celebration at the square. Rodrigo and I walked to Piazza Novona, not a long distance away across the Tibre, and took in the vibes of this popular tourist venue with the standard winning ingredients – Renaissance era duomo, Egyptian obelisk with Baroque era fountain, cafe, free style street performers and fake handbag peddlers. In fact we walked all the way back to Hostel Fiesta from the Vatican; after visiting Piazza Novona we called in at the Pantheon, the Trevi fountain, the Presidential Palace, the Piazza Garibaldi and a few hundred churches. I must've been a familiar face on Via Nationale by this time. Later in the evening Rodrigo and myself walked to the department store across the street to buy groceries for dinner – bread, cheese, yogurt, Nutella, veggies, diet cola and beer – 11 Euro in all and sufficient for brekkie the following morning as well. I attempted to make polite conversation with the cute checkout clerk but she was only interested to know if I required an extra carry bag. What, a taciturn Italian woman? Shocking. In India I'm accustomed to double takes from strangers who occasionally hold gaze for that fraction longer. We are, without doubt, a staring society but it does feel good, at some level, to be noticed. Ostensibly, in this desensitized demography nobody gives a damn. Italy was cutting me to size and how. After an assorted sandwich dinner I showered and slept. * The three of us lazed the next day until past noon. Sheila and I contemplated taking a flight to Paris if we could find friends to stay with. Nice too was an option with Altaf and Pauline, friends of Ann's I met at the wedding, offering to host us at their apartment. We decided to go south to Naples instead the following day. Late morning, Manuel from Guatemala was assigned a bed in our dorm for 6. It's only natural that when three heterosexual men of non-Italian descent congregate in Italy, the conversations settle to the appreciation of Italian women and their feminine gifts (much to Sheila's irritation I suspect). Manuel claimed he had three children from two marriages and feared the numbers would've been five and four respectively if he was living in Italy. I pointed out that starting a conversation with one woman was proving to be a challenge let alone marrying four of them. Maybe the boy had some skills. After spending more than a month in India, Sheila was of the consideration that Indian women were gorgeous and while I agreed that there existed a small percentage of aesthetically attractive women, I opined that the overwhelming majority of the female population was ordinary, or even less than, rendering the average unimpressive. She of course disagreed and had nothing flattering to say about the physical appeal of Indian men either, and as much as I loathe agreeing, she knew what she was talking about. We need to work out homies. Get some style going. I boasted to the Latino boys that the women I rolled with back home (so many puns intended) were stunners, so naturally I was asked to produce photographic representation to that effect. Proudly, I displayed photographs of some of ma' gurls, including those of many of you reading this (please panic, all your names and phone numbers were revealed), but surprisingly, excepting for one photograph of Shruti Hassan at an IPL game (that Aanu, my fellow SHFS devotee, had whatsapped me), none of the others hit a chord with the lads. I suggested to Rodrigo and Manuel that perhaps they were a bit blind but also partly blamed my ageing Blackberry and substandard photography skills. You'll are all beautiful. On hindsight we could have been more productive that morning. Early in the afternoon the four of us walked to the Termini station and took the public bus to Saint Peters after Sheila and I booked tickets to Naples for the following morning's train. I was third time lucky; the basilica was open to tourists and despite the snaking queue and baking square we waited our turn to be security checked and attire inspected (shoulders covered, no skin above the knees) before being allowed into the imposing church. SFHS=Shruti Hassan Fans' Society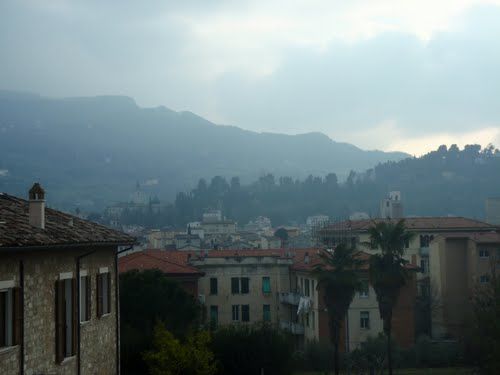 June 14th 2014 After spending an hour or two at Saint Peters, the four of us walked across the Tibre to Piazza Novona and then back again across the Tibre to Trastevere where we ate an early dinner at the pizza place John, Nicky and I had eaten at two evenings ago. Pizzas and beers later we walked through the labyrinth lanes to the Piazza Della Santa Maria and rested by the fountain while street magicians and musicians performed to appreciative audiences. After sunset we rode the tram (my first time ever in a tram) to Piazza Venezia from where we took a public bus to the Termini station and walked the remaining distance to Fiesta. At the hostel I packed and showered. Our train to Naples was early hours and we needed to leave the hostel by 5.30 am, requiring a 5.00 am alarm call. I said my goodbye's to Rodrigo, a top bloke, and invited him to stay with me in India if he ever made the trip east. Manuel was asleep before I could say goodbye to him. So Rome. Unlike Singapore or New York, this isn't a flashy metropolis with glass skyscrapers, multi-level flyovers and underground malls. The highest point of the city is the top of the dome of Saint Peters and the newest building looks like a reconstructed WW II era structure. Unlike London or Mumbai whose expressways are choked with a rush hour deluge of automobiles, Rome has busy streets. Unlike Bangkok or Berlin, the nightlife isn't wild, but vibrant. Its Wine Bars and Cafes and not Nightclubs and Strip Joints. You're certainly in the wrong city if you've come to sample the sex, drugs and EDM lifestyle. Camel the tour guide said that ancient Rome was exactly where present Rome is, the majority of it under the surface. The air hasn't changed; Caesar breathed it, Saint Peter breathed it, Michelangelo breathed it and so did I. The same air! Thick with the energy of the souls that passed through. History is everywhere; behind the side street you just crossed, up those stairs by the fountain and under that building ahead. You pass Bernini's masterpiece on a casual walk to the pharmacy and the convenience store is located in a building that has its foundations in Nero's amphitheatre. I wonder if the residents of Rome realize what they're in the midst off. What goes on in that lady's mind as she walks past the Pantheon every morning on route to her job at the bank? What are the evening joggers in the Circus Maximus thinking about? What about the bus driver who shuttles commuters every day past the Colosseum and over the Tibre? Do they know I drive by an unfinished flyover complex (that has had one man working on it for the past two years) and an artificial lake choked with water hyacinth on my way to work? Rome made me feel good. I like Rome. * The Regional reached the port city of Naples at 8.15 am, the journey south from the Capital of Italy to the Capital of Campania taking two hours. Sheila had done a cursory internet search for hostels the previous day and zeroed in on 'Dreaming Naples'; the establishment published available accommodation and moderate tariffs. The two of us walked the short distance from the train terminal to the very swanky Piazza Garibaldi metro station where a series of shiny switchback escalators took us down, down, down to the platform. We alighted from the metro six stops later at Piazza Dante, and after getting a little lost and asking for directions, Sheila and I found ourselves outside the door of Dreaming Naples Hostel, a converted apartment in a residential building set back from the main street, Via Tommaso Caravita, by the cobblestoned Piazza Carit. Our budget was 20 Euro for a dorm bed, but we were offered a private double room with ensuite facilities for 25 Euro a pop. We pondered over the extra 5 Euro and after weighing the circumstances decided to rent the private room, which proved to be an excellent decision. Our spacious, airy, accommodation was on the first floor of the quaint old building with a window the size of the main door that opened to views of the cobblestoned square in the foreground and the main street in the background. Naples days' were off to the best possible start. From the moment I got off the metro at Dante I knew this was my kind of town. The kind of town where the tourist is incidental, not central though we didn't venture from the historic quarter. It's busy, it's rough around the edges and it's angry. It's South Asian civic sensibilities juxtaposed on mix race Italian demography in a medievalesque urban bazaar. It's the city of crime and it's the birthplace of the pizza. We came to see about the pizza. The hostel manager gave us directions to the tourist office where an extremely helpful employee handed us maps and dispensed information on the must see's and do's. 'Sorbillo' was where we were headed first, reputably a Pizza place sans compare in the heart of the old city on Via dei Tribunali, a district of Naples that reminded me of the back streets of the Avenue Road area in Bangalore where crisscrossing narrow lanes channel counter currents of pedestrians and skilful scooterists (with their overloaded scooters) manoeuvre through. Replace the grubby tar surface with cobblestone, the hardware and stationary establishments with pizzerias and fresh produce markets, the boring uninspired construction with charming residential architecture, the advertisement hoardings with those ubiquitous bougainvillea balconies, the temple with the duomo, the stray dogs with pet dogs, the Activa with the Vespa, take out the trash but not all of it, don't change the weather and there you go- Balepet to Centro Storico. Sorbillo wasn't open for business as yet but I was too hungry to wait. I bought myself a slice of margherita pizza and a stuffed croissant from a street vendor (3.5 Euro, pizza good, croissant not) and stood by the street eating when we noticed a small board that said "Subterranean Napoli" with an arrow pointing to the dead end of a small lane flanking a piazza just across from where we were. Curious, we walked over to investigate. Prior to the Roman era, during the Greek period 2600 years ago, the city of Naples, or Neapolis ('Nea' meaning new and 'polis' meaning city) as it was then known, was expanded to a centre of prominence in Magna Graecia. The primary building material employed in the proliferation of the new city was a porous volcanic stone, removed from under its surface. This easily manipulated rock, called tufa, was used to construct the city walls, temples and buildings, leaving underground cavities at the sites from where the stone was excavated. With their advanced engineering acumen, the Romans expanded these underground quarries into an intricate network of subterranean aqueducts and walkways that served as the primary distribution system for water until as recently as 1881, when a cholera outbreak caused the authorities to shut the underground waterways permanently. Large portions of the aqueduct were sealed off while other parts were used as dumps for construction debris. It wasn't until WW II that the underground channels came into prominence again, this time as bomb shelters, with Naples especially being a target for sustained aerial bombardment. The arrow pointed us to the starting point of a guided tour of subterranean Napoli, a 1km section of the underground network that was illuminated and open to tourists. The one hour tour cost 10 Euro and commenced at a tunnel that led 40 metres underground into a freezing 15 degree centigrade environment. Our short, not unattractive, pixie-like tour guide with carrot hair, herself protected in a quilted jacket, explained the process by which the tufa stone was extricated and shaped. Even further underground were the improvised bomb shelters with graffiti on the walls and strewn with toys and other mundane articles left behind by the air raid survivors; eerie reminders of a not so distant but unfathomable past. Later, we were led walking sideways with candles through a narrow passageway, which once channelled water, to a Roman cistern (presumably an underground quarry from the Greek period) that had a network of aqueducts leading in and out of it where the guide explained the process by which workers kept the water clean. Through all of this I suffered in silence from the bloody cold and frequently considered cooching up to Sheila, but I was shy, only managing on occasion to steal packets of warmth. The last part of the tour was at the ground level a little distance away from where we started, in an apartment that until recently had a family in residence. Archaeologists ascertained that the erstwhile living space was in fact the backstage of a 1st century A.D. Roman theatre that could seat 6000 spectators and was said to have staged a performance by Nero (the whackjob) even as a great earthquake shook Naples. Like a sunken ship that becomes a nucleus for micro marine civilizations as it morphs into an unrecognisable colony of swaying coral and colourful fish, the foundations and structure of the ancient theatre are the backbone of the urban locality that has organically sprouted around it, swallowing it whole, allowing only glimpses of its original intention. Sorbillo was open when we returned following the interesting tour. We ordered a pizza each but I wasn't hungry enough to return an objective culinary assessment. Sheila ate most of my pizza however and bestowed an A+ rating on the famous pizzeria. I particularly enjoyed the occasion when two talented street musicians, one on the accordion and the other on guitar, sauntered into the restaurant and sang for the patrons taking lunch, all of us summarily swooped by the high octane environment created by the duo as we sang along with gusto to popular Italian songs. Me too, the morose monkey that I am, would have contributed vocally if I had known the words but instead clapped ferociously as I kept beat and tipped them generously when they departed. With "Volare, Cantare..." ringing in my head the two of us walked a fair distance through old Naples to a Contemporary Art gallery that was open to the public for free that day. On the long walk through the chaotic quarter we talked about our lives, homes, relationships and dreams and I was floored by how well travelled Sheila was, having already visited every country I've imagined and haven't imagined. If I ever travelled so extensively in my lifetime, I'd pat my back and say 'well done'. The Art Gallery was more impressive than the Art itself and the two of us mooched around for a while amusing ourselves with illegal Arties (selfies with Art in the background). We traversed back through the old quarter past Castel Nuovo and the Piazza del Municipio to the Naples waterfront and it was here that I got a sense of how enormous Naples really is, its numerous districts occupying the vast swathe of tiered land between the Bay and the rising hills, lorded over by moody Mount Vesuvius. It was a little after 7 pm when we returned to our room from the waterfront. Sheila was a little under the weather and retired for the day after popping a pill. I showered and stretched out for an intended shut eye, looking forward to taking in the nightly sights later on, but when I woke again it was 2 am and like that my day too was done. * At 9 am Sheila and I walked on Via Tommaso Caravita from Dreaming Naples to the Piazza Dante metro station. We explained to the ticket vendor what our transportation requirements for the day would be and she recommended a 12 hour pass, valid for all modes of land transport in the Campania region for 12 Euro a head. The pass fit nicely with our ambitious projet du jour – a visit to the ruins of Pompeii, living the beach life on the Amalfi Coast from Sorrento to Salerno and back. It was only later in the day, at Sorrento, were we informed that our passes were invalid. We rode the metro from chic Dante to uber chic Piazza Garibaldi and Napoli Centrale, the train terminal a short distance away. The Circumvesuviana, a commuter train that runs south along the Gulf of Naples to Sorrento on its southern headland, stops at Pompeii Scavi, the station just outside the site of the Pompeii ruins in the shadow of Vesuvius. An hour after leaving Naples, the slow commuter reached Pompeii Scavi where we alighted and walked to the entrance of the walled ruins. Sexually mischievous Pompeii, spread over 170 acres, was a prosperous city in the Roman Empire with a population of 20,000 at the time of its abrupt decimation in 79 A.D. Under Roman administration for 160 years prior to its end, the city, popular with wealthy Romans, saw vast public infrastructural development with the laying of paved roads and the building of sanitation systems, aqueducts, baths, forums and an amphitheatre. Historians are divided over the date of the cataclysmic eruption of Vesuvius that buried Pompeii and the surrounding region. Traditional accounts publish the date of the eruption as 24th August but modern research suggests that the event most likely occurred three months later, in November. In any case the end was swift, the residents killed instantly from the searing heat and volcanic ash spewed from an exploding Vesuvius. In a very short span of time the city was buried under 20 feet of rock, abandoned and forgotten. It wasn't until the middle of the 18th century, when the region was under Spanish occupation, that a sustained, intentional, excavation of Pompeii was undertaken that continues to this day. The fascination with this UNESCO World Heritage Site is that the ancient city was preserved, more or less intact, due to protection from the elements of deterioration under layers of rock. Exceptional insight into the workings of a Roman era city at the height of its prosperity was gleaned through the study of the well preserved material remains, discovered as the excavations progressed. Entry to the Pompeii ruins cost 13 Euro and though we didn't pay for the services of a guided tour we did rent an audio guide for 10 Euro. The site is vast and there is much to see, a full ancient city really, that it is prudent to hire the audio guide at the very least to lend a sense of perspective and reference. Slip into that slice of time when the city was abuzz with residents, not tourists, and imagine yourself as one of them as you walk by Apollo's temple, past the Forums and through the wealthy residential quarters. Hopefully you wouldn't have collapsed in the merciless sun or been trampled upon by a tour group before you had enough of Pompeii yourself. Two vesuvies (selfies with Vesuvius in the background) and three hours later we were back at Pompeii Scavi station waiting for the Circumvesuviana to take us to its southern terminus, Sorrento. On the half hour journey south I couldn't help but think of Mrs. Abraham, my history teacher in standard 8, who taught us about Pompeii and the events surrounding its destruction. Understandably, I'm unable to recall the exact circumstances of that particular lesson but I'm pretty certain we boys would have had our eyes on our watches or the cricket match in progress on the field outside, utterly disinterested, while Mrs. Abraham in all her enthusiasm would have attempted to make the afternoon history discourse as interesting as possible. Maybe I should write her a letter on my return, I know she'd be thrilled to receive it. Sheila and I ate lunch at hilly Sorrento in a restaurant not far from the SITA bus terminal, a service that runs shuttles to Amalfi. We weren't allowed to board the shuttle with the daily pass purchased in Naples, the driver informing us of its validity for permanent residents of Campania only. Mildly annoyed, which we wouldn't have been if we had known what was in store, the two of us bought regular tickets (6.80 Euro) and took window seats in the bus mostly occupied by wealthy Chinese tourists. We waited in anticipation to be driven to La Dolce Vita. I particularly had imagined this moment for many months. The Amalfi Coast stretches south from the southern flank of the Sorrentine spur (Sorrento is on the northern side) for 50 kilometres to the city of Salerno. This jagged verge that is Italy's most breathtaking coastline proffers a dramatic encounter between mountain and sea, their confrontations demonstrated through a succession of majestic headlands and pebbly coves, through defiant precipices and eroding grottos, through the revolt of rocky outcrops and the ingression of piercing fjords. Ridiculously photogenic towns sit like spectators in an amphitheatre to this beautiful, infinite engagement, tiered vertically amongst lemon gardens and strung together by the winding, almost suspended coast road, obedient to the relief of the inconstant edge. Unfortunately such beauty is seldom uncapitalized and the posh, picturesque towns are mostly the haunt of the well heeled. Bottom line – there is no affordable accommodation. Someday I'll return and subscribe to the hedonistic character of this indulgent coast. I'll take residence in the terraced suite of the finest address and wear white linen as I drive a Ferrari, top down in the Tyrrhenian breeze, the backseat scattered with purchases of Oscar de la Renta's latest couture and the beneficiary of my largesse, Anna perhaps, in oversized shades and a printed scarf, by my side. La Dolce Vita, surely, someday. In the current reality, Sheila and I had to make the most of the free sunlight before the trains stopped running and we couldn't return to our hostel in Naples. We got off the bus at marquee Positano following a visually exhilarating 35 minute journey from Sorrento and walked the million steps down through the steeply tiered boutique town to the free, grey pebble beach, finding a spot among scores of vacationing Italian families, young couples, ripped dudes and a gaggle of topless women. It was a hot, cloudless, perfect beach day that the tanning Caucasians unabashedly encashed. My Dravidian discernment caused me to do the opposite and when I wasn't cooling off in the water, I wore my t-shirt and lay face down with my sitter to the sky and my bag over my head, much to Sheila's amusement who was basking about in her bikini. "Does it bother you that those girls over there are topless?" she enquired at one point. My heart began to race. "Oh no, not at all. You can go topless if you like" I assured her, appearing to remain calm. "I was asking because topless sunbathing isn't allowed in India and was wondering if you felt offended" she clarified, returning to her book and leaving her top on. Talk about epically wrong inferences. Eat me beach, eat me up. Sheila partook in a ritualistic South American tea drinking tradition with a group of Argentinean oldies she got talking to and at 5 pm we gathered our things to leave, not before she clicked a perfectly focused fakie (fake selfie) of me with the topless girls in the background that I urgently whatsapped to the boys back home. Up the million steps at the bus stop atop Positano, the two of us waited for the SITA shuttle to take us to Amalfi, a 45 minute drive further south along the arresting, meandering coast road. The bus dropped us at the main roundabout by the waterfront which thankfully meant that there wasn't any climbing to be done. We had a little over an hour to explore Amalfi and having arrived at the cusp of the lighting regimes, observed in wonder as the beautiful town gracefully essayed out of daylight into the evening hours. With gelatos and pizza slices we strolled the neat, touristy streets where natty young ladies walked their boutique dogs and sun tanned vacationers considered restaurant menus even as the glitzy Prada store closed its doors for the day. The 8.30 pm shuttle to the port city of Salerno took an hour and passed the magically lit towns of Minori, Majori and Vietri sul Mare before
June 15th 2014. My train to Taormina was scheduled to depart at 1.45 pm and Sheila's to Rome an hour later, allowing us a free morning. We had one last Neapolitan activity to cross off our list (Sheila's list actually) – eat pizza at the best pizza restaurant in the world. We checked out of the hostel and rode the metro to Napoli Centrale where we bought tickets for our later journeys. Sheila then led the way to 'Da Michelle' of the 'Eat, Pray, Love' book and movie fame, a brisk 20 minute walk away. I haven't read the book but Sheila assured me it was the script of every travelling girl's dream. (Note to self: never read the book) It was still early hours but the moderately sized pizzeria, its walls decorated with framed quotes from the book and still pictures from the movie, was already full with the two of us taking the last available table. There is no menu at Da Michelle, it's just margherita pizza, and the only exercisable option is single or double mozzarella. We ordered two doubles and the oddly shaped, generously sized pizza was bloody delicious- the base thin and chewy, almost with the consistency of a double folded rumali roti, and the salty tomato sauce delightfully tangy. To be honest though, it wasn't the best pizza I've ever tasted, having had better at Toit. I was surprised to learn how inexpensive the meal was considering Da Michelle's iconic status, and even more surprised to see such a large crowd outside waiting their turn for a table. Sheila and I said goodbye at the station. I wished her good fortune in the pursuit of her dreams and she wished me the same, promising to remain in contact. Good luck brave woman. Now I was solo dolo. The Regional to Syracuse via Taormina departed Napoli Centrale on schedule and for the next five hours until the train reached Villa San Giovanni I wrote my travelogue uninterrupted, occasionally copping glances ('putting cun' as they say in namma uru) at the modish young woman in cheetah tights and big red lips seated across from me. Remember our adolescent days when train travel necessarily entailed a cursory scan of the dot matrix printed reservation chart pasted by the compartment door to ascertain the age and sex of the travellers in the vicinity of our assigned seat? Has anything ever come out of that? Have you ever had a good looker near you? No. No. Not ever. Come to Italy, travel by train and claim your redemption. Travelling south along the coast, the locomotive unwavered in its commitment to the sea, always by the water as it pierced the hills and glided over the valleys that stood in its way. At Villa San Giovanni they put the whole damn train in the belly of a ferry and sailed it across the strait to Messina, its counterpart on the Sicilian shore. On the ferry, I disembarked from the carriage and climbed to the top deck to take in the magnificent views of the famous crossing and was delighted to note that one of the many vessels negotiating the strait that evening was the Nieuw Amsterdam as it sailed past the toes of mainland Italy north into the Tyrrhenian Sea. Oh you've forgotten the Nieuw Amsterdam? Remember the cruise bound couple from Surrey who lent me their phone in Venice? I hoped they were having the time of their lives on board. At 8.50 pm the train slowed as I heard the guard announce through the public address speakers that Taormina was the upcoming station. I was the only passenger to alight from the empty train and waited outside the boutique station by the blue 'Fermata' sign for a bus to transport me the last stretch of the journey. While the railway station that serves Taormina sits by the waterfront, the ancient town itself rests atop a sheer cliff that leaps out of the Ionian Sea, accessed by a steep, single carriageway of successive hair pin bends. I walked uphill from the bus terminal at the entrance of the small town to Hostel Taormina on its far side, following the directions on the booking confirmation email that I was mindful not to have erased. The compact, quirky hostel was a converted first floor residence where pretty Ilea, the friendly manager, showed me to my bed in a six bed, mixed gender dorm. Barring two blokes, the lodgers at the hostel that day were wedding guests from Catania (a major city south of Taormina) and Messina who were out celebrating at the wedding party. The two who weren't part of the nuptial contingent were permanent hostel resident Marco, a cook employed at 'The Empire' hotel next door, and Ricardo, a hotel management graduate from Puglia on the southeast coast of the mainland who had a job interview at the same hotel the next day. This was Ricardo's second evaluation with the luxury pensione; on the first attempt he was advised to improve his English communication skills and denied employment. Ricardo was eager for an assignment in Taormina to be close to his girlfriend who lived in Giardini-Naxos, the town immediately south, and when he realized I could string a sentence or two in English, asked if we could spend a few hours together to practise English conversation. In return he offered me a guided tour and a drink. I accepted. Immaculately manicured Taormina, where the tourist is central, not incidental, wasn't entirely my kind of town though its strategic disposition on the massive crag, lording over the coast and enveloped in the aura of mighty Mount Etna to its south was compelling enough reason to stay. The town centre straddles the primary pedestrian thoroughfare, Via Corso Umberto, roughly confined between two archways-Porta Messina and Porta Catania- at its north and south ends respectively, within which lie a succession of boutique hotels, fine dining restaurants, art galleries, designer clothing stores and a piazza and duomo or two. We walked downhill from our hostel to the main drag and traversed from one arch to the other and back, Ricardo recommending I visit the Greek Theatre, the public gardens and L'Isola Bella during my stay over the next two days. He made a concerted, sincere attempt at English conversation and studiously referenced his grammatical errors against the correct syntax, vocally recalling the rules of usage of adverbs and past participle and present continuous and what have you before correcting himself. 'O'seven', the mandatory Irish pub, had a live gig that evening and was abuzz as all Irish pubs the world over are abuzz. The two of us posted up at the bar and took our drinks while the talented band sang popular tunes and a group of American girls on a bachelorette shindig created a raucous. Taormina was clearly an approved wedding destination. Ricardo had mentioned during the course of our conversation that he played the harmonica in a Blues Band and unbeknownst to me had the instrument on his person. To my lekker and right surprise, he approached the band after the last song for the night was performed and requested them to provide a 12 bar Blues rhythm at tempo. They obliged and he improvised a wicked honky-tonk melody over the familiar harmonic progression, getting every patron's motor up and running. The talented boy shouldn't be in the hospitality business. Dinner was pistachio gelato with pistachio nuts and chocolate sauce stuffed in a cream topped crepe at a small establishment serving late night stragglers, 6 Euros of decadence. My first Sicilian sleep followed presently. * I awoke a little after 6 the next morning with an irresistible urge to write. For the next four hours as the sun steadily rose out of the azure Ionian Sea, I worked on my journal sat on a recliner on the terrace overlooking Taormina and the sea beyond, stopping only when the heat got too oppressive. Back at the dorm Ricardo was prancing about with nervous energy dressed in slacks and a formal shirt and the wedding guests had checked out. I showered and set out to explore Taormina by day, wishing Ricardo luck. I walked back and forth between the arches and explored the sloping by-lanes of Via Corso Umberto and in such a manner came upon the highly recommended public gardens to its east by the precipice. I support the recommendation- the well groomed, shady and sizeable giardino by the cliff edge with stupendous views was an oasis of non-commercialism in, well, a commercial town. I walked to the ancient, beautifully situated and extremely well preserved Greek Amphitheatre (entrance 12 Euro) with imposing Etna in the backdrop that was being prepped for the weeklong Taormina Film Festival beginning two days later on the 14th. I reckoned it was too hot to visit the beach at L'Isola Bella and returned to the hostel to write some more, deciding to venture out again when the sun was kinder. Italy, and for that matter the whole of Europe I presume, is incredibly equipped for the quick and affordable movement of people. Vast distances can be covered in relatively small periods of time on a moment's notice on account of the fantastic land, water and air transport infrastructure. You could decide to travel from the far south of the country to its northern borders and further into Europe and find yourself on comfortable, appropriate transportation headed for your destination within the hour. Asia, and particularly India, for that matter lags in this respect even as I declare that considering the circumstances of our Nation, there is no greater human endeavour than the Indian Railways. In my opinion, Europe is handicapped regarding the instant availability of accommodation, especially affecting the take-it-as-it-comes, anti-itinerary variety of travellers who do not have unlimited quantities of time and tend to move from one location to another on a whim. Unlike in Asia, there just isn't a proliferation of cheap digs to indulge this impromptu style. It's injudicious to expect hostel availability on demand in these parts, especially at the popular destinations in high season; at best, you'll pay through your nose for a crummy bed and at worst, be left stranded. The result? On a two or three week vacation where every day counts, you succumb to reserving in advance, which in effect surrenders you to a schedule. Ricardo and Marco spoke highly of Palermo when I asked for destination recommendations and deciding to take them up on their suggestion, thought it wise to use the resources of the hostel to secure reservations in the Sicilian Capital for my final three nights. The manager that afternoon was Andrea- a slim, short young woman with cropped black hair and a compact, cute face. Also noticeably, her breasts were abnormally large for her body and it helped that she wore a singlet two sizes too small. From the moment we saw each other we wouldn't stop smiling. "Ciao, I'm Kuri" "Ciao, I know. I'm Andrea" she said as we enthusiastically shook hands and I sat on the couch by the reception desk. "Are you having a nice day so far?" she enquired as she leaned forward, facing me, seated higher on a swivel chair. God almighty, where was I to look, she was spilling everywhere. "I was all hot and sweaty from the sun so I returned to the hostel. But the gardens and theatre were great" I replied, trying to keep my chin up. Damn they were a sweet pair. "I'm hot and sweaty too" she proclaimed as she mockingly fanned herself with a Taormina tourist map. Wondering if there was a double entendre there I asked, "I'd like to make hostel reservations in Palermo for the 14th, 15th and 16th. Can you sort me out?" "It would be my pleasure" she said as went about looking in a diary for a phone number and made a call. She had a brief conversation in Italian before disconnecting. "That hostel is full; they only have a bed available in an all female dorm. Do you want to go as a female?" she asked, giggling as she continued, "You can have my hair. And you can have my body" "Holy hormones woman! I'm fragile. It's been three weeks since my lieutenants left the building", I said under my breath. I doused the sexual cinders with a very idiotic laugh, fearing the innuendo would climax to an immediate carnal resolution, for which the front door wasn't the appropriate venue. I had to canal it for later. Andrea made another call and reserved a bed at 'A casa di ami' for 20 Euro a night, the same tariff as Hostel Taormina, and gave me great tips on day trips from out of Palermo. She was an extremely helpful person, going out of her way to provide bus schedules and directions. "I'm hungry, it's lunch time. Have you eaten?" she asked after the booking was made. "Yes I have" I said, telling her about the pizza slice I just walloped. Wrong answer fool. Wrong answer. Predictably, she got up and left and I never saw her again. I justified my gormless performance by assigning liability to her peculiar body odour and slight resemblance to Messi, both of which were excuses. It was time to turn in my player wings and re-train. I wrote for a couple of hours until 4 pm when the sun was less harsh before setting out again. L' Isola Bella, or The Beautiful Island, is a rocky but verdant islet under Taormina's nose, loosely connected to the beach on the mainland by a narrow pebbly isthmus, centred in a sweeping bay of transparent blue water. I rode a cable car down to the coast (3 Euro one way) and walked the short distance from the cable car station to the popular beach and islet, settling down on the uncomfortable pebbles in a shady spot away from the crowds. I read a little, swam a little, slept a little and rode the cable car back up to Taormina at 7 pm. Ricardo was at the hostel and seemed in good spirits after the interview. He would know the hotel's decision in a week. We sat talking on the terrace and were momentarily joined by Daphne and Kiko, two guests who were assigned beds in the dorm next to mine. Daphne was an American doing her PhD in England and was in Taormina to attend a weeklong Neuroscientists Convention starting Monday, the 16th. I noticed it was a while since she had seen the insides of a salon and was as geeky as geeky got in her black frame spectacles, ill fitted university sweatshirt and pyjama's. But she was fun and had an exuberant innocence about her. Kiko of Mexican and Japanese parentage was from Mexico, attending university in Germany and in Sicily on a 10 day vacation. Even though posh in appearance, her bony frame would have done well with a few additional pounds and her interesting but not conventionally pretty face (in my opinion of-course) was an in-cohesive, almost awkward, amalgamation of Native American and Japanese features. Daphne left after yawning twice and announcing it was her bed time. Kiko left for a shower after stubbing out her cigarette and soon it was time for Ricardo to leave as well. He was headed to Giardini-Naxos and from there on an overnight bus to Puglia. We exchanged contact information and he invited me to stay with him on my next visit to Italy. In return I invited him and his girlfriend to stay with me in Bangalore if they ever decided to travel to India. Arrividerci. The inaugural World Cup match between Brazil and Croatia was at 10 pm. My plan was to watch the game at O'seven and had an hour before kickoff. I showered and changed and just as I was about to leave the dorm, in walked in its newest boarder-let's call her Wendy Wu from Beijing, studying Architecture in Munich and fair, slim and pretty in the typical modern Chinese way. "Hi, how are you?" I greeted. She had just arrived from Palermo in a short black dress and heels. "I'm fine thank you" she said with an almost incomprehensible Chinese accent as she lugged her gigantic pink suitcase to her bed. "Where are you from?" she asked as I strapped on my watch and applied scent under my arms. "India" I said proudly. "India? Not possible!" she exclaimed dismissively. "I have a friend from India and you look nothing like him." "I have a friend from China and you look exactly like him" I replied, my caustic remark not entirely registering as she blinked at me befuddled and proceeded to type something in Chinese (presumably) on her Iphone. "See you later" I said and left for O'seven. I felt a little silly for being unnecessarily mean but I'm at war with Chinese women I could be attracted too. It's a long story that goes back to last year in Laos. The Irish pub was busy as expected. I found an empty stool by the bar and among noisy football fans watched as Brazil trumped Croatia, even if slightly unconvincingly. I saw Kiko and Wendy walk past O'seven at one point and considered waving them in but decided against it; I wouldn't have been able to hold a conversation with the football game in progress. Tired by the time the match ended I returned to the hostel and slept.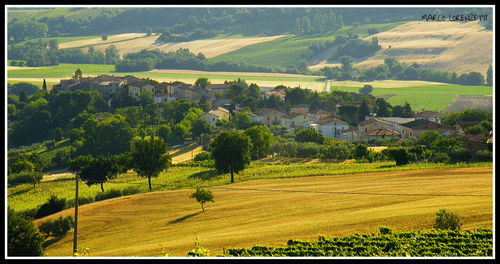 June 16th 2014. One of the reasons I chose Taormina as a destination was because of its proximity to Mount Etna, Europe's largest active volcano. I was excited at the prospect of a possible excursion to the crater rim and went about researching tours after reaching Taormina. For 97 Euro, a day trip to the summit was possible that included a funicular to the crater rim, but when I was informed that the temperature at the top would be between zero and negative three degrees Celsius with snow and icy gusts, I decided against it for the lack of adequate protection. 'Etna People', an adventure outfit, conducted tours of the lower Etna geography and its extensive lava fields at a considerably lesser altitude. I decided to participate in this excursion and booked a spot through the hostel for the 13th, my final full day in Taormina. The cost of the daytrip was 68 Euro and included a tour of a vineyard, a wine tasting session and lunch. At 9 am on Friday the 13th I was collected from outside the hostel in a white Land Rover by Marcello, the tour guide. A lady and her high school daughter from Sweden, two of the eight people on the tour that day, were already in the SUV when Marcello came for me. Maria, the senior, was a yoga disciple who regularly visited India for her spiritual and yoga fix and I don't know if the yoga had anything to do with it but she was a fine woman for someone past 50. I mean, I would have tapped that fine anatomy. The remainder of the eight were a couple from Malta and a young family of three from Moldova. First on the programme that morning was the serene Alcantara Valley south of Taormina where the Alcantara River, the longest in Sicily, cascades in a succession of mild waterfalls and moderate rapids as it flows through the volcanic landscape north of Etna before draining into the Ionian Sea at Giardini-Naxos. We walked through orange and lemon orchards, plucking the delicious fruits at will and trekked upstream, settling by a waterfall on a picturesque section of the river to consume the citrus delights under the supervision of a decrepit Norman castle atop a hill in the distance. Marcello, our guide with an enlightened worldview and a deep love for Scilly, spoke passionately about his lands' history and struggles from the Greeks to the Mafia and beyond. A naturalist, geologist, volcanologist and comedian, he knew everything about everything and kept the group entertained with his humorous commentary, creating an informal, seamless atmosphere, that the nine of us hardly seemed like an arbitrary collection of people. On the road after Alcantara, we gradually ascended the dichroic topography of vegetation and lava rock as the temperature dropped and the sun lost its influence to the volcano's sub climate. We explored a lava tube, or lava caves as they're popularly called, formed by the volcanic processes of cooling molten lava streams. Following an off road escapade through a section of boulder strewn woods where Marcello nursed his purring Rover, we drove to the Bove Valley below the north face of Etna and trekked to 2000 metres on its slopes with the formidable snow covered summit looming above and lava fields for as far as the eye could see all around. The capacities of a volcano have to be seen to be believed. It was lunch by this time and we were hungry after the physical exertions of the morning. We descended from the heights of Bove and looked forward to the last section of the tour – the vineyard, wine and lunch. Gorgeous views of the undulating countryside and Taormina in the distance welcomed us at the popular Bambino Vineyard where we were briefed by the owner himself on the nuances of growing quality grapes before he led us to a large table in a sprawling hall, bustling with oenophiles and Etna trippers. Over antipasti and cheese platters, sommeliers introduced us to various Sicilian wines and their unique characteristics, dispensing advice on their optimally paired foods. Lunch was insalata and pasta with unlimited refills of wine, and like the Italians do these things, was spread over the best part of two hours, the alcohol aiding the camaraderie to the desired effect. I watched bemused when Maria winged for her daughter on an instance, the pair of them like girlfriends. Junior thought one of the waiters 'cute' (ppfft!) and shared her opinion with her mother who urged her daughter not to leave without a phone number. She failed to deploy when the moment came but Maria stepped in and obtained the digits, the duo all giggles. I tried to imagine my dad and high-school me in the same situation. What if we were at a restaurant and I asked for his help in procuring that hottie's number because I found her incredibly sexy? Would we fist bump if we succeeded? Not a possibility, I concluded and chuckled over the disciplinary whack that would have been administered. Different culture. Different era. I returned to the hostel at 6 pm to find the three empty beds in my dorm assigned to Tommaso, Giuseppe and his girlfriend, all of them university students from Catania, and volunteers at the Taormina Film Festival beginning the next day. I watched Cameroun play Mexico on the tele at the hostel kitchen and when I went to shower after the game, realized my personal towel had been nicked! It couldn't have been claimed as a case of mistaken property because I put it out to dry across my dorm bed where nobody had any business, and when I told the friendly manager about it, he replaced it in an instant with a new towel, no questions asked. I'd like to believe my towel wasn't stolen, but passionately annexed by Andrea, who as I write this is stepping out of the shower and wrapping herself in it, smelling like Vidal Sassoon. Like last evening, the grand plan was to watch the 10 pm game at O'seven, that 90 minute decimation of Spain by the Netherlands. I recruited Daphne into my agenda and she agreed to accompany me for a while, mindful of her closing time and on the way out came across Wendy who promised to join us after a shower. The university trio were blinging up for a party at Messina. Daphne had been on an Etna excursion as well but with a parallel adventure outfit and comparing notes at the pub, discovered we visited the same places in different order. When I teased her mildly about her geeky flavour and neuroscience doctorate, she protested, considering herself 'quite wild', having once been on an all night drinking binge with her boyfriend at 'Burning Man'. It was almost the final whistle when Wendy arrived after her shower (she had to blow dry her hair) by which time Daphne left as did the Spanish fans. She looked stunning. Period. It pleases me to no extent when a woman makes the effort to accentuate her feminity. We sat by the bar and during the first Irish lager spoke about our domestic situations and other general nonsense, the distance between us atleast a couple of feet and no physical contact. During the second Irish lager she spoke of her insecurities about her body, especially in the social climate of China, complaining she wasn't fairer and skinnier and fearing she'd deny her parents the leverage to match her with a high quality partner. I scoffed at that improbable situation; she was a super-deluxe version of skinny and fair and I wondered if she knew that Chinese men had notoriously small pistols. "I want knees like yours" she said, "I saw your legs when you got out of bed this morning." Our bar stools touched and our hands rested occasionally on each other's thighs as we leaned into each other. After the third Irish lager one barstool was redundant. I sat with my arms around her hips as she stood between my thighs while the gentlemen oldies stole envious glances. She led on to say that I was a very attractive man and showed me risqué selfies on her phone while I mentioned in no uncertain terms that she was a very sexy woman, my transparent sexual interest rendering her face flush. When I enquired what the tattoo peering out of her strapless tube was about, she yanked her top down, almost revealing her entire white breast, to show me ink of a powerpuff girl. Concerned about her being too intoxicated to make uninfluenced decisions (I'm noble like that), I suggested that perhaps a fourth Irish lager shouldn't be considered. She recommended that I add Vodka to my Diet Coke as she rang up the fourth half pint for herself. This was in the bag. We couldn't keep our hands off each other on the walk back to the hostel as I savoured that golden feeling of an imminent sexual interaction. I closed the door of the empty dorm behind us and it wasn't even a moment before I pulled her body close and leaned in to kiss those piquant red lips even as she eagerly submitted them. We went at each other like we hadn't eaten in days and it was atleast a minute before we throttled the intensity down to extended rallies of sensual lip locks and investigating tongues. I have to admit though; she wasn't a good snogger, for some reason choosing to accompany her kisses with curious Mandarin sound effects that I found quite weird. My palms rested above her tiny waist and just as I was sliding them up her petite frame the door opened and Tommaso entered. "Mama Mia, what is this!" he exclaimed with a bewildered, jackass grin as a very embarrassed Wendy withdrew from me and slinked to her bed. "Wendy was uncertain if men found her attractive because she feels she isn't slim enough" I said, before continuing, "Being the gentlemen that I am, I felt obliged to allay her doubts with a demonstration." "She's perfect, she shouldn't lose any more weight" said Tommaso matter-of-factly, playing along as he turned to Wendy, "Please eat all three meals tomorrow." It didn't matter that Giuseppe, his girlfriend and Marco returned to the dorm shortly after because the moment had passed, without hope of its resurrection, the instant Tommaso cut short our dingolfy. Let me dispense this advice to you wannabe freelancers: it doesn't matter if you're rich like Sheik Zayed or handsome like Shah Rukh, interesting like me or cool like Bono, ripped like Bruce Lee or smooth like my friend Ronen, if you haven't got your logistics down pat, you've got nothing. I tried to write but couldn't go further than a few lines and tossed and turned uncomfortably the whole night. I had an acute case of blueballs.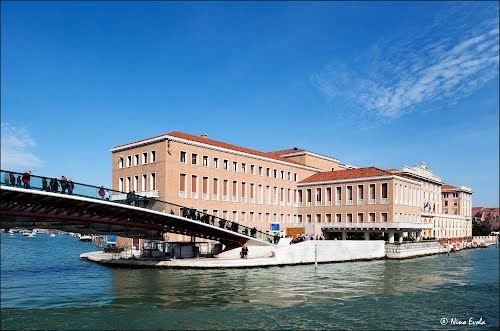 .June 17th, Terminal 3, Fiumicino Airport, Rome. I landed here a little after 8 am on a Ryanair flight from Palermo and have 7 hours before my 4 pm flight to Colombo. I've found a comfortable, quiet spot by a gift shop at this roundabout of humanity to present my last days in Italy. * I woke early and spent a couple of hours on the terrace, writing, before checking out of the hostel at 9.30 am. Ilea was at the front desk and after thanking her for a wonderful stay, walked across town to the bus terminal for the 10.15 am bus to Catania, the first of two legs to Palermo. One hour later I was deposited outside its main bus stand and waited an hour before the second leg, deciding not to venture on a wander of downtown Catania which seemed like a gritty big city with unremarkable architecture where busy folks went hurriedly about their business. The second leg took two hours as the coach cruised west and north on the motorway through the attractive hills of the Sicilian heartland to the island's Capital on its coast with the Tyrrhenian Sea. Following Andrea's instructions, I took public bus No. 107 from the railway station situated next to the bus terminal and alighted five stops later at the Roma Poste building on Via Roma. I turned left on Via Bara All'Olivella, walking until Teatro Massimo and around it to leafy Via Volturno, finding 'A casa di Ami' on the first floor of the third building on the left. I gathered from the architecture that this was the old quarter of the city and even though at a far superior standard when compared to Indian cities, cleanliness levels weren't what you'd associate with urban Europe. Nonetheless, spotless Taormina wasn't a patch on ruddy Palermo and its beguiling flavours where locals and tourists employed public faculties alike, even as a million of the former went about their daily subsistence. I was welcomed by Maria, the manager, who showed me to my bed in a six bed, mixed gender dormitory. The eccentric hostel and my favourite by far, was a converted apartment in a Fascist era building where percussion instruments and other peculiar artefacts were on display along the ochre walls of the common areas. The large luxurious bathroom across the hall came with a tub and that unnecessary waste of space, the bidet. For those of you who aren't in the know about this silly installation, it's a low basin on which you sit and appropriately adjust yourself so that the water jet it shoots is received with its full momentum at your exit gate. Some ludicrous versions even have a hot and cold water option. It's the second part of a two step cleaning process; first the toilet paper procedures on the main commode followed by an uncomfortable shuffle with your pants at your ankles to the bidet for the water jet. God forbid the commode and bidet are located at opposite ends of the bathroom. In that case I guess it's just best you step out of your pants and inners entirely, lest you trip over your shackled ankles and injure yourself, transbathroom shimmy. I can't get my head around the idea of rising from the commode half done so unequivocally announce that the Indians got this one right with the health faucet feature though my brother mentioned he was in love with the bidet and wanted to take one back to India. The old quarter of the 2700 year old city with its palaces, piazzas and duomos roughly occupies the urban blocks between the waterfront and Via Papireto from east to west and Via Cavour/Volturno and Corso Vittorio Emmanuelle from north to south, though there is much to see in the modern city that extends far beyond this grid. One of the largest Mediterranean cities, Palermo has throughout the course of its history played a pivotal role in the successes of its ruling regimes, thanks to its strategic location in the middle of the Mediterranean Sea. Changing hands between the Greeks, Romans, Arabs and Normans before being included in the Unified Kingdom of Italy in the nineteenth century, the multiculturally tinged society is awash with these influences in its ethnicities, architecture and cuisine. I put a load of laundry for process in the washing machine and decided to eat lunch while it was being done, exploring the narrow lanes behind Teatro Massimo and finding a restaurant serving Sicilian cuisine, buffet style, but with a difference – only one helping was allowed on two optional plate sizes, small at 5 Euro and large at 8 Euro. I opted for the biggie and noticed the manager watching from the corner of his eye as I stacked my plate a few inches high. Fair is fair boy, these are your rules, but as a result, my first Sicilian meal was a cacophony of tastes with random portions of spicy legumes and vegetable stir fries and coloured curries occupying my cutlery on every dig. I returned to the hostel to put my clothes to dry and spent a few hours indoors, sleeping and writing, before the day cooled a little. The June Solstice is less than a week away so when I departed a little after 7 pm to explore a section of the old quarter, the city was still bathed in bright sunshine. The 14th of June was also the day Italy and England took on each other in their opening World Cup campaigns and the excitement in Palermo was palpable, exponentially ascending as the day wore on. By 6 pm the main streets in the city centre were blocked to traffic as thousands of football crazy Palermitans filled the street-side bars and cafes, drinking and partying in the build up to the midnight kickoff. Maria had informed me that a giant screen was installed at an open space by the marina, so I planned the route of my exploratory expedition in such a manner that I reached the public screening venue at 11 pm. Walking west from the hostel on Via Volturno, I turned left, exploring the maze of by-lanes in the charismatic urban block between Via Volturno and Corso Vittorio Emmanuelle before turning east and passing the impressive Baroque architecture of Quattro Canti at the latter's intersection with Via Maqueda. Continuing on Corso Vittorio Emmanuelle to Piazza Marina by the waterfront, I followed the waterside broad-walk to Castello a Mare, the screening venue, where the giant screen was part of a carnival with open air food and drink stalls and a live DJ whipping up a frenzy. The music stopped at kickoff as thousands of fans in Azzuri jerseys, painted faces and waving flags ecstatically cheered and clapped every good pass and attacking move and booed and cursed every bad pass and foul. You can imagine the scenes of elation when Marchisio scored for Italy in the 35th minute and the deathly silence that followed when Sturridge equalized a few minutes later. The energy going into the half was that of mild disappointment but at the start of the second half the spectators were back with gusto. All hell broke loose when Balotelli scored in the 50th minute and a mild tremor was recorded in Palermo when the referee blew the final whistle. Like an energetic audience at a rock concert, a jumping sea of blue sung the Italian World Cup song in unison and the streets came to life shortly after with processions of cars blaring horns and waving flags. I returned to the hostel at 2.30 am and fell asleep not long after. * Cefalu, one hour east by train along the coast from Palermo, was a recommended day trip that I took the next day. I was out of the hostel at 9 am and walked the chaotic streets of the Sunday market around narrow Porta Carini, indulging in a pair of shoes (15 Euro) and a haircut (6 Euro). Exploring the lanes off Via Roma, I walked south along it to Palermo Centrale and just about made the 11.10 am Regional for Cefalu, full with young beach goers. The postcard perfect seaside town rests under the aegis of a mighty crag, La Rocca, by the clear blue waters of the Tyrrhenian Sea. Fronted by a long sweeping curve of sandy beach, the charming town stretches west from the historic district on a rocky headland to its newer neighbourhoods, the medieval section complete with an old stone seawall, narrow cobblestone alleyways, a harbour and an impressive 12th century Norman era cathedral whose twin bell towers majestically dominate the town's urban skyline. Arabesque on the outside, the mosaics of Christ and his disciples on the inner walls of the altar are masterpieces of Byzantine art. This is all wonderful but isn't really why Cefalu is so popular-just an hour from Palermo, the small town swells in numbers during the summer months with tourists from Sicily, Italy and the rest of Europe seeking the beachlife. There were thousands of them sun baking on the sandy shore, not unlike a million penguins in a colony, crammed on an arctic ice shelf. I explored the narrow winding lanes and the impressive Cathedral in the agreeable old quarter, walking as far as the stone seawall along the town's northern edge on its headland. Just below and outside the wall was a narrow path built over the buffer rocks that I trod on while the sea gently crashed alongside. Taking a long lunch in the shade of a beachfront cafe, I watched as a multitude of Caucasians foolishly surrendered their nice white complexion and following a double gelato, returned to the train station for the 3.15 pm Regional to Palermo. I spent the next few hours at the hostel, sleeping and writing, until the sun became less harsh and embarked on my evening explorations a little after 9 pm. I walked north along the commercial Via Maqueda, past the showrooms of Ferregamo and Bulgari to Teatro Politeama, fronted by the sprawling Piazza Re Ruggero Settimo. Walking east on Via Amari by the posh restaurants until the harbour, I turned right and followed the main road south to the marina and Castello a Mare. The maze of streets behind the marina - Palermo's principal nightlife venue- was milling with well dressed young people solicited by the succession of bars and restaurants with live music and giant teles screening the football. I stopped for drinks (diet cola) and dinner (antipasti and cheese platter) at one of the establishments showing the France versus Honduras game and was congratulated by a patron when it was over, perhaps assuming I was French. How is that even possible? Between the two don't I look more Honduran? I was back at the hostel and in bed a little before 1 am. * 16th of June, the last full day of my Italian experience. After 19 days, 10 train segments, 7 regions, 5 hostels, 2 blow-outs, 1 wedding and half a hook-up, it was almost the end. Speaking of hostels, here are my recommendations for smashing hostel etiquette: Leave the bathroom looking, feeling and smelling exactly as you received it- spotless, dry, devoid of personal property and odourless. A helpful tip for the odour predicament is to end your morning routines with a shower. Steam and shower gel do well to neutralize embarrassing smells. If you have to use the bathroom for a major output movement more than once a day then couple every episode with a shower; there is no downside to taking many showers, especially for you hirsute lot. Use toilet paper to wipe the sink and floor dry, and please, for heaven's sake, dry your sorry underwear elsewhere. Likewise with the kitchen. Wash and dry all the utensils and cutlery you use and place them back in their racks. If you buy food from outside that needs to be stored in the refrigerator then don't be jackass and label your name on it, it's food, it's to be shared. However, don't also be a jackass and consume any food a bigger jackass has labelled for himself. Smile and be courteous even though many lodgers are not. Nonetheless, approach being friendly with caution, refraining from pursing conversation when the opposite side shows disinterest. You'll know this instantly. Listen to music through headphones if the other boarders in your vicinity are asleep and be mindful of silencing morning alarms as soon as they go off. For some reason Wendy had a 5 am alarm that managed to wake all the dorm residents but her. Marco, who returned late every night following his kitchen duties, used to be livid. If you feel the need to release a gaseous build up from your bowels then this is what you do: run out of the hostel premises and into the mountain range in the neighbouring district and look around. If you're sufficiently satisfied that there isn't a soul in sight then calmly execute its liberation. Just like they do in their own personal spaces, most female boarders dress comfortably at hostels and this entails loose, minimal clothing. I know it's the tendency for any male worth his salt to want to take note of skimpily dressed women, but gentlemen, do not stare, nay even look, under any circumstances, at female hostel guests as they go about their activities. Slyly put cun if you have to. Oh yes, and fellows, be cognisant of morning wood and take appropriate action. Right. On the ancient sea route between Greece and North Africa, the city of Akragas was established by Greek settlers in 582 B.C. Described by the Greek poet Pindar as "the most beautiful city built by mortals", it rapidly rose in prosperity and importance to become one of the most important colonies of Magna Graecia. The current archaeological site of the ancient sprawling metropolis is located by the city of Agrigento on the south west coast of Sicily, two hours by train from the Capital. In accordance with the tumultuous history of the region, the city was the possession of a succession of empires until Sicily was adopted by plebiscite into the Unified Kingdom of Italy in 1861. Agrigento lies perched on an expansive ridge by the edge of a plateau with superlative views of the Mediterranean Sea. However, apart from the town's visually delightful old quarter straddled around picturesque Via Athenea and its medieval architecture, the remainder of the modern town is an uninspiring cluster of boring concrete buildings. I had also read in the Rough Guide that this was one of Sicily's poorest regions and therefore a stronghold of the Mafia and with that knowledge debated if every white male with dark hair and sunglasses was a Cosa Nostra operative. Arriving a little after 10.30 am, I first explored the medieval section stretching west and uphill along Via Athenea before taking a bus to the site of the ruined Greek city a few kilometres away, the largest such archaeological area in the world. The main road divides the expansive location into an east and west section and if you're really a Greek freak you'll need a few days to explore both sides in detail. For the instant gratification brigade there's the Valle de Templi or the Valley of the Temples (entry 13 Euro), a part of the ancient Akragas site on its southern boundary and its poster boy. This series of seven Doric style temples in varied states of ruin can be seen in several hours, but if you can't be buggered to do even that, then just explore the eastern side of the temple series of which the Temple of Concordia is the jewel in the crown. This temple, dedicated to the Greek goddess of harmony, was built between 440 and 430 B.C. and is the best preserved specimen of ancient Greek architecture in the world, owing its excellent state of preservation to its conversion to a Catholic church in the 6th century A.D. The deserted beach town of San Leone at the edge of Europe and 4 kilometres south from the Akragas site was where I took lunch at a restaurant by the sandy, rather dirty and unattractive beach before taking a public bus back to Agrigento Centrale and the 5.15 pm Regional to Palermo. I spent the remainder of the day at the hostel, writing with my legs up on the couch in the common area, extremely tired after the long, hot day. With the 4.15 am airport shuttle for my 6.55 am flight to Rome originating from Teatro Politeama, a 20 minute walk away, it was lights out for me at midnight. * Immigration and security procedures completed, I'm seated by Gate 7 as UL582 is being prepared for the nine hour flight to Colombo. I've decided to splurge on my last lunch in Italy at a posh restaurant, excellently located with a panoramic view of Fiumicino Airport's two intersecting runways. I also notice that the restaurant employs a very hot waitress.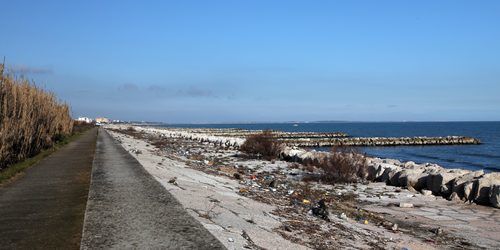 June 18th, 39,000 feet in the air on board UL582. The second meal service concluded amid mild turbulence with the seat-belt signs switched on. I've watched every hilarious episode of Family Tree on the in-flight entertainment screen and unreservedly recommend it to anyone who wants to know what funny is. The babies in the bulkhead seats and most of the passengers in the forward economy cabin are asleep. Its 2.00 am in Colombo, three hours from arrival and poignant that this red-eye from Rome is turning south over Pakistan into Indian airspace just as I'm about to conclude this account. * Would I travel again in Italy if I had a choice? For a historyhead like myself, how could there be a more enticing country than Italy, the museum of the world? How could I not want to return to those landscapes of snow capped peaks and black pebble beaches, of gentle green hills and clear blue waters, of mysterious volcanoes and sombre valleys? They were as beautiful as beautiful got. Surely I'd want to explore those ancient towns with their charming architecture, perched over hills throughout the land? Wouldn't I return to experience the richness of Italian culture and its idiosyncratic lifestyle? And the women, oh man, don't even get me started. How is it possible to not want to be amongst them- beautiful and stylish, passionate and effusive- even if they do have an annoying obsession with small, bonsai dogs? Would I travel again in Italy if I had a choice? Honestly, no. I wouldn't. This is a beautiful, wonderful world to discover and our time is short. And there's a voice inside me saying Italy already isn't my best destination yet, and it won't go away. * Saint Paul, an apostle of Christ and like Saint Peter, martyred in Rome under Nero's orders was a Jew and a Roman citizen who actively spread the teachings of Christ between the middle of the 1st century A.D. until his execution in 67 A.D. In the course of his ministry he founded a church in Corinth in Greece before temporarily settling in Ephesus in modern day Turkey. During his three years from 53 to 57 A.D. in Ephesus he wrote two letters to the Corinthians. In the first letter he speaks of love, of how it is patient and kind, slow to anger and its inability to keep an account of wrong doing. 'Three properties remain forever -Faith, Hope and Love' says Paul, continuing, 'But the Greatest of these is Love.' Eugenio and Ann, I wish the both of you Paul's wisdom and much love in your lives together.