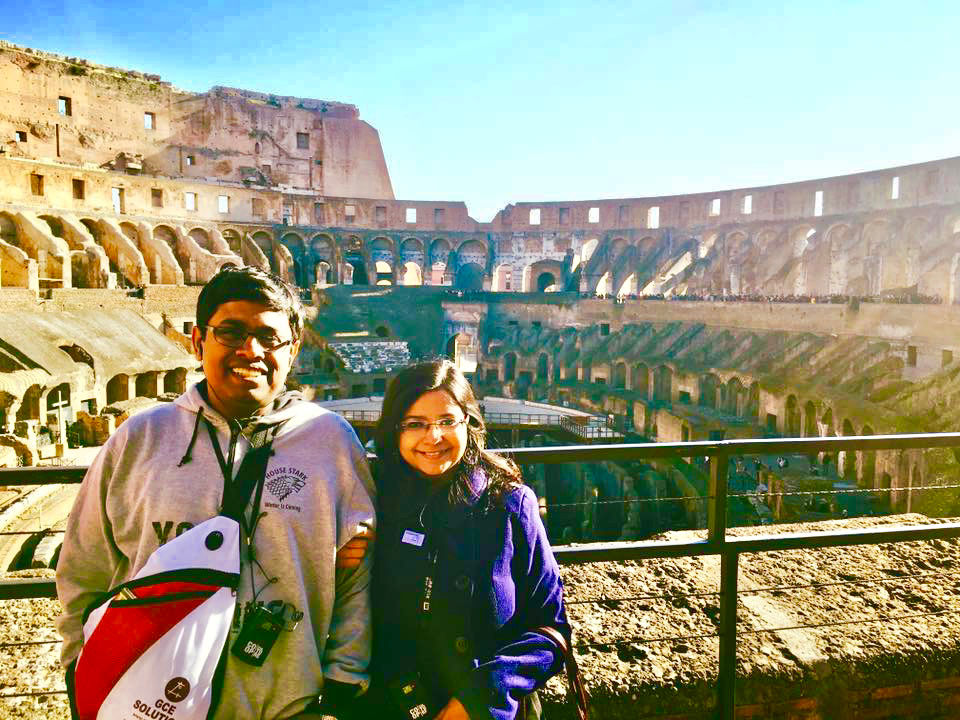 The first thing that came to our mind while planning our Honeymoon was - it has to be Europe and it has to include Italy !!! .
.
.
He's already been to Rome already so planning Rome was easy. .
.
.
This was my first travel to Rome and I am history, art and geography lover. Also I was inspired by the Hollywood movie "Gladiator". So since childhood that intrigued me to visit the Colosseum.
.
.
.
We wanted a picture together so here we are giggling and smiling, because our dream came true ????????????????
.
.
.
We had spent around 4 hours inside the Colosseum and touched the stones and reminisced about its history. .
.
.
Italy will always be our personal favourite destination since we love history, geography and art even though we both are science students ????????????????
.
.
.
#travel #travelbug #travelphotography #travelblogger #travelling #travelholic #traveladdict #traveltheworld #travelcouplelife #couplegoals #honeymoon #throwback???? #the_girl_who_loves_travelling #memories #italy #colosseum #history #amphitheater #travelcommunity #tripoto #tripotocommunity #travelpicture #travelthroughtheworld #travelgoals #travelbucketlist #travelpassport #travelobsessed #travelwithpassion #travelandleisure #travelblog