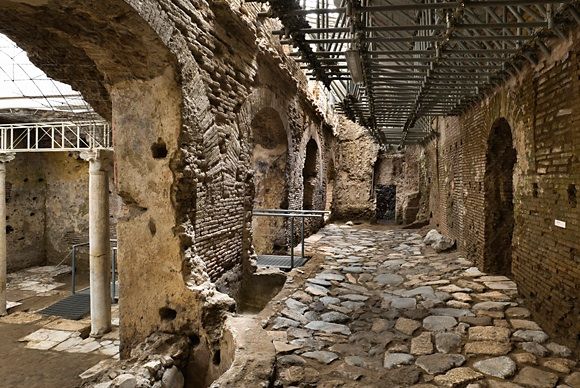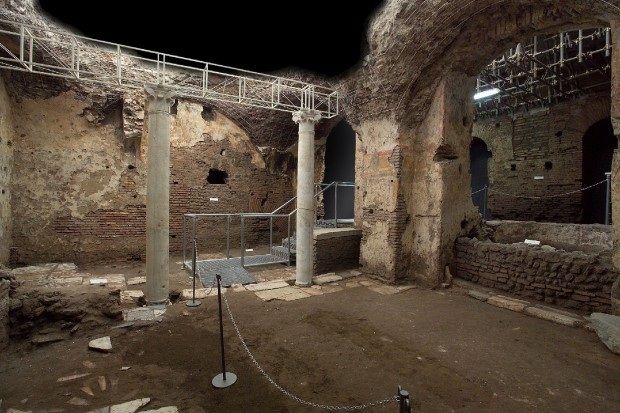 Follow me to the heart of Rome, and discover two thousand years of history exploring one of the most fascinating archaeological contexts of the Eternal City.
The Crypta Balbi is a unique museum first opened to the public in July 2000 as a result of many years of digging and restoration. The area interested by the excavations was occupied in the ancient time by a theater with its porticoed courtyard, houses and a vast public complex known as Porticus Minucia Frumentaria. Throughout the centuries the neighborhood underwent destruction and massive changes which dramatically transformed this section of Rome.
The museum illustrates the amazing layering of the city, offers an overwhelming itinerary through imposing ancient ruins and buildings and has on display an impressive selection of findings and artifacts.
The Crypta Balbi project is still considered the most important project of urban archaeology in Rome, ever. For ten years I was part of the team who excavated the site. Working at the Crypta Balbi has been an incredibly meaningful experience. It literally shaped my way of thinking and looking at history. I would love to share it with you.
Date: Sunday, March 2nd
Duration: approx 3.5 hrs
Starting Time: 2:00 PM
Meeting Point: 31, Via delle Botteghe Oscure. In front of the entrance to the museum.
Group: Min 4, Max 8 people
Cost of the Tour per person: 50 Euro

The participants will be responsible for purchasing their tickets (free entrance for EU citizens over 65 and any children under 18; reduced tickets for students aged 18/25).
The ticket is valid for three days and can be used to visit the other three sites of the Museo Nazionale Romano.