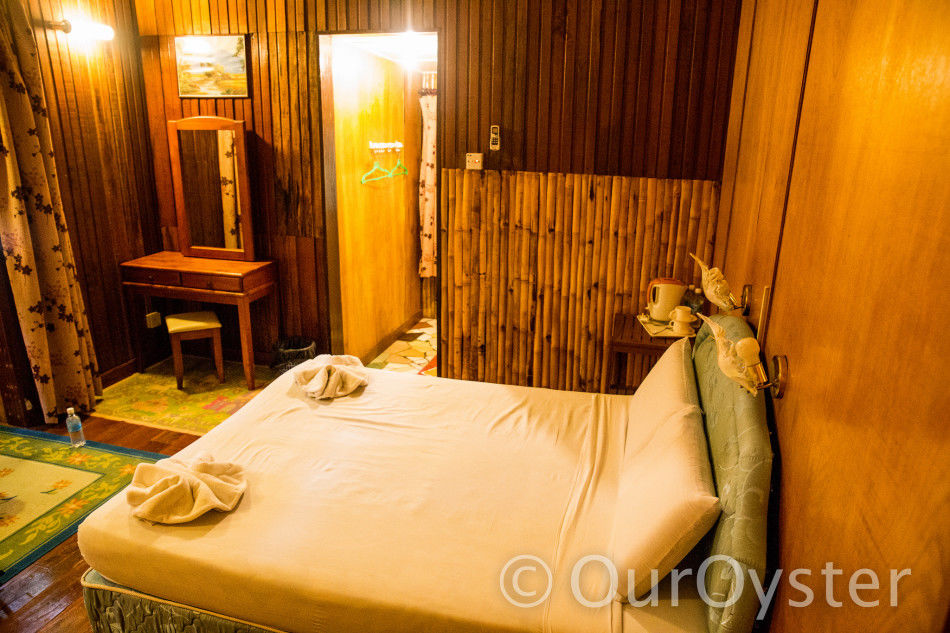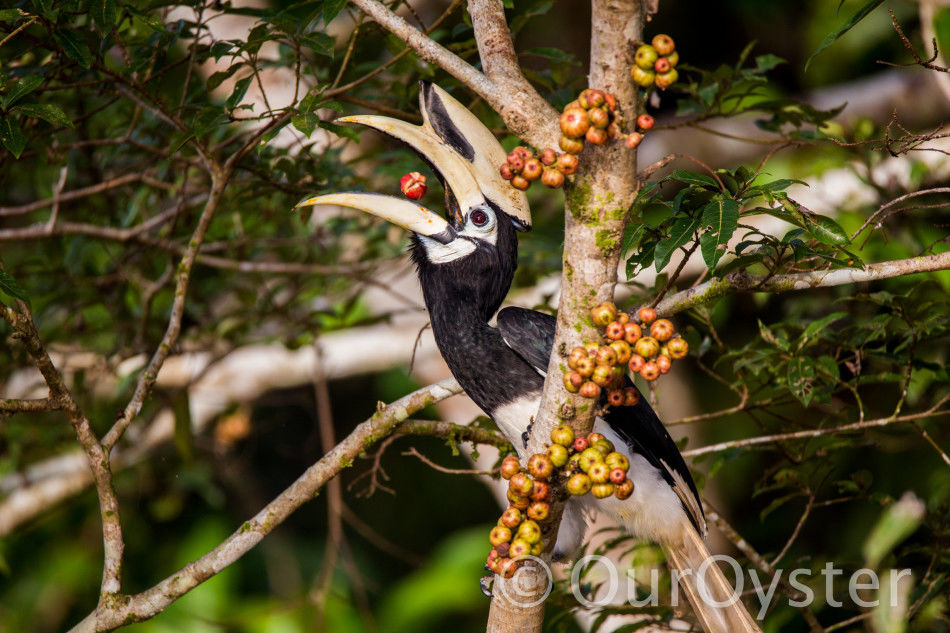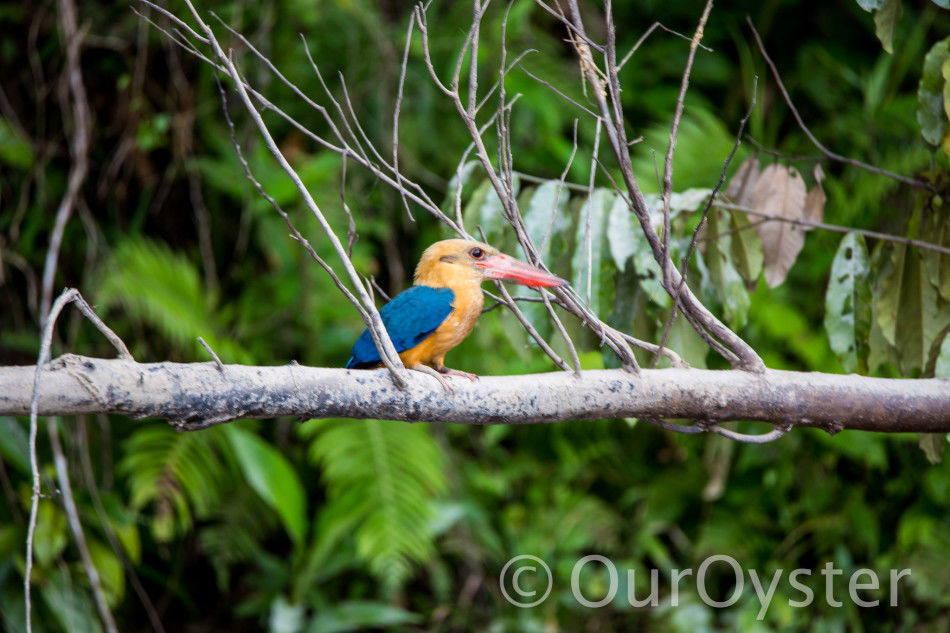 The best place to see wildlife in Sabah is along the Kinebatangan river. It is the second largest river in Malaysia and is known as one of the best places to see a huge variety of Malaysian wildlife all in one spot. Hornbills? Check. Crocodiles? Check. Proboscis monkeys? Check. Wild Orangutans? Check. Asian elephants? If your lucky!
Pretty much everything that makes Borneo famous can be found in this one spot. We had been based in Sandakan, visiting the Orangutan and Sun Bear conservation centres, as well as learning a little bit about the rain forest before heading out on our real life jungle adventure. We head inland from Sandakan, driving for about two hours until we reached the region of Sukau. A short boat ride brought us near to the village of Bilit, and to our new jungle home at the Bilit Adventure Lodge. Guest houses and resorts of all shapes, sizes and star ratings line this particular portion of the river, and despite that, the jungle is so thick that whereever you are based, you will feel isolated. Johnny, the proprietor of Sepilok Tropical Wildlife Tours explains, 'when we developed the land for the lodge, we did our best to not cut down any trees. The design of the lodge co-exists with the jungle."
We were only staying for one night and our itinerary included a sunset river cruise, a morning river cruise, and a jungle hike. However muddy conditions and the fact that both Jacob and I were suffering from fever soon saw our muddy hike swapped with a third, afternoon river cruise tour. Each and every cruise allowed us to discover a new face of the forest. New animals, new activities, new life. In this post we hope to share with you each new face and personality of the river. In a later post we will talk about other amazing jungle experiences – like the night jungle walk and our search for the timid tarsier.
Early Morning Cruise:

We met Robert, our guide, at ten to 6 in the morning. It wasn't easy to rouse ourselves from the comfortable bed, but at the appointed time we found our tired feet dragging across the board walk to the dining room for some much needed tea and coffee.
It's cool in the early morning. We didn't really pack for cool temperatures, but layered up as much as possible. The fog which rises off the river in the early morning sun has a chill to it.
This is the time for bird watching. This is the time of day when the jungles bird life begins to wake from it's jungle slumber and rise up in search for some breakfast. It was on this cruise that we saw the largest number of hornbills. The star of the cruise was this oriental pied hornbill who flew to a fig tree just above our boat and proceeded to snack on some figs.
Afternoon Cruise:
We decided to opt out of the jungle walk. Muddy conditions and a fever that Jacob and I were recovering from made the idea of another cruise sound pretty appealing. By 10 AM the morning chill was well and truly gone from the air. For this cruise make sure you apply plenty of sunscreen and put on a sun hat if you have one. But the afternoon heat it going to be well worth it. Today we are hunting for salt water crocodiles.
We only saw two crocodiles on our cruise, but I am certain that there were plenty of them in the water under our boat.
Sunset Cruise:

Although we got some of our favourite photos during the morning tour, we definitely saw the largest variety of wildlife on the sunset cruise. Noisy Macaques, jumping from tree to tree. Chasing each other through the branches. Snacking on water plants. These are the easiest monkeys to spot.
Larger and quieter, Proboscis monkeys are a lot calmer than the macaques, but their light colour and strange facial features make them easy to spot in the trees.
Bird life is everywhere as well during the sunset cruise. Kingfishers, bee catchers, hornbills, and oriental darter. These are some of the most exciting birds that we spotted. But there is more than just monkeys and birds, the keen eyes of our guides even spotted a couple snakes, camouflaged and rolled up in the branches of a tree overhanging the river.
Unfortunately we didn't spot any wild Orangutans or Asian Elephants, but that doesn't mean spotting on of these creatures is impossible.
Check out Sepilok Tropical Wildlife Adventures for more information on the Kinabatangan and Bilit Adventure Lodge.
This article was originally published on Our Oyster.