Meghalaya is a truly amazing destination, that keeps on surprising you with unexplored gems on each visit. The 'abode of clouds', Meghalaya is a cool, pine-fresh mountain state set on rocky cliffs. Some of Asia's wettest places, longest caves, most scenic lakes, natural bridges and enchanting waterfalls are found here in Meghalaya. So is it any wonder, that it is a place where a tiny slice of paradise can be found?
Garden of Caves is a natural space, created by seasonal waterfalls and fed by rains. Surrounded by the emerald greens of bushes and hedges, these cave gardens is home to caves, waterfalls and cascades. It was officially inaugurated as a tourist spot on 9th Dec, 2010 and has, thus, become a place explored by those who travel on the road less travelled. It is a 2.5 hectare property with seven major spots - Ka Synrang Syiem (the king's cave), Sum Syiem Falls, Ki Stieh Maw (warrior rocks), U Mawdohnud (heart-shaped rock), U Mawkhyllung (baby rock), Arsdad Falls, and Riat Umlwai Falls.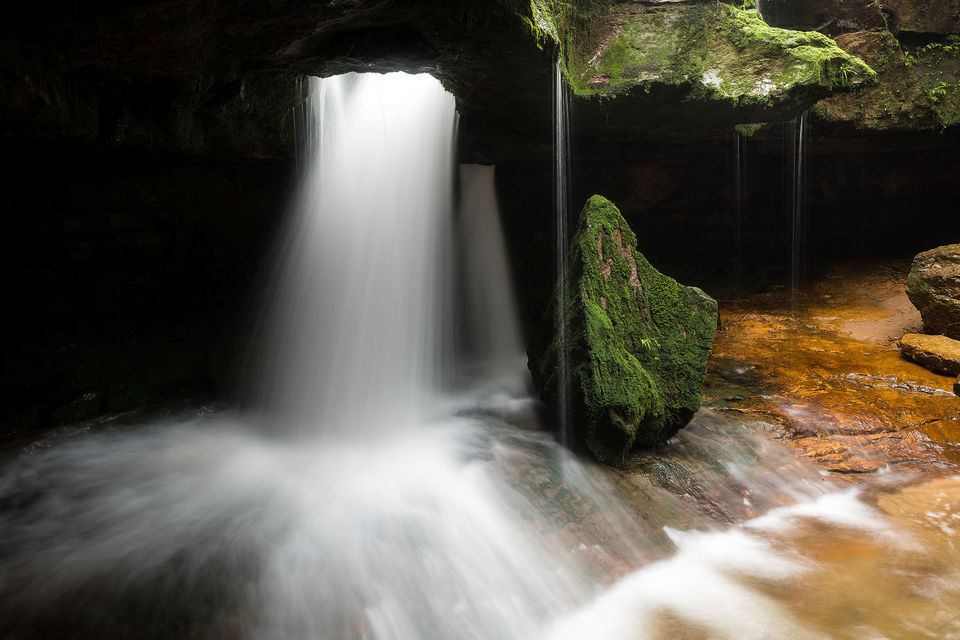 Where is Garden of Caves
In the midst of a remote, quaint village in Sohra, Meghalaya lies Garden of Caves, or Ka Bri Synrang, a stunning place of silvery waterfalls and crystalline ponds. Situated 10km from Laitryngew region near the Laitmawsiang village of Sohra, these cave gardens are perhaps the most breathtaking spot in the state, and probably even India.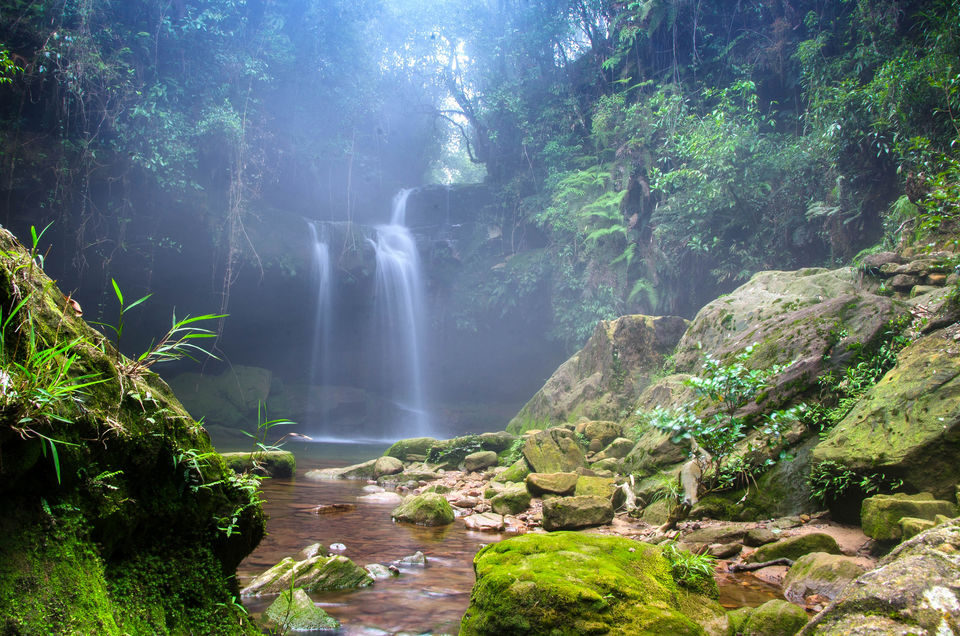 Why travel to these cave gardens?
The garden and the caves have been here for centuries. They were used during the British rule by the residing Khasi tribes to hide from the British. The cave gardens are surrounded by an actual, dense jungle and interconnected with curling vines. The caves are lightened by rays of the sun and the reflection of the golden rays on sparkling ponds, lights up the whole place as if were covered in diamonds. The stunning, mesmerising views of the waterfalls can be enjoyed up close or even from the bamboo bridges at the entrance of the garden. There are no hotels, restaurants or eateries here. So you can carry your own private picnic and just enjoy the beauty of the place.
The entrance fees to the garden is a mere ₹20 and the fees for mobile camera is an additional ₹20.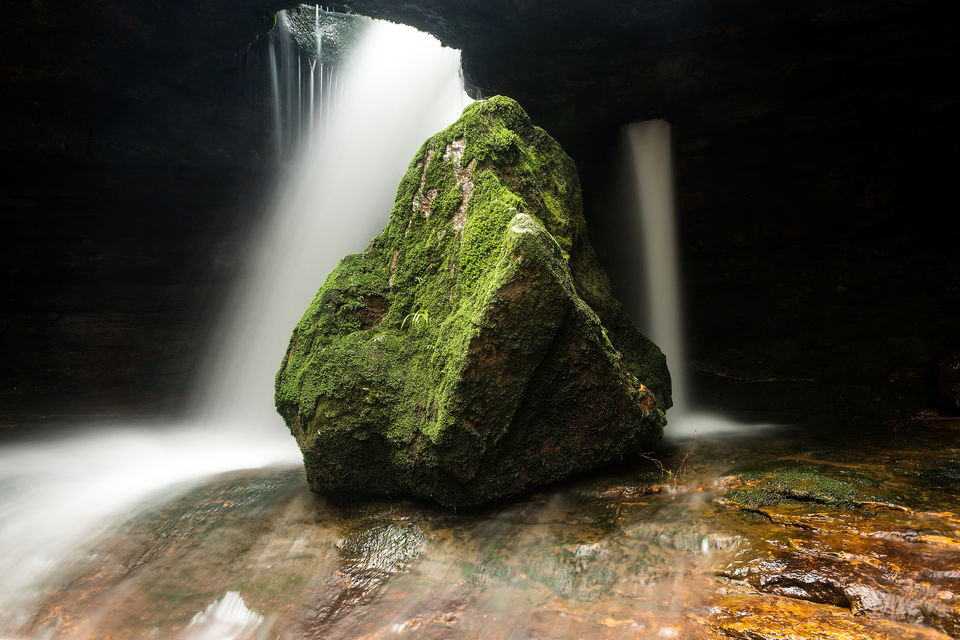 Best time to visit
You can visit Garden of Caves throughout the year. However, the best time to visit, to specially enjoy the waterfalls in their full glory, is in the months of August and September as that is the time when the area experiences maximum rainfall.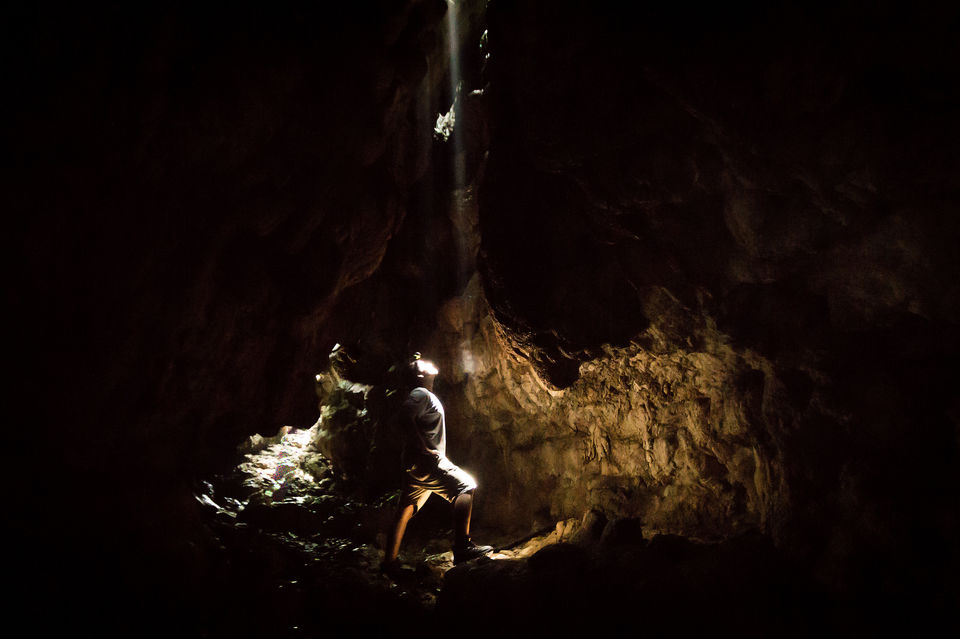 How to reach
By Air: The nearest domestic airport is in Shillong, which is 52km away from Laitmawsiang and has a flight to Kolkata. The nearest international airport is Kolkata.
By Rail: The nearest railway station is in Guwahati which is 145km from Laitmawsiang. From Guwahati, you can hire a taxi to Shillong and visit Garden of Caves en-route.
By Road: The nearest city is Shillong and you can take a full-day taxi from Shillong to Laitmawsiang and Garden of Caves. The price for a full-day taxi hire, for a sedan, starts from ₹4,000.
Have you visited these cave gardens? Or have you discovered another unseen, unexplored gem? Write about it on Tripoto and help millions of other travellers plan their next vacation.
Frequent searches leading to this page:-
cave garden nainital ticket price, cave garden nainital tour packages, top cave garden nainital tour packages with price list