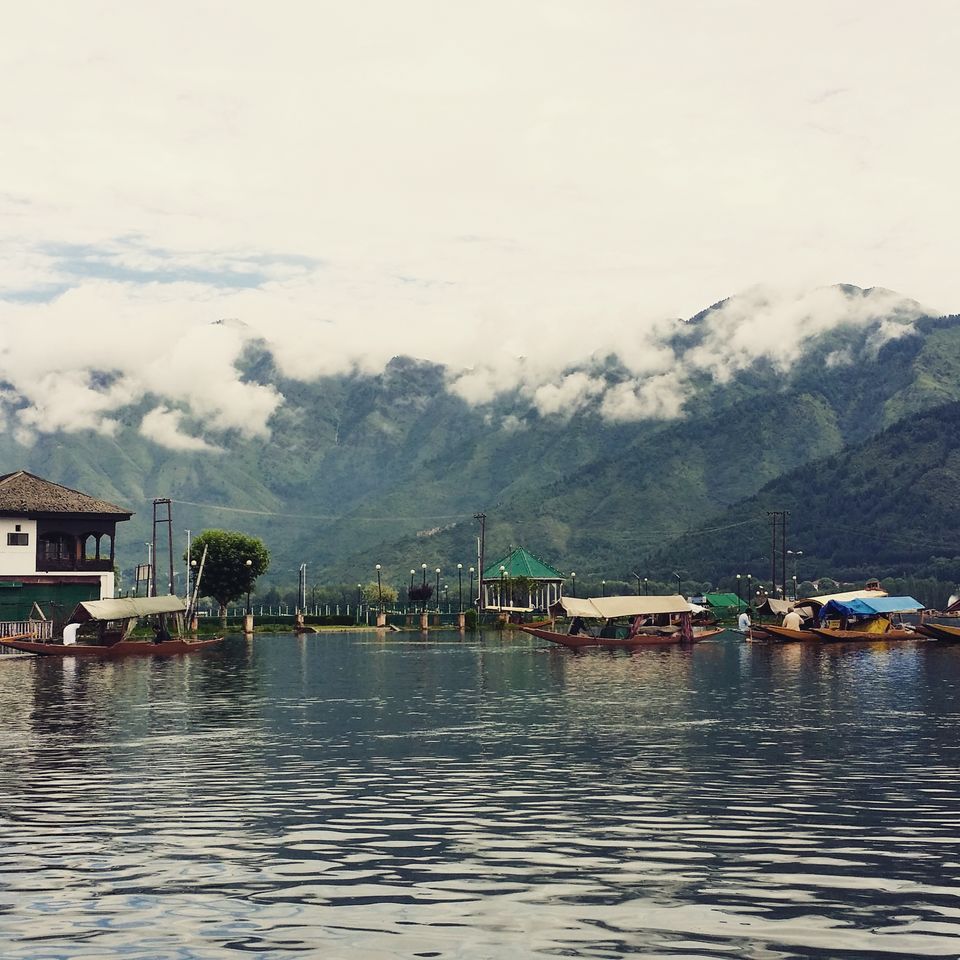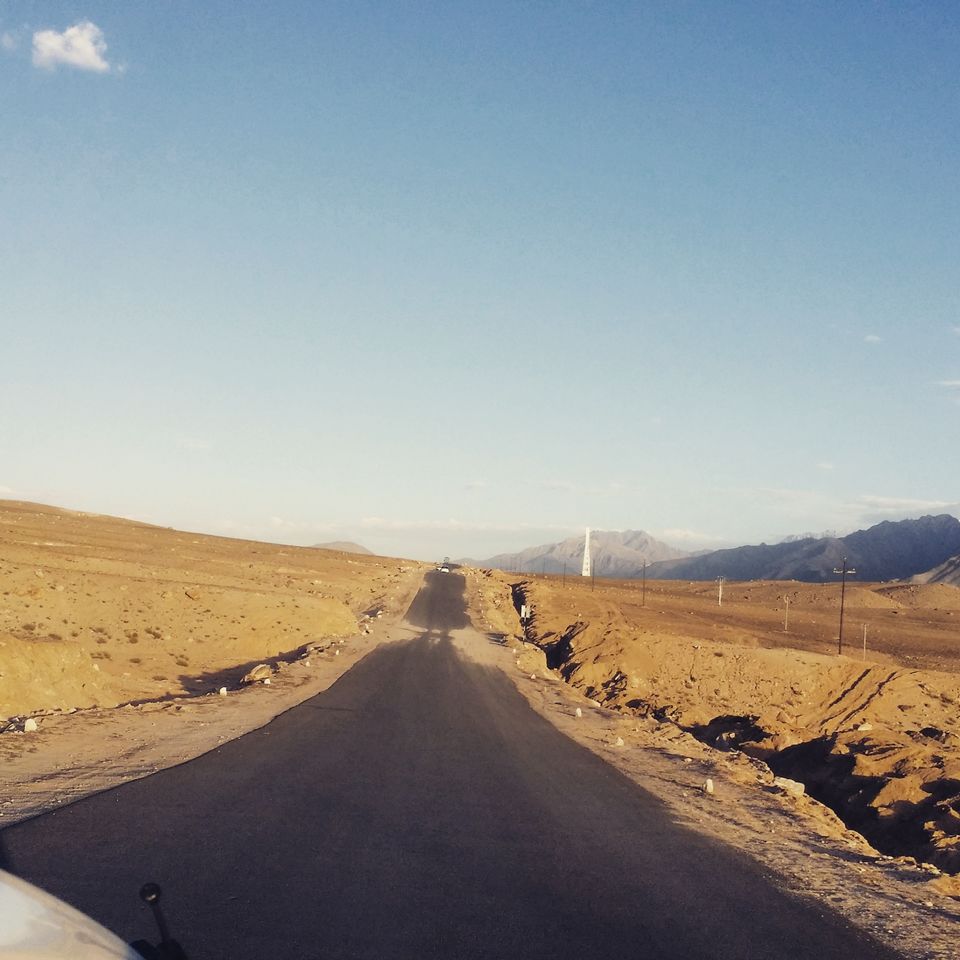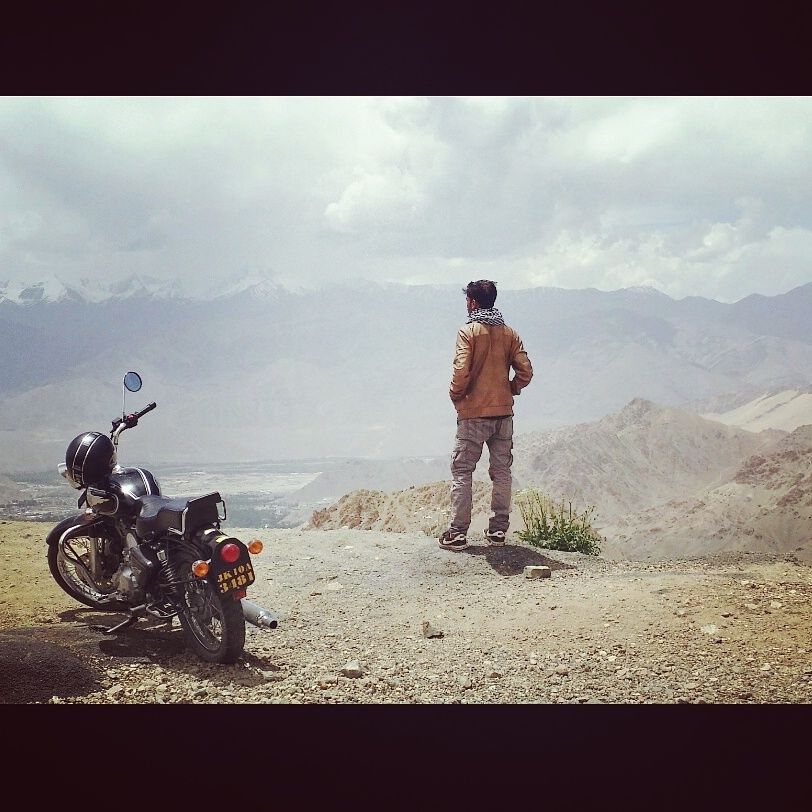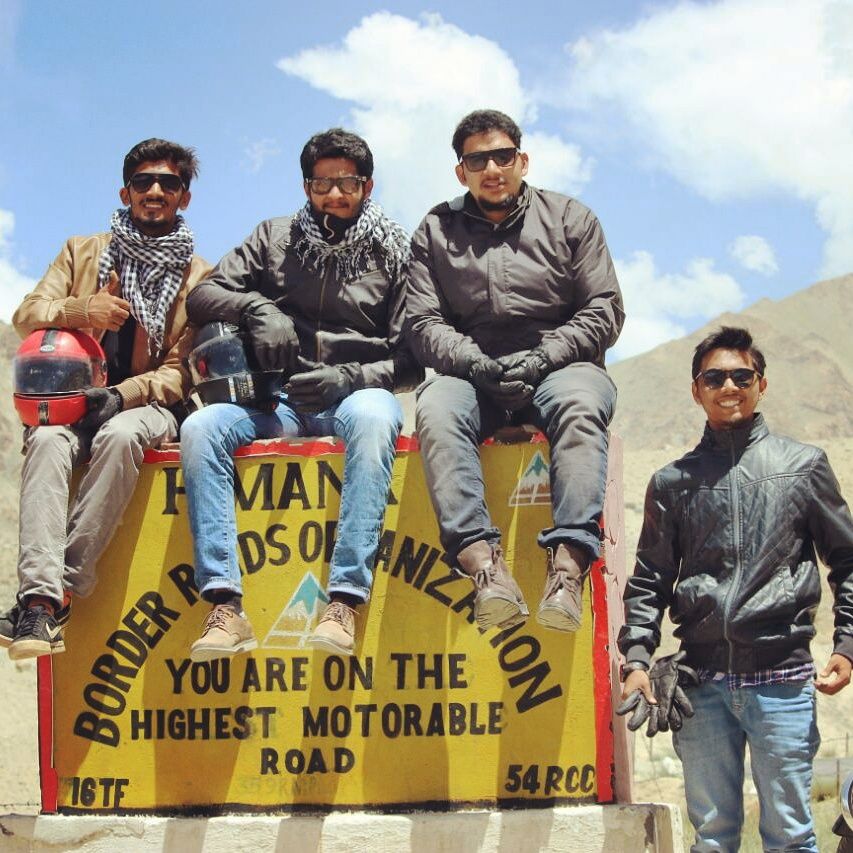 20/7/15
Its 20th july, the much awaited day. I barely slept last night fantasizing about the trip i was about to embark.
when you're about to begin a journey, a thousand thoughts would strike your anxious mind. wouldn't it?
And i proved no exception. had so much of expectations and imaginations.
And all of them slipped through my mind as i got ready in a haste so as to avoid being late.
Once i was done, i made sure I've taken everything I'd need, but you rarely feel satisfied in such situations. Nevertheless, the much awaited journey was much more tempting than anything i would forget to take, that i waved goodbyes to my parents and started to my cousins place without further affirmations.
and in a short while we all started together to the airport. As we reached the airport we came to know there was some twists to our journey. Our team of six members had to go in two different flights with two different stops in between, but nothing bothered us other than reaching Delhi which was our first destination.
An extra landing and 4 hours of waiting in chennai airport made the journey tiring and exaggerated.
As me and one of my cousin landed at Delhi, our first job was to search for the rest of the crew who had reached 10 minutes prior to us.
Instead they found us strolling around like lost kids.
Anyway it was like level one completed for us!
I was so overwhelmed by the joy of reaching Delhi that i forgot to be busy searching for rooms or traveling options to a hotel unlike my fellow travelers.
we soon hired a taxi and reached a hotel, got into our reserved rooms.
the dinner we had from the very same hotel was so good, never know if its the excitement that made it taste good, or if it was good for real.
But the night couldn't have got any better!
21/7/15
So it was time to explore the historical Delhi city.
As per our itinerary, 'Jama Masjid' was our first destination.
When you badly wanna reach a place, you rarely feel like bargaining with the never-yielding autowalas. and with your traveler kind of looks, they are always bound to make the most out of you.
Hurrying past the bustling traffic in the auto, i could feel the blazing heat of delhi.
But you gotta bare some heat to explore the hottest properties.
Reaching jama masjid was like a cold drop on us,
I was so excited at seeing the old architectural beauty and took a walk around the gigantic masjid, but nothing is complete without some pictures. So we started clicking pictures of the masjid and our very own stature with the wonderful architecture as our background.
the next destination was 'Red fort'
but we had a change of plan after seeing the long queue of people awaiting to get in at the red fort. We then managed to get a bus that assured to take us around some of the main places in delhi and we started as soon as the bus was filled. Our first stop was the famous 'India Gate' followed by some sightseeing from the bus and then on to 'qutub minar'where another twist in the tale happened.
the bus left the spot without picking us, as we were busy clicking pictures from 'qutub minar'. How mean!
But left without any options we got into a bus which was to take us to the stop closest to our hotel room, but to add to our bad fortune the bus' tyre got punctured.
As people in the bus were all ranting at the bus conductor, we were busy laughing at our bad fortune. the bus conducter after getting all the shoutings managed to stop another bus going to the same stop and told people to board the same if they were to reach the destination soon, and without any doubt everyone got into the already-stuffed bus, where we barely could stand free. that was too much to ask from an already fatigued body. so we managed to go till we could manage and got out into a stop which was close to a metro station. We then took tickets to our destined station and got into the metro which was no short of crowd, but with no options left, we stood waiting for the light to beep on our stop's name which finally happened after the longest 5 minutes. Sigh of relief!
Canaugh place was so attractive with all its branded shops with season sale in almost all the shops.
Shopping wasnt a thing on our plan, but come on! who would say no to shopping? And so,
After a small shopping, we straight away went to a much reputed hotel in Delhi city named 'Karim hotel', a hotel which i would love to visit again And badly wanted to spend more time there, if not for the train we were to board that night, so we rushed back to our room to pack our stuffs and started to the railway station where we were to catch the 'Jammu tawi express' .
The train from Delhi to jammu, the level 2.
Excitements again!
22/7/15
finally touched down at Jammu at 10, but unlike the Jammu of my imaginations, it was a hot sunny morning there, rather than a cold one .
the 12 hours of train travel had got us hungry and fatigued to the bone, and all we needed was a good hotel where we could have something to satisfy our hungry tummy and a room to get fresh.
The month of July is an important month for the Amarnath devotees, its the season of Amarnath Yatra.
The high amount of pilgrims who were supposedly going to Amarnadh temple, had filled up all the existing hotel rooms in Jammu, which left us with no other option than to start our journey to the next destination Srinagar in the same condition and on the same day.
after a long search and bargaining, we finally found one Mr.Roshan and his white beast 'Innova', the ones who was to take us from jammu to srinagar then to the next destination and then finally back to this very same place, Jammu!
after an hour of travel, the car came to a sudden halt. which made me think that we reached our destination. Unfortunately it wasn't Srinagar yet.
but a 'pee-chai' break and since we Haven't had anything since the last night, we devoured everything from biscuits to chips and cakes available there and got ourselves a bit fresh.
Soon we started again on our drive to srinagar, and after a long wait we finally stepped down at Srinagar.
That was a huge relief to our body that couldn't take any more tiredness. Though the place was alluring, all we bothered about was a room to rest our tired body.
After considering the fare and condition we finally found a satisfying room, and one by one we took a refreshing bath in the cold dropping shower at the hotel.
The next thing that the body craved was food, and soon we had a good dinner from a nearby restaurant. we then got back to our rooms soon and jumped onto the bed for our Good night sleep before which we discussed about our next day's plan.
After a number of different opinions from each members, we all finally stuck onto a plan of starting to Ladakh the very next day, without spending it in Srinagar.
we had to start early, if we were to reach Ladakh on time. So we all slept early with much enthusiasm and alertness to wake up early at 3am without any delay.
23/7/15
we did get up at 3 as planned, but we couldn't get ready by the planned time, nevertheless we started.
On our way to the beautiful 'LADAKH' !
the car moving, songs playing loud, full on excitement and plannings and out of the blue the car suddenly came to a halt.
No, it was not ladakh as yet, nor was it a pee-chai break.
We were stopped by the CRPF's in srinagar.
After a bit of interrogation we came to know the bad news that the road we were supposed to go by, was closed due to landslide and cloudbursts.
Damn!
That Was a huge blow, but without completely being hopeless, we waited there hoping the roads would open soon.
We could see many taxis and bikes waiting there at the same place just like us.
But none of us were lucky.
We were too short of time and hope to wait there any longer. so with much hesitation we left back to the same room we rented in Srinagar.
The room to which we happily waved goodbye earlier.
Having clearly seen us frustrated, Roshan Bhai pointed out a plan of visiting a few places in Srinagar. Which was actually the only better option left in front of us. So without a second thought we started and first of them was the famous 'Dal lake' where we had a wonderful Shikari Boat Ride through the lake which was so soothing after all the mess ups we had.
As we moved through the lake, the scenes started to change soon.
Unlike a usual lake,this one had many houses, shops floating in the lake.
it was more like boating into a whole new world.
There was markets and textile shops in the lake, a scene i never witnessed before.
a whole new kind of shopping.
There, we splashed a bit of bucks to get some kashmiri shawl's and clothes for the women's in our families.
yes,
You cant go back to them bare handed.
We then rid back to the starting place, and reunited with our buddy 'innova' to take us to the next spot 'Chashme Shahi Garden'.
Just like the lake even this garden was different from those usual ones we see, this place has a fresh natural water flowing in here, that is a sensation among the visitors.
We then left back to our room in Srinagar early, after a not-so-satisfying dinner from a local hotel.
Once we reached back to our room, the big topic was back within us again. LADAKH!
This beauty was too good to miss,we all knew that. And were not ready to scorn this one chance.
After a long discussion we finally concluded to give Ladakh another try the next day.
24/7/15
we started off on our next trial to reach ladakh after a failed attempt as early as we could, at 4am this time.
One of the best thing about this place is the excitement it brings when you're on your way.
After covering little distance, the same cops appeared again to haunt us. Saying the vulnerable roads weren't cleared as yet.
Our faces turned dull again,
But we were not ready to quit that easily this time.
We waited and waited for more than 3 hours.
I even felt so angry against those guards though i knew it was for our own safety.
But come on who would want to miss such a chance?
But you cant help it, especially against a group with machine guns in their hand!
And finally when our hopes almost faded, the announcement was made.
We were clear to go!
The check post will let people go for just one hour!
And without sparing any further time we sped on our way to Ladakh.
That literally brought us all back to life.
A long long drive from Srinagar to Ladakh.
The first halt was at the perilous Zojilla Pass, just after the attractive Sonamarg.
This pass was one of the spookiest roads I've been to. With big gorge on one side and soon-to-fall rocks on the other, its a place you wouldn't wanna pass by
But due to some traffic issues, we had to stop here.
The scattered parts of trucks that fell down the gorge were something hideous for the passers by.
And soon, we were free to go.
My mind was filled with joy, and started to imagine the situation had we quitted a while ago.
We soon started back on the journey traversing through Zojilla Pass, Drass and then Kargil where we stopped by the kargil War Memorial.
To add to our good fortune, we were able to attend the rehearsal of programs conducted by the army men which were to be performed the next day in memory of the brave Martyrs who gave their life for the country.
After lingering there for a while, we got back to our car and started off to Ladakh.
And after a long, tiring drive we successfully reached Ladakh at night. A huge sigh of relief after getting the first glimpse of Leh.
The serene beauty !
All excited about what's to come,
With all the excitement we had a nice dinner and finally a good night sleep.
Something we've been craving from the very morning, due to the drive through some highly treacherous roads.
25/7/15
So it was finally time to explore the wonderful Ladakh.
This place was not short of options to explore but with very little time to spare, we all agreed on the plan to visit Khardung La.
The highest motorable road,
That too on a motorbike.
On a Royal Enfield.
What more can you ask for?
With little bit hesitation, we rented bikes and soon started to our destination-Khardung la.
The roads on the way where rocky, but the feelings were good.
The emotions started to change with the increasing altitude.
the exhilarating ride, the gelidity all where getting the better of us.
Altitude sickness was something I've never experienced before, other than from a flight, and this place made it happen for all of us.
We could feel the ache in our heads, body losing the energy to push on and we had to stop from going any further.
The hot noodles and tea we had from the nearby stall and the guys who told us about the top spot of khardung La was all we needed to push on despite the altitude sickness we endured.
We bought some chocolates, took tablets and kicked the bullets to life and decided to take on the challenge of reaching the epitome of khardung La !
Shivering under the temperature, stuck with joy, plunged with emotions, the feeling was epic.
finally 18000 feet above sea level.
We were on the Highest Motorable Road.
Khardung la !
"You begin your journey not knowing where it will take you.
You have plans,
you have dreams,
but every now and again you have to take uncharted roads,
face impassable mountains,
cross treacherous rivers,
be blocked by landslides and earthquakes.
That's the way my life has been" --Lee Kuan Yew