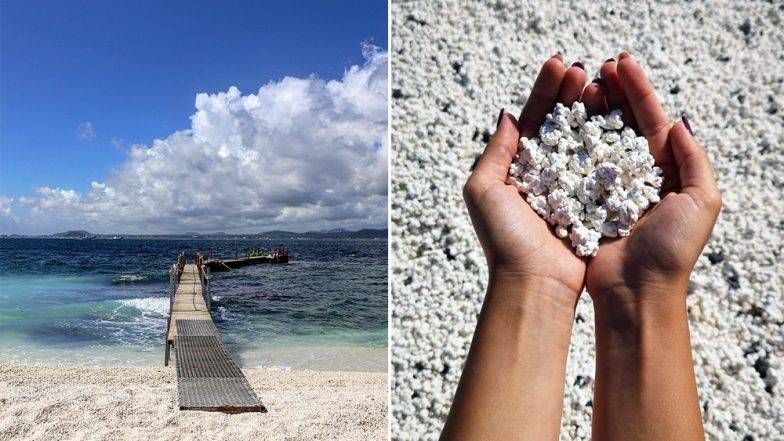 The world is a wonderful place with nature's bounties well located all across. From high mountain-scapes to gorgeous beaches there are lovely places, each with some unique features to it. If you are a beach person, then each beach would seem special to you. Walking on the beach sand, enjoying in the sea breeze or collecting shells all give such peace to a beach lover. If you'd have observed, then the shells and stones on each beach also differ, and if you happen to visit Spain, then don't be surprised to find popcorn on the beach surface! Well, not kidding, because there is actually a place called Popcorn bay in Spain's Canary Islands. Fuerteventura which is the second largest island here is known for its spectacular sandy beaches. One of the beaches here is called Popcorn beach, rightly so, after the kind of stones that are found here.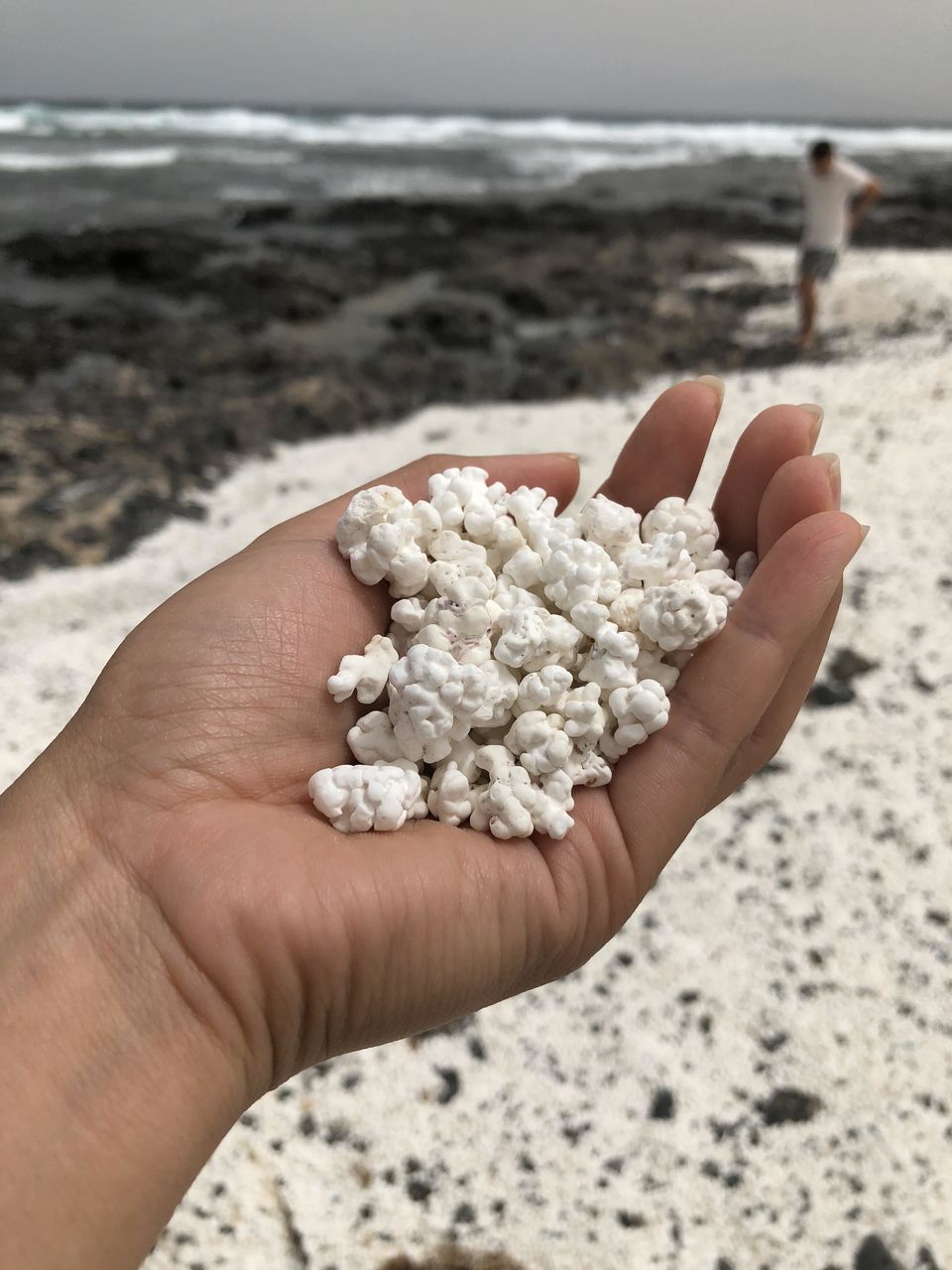 The mini corals on the beach look exactly like popcorn, which gives the name to this white sand beach. The corals otherwise seen are bigger in size and much sharper. So it is not really advisable to come for a swim here as it can cause cuts. But to see these tiny popcorn-like stones spread across the beach surface are a must see.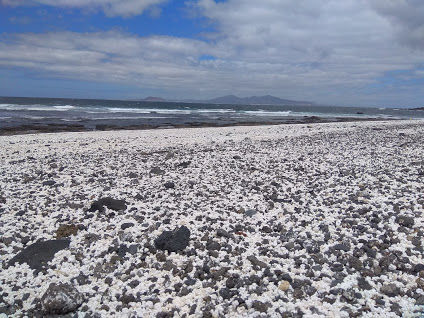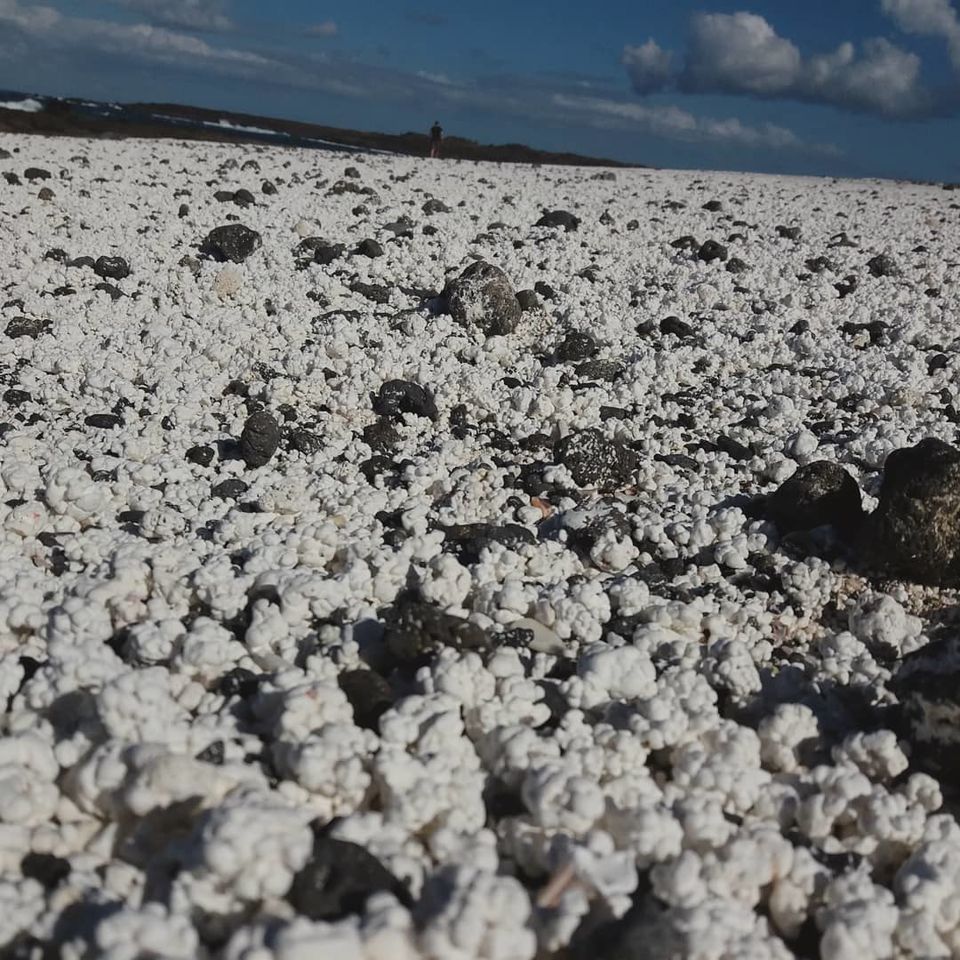 Although the beach has been there since long, only after the picturesque photos started coming on social media, it has gained popularity from the tourists. At first glance, anyone would agree it looks like real popcorn. Unless you actually want to try it out and get your teeth hurt. But imagine having popcorn sitting by the beach, sounds cool right? If you want to have some unique listing in your travel plans, then how about visiting Popcorn beach !!