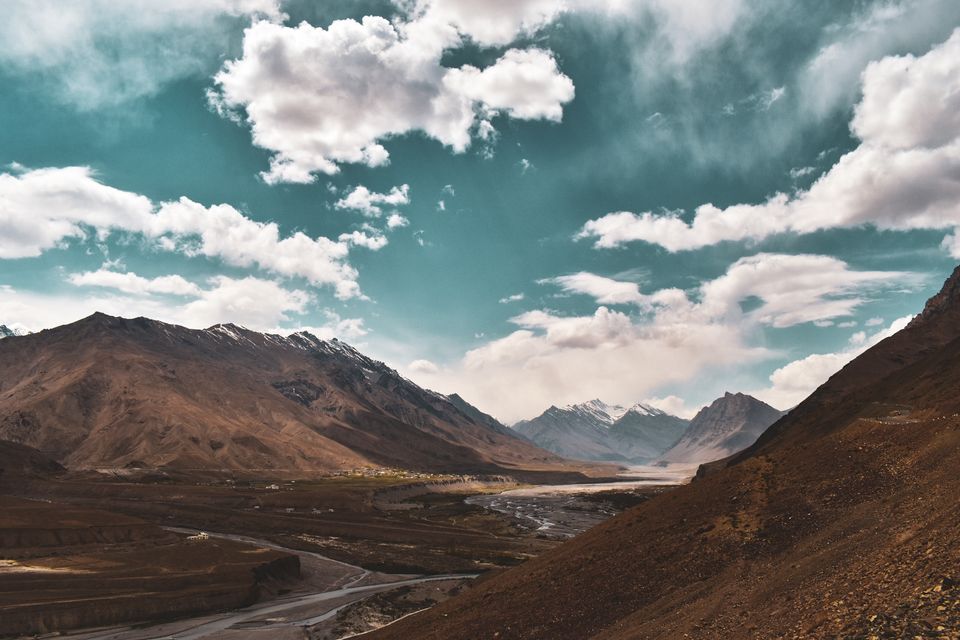 𝐖𝐡𝐚𝐭 𝐚𝐧 𝐚𝐦𝐚𝐳𝐢𝐧𝐠 𝐬𝐤𝐲! 𝐈𝐬𝐧'𝐭 𝐢𝐭? 𝐓𝐡𝐞 𝐜𝐢𝐭𝐢𝐞𝐬 𝐰𝐡𝐢𝐜𝐡 𝐰𝐞 𝐥𝐢𝐯𝐞 𝐢𝐧 𝐡𝐚𝐯𝐞 𝐬𝐮𝐜𝐜𝐞𝐞𝐝𝐞𝐝 𝐭𝐨 𝐠𝐢𝐯𝐞 𝐮𝐬 𝐚𝐥𝐥 𝐭𝐡𝐞 𝐥𝐚𝐭𝐞𝐬𝐭 𝐭𝐞𝐜𝐡𝐧𝐨𝐥𝐨𝐠𝐢𝐞𝐬 𝐚𝐧𝐝 𝐭𝐡𝐞 𝐫𝐮𝐬𝐡 𝐛𝐮𝐭 𝐡𝐚𝐯𝐞 𝐟𝐚𝐢𝐥𝐞𝐝 𝐭𝐨 𝐩𝐫𝐨𝐯𝐢𝐝𝐞 𝐮𝐬 𝐰𝐢𝐭𝐡 𝐭𝐡𝐞 𝐞𝐭𝐞𝐫𝐧𝐚𝐥 𝐚𝐢𝐫 𝐚𝐧𝐝 𝐯𝐢𝐞𝐰 𝐨𝐟 𝐬𝐮𝐜𝐡 𝐡𝐞𝐚𝐯𝐞𝐧𝐥𝐲 𝐩𝐥𝐚𝐜𝐞𝐬!
If you haven't visited 🇸‌🇵‌🇮‌🇹‌🇮, I must share with you, why you need to plan it in your upcoming holidays:-
1. The Chill breeze and the view of the enormous Himalayas will take your breath away.
2. It's a good and affordable getaway from a busy life.
3. It is favoured by trekkers for its serenity and scenic locale. 🏔️
4. Spiti is snowbound in deep winter, which will be an adventurous trip for the southerners, with the snowfall and Icelandic roads. ❄️
5. Not to mention, there's PEACE. You will know when you get there.
6. It's sure a village in a far far land, but it does have all the comforts for the travelers, from tasty and local food to good shops! 😋
7. And for my part, I felt physically and mentally healthy, with that fresh and organic air!!😊