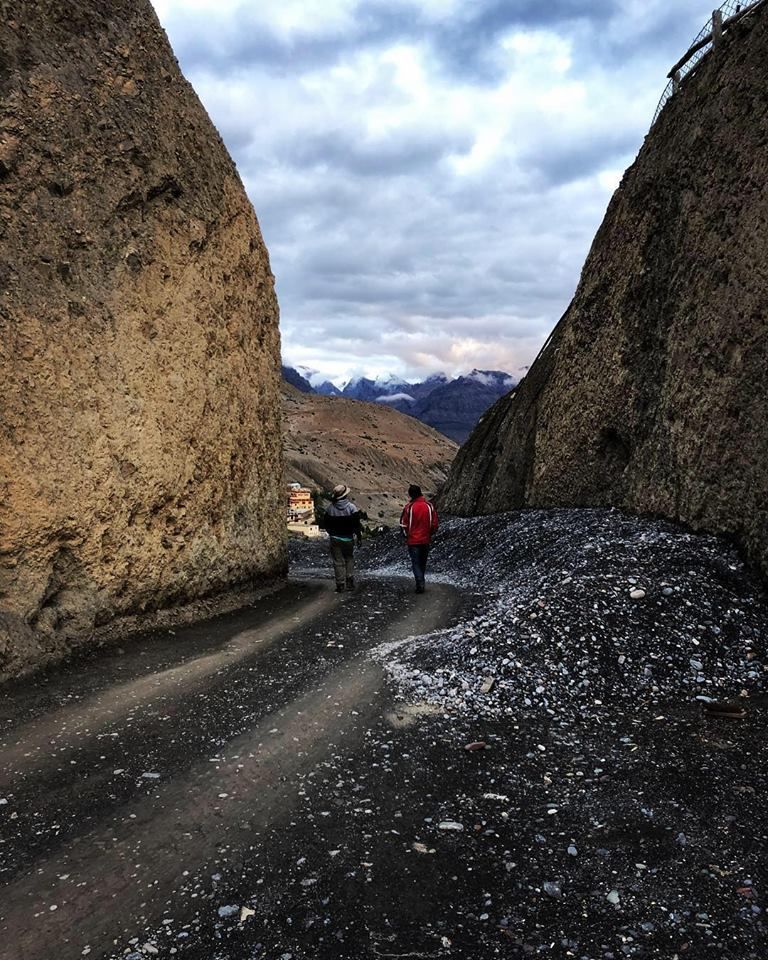 Spiti is not just a valley, it's a FEELING! ❤️ .
A feeling of ENDLESS BEAUTY!
The name "Spiti" means "The Middle Land", i.e. the land between Tibet and India. And witnessing this cold desert valley in Himalayan mountains made me believe that nature hasn't hurried, rather little by little, atom by atom, she carved out this endless beauty. What's more astonishing was that in a week, I couldn't even know one thousandth of one percent of what it has to reveal and I guess that's why I have been craving to go back there.
There are no lines in Spiti, only areas of colors, one against the other, like they have been intermingled and blended on a canvas by nature. The shades of brown and white, green and blue till where the eye can see; the shadows from hide and seek of the sun and clouds with the tranquil sound of wind kept on tempting me to stay more. Every terrain is different, every hill is unique, every landscape is picturesque and after every turn on a rocky path, it revealed its new form leaving me in AWE all over again!
I tried capturing this beauty in my little drive, but a such a fool I was. I remember us stopping every now and then to soak up this beauty, capture it, however, still missed out on a lot of amazing views and had to be satisfied only through looking out of the window. So have picked up this video from my amateur collection which I thought would be the closest to this jaw dropping beauty!
Which place do you feel is an endless beauty?