A hop skip and a jump away from home is Sri Lanka, a small step for 2 girls travelling on an international trip. Deciding where to go in Sri Lanka and when is a must as the weather is not the same in all the provinces, you can check this info on http://www.selectiveasia.com/sri-lanka-holidays/weather
Getting there, for Indian citizens we can avail the visa on arrival online. By air the airport is in Negombo Bandaranaike International Airport; or by sea from Tuticorin port in Tamil Nadu and Colombo Port(not sure of the formalities need to travel by sea as we took the faster route 'by air')
Accommodation tips, this time around I had help from Airbnb, we did most of our booking through airbnb and a month in advance. However, this site seems to be notorious wherein most hosts do reservations through multiple portals(booking.com, airbnb, etc., so best ensure to make contact in them in advance and get confirmation.
Food. Food. Food, Lankan food is dry and not as spicy for an Indian, but can be for those with a sensitive pallet. The food here is expensive and more so for tourists the prices can be easily altered with the absence of a menu card, it is hard to find a decent place to have a reasonable(big on quantity and small on price) meal and at times we ended up spending a lot. The local places which serve local food is usually run down and looks quite dingy but serves a tasty meal...tip: you need to ask a local where he would eat. Another life saver is True Sri Lanka Taste "Hela Bojun Hala" where you get a vast variety and leave with a full stomach, but we found these places only in central provinces.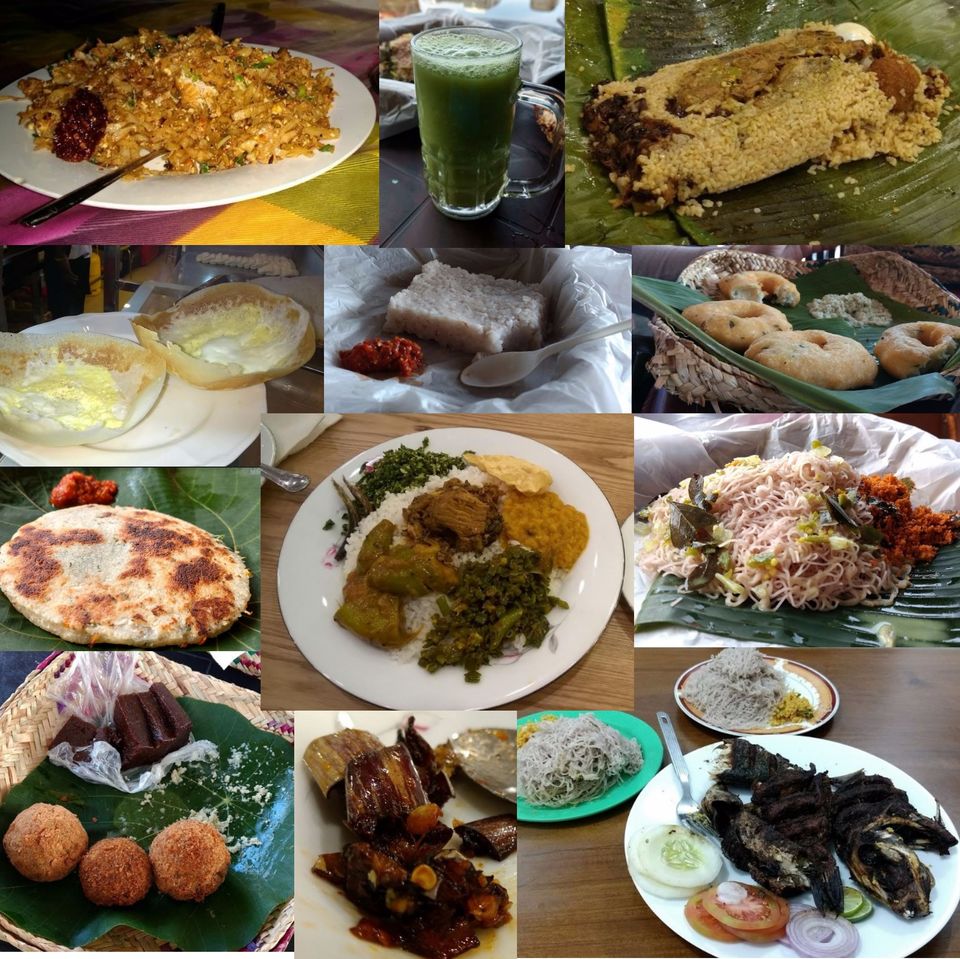 Things to do and getting by: Very similar to most Indian places, the lazy strolls through local markets, by wide lakes; the cool relief by waterfalls; the never ending fields to tea plantations; the vast display of flora and fauna by roads or houses; the extensive use of ceramic ware for a simple evening tea; my most favorite the different types of trains commuting; the teal to blue to deep blue sea extending over the horizon can leave you awe struck. Getting by is easy overall - TRAINS you can check routes on http://slr.malindaprasad.com/index.php?from=FOT&to=RBK. Sri Lanka has beautiful train routes the travel from central province to the hill station OR a must the travel from south Province to Colombo (the train tracks is just a few feet from the beach!! within a province hopping from sight to sight use a bus and keep away from the overpriced tuk tuks; renting bicycles/bikes is subject to valid driving licence and budget restraints.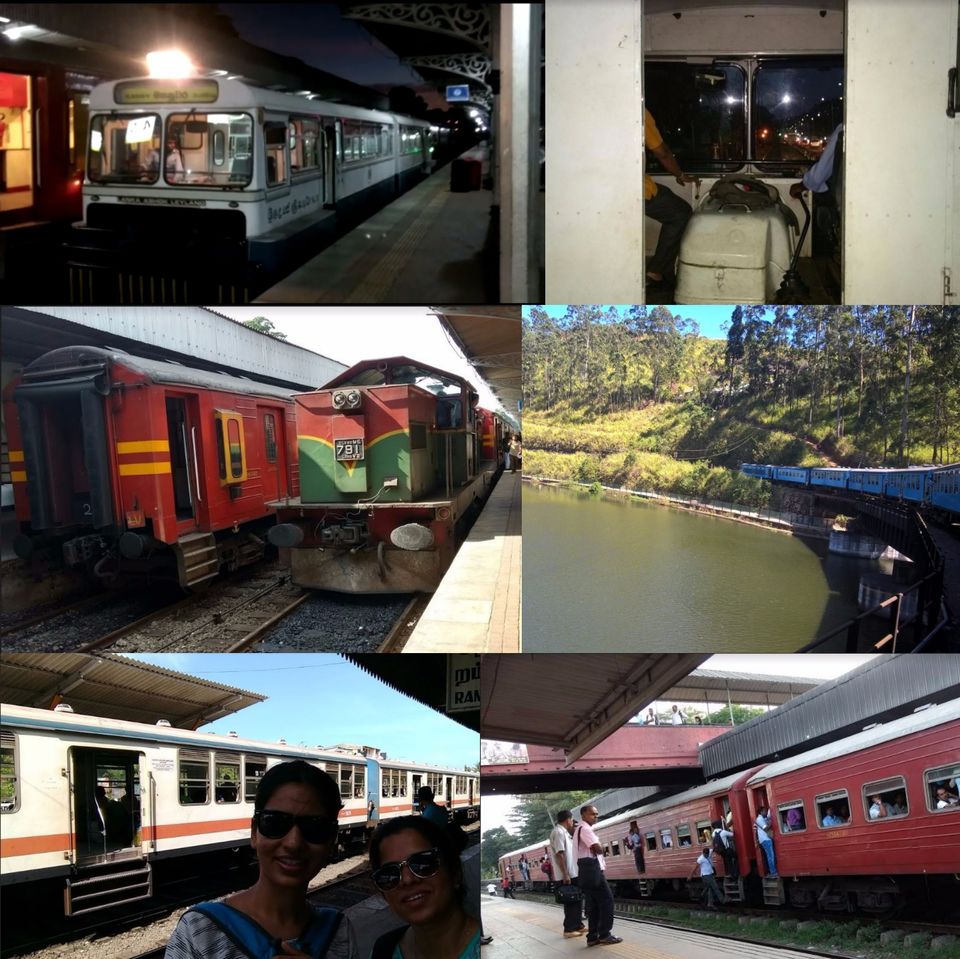 A few necessary and useful tips:
1) Mingle with the locals, you might learn a thing or two about the place and the best places to eat, rule of thumb ask help only from those you approach and not from those who approach you. Be wary of your belongings at all times.
2) If you are all girls, be wary of local men; we did find them way too friendly than needed.
3) You HAVE to try the local cuisine. When on the move always carry fruits.
4) Do not liter on the roads.
To reach Kandy: from the airport take a tuk tuk to Gampaha railway stn – take the INTERCITY train# 1009 - @0730hrs to Kandy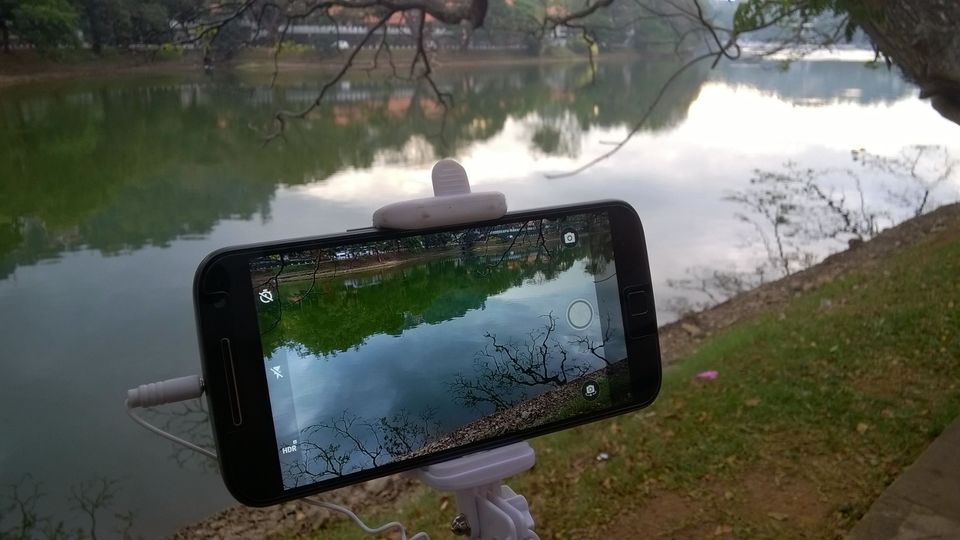 To reach Peradeniya Royal Botanical Gardens (8AM to 5.30PM – LKR1500 no SAARC rate) - Baby Train# 1153 @1400hrs from Kandy -> Sarasaviuyana railway stn (20min walk from stn tot he gardens), and then Rail Bus# 12 @1830hrs from Sarasaviuyana railway stn -> Kandy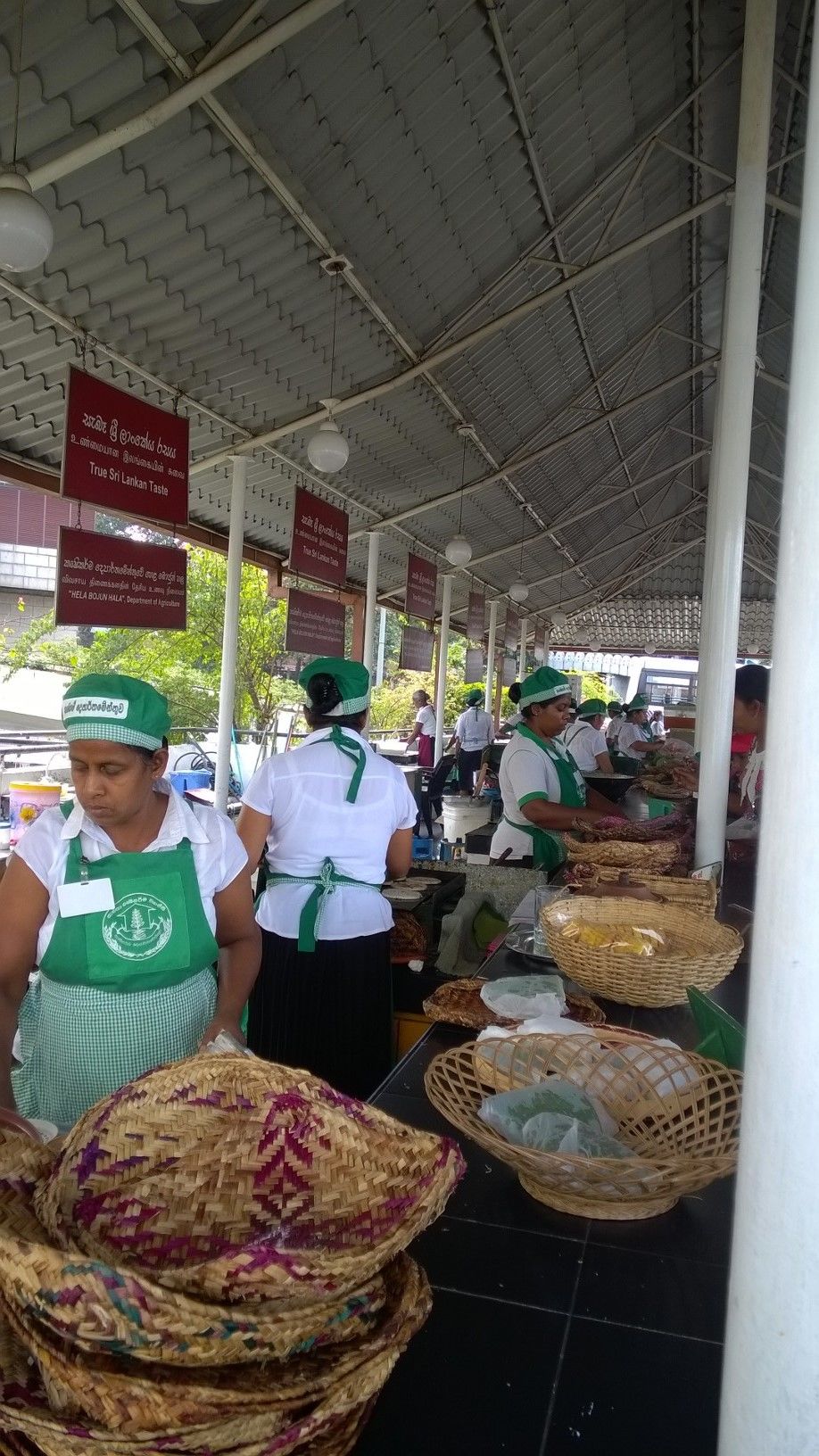 To reach Pinnawala(http://nationalzoo.gov.lk/elephantorphanage/visitor-information/) Elephant Orphanage (8AM to 6PM – LKR 700 SAARC rate): take EXPRESS Train# 1024 @1030hrs Kandy -> Rambukkaa railway stn and then EXPRESS Train# 1039 @1930hrs Rambukkaa railway stn -> Kandy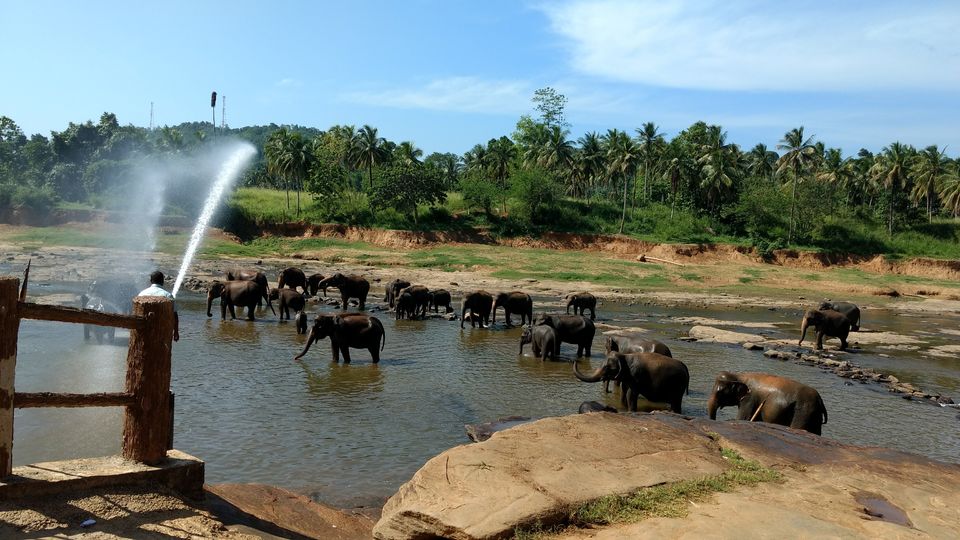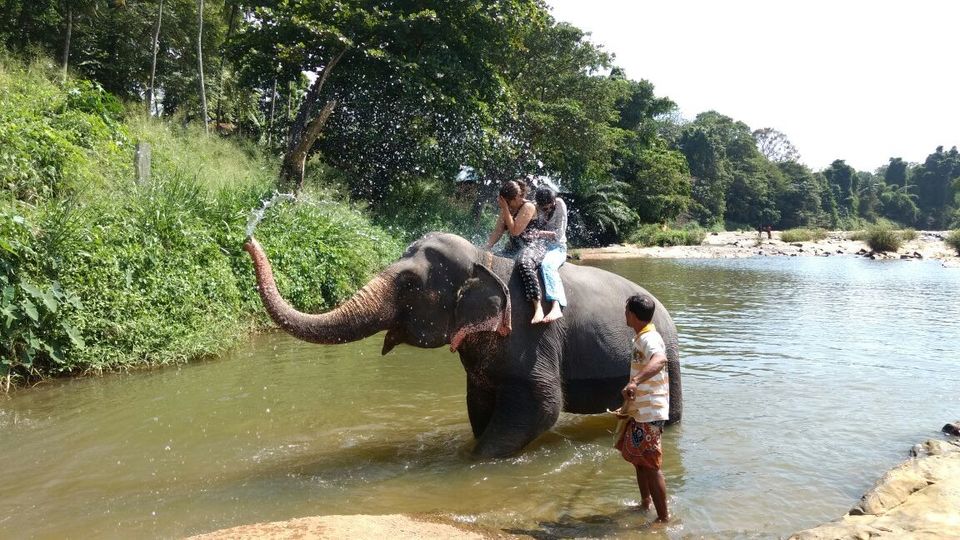 To reach Nuwara Eliya: take LONG Distance# 1126 from Kandy – Nanu Oya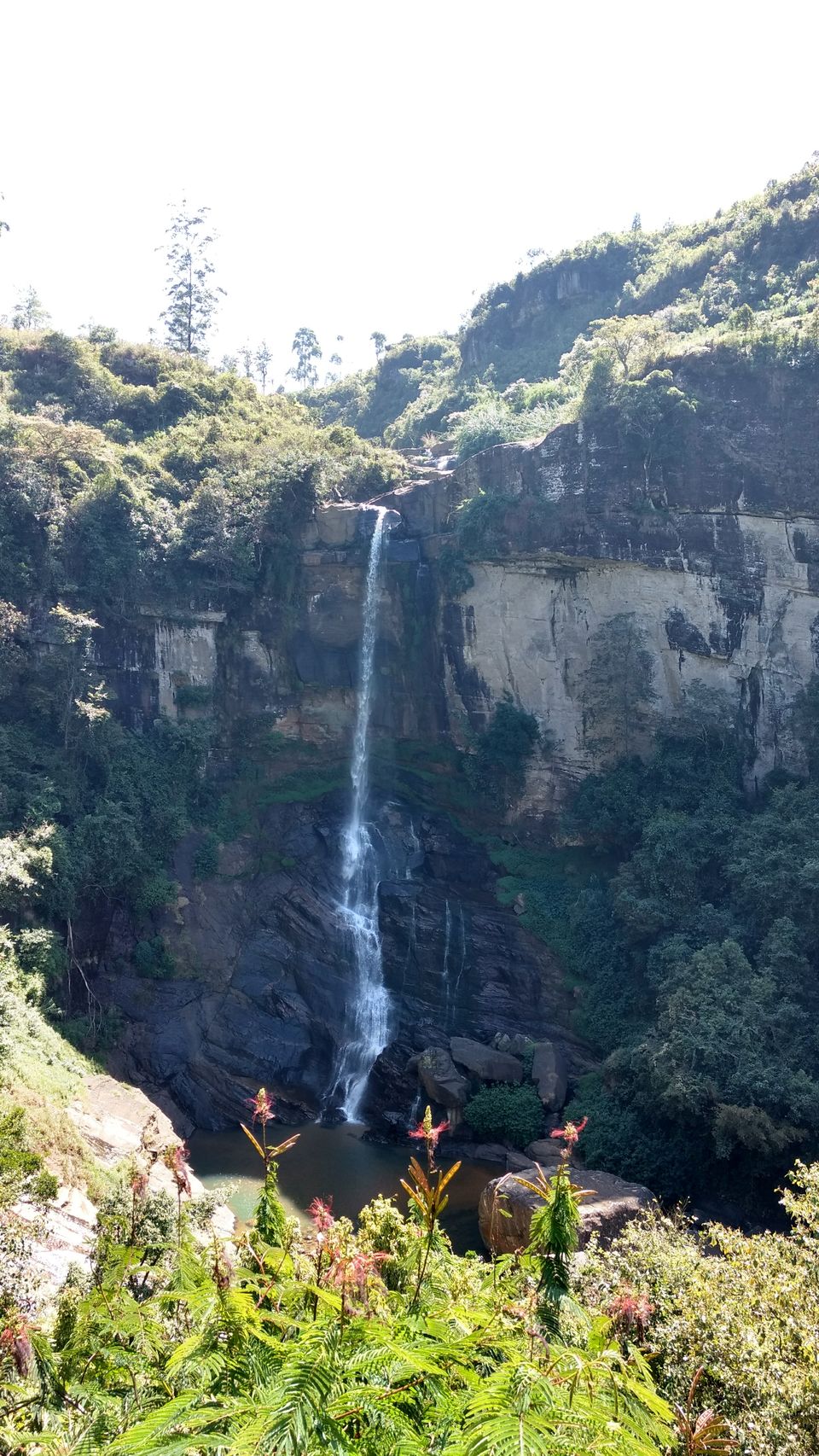 To reach Weligama: there is only 1 bus from Nuwara eliya to galle Via Weligama at 7:50 a.m.from the main bus stand, the journey is long so best to take the early bus. Mirissa can be easily accessed by bus from Weligama as there are frequent buses and it takes less than 10mins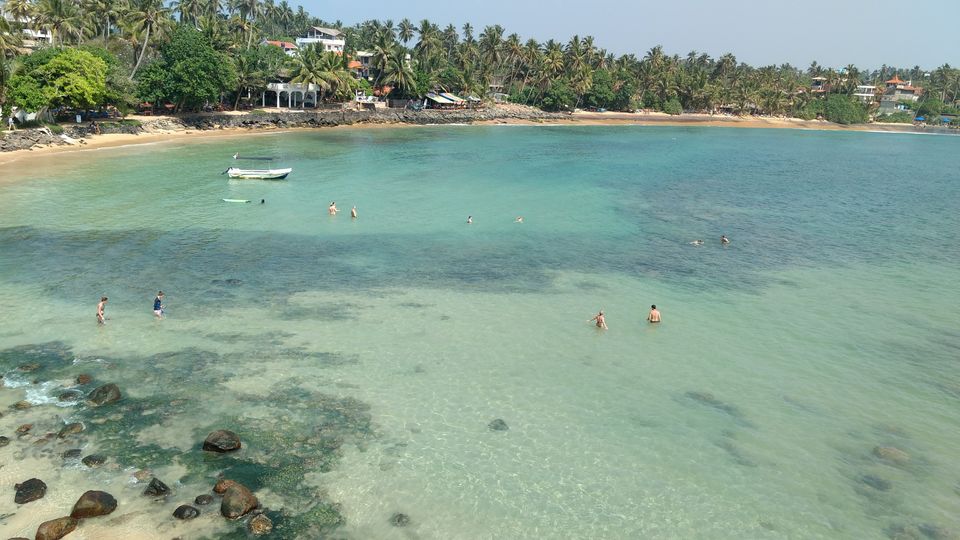 To reach Unawatuna: local buses stop in Weligma heading to Galle.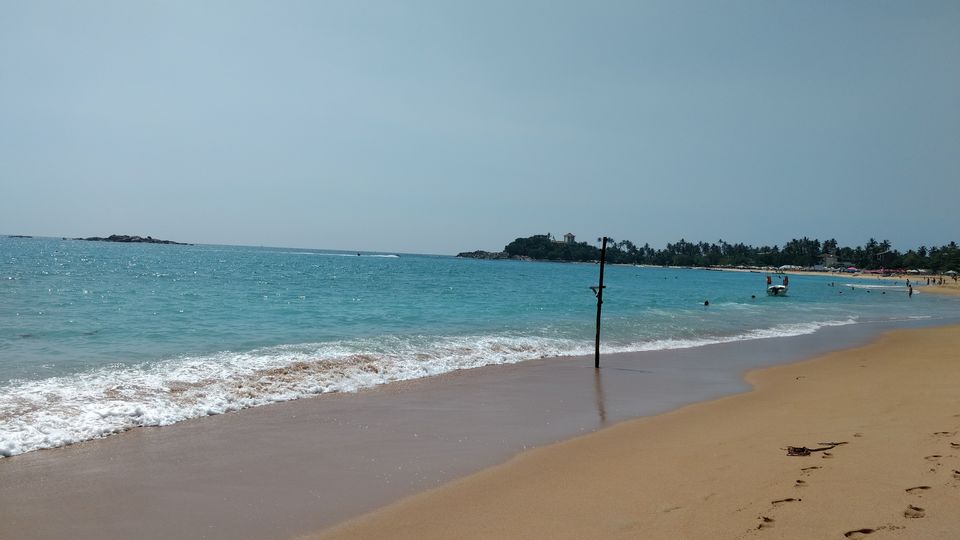 To reach Galle - local buses pass Unwatuna heading to Galle and they take less than 30mins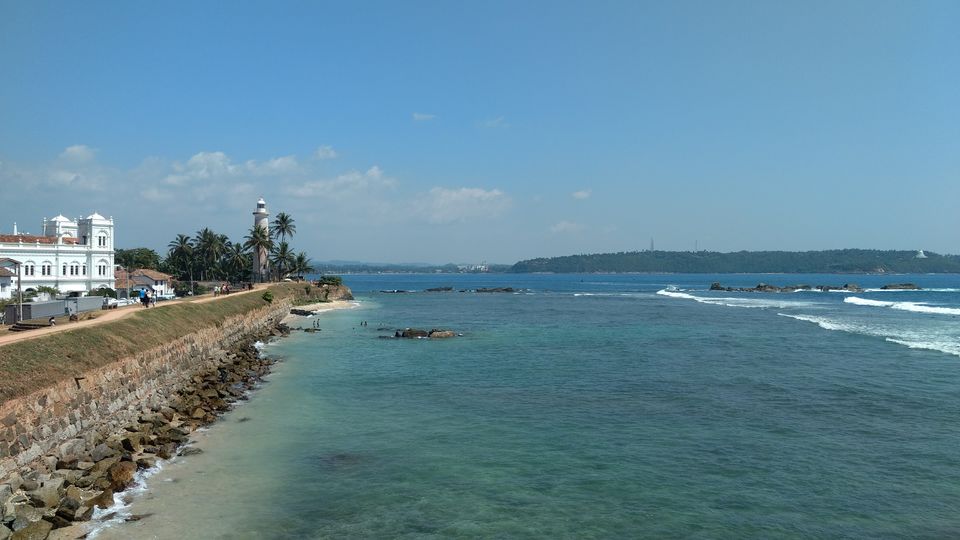 To Reach Ambalangoda: you can easily use the local buses heading to colombo and get off at Ambalango or Bentota. But we missed out the train journey and I believe this would be amazing since the railway tracks are just a few feet from the entire coast line till Colombo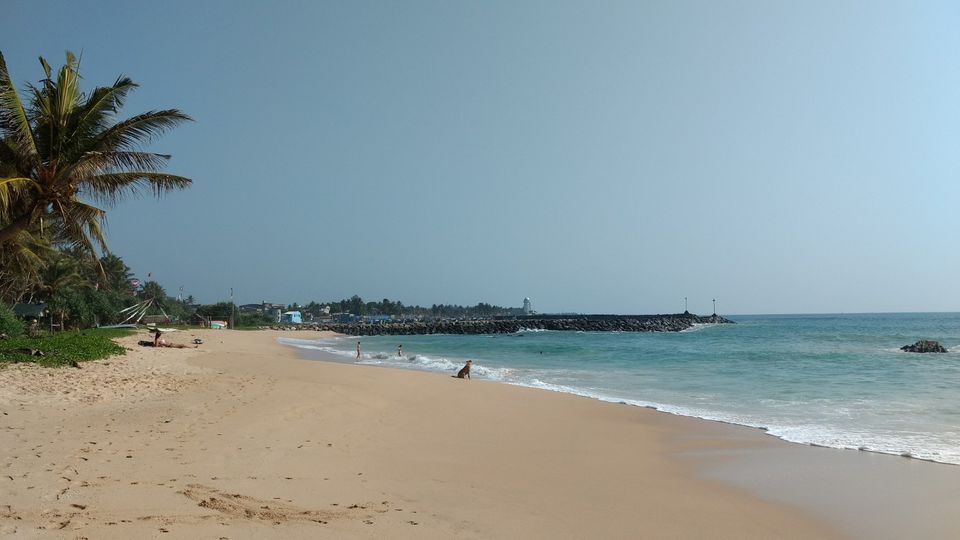 To reach Colombo: Express train is the most scenic route from Ambalangoda/Bentota to Colombo fort. We left our bags in the cloak roam at Colombo fort railway station which was good since we got chance to walk about the city and take a bus to Negombo for our flight back home to Bombay the same night.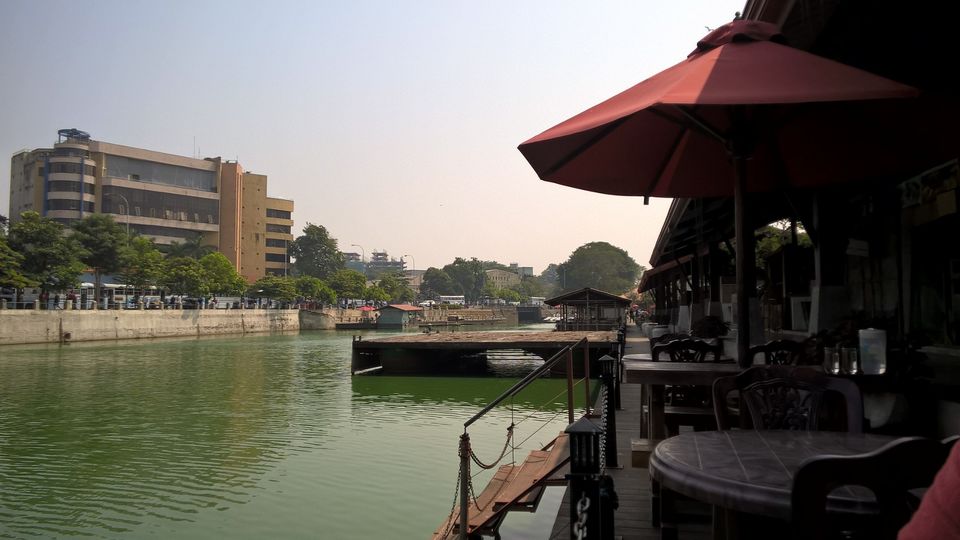 To reach Airport from Pettah Bus stand – take the bus 187 and it will drop you off at Katunayake Airport Bus Station, from there it is a 15-20 min walk to the airport. A good GPS navigation will guide you while the ignore the tuk tuk drivers who will hail you for easy fare claiming it is a 5KM walk.