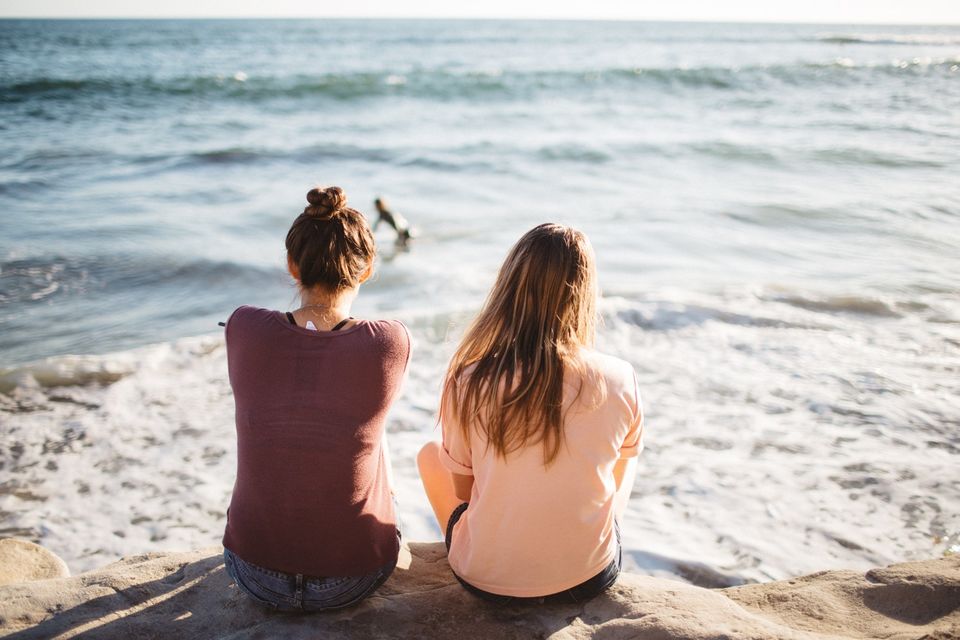 Sri Lanka is often touted as a safe space for female travellers, which is why it is often on their bucket list when it comes to travelling solo. But is that really the case?
Earlier this year, Sri Lanka was in the news after a group of Dutch tourists were assaulted in Mirissa by a group of "Beach Boys" and hotel staff. Following the incident, the country came under the global spotlight for its treatment of women. Several studies have also been published in the past few years, including one by the UN which stated that over 90% Sri Lankan women have faced sexual harassment of some sort while travelling in public transport. Indian women can relate all too well with this.
Women travellers share their experiences
--> Sharanya Iyer, a travel blogger (@trulynomadly on Instagram), was touring Sri Lanka recently. She talked about being groped and cat-called in an Instagram post. It came as a shocker and an eye opener shocking considering the fact that I realised that this wasn't the first incident to have happened.
---> Akanksha Sharad, a social media professional, shared her experience. She and her cousin were walking along Bentota Beach when a group of men who were probably boat riders started catcalling. ""Hey, I like your back very much", they called out. I was with my cousin. We started walking away and even yelled at them, but they started laughing and responded with "Oh no! Come back"."
---> Pallavi Paul, a fellow writer at Tripoto, shared: "I thankfully did not get into unfortunate incidents during my trip to Sri Lanka, but on multiple occasions, I found men staring intently at me and my friends. It was quite uncomfortable and I got the sense that they were enjoying doing it and wanted to make us feel uncomfortable."
---> A blogger had shared her experience on Trip Advisor from a few years ago: "I was sexually harassed, chased, almost attacked, abused, insulted and threatened, followed, intimidated and I repeat - sexually harassed. I have traveled all around Asia, South America, Middle East and Europe, to over 50 countries. This is by far the worst when it comes to men being aggressive towards women."
---> A writer penned down her experience on Ground Views and shared: "In Colombo, a man broke into my apartment at 3:00 am — not to steal anything, but to wake me up and then expose himself."
However, not all experiences were bad.
---> An Instagram user who goes by the name Seeking Delight, shared her positive experience on Sharanya's post: "I visited Sri Lanka for a 14 day food tour and absolutely loved it - even had beautifully touching one is to one experiences where locals went out of their way to help me when I was wandering on my own a Sri Lankan man saw me being unfairly treated by a shop owner. He got angry on my behalf, and took it into his own hands to take me elsewhere and haggle for me, to ensure I was treated fairly."
---> Sneha Chamaria, a marketing professional at Tripoto, also spoke about Sri Lanka in a positive light. "I found it very safe as opposed to the experiences of other women. I had gone with a group of my female friends and not once did we face anything that made us feel uncomfortable."
The major issues?
While sexual harassment and violence against women is a concern all over the world, some places have it worse. Sri Lanka has a high prevalence of sexual violence according to the UNFPA study, which also states that perpetrators of sexual violence in Sri Lanka enjoy almost complete impunity. Weak legal systems, poverty, lack of awareness and education are some of the issues that facilitate such behaviour. And some of these unfortunately also plague Sri Lanka.
---> The country doesn't have a strong legal system in place to deal with cases of sexual harassment or violence against women. The UNFPA study found that the conviction rate for rapists stands at 3% in the country, which is the lowest among Asian countries. In 2016, over 2000 rapes were reported but not a single rapist was convicted.
---> The other problem is that despite a high level of literacy, cultural education and awareness about women's rights is missing. In her interview with Daily Mirror, Paloma Scott also analysed that the objectification and the growing obsession with porn could also be responsible for the poor treatment of women in the country.
Safety tips while travelling to Sri Lanka?
1. Dress modestly when not on the beach: A number of travellers have reported being stared at when they show some skin. So if you're not at the beach, try and keep yourself covered, especially in the more offbeat areas that don't seee a lot of tourists. This will help in keeping a low profile and attracting less attention.
2. Stay cautious while travelling in public transport: Considering that public transports have been associated with a number of cases of sexual harassment, it is best to stay alert while you're travelling in one.
3. Avoid telling people that you're travelling alone: It makes you seem more vulnerable and might lure more creeps towards you. This is a general rule while travelling in a foreign country till you become comfortable enough to handle any untoward situation.
4. Avoid exploring secluded places after nightfall: Research well to know when it is safe to go out and when it isn't. A number of places become really secluded after the sun goes down. Avoid such areas and stick to the more lively places.
5. Prefer hotels/accommodation in well-populated areas: Staying in secluded places puts you at more risk. Also, you have less chances of reaching out for help in case something happens.
6. Keep a pepper spray at hand: A number of female travellers have also reported being stalked while travelling in Sri Lanka. Keep a pepper spray handy in case of an emergency.
7. Safety in numbers: In case you find yourself being stalked or followed, take refuge in crowded areas. Rush to a market place or a crowded cafe where you're less likely to get noticed and more likely to get help.
Some other female bloggers have shared their tips for staying safe while travelling in Sri Lanka. Check them out here, here and here.

Sri Lanka is a beautiful country and has become a popular backpacking destination, however like every other place, it also has its share of problems. Female safety is one of them. And while harassment for travellers is not the norm, it is not unheard of either. This should not deter you from travelling here, but it makes sense to be careful about your own safety and take measures to ensure you don't fall into any untoward situation. Stay safe and travel well.

Have you been to Sri Lanka? What was your experience like? Let us know in the comments or share your thoughts with millions of travellers on Tripoto.