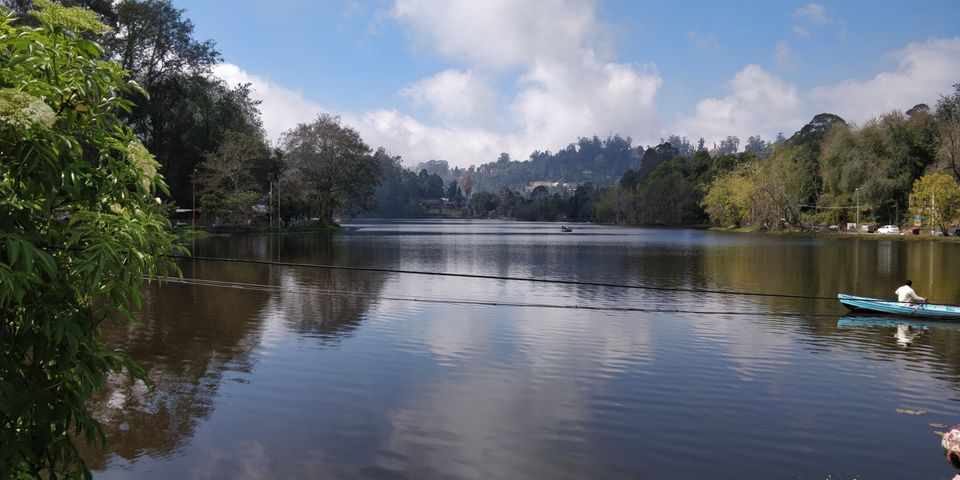 This was a trip to Kodaikanal with my cousin and colleague. We planned to attend a pretty famous party organised first time in Kodaikanal celebrating their 10 years anniversary and people all around the world gathered at one place to celebrate the ritual.
We planned with a gang of 10 people and ended up with just 3 people, started to Kodaikanal by train with high hopes and anxiety to enjoy the fullest of my soul and energy.
I booked tickets, organised all the basic requirements needed and started my journey at after noon 1:20 pm from Hyderabad to Coimbatore in special train. It was budget travelling so we booked for sleeper class and tickets cost around 700 bucks for a person and being the ending of winter season we didn't feel the extreme temperatures, journey till Coimbatore will take 22 hrs with 12-13 stops in between. We three never been to trip with each other before but had a memorable train journey experience, I can say that we didn't feel the time of journey and had a maddest starting vibe.
There are many local vendors in train so food, water and snacks won't be a problem. Make sure to carry minimals for a train journey like blankets, toothbrush, paste and face wash.
Note: There are many alternative ways to reach Kodaikanal as this was my first trip to Kodaikanal I took this train which is longest one .
You try to look for trains which reach Dindigul and from there catch a bus to reach Kodaikanal within 2 hours and train journey time is same.
Or bus journey is bit comfortable and little bit pricy but time saving.
Sunset and sunrise secenes are best in our train journey.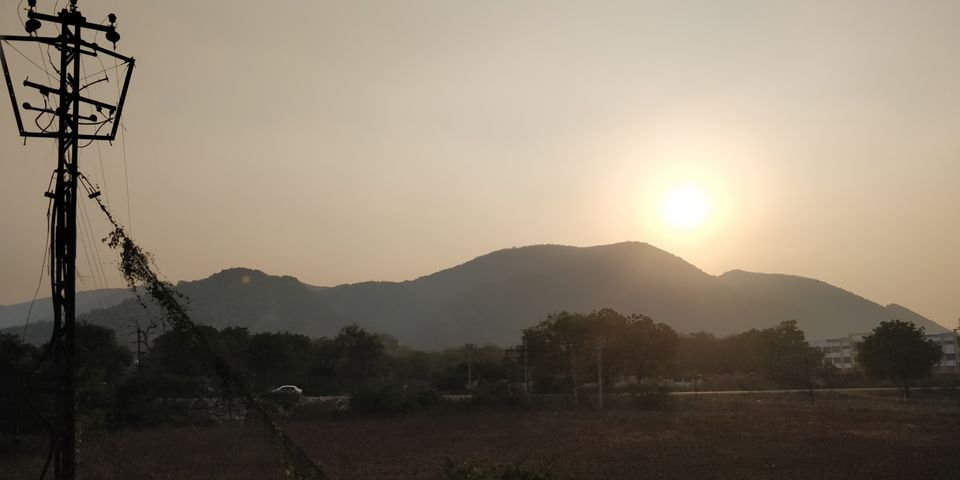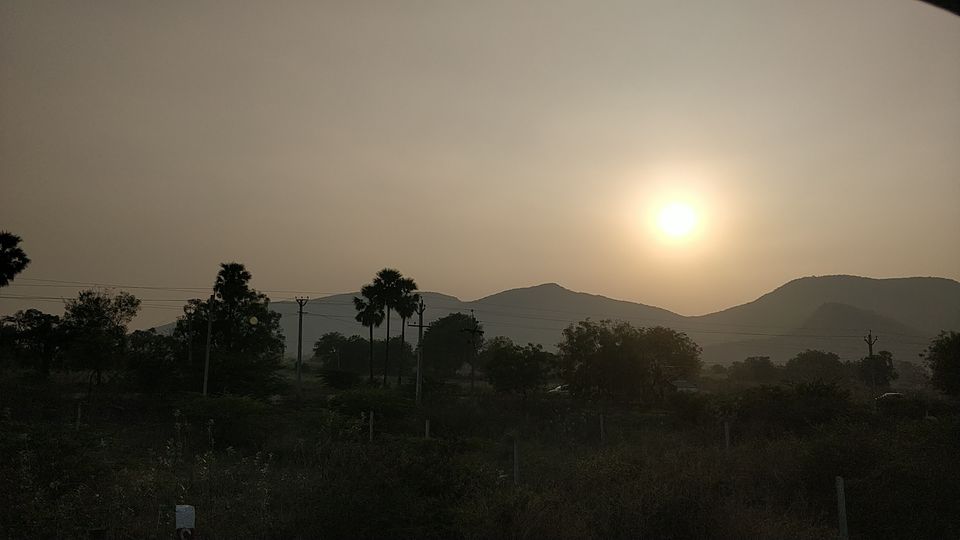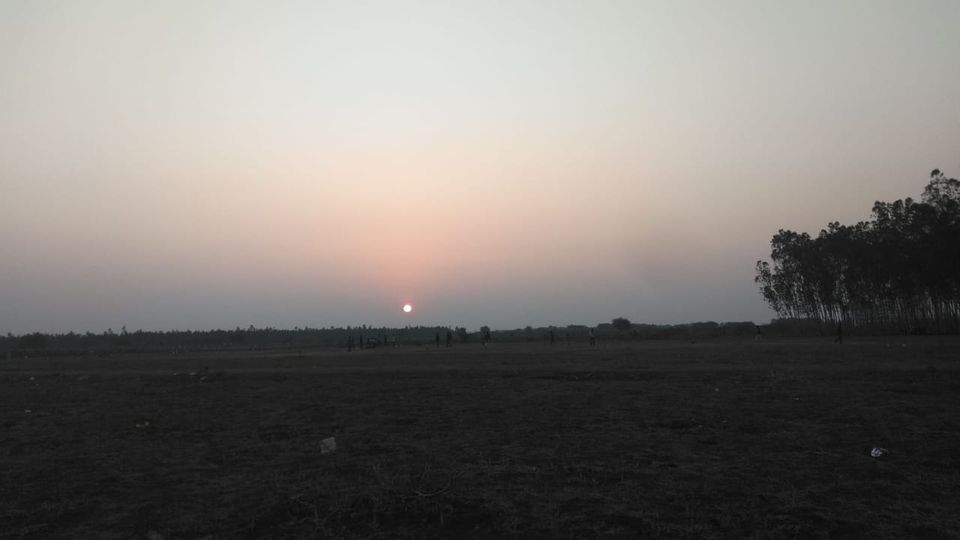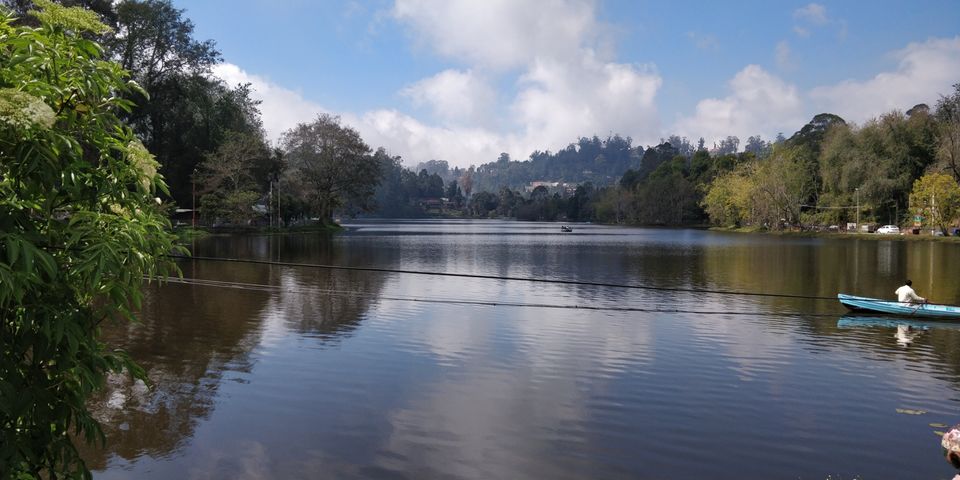 After a long train journey we landed at Coimbatore on 14th feb 10:20 am and we are completely exhausted so we wanted to chill out for some time and came out of station in search of a bar to have some booze and planned to book a taxi meannwhile njoyin our drinks till Kodaikanal which is 160 km from Coimbatore.
We found a local bar nearby station who is offering a alcohol at bar prices and free side dishes( veg and non veg included) after spending time there we lost our hunger and tried to book taxi but they are not ready to drop until and unless we pay by cash we don't have at that moment.
So we asked localities advise on how to reach Kodaikanal.
From Coimbatore there is a place called Palani and public transport is available for every 30 min to reach that place and from there we can find public transport or a taxi.
So we started in a public transport from Coimbatore to Palani which is 4 hours journey. We reached Palani at evening 5:30 pm and planned to reach Kodaikanal again by public transport and from Palani the scenery was amazing, vast areas covered with coconut farms and green lushes.
From Palani to Kodaikanal there was a 60- 65 km Ghat road with breathtaking view points and it takes around 3 hours to reach Kodaikanal.
And finally at night 9:00 pm we reached Princess of hill station and completed our one and half day journey.
After reaching Kodaikanal bus stop localities asked us if we need any accomodation and helped us to find a decent plan at 1000 bucks for three people for one day.
He arranged a vehicle for us to drop till hotel from bustop and enquied about our visit and informed us there are other two people who came for same party and staying in the hotel.
We went to residency, freshned up and realised that temperatures there is very low and searched for those two people who came for party and finally met them and found that we had some very close mutual friends.
We sat on terrace gazing stars and had a little conversation and dispersed to get some sleep because we are gonna attend a music festival for three days and reserving energy is must.
We went to room ordered food at hotel and ate and went to sleep.
We don't know the place Kodaikanal properly because it was night and we are waiting to see view from hotel.
All we know is that place is freakin cold and we need to survive there for more 4 days.
I woke up early in the morning and went to meet our two new friends we called them broskies. I asked them to charge my phone and climbed terrace to see the view and it was beautiful and peaceful.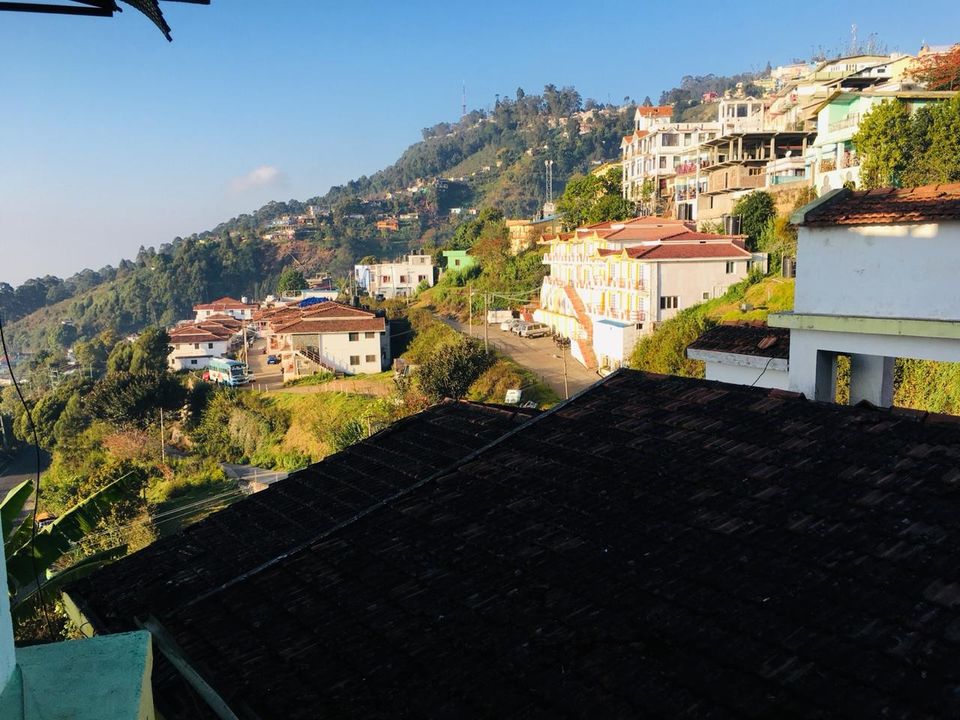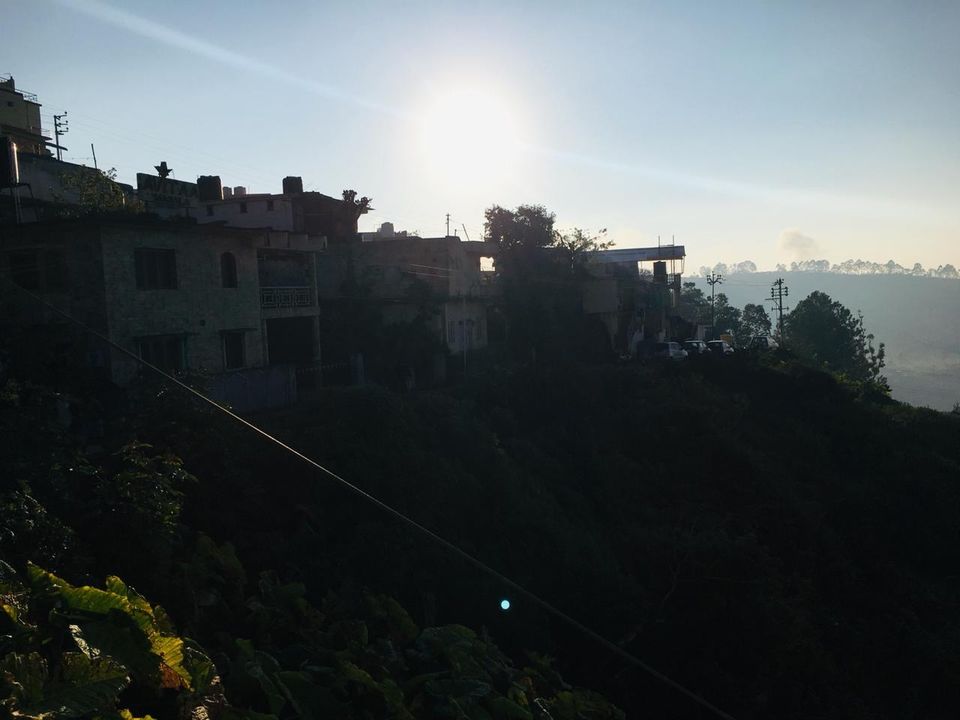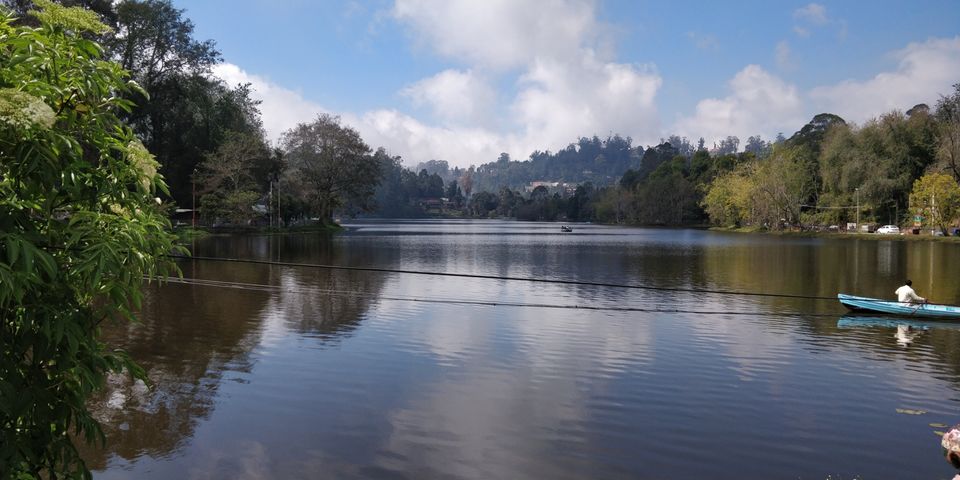 I got freshened and asked my friends to freshen up and I talked with hotel people to arrange transport for us till party location.
He asked 150 bucks per head and we all five started to party location.
We reached a place called pumbarai and from there it's 2km till club India resort where the party organised. There is bus for every 30 min from pumbarai to party place and we planned of having breakfast and coffee till we get bus.
But even after that we missed our first bus and destined to stay for more 30 min and in that time we looked around the farms in that place .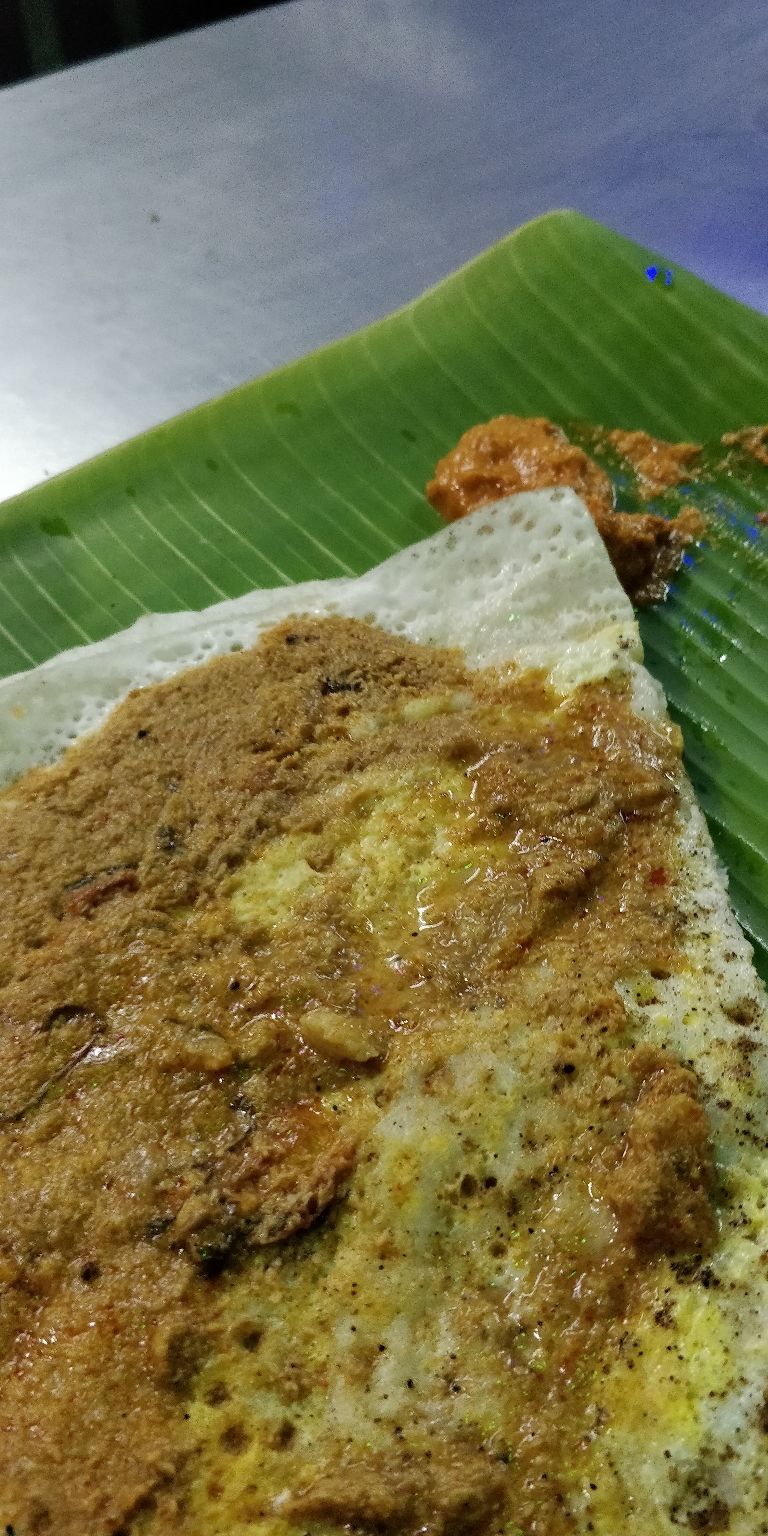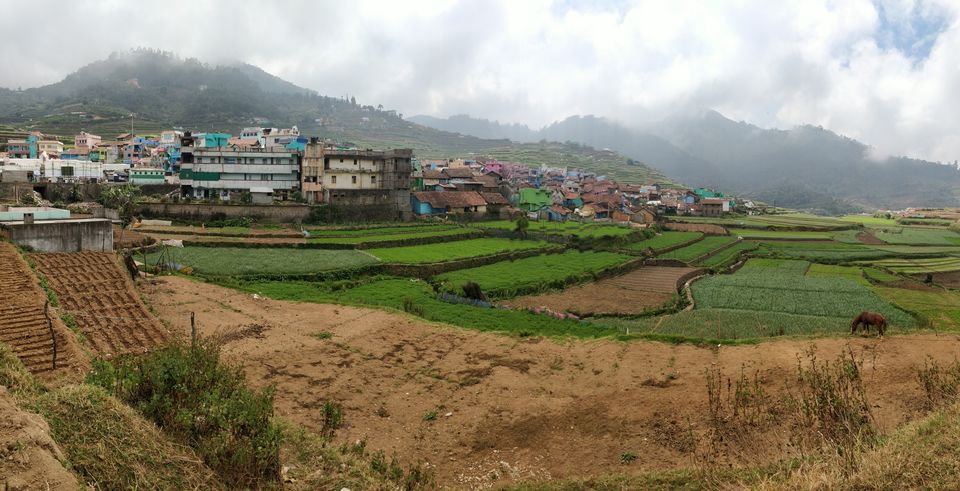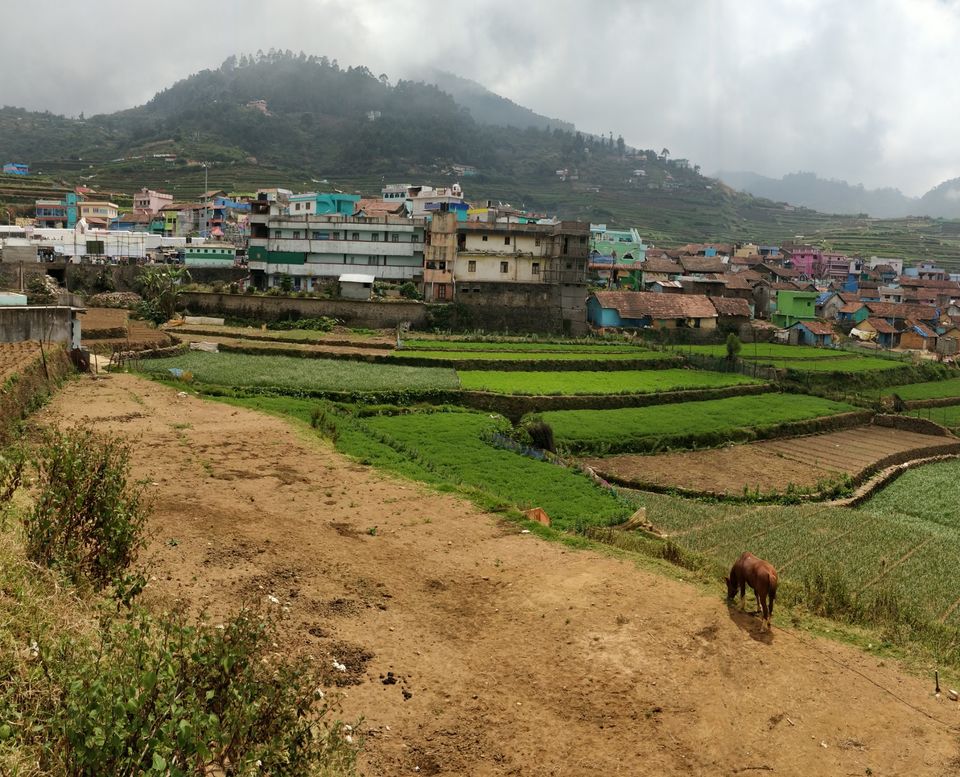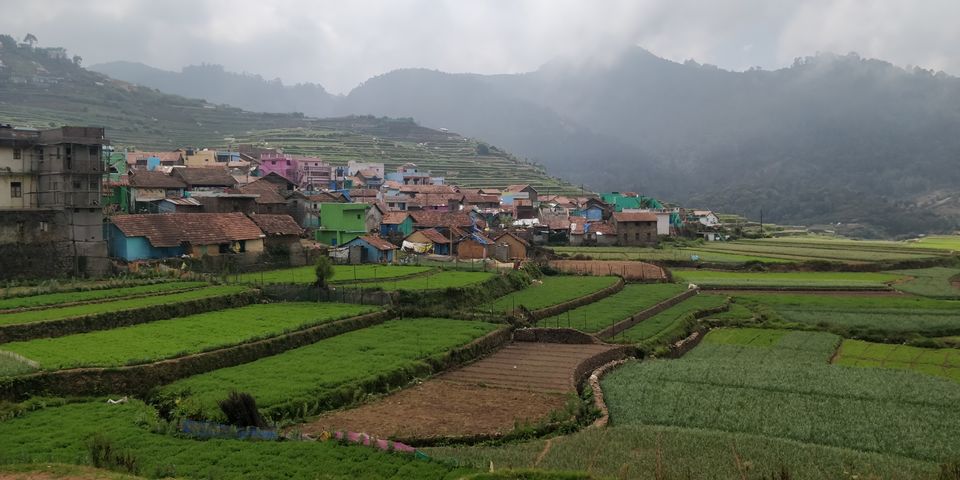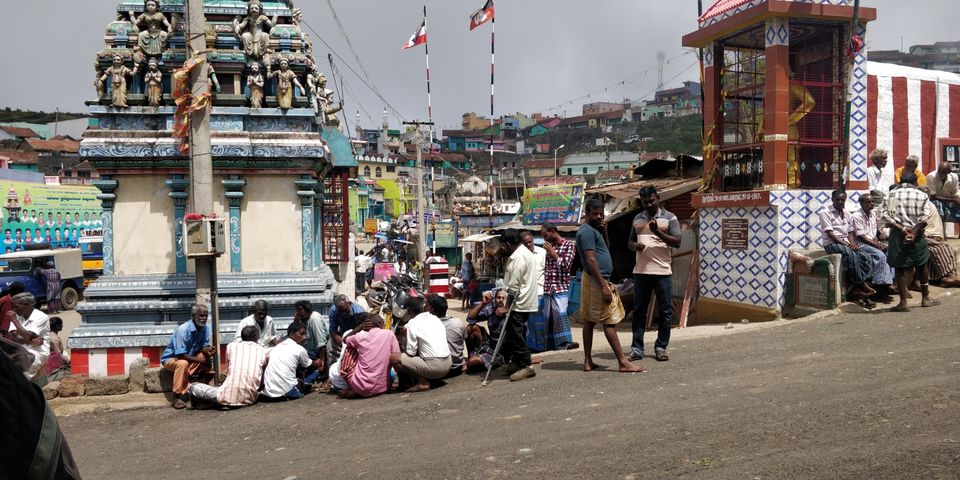 It is a small village which 25 km far from Kodaikanal and with gives proper Tamil Nadu village feel with innocent people roaming around.
Later we changed our plans when we came to know that there was a trek to reach party location but we can't carry our luggage till there.so we took a room for 1000 bucks for 5 people for 3 days just to keep our luggage and there is a localitie named Chandu helped us find all requirements.
He showed us the trek route through farms, introduced us to all his relatives in village and clicked pictures with us and spend great time with us.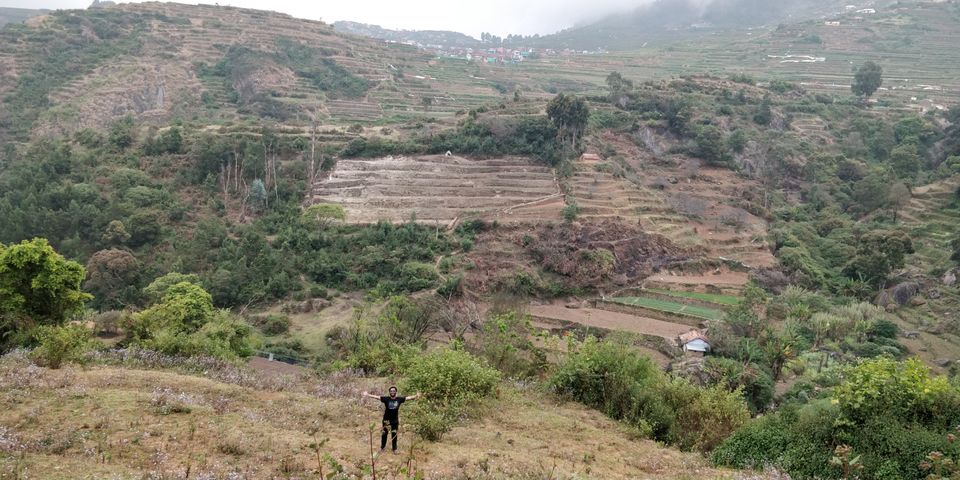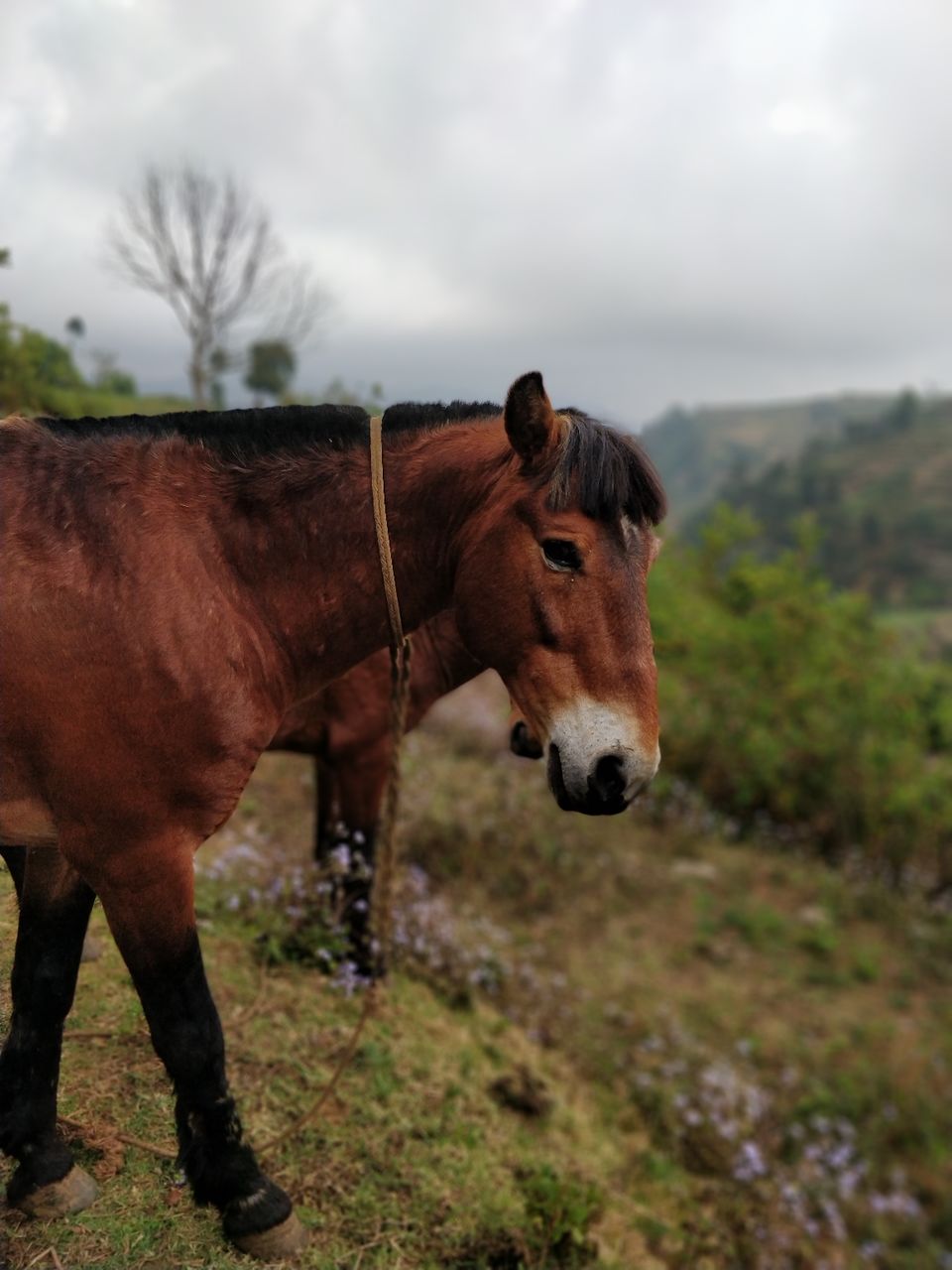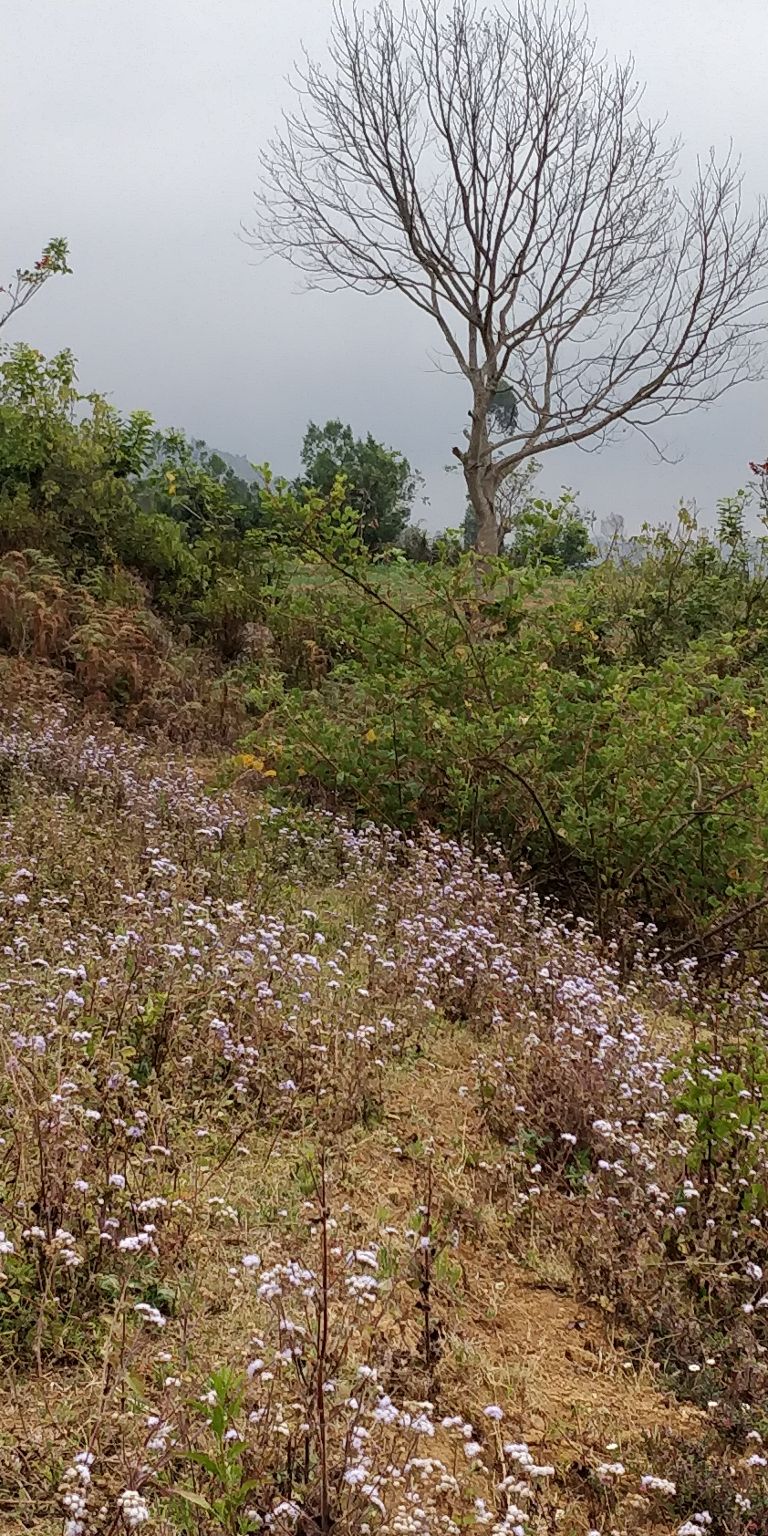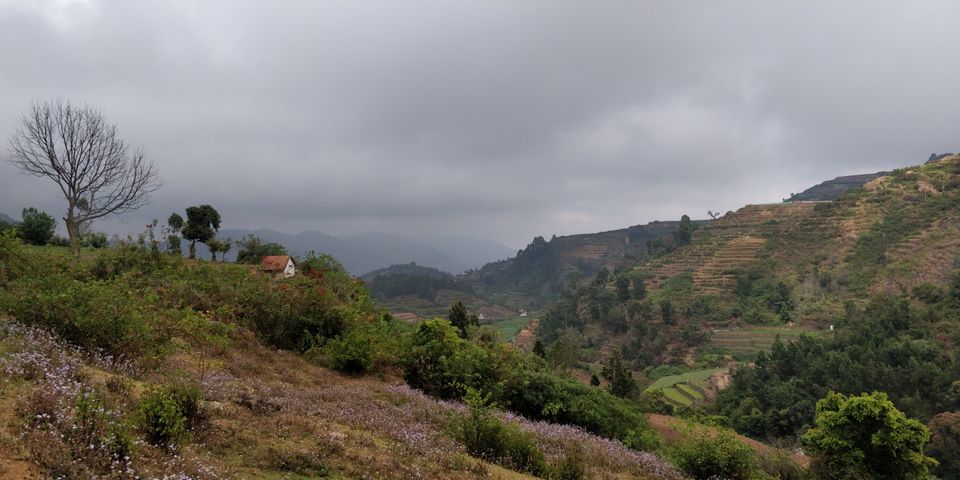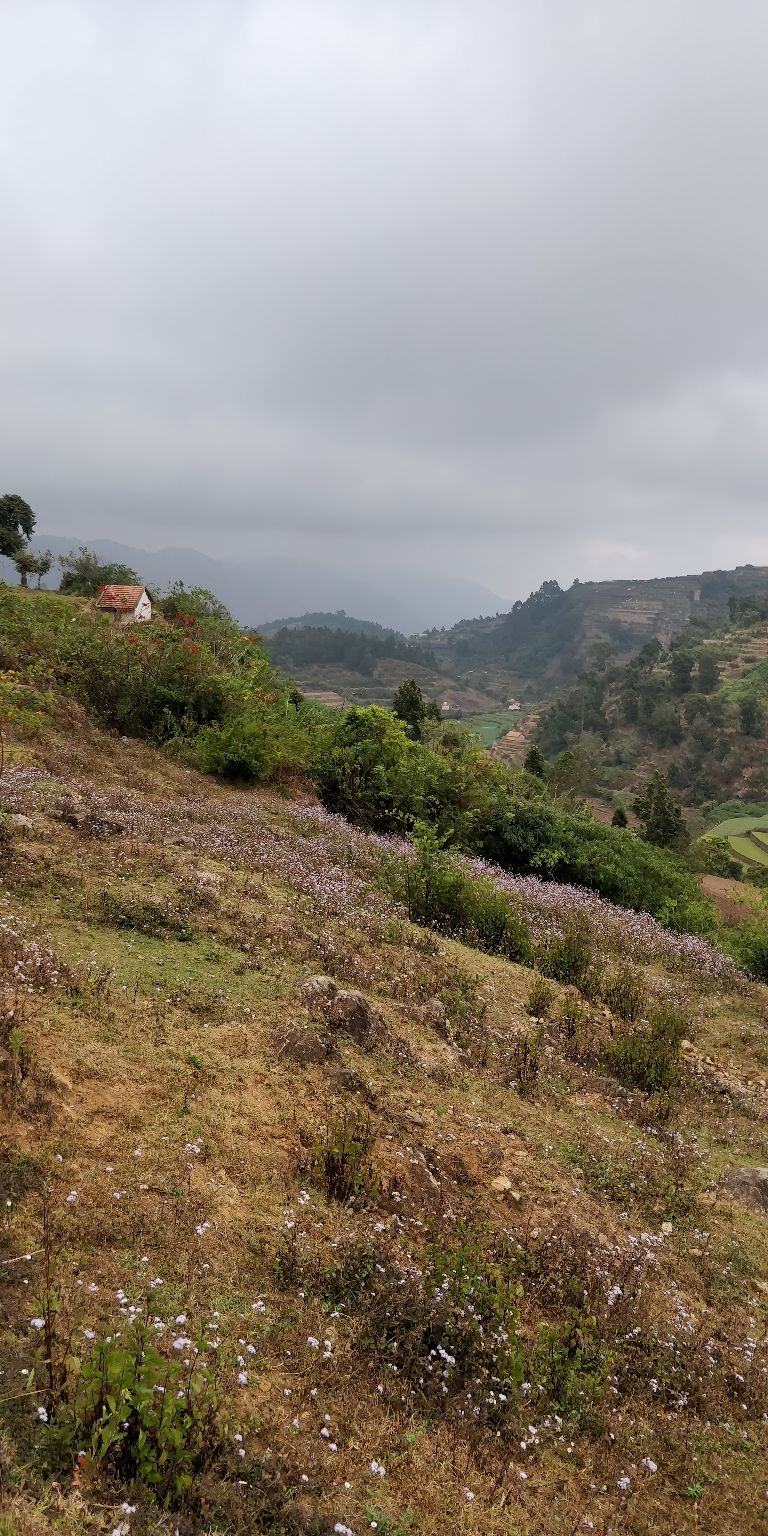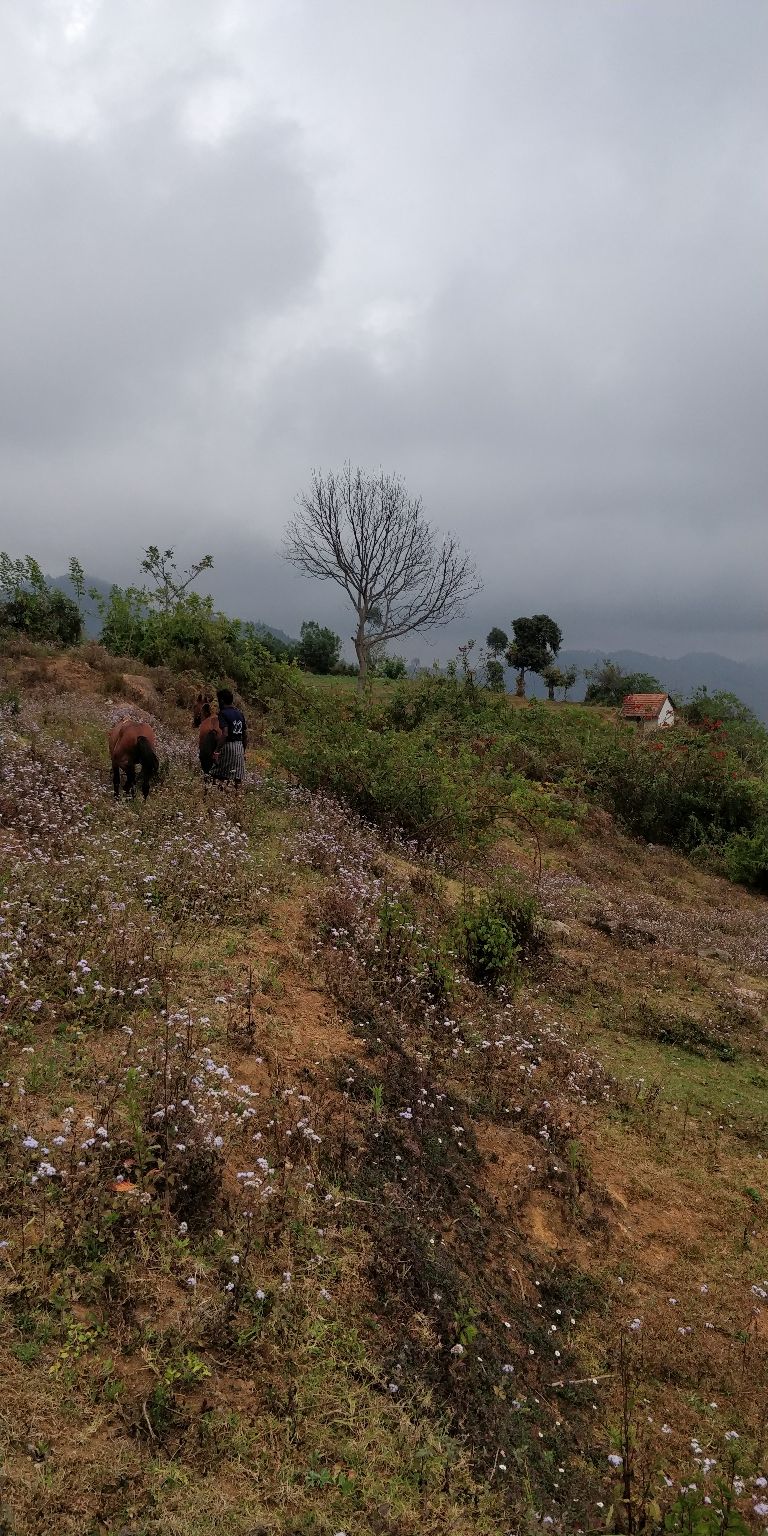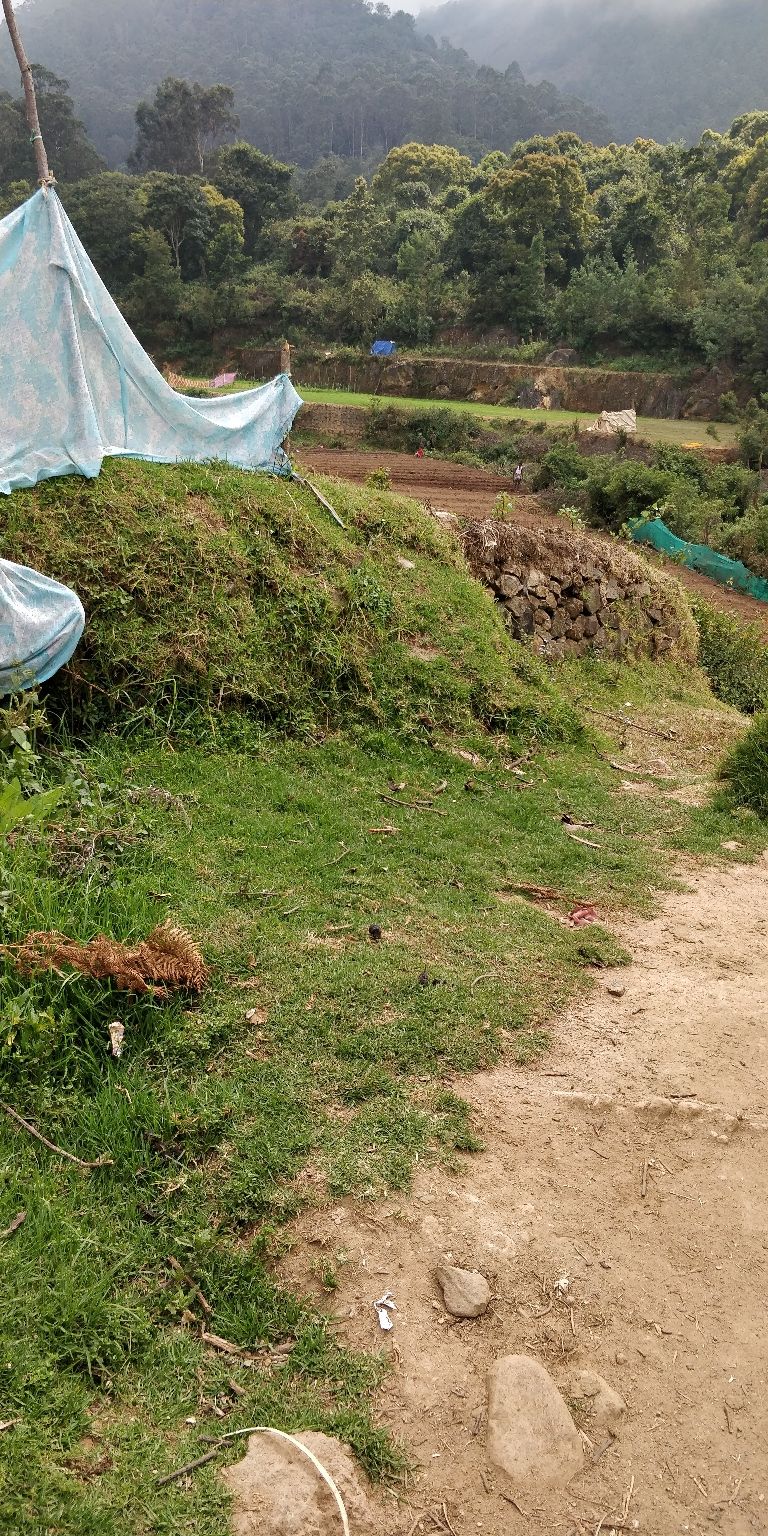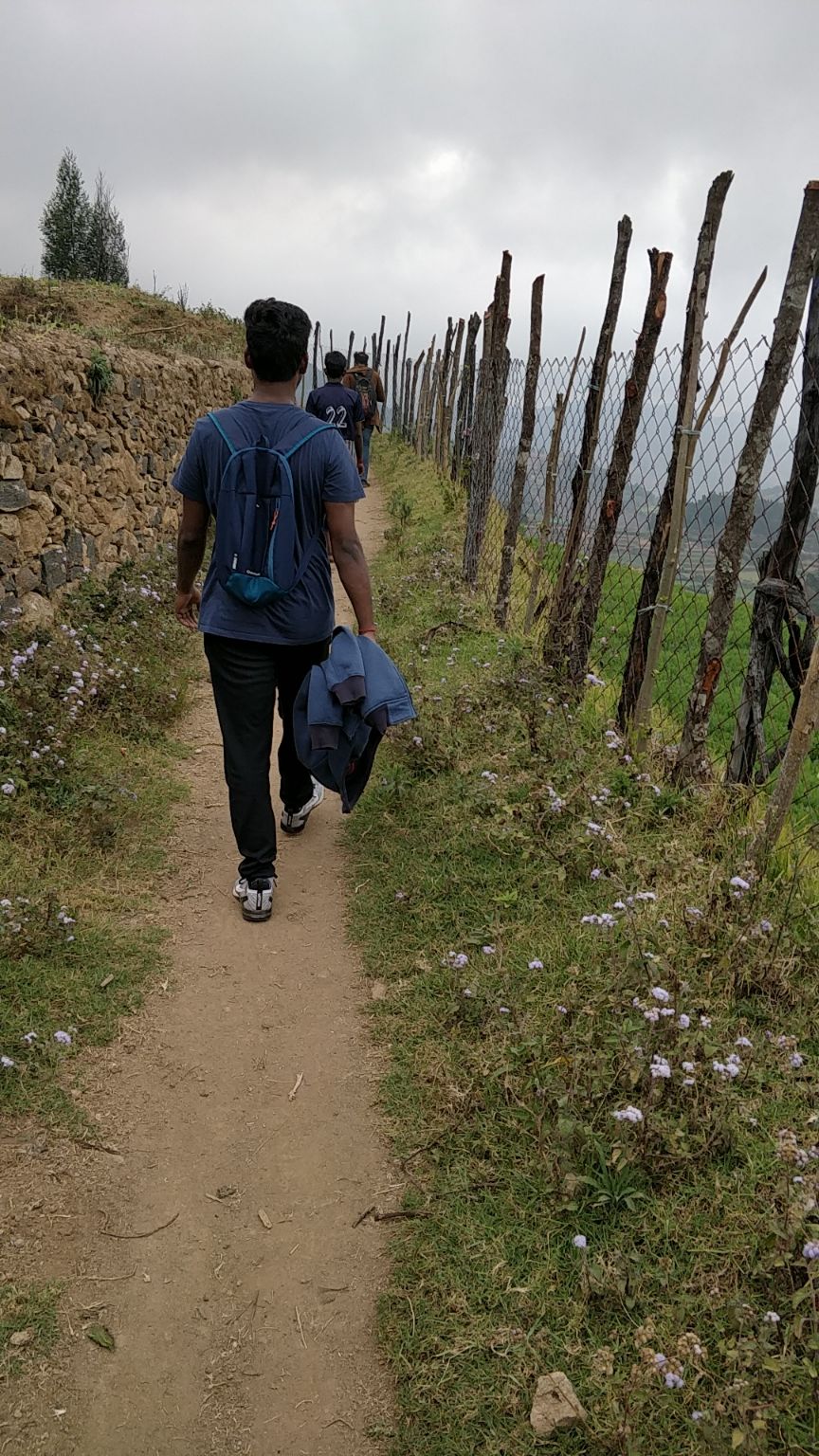 After 40 mins of trek we reached party location and we without entry we reached inside of the place and thought of having no disturbance while partying so trekked till the entrance again to collect our passes.
We waitd for friend who carries our passes for more than 3 hours because there is no proper signal.
Airtel is not working at all only Jio and Vodafone are reachable.
Meanwhile we made some more new friends and we finally received our passes and went inside to get lost.
It was a psychedelic event and people from all over India as well as from other countries reached Kodaikanal to attend the event.
It is place with all good vibes and happy people who doesn't have any other intentions than party.
We had enjoyed party till 8 am in the morning listening to best music from international artists and lost oursleves meeting new people and dancing all night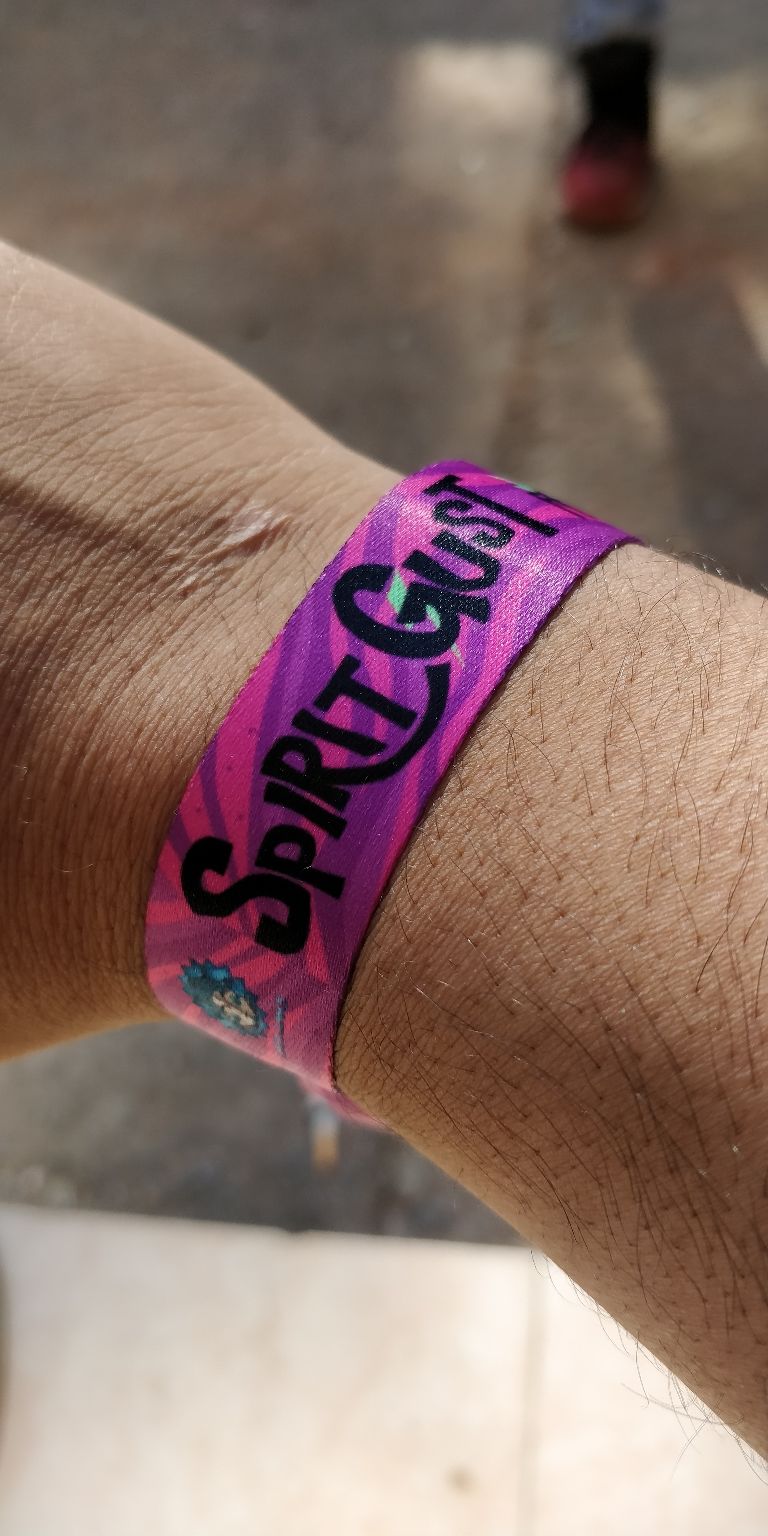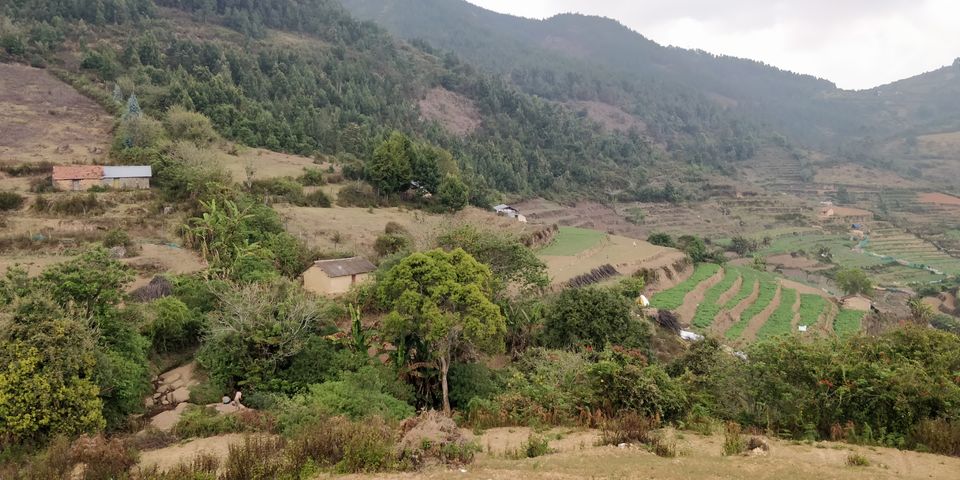 At morning 8 am we went to request cab and they charged around 1500 bucks to reach Kodaikanal.
And we continued doing party for more two days because of high cab prices we took a tent and stayed at party location for remaining 2 days and had fun there.
Note : travel was expensive in Kodaikanal and people there are really smart with tourists.
Be careful while requesting cab try not spend more money from your pockets.
Public transport is available till night 9:30 pm
Places to visit:
Vattakanal 30 min drive from Kodaikanal
Munnar 30 min drive from Kodaikanal
Kodaikanal lake
Dolphin nose view point 30 min and trek to reach view point.
No need of any local guide it's a small place one Can explore places easily with little knowledge.
Try muncheez hotel for delicious food.
Temp drop can't be expected but moist weather is guaranteed.
Here are some random pics nature lovers