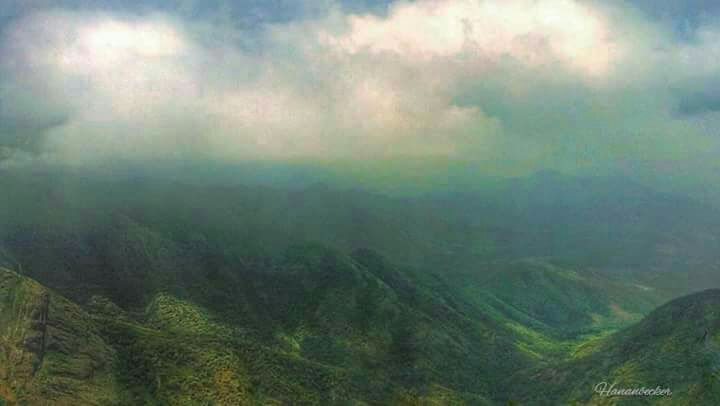 Nothing like a good trip over the weekend after a long boring energy sucking week!!
Not until 6:00 PM did I have the faintest idea that I will take a Kodaikanal trip on the weekend.
It was just a usual hot summer evening in Bangalore. I get back to my room and jump into my bed to catch my sleep. But I toss and twirl trying to find that comfort position and then I fail. I lay awake staring at the ceiling letting my mind wander at will. All I remember next was browsing Redbus for tickets. And there it was: two tickets to Kodaikanal, like it was saved for me and someone I was sure will accompany me. I called up a friend who was no less crazy than me, and booked us both a kodaikanal trip.
Kodaikanal is a hill station in Tamil Nadu, its name translated as "Gift of the Forest" and it is indeed. I have covered hill stations in South, but Kodaikanal has a raw charm that beats all the others with its less anglicized landscapes and mist covered forests. It is less commercialised and well preserved and oddly enough with no plastic leftovers in sight.
Locally known as the Princess of Hill Stations, The city is accessible by road, train or by air. The cheapest being train(Of course depending upon where you are travelling from). The nearest airports are in Madurai, Coimbatore and Tiruchirapally. Nearest railway stations are Palani (the ride uphill from Palani is beyond gorgeous), Kodaikanal Road Station and Madurai Junction. Buses run uphill at intervals taking you to Kodaikanal.
Kodaikanal trip begins
We decided to take the bus from Bangalore to avoid crossovers and bought our tickets for 850 Rs (you will get it for around 600 Rs if you book three weeks ahead). We also had our room booked on Tripadvisor to avoid the hassle of looking around for rooms.
It was 7:30 PM when we were done booking our rooms and with all the uncertainity of catching our bus, waddling through Bangalore's infamous traffic,we packed our bags for the Kodaikanal trip and left.
We did make it to the bus, almost missing it. And as we settled in, we realised we were in seats with no leg space. Either the bus catered only to zero sized figurines or we had missed how much our thighs had grown horizontally over the lazy week days at work. Nevertheless, we were two happy souls on our way to Kodaikanal - the land of magic mushrooms.
We could'nt catch a good sleep, but the view was worth it. The air was growing cold and foggy and the view was breathtaking, a prelude to what we will find at the destination.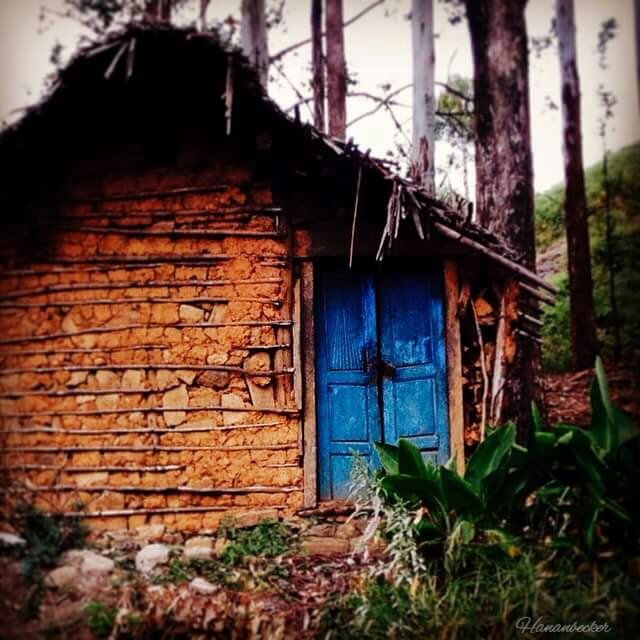 We checked into the hotel - Hotel Gurupriya (budget friendly - I suggest you get a room with a balcony for your Kodaikanal trip) and did not want to rest. All charged we quickly freshened up and set out to explore the pictursque locale. We met up with a friend who drove down from Coimbatore and with no time to lose we were on our way to Dolphin's Nose.
Can't miss breakfast now, can we? We stopped at The Tredis Tea Room and had what they called an English Breakfast (adjustable, if you are not picky about the originality of cuisines). We resumed our drive to the Dolphin's Nose view point. If you are here for the "magic in packets" you will hear whispers of it now and then. My homies did try their luck, but it was disappointing. I seriously doubt we were tricked!!! We had a good laugh over it anyways and still do. Guess that's the high it is.
Dolphin's Nose is an 8 km drive from main town, through upper shola road, with nothing but a few cars headed to the view point for traffic. Roll your windows down and marvel at the green and grey painting that unfolds. Lush trees, pine forest, steep cliffs and scanty water trickling down rocks,miniature waterfalls in the making and misty clouds that block your view forcing you to slow down your car speed are what greets you through out the drive.
You can stop midway to get out of the car and click some pics.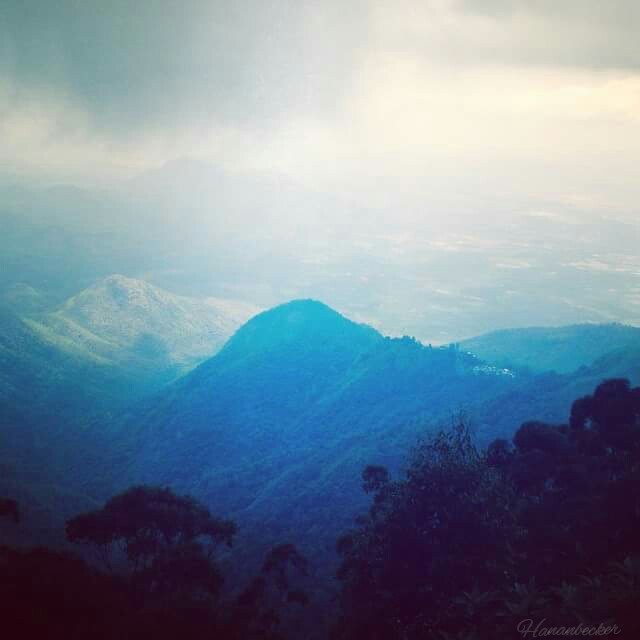 The trail up to the view point is a 20-25 minute climb of medium intensity. Be sure to wear your trail/hike shoes. It is quite crowded, but not too crowded making you wish you never came. The entire trail is embedded in a pine forest with a rocky path that has been formed over the years, softened by trail walkers' shoes'. You could stop to treat yourself the cliched maggi and chai,but we decided we will do it on our walk downhill. The shops also sell Redbull if you need one. We reach the top and with shaky legs we waited for our turn to click the customary edge of the cliff photographs. You might want to wait till your legs stop shaking from the walk and it is highly advised not to click selfies if you want to live a day more. :D
The Dolphin's Nose is a flat rock jutting out of the mountain (picture the nose of a dolphin) overlooking a lush green valley at an elevation of 6600 ft guaranteeing you a sight you will not forget easily. After the ritualistic instagram clicks climb onto a nearby rock (there are plenty that gives a view) and get lost in cloudy mist and the occassional warm sunrays. Enjoy,relax,meditate, talk, laugh and heal your soul.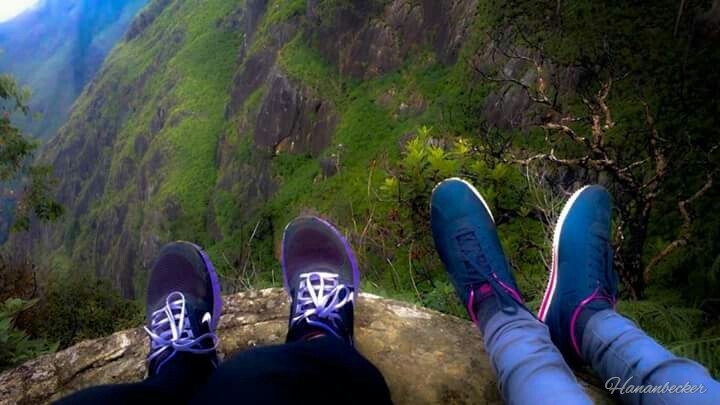 On our walk back we stopped for maggi and chai and found ourselves a good private spot with a view.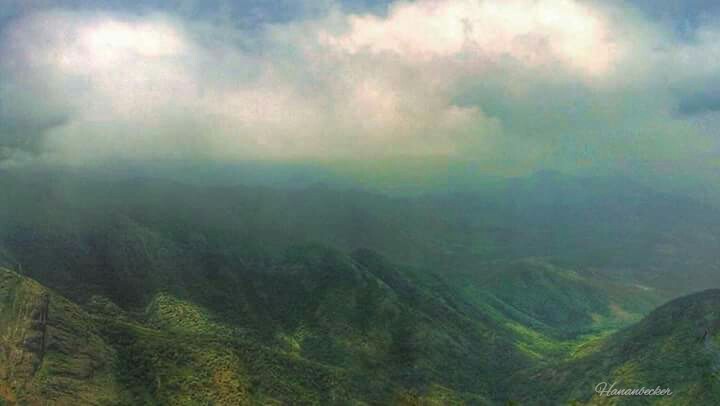 It was pretty late by the time we reached back in town. We called it a day and headed back to the hotel to catch some good sleep.
We did not sleep in as we dreaded we would, such lazy asses that we are ;). We had whatever breakfast we could manage on our way and headed off to fairy falls. But it suddenly started raining cats and dogs and we scrapped that plan and headed to Bear Shola Falls, which has a higher rating on almost all travel sites. I am sure we did not miss much at Fairy Falls.
The Bear Shola Falls, almost 3km from Kodaikanal town is an easy find. We parked our car at the entrance walking a very narrow trail with trees almost touching the sky on either sides. The trail was beautiful.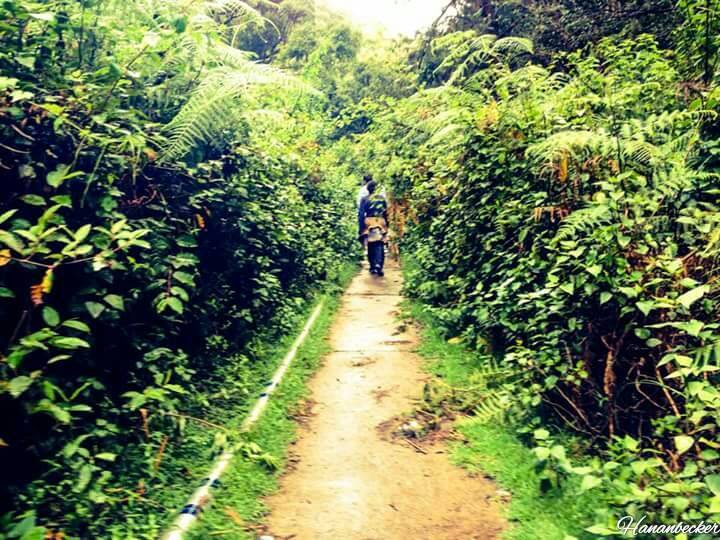 A short walk opens up to the waterfall and I must say the way the whole trail gives way to the fall is suspense evoking. But we were disappointed as there was no water falling down the rock. Despite May being a time when the waterfall is usually alive, we were unfortunate. It is a very private place with not much people around, so you can spend some time in the wilderness perching up a rock or bark of a tree puffing on freshly rolled Mr C's. Be sure to put out lest you will start a wild fire.
We then headed off to the Pine forests. Densely packed pine trees masking sunlight feels a bit eerie. We spend some time walking around and clicking pictures and trying to fill our nostrils with the fresh wooody smell. Did not waste much time there. We did not have much time left on our Kodaikanal trip and it was time to catch our evening bus back to Bangalore.
We drove to the Silver Cascade Falls (you will see this fall in passing while coming to Kodaikanal by bus), a short drive away from pine forest taking us closer to the town. It is a small waterfall right beside a highway and not hard to find. You can buy souvenirs from local vendors here, but be sure to bargain.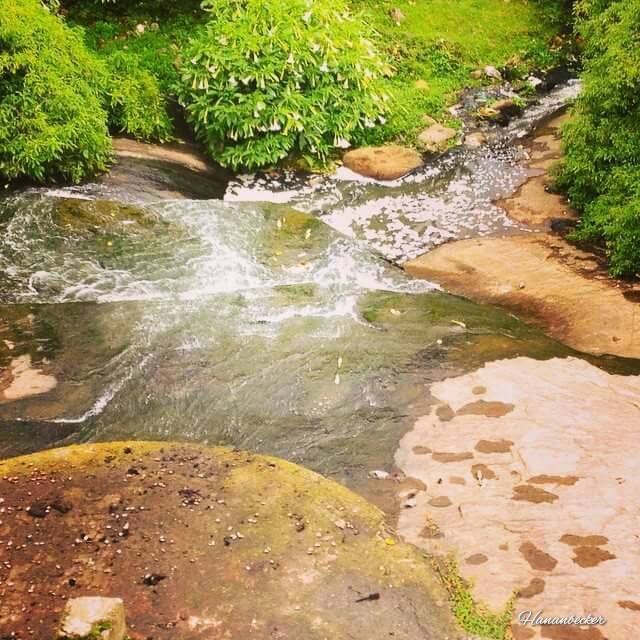 Ideally we should have stayed back at Coakers Walk nearby to watch the sunset. but we were in short of time. We drove to Kodaikanal Lake, found a small tea shop and spend our time idly. For those who love rowing/pedalling a boat, the Lake has fun activities lined up for a small fee.

We knew the magic was over, but we carried it in our soul and headed back to our hotel and packed. We bid adieu to the friend from Coimbatore and took our bus back and just like that the magical Kodaikanal trip was over.