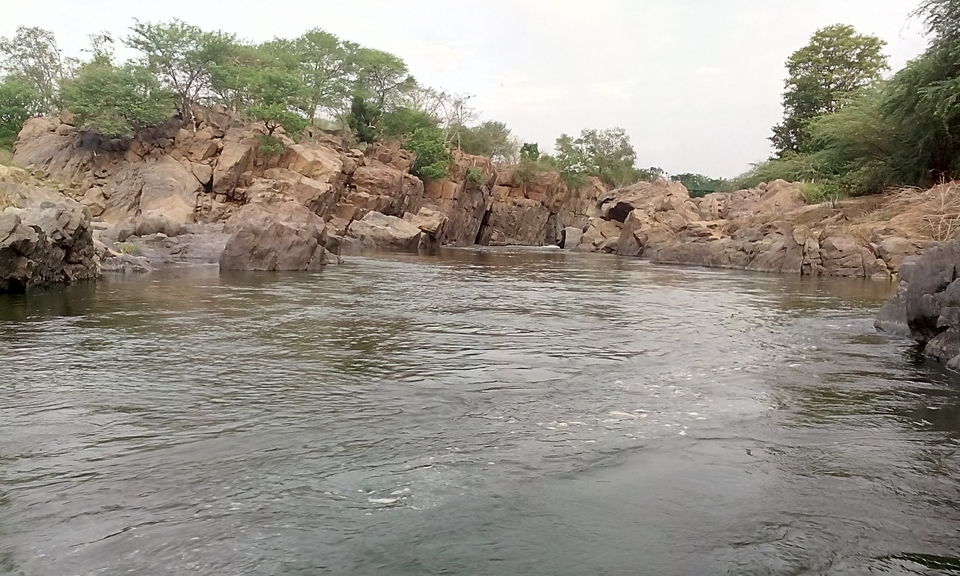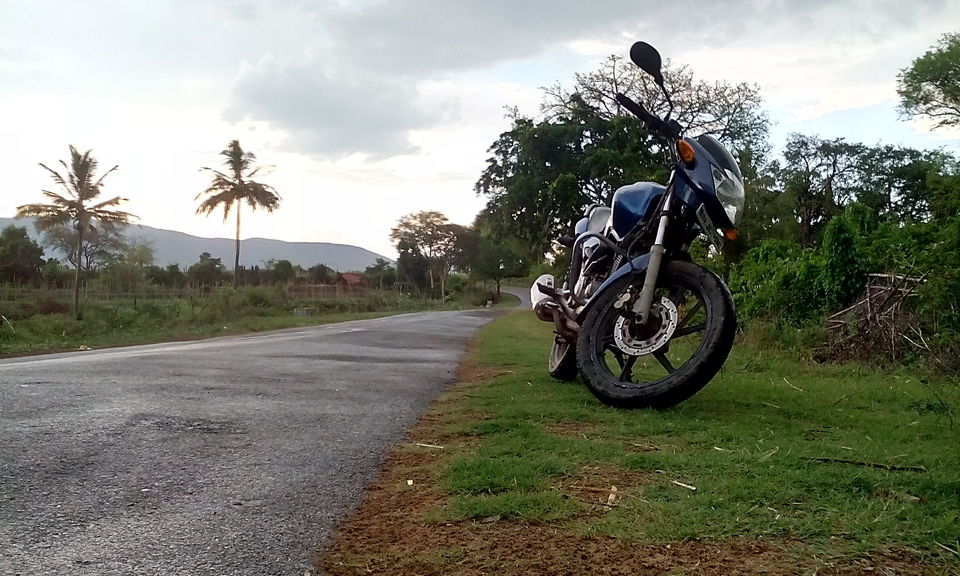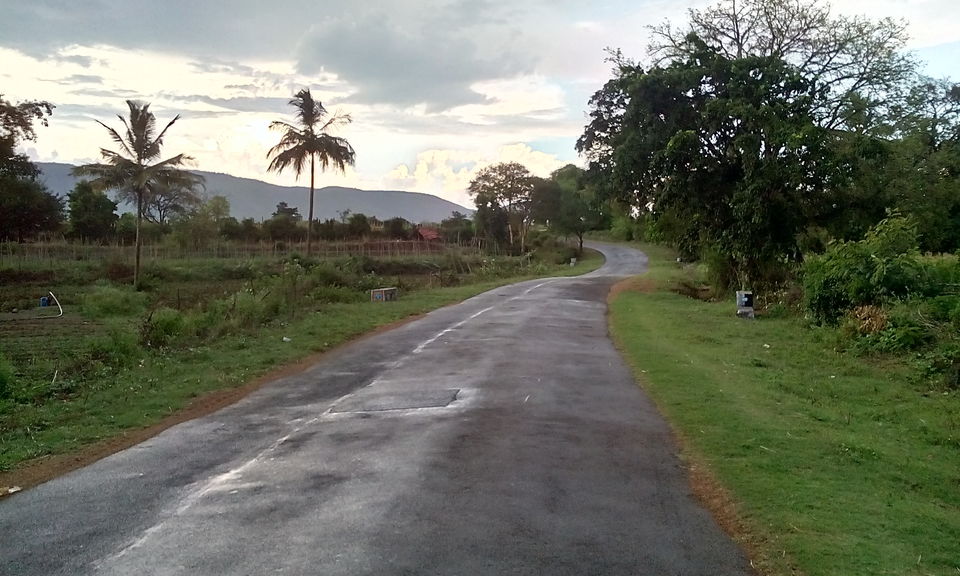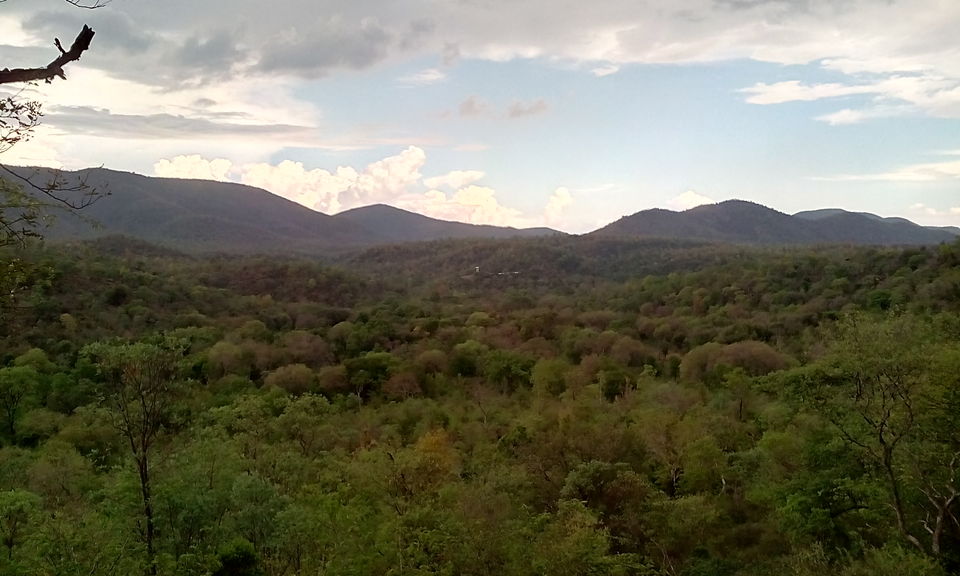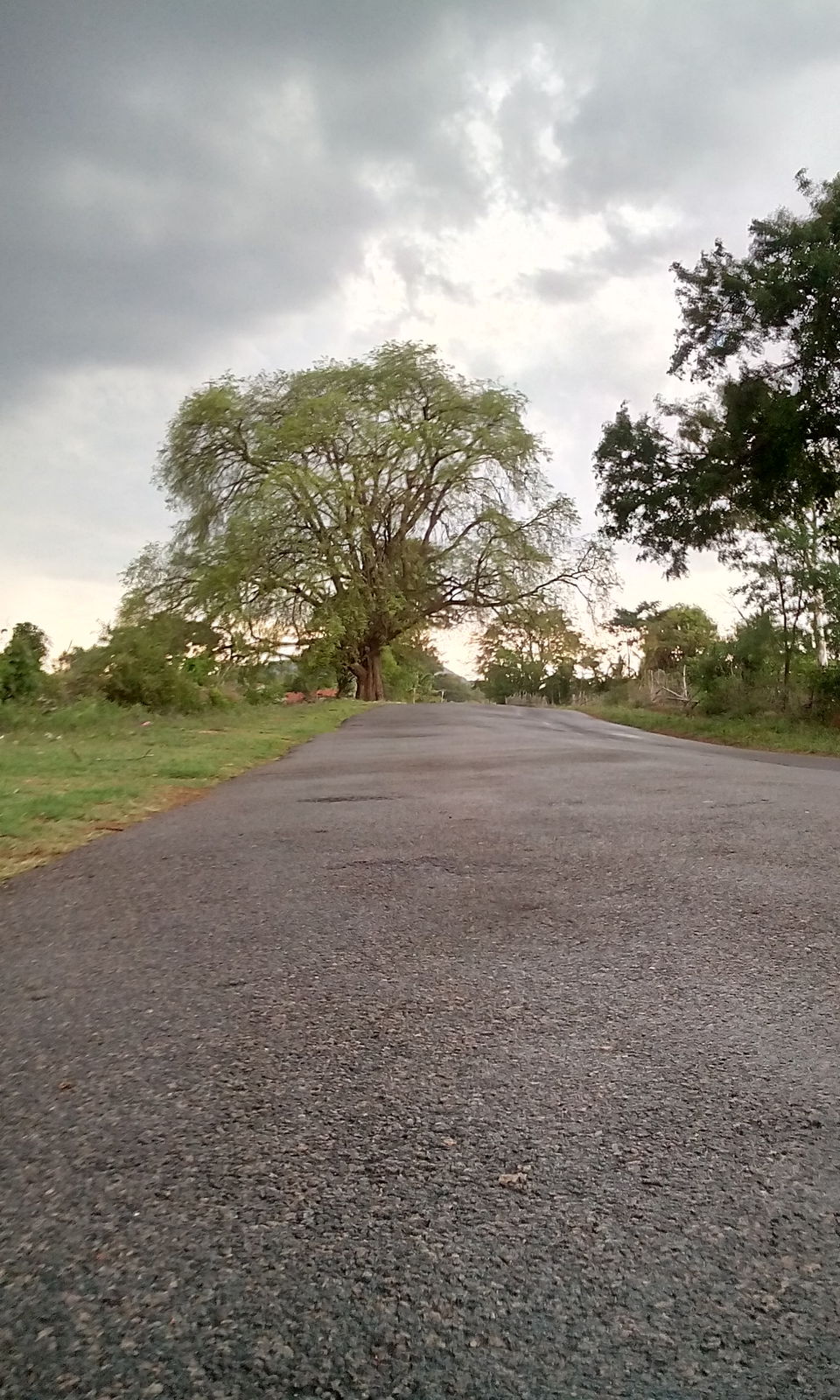 Hogenakkal Falls, located in the district of Dharmapuri in Tamil Nadu is one of the finest waterfalls on the river Kaveri. The waterfall, not being very far from Bangalore, is a favorite weekend spot among the tourists and a perfect place for adventure seekers.
We decided to roll out our wheels a little early at 1:00 a.m. choosing the shortest route via Rayakottai Road and SH 17. If you are crazy about night rides then definitely this trip will leave a mark in your heart. Once we left behind Hosur and entered Anchetty Road, darkness could be felt all over. Only the light from our bikes was making its way through the night. As our wheels rolled leaving no clue where we reached, Google maps came to our rescue. Riding through somewhere with no traces of life or house gave goosebumps and I felt it several times. The road is creepy yet beautiful. The hair pin curves, the hilly road acts as a wonder. A much needed halt was taken at Natrampalayam where traces of life could be felt for the first time. The energizing cup of tea was much desired by all of us. Natrampalayam, a small village about 10 kms away from Hogenakkal welcomes you with a broad smile and its cheerful people had to be left behind soon, as we resumed our journey.
We reached Hogenakkal around 5 a.m. and parking our bikes, our exploration started.
5 things not to miss in Hogenakkal:
1. Sailing in 'Tokri' is a lifetime experience that you must not miss, without it you wont understand the secrets of Hogenakkal.
2. Massage bath is what Hogenakkal is famous for. Stand under the waterfall and feel your tiredness and body aches fading away.
3. The mouth watering fish masala fry is a difficult thing to resist. Where can you get so much fresh fishes to eat?
4. The Hogenakkal crocodile park is a government initiative for rehabilitation of this ferocious reptile. Pay a visit to this park and get to spend some time close to these deadliest animals.
5. Away from the crowd, away from the noise there are lots of places next to the river where you can feel the water perfectly. We hiked through the forest in search of a peaceful place and we managed to find so. Walk towards the main Falls and cross the dry river bed and a little more walk will land you very next to calm and serene waters. Step your feet inside the water and make new friends. Don't worry these small fishes will try to bite you and they will, but you wont be harmed.
Reaching there and stay:
The road we chose via Anchetty is a most avoided road by the car drivers at night owing to its desolation. If you are renting a car then you will be taken along NH7 to reach this place.
Once you are there you will have plenty of options to choose from the abundant hotels and resorts out there.
After the shower and spending most of the time in the lap of mother nature, it was time for us to bid adieu to this place and we started our journey back to Bangalore. We had chosen the same path to Bangalore and to our surprise the journey was even better through the picturesque valley. The darkness transformed into a beautiful dream and riding your way back through it is simply 'AMAZING'.
Risav Bose