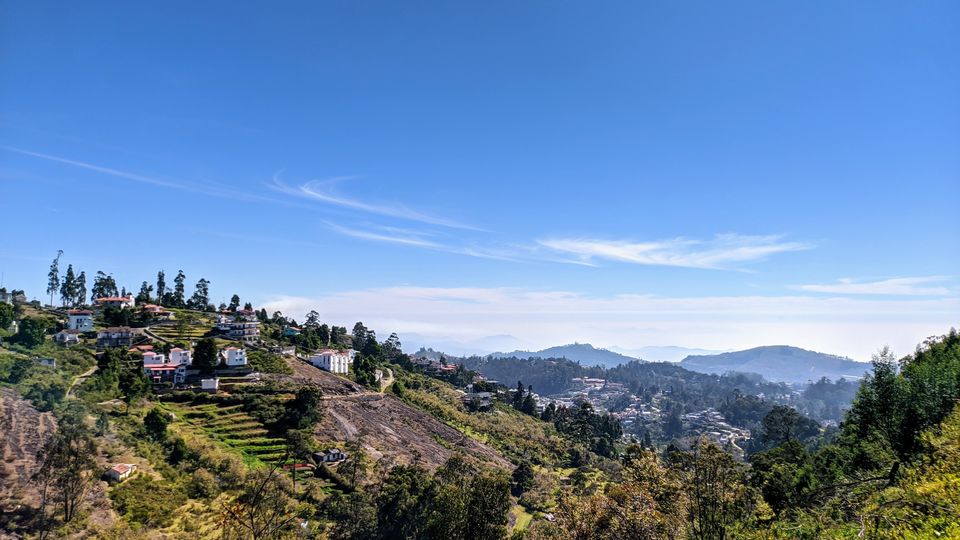 We(Me and Siva) began our journey from Bangalore in a rush so that we don't miss our train. After 8 long hours journey, we arrived at Kodaikanal road junction and took a bus to Kodaikanal which is around 90kms. Preferably bus is a rational pick to reach there.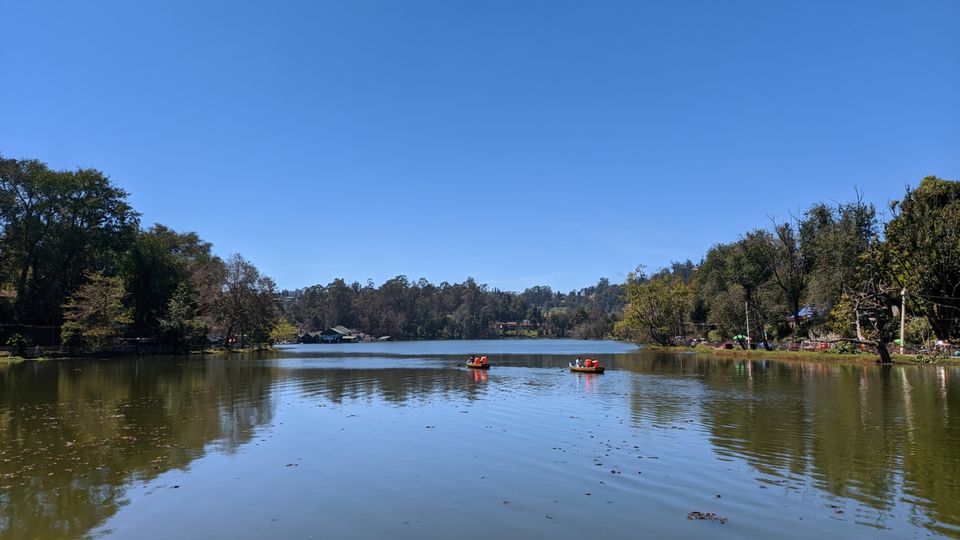 We arrived at the destination travelling through the deep valleys, peaking through the window for that cool breeze and it was an incredible ride. The first thing you get to see is Kodaikanal lake, it's quite long and encircled, if you are capable you can go for a walk around it, the best alternative is to rent a bicycle and ride around the lake. There are no bike rentals instead you can rent a cab with a package to tour you around. After that we went to Bryant park, there is nothing unique about the place it's just a typical one. from there within a walkable extent, you can see Coaker's walk, along the path deep valley view, and the clouds strolling, it was quite serene.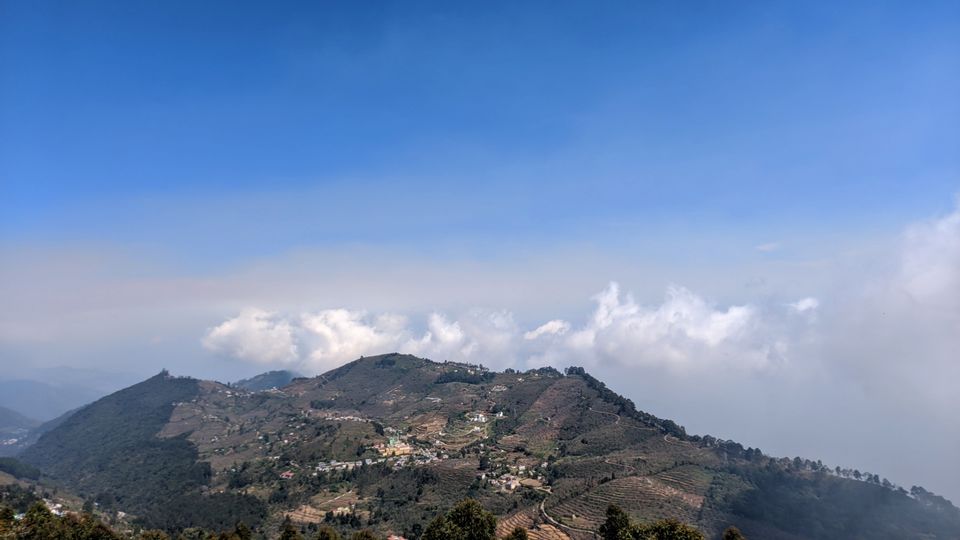 it is almost evening and we directed to our stay(Trippr) for the night, they instructed us to take a cab, as it is just 3-kilometre we felt to go on a walk rather, as we continue we observed that the road was vertically straight up we believed that it would end in another 100 meters but it didn't, it went on like that till we reach the top, it was a misery. We wonder without any vehicle how the residents manage daily. They might be got used to it, still, it is one hell of a walk, somehow we managed to reach our stay. The weather is around 10 centigrade it was our first time to encounter such a low temperature, even the tap water is so frigid. Energy 🔋 levels were zero for us, so we had to take a quick nap. Got up after a while and reached the balcony for a night view, we were not able to resist such a low temperature for very long, so we had our dinner and went to bed early. Good night's sleep 🌚 is very much required for us after an exhausting evening.
We got up a bit late in the morning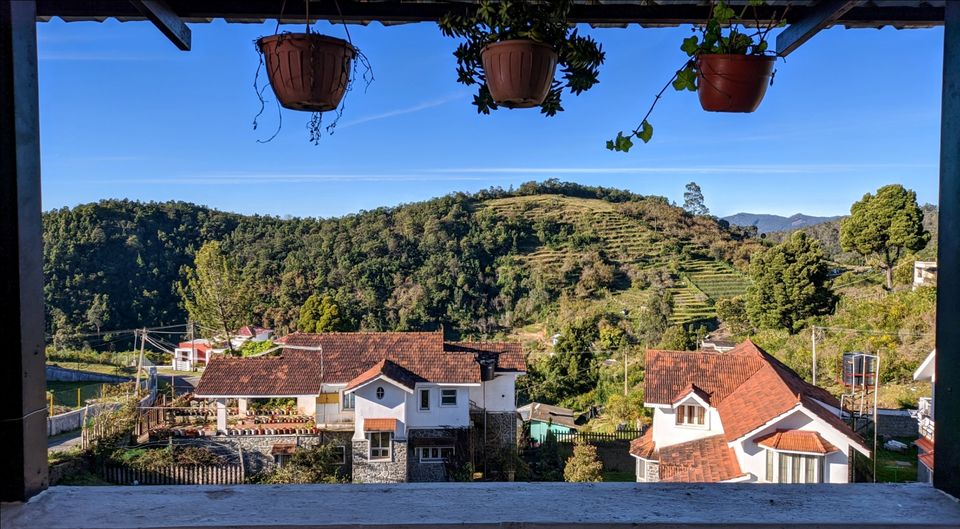 There is a broken car in a bit extent to our stay, we asked Amal bro( a volunteer in the stay) to show us the route, he said I will come with you and we led the path there, he is a cheerful guy and we were having chitchat on the way. He told us that he's from Alleppey (Kerala) and he preferred to volunteer so that he can meet distinct people and get to know them. He showed us the spots encircled to our stay, plum farms, broken car, scenic views, and we were accompanied by a little companion. After a while, we returned to our stay and checked out.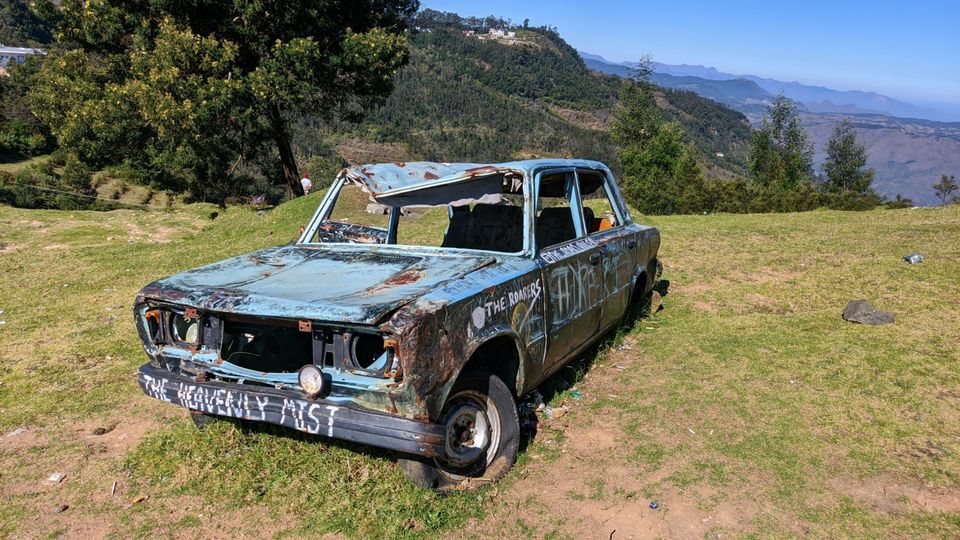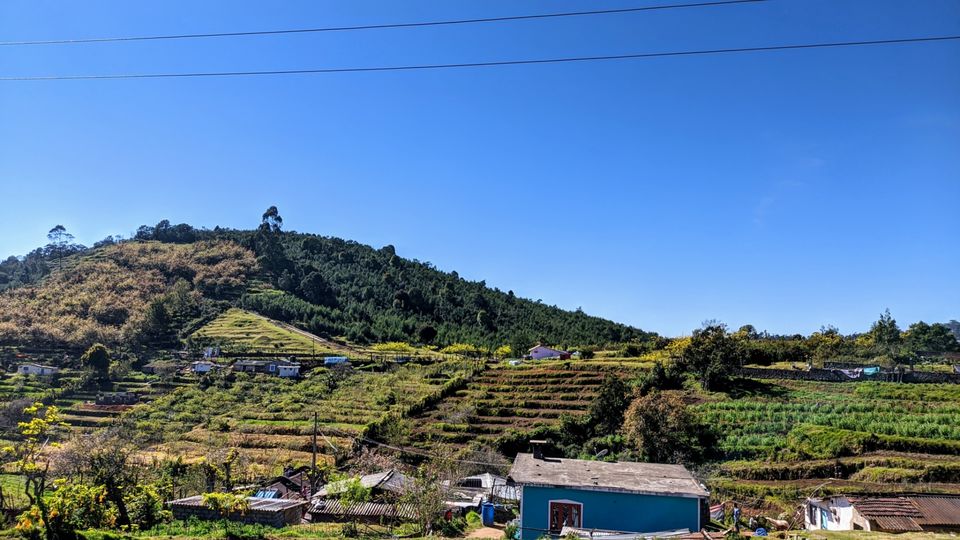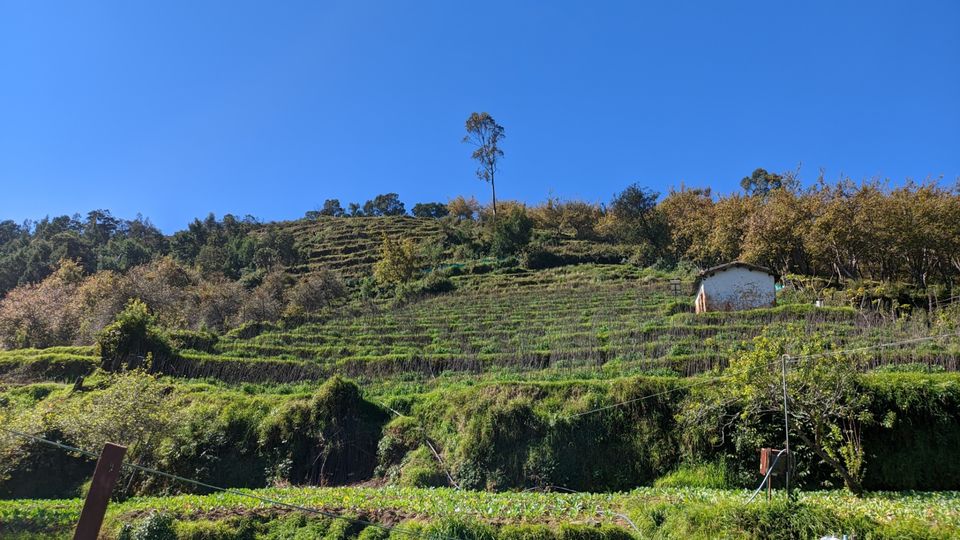 We started to the next destination Vattakanal, on the way to our stay, we stopped at Vattakanal falls, even though it's almost noon, the water is so frigid that I felt like standing on ice.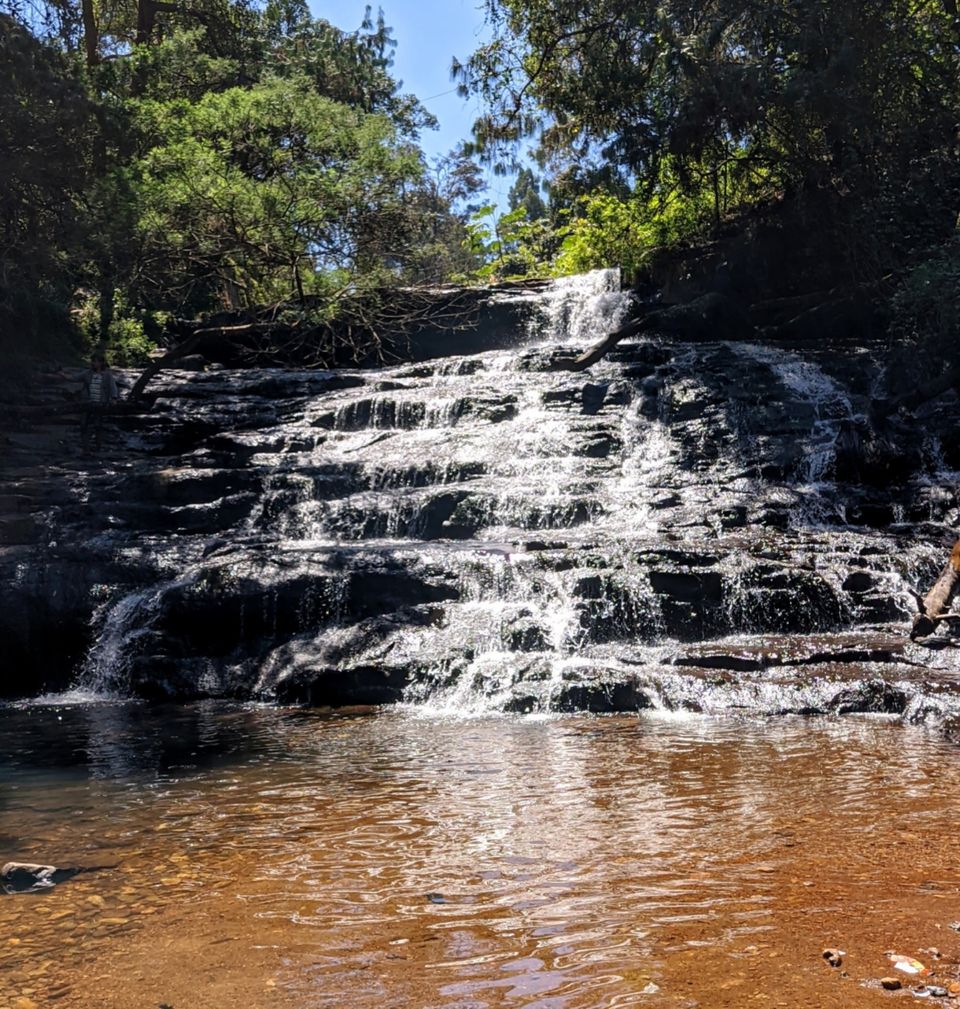 We reached our stay after a while, sloped there for a quick time and went to Dolphin Nose where we have to trek down to reach there You get a sensation of terror when you were at end of the Dolphin Nose. Next to it Echo rocks are there when you shout facing rocks 🗿 it echoes, We did it my voice sounded squeaky and it was fun.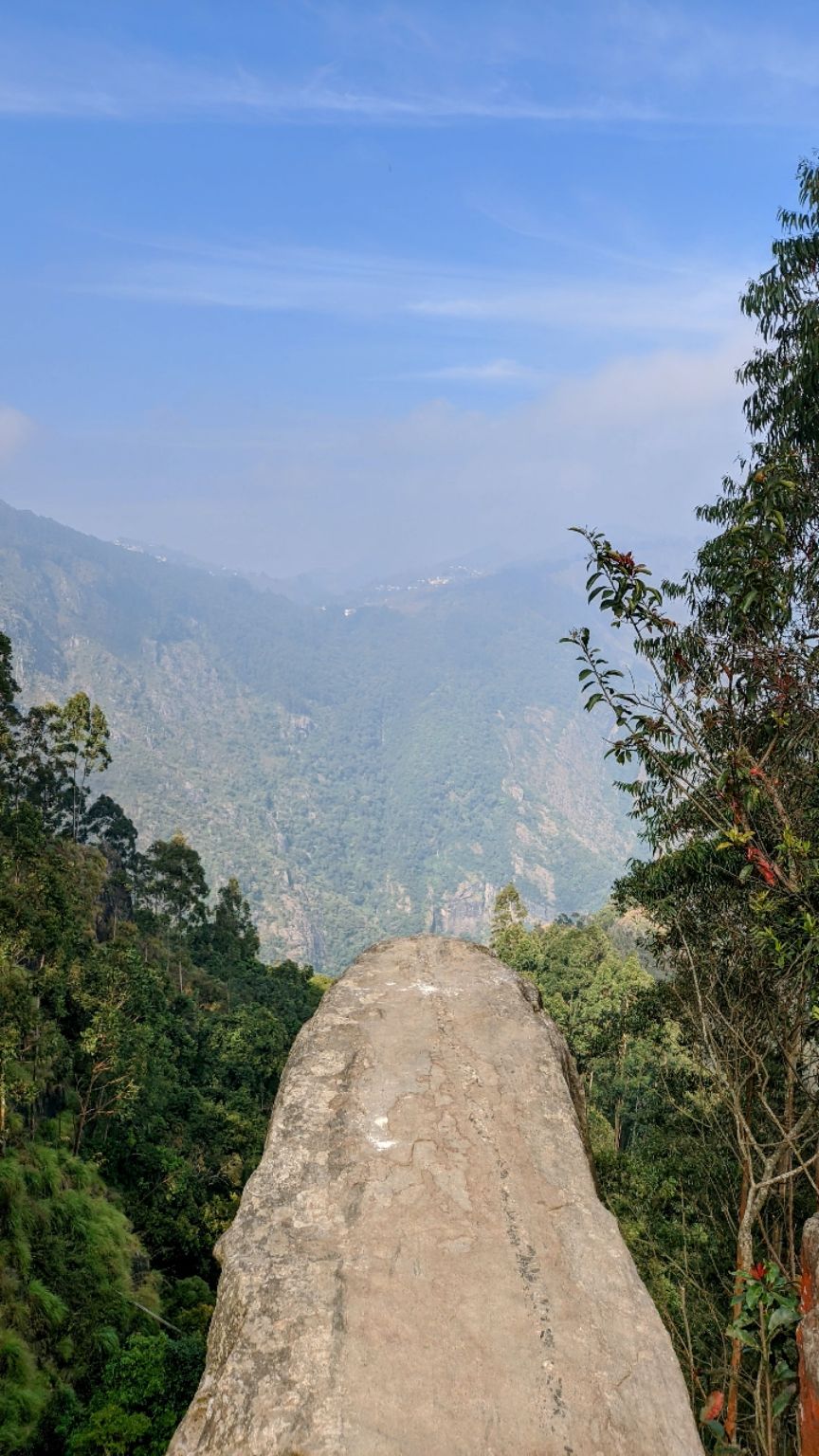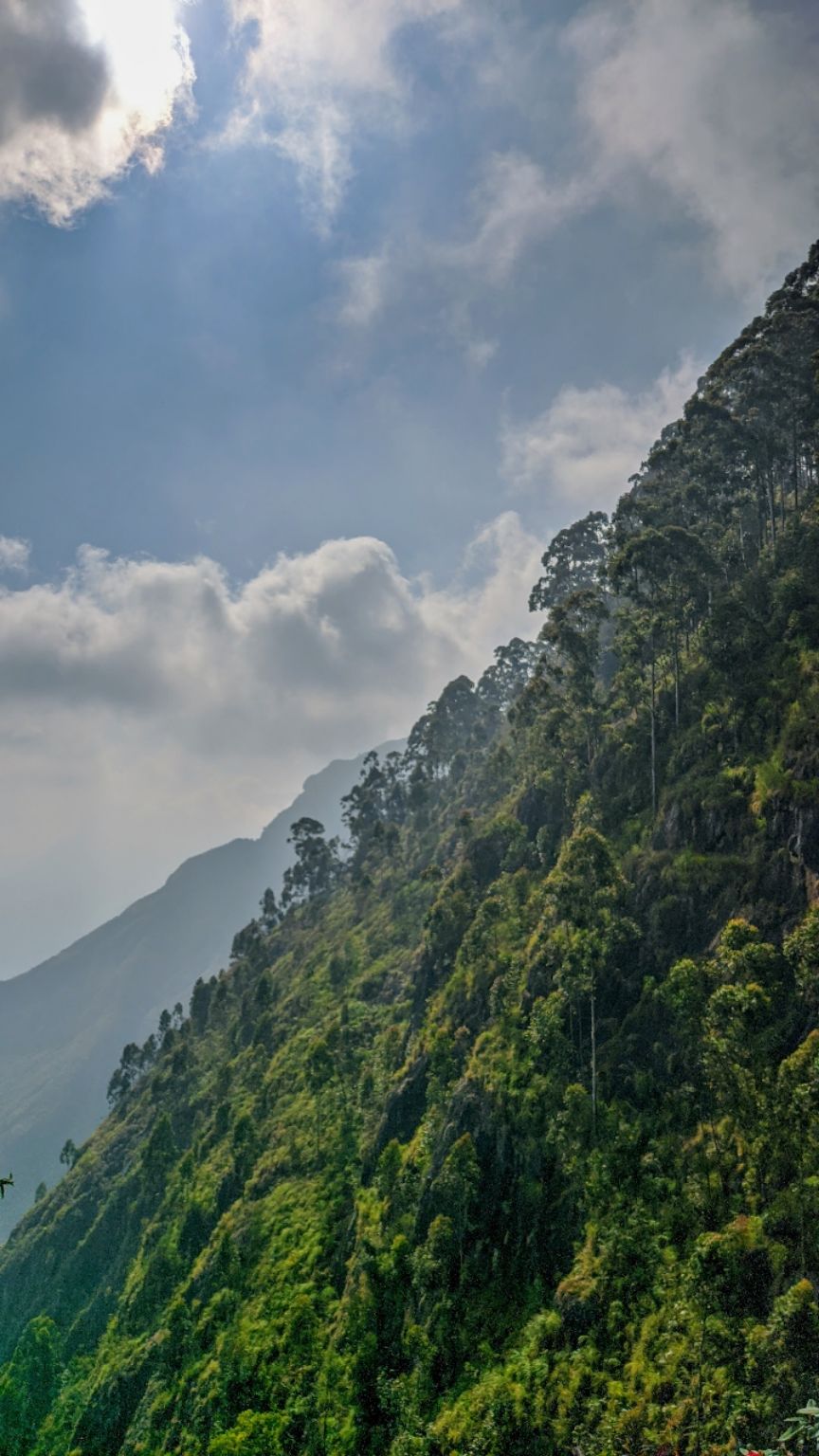 it's almost evening by the time we reached our stay, laid there for a while, got fresh up and went on for a walk through the woods, elegant villages and reached a little falls(Liril Falls), sunset made the sky like a painted canvas.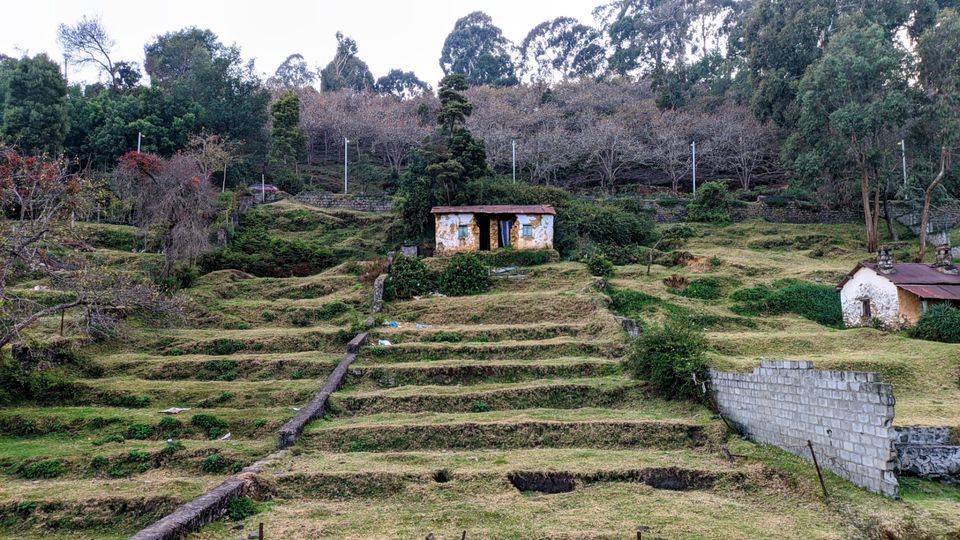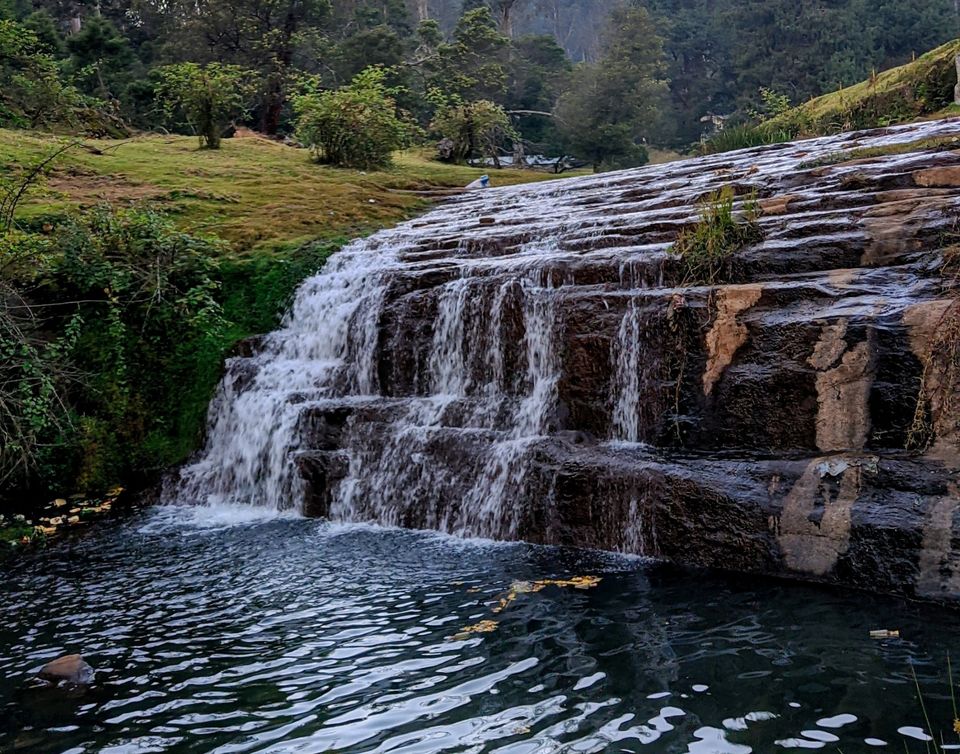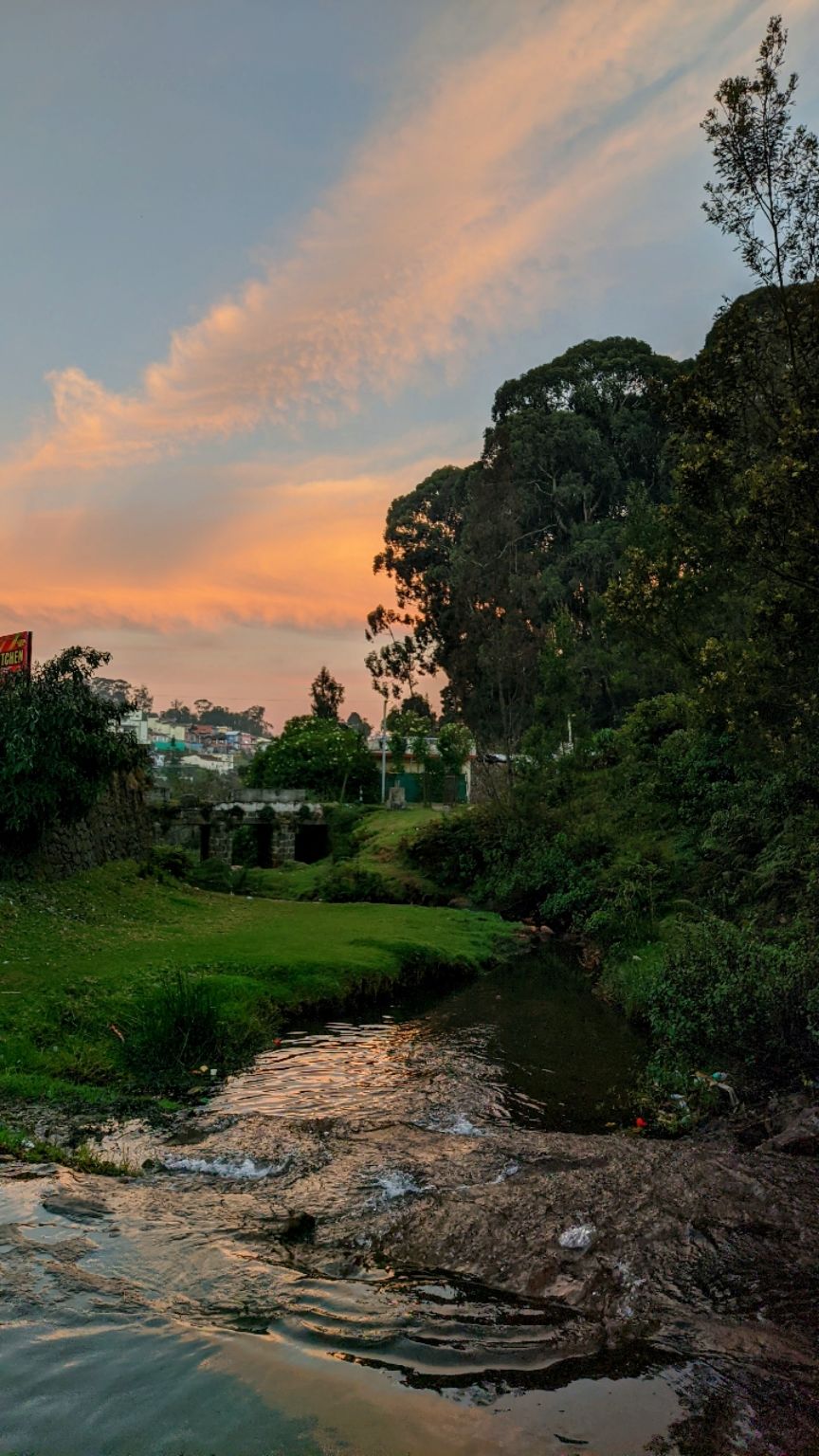 spent the rest of the evening till twilight and returned after a while with music 🎶 on the way back It's a wonderful day we had.
Commenced our day with early morning views of mountains over the sun up,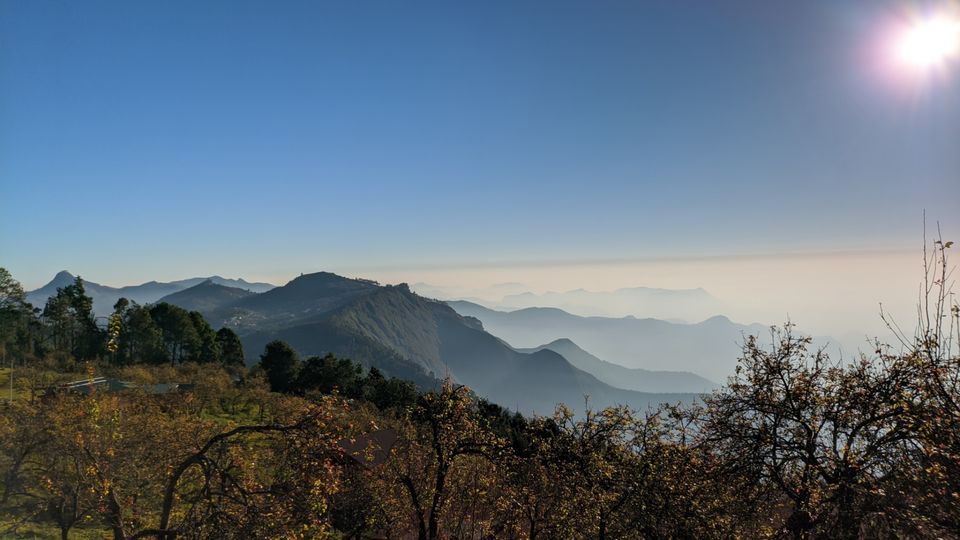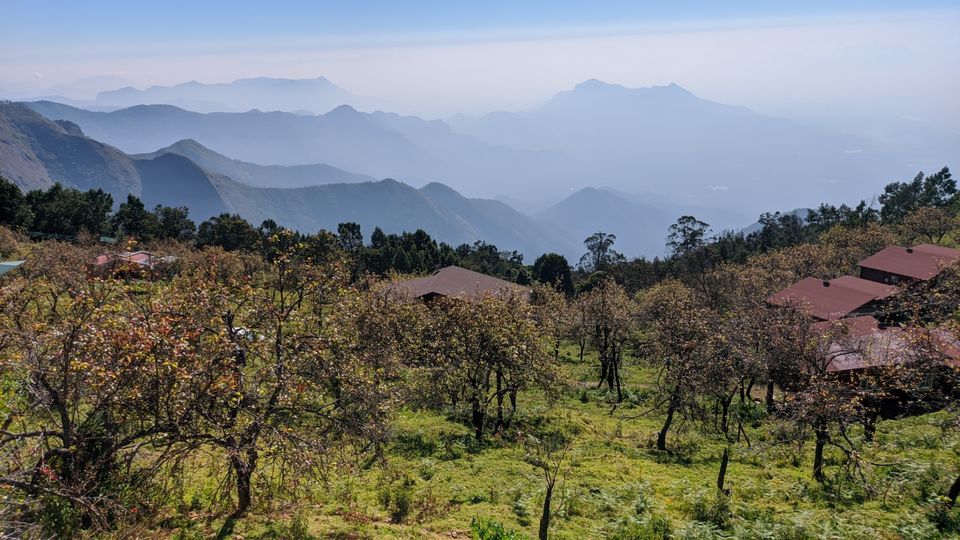 took a cab for the day as there is plenty of locations to cover and there is no public transport. We were staying in Dostel ( Vattakanal )and one thing that you experience in staying hostels than hotels is that you get to meet different people and get to know them, such thing happened to us from the beginning of our journey, we were waiting for the bus to Kodaikanal there met a group of friends and then a couple in Trippr and Dostel too, everyone is unique in their ways and thoughts, A lot of stories and experiences you get to know from them, after one such conversation in Dostel we checked out and started our journey. Initially, we reached Poombarai village viewpoint, the village is in the nucleus of staircase fields and the houses are coloured like a canvas illustration. From there we led the way to ICAR( Indian Council Of Agricultural Research) Mannavanur, it is animal research centre encircled with panoramic views of nature, there we visited one of the rabbit houses, the rabbits 🐇 were enormous that idea rabbit cuteness ceases on seeing them 🙂until you see the little ones. We Wandered around the regions and continued our journey to Mannavanur lake, we spent some time on the banks of the lake and waiting for our turn to go on a coracle ride, Most of the hill views are covered with fog during the evening time, the misty breeze of Moir point, a walk through Pine forest, Guna caves where you are not enabled to see any caves except big roots above the surface, most of the tourist places in the jungles or out you get to see monkeys 🐒 and their mischievous activities, we too encountered one such fighting for a piece of cloth 😂. It is always fun to watch them. Pillar rocks view with water stream below you, Green valley view it was an eye feast. After that, we headed back, if you ever visit don't forget to taste some homemade chocolate😋 they are quite delicious.