Phuket is a dream destination for someone who love beaches and has undying desire for party. It is the most popular island of Thailand that has sandy beaches, Instagram desirable landscapes, lip smacking Thai food and irresistible night life. To enjoy both beach and night life, we booked Charm Resort located just few steps away from Patong Beach; easy access to beach and Bangla road but located in the north so you can still sleep peacefully at night without the unstoppable noise of party and bikers!
The experience of beautiful Phuket begins when your plane is getting ready to descend – the view of the island from the window gives you goose bumps and sprinkle you with the dream that you would be living in real life for the next few days. The car ride from airport to our hotel at Patong beach was mesmerizing, it's like you are in a different world with broad clean roads, lush green forest on both side and enticing backdrop. We came to Phuket in the first week of October so this is the month where monsoon is still around yet it's not really posing threat to beach vacation. Also being an off season saves you from crowd of tourists and unwanted price hikes which is very common in Phuket. On reaching our resort, we had lunch and then retired for afternoon nap.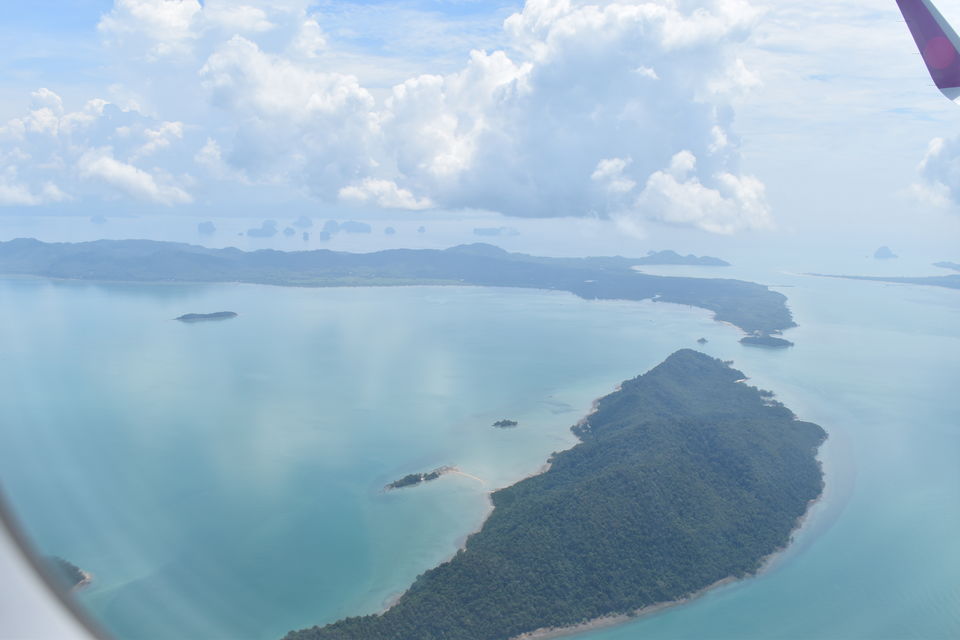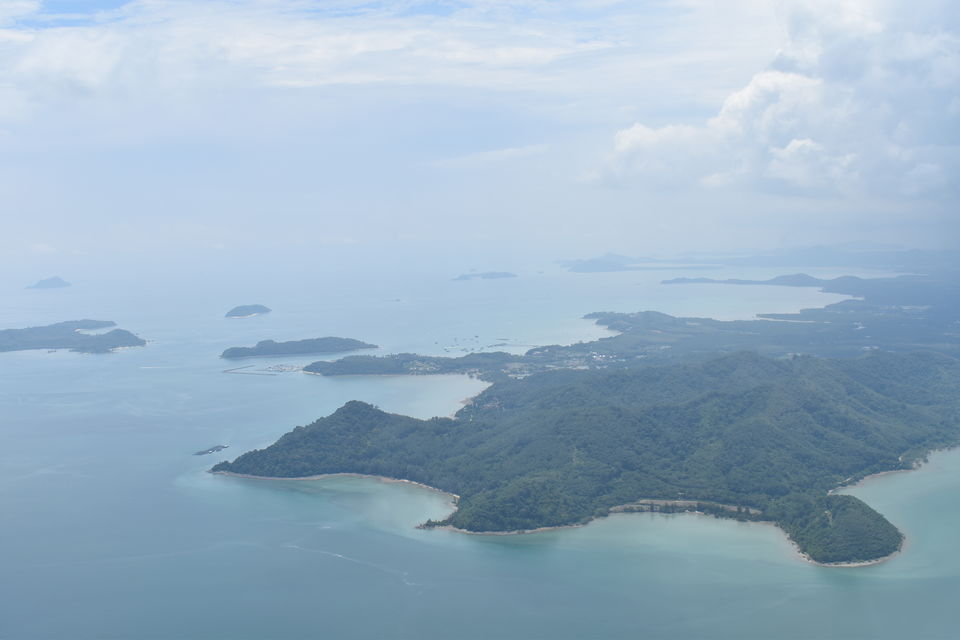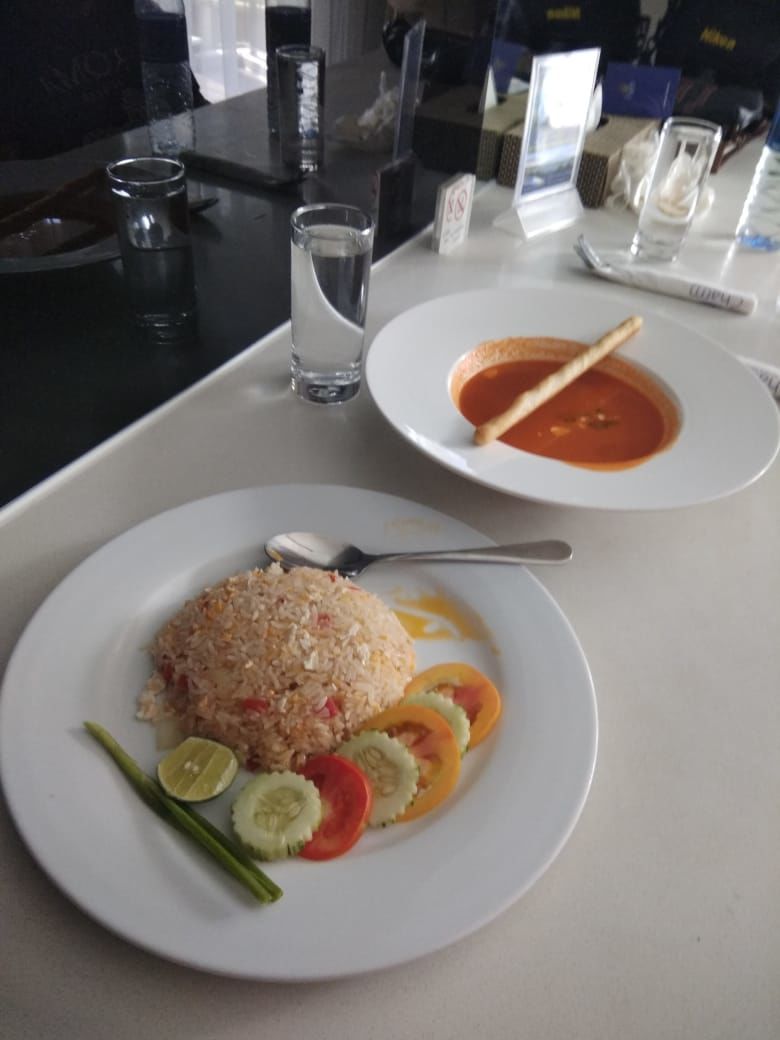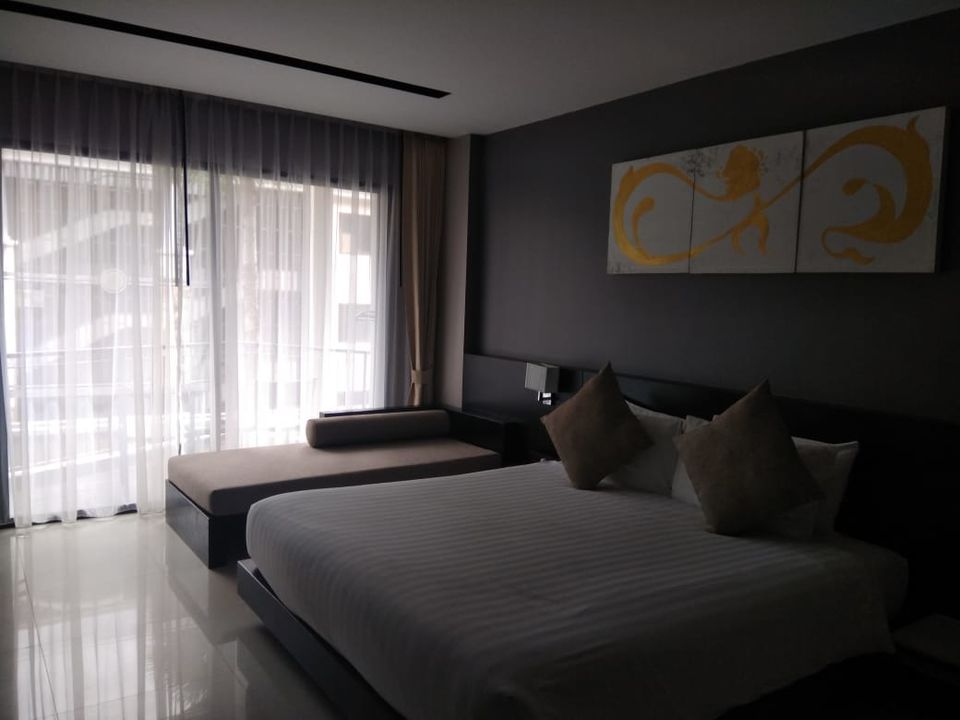 Fresh from the rest, we enjoyed missed sunset at surprisingly quiet Patong beach. The evening stroll through the sandy beach hearing the soft music created by waves hitting the shore was the most desirable welcome anyone could ever ask for.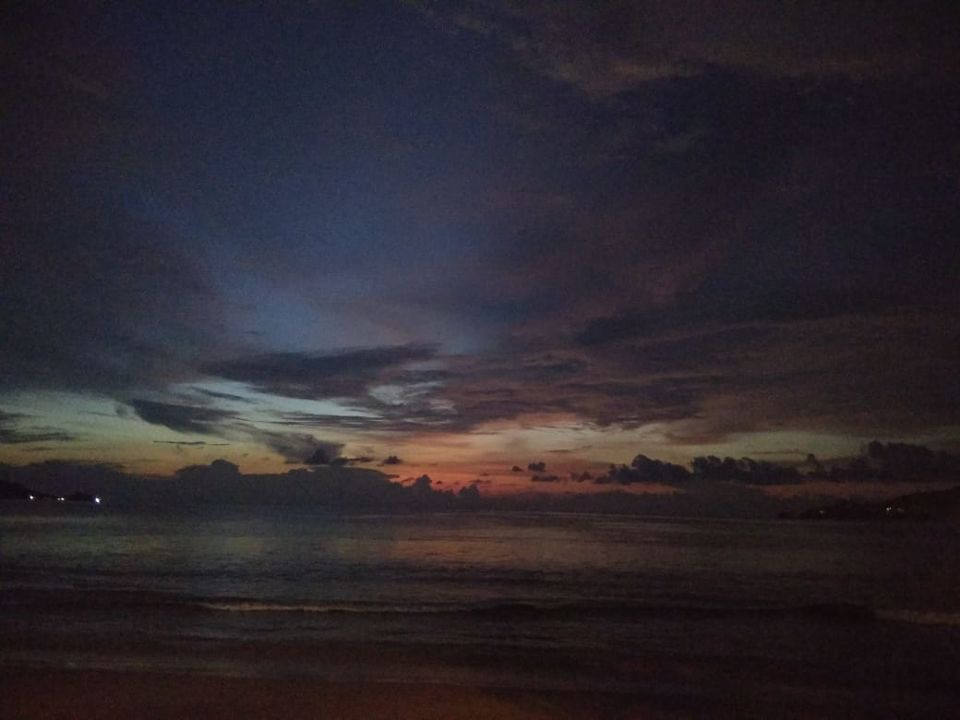 While roaming around exploring Patong, we took a coffee break at The Coffee Club. I guess it's one of the most popular café chains in Thailand and they have a very good reason for it: impeccable ambience, super courteous staff and delicious assortment of food and drinks.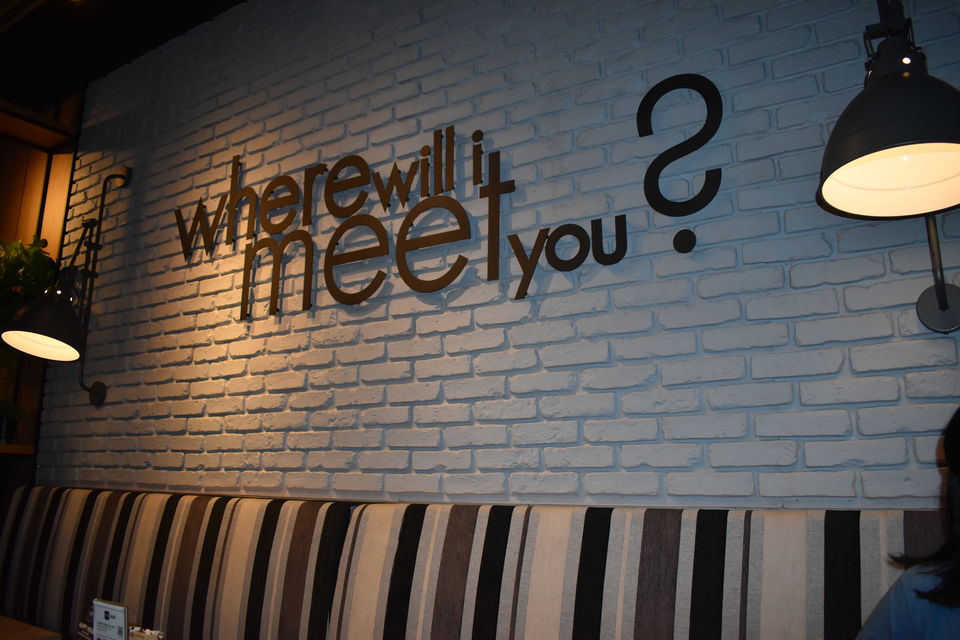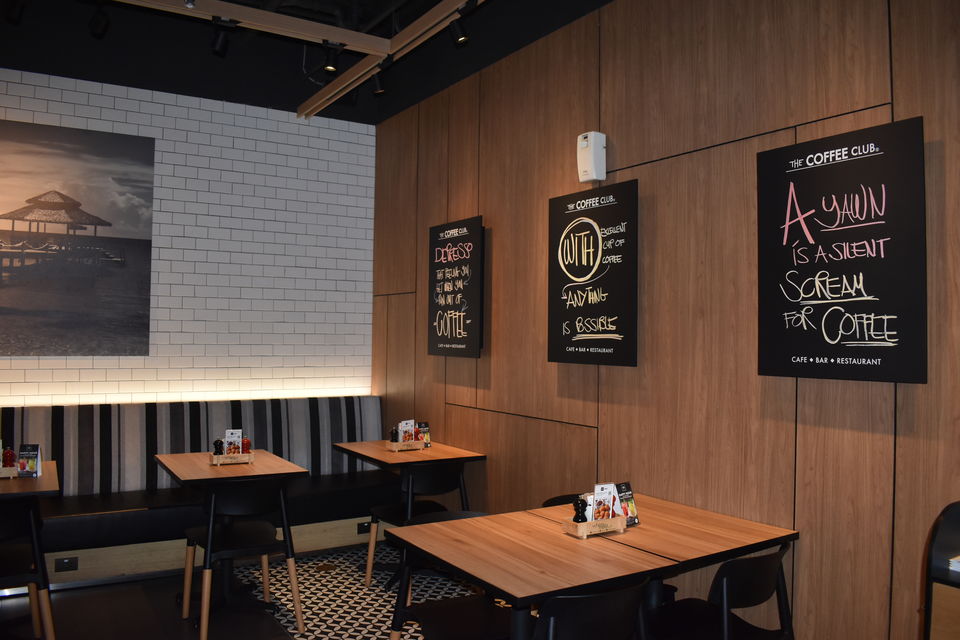 We then got tuk tuk ride to Bangla road also known as Patong Walking road. Infamous as sin city for single men, loud music, naked/semi naked girls, Bangla road is pretty different from how it is projected!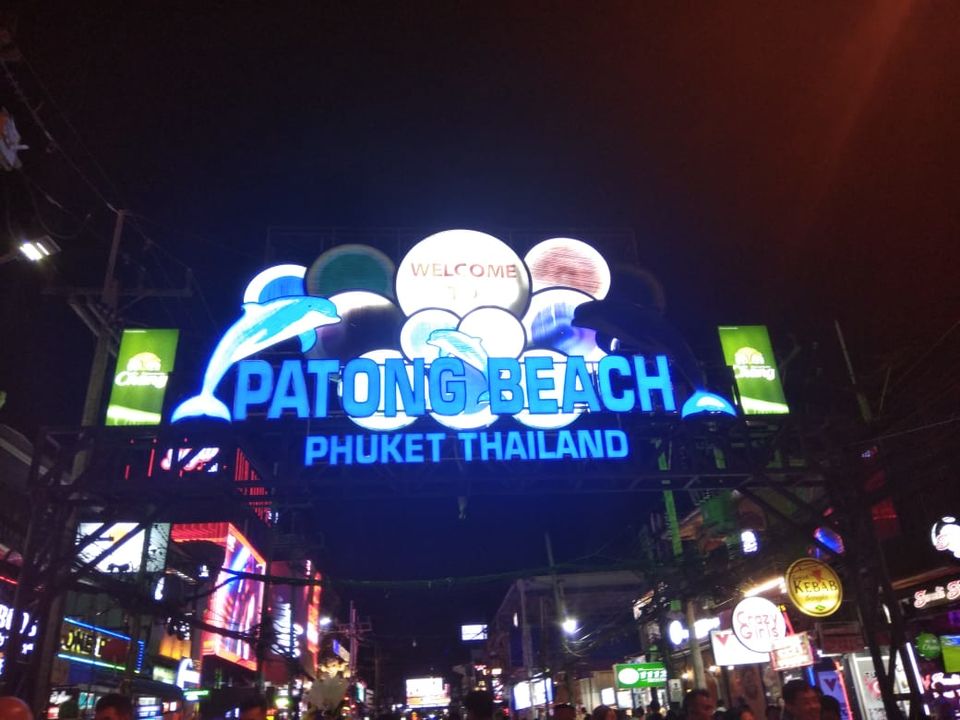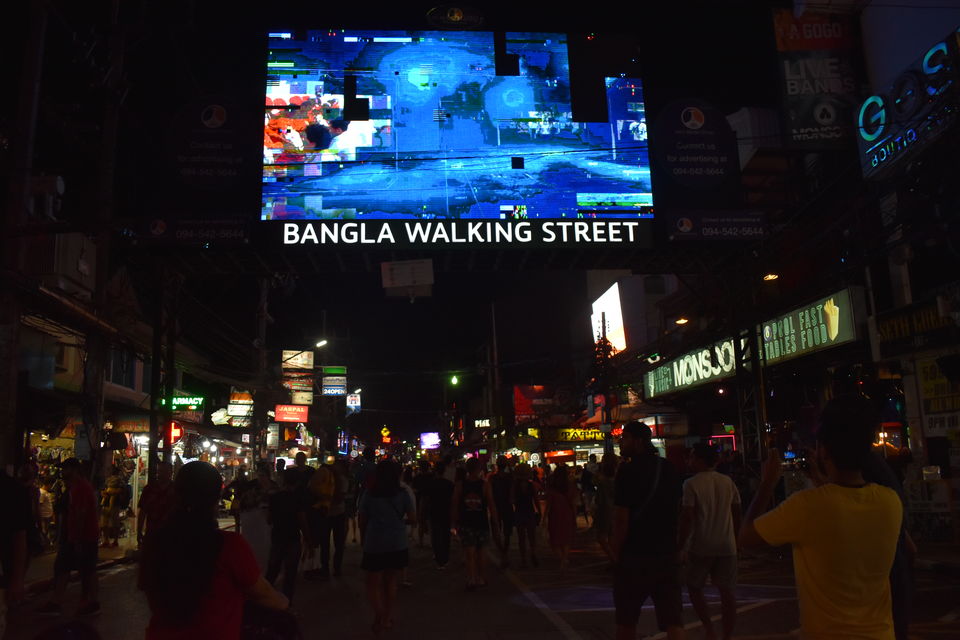 The moment you step inside, there is so much energy, vibe and music thumping over that you could hardly stop yourself from grooving. It's not just men, but girls, groups of friends, couples and families who are either enjoying themselves or are exploring to understand why Bangla road is in the list of to do's. While making our way, we stopped by this group of street dancers who enticed the crowd with their killer moves, insane choreography and unbelievable stunts.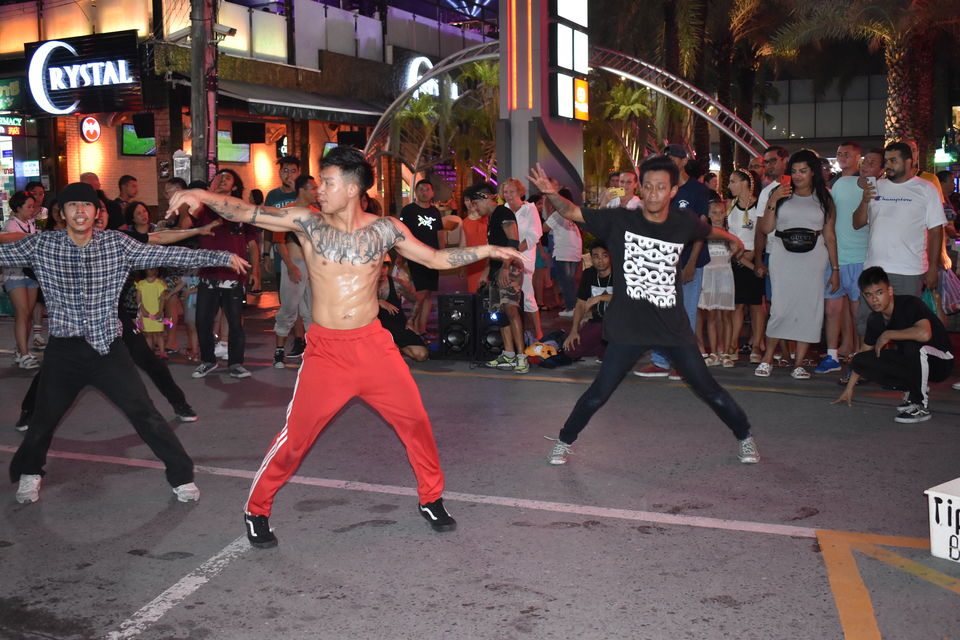 It was New York live music bar that caught our attention- the band that was playing at that night was truly gifted and talented; they played some amazing songs with a twist that hooked the crowd and made them dance! And their lead singer was super handsome who danced like there is no tomorrow! Needless to say I stayed there for quite a long time.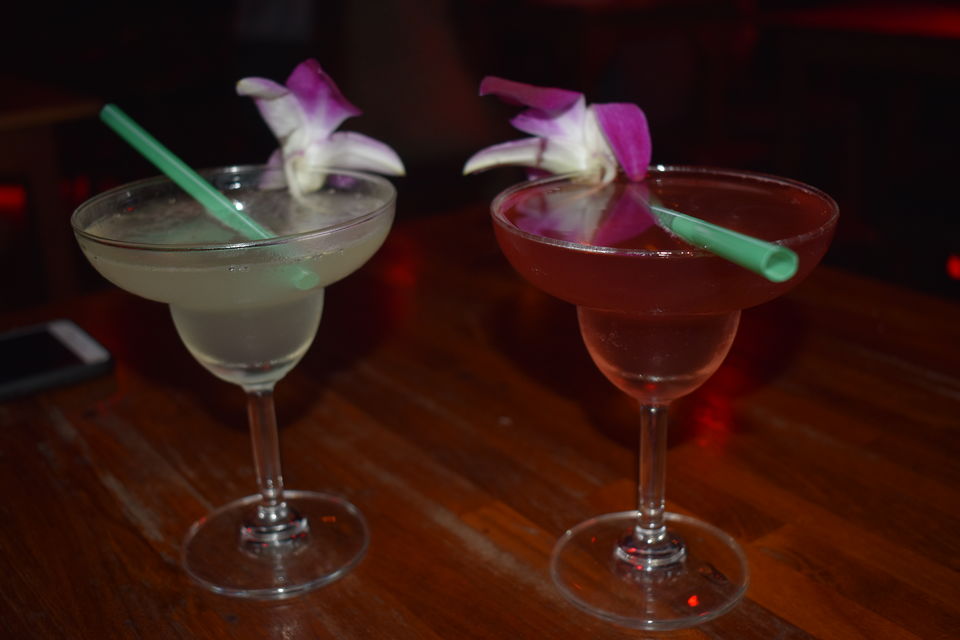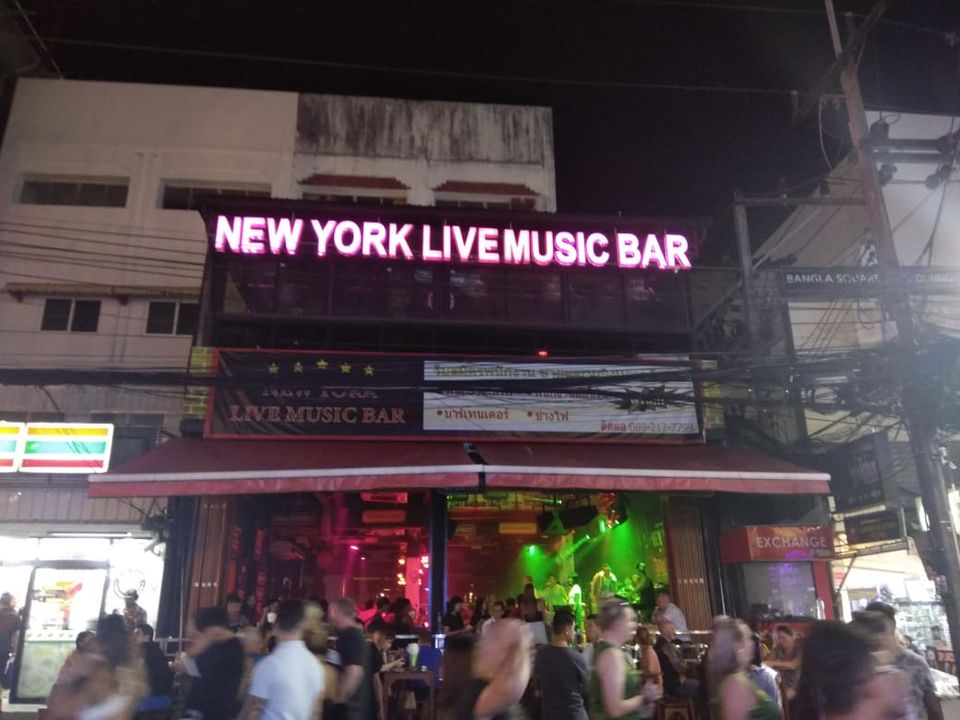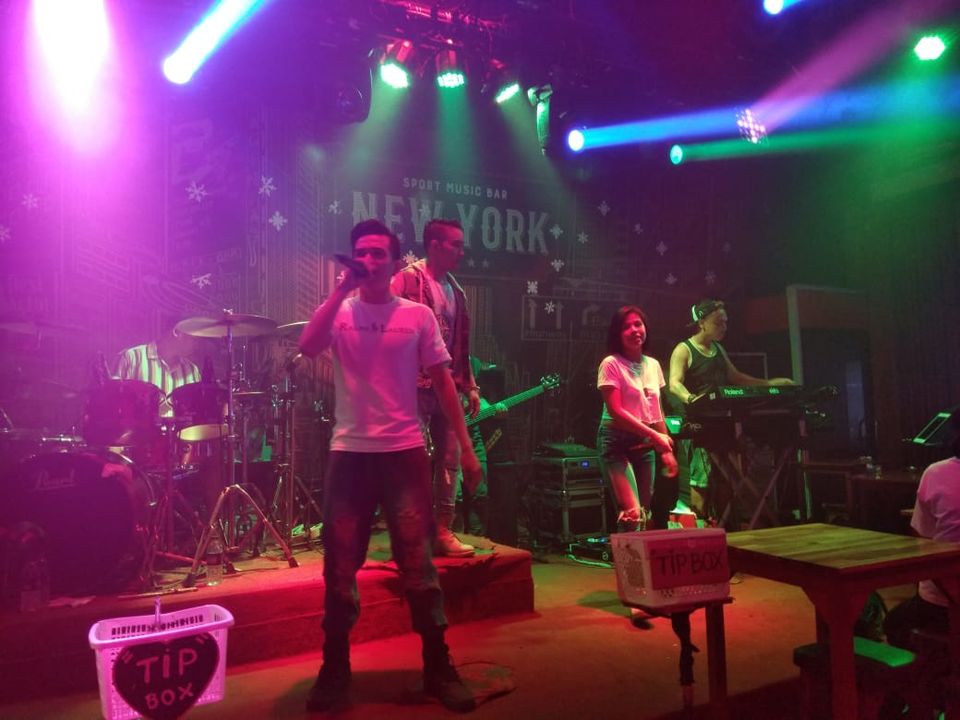 The next day as we call it was Beach Marathon day where we thought to explore, swim and enjoy various beaches in and around Phuket. Our first stop was Karon beach which is the longest and third most popular beach despite that it's not crowded which is a good surprise. With vast stretch of white sand, it is perfect for swimming, water sports or casual beach day. I loved swimming here, the waves were welcoming and non-threatening that allows you to go deep without any struggle.
Golden sand, crystal blue water, tropical trees with numerous options for relaxation and thrilling adventure, Kata beach offers you everything. While the south end is the perfect spot for Thai massage, the north offers a host of thrilling activities including scuba diving; importantly it is one of most favored beaches for families.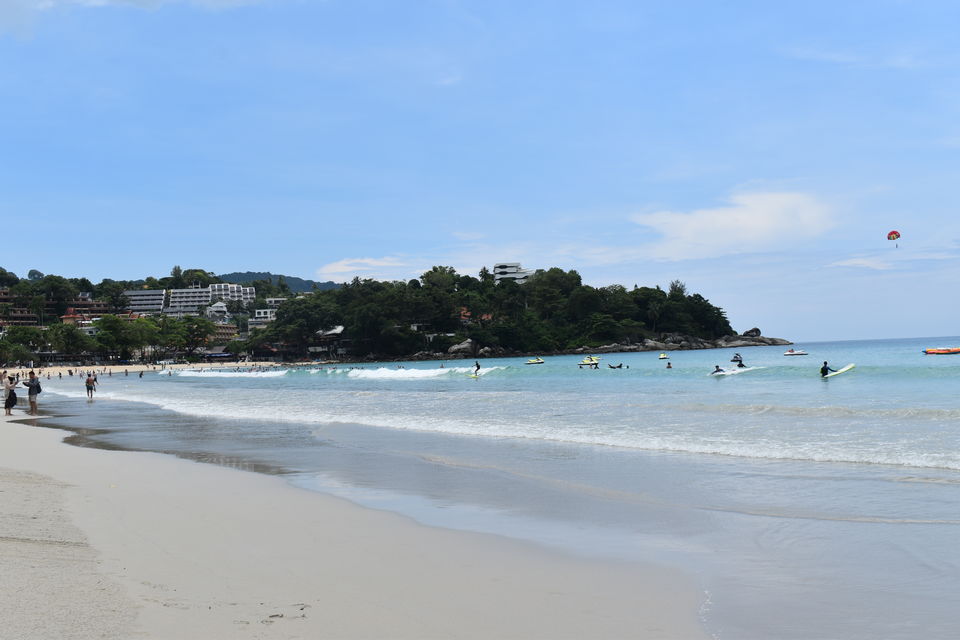 After enjoying swimming in Kata for some time, we took a coffee break at Andaman Coffee! They offer great variety of coffee and pastries and has cozy inner sitting with equally beautiful outdoor set up.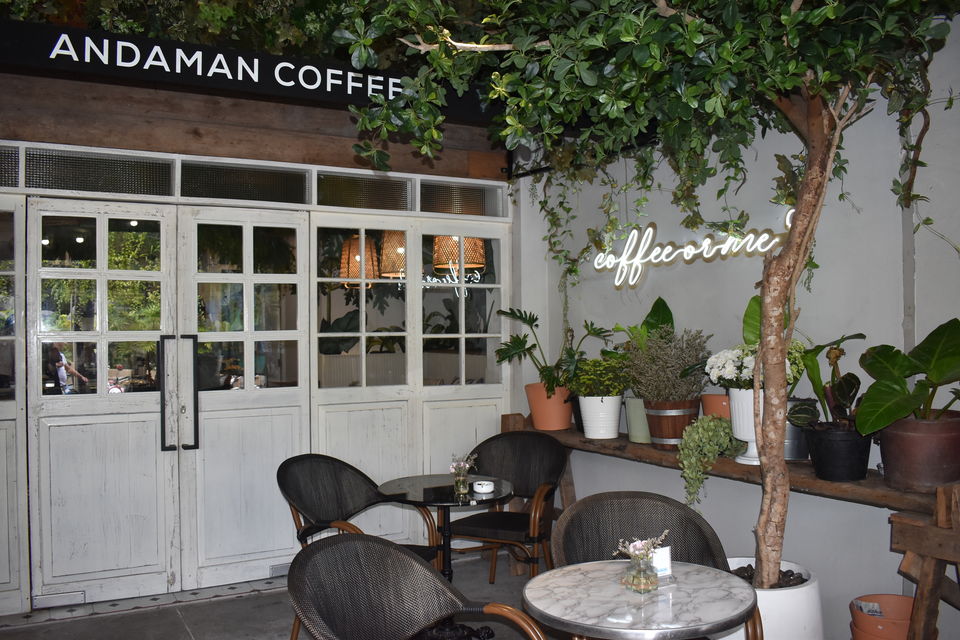 The next in line of discovery was Kata view point - It's located just to the south of Kata Noi Beach and looks out directly out to the Andaman Sea. Sparkling blue sea, snow-white surf, white-sand beaches, an exotic nearby island Koh Pu, and the deep-green hues of Phuket's hillsides forms the perfect picture of this view point.
Nai harn beach is one of my favorite beach because it is laid back, has smooth white sand, tucked between green hills and tiny islands making it a dream come true for, beach lovers who enjoy peace and serenity of nature. You would enjoy walking on the sand, bathing in sun and diving deeper into the ocean water! There is a windmill view point and lake near by the beach. I didn't feel like leaving beach at all so to pause the moment and stare at the ocean we enjoyed coffee and spring rolls in a cute hut shaped restaurant!
Our final stop for the day was Rawai Beach which is not a swimming beach but offers beautiful views on the many nearby islands in a peaceful local atmosphere. It's a place to enjoy great seafood and a good starting point to do some island hopping. We hardly had time so we just sat by and enjoyed the sea for some time.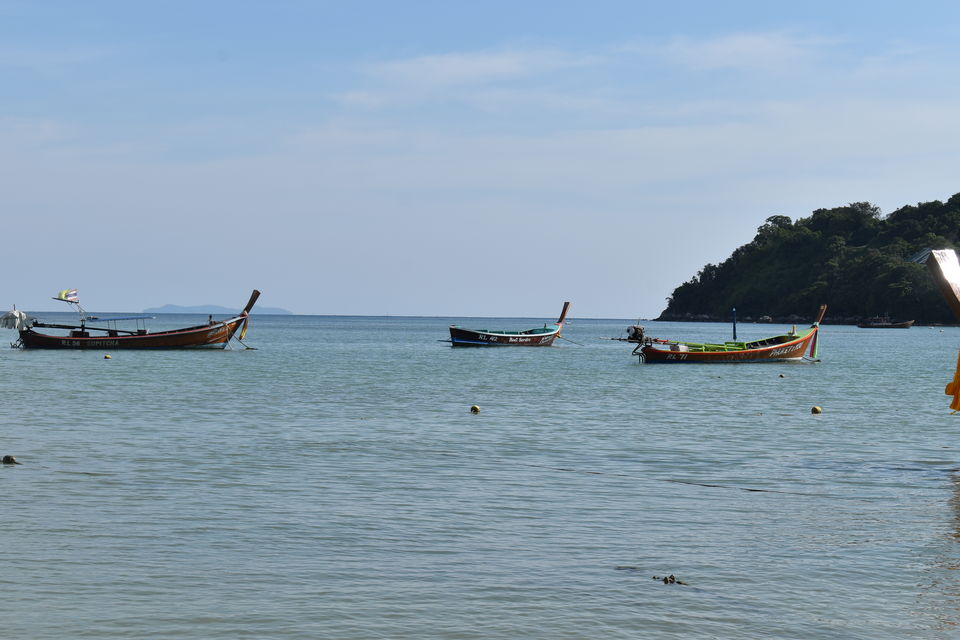 We decided to go for island hopping next day – the famous and absolutely must do Phi Phi archipelago via speedboat. There are endless options by which you can book this tour.
Our first stop was Koh Khai Island where the boat stopped in the middle of the ocean to let people enjoy snorkeling! It was the first time I tried snorkeling and let me tell you it's an experience you would never ever want to miss – floating, swimming and being able to watch en number of colorful fishes and marine life, wow that was exhilarating. Just a friendly reminder please don't feed fishes and disturb marine life; just enjoy the peace and serenity they offer.
We reached the shore of the Island - a small triangular island about the size of a large football pitch comprising a rocky headland and a snow-white beach. Though small in size, it provides great opportunity to swim in turquoise water with tropical fish swimming through your legs, clamber into a deck chair under the shade of a parasol and take in the colourful surroundings or explore your photography skills with the best landscape.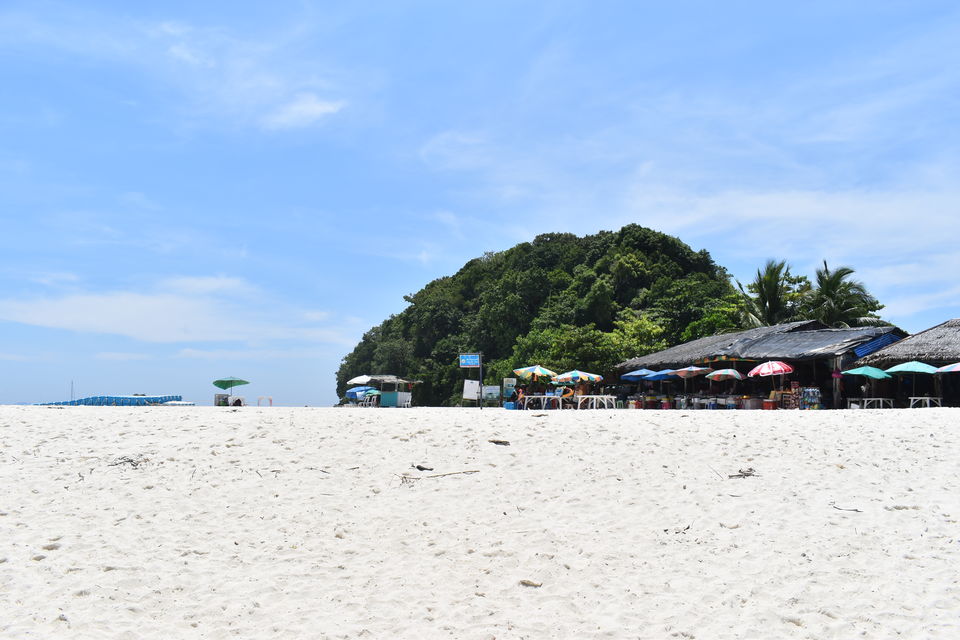 Koh Yao Noi Island surprised us with a long stretch of sandy shores, mangroves, absence of crowd and a picture perfect landscape. We stopped here for lunch however I couldn't stop myself from swimming here and then taking a walk on the beach! It was unbelievable that such a beautiful place exists undiscovered (I am really thankful for that)
Viking caves are true definition of scary, beautiful and how adventure would look like in one frame. I was enthralled to witness nature's miracle however as part of the tour we were not allowed to explore but to just seep in the mesmerizing view from afar while the boat drives by!
The next was Monkey Island where we were allowed to get down for 15 minutes – It was majestic, frightening and enticing. The thing that irked me was in spite of clear warning by our guide that we need to stay away from monkeys, their bite could be lethal - I saw people deliberately going closer to them, clicking their pictures and oh god selfies! It felt so wrong, it was an intrusion to their space and making them uncomfortable. But people were just interested in selfies, it was horrifying no wonder few of them tried to attack some of them. I just have a small request, visiting different places, exploring nature is amazing but please don't intrude in their space that's not right
And finally we reached Koh Phi Phi Island; we wasted no time and immediately jumped into the waters and honestly the moment you are inside the water you can see fishes swim across you! I know can see the charm of the Island that attracts thousands of tourists, It's a postcard location that tells you to keep capturing the moments while cherishing them! However because of its popularity, you would see many speedboats, tail boats occupying major part of the beach which ruins the peace and fun that this beach can offer you! We hardly had time to grab coffee from a cozy café and enjoy the feel of waves before our departure was announced. I was kind of disappointed as we were given just 45 minutes to stay here! So a point of suggestion, if you really wish to enjoy Phi Phi, stay here for a day or two otherwise you would regret like I did! Our journey back to Phuket was fun, musical and extremely dreamy as captain of our ship gave us the real feel of ocean with his driving skills. One word – the whole adventure was magical.
The interesting part of the day was despite the jam packed schedule, we were tired. So we went to Bangla Road to enjoy the uninhibited night life. It was during this, we saw this little superstar singing and dancing like she owns the street. It was in no time that people gathered around and started enjoying themselves! I don't remember ever feeling so free and dancing on streets with this rockstar who charmed everyone. So whoever tells you that Bangla road is adult business they are awfully wrong, you never know what can surprise you here.
We went to Kamala Beach next day! Beautiful, underrated, long beach with clear water and pristine sand, Kamala beach is not something you would like to miss. Though it is famous for Phuket Fantasea and Café Del Mar beach club, it still has the most peaceful waves. It is perfect beach to swim, laze around in beach chair, or have some fun with swings. I just didn't want to leave from here.
Surin beach is a large beach of beautiful sand and a fantastic blue sea. The quality of the water, sand and the joy it offers makes it one of the most beautiful beaches on the island. I enjoyed swimming here, then stayed here till my heart's content. I was overjoyed to discover this enticing beauty.
Surin Bay Inn is a cosy restaurant just outside Surin beach. All chores are run by women here just like most of the establishments in Phuket - it's interesting in so many ways! The presence of women in public spaces here is humongous and unlike the mindset that women would be seen mostly on massage shops, or in bars or as serving person in a tourist place, their role is much more in power position. We came with a women driver from airport to Phuket; a lady wearing veil riding tuk tuk gave us lift to Patong from Surin and when we left for airport at 4 in the morning - there was a very young lady driving the cab. This is just one example however seeing so many women in public space and doing every task including construction debunking gender roles in style made my experience in Phuket even better and filled my heart with hope!
Simon Cabaret show was breathe taking, spell bounding and unbelievable display of theatrical magnificence. It is all about clever choreography, fabulous costumes, rapid set changes and superb background sets. However star attraction the transvestite entertainers popularly known as ladyboys; needless to say they were sensuous, beautiful and extremely talented! I have never experienced such a display of expression of sexuality - it left me speechless! And yes I got a picture with the hottest performer too.
The evening became even more mesmerizing with light rains so we thought to enjoy it little more. We went to Belgian beer café, awarded and recognized for the variety of drinks that it offers (it is part of Hotel Graceland). I tried Pina colada here for the first time, it is a sweet cocktail made with rum, cream of coconut or coconut milk, and pineapple juice, usually served either blended or shaken with ice. It is one of the first cafes to bring taste and feel of Belgian beer to Phuket. A starry night, fulfilled heart, music and desirable ambience and we get to hear this lovely singer.
Belgian beer cafe was everything that I wish for in a particular relaxing evening!
We spent our last day in Phuket enjoying Patong beach! It is the true heart of Phuket, and what makes it so attractive to many, is often what other people hate most about it. Patong is big, bold, crowded, bright and loud. If Bangkok is the Big Mango, then Patong is the Big Durian: you'll love Patong, or you'll hate it! So we chose to love it by staying at North end, least crowded, swimming friendly and you get space to laze around without getting disturbed by water sports junkie.
Phuket gave me so many interesting insights- while I was playing with ocean waves, I saw this girl who was fully clothed with a veil on her head swim through the deep waters without giving a damn to anyone around. I was thrilled to witness this as it is the perfect example of expression of sexuality and freedom in the ways that can debunk dozens of stereotypes. There are these moments that make me realize that feminism has so many definition and girls are fighting right and left to claim their space in the world while embracing who they are.
To my surprise, the weather changed and it started raining. We witnessed this change in weather in step wise step process gathering the shift in sky and ocean simultaneously; truly nature can surprise you in ways that you can't even imagine.
In search for good food and pleasant ambience we came across, Butcher's garden - there are lot of amazing things about this restaurant! The first thing was the menu that was kept just outside the entrance (mind you - one would just want to dine here because of the entrance); you can interact with the chef and ask about the contents, the inner decor was perfect for someone who wants to bring their date (alas no good luck for me) and yes their staff were great! It was time for traditional Pad Thai with Tai Mai Tai.
As I packed my bags to leave Phuket, I couldn't help but go back to beach once more. It was this romantic notion that was there in my imagination to walk on beach at late evening or night alone or with a cute guy holding my hand just sand tickling my feet, waves being attracted to the sand and only sound of waves hitting the shore being the music there - right now this moment felt perfect . Sipping coffee while watching the waves dance, me walking on the beach enjoying the music that comes alive when ocean meets earth all by myself with not a single soul around. I am so grateful - Kha pun kha Thailand.