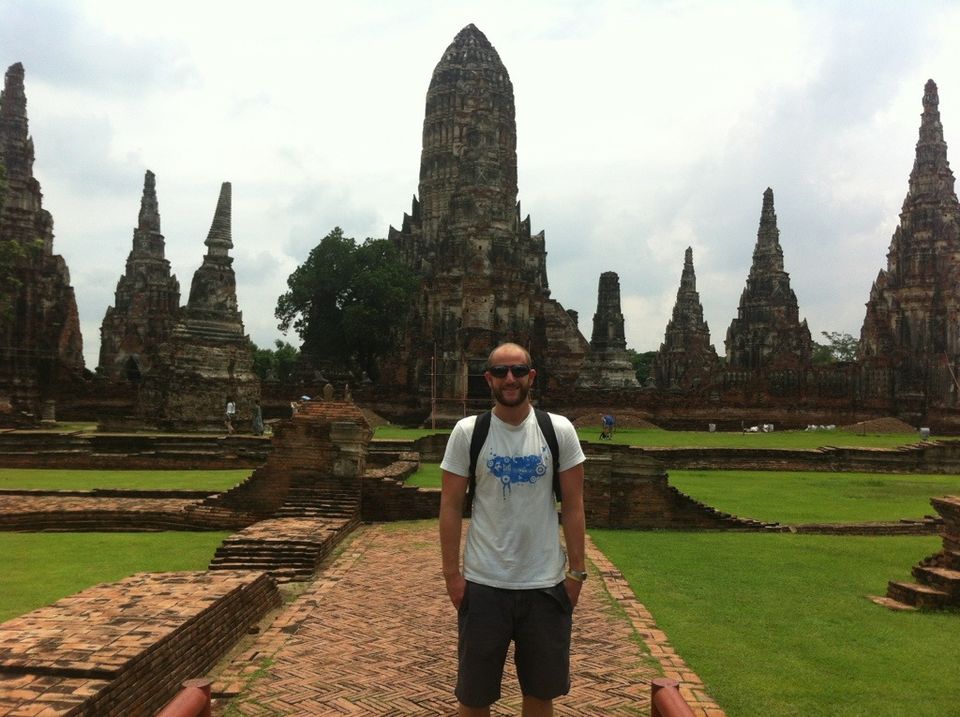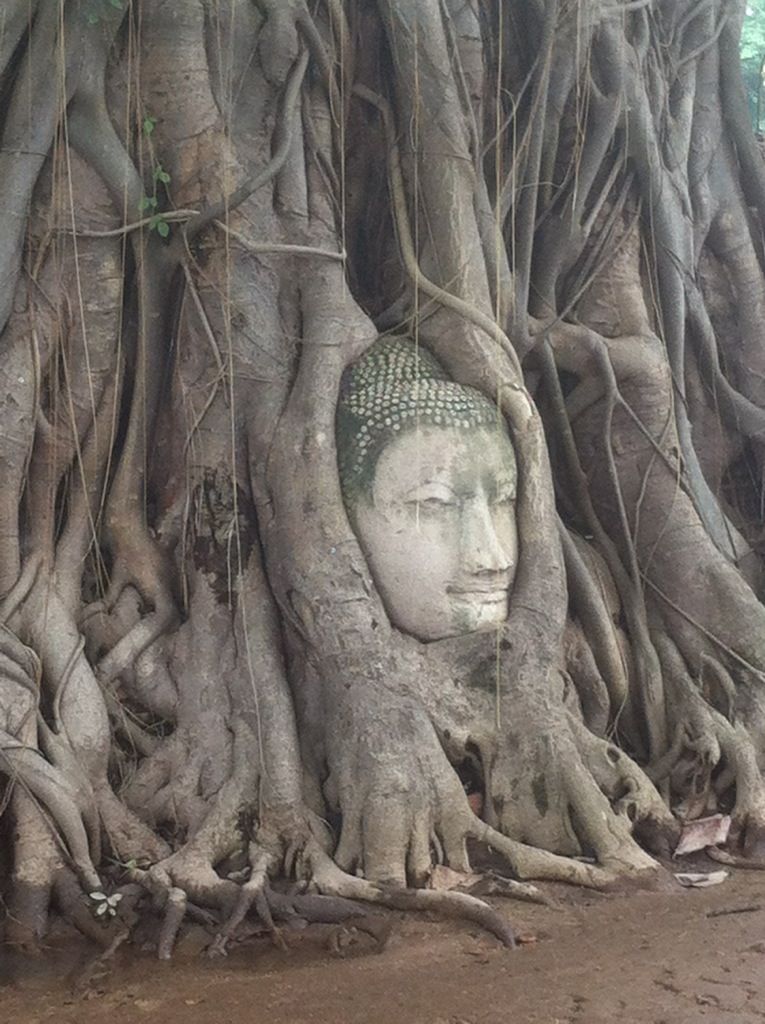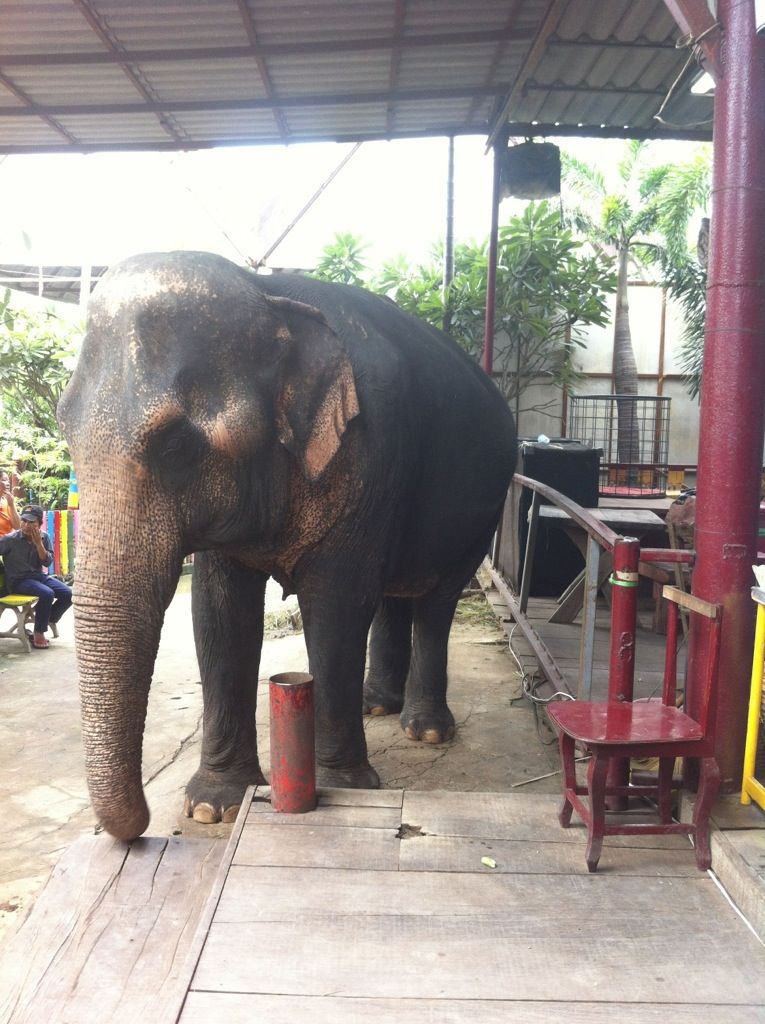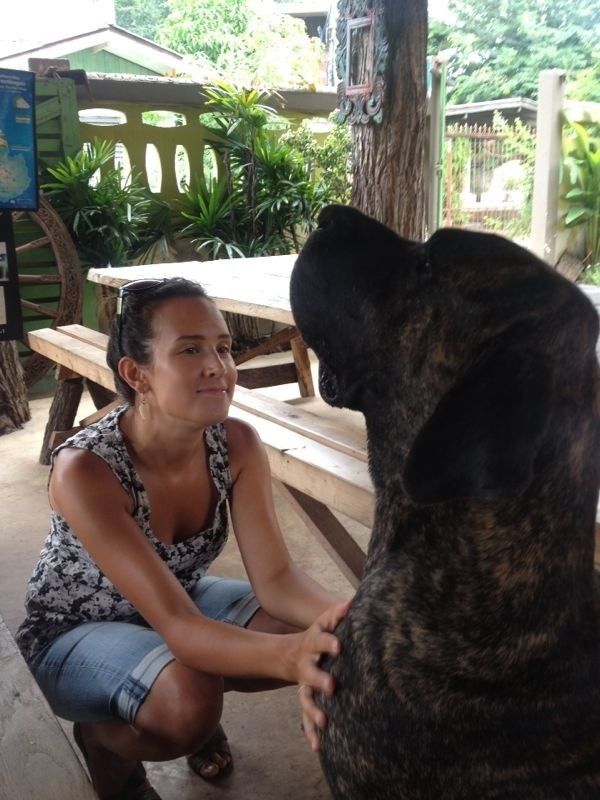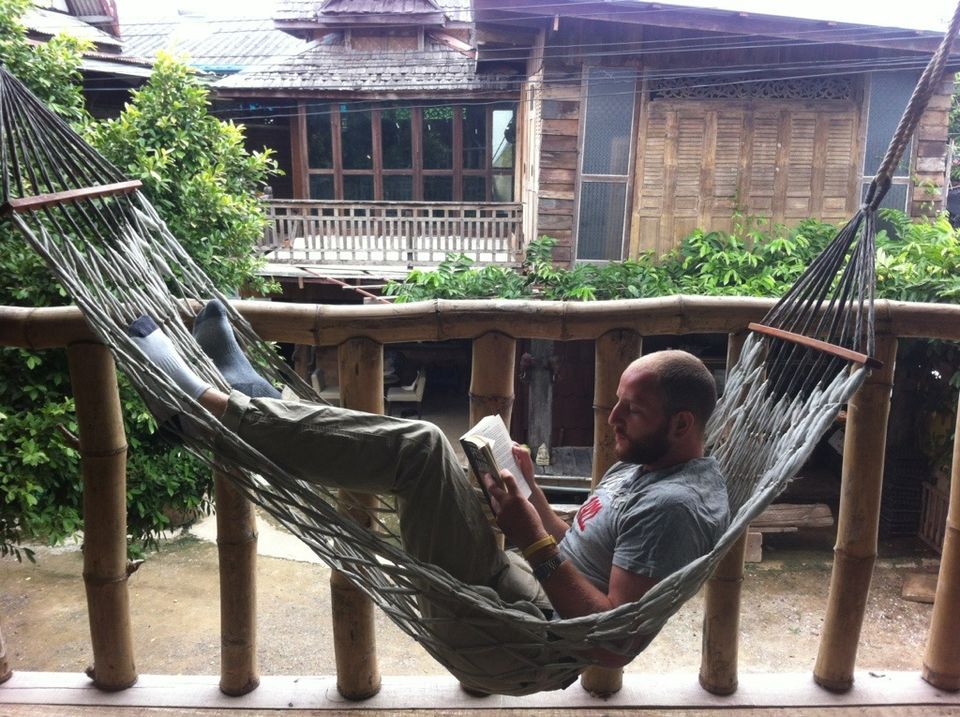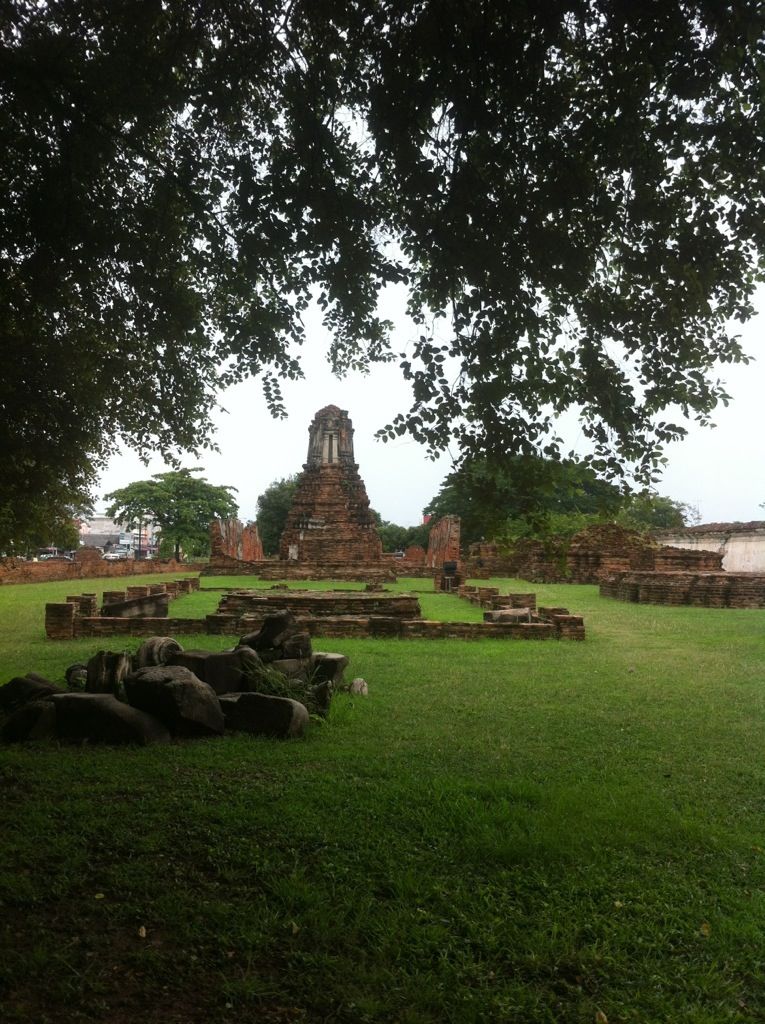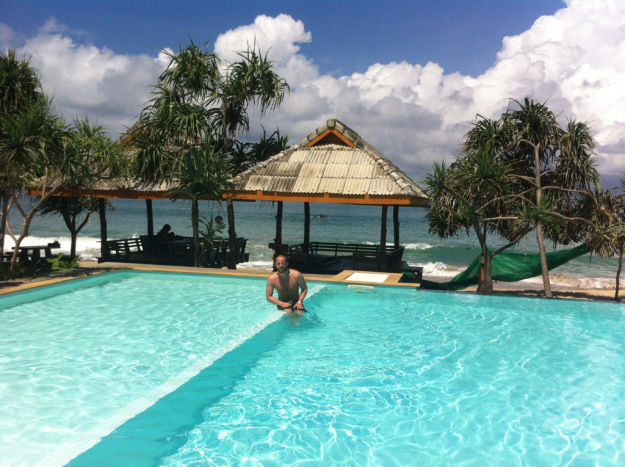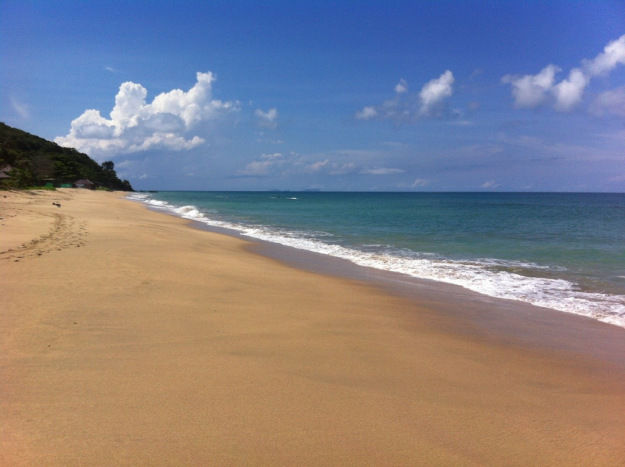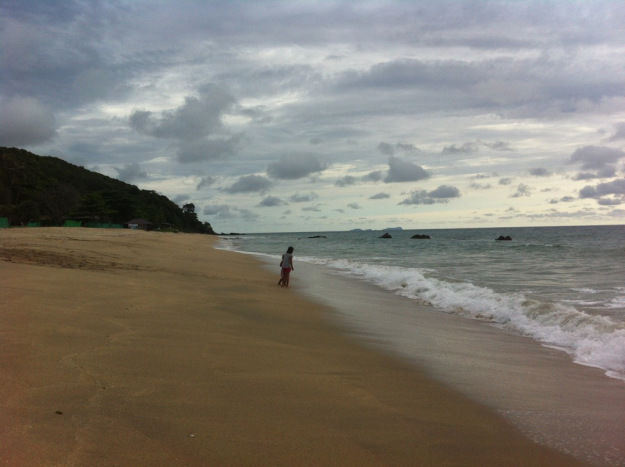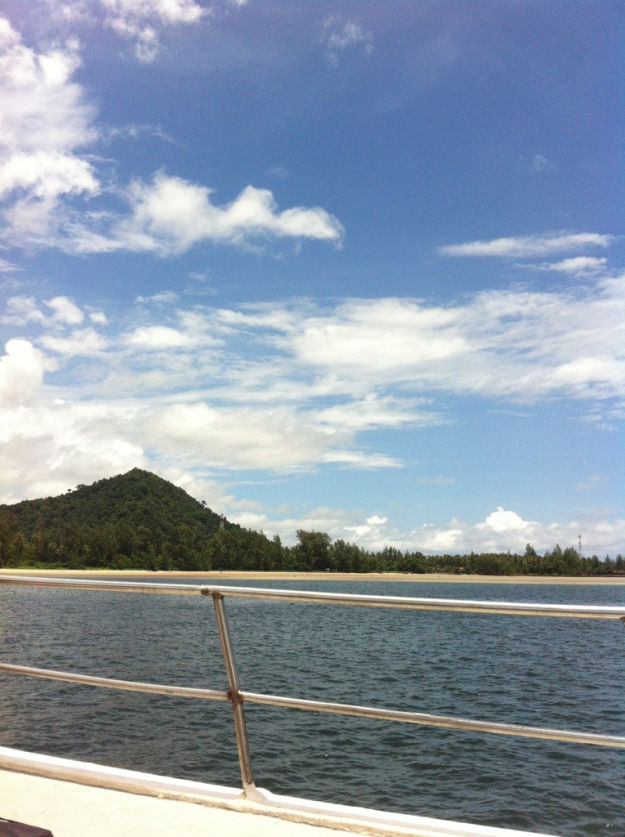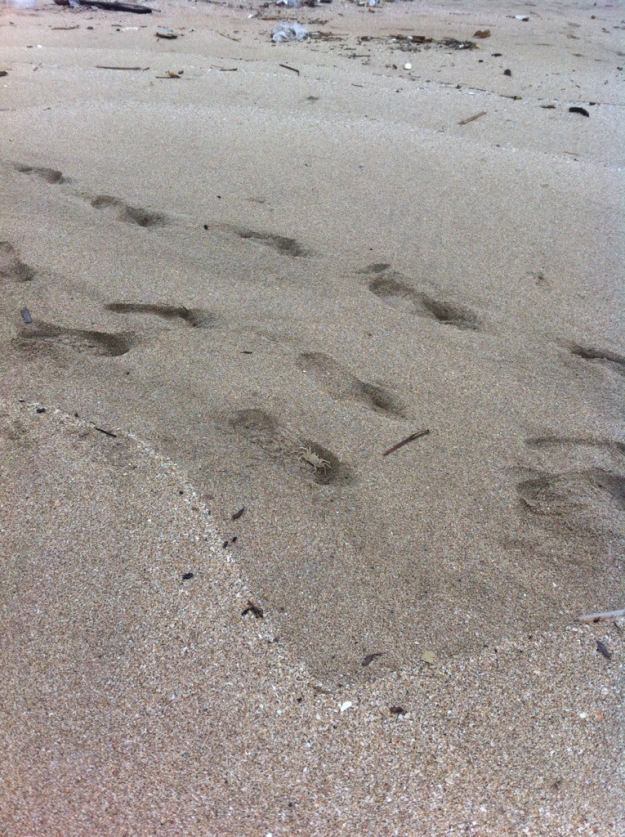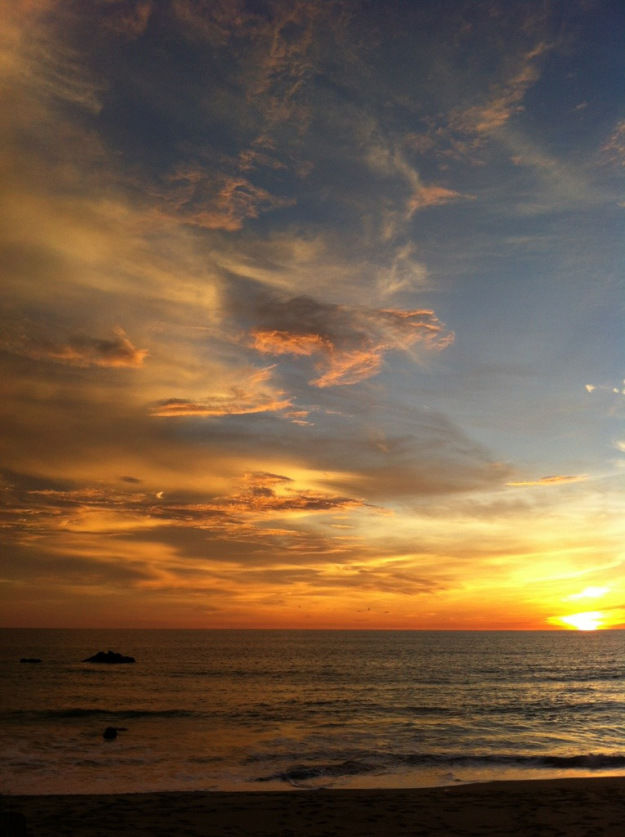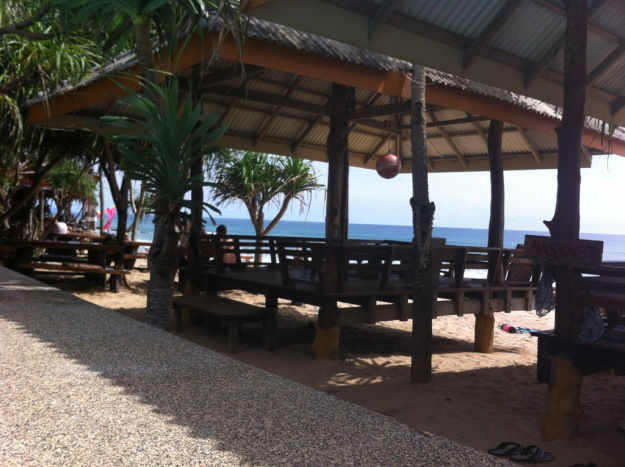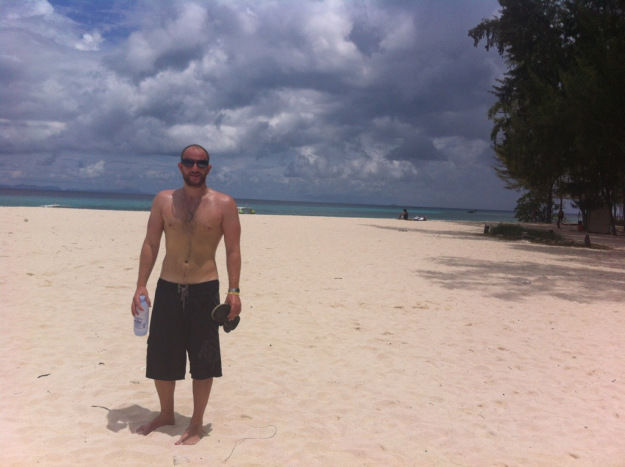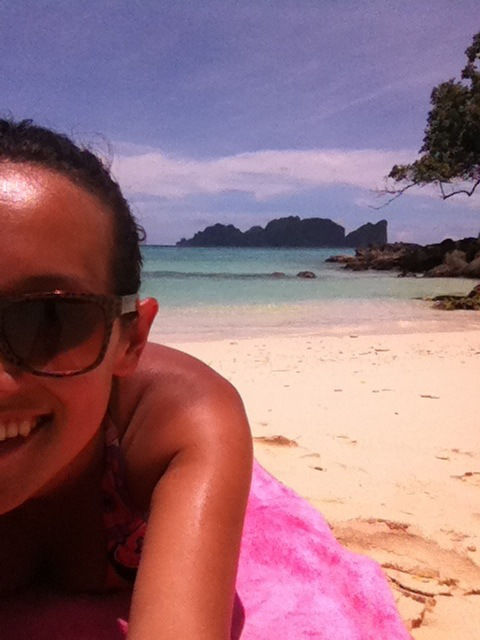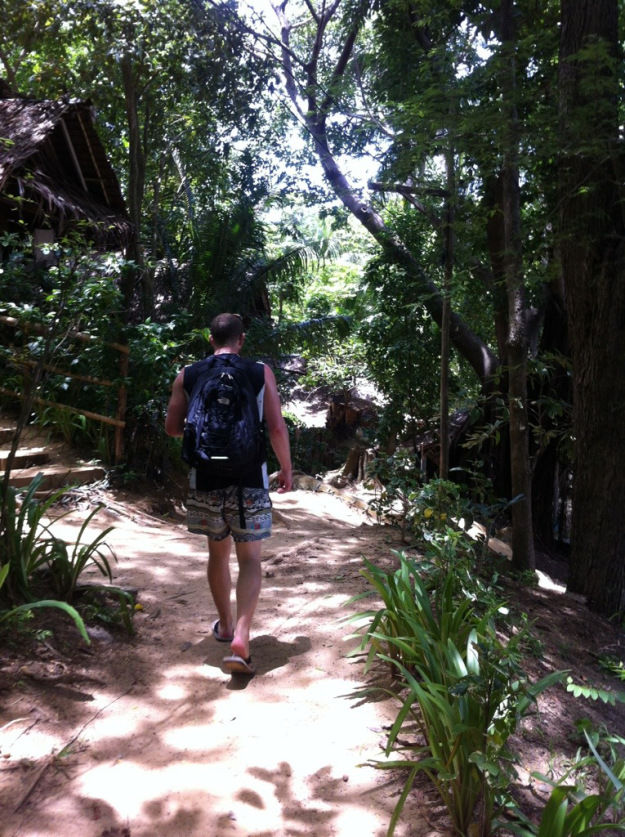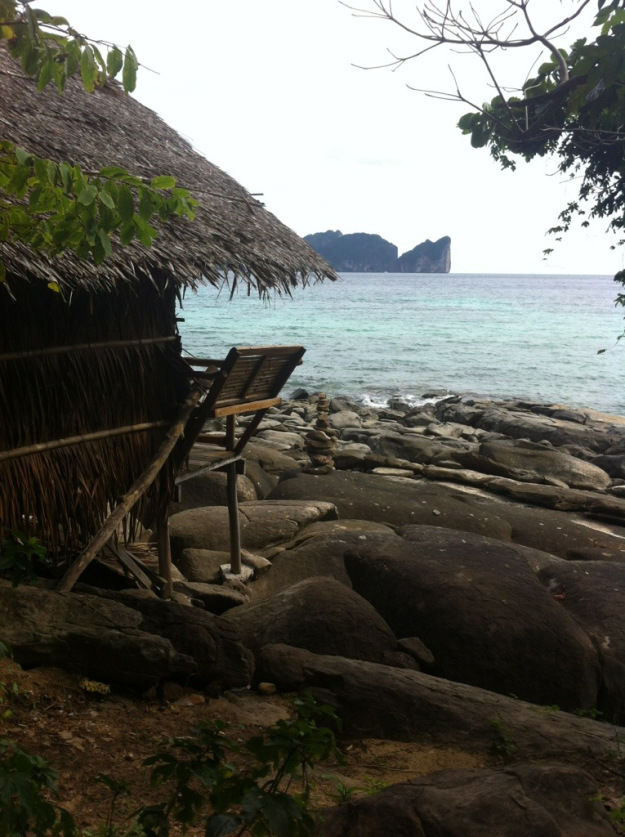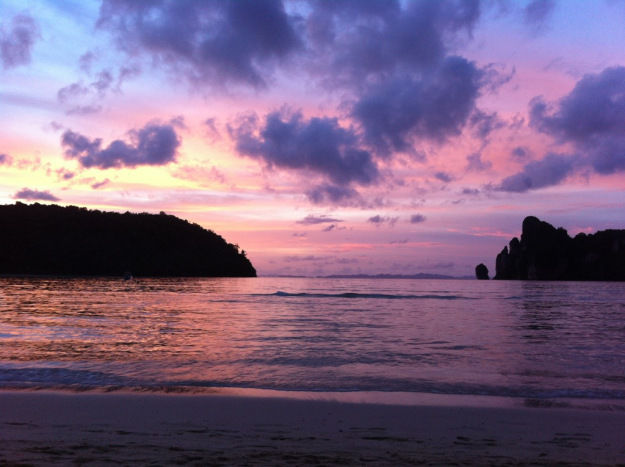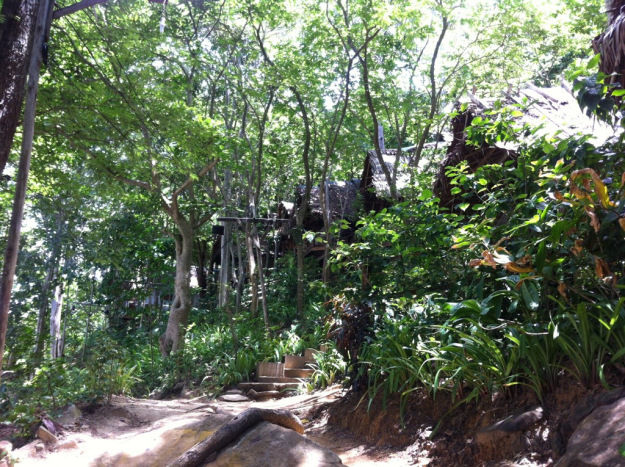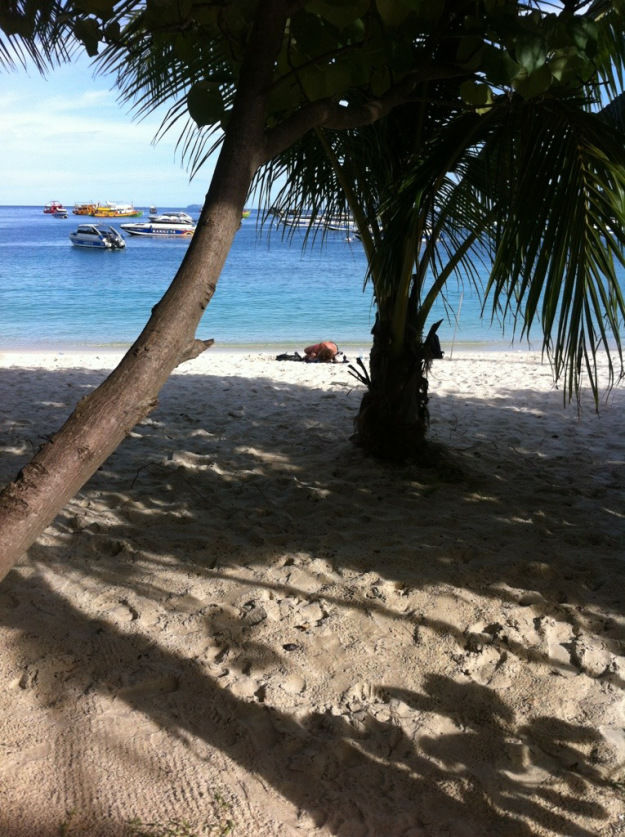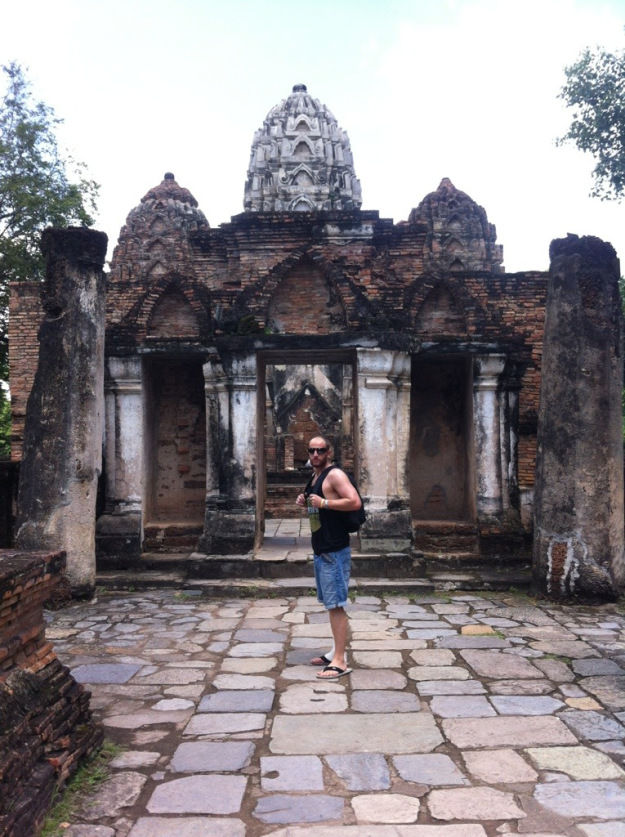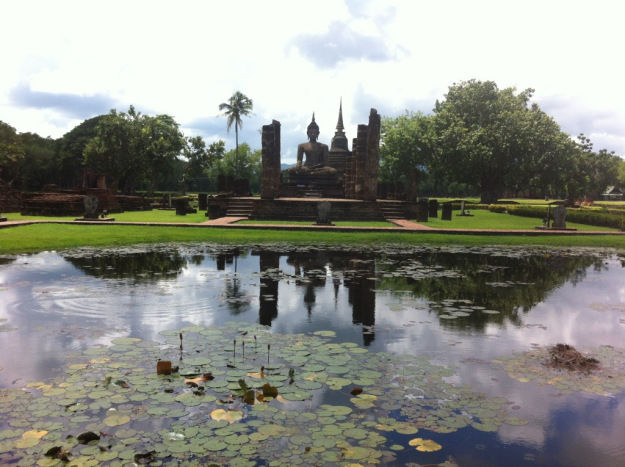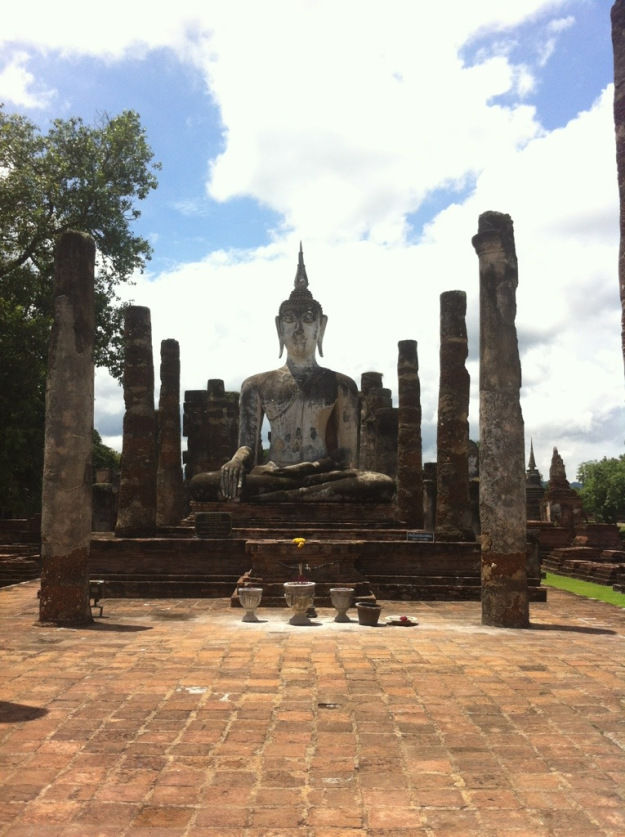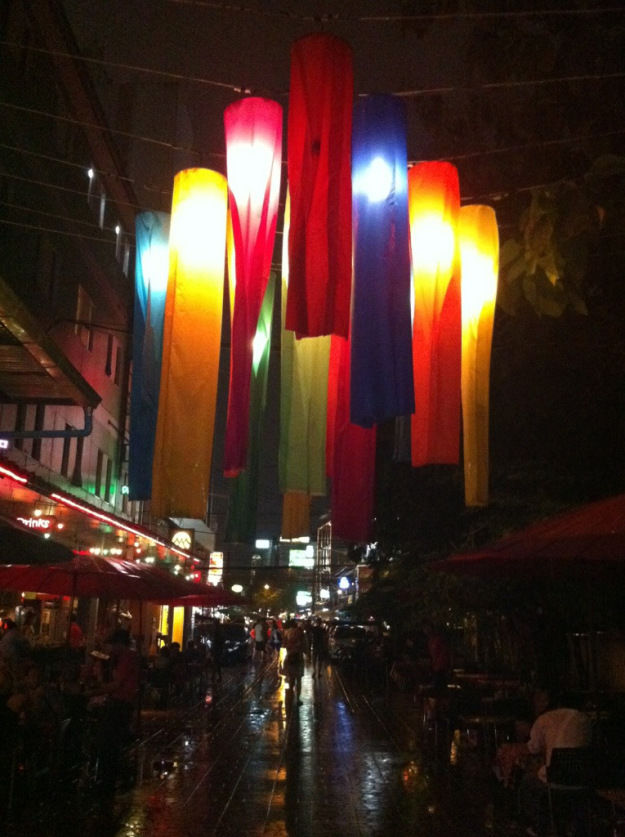 Ayutthaya : You Need A Bike!
The kind and friendly lady in our guesthouse said that you could walk around Ayutthaya in a day, if you had the time.
The kind and friendly lady gave us a map, and circled each of the best sights for us, before sending us on our way.
The kind and friendly lady clearly did not take into account that she was dealing with two Welsh people who have been known to sweat their own body weight in under an hour! Note to the British: you cannot comfortably walk around Ayutthaya in the midday sun – it is huge and relentlessly hot, with no shade whatsoever!
After attempting this walk and managing to get only 3/4 of the way to the first temple before the sweat was pouring off us in rivers, we decided to hitch a ride in a Tuk Tuk. For anyone else visiting Ayutthaya, I would recommend hiring a bicycle – unfortunately for us, we had walked too far from the hire shops by the point of this realization!
Below you can see some of our pictures from the ruins of Wat Phra Mahathat and Wat Chai Watthanaram, both destroyed in the ravaging of Ayuttaya by the Burmese in 1767.
After passing a number of other temples in our Tuk Tuk (there are seemingly hundreds in Ayuttaya), we decided to head over to the floating market which was on the way back to our guest house. Although you can tell it is a hammy version of the real thing (i.e. not a genuine market for locals to buy produce, but the tourist experience of such a thing), at least we got the opportunity to see how the Thai tourists like to enjoy themselves! Pete had a Pad Thai from one of the floating sellers which we ate in the food hut:
There was also an elephant camp there, although I had not done my research on how ethically run this particular outfit was, so we did not take a ride or pay any money to interact with the elephants here. It was still incredible to see the huge beasts being fed right next to me, and I stroked one of the female's faces – her skin was so thick! She was standing there without any chains, and seemed content eating cucumbers from everyone – I only hope that these amazing creatures are still treated as nicely when the tourists aren't watching.
Back at our guest house, we enjoyed a chilled one in the hammocks of our communal tree house. Oh, and we made a friend called Baht, he's huge!
Baan Eve Guest House
Do you know what isn't fun? Carting a 14kg backpack through Thailand's ancient capital of Ayutthaya, as the 30-something degree heat beats down upon your brow.
Luckily for us, my navigational skills are excellent (*ahem*) and we managed to find our guest house for the next two nights with relative ease. Upon arrival, we were hastily given two bottles of cold water (liquid heaven!) by a smiling Thai lady, and shown to our room.
Baan Eve guesthouse consists of a courtyard surrounded by simple buildings which houses the double en-suite bedrooms. The rooms themselves smell rather damp, and are tired and worn in their appearance, but they are also clean, tidy and fully fit for purpose – as is the bathroom. Despite this, I found myself examining the room with my nose crinkled in distaste thinking 'Oh great, a shithole'. That was, until I read this on the wall:
Sure enough, as I took a second look around the room, I noticed the water mark 3 feet up the wall, where the floods had wreaked havoc three years earlier.
I really appreciated that the family who owns Baan Eve had the presence of mind to put that information up in writing, as it put an instant stop to me being such a spoiled madam, and to instead be humbled by their resilience. What was I moaning about? I had a clean bed, clean bedding, clean bathroom, great air-conditioning, and a lovely family home stay atmosphere. It was a lesson quickly and effectively learned.
Ayutthaya, I think I like you.
Sukhothai: The Historical Park
Sukhothai Historical Park is named as one of Lonely Planet's top destinations in SE Asia, and for the last 2 nights we've been based in a little guesthouse called Vitoon, just opposite – score! While the guest house itself wasn't up to much (hardest bed we have ever slept on), the location was just perfect as it meant we could roll out of bed and up to the park gates.
The park is divided in to 5 zones, and we were positioned right in front of the central zone – which is lucky as this one seems to have the better temples. It costs 100 baht to enter each zone, so for budgetary reasons we decided to stick to just the one! After renting a couple of bicycles for 30 baht each, we headed off for a day exploring the 3sq km of parkland and temples accessible to us.
The temples themselves were just beautiful - and most of them had moats or ponds around them, creating some beautiful reflections and a real sense of space which we hadn't really experienced before (apart from when we were at the beach) as everything is so built up and enclosed in the cities down south.
In the evening, we headed out for some food and Pete tried the local dish of Sukothai noodles which came as a kind of meaty broth topped with peanuts. I went for a classic Papaya salad, and we also shared some vegetable noodle rolls. All of it was really good – in fact, it was one of our favourite meals so far – and it cost less than a fiver.
Pete and I have just enjoyed our last stint in Bangkok – the dirty, noisy, smelly and frankly totally bonkers city that has somehow wormed it's way in to our hearts.
Truthfully, we didn't do much sightseeing or cultural learning at all this time. Bangkok was a stopover en route to our final hurrah in the southern islands, so we spent our time chilling out – this time in a great (and rather large) hotel called the Rambuttri Village Inn. For £14 a night we got a lovely clean room with aircon and sky TV, a good bathroom, and another rooftop pool. We just can't give them up!
Rambuttri road runs parallel to the Khao San road, and is like it's classier older sibling. Whereas Khao San boasts the most crazy atmosphere, hardcore street sellers and the noisiest bars, Rambuttri has a more relaxed vibe; more greenery and fairy lights, more restaurants, and more open fronted chill-out bars hosting acoustic bands.
Koh Phi Phi: Beaches, Beaches, Beaches
Our beachside bungalow hut (sadly no sea view) is positioned in the quietest corner of the bay, on the left hand side. On the opposite side of the island is the proper beach, and all of the hustle, bustle and noise that comes with it – so we've done a pretty good job, even if our strip of beach is pretty thin!
After dumping our bags, we headed out in search of food (all we had since waking was chocolate milk and an apple)! Directly behind the pier, you enter a sort of shanty town- a densely populated maze of single level food stalls, bars, shops and tour operators. Thankfully it is all on one story, so the lush mountains and beautiful scenery around you remain visible over the top at all times. Unlike hideous Patong, it is still obvious that Phi Phi is groaning under the strain, and it's heartbreaking to think of how incredible it must have been here before all of this arrived.
On the opposite side of all this is the main beach, and from left to right across the front it is filled with beachfront bar shacks. In the day, there is a chilled but busy atmosphere, and despite the crowds, it's gorgeous in that horseshoe shaped bay, flanked by beautiful green cliffs. At sunset, the beach gets very quiet as partygoers head for a nap.
A few hours later, the party starts. Pete and I had dinner at a rooftop bar set back from the beach called Banana Bar, and then headed to the seafront, where every shack puts out candles and soft seating on the sand. At about 9pm, the fire dancers come out and the whole beach is strewn with boys throwing flaming batons around on the shore. It's an incredible atmosphere.
Unfortunately, it's only when you move from your comfy sand-seat that you realize what a racket this whole thing is making. Every shack pumps out a different tune at 100 decibels, and if you wade out in to the water a little, it feels like a migraine on steroids. We watched the fire displays (amazing) and drank cocktails and got involved in the party spirit, but again, I couldn't help thinking how incredible the sounds of the jungle & the sea must have been, before all of this took over. I must be getting old!
Tomorrow, we are heading out to snorkel around Maya Bay (where 'The Beach' was filmed) and also to Monkey Island (does what it says on the tin- it's a bay overrun with monkeys, YES)!
I'll try and get my carefree party hat on by tomorrow evening, but for tonight, we're bedding down in beautiful Phi Phi.
We then took a longboat trip around the other smaller islands near Koh Phi Phi. Stops included Monkey Bay (which was completely void of any monkeys due to the weather), Bamboo Island (the national park), and the famous Maya Bay on Koh Phi Phi Leh, where the movie The Beach was filmed. Here's Pete on Bamboo Island:
Our charming Longboat driver decided to drop us off on the opposite side of the island to the bay, along with about 10 other Longboats, each carrying 20 passengers. To get on to the island, you are required to jump off the boat and swim to a mangled mass of ropes which are attached to the rock, which you then have to climb to reach a slippery wooden ladder and a walkway down to the other side. Unfortunately, due to the incoming storm, the water was a little rough, and what ensued was 20 or so people at a time trying to cling on to these ropes to avoid getting smashed on the rocks, bashing their knees in the water, or slipping on the steep wooden steps, and make it to the other side. You can imagine how much I enjoyed that.
Thankfully, once we got to the other side, it was awesome being in the bay. The rain was cold but the air was still warm and the sea felt comparatively boiling, so we stayed in there for an hour! After that, it was back to the boat for a long, wet and rainy ride back. All in all, it was a really good way to see some more of the islands, the coastlines are incredible here. And it's not like we weren't soaking wet already!
Today by contrast, we had perfect weather, so we decided to trek further along the coastline on our side of Koh Phi Phi, to a quieter beach called Long Bay. It's far less touristic and is not lined with bars and restaurants. To get there, you must head to the edge of the pier and into the forest which hugs the coast until you reach the next large beach (passing a few small beaches on the way). The walk is intense (up and down paths carved into the hilly forest, tree roots and steep inclines a-plenty) and pretty tough going in the 30 degree heat, but god it was worth it!
There are plenty of amazing wooden beach huts lining the edge of the forest, and we're kicking ourselves that we didn't search further afield before paying for our place.
Lesson learned. Anyway we got there in the end and it was well worth it. I now have the makings of a tan on my stomach, and Pete is a delightful shade of crimson despite wearing 'factor 30' all day :)
Koh Lanta: Paradise Found
Koh Lanta is absolutely amazing.
Just 1.5 hours by boat at a cost of 600b (£12) and we arrived at Koh Lanta, one of the largest and least developed islands on this side. I don't know why Lanta is so much quieter, but I hope it stays this way forever, it's just gorgeous.
The roads are wide and have very little traffic on them. The beaches are long and ridiculously quiet, and they get quieter the further south you go. We got a tuk tuk from the pier to about halfway down the island, and booked a bungalow in a place called Miami Lanta - which by the way, is freaking incredible.
If you hop over the edge of the pool, you are on Long Beach; 4km of white sand and crashing waves. On the left, you can just about make out the two Thai ladies who are giving massages in their hut whilst looking out to sea. It's just gorgeous. The best part? As its low season and because Lanta is so much quieter, you can get all of this for 900b a night (£18)!
After a long walk on the practically deserted beach (seriously, about 20 people and a million crabs!) we cooled off in the pool and headed out for a beer to watch the stars come out. Tomorrow, we're renting a moped and taking a trip down to Koh Lanta National Park to see some monkeys (woo!). I'll try and get a picture. Until then, here's a picture of a crab – see if you can spot him!