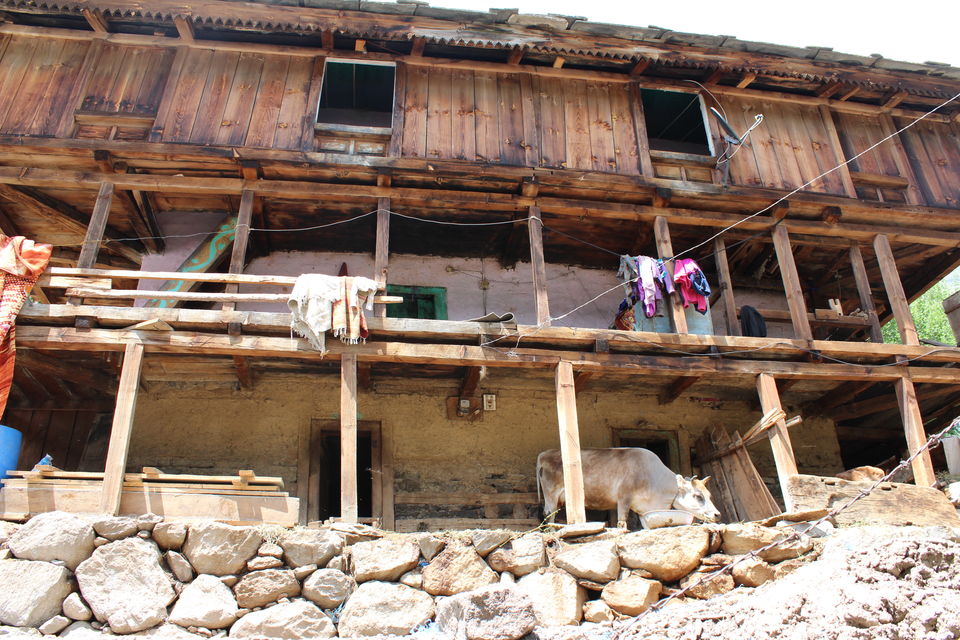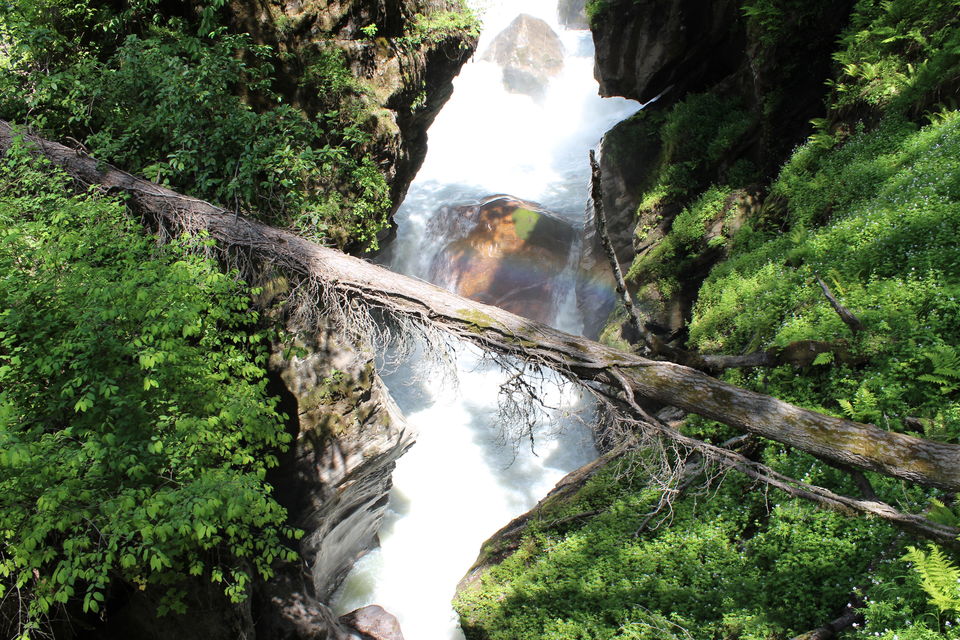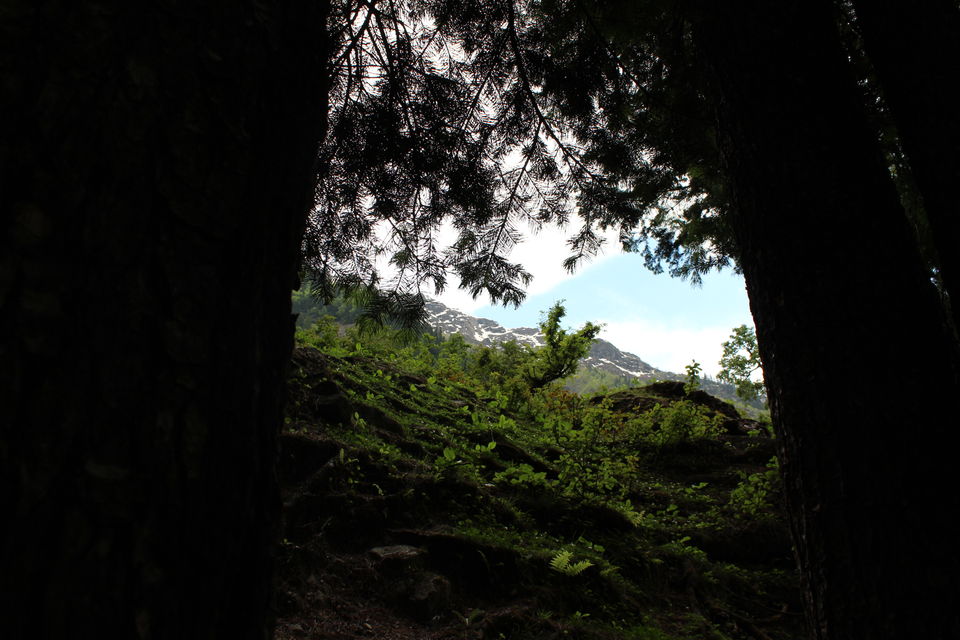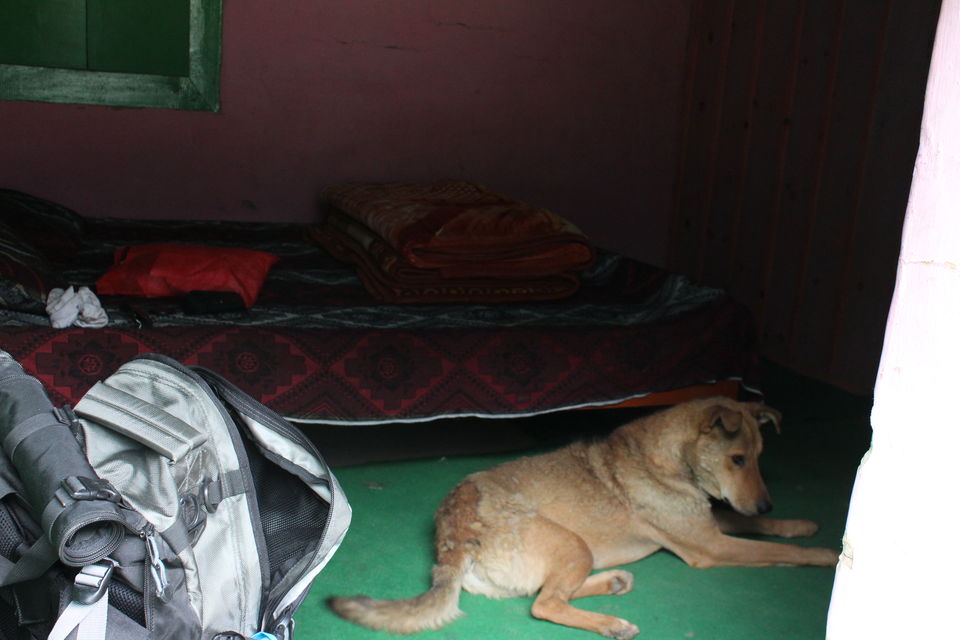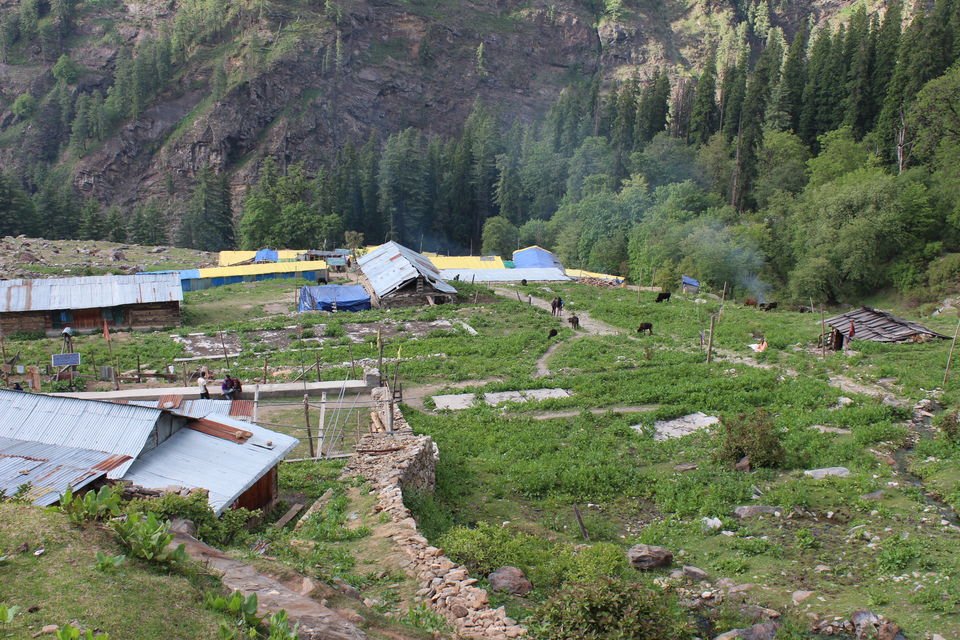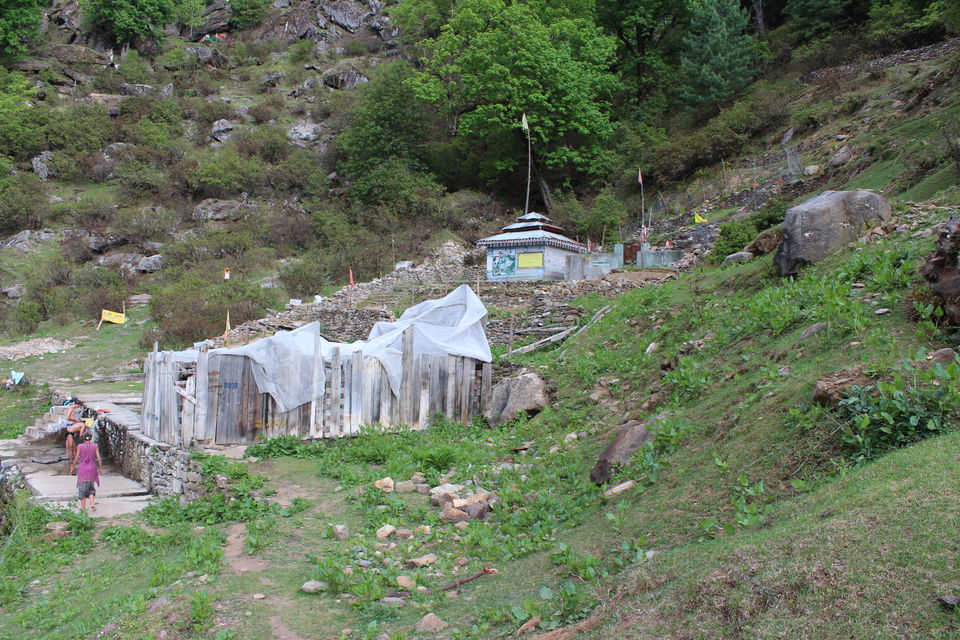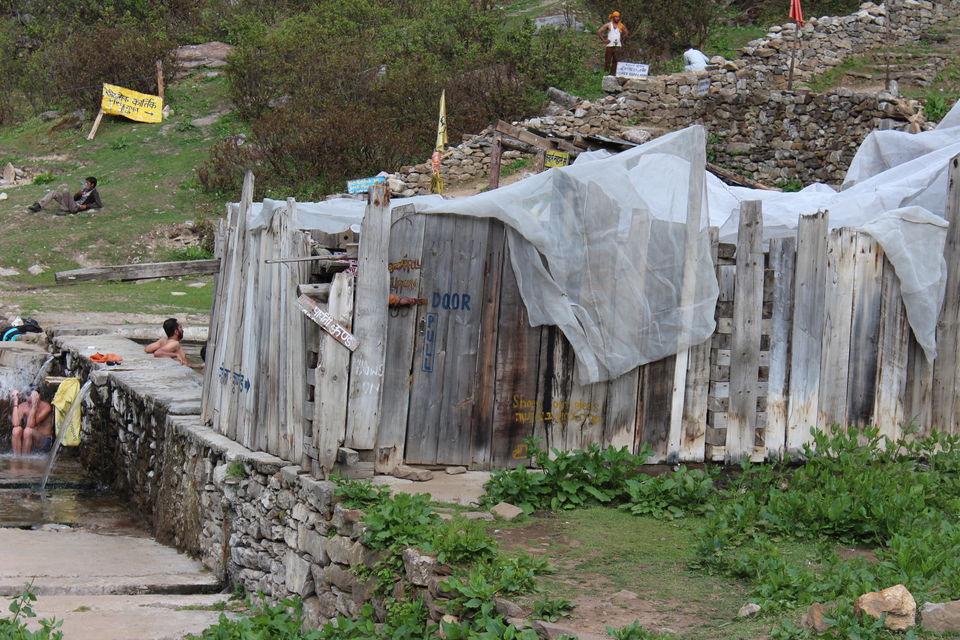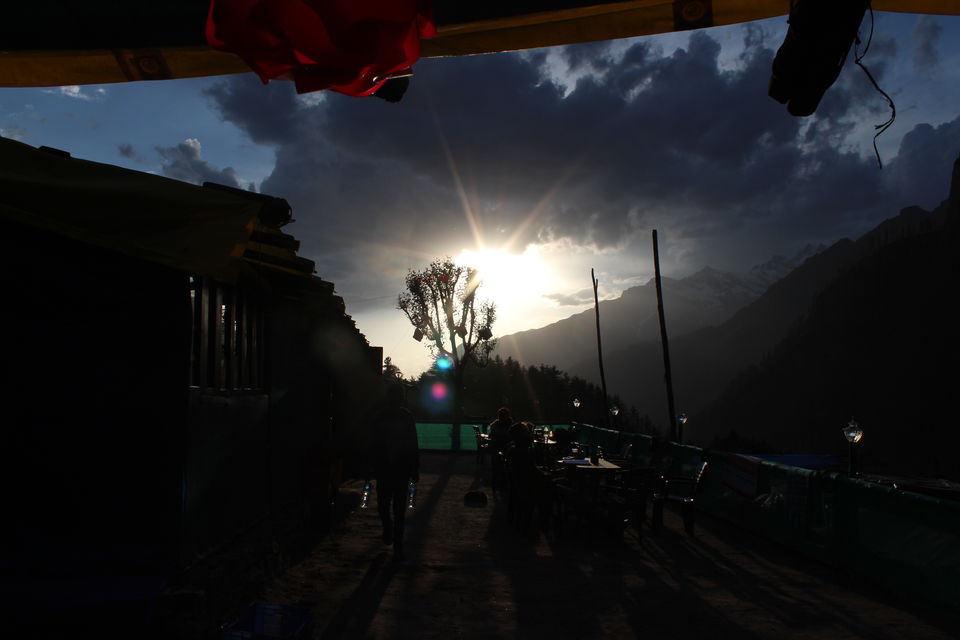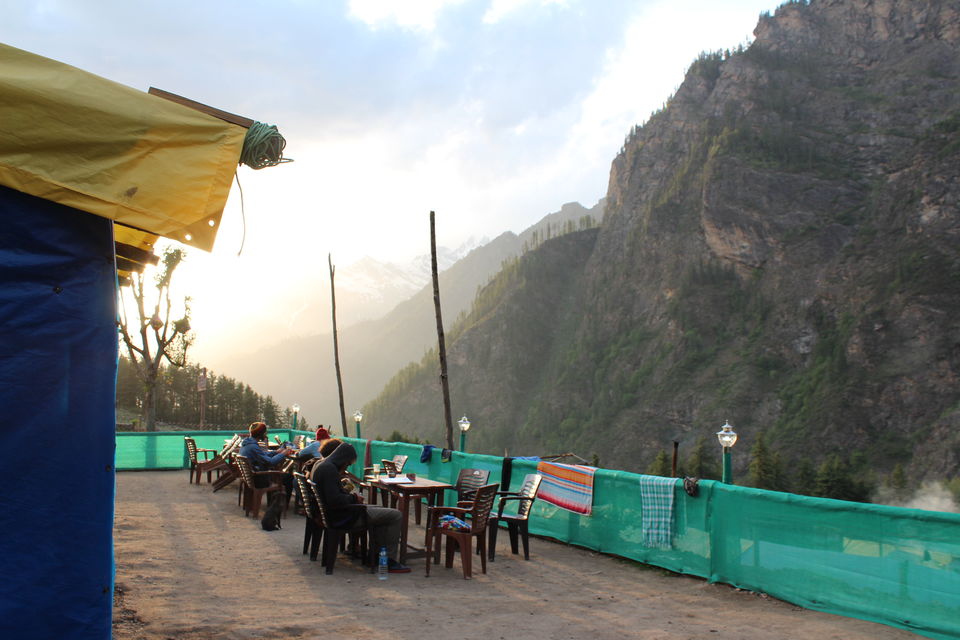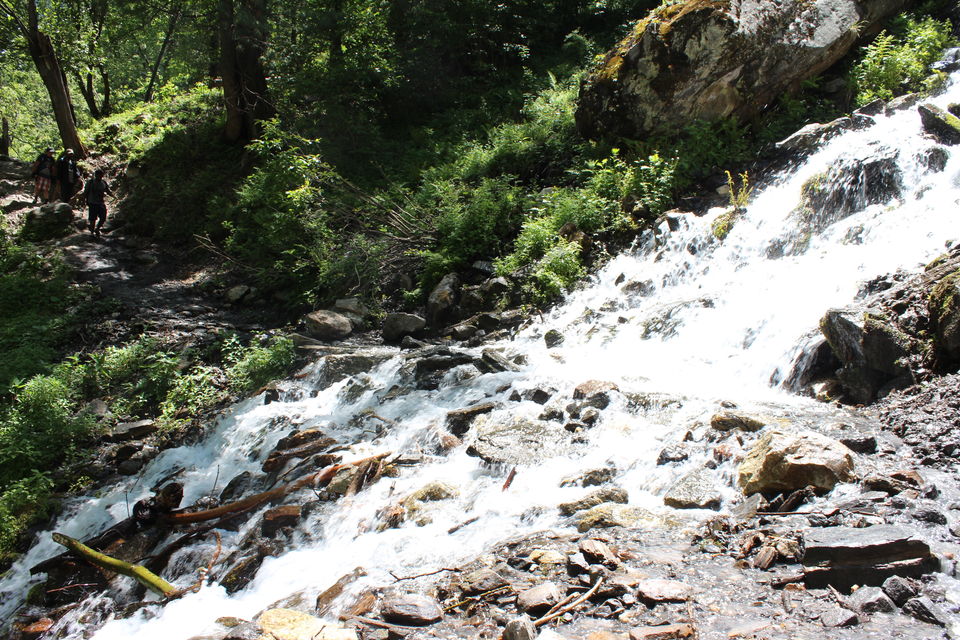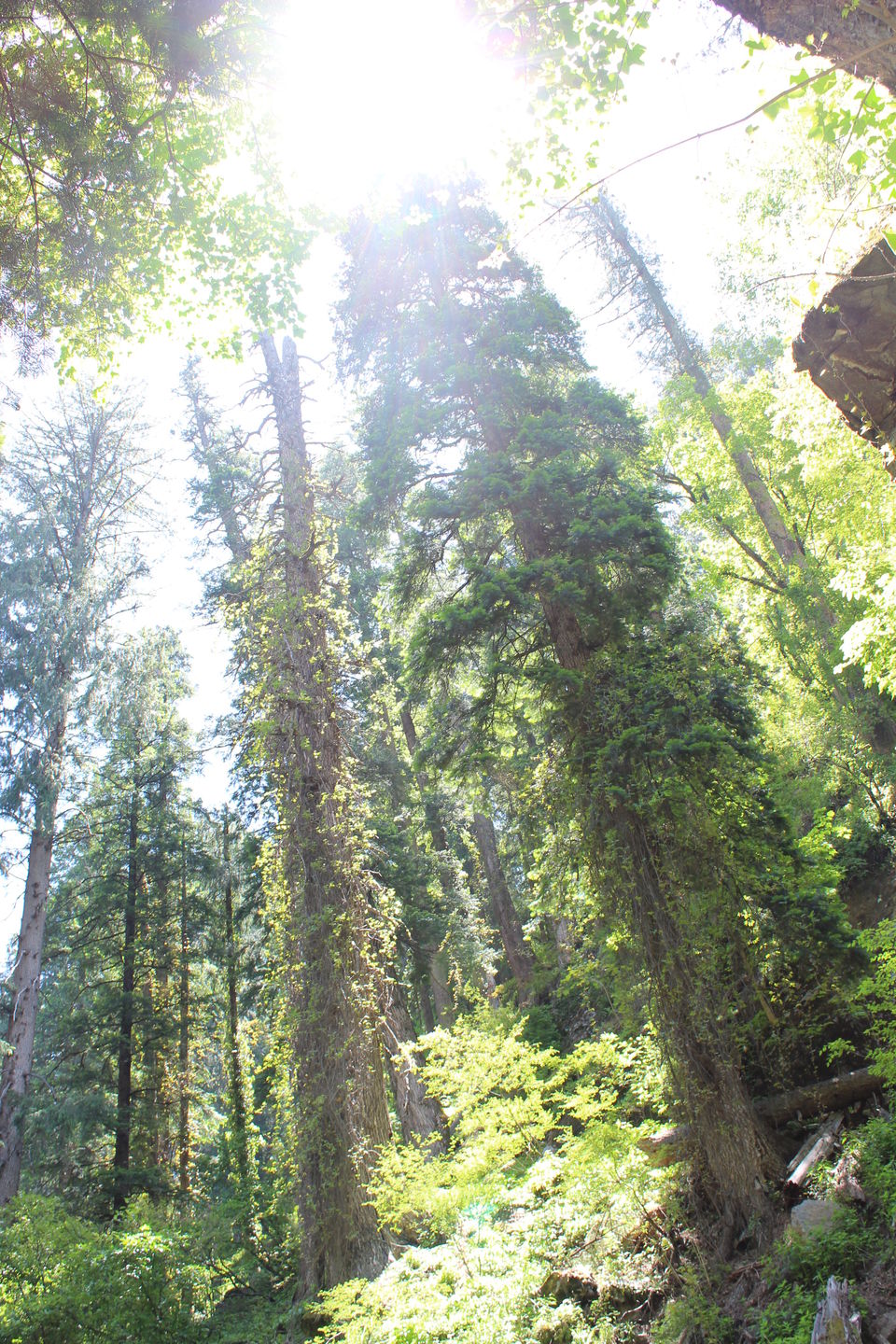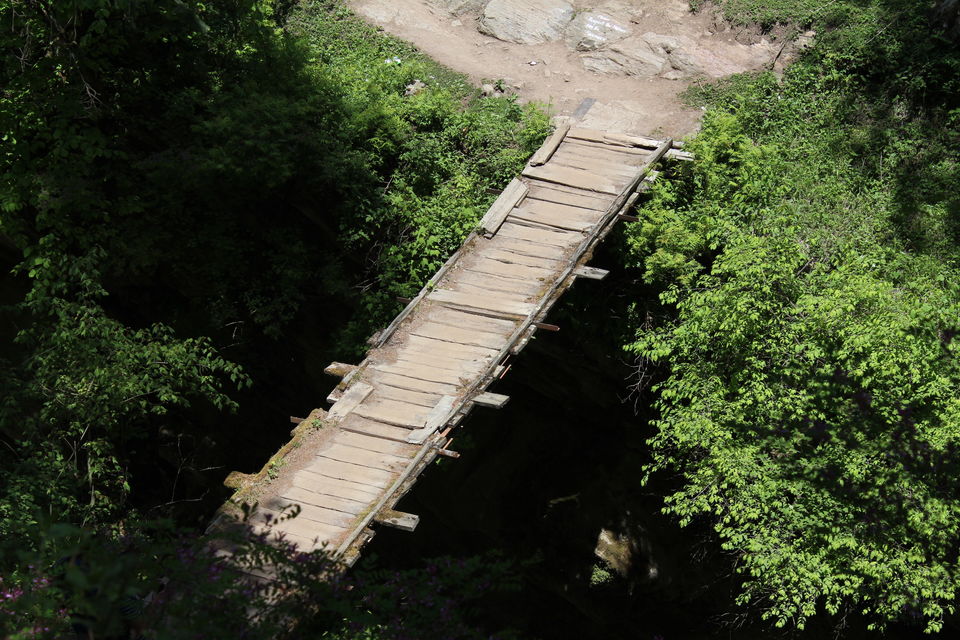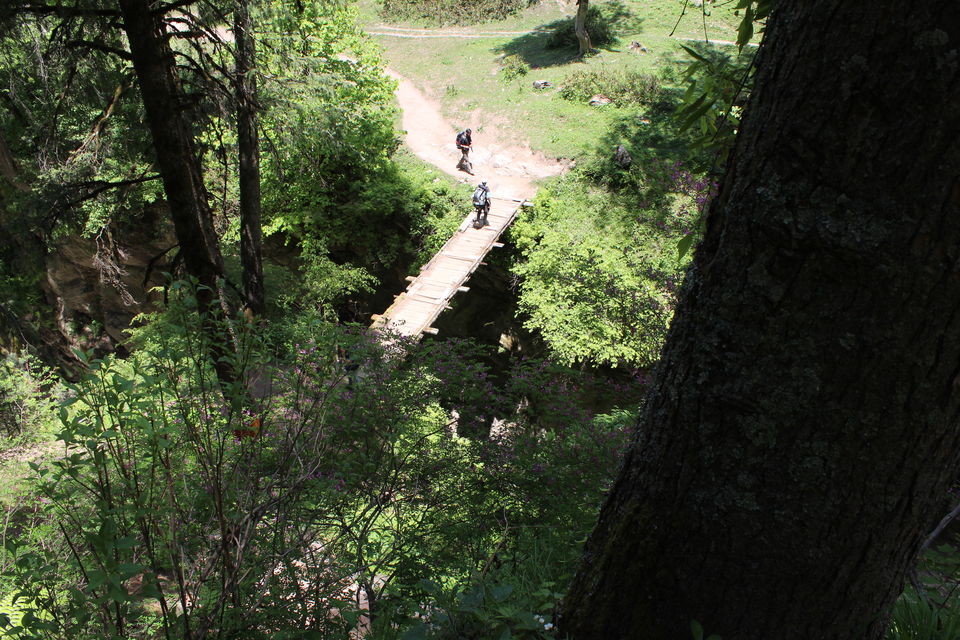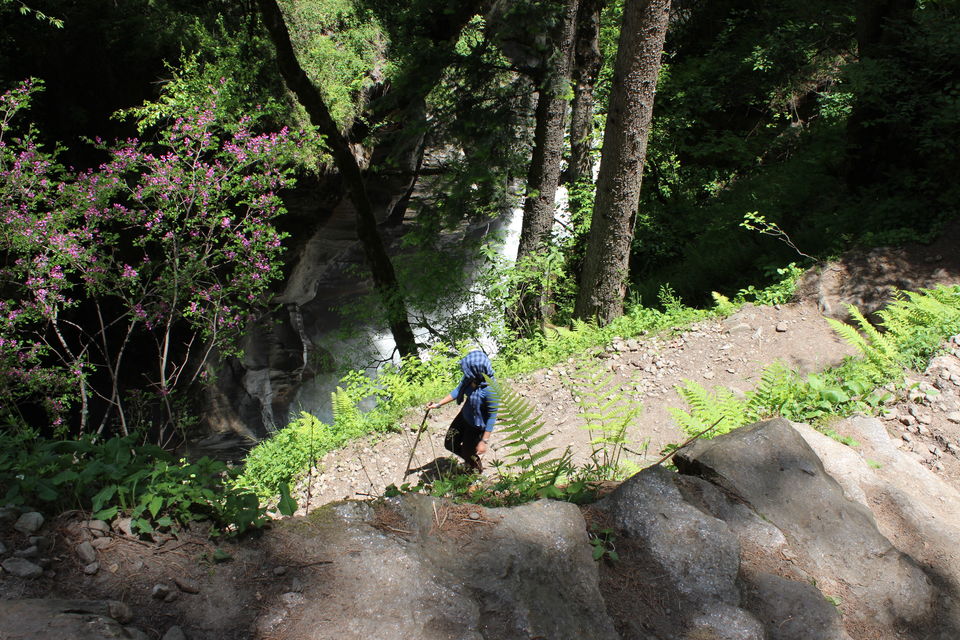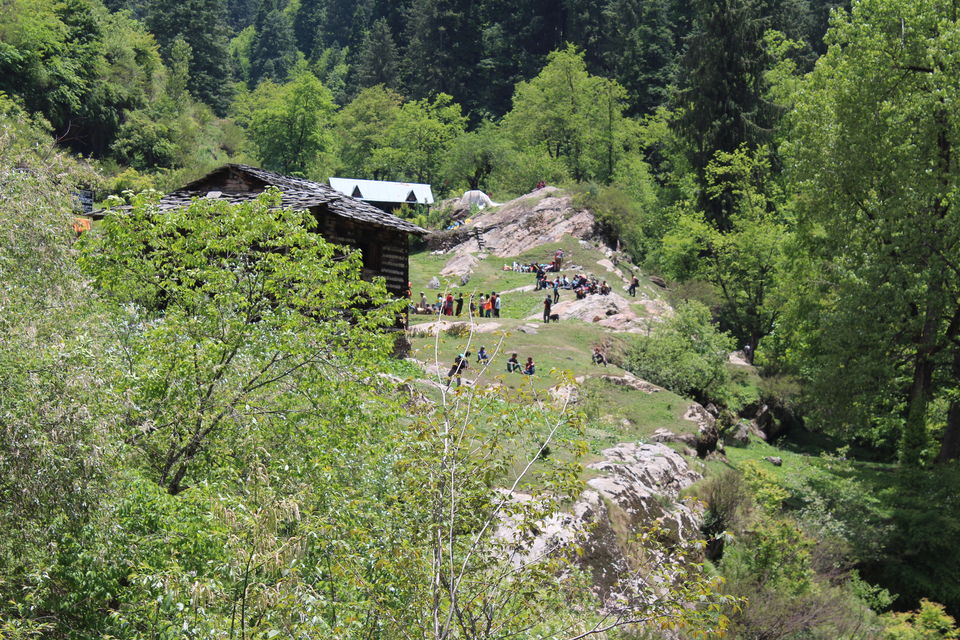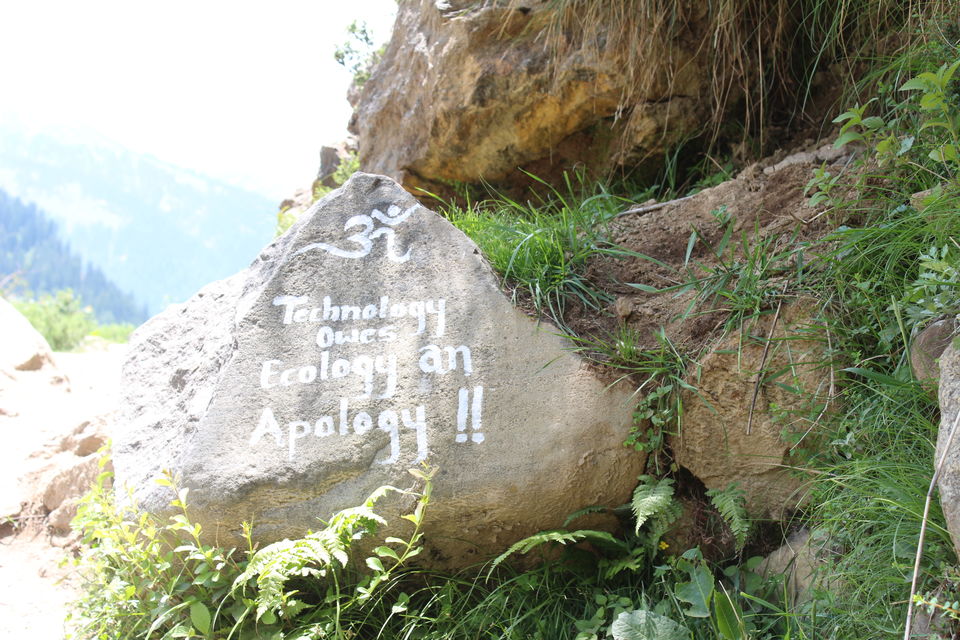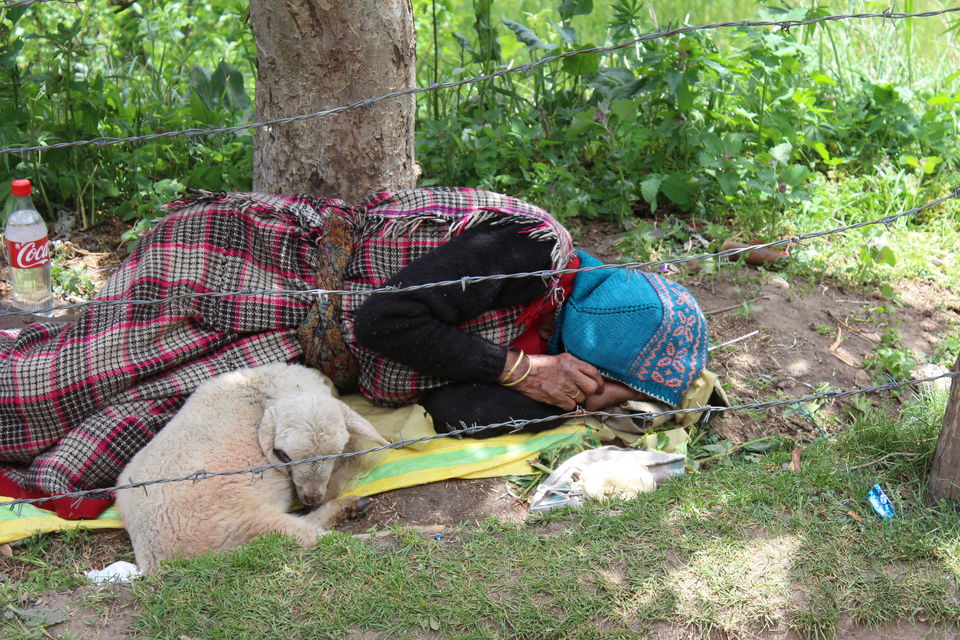 After a wonderful evening of great vibes with fellow travellers at Hotel Hilltop in Tosh, the topmost rest house in Tosh (totally worth the scramble to the top) & the best Banana Nutella waffles & falafels, we were all set to head off for Kheerganga the following morning.  Having opted for the services of a porter, Shashi Thakur, through the rest house for Rs. 1000 one way seemed like a very smart thing to have done in retrospect, considering we aren't regular trekkers & were huffing away within the first 20 mins of starting off from the Pulga Hydro-electric project in Barshaini, just below Tosh.  Would be a good call to take a taxi from Tosh for 100 Rs. per person till the dam to save on a good half hour & those precious breaths.  
The first half an hour or so of climbing seems rather difficult but then the body acclimatizes & finds it's rhythm & you start to take in all that natural beauty that reveals itself to you at every bend.  It is always prudent to walk at your own pace than struggle to keep up with experienced trekkers who may be on the same trail, hopping away like nimble mountain goats.  I did it slow & steady with a half an hour stop for refreshments at this little village en-route, Nagthan.  You needn't carry packed lunch & add to your load when you can simply eat here but the thrill of eating sandwiches under a canopy of tall trees straight out of Lord Of The Rings is other worldly.  With all breathtaking (& catching) stops, including photo stops, we managed to get to Kheerganga in 4.5 hrs.  A little ahead of the Rudra Nag temple is the last mountain to climb to get to Kheerganga.  It starts with a rather rocky steep climb after crossing a wooden bridge (more like a narrow platform), but this is the prettiest stretch where the towering trees seem to touch the sky & it is so dense in some places that it gets dark.  You feel like a hobbit with nature of that magnitude.  Nothing more humbling than nature putting you in your rightful place.
A lesson learnt the hard way for me was to ALWAYS take my shoes off when crossing a stream or waterfall or one is miserable for the rest of the trail & then stuck with wet shoes until next morning when the sun is out!  Well, you live, you learn!!  Rather have freezing numb feet for a minute or two than for hours.  Common sense is often the rarest.
On reaching Kheerganga, you see this sloping meadow with cows & a few shacks doubling up as stay options for the night, so take your pick.  We stayed at Cafe Lotus that has spartan rooms to let out with hard beds, but it shields you from the biting cold at night.  Their potato soup is the heartiest we have ever had.  Their veg. momos are best avoided.  The nutella pancake takes you to higher ground after a few puffs from the fields of God.  You are in Parvati valley after all!  Once you have had your fill or once you have set your bags in the room, head to the hot spring just a little further up for a dip.  Being semi-naked at 13,051 ft. with the mighty Himalayas looming around you is quite surreal.  Women have a covered area for their ablutions.  Since there are no bathrooms at any of the rest houses, this is the only option to bathe.  You do have squat toilets to attend to nature's calls.  Be sure to carry your torch & spare batteries as there is no electricity at night after the generators are turned off.
 The sunset from the cafe was ethereal, seeing the faintest glow of the sun from behind the mountain for hours after it had set & darkness descending all around with Shiva's crescent moon so near & so bright.  It is then that I realized that journeys matter more than destinations so here's to exploring the limitless as long as the body allows, staying curious & being alive, TRULY alive.
Free your mind & the rest will follow..... Happy & safe trails fellow beings.  
The sunset is one of the most spectacular over a cup of steaming ginger honey lemon mint tea. Sit back & watch the greatest light & shadow show, produced & directed by the heavens above. Boom Shankar.