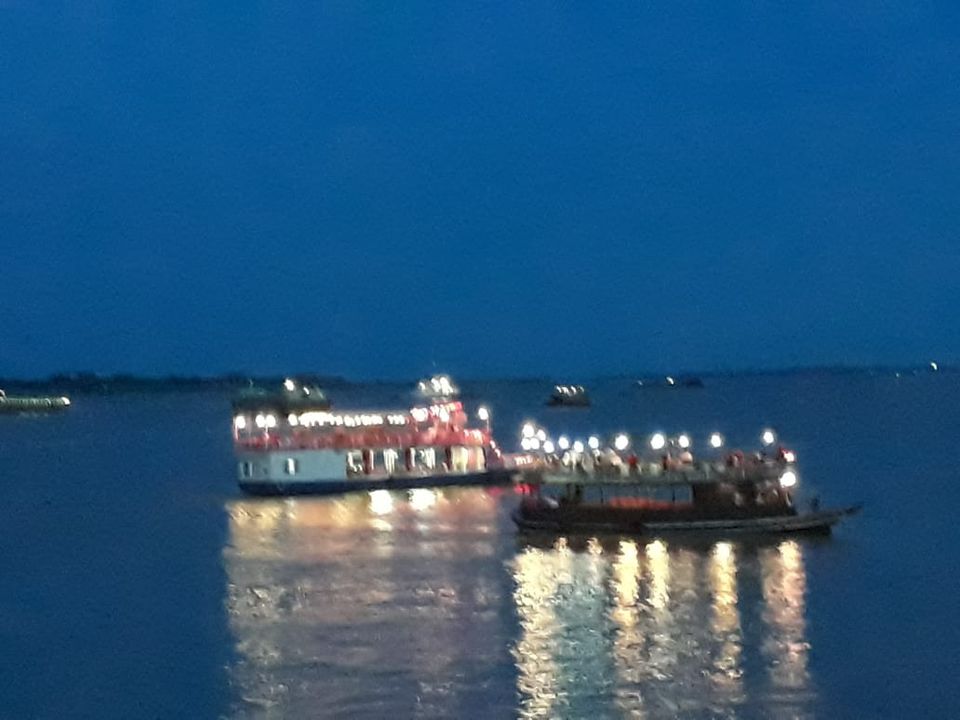 I arrived at the Ho Chi Minh city in the morning and checked in to a hotel in District 1. Most of the hotel check in time starts at 2pm local time, so plan your travel accordingly.  District 1 is the central district and also known as Saigon.  As per the local people,  each district has its unique identity.  District 1 is for party, District 3 is for sleep, District 4 was for gangsters in 70's, District 10 is for karaoke and so on.
In the evening visited, Bitexo Financial Tower skydeck at 49th floor. You need to buy tickets online or at ground floor.  Each ticket costs around 250 VND. This skydeck has an amazing view of city at night.  Try going there to view sunset in the evening.
Also visited 'World of Heineken' where they showed us about the history of Heineken brewing company. At end of tour they will gift you with a bottle of Heineken with your name printed on it as momento.
Vietnam Visa:
You can apply for Vietnam Visa on this official site: https://vietnamvisa.govt.vn/
You will get a visa approval letter in next 2-3days after you apply on this portal. You have to carry a hard copy of this visa approval letter and show it on the airport of Vietnam at  visa on arrival counters also called 'Landing Visa' where you need to pay a cash of $25 . So please carry at least 25 USD hard cash with you.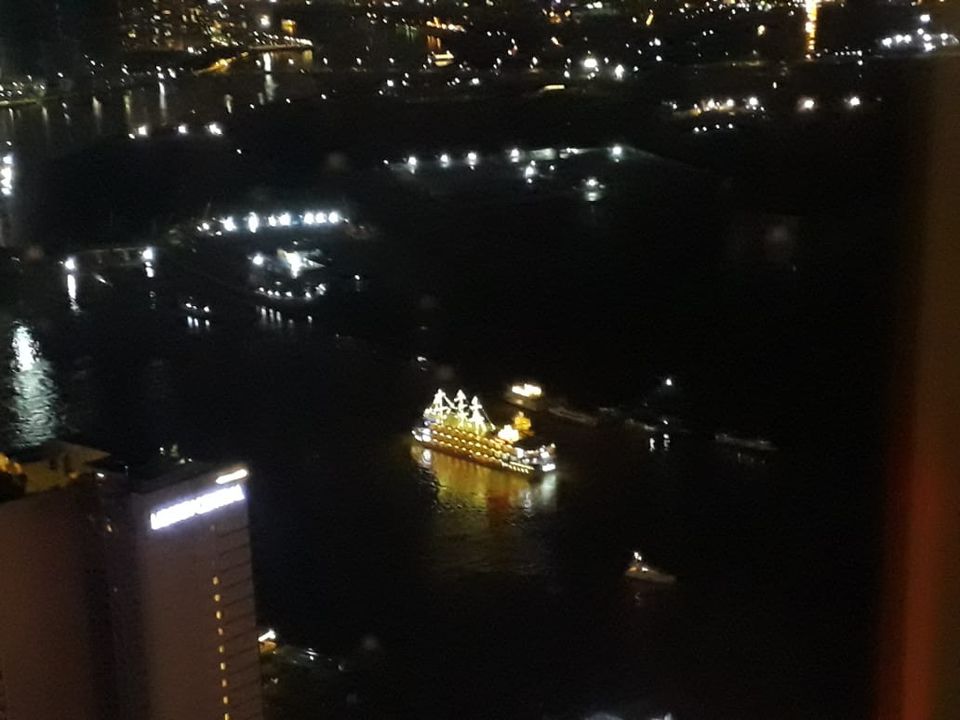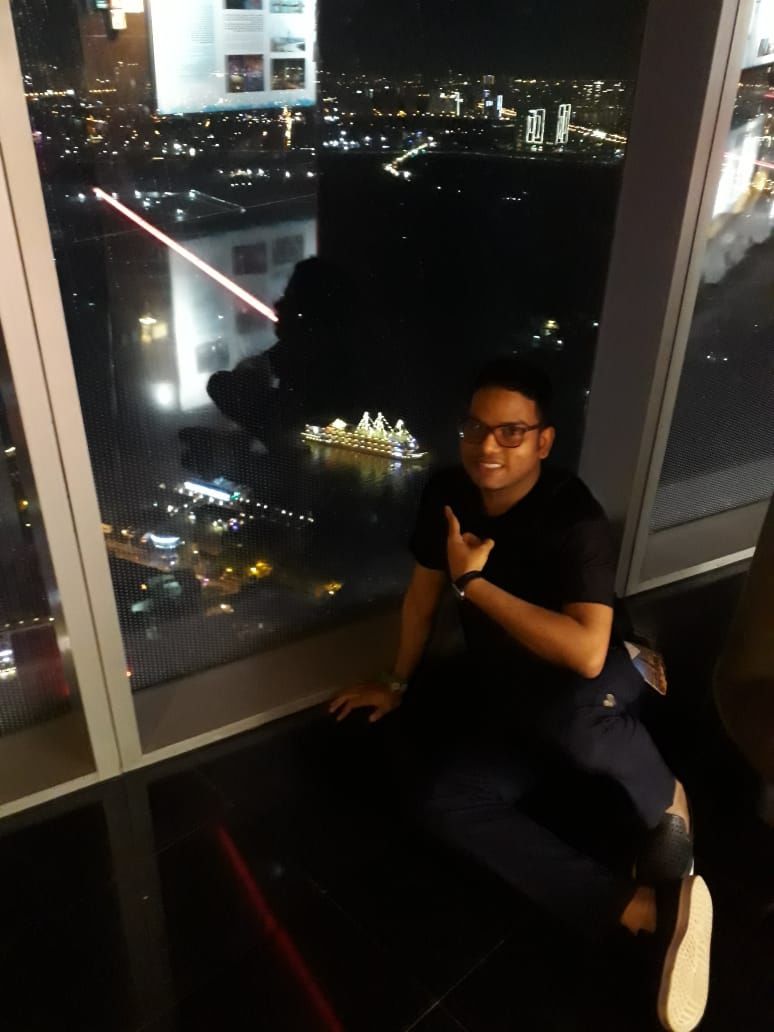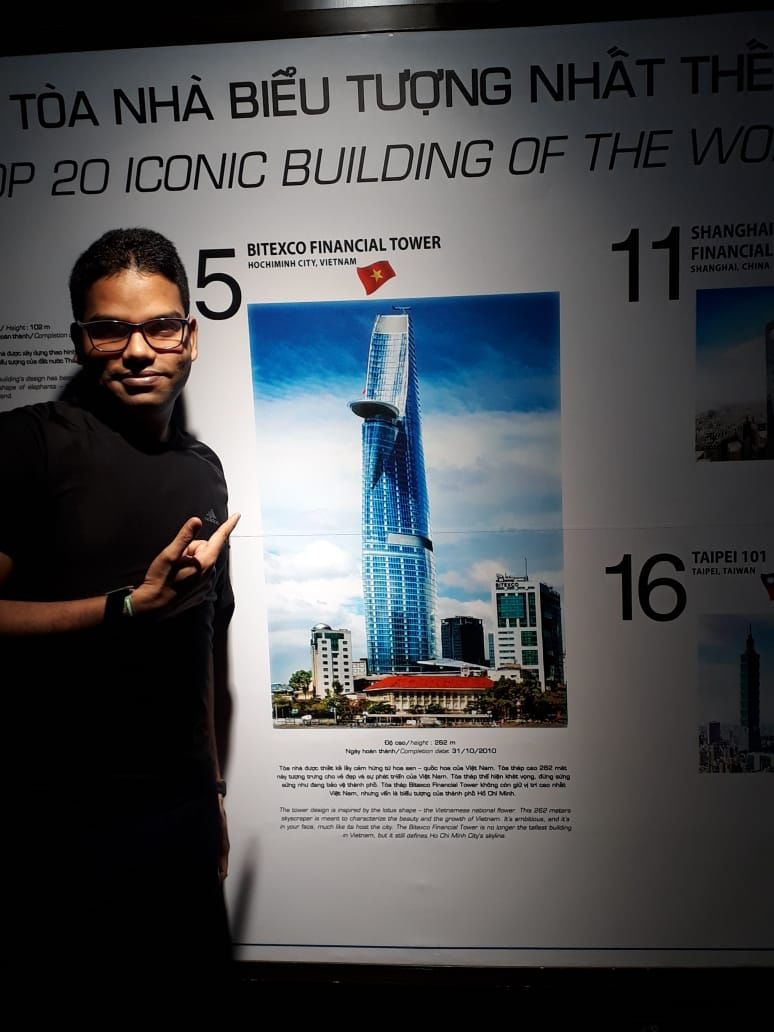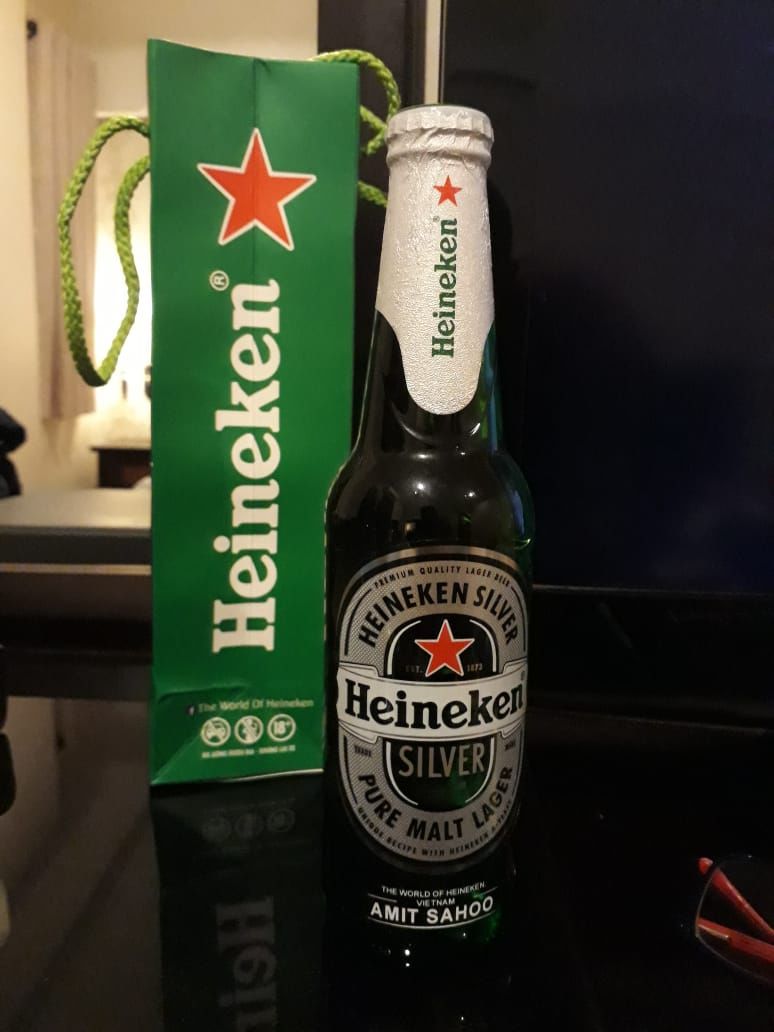 Cu Chi Tunnel half day tour from 7:30am to  4pm. Drive from city centre to cu chi tunnel takes 1.5hours.
There you will get to see a portion of Vietnam war remnants museum and the tunnels used by the Vietnam guerrillas troops
In the evening you can do street shopping around the Benh Than Market in District 1. This market has wide range of products from handicrafts, arts,souvenirs,  branded products. You must bargain 60-70% to get at a good price.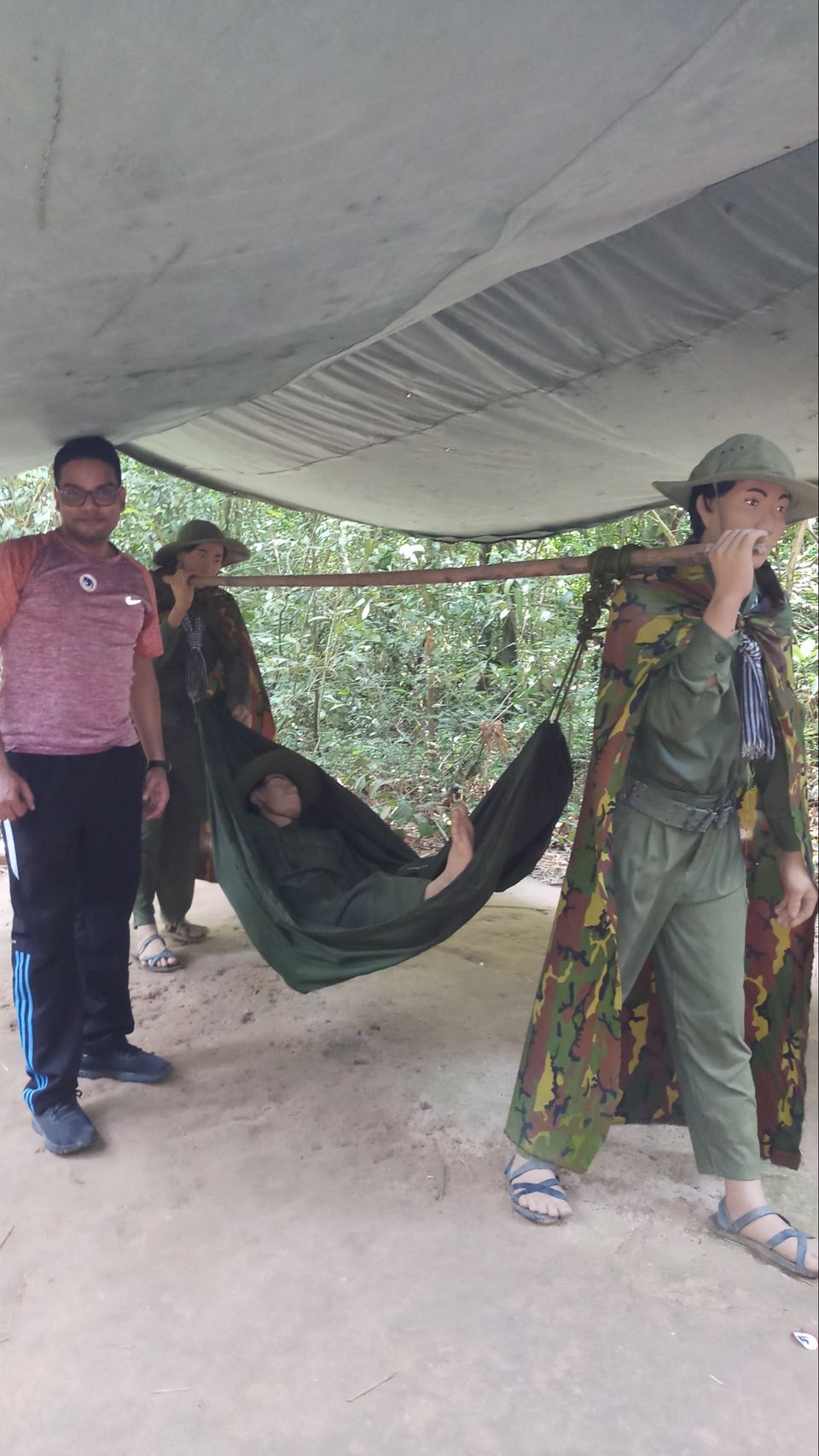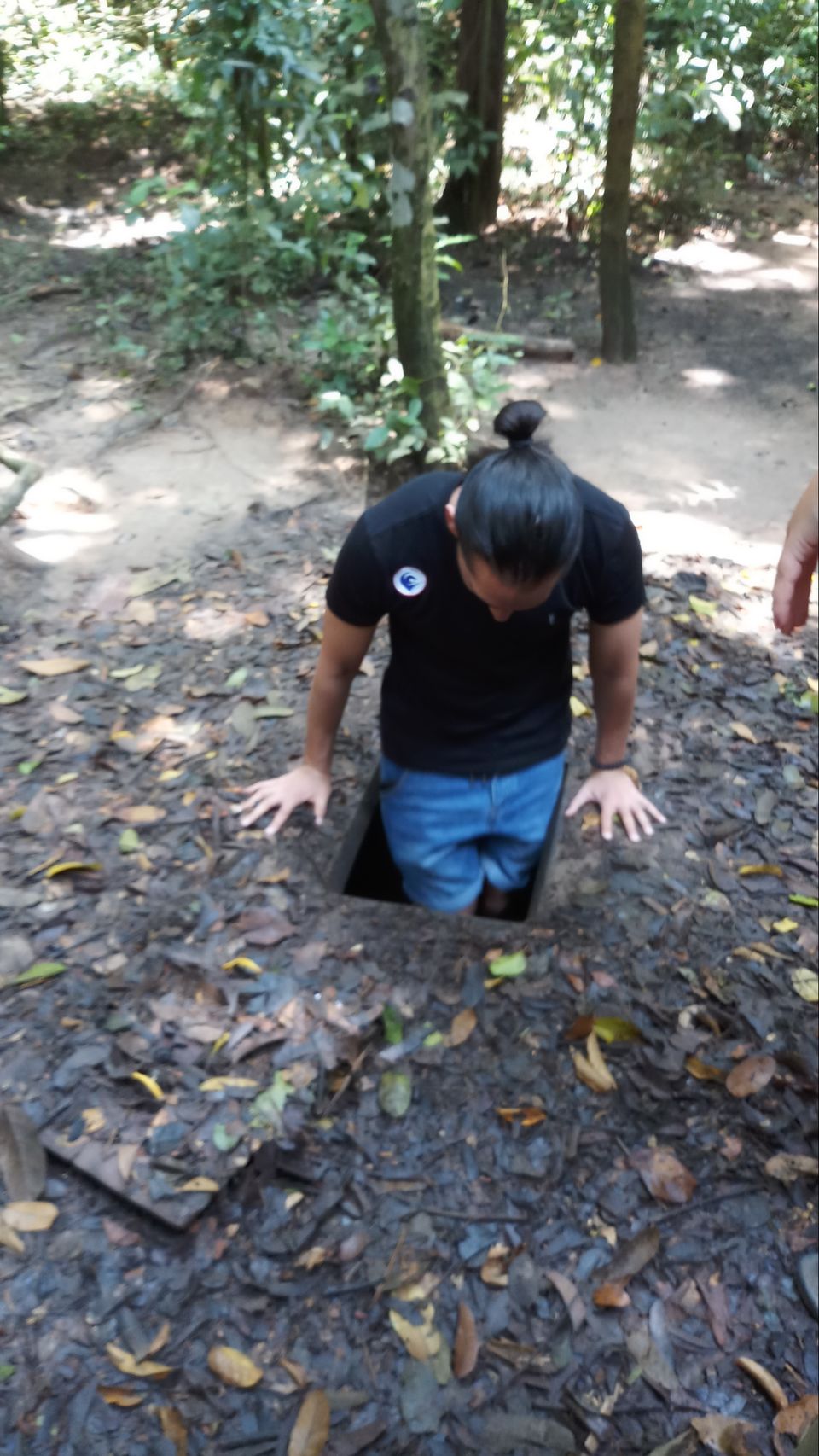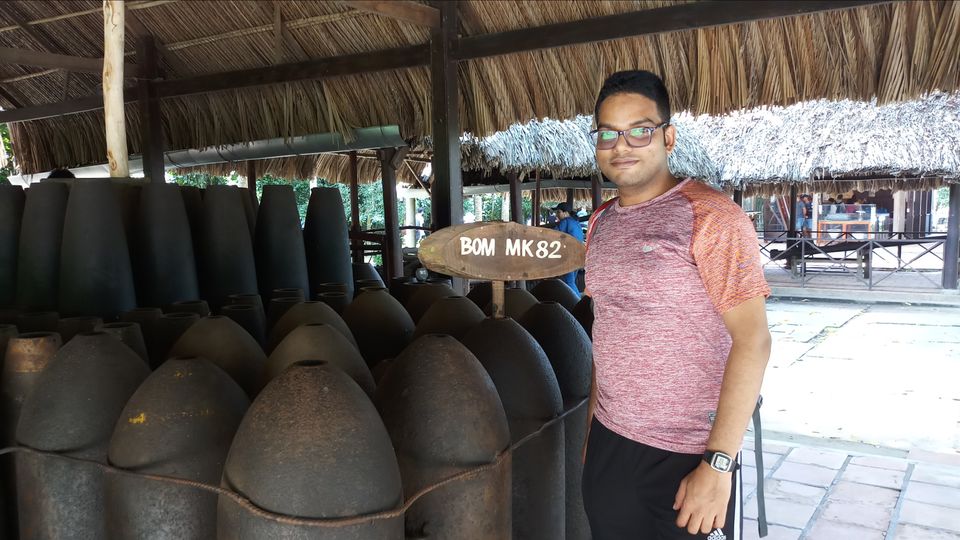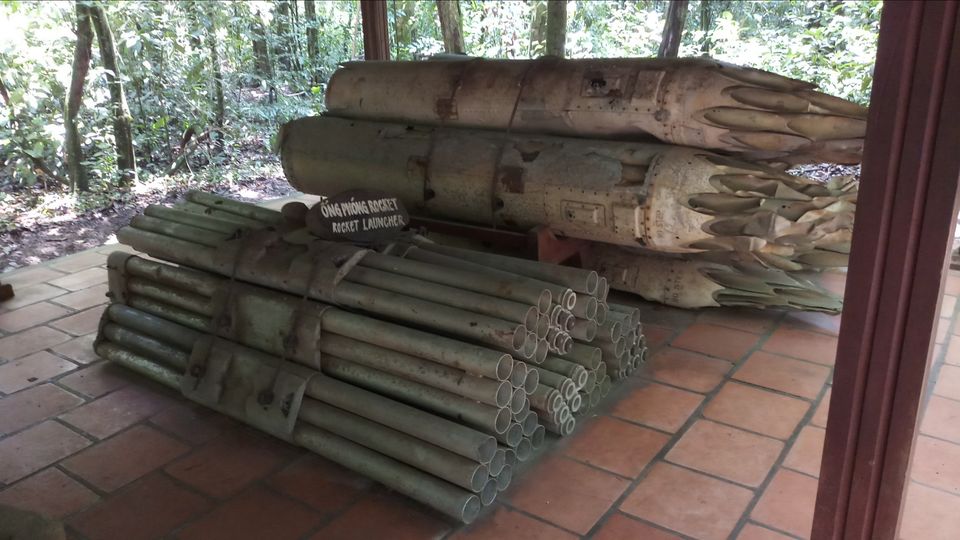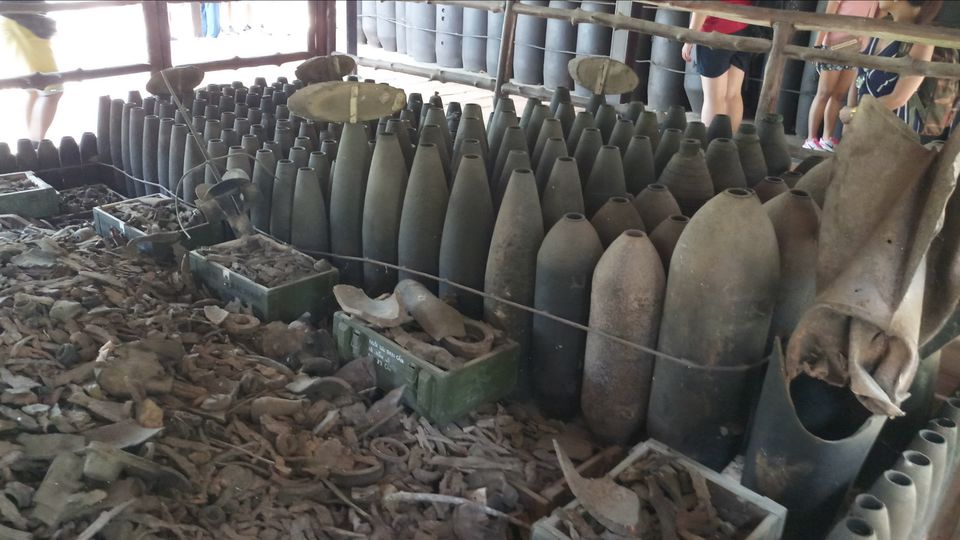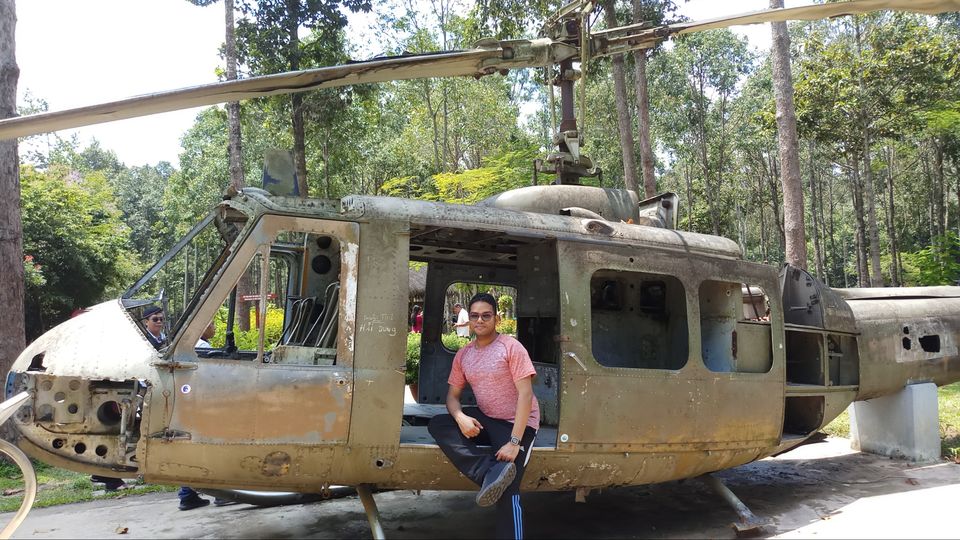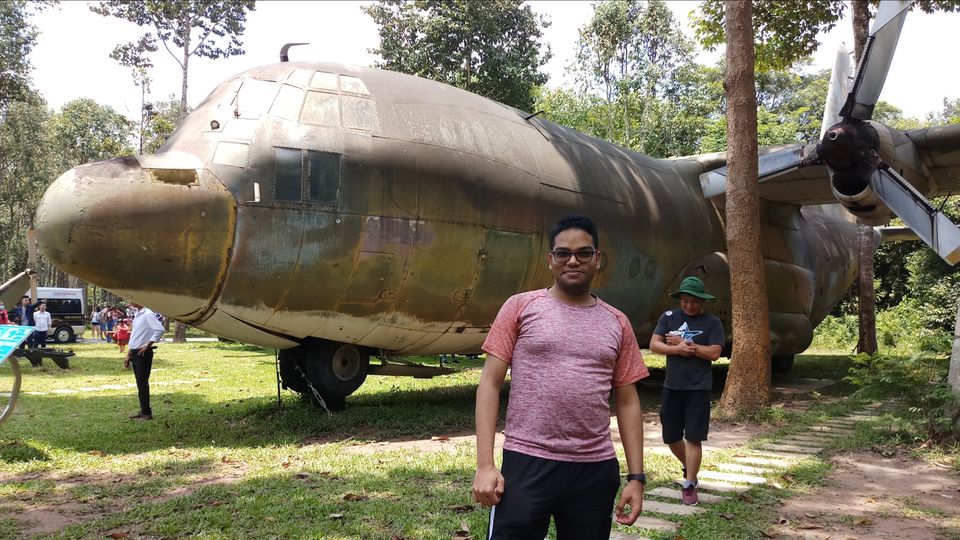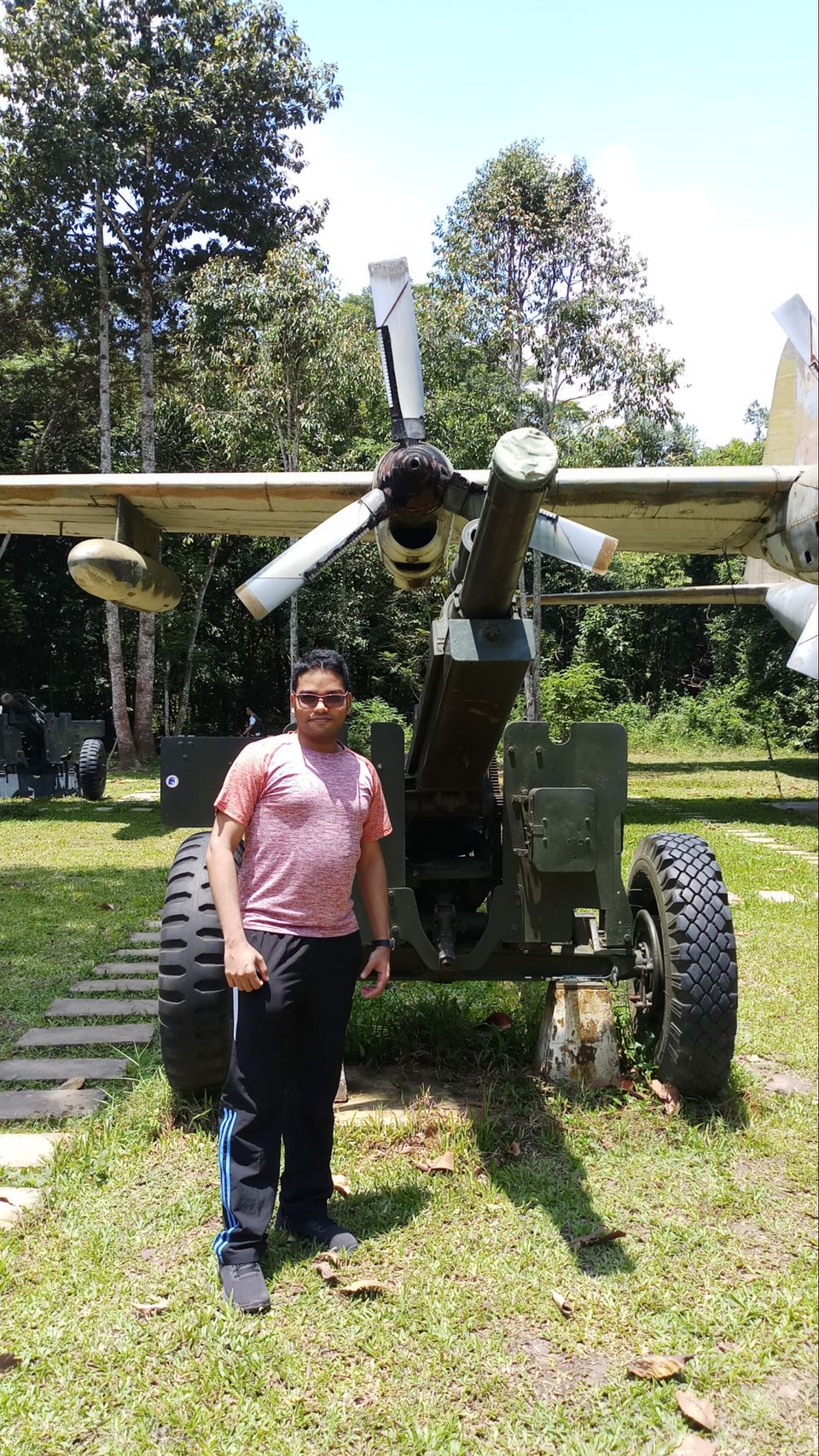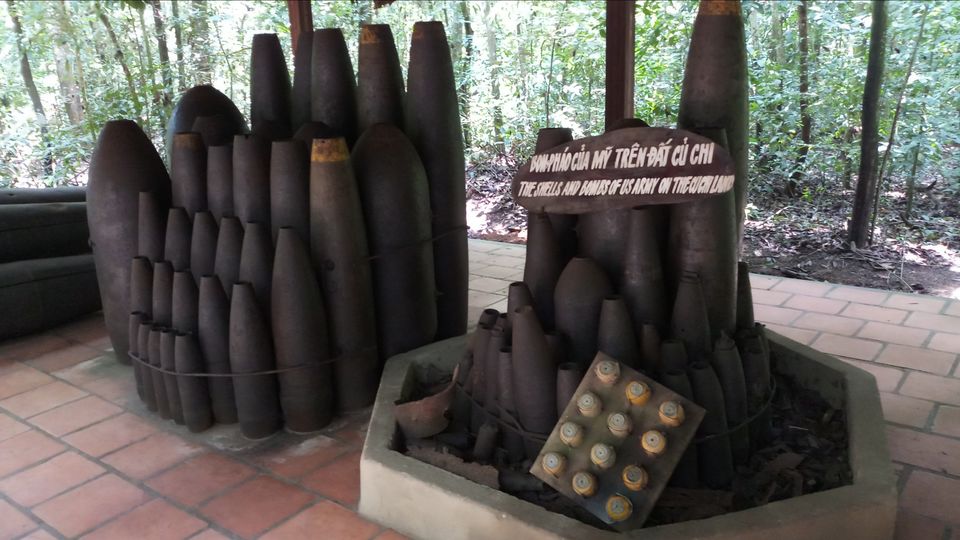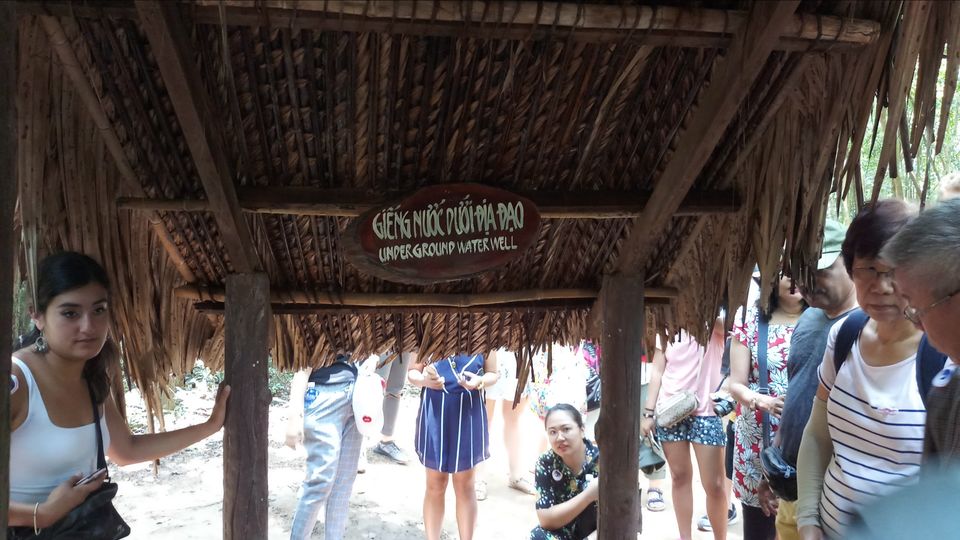 Mekong Delta 1 Full Day Tour
Visited Ving Trang Pagoda near My Tho in the southern Vietnam. There you will see big statues of Laughing Buddha and Sleeping Buddha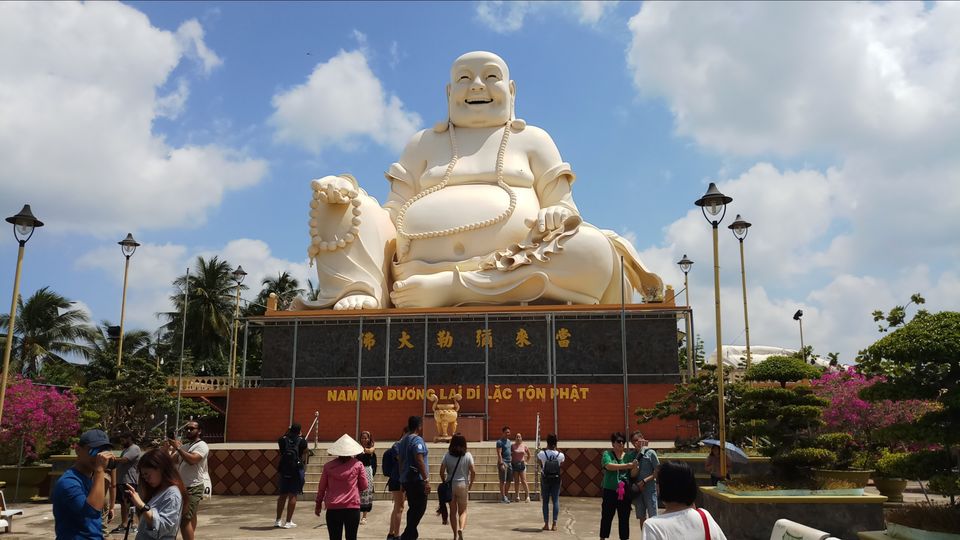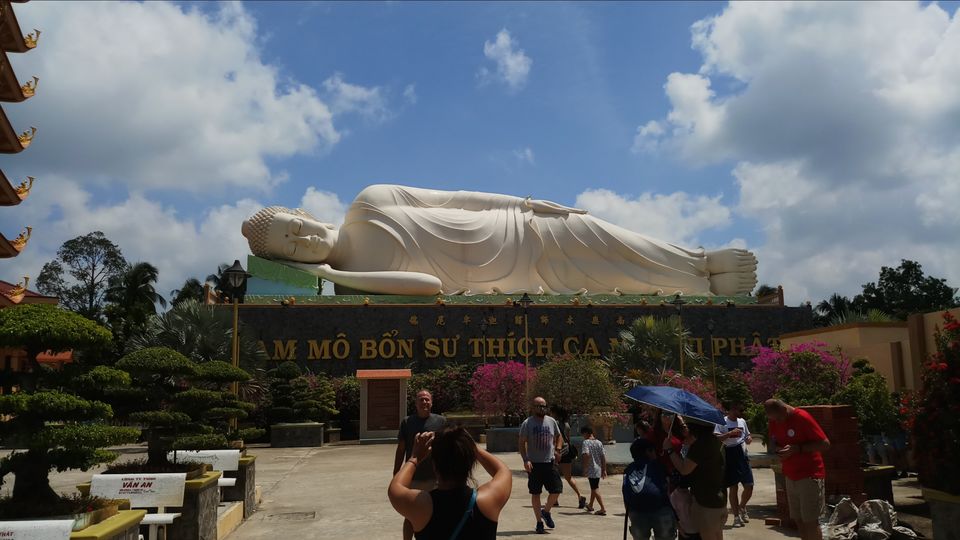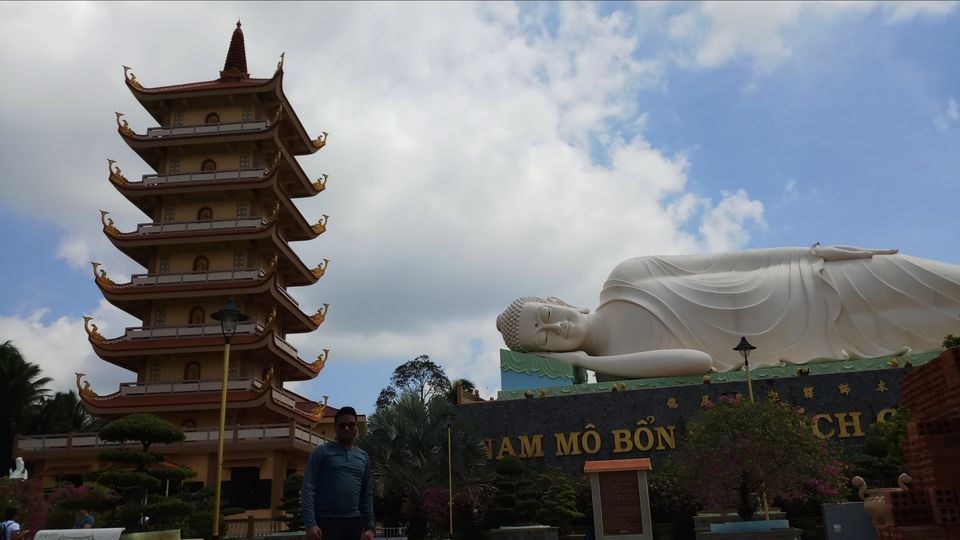 Road trip from Ho Chi Minh city to Phnom Penh,  capital of Cambodia:
I took a road trip from Saigon to Phnom Penh via Bevet by Bus covering a distance of 230 km in 6 hours.  Stopped at Vietnam Cambodia boarder Bevet for visa processing. Bus tickets cost around 16 USD and another 2 usd for visa processing by bus staffs. You can also get down from bus and walk on your own if you have online approved visa hard copy and show it to immigration officials at boarder but its convenient to give 2 usd and get it done via staffs.
I reached phnom penh in the  afternoon, checked in to hotel and then  spent some time in evening in the banks of Tonle Sap river near Royal Palace,  Phnom Penh
Cambodia Visa:
You can apply for Cambodia Visa online in it's official website: https://www.evisa.gov.kh/
It will ask for 36 USD and after payment and document verification,  the visa will be mailed to you  in next 1-2 working days. Take a printout of it and show it at entry points in Cambodia.  Make sure you enter to Cambodia at entry points with Visa verification facilities.  Visa on arrival is also available at Cambodia at 30 USD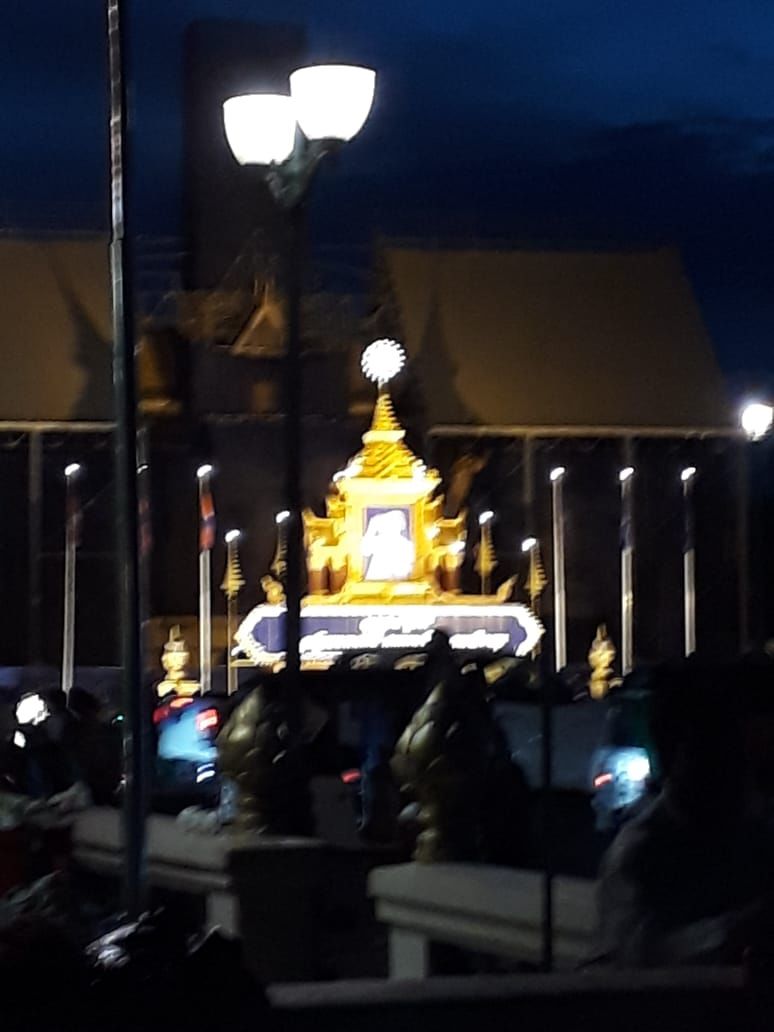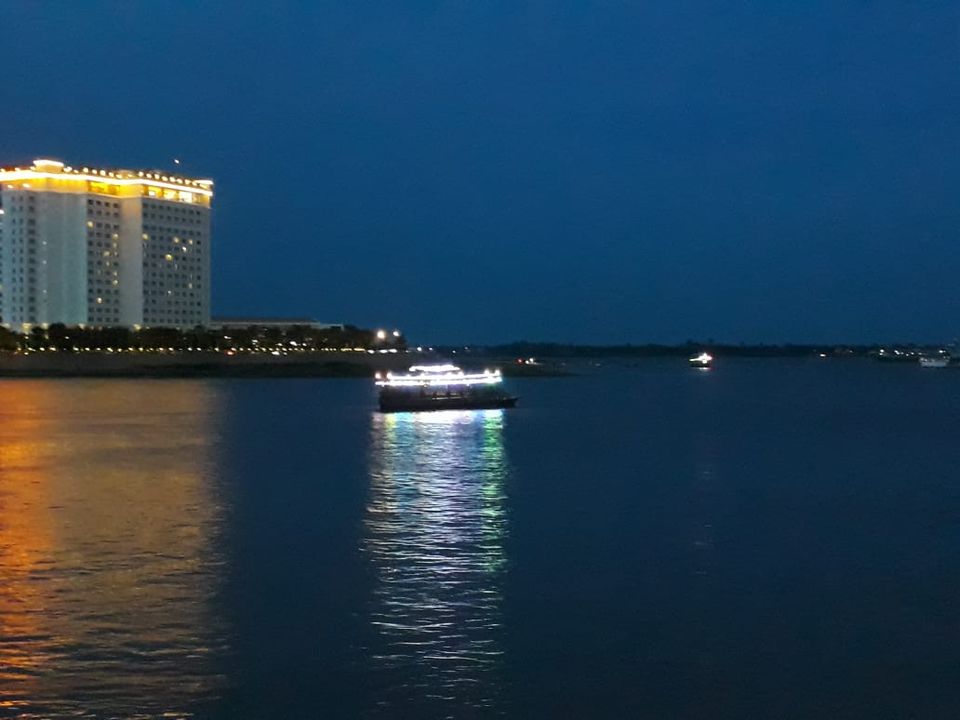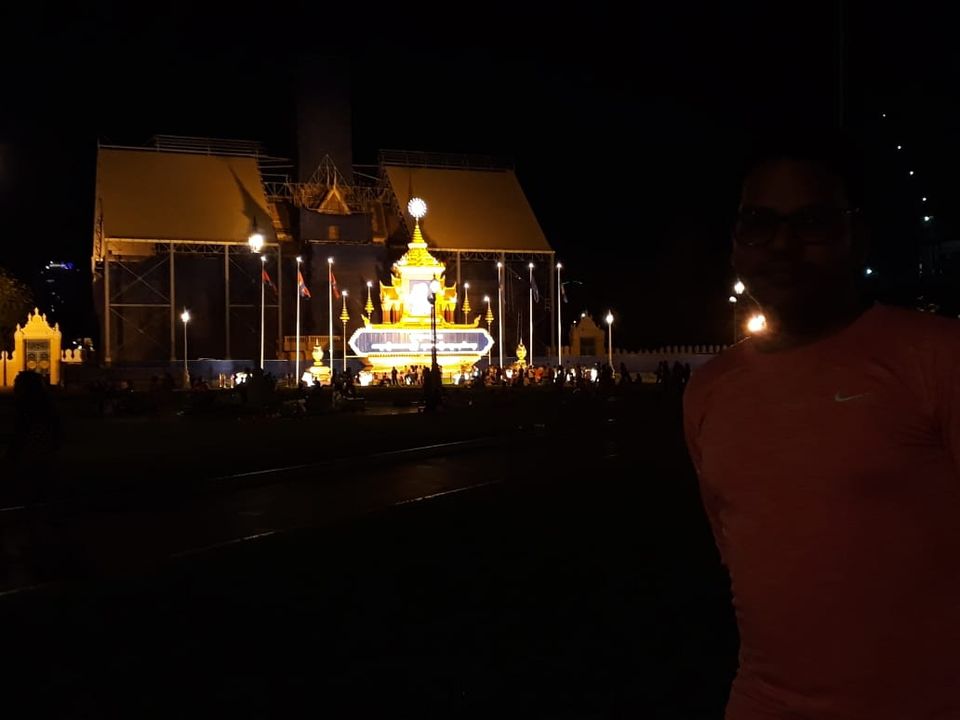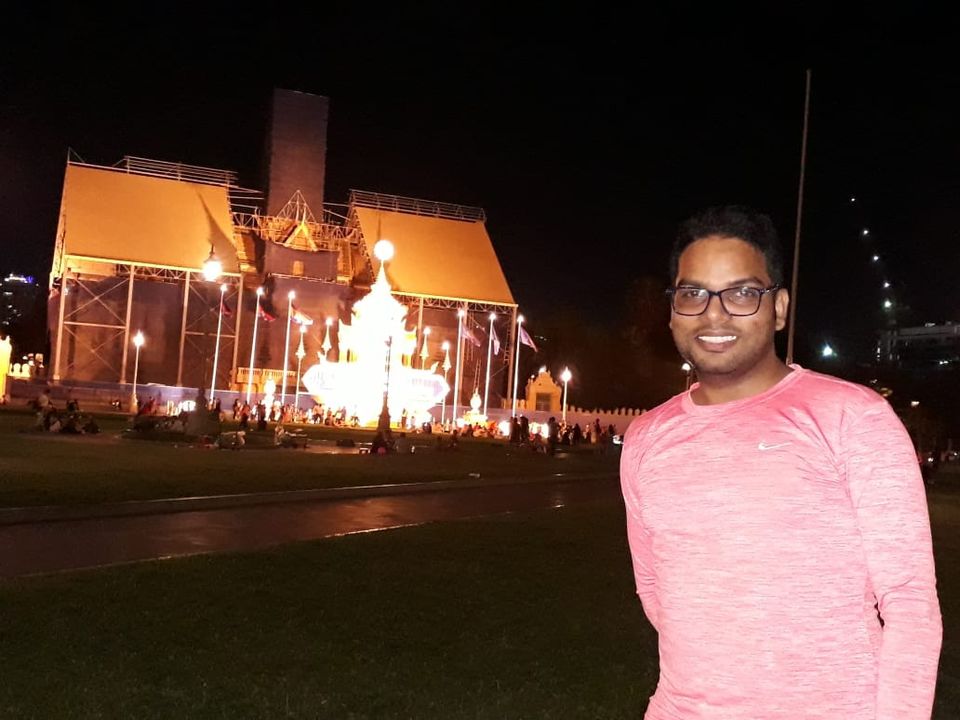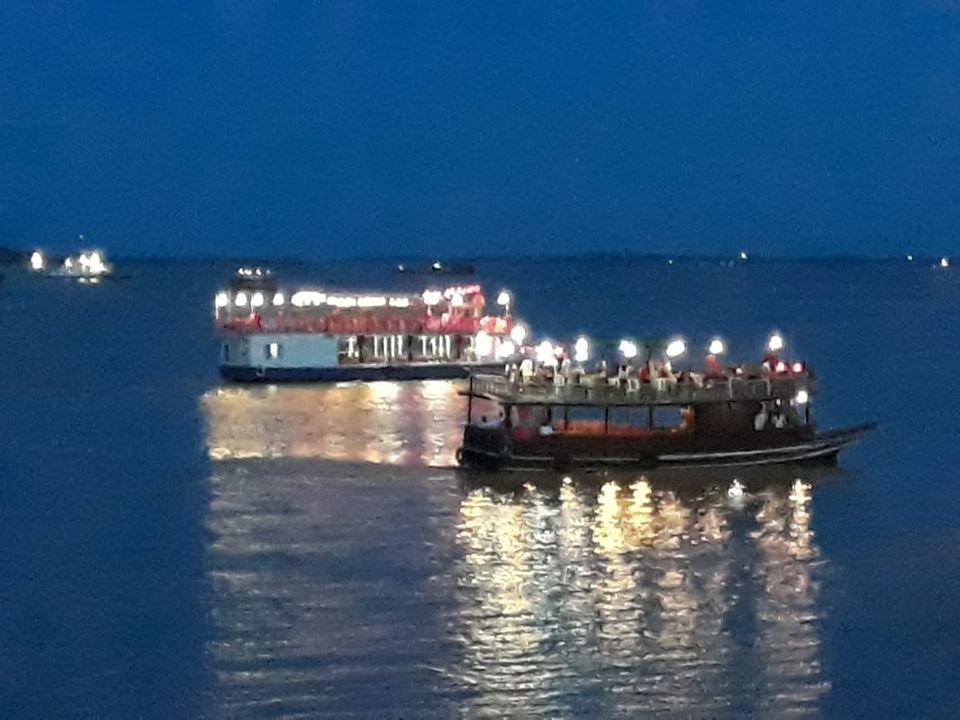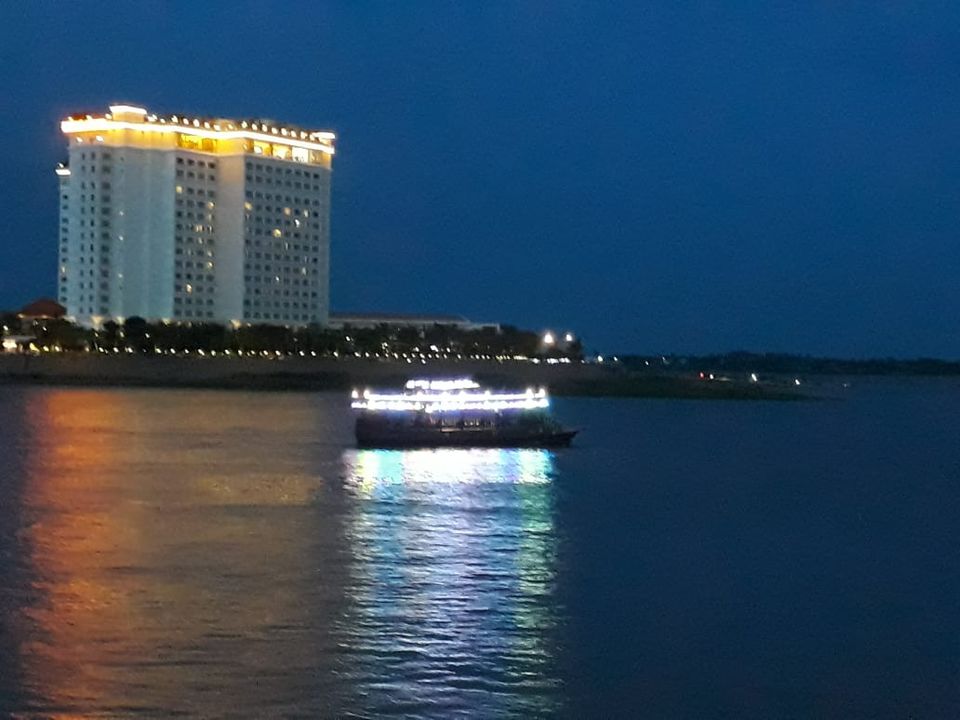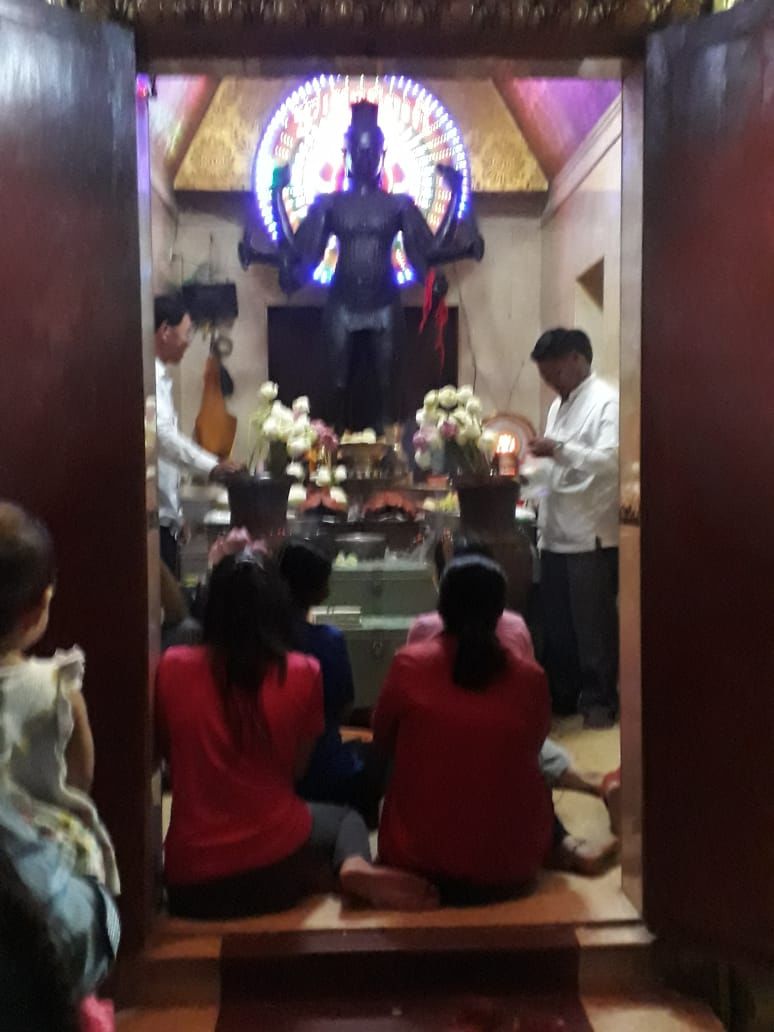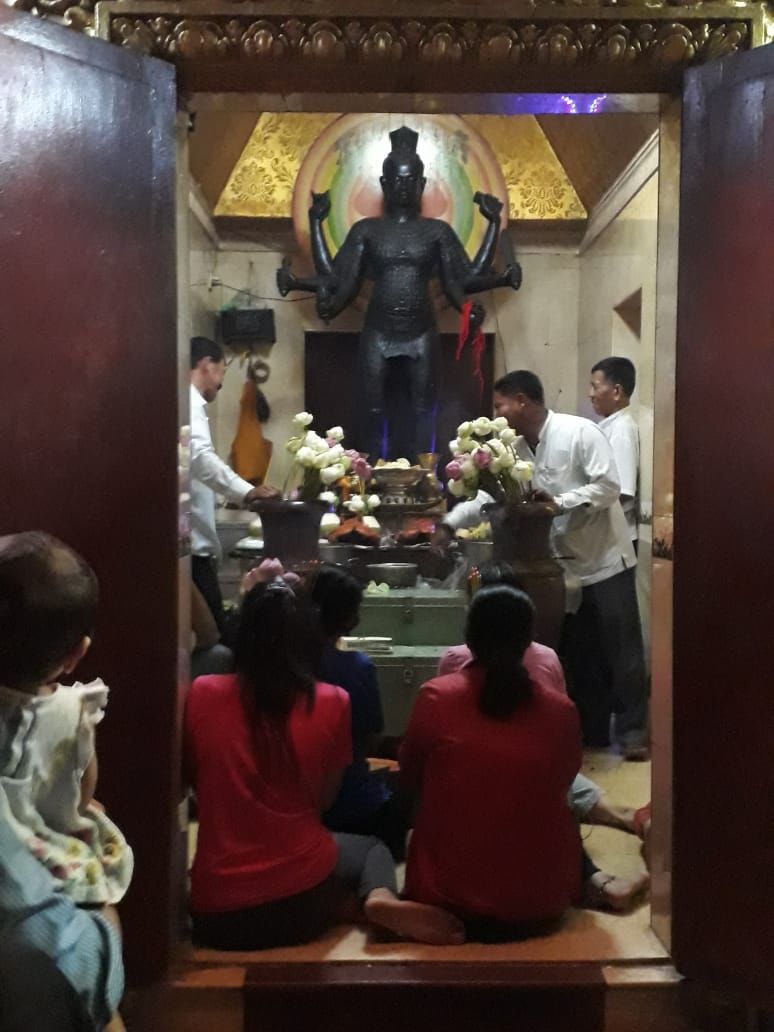 S-21 Prison - Tuel Sleng Genocide Museum and Killing Fields- Cheung Ek Genocidal Centre Day Tour.
Must read the horrifying history of this place before you visit. Nearly 3 million people were killed here between 1975 to 79 during Pol Pot regime. During this period there were 167 such prisons and 343 killing Fields
It takes 1-2 hours to complete the tour of 5 building of S-21. You buy an audio guide at 6-8USD and listen to history at its designated stops with numbering.
I was back to Phnom Penh city in the evening and went for street shopping in markets nearby.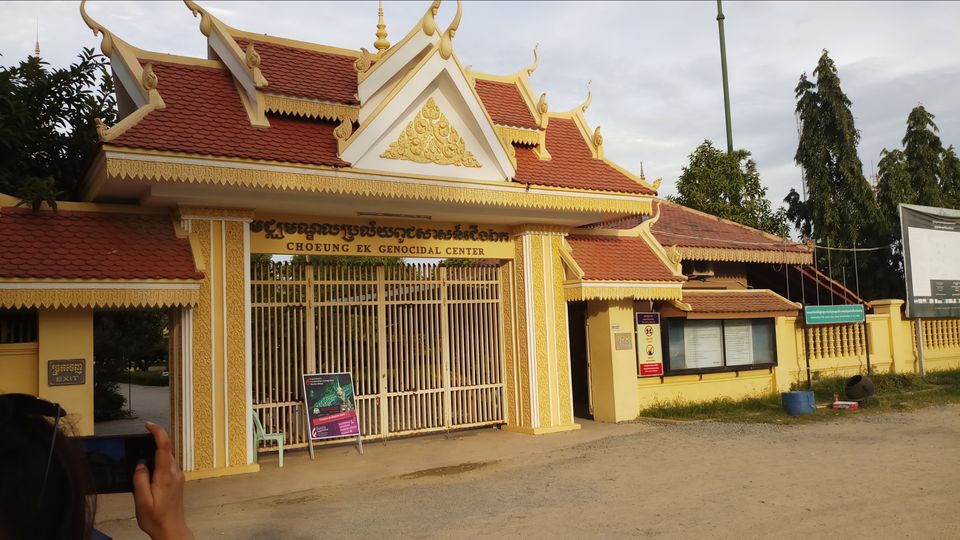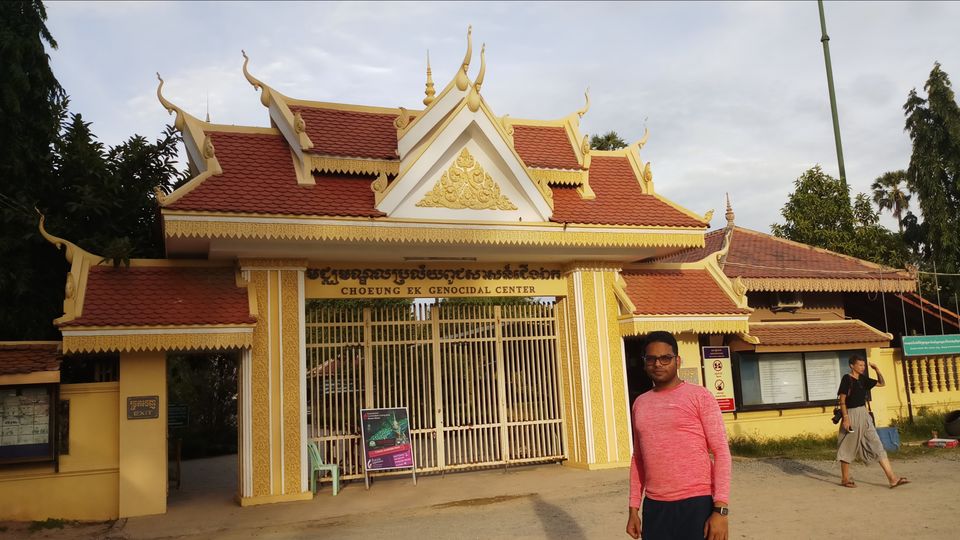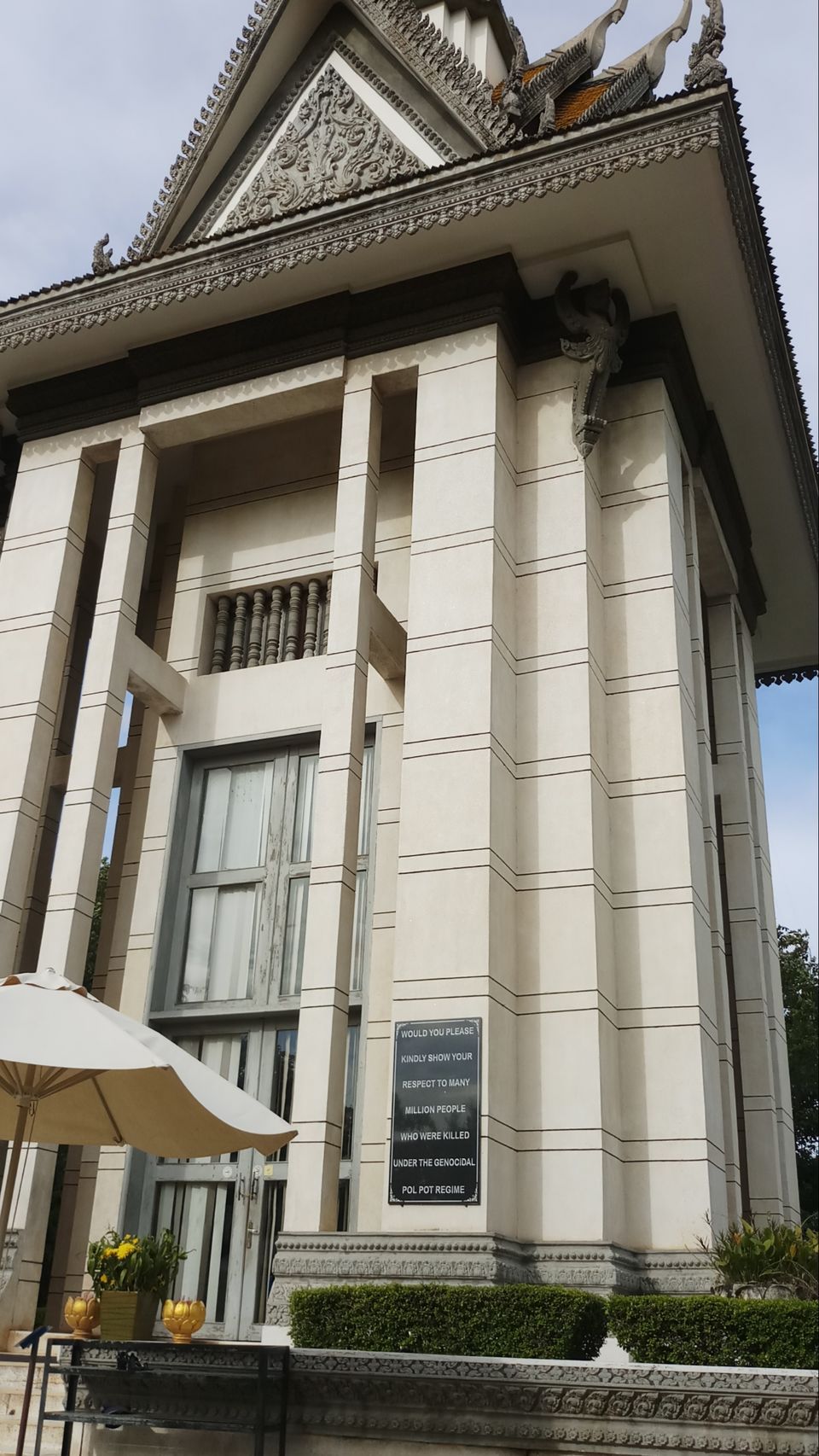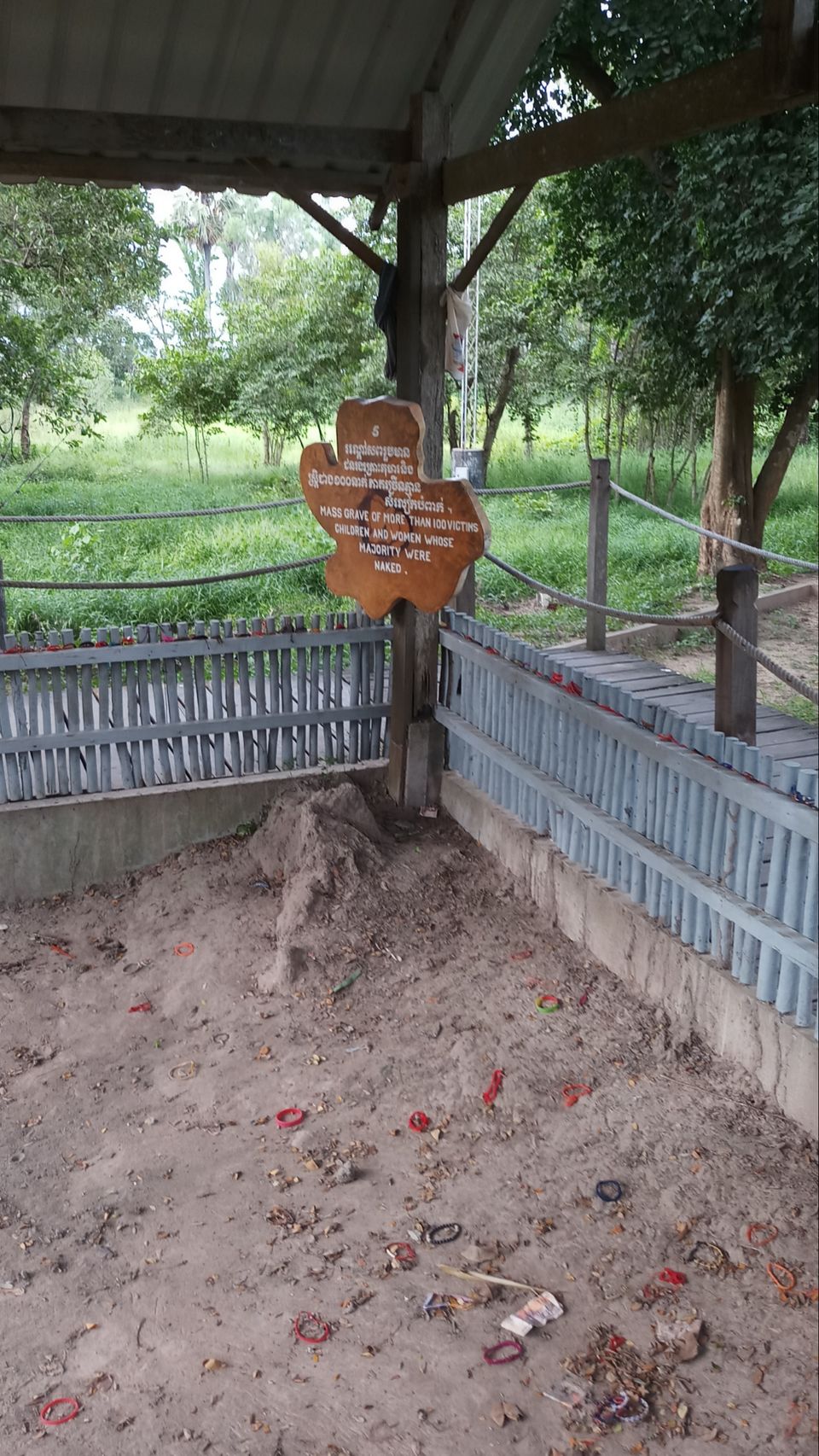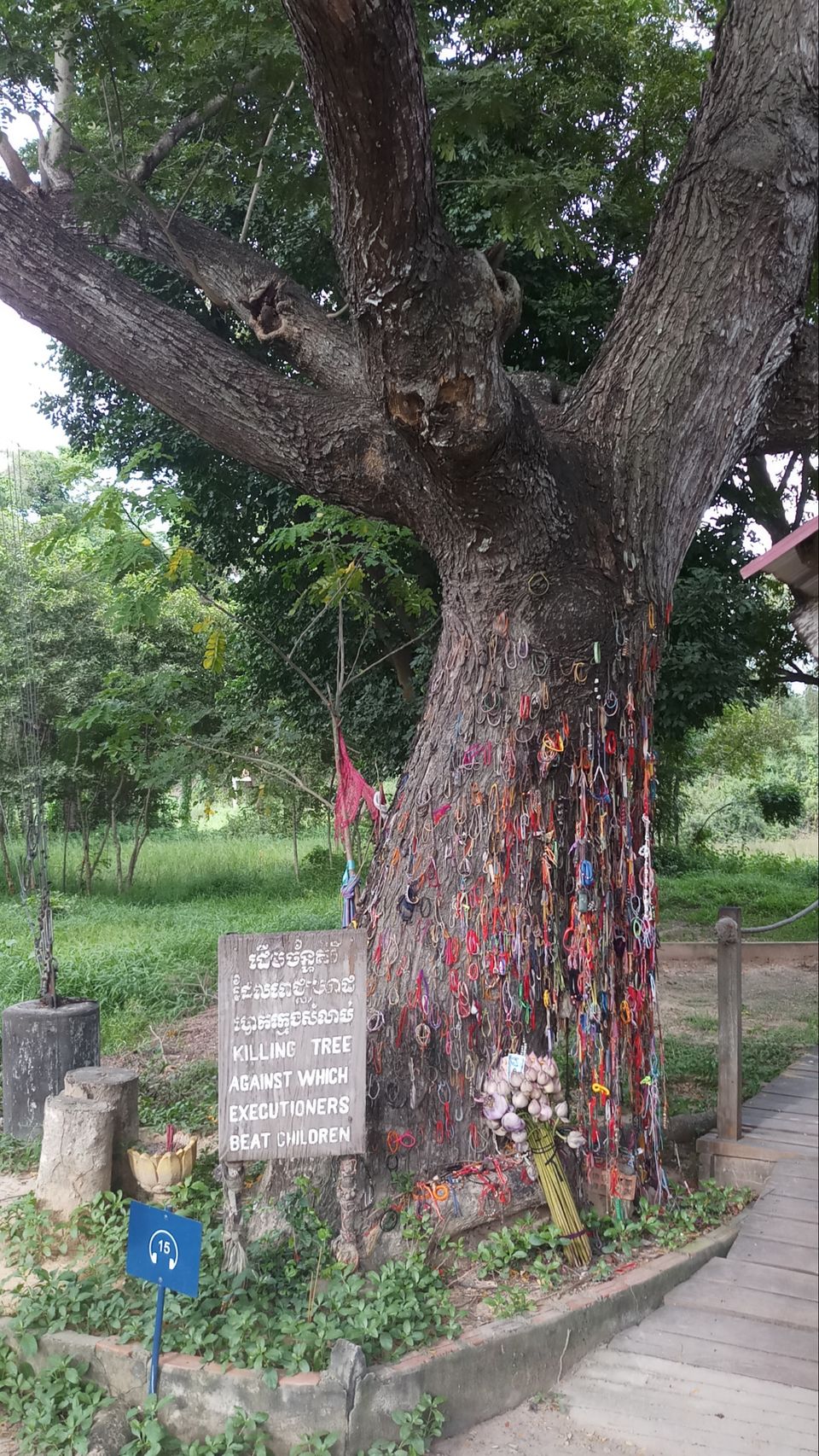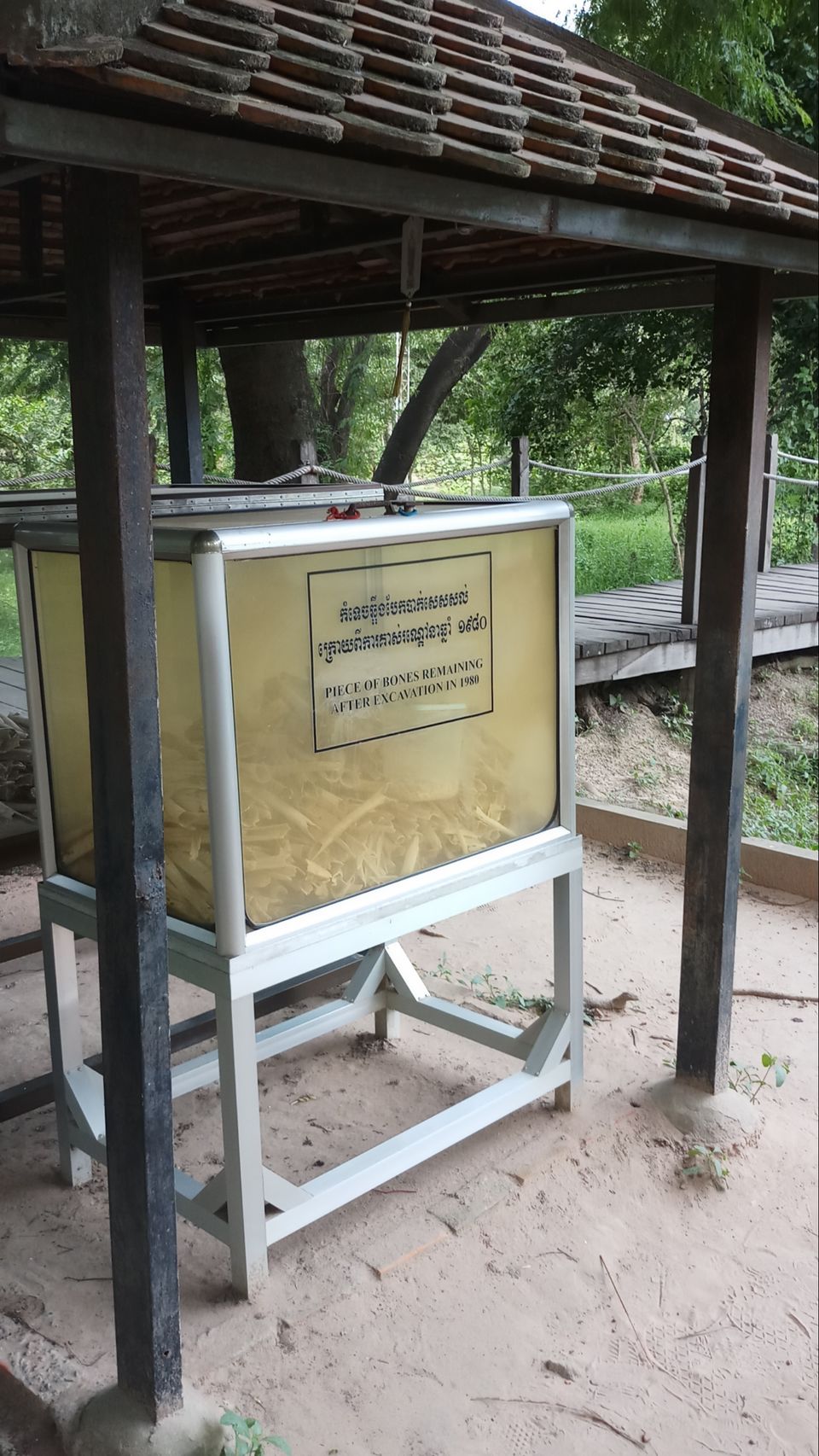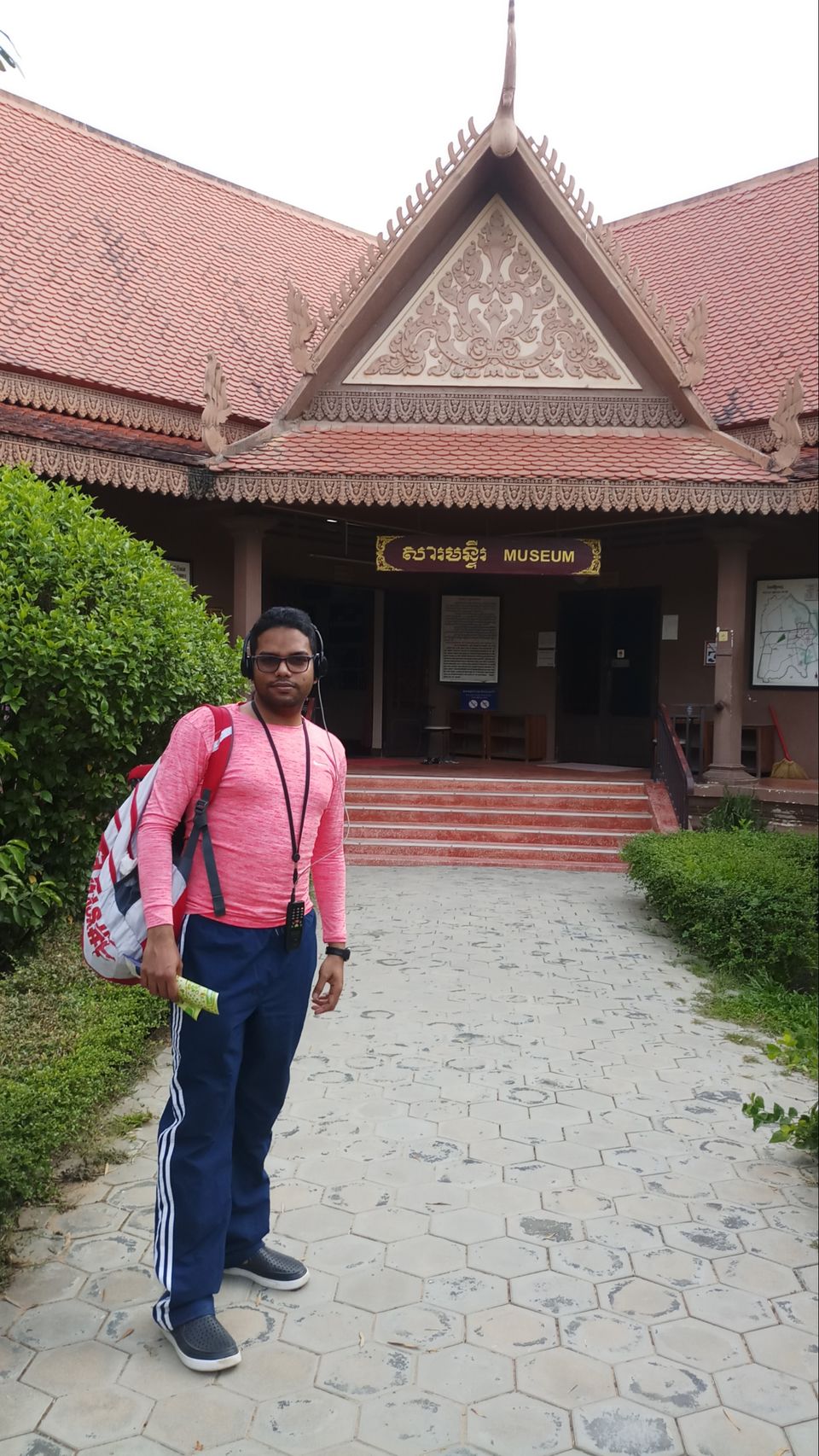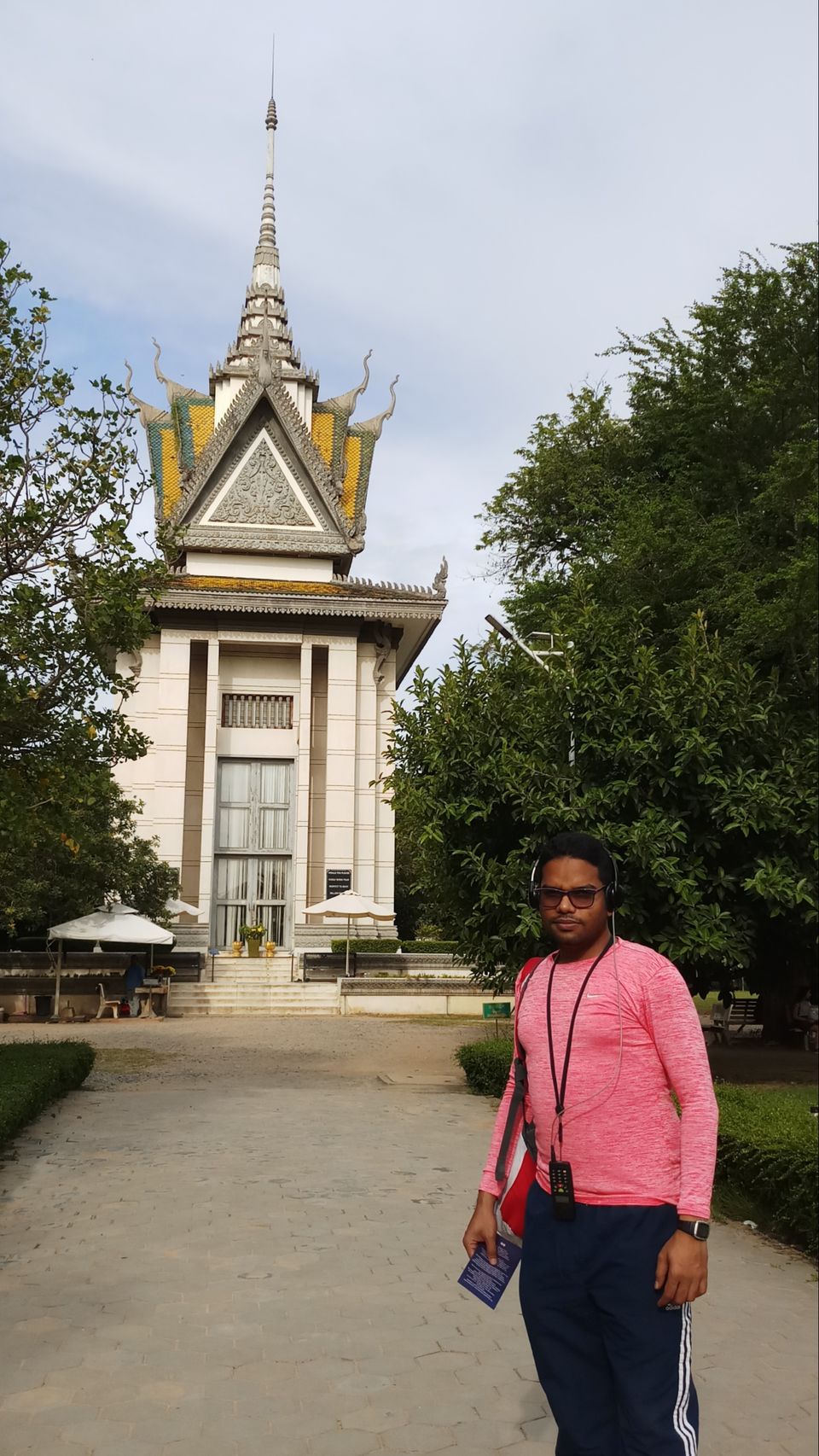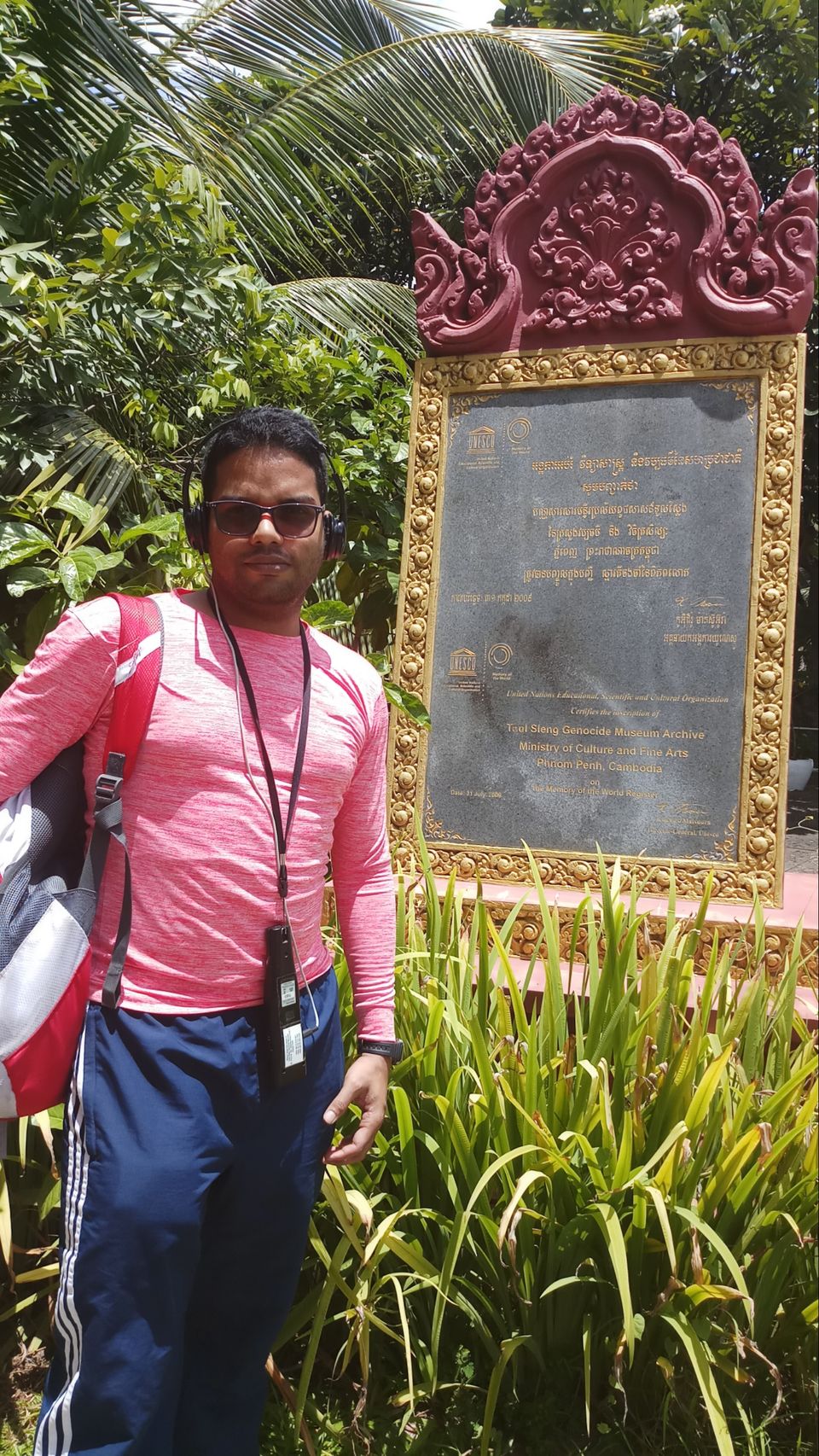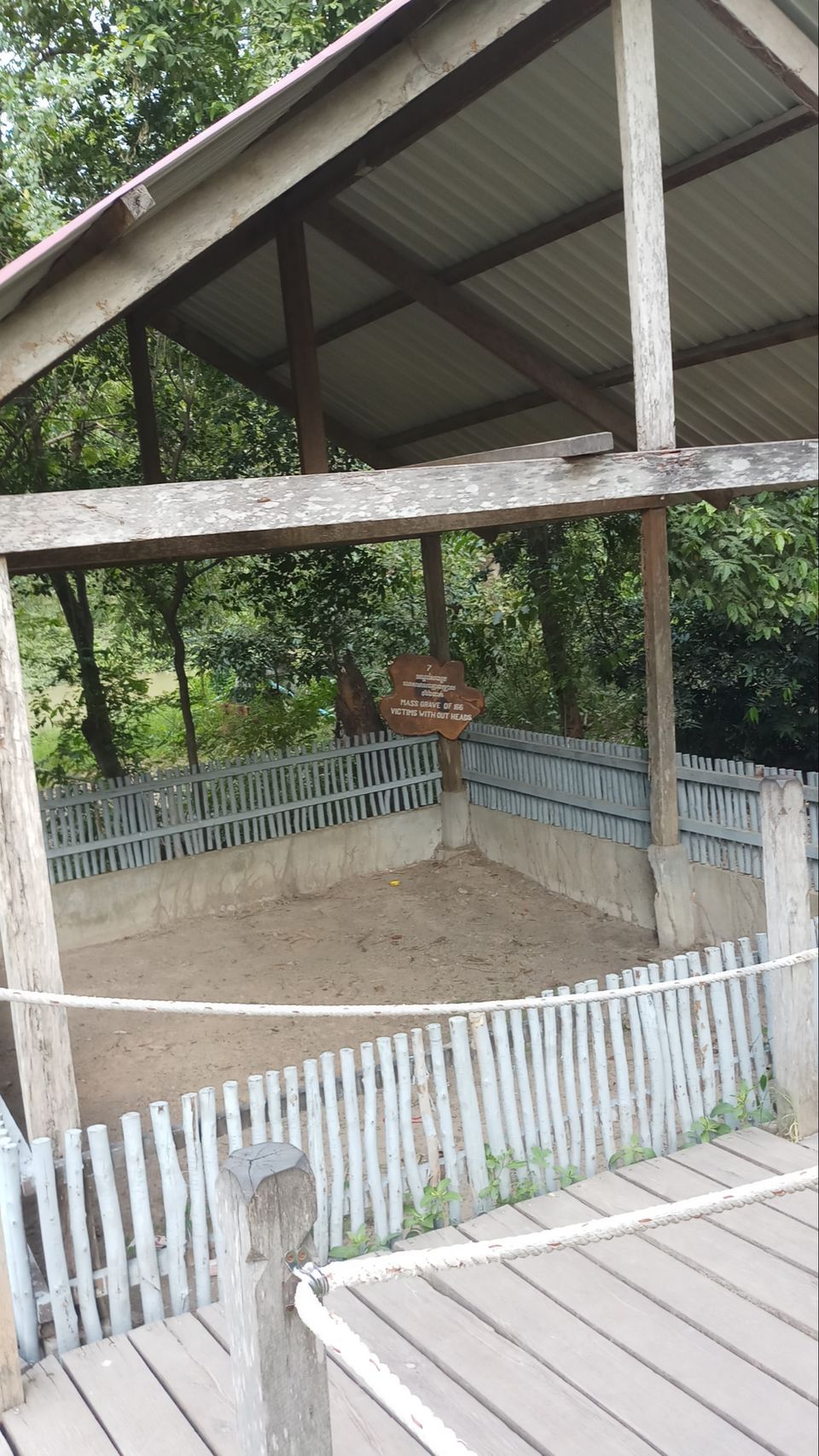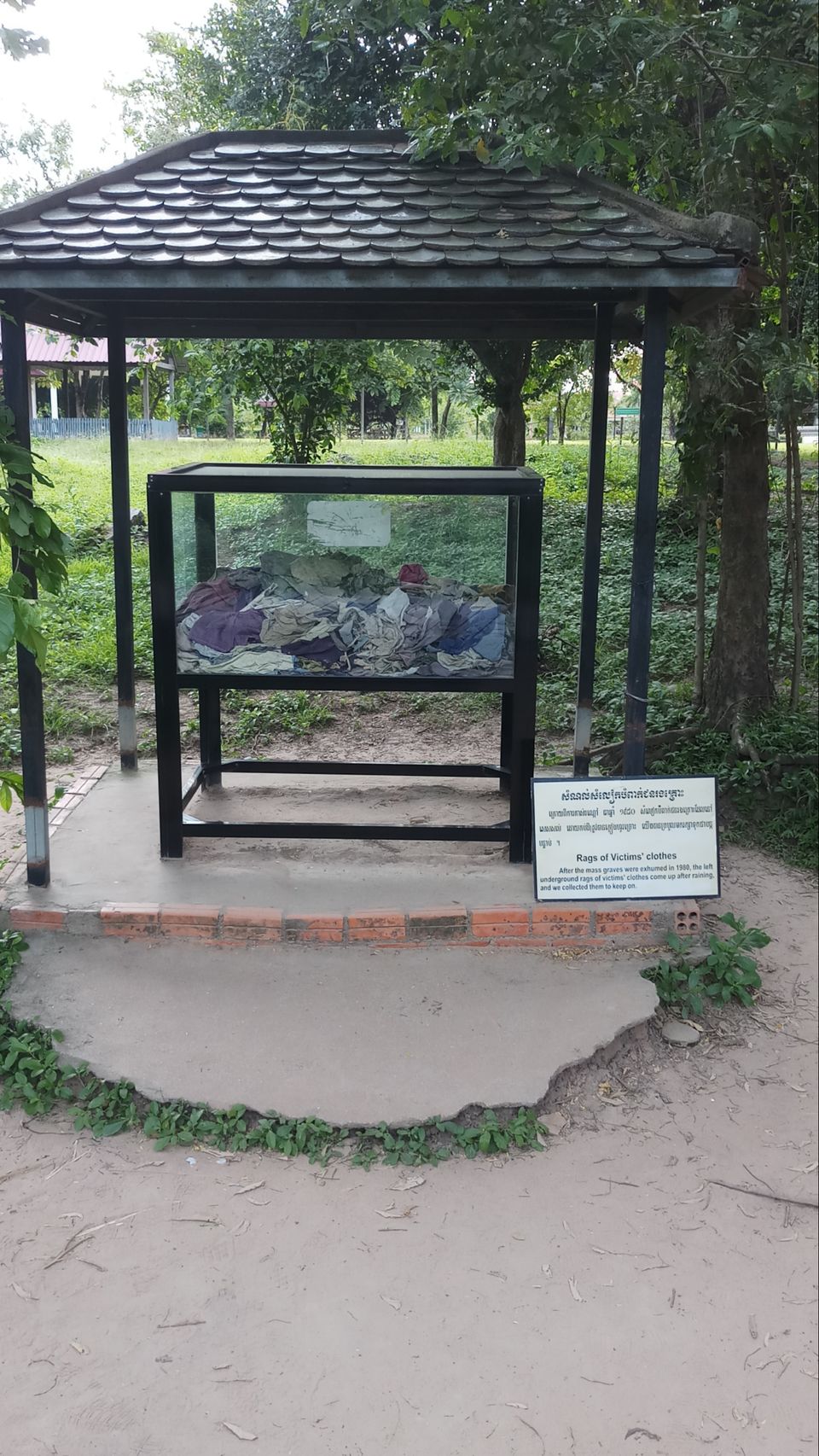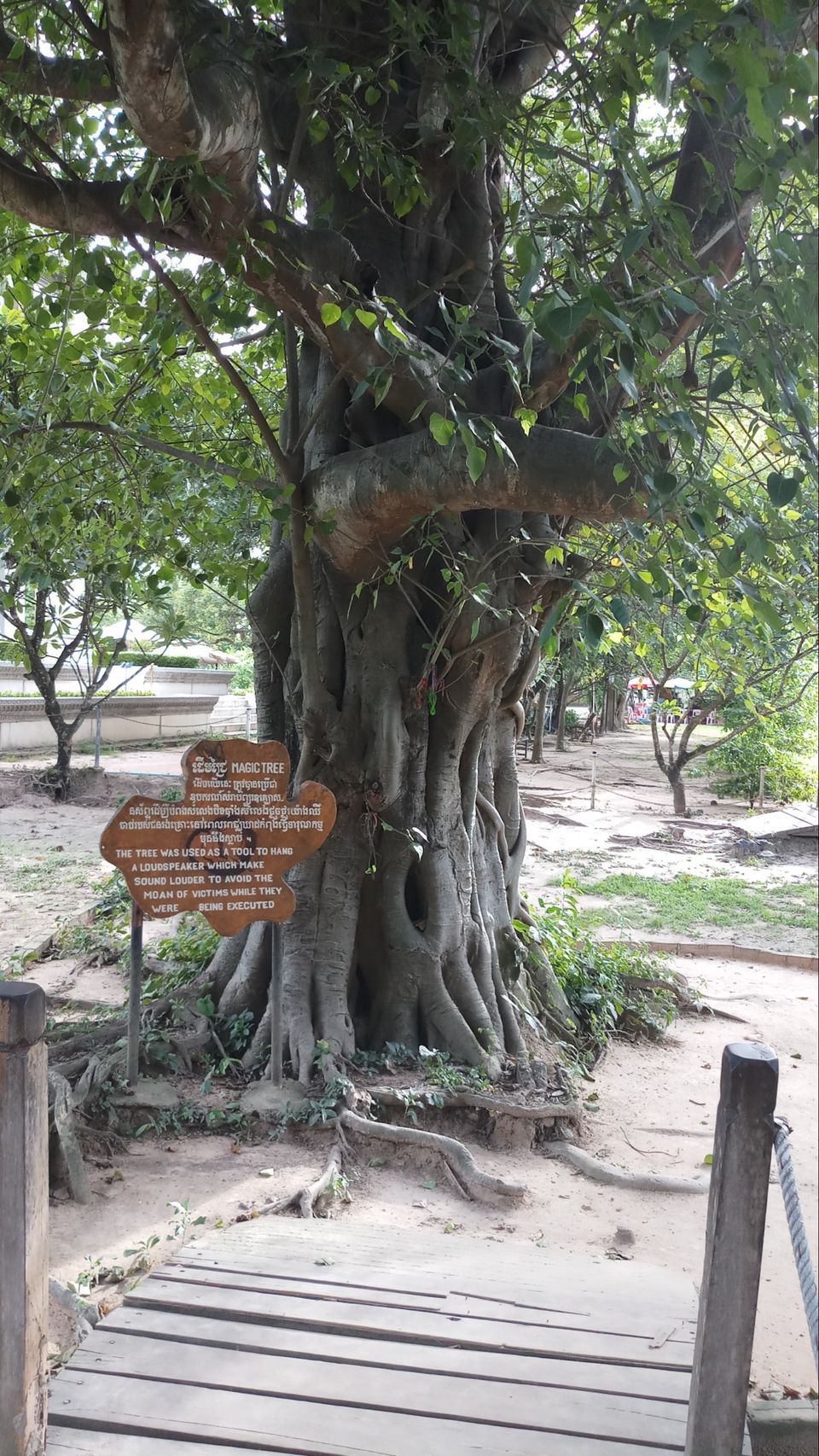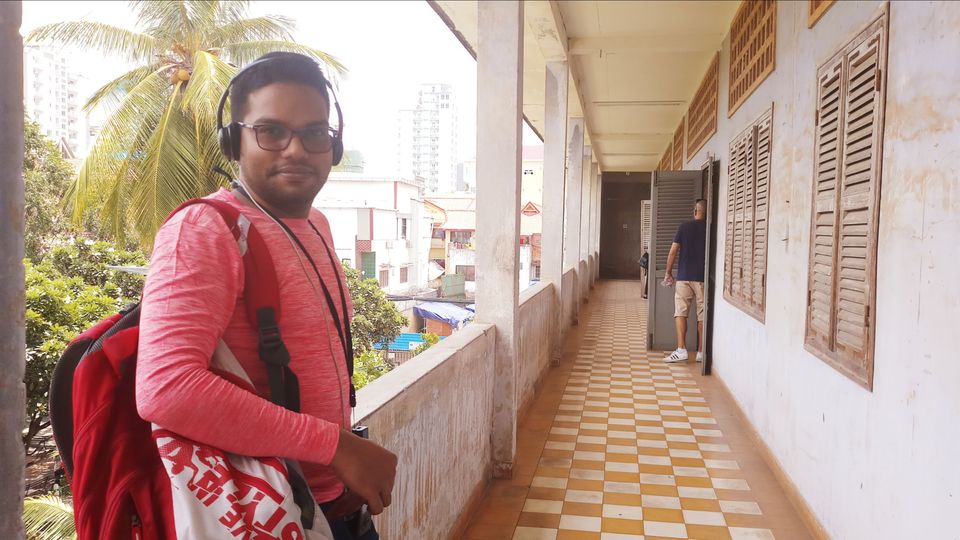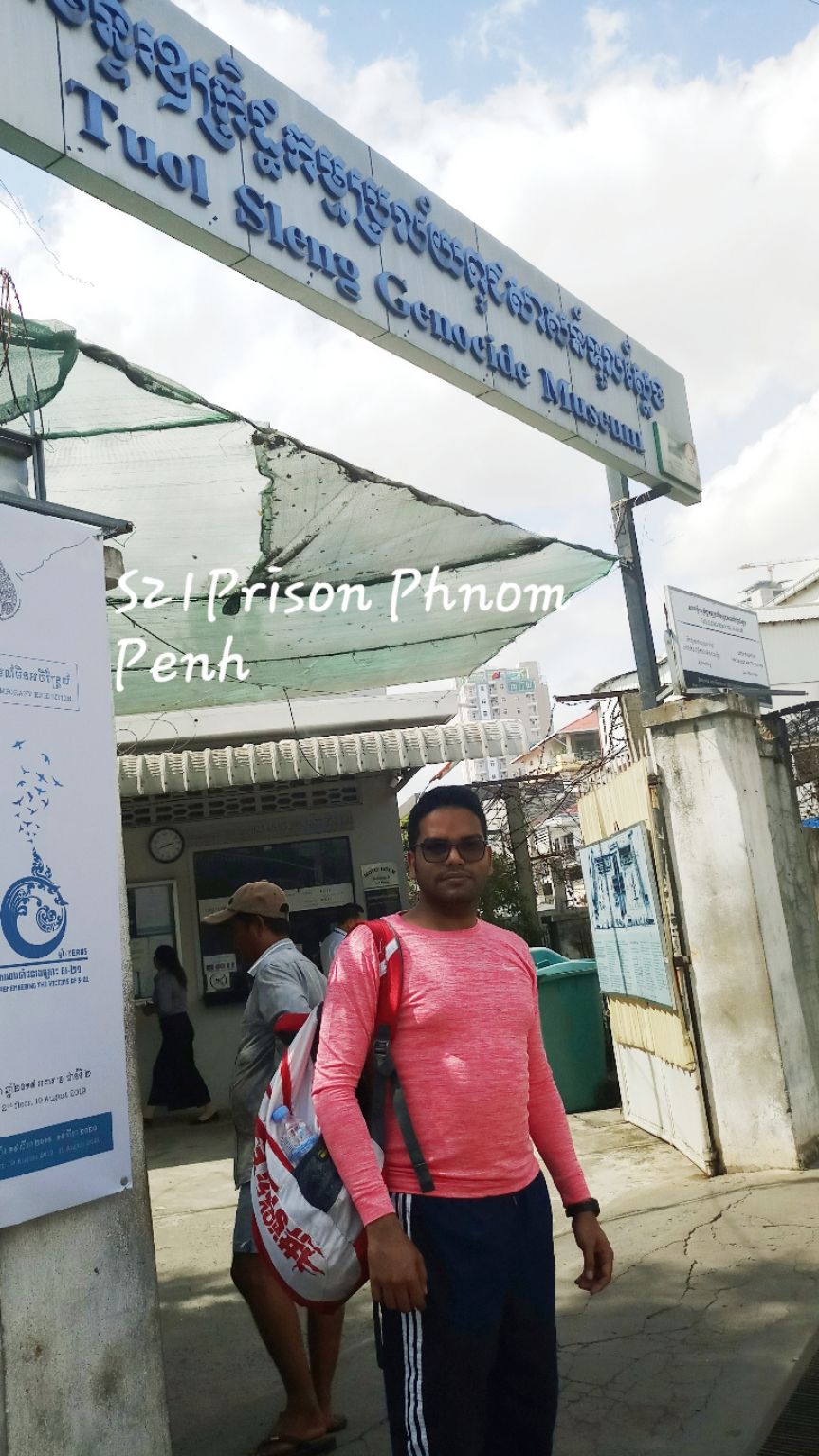 Roard Trip from Phnom Penh to Siem Reap by Post office van. This option is very economical and costs 8 USD as compared to Bus whose ticket were around 15-16USD. Although van seats are a bit congested but given the price it was worth to travel as the journey was for 5-6hours only with 2 stops in between in case you are on a budget travel.
In the evening, I went to Pub Street and Night Market in Siem reap. You can visit this place to buy clothes and have dinner at restaurants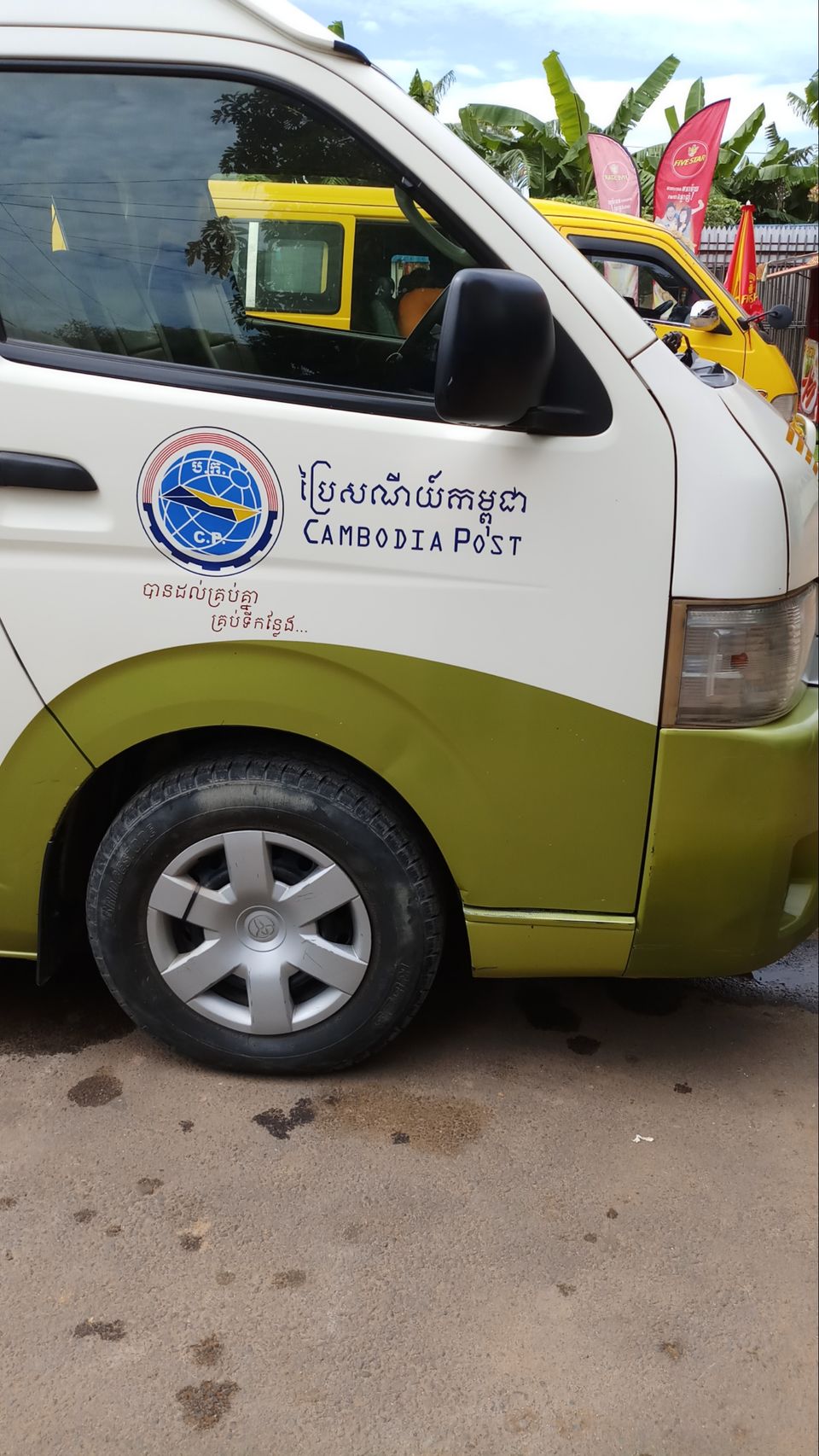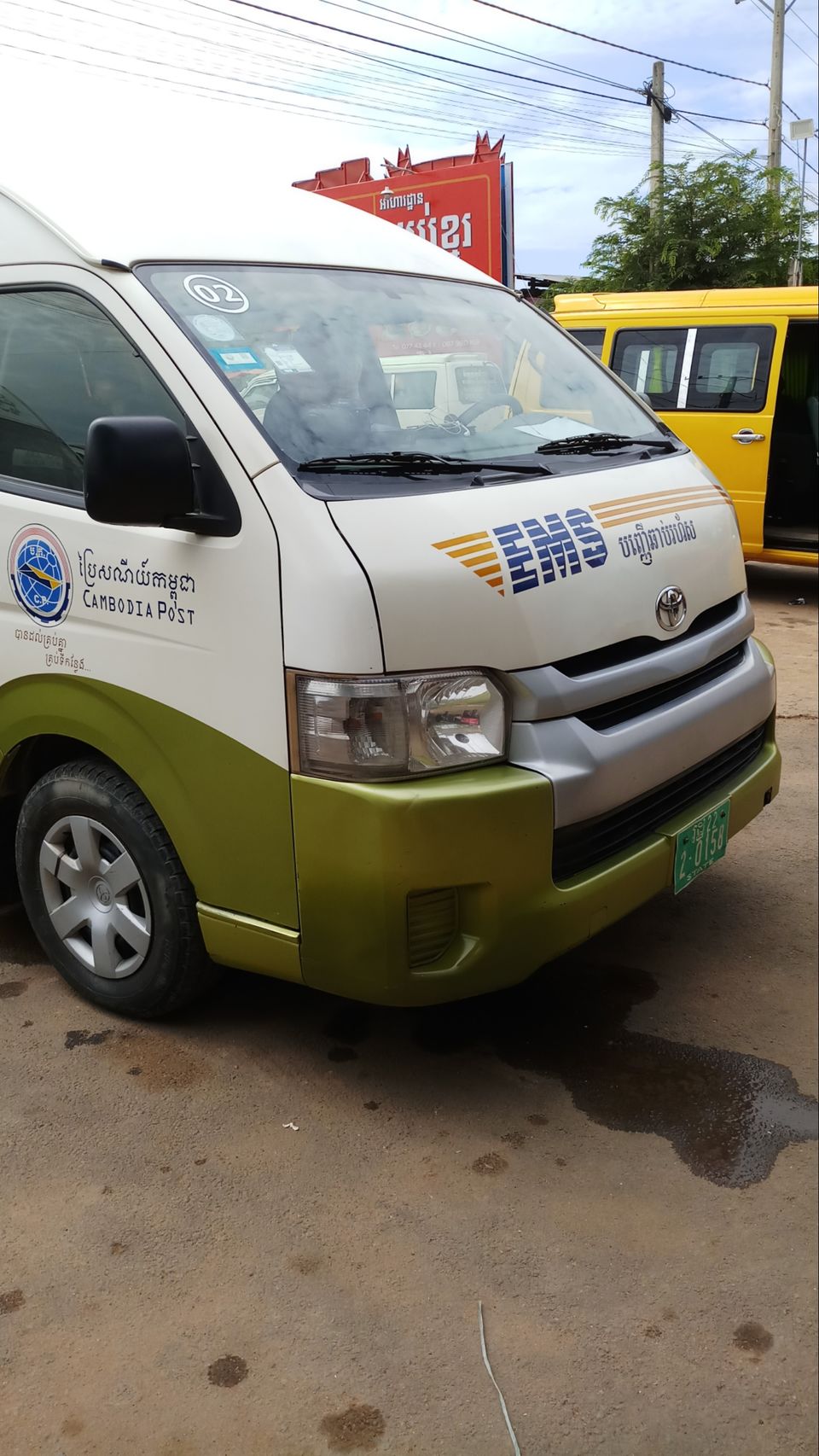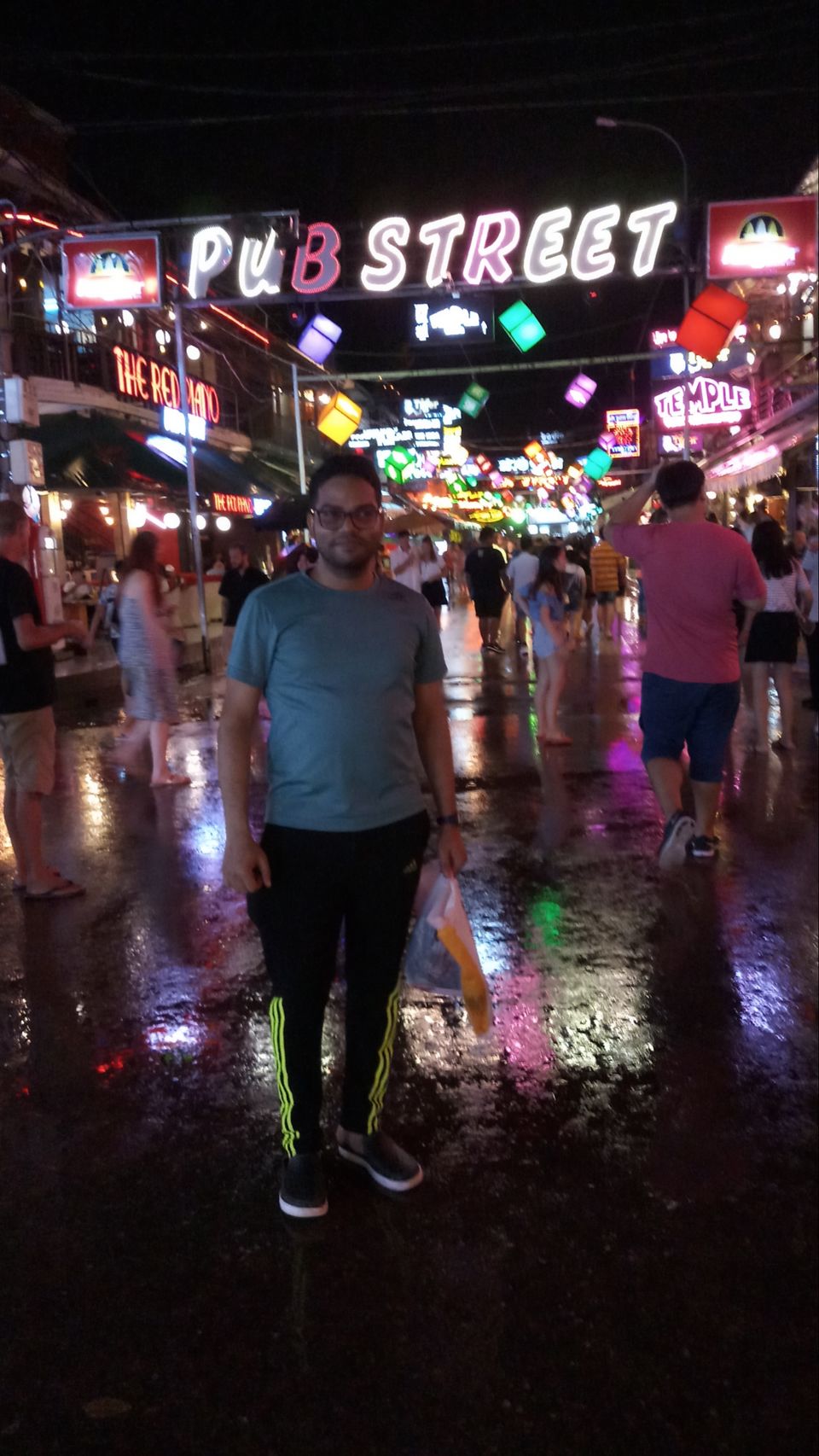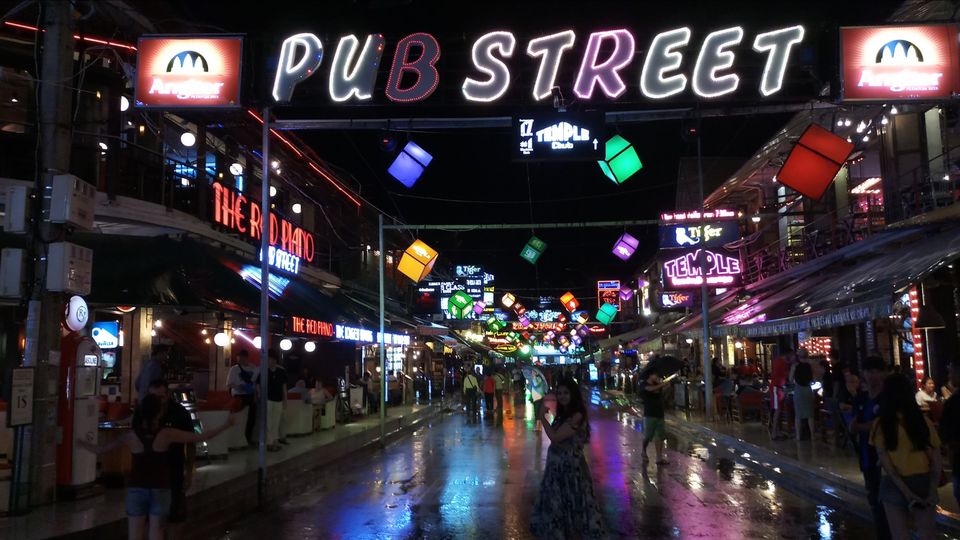 Angkor Wat Temple One day Tour
1 day Tour tickets cost 37 USD, 3 Day 62, 1 week at 72 USD.
You have to take tuk tuk from city to reach wat. Tour guides may charge between 15 to 45 USD for their guidance.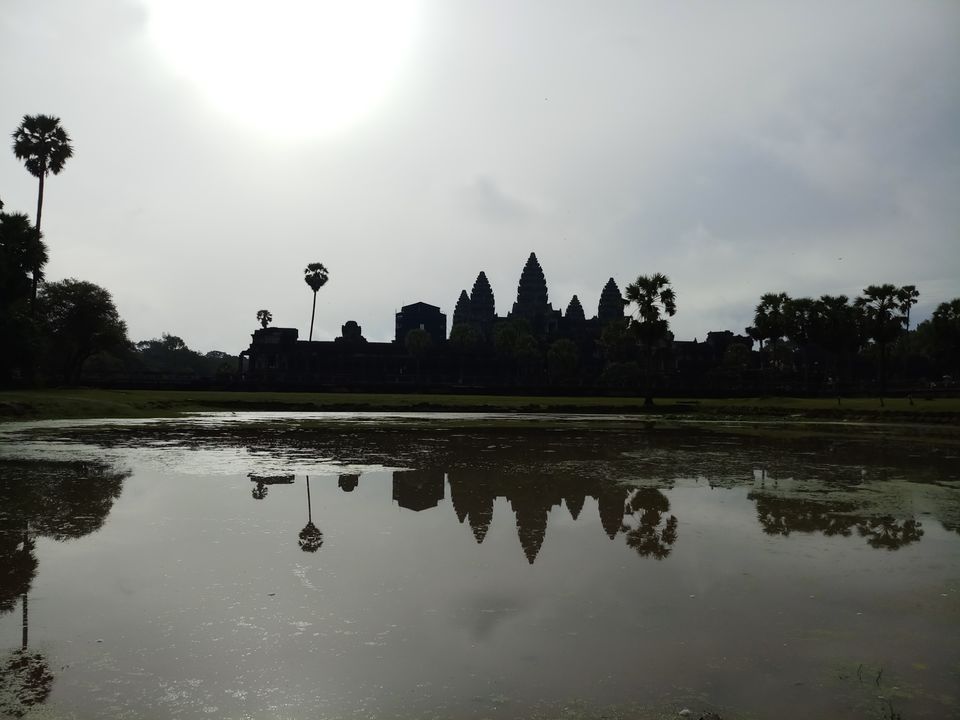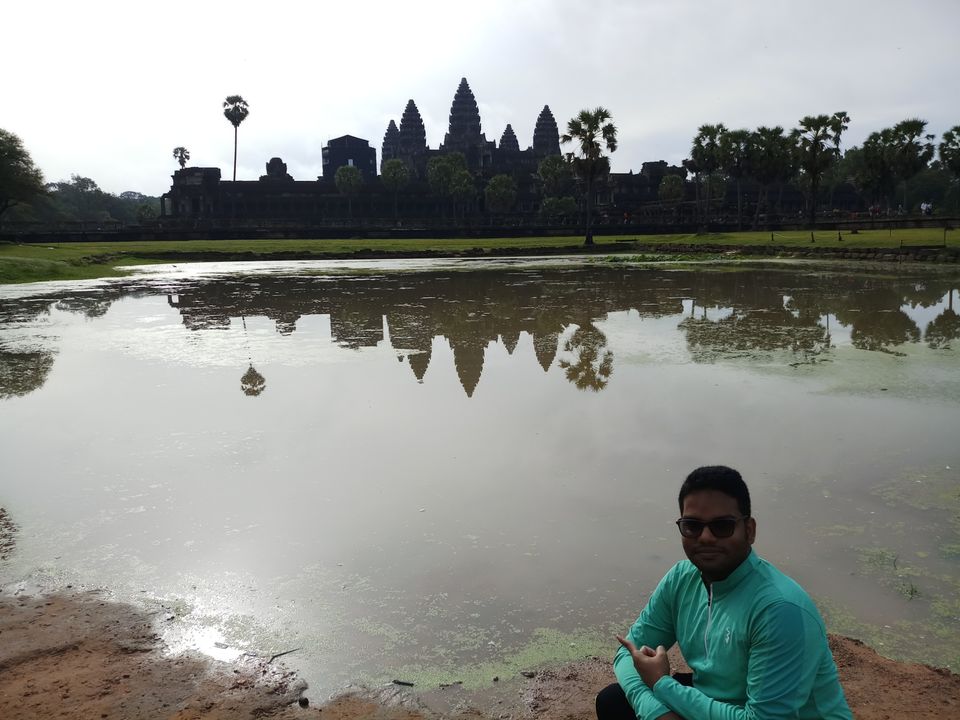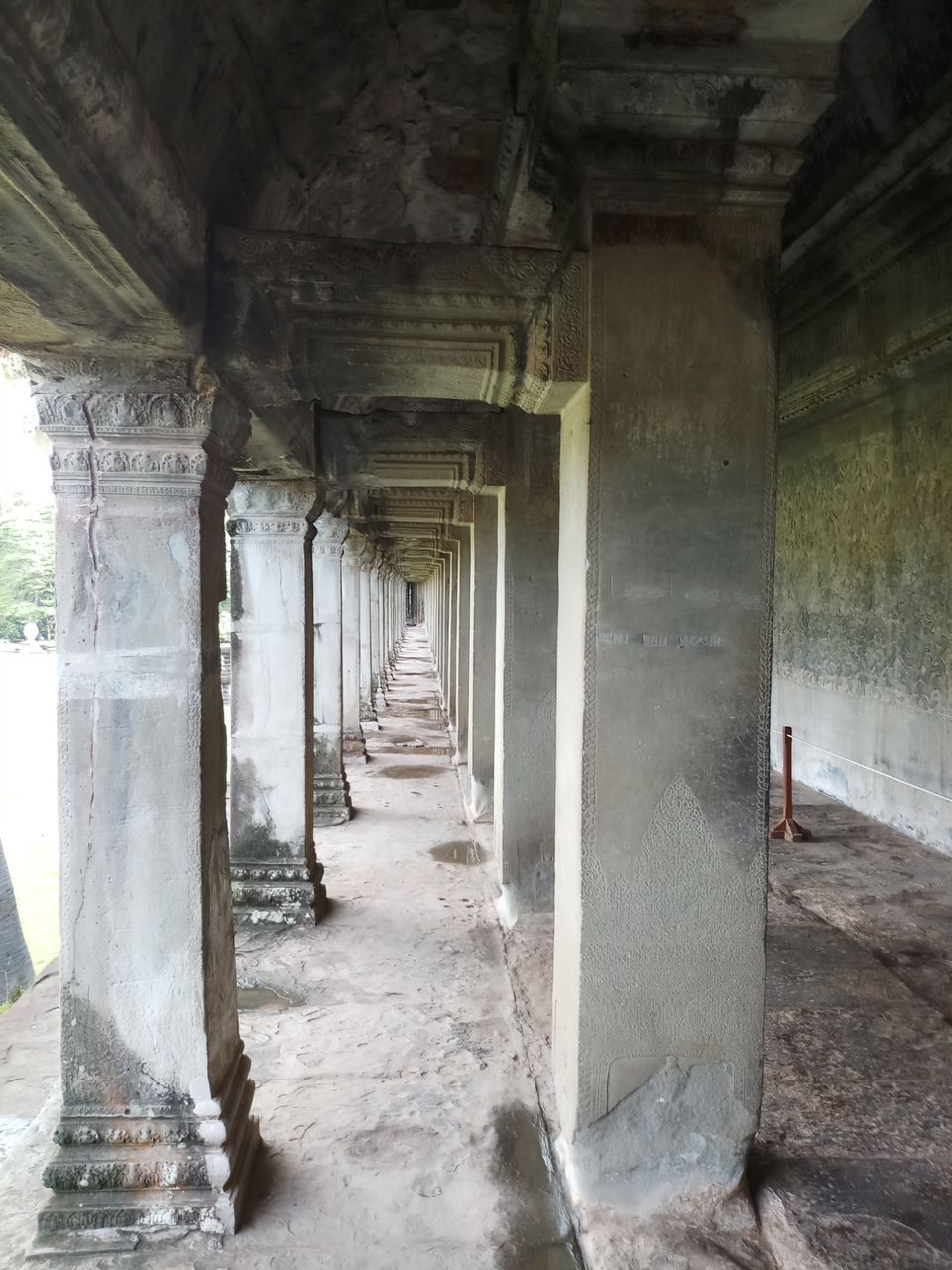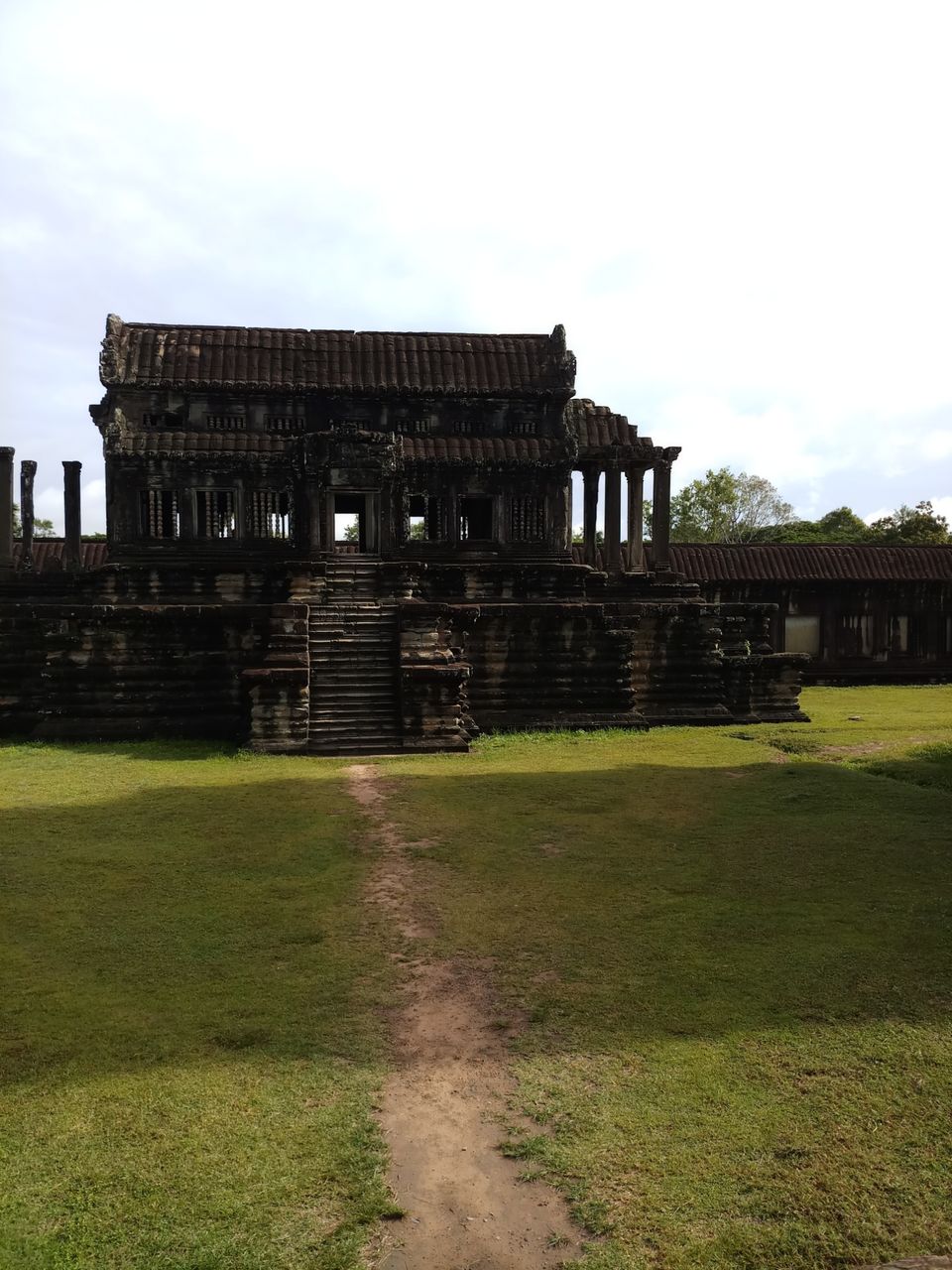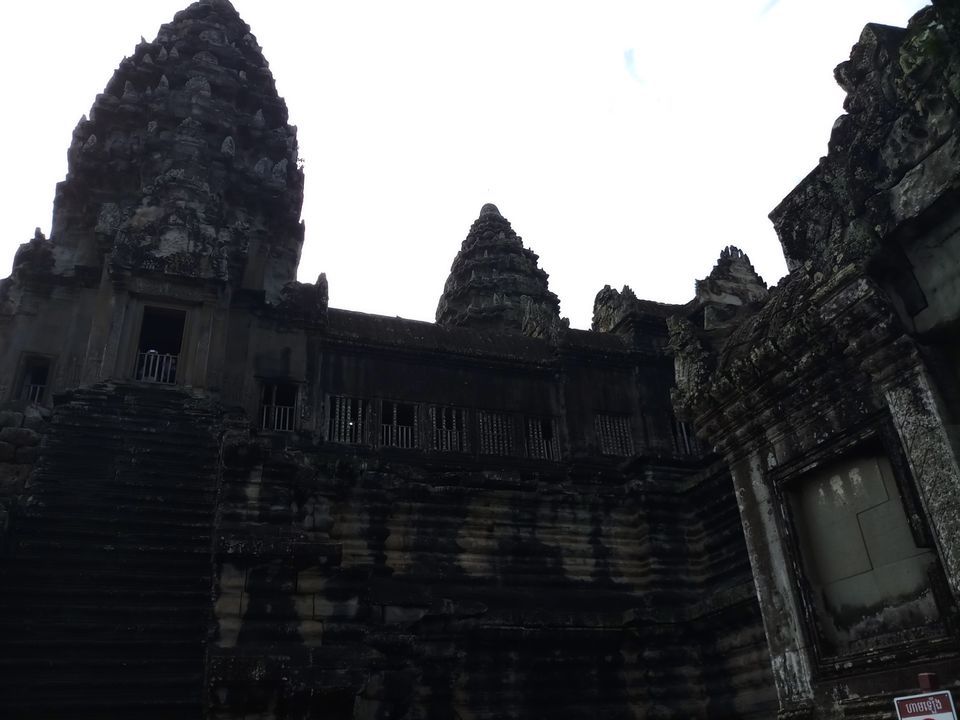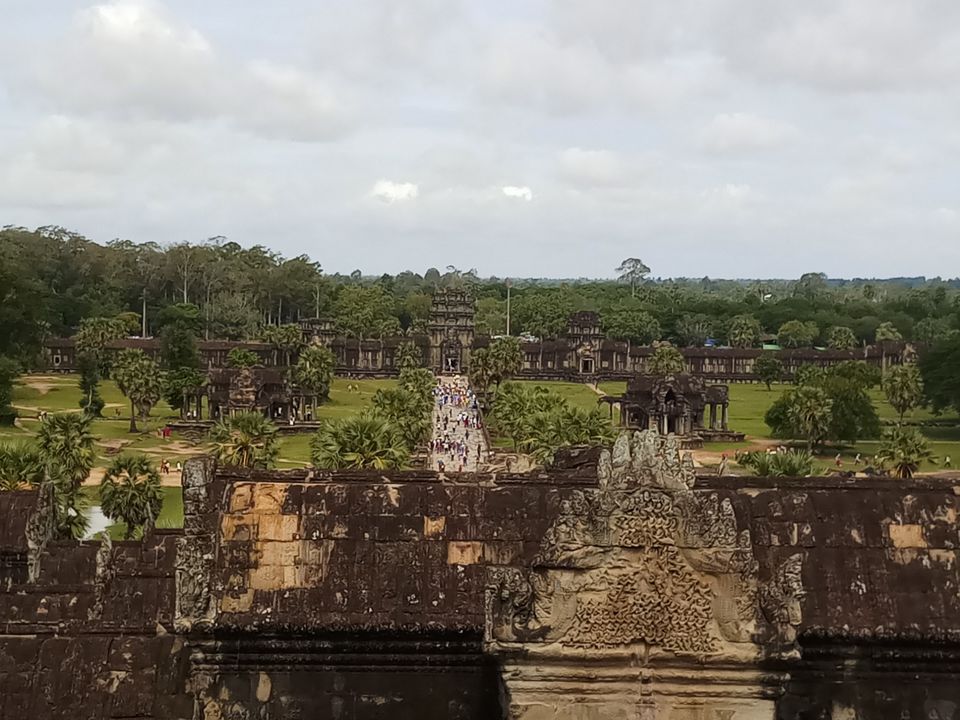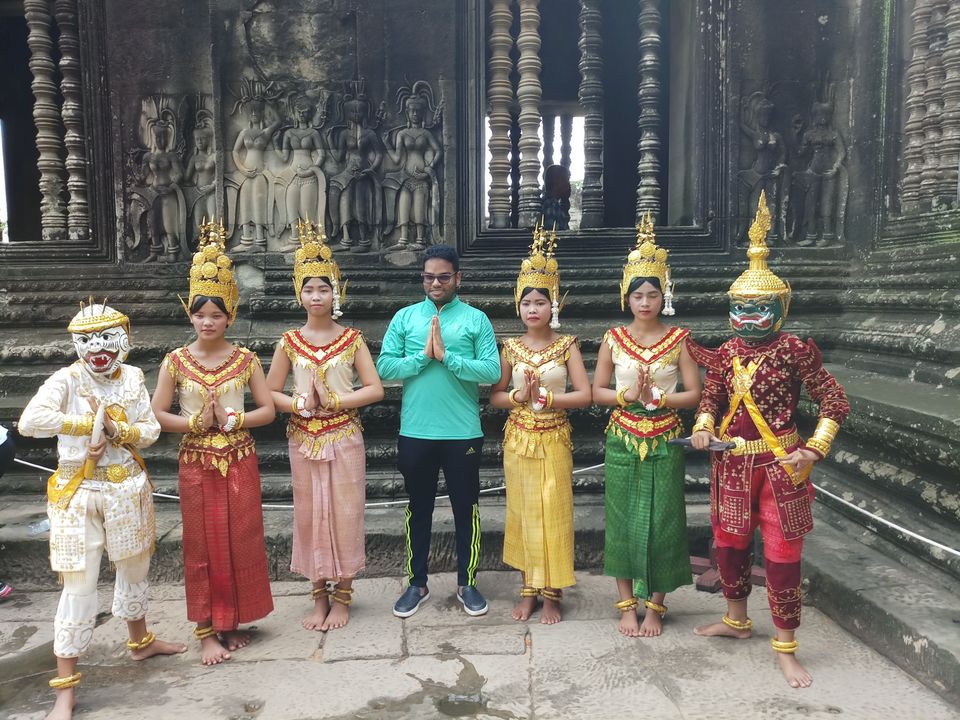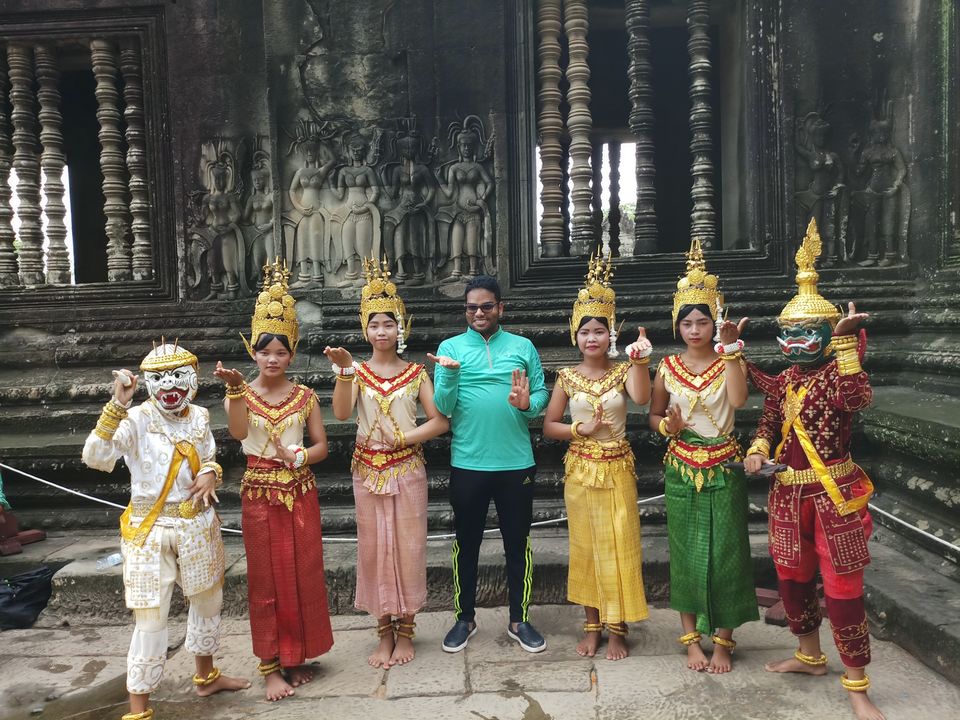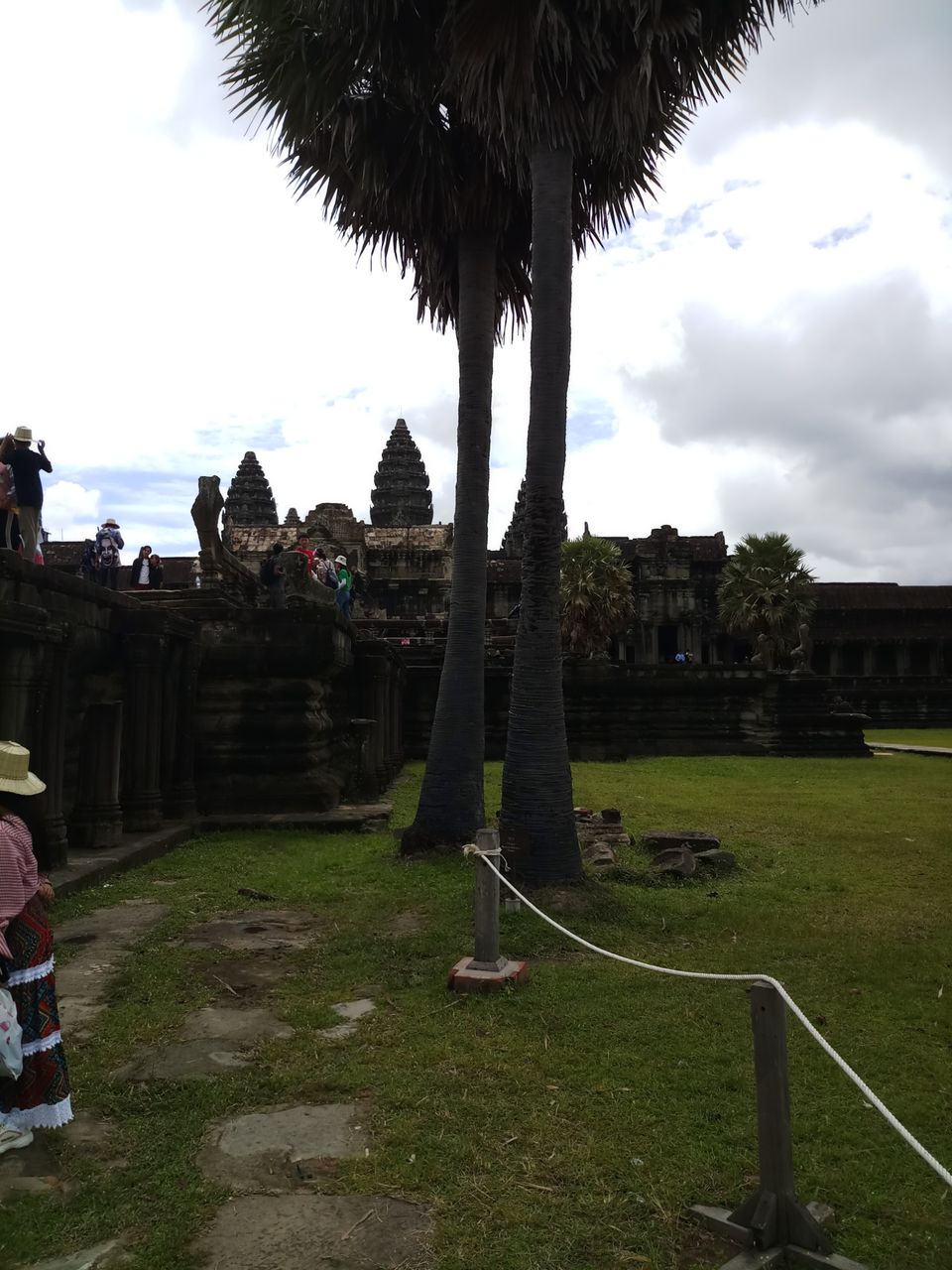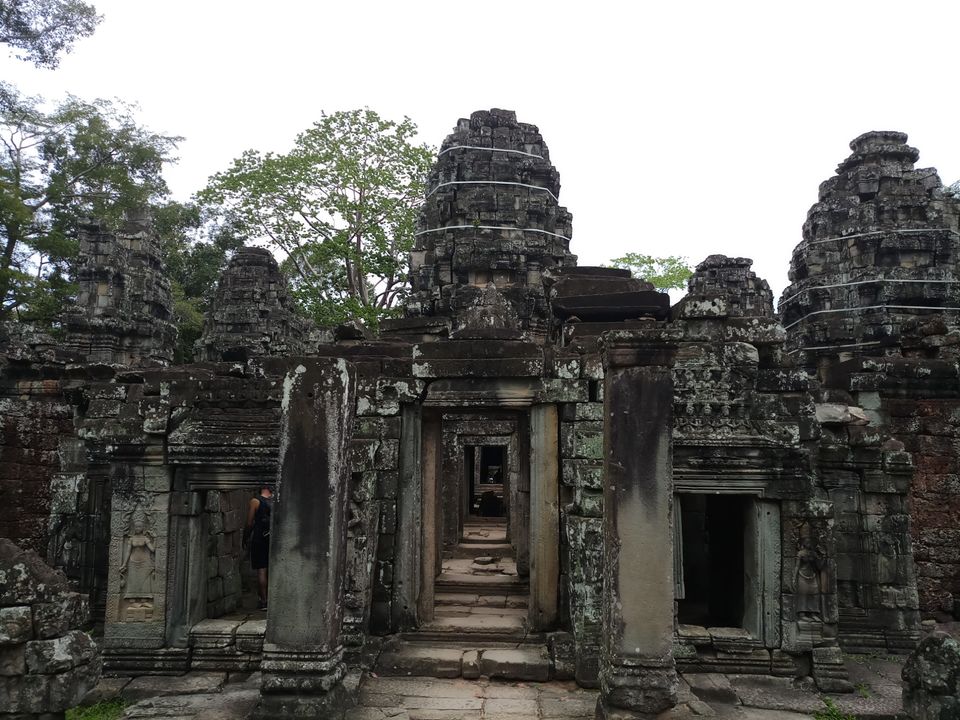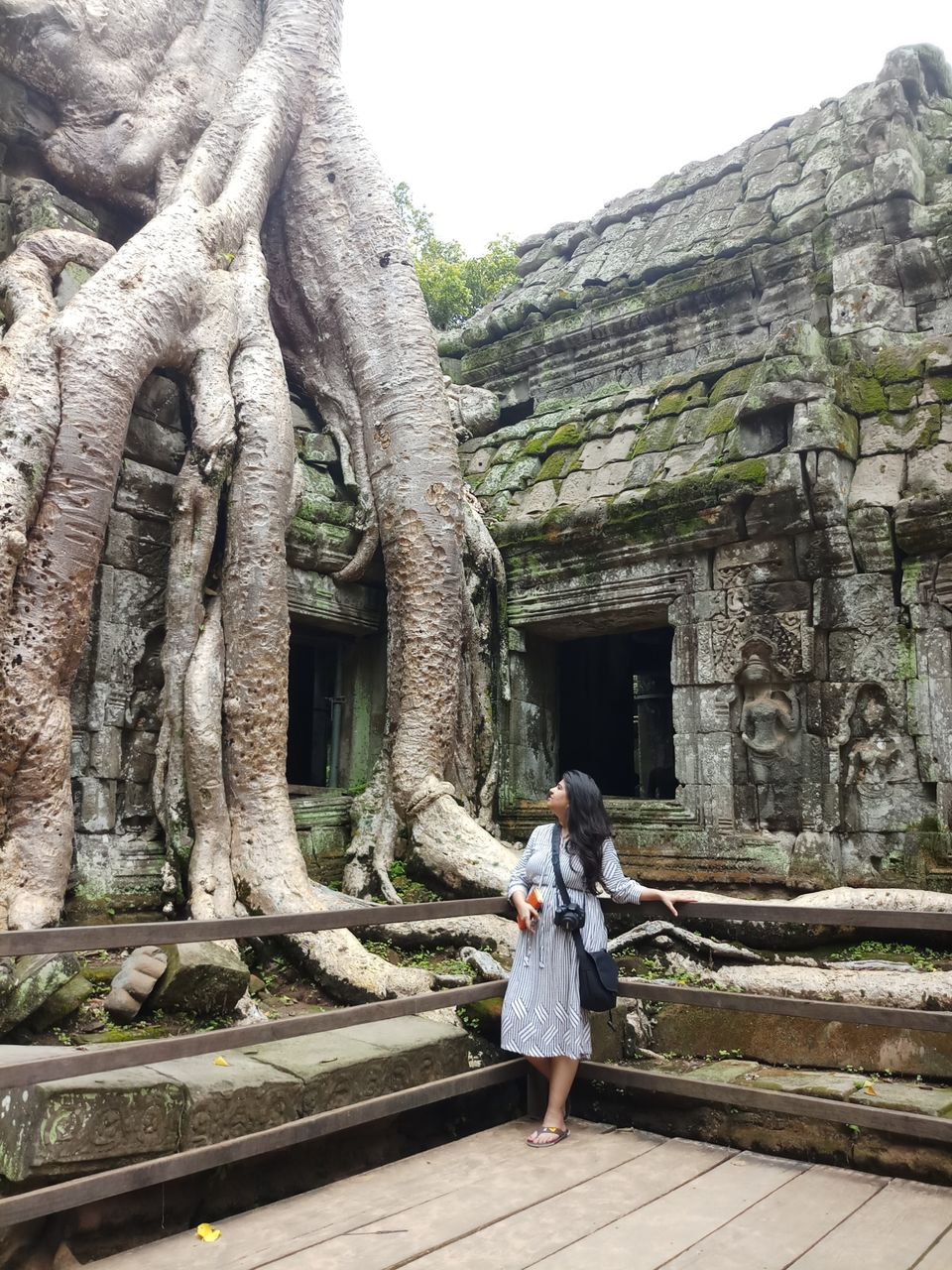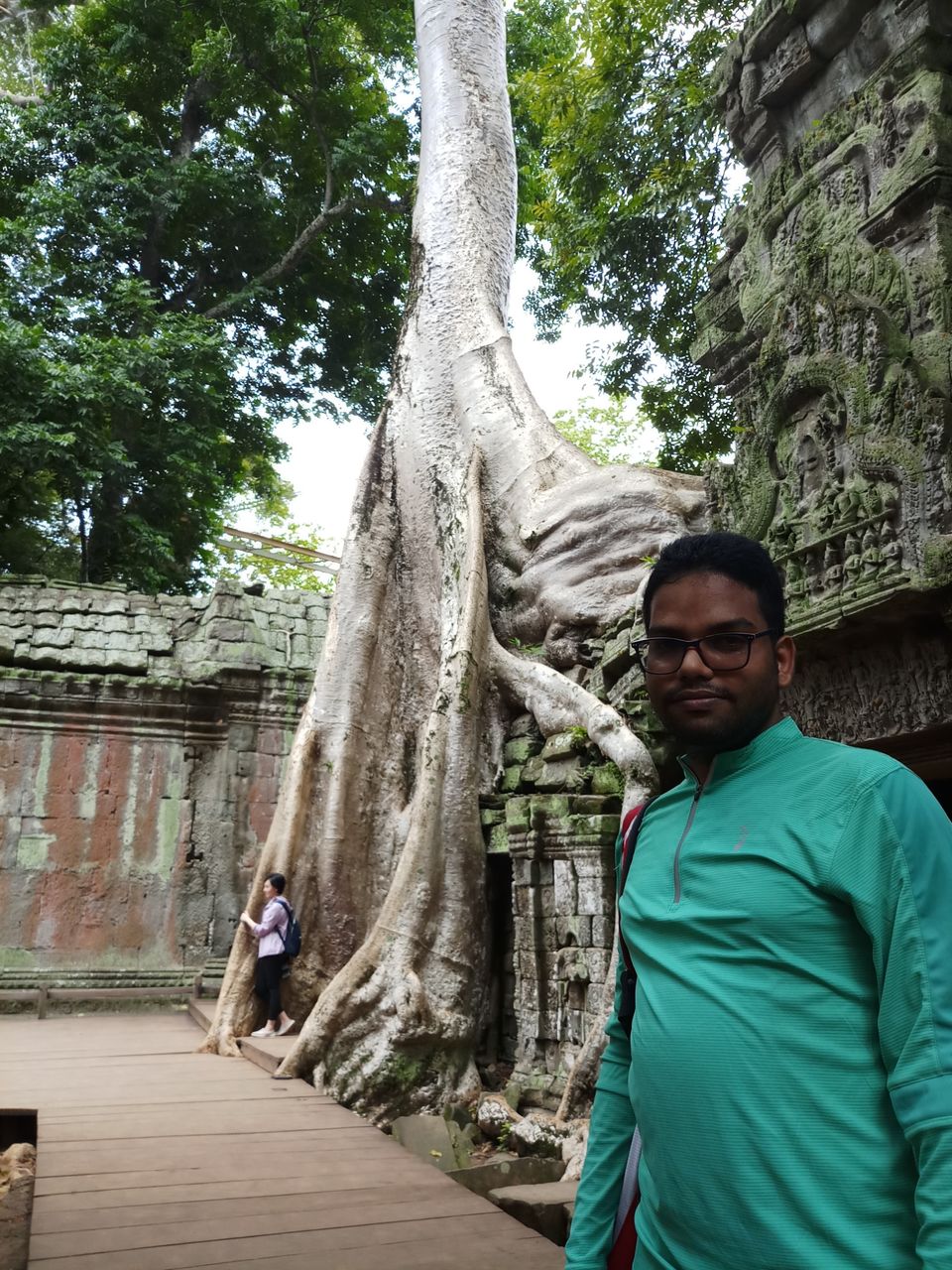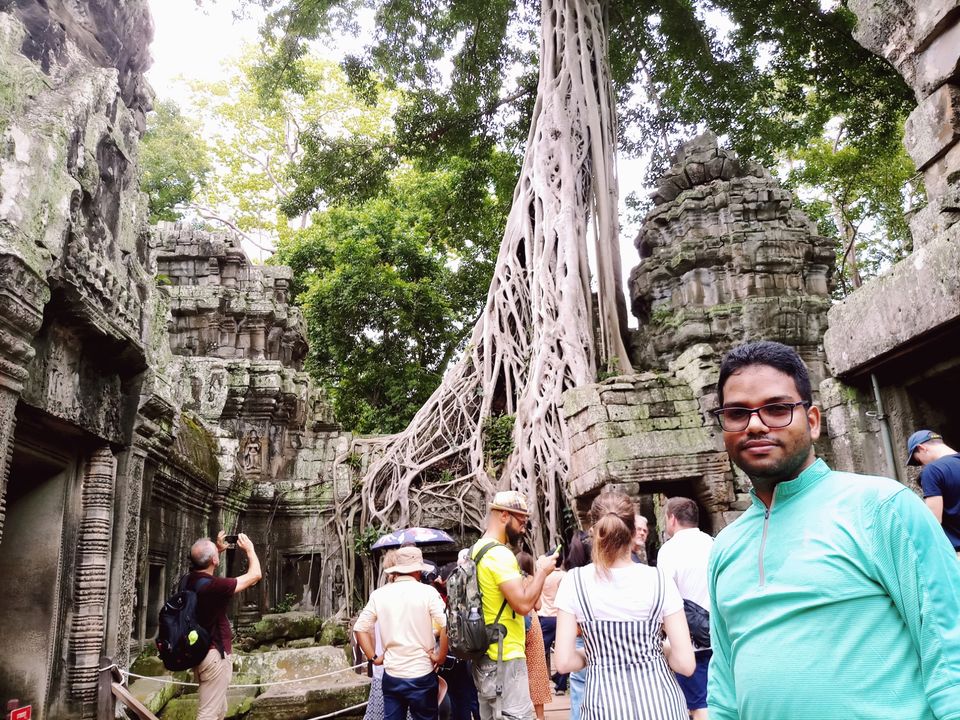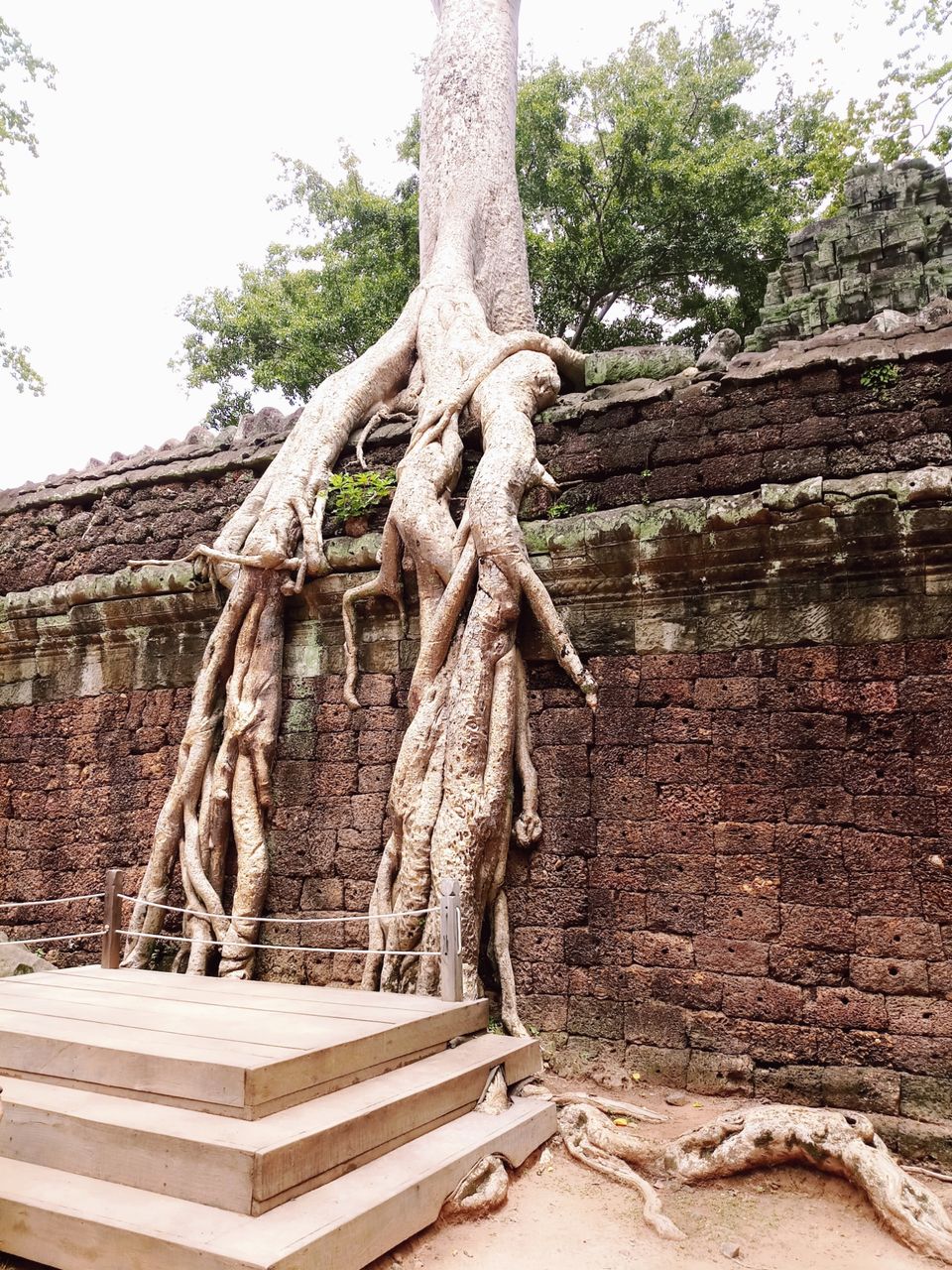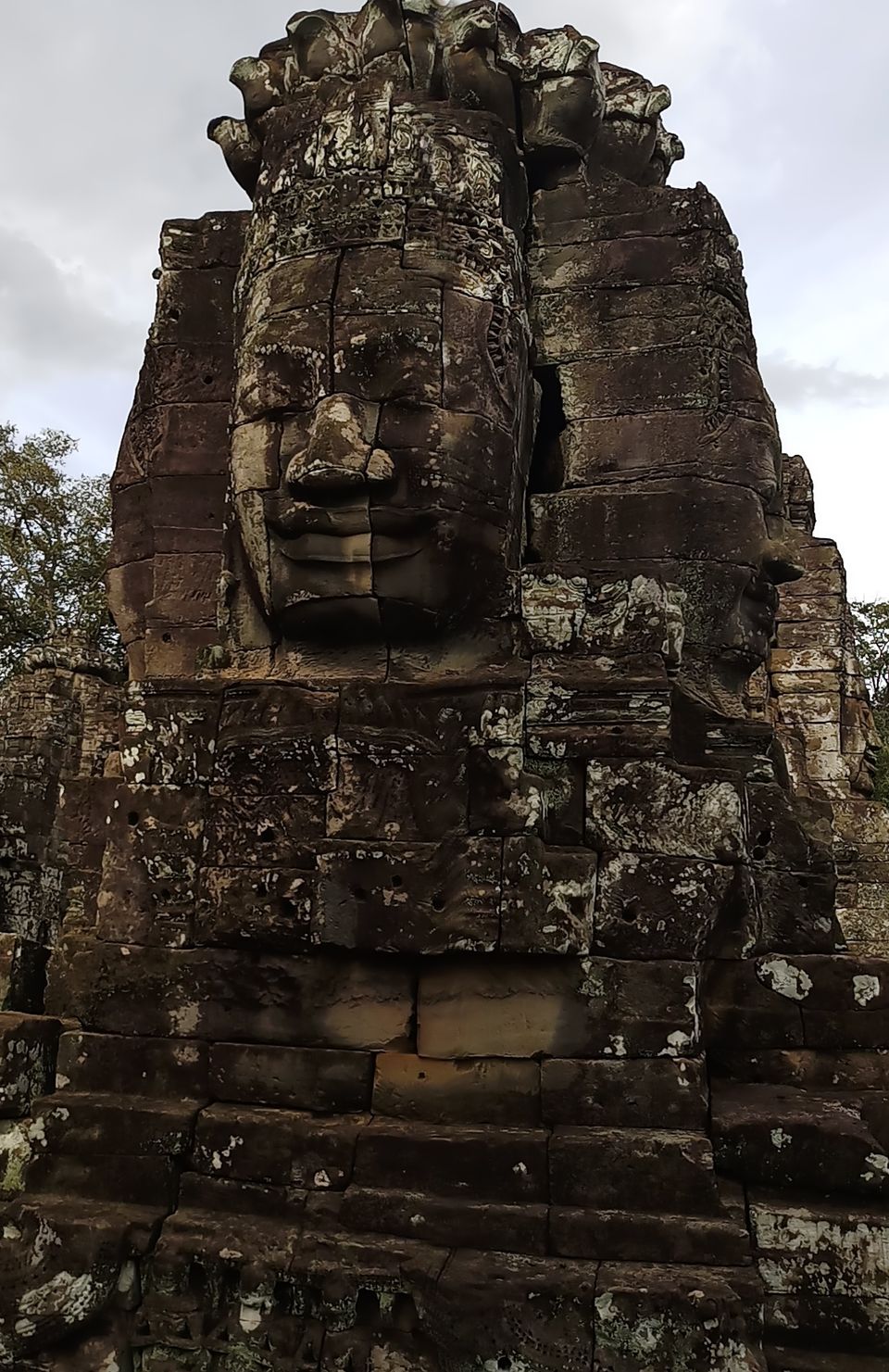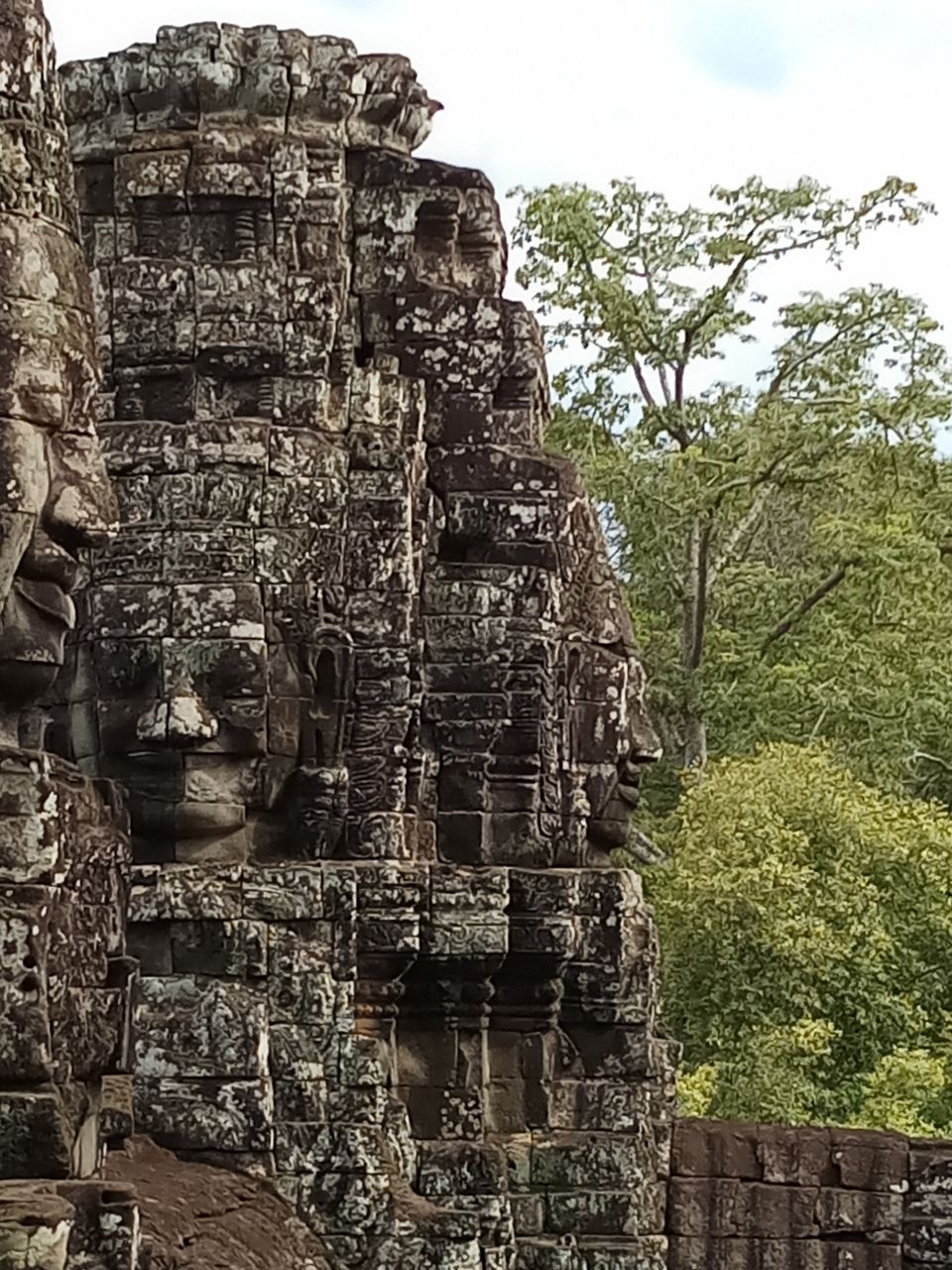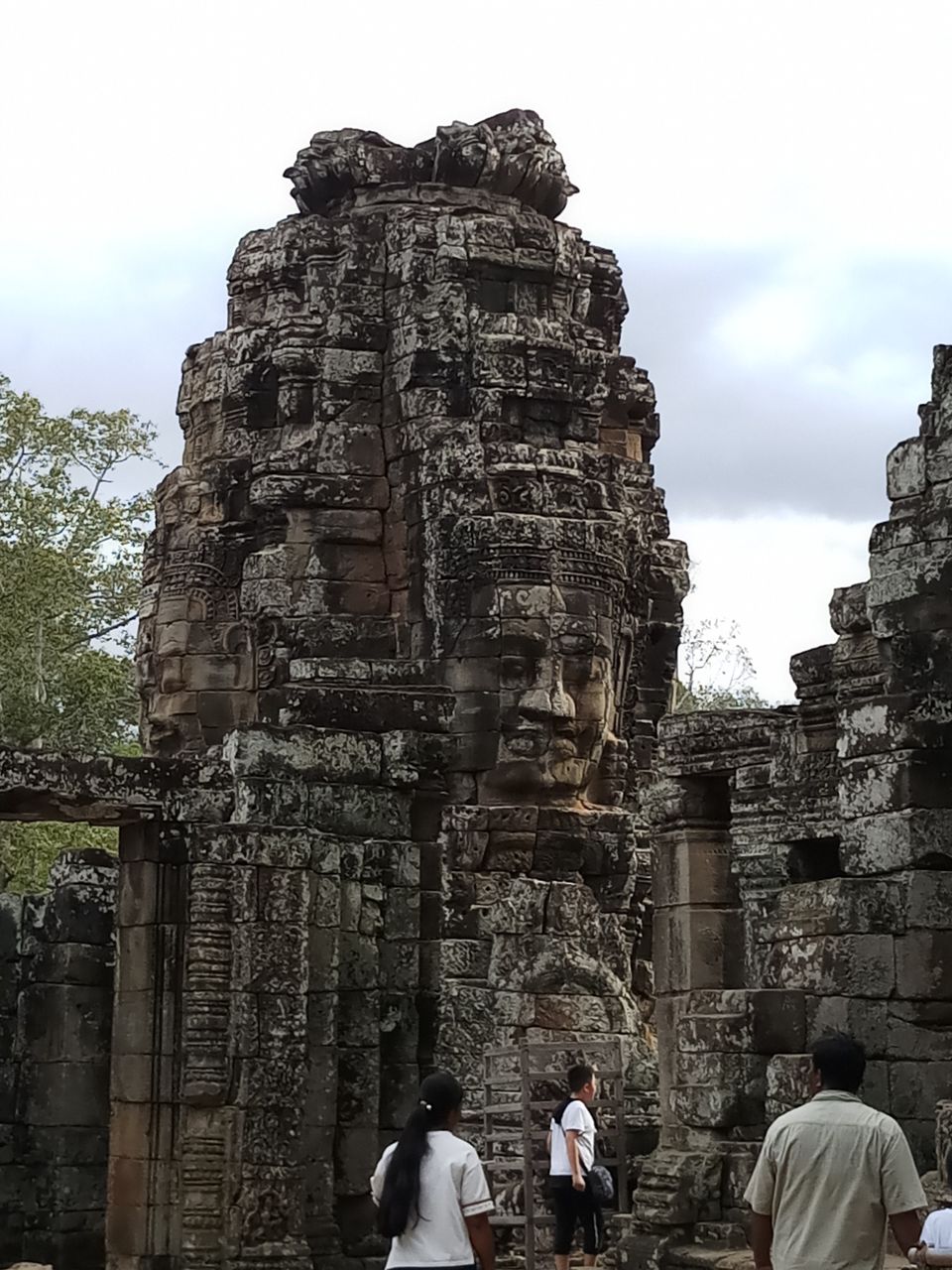 Took a flight from Siem Reap to Phuket, Thailand , checked in to hotel/hostel and visited nearby Patong beach in the evening.
Thailand Visa:
Viss on arrival (VOA) facilities of Thailand is free for a number of countries till October 2019. Please check on its official ministry of external affairs website: www.mfa.go.th/ for more details while making fresh visa applications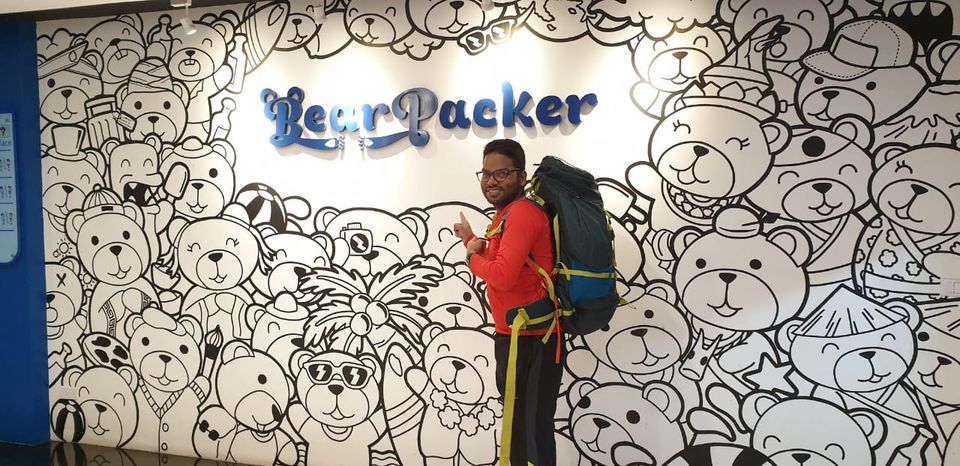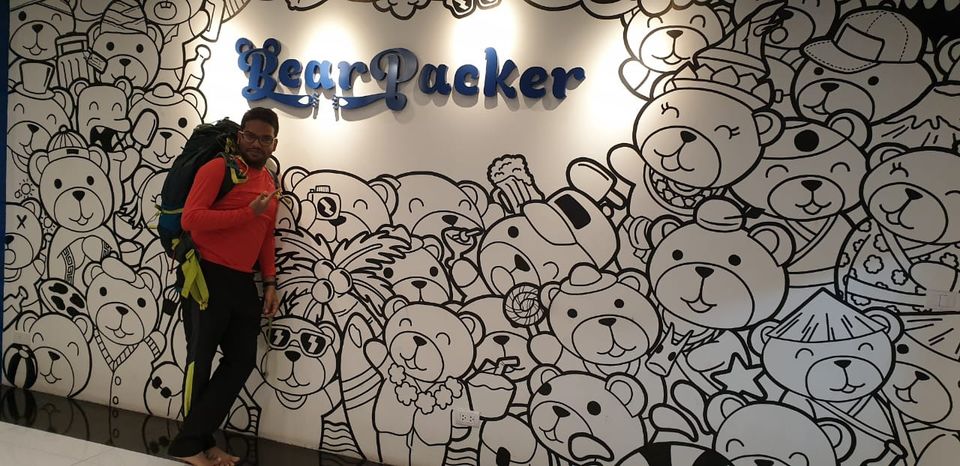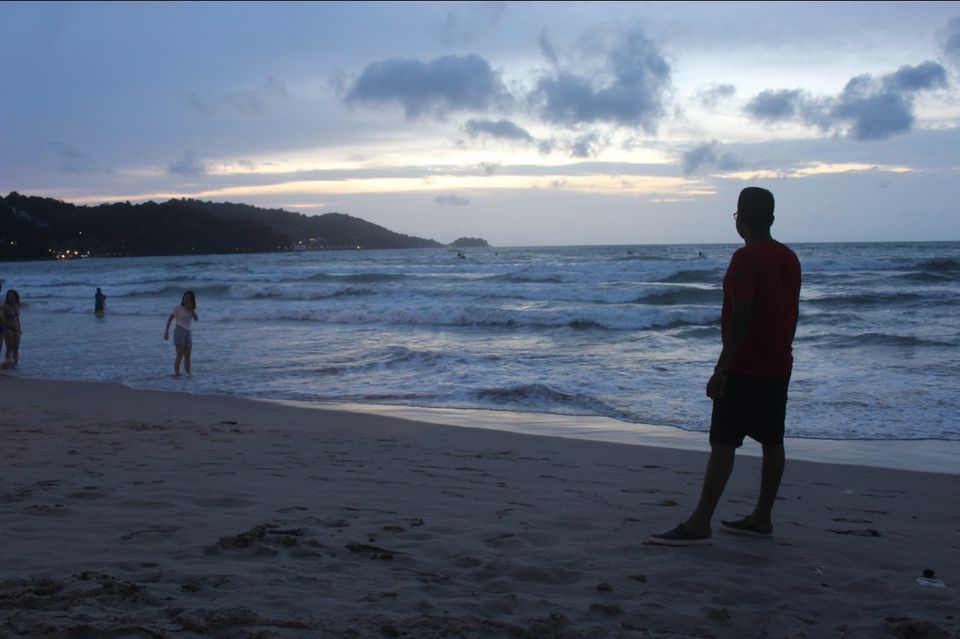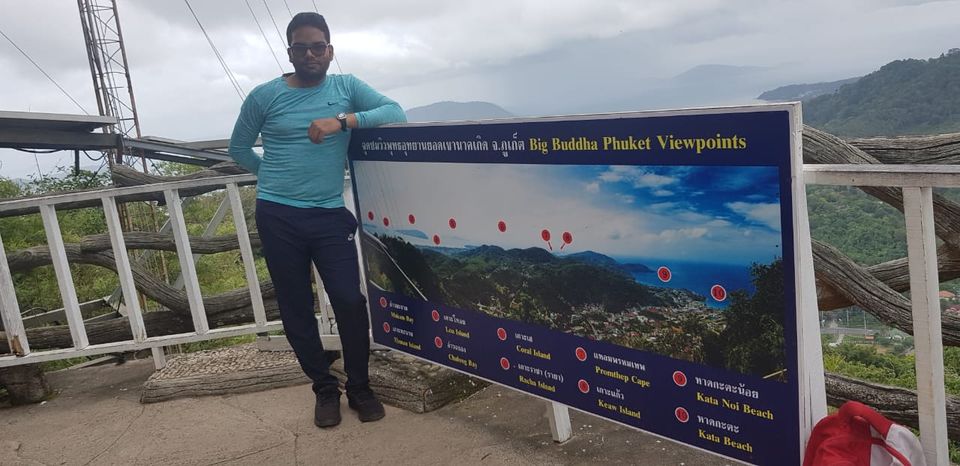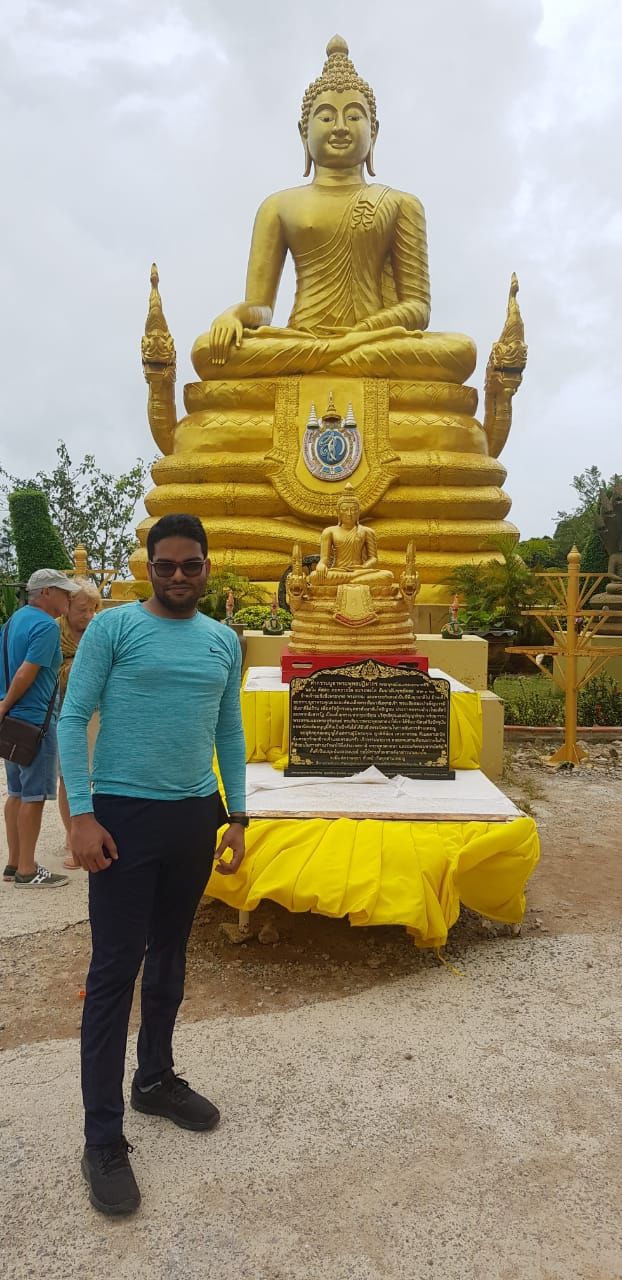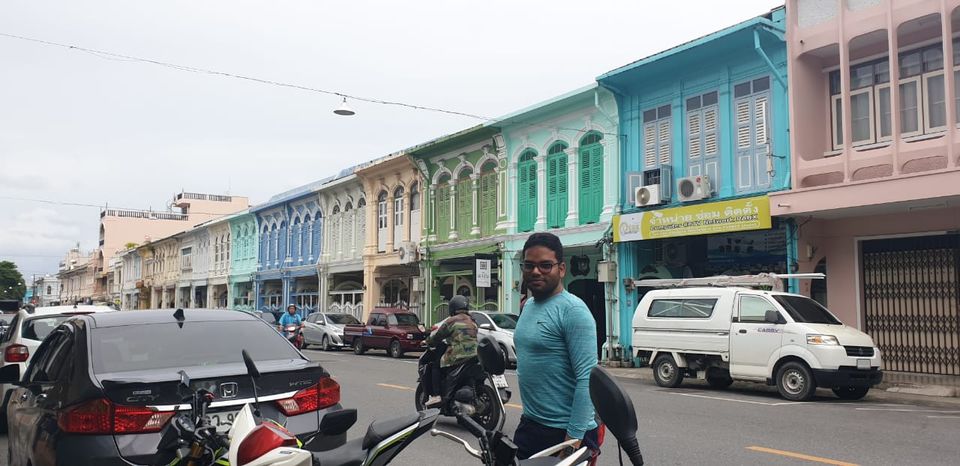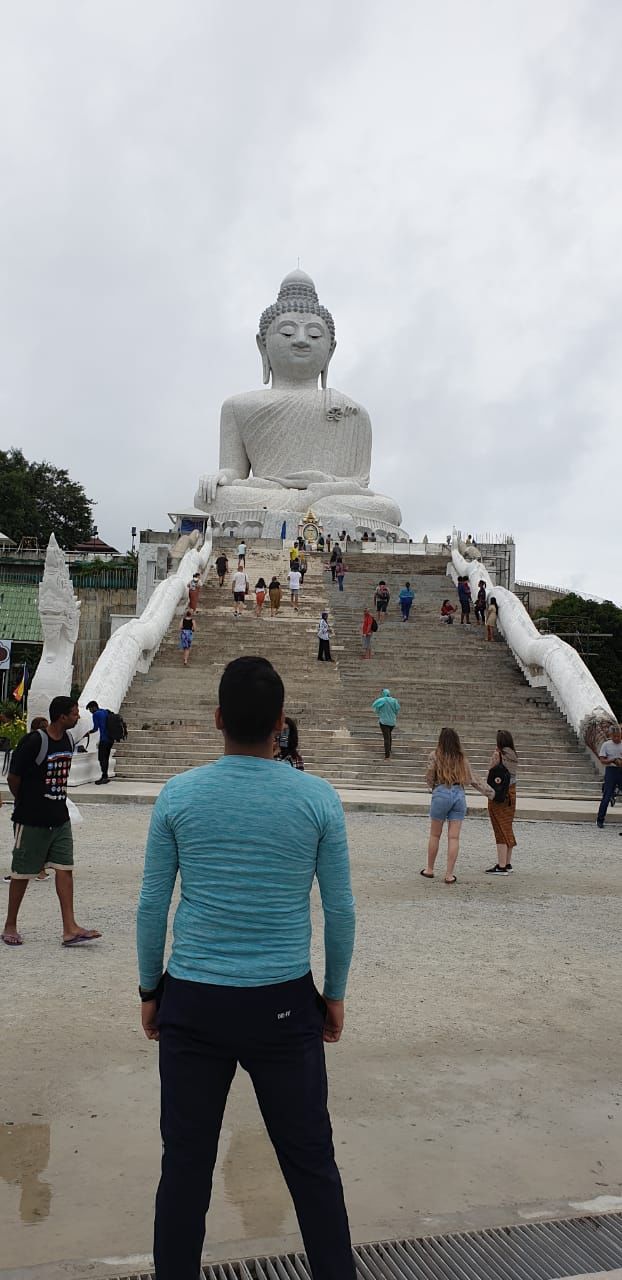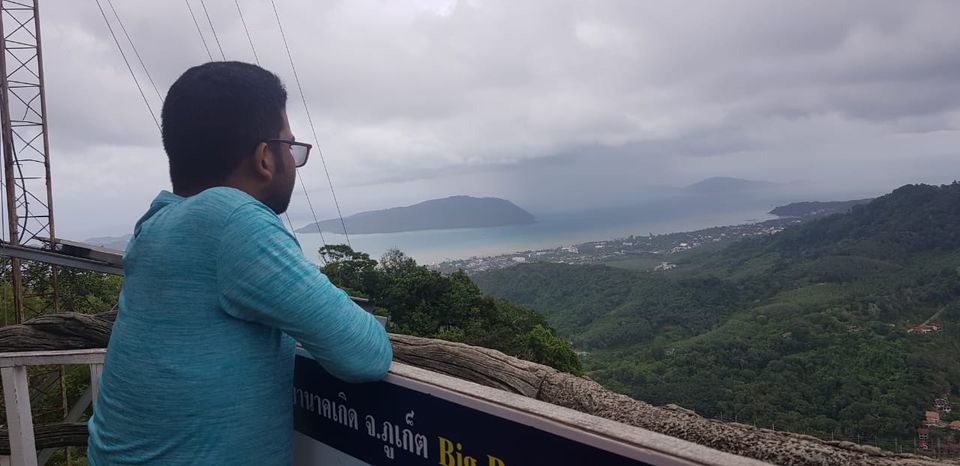 Phi Phi Island Tour -  1 Day
Wrap your mobile and camera in an waterproof bag as you all get into beach for swimming or sea for snorkelling,  you will get wet and there is probability of your electronic devices getting wet too.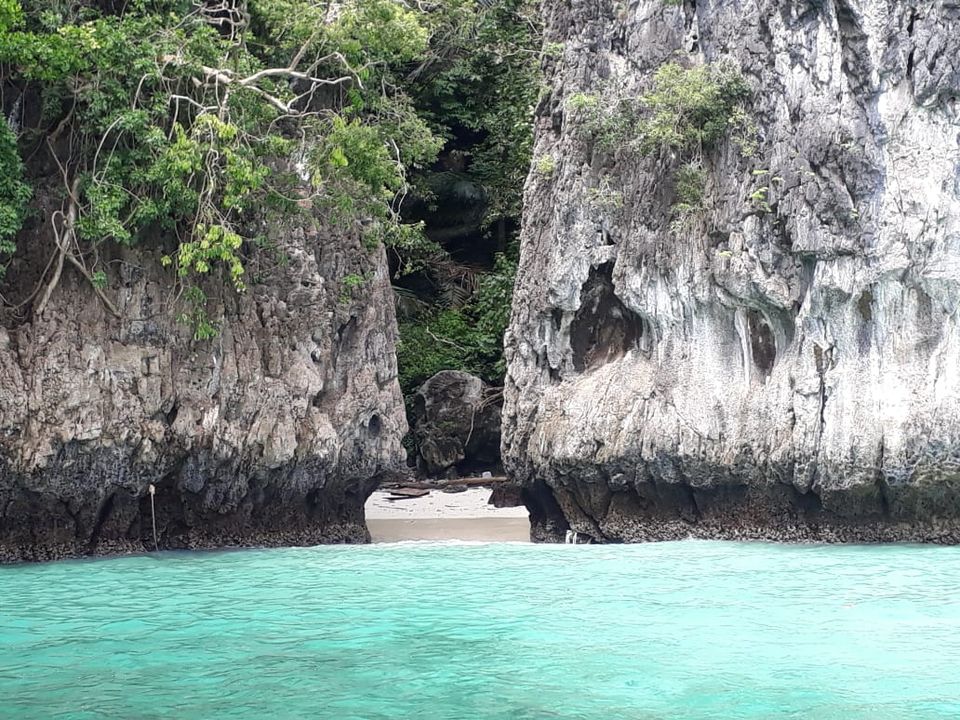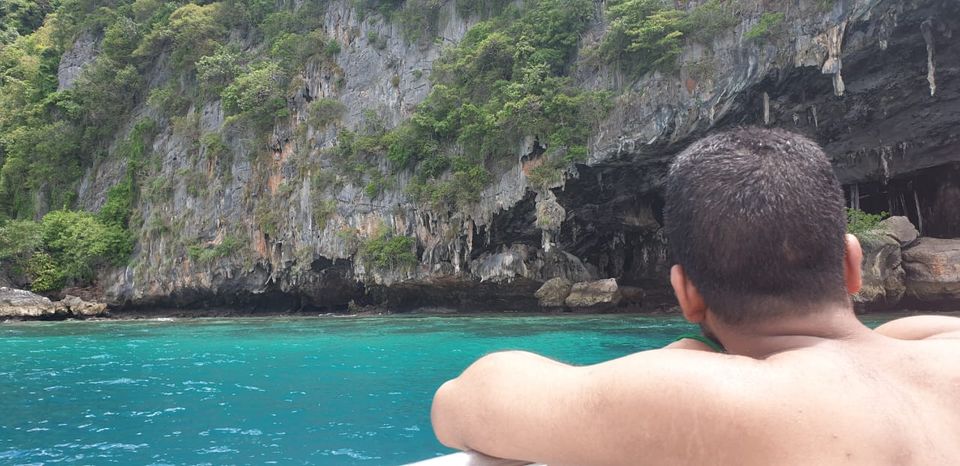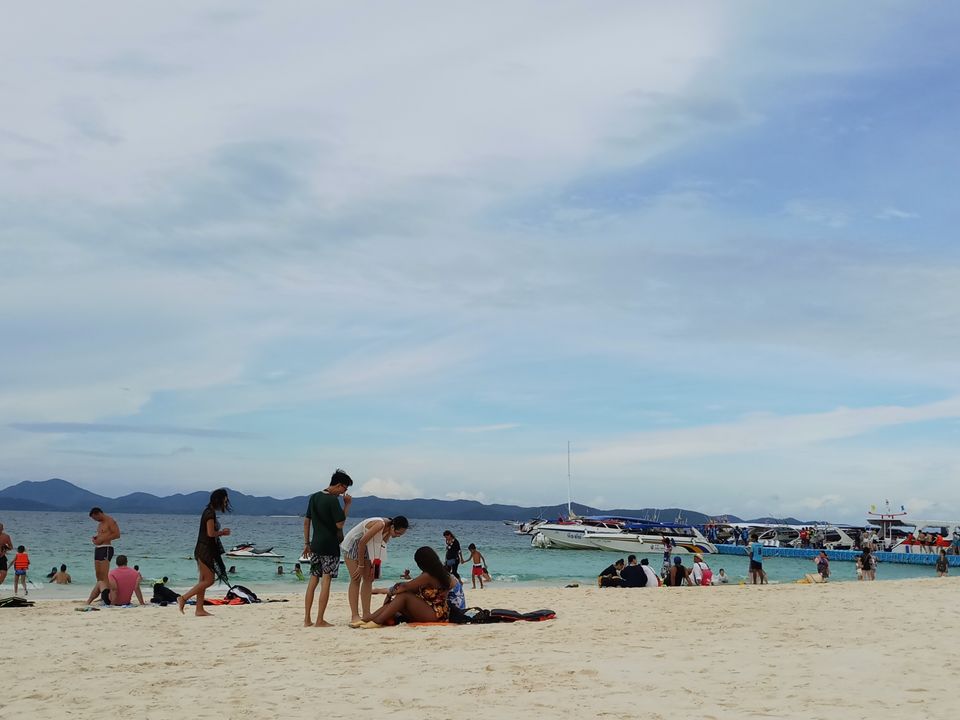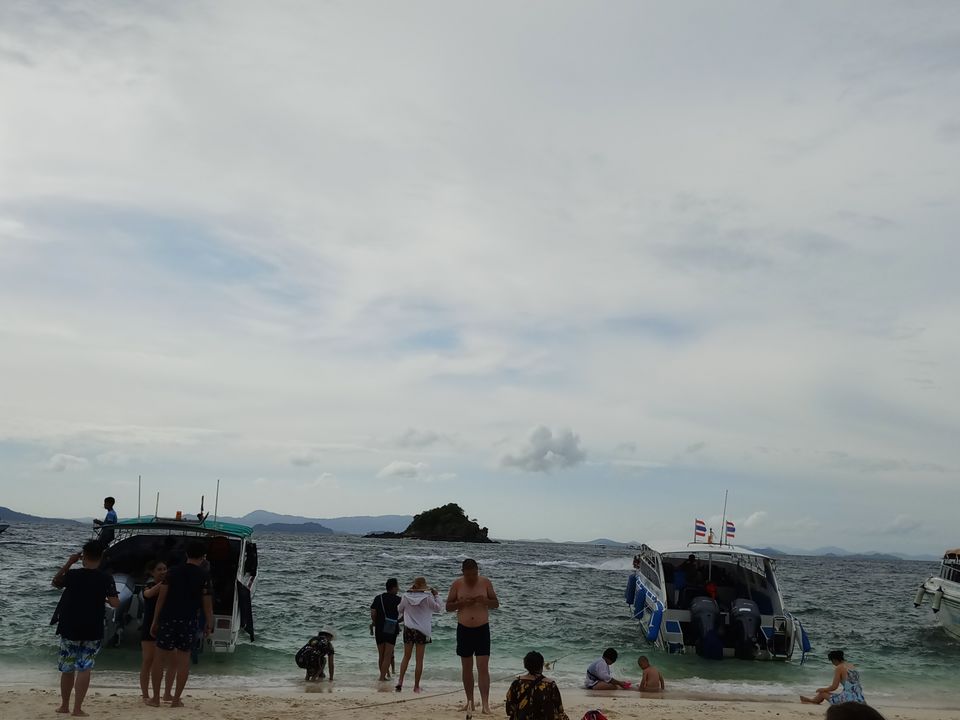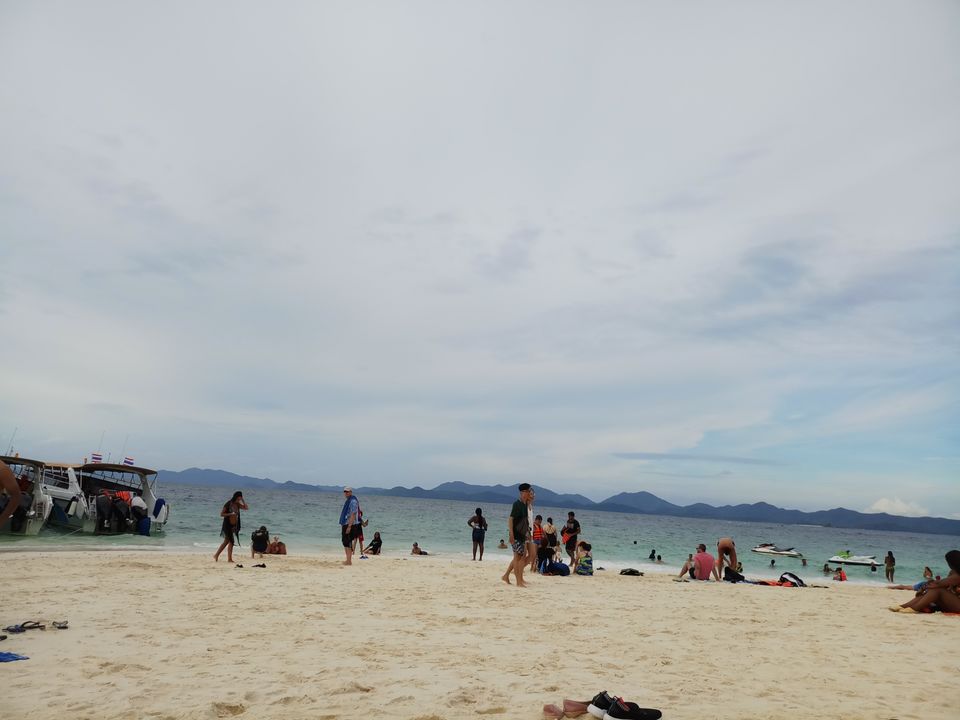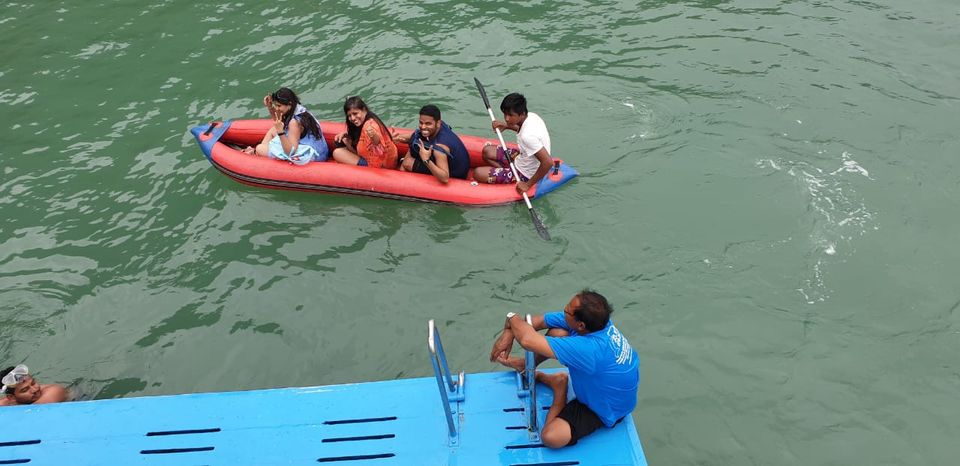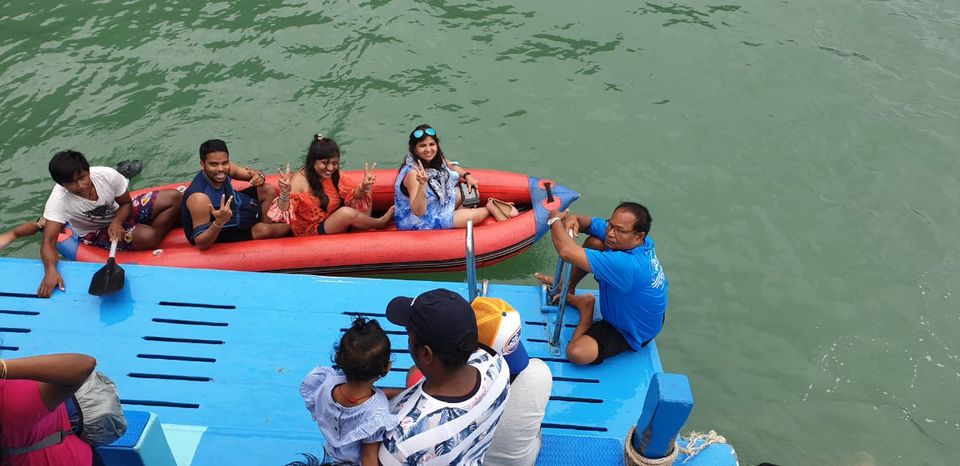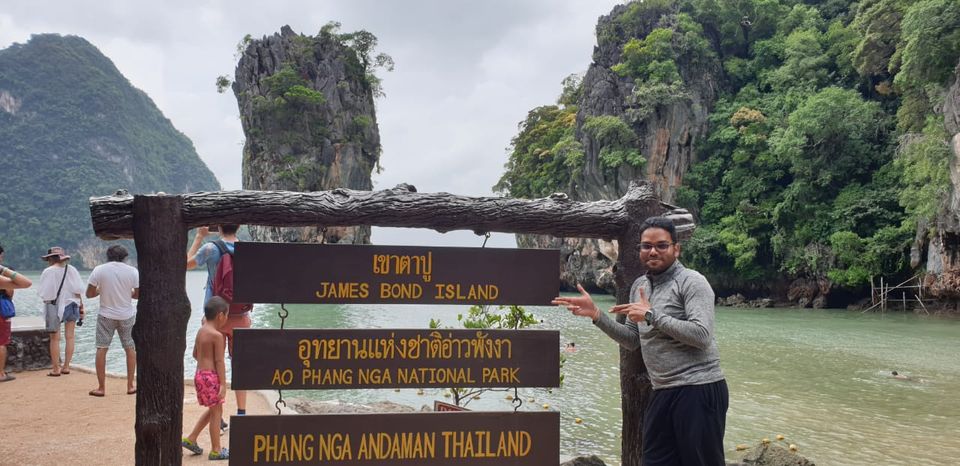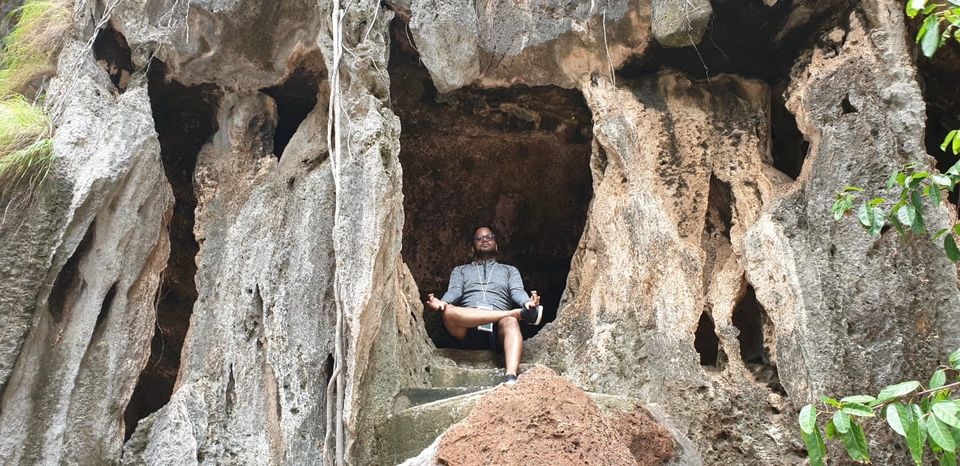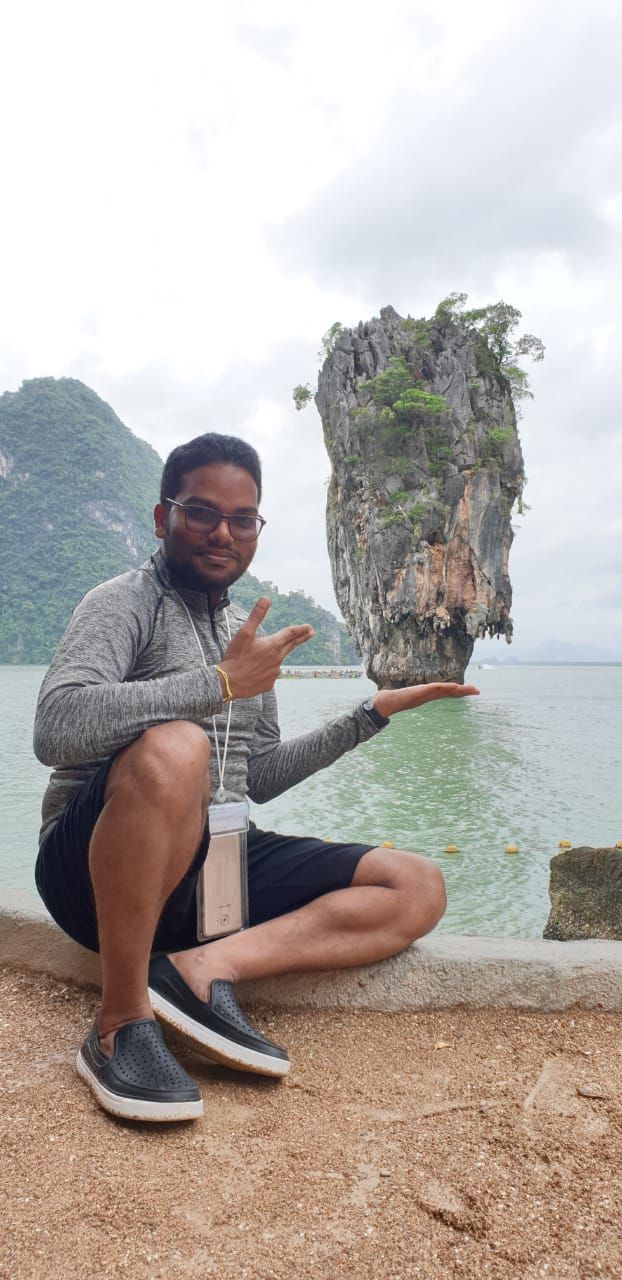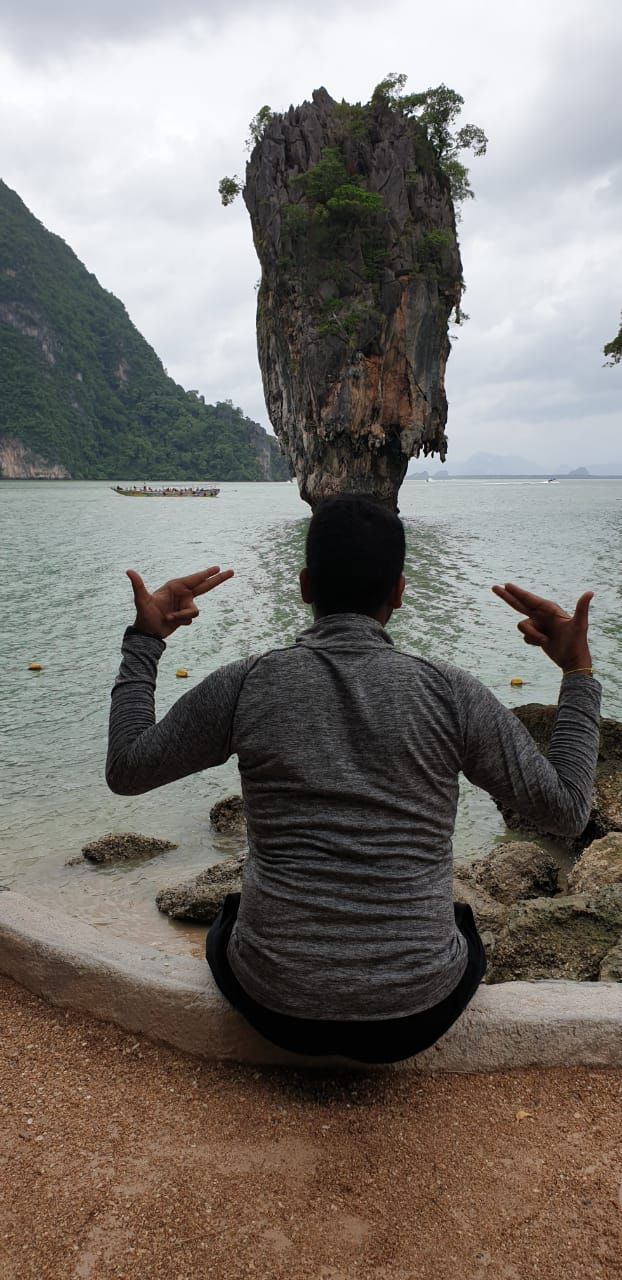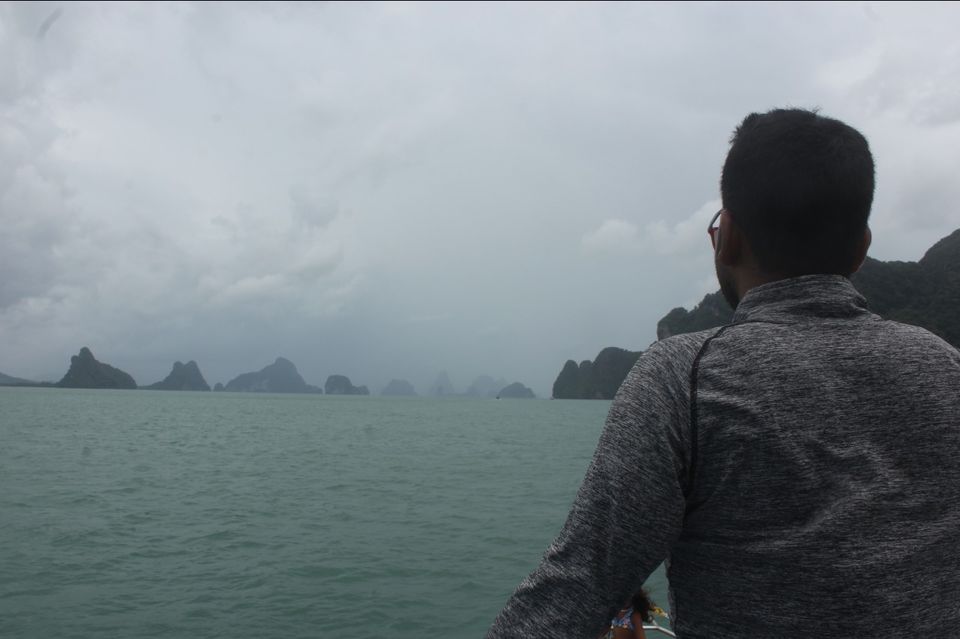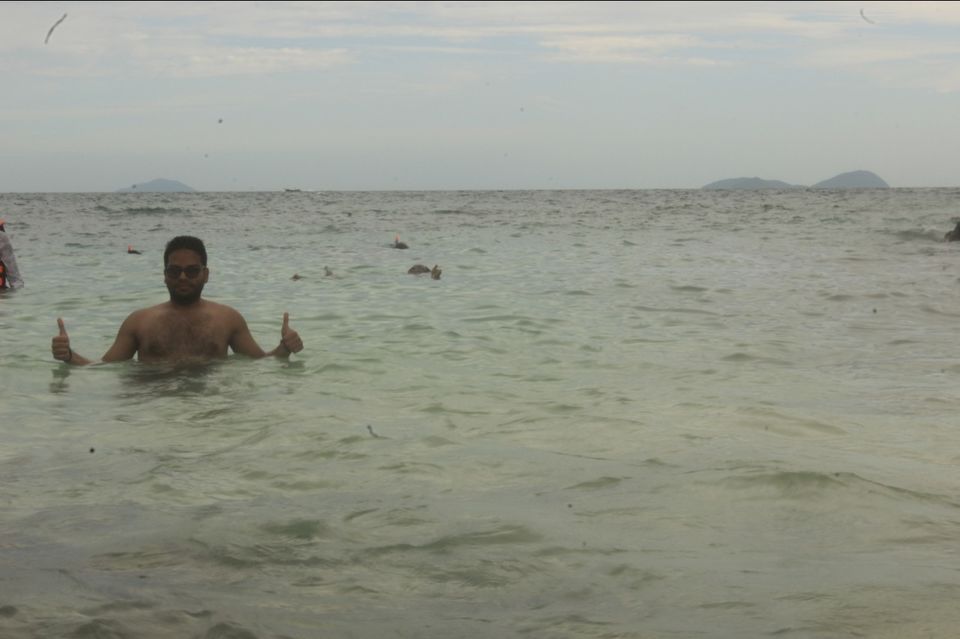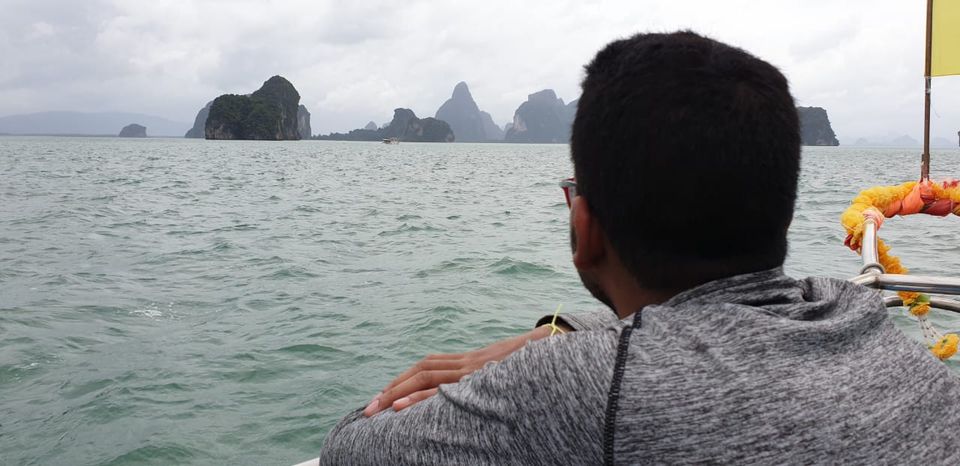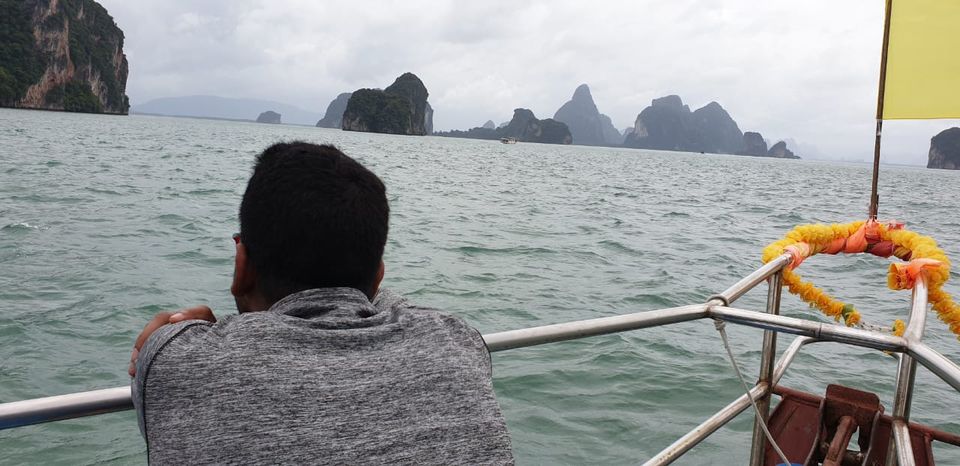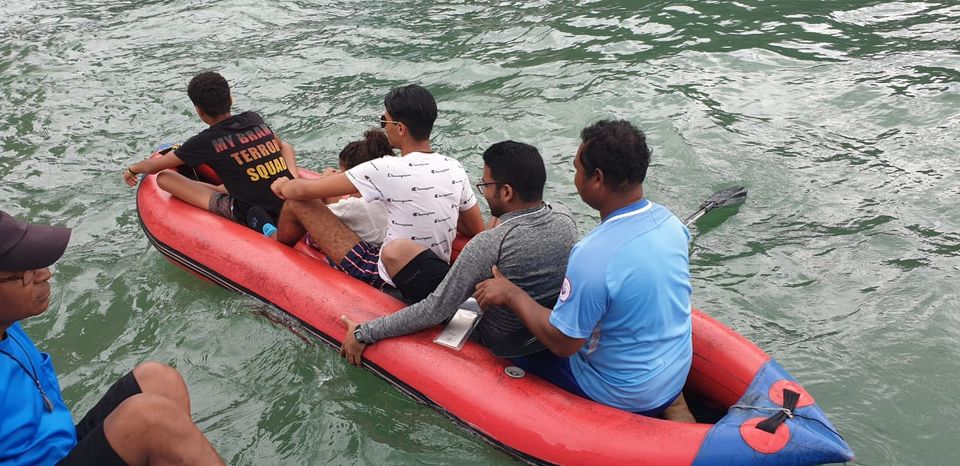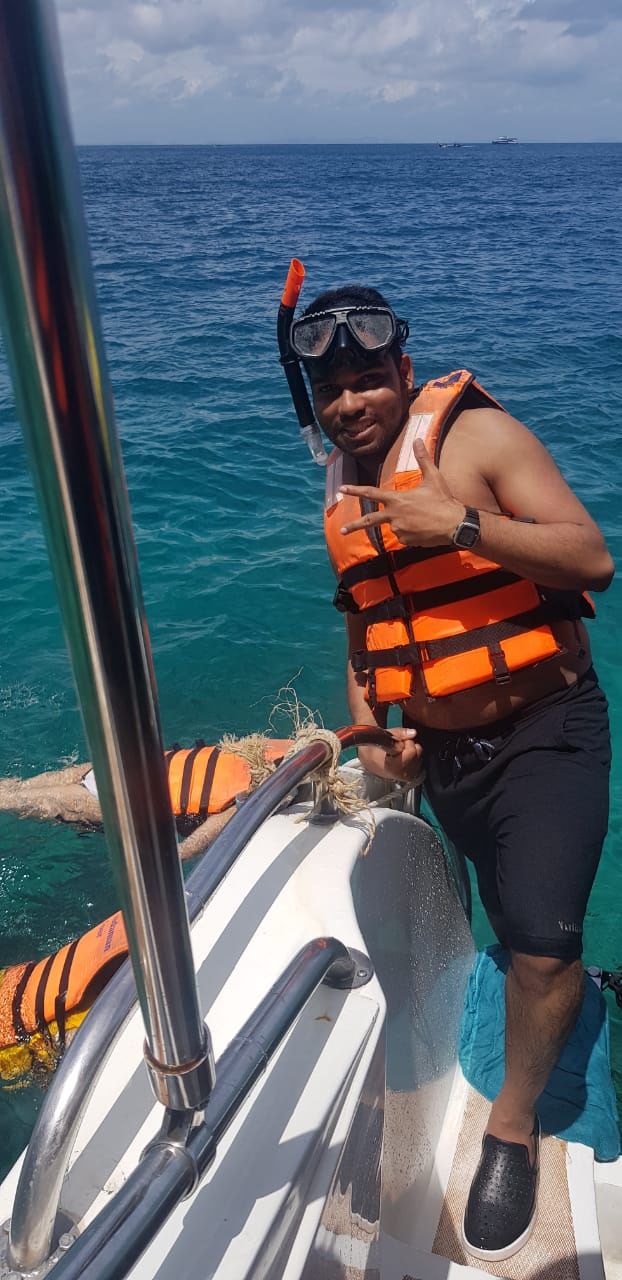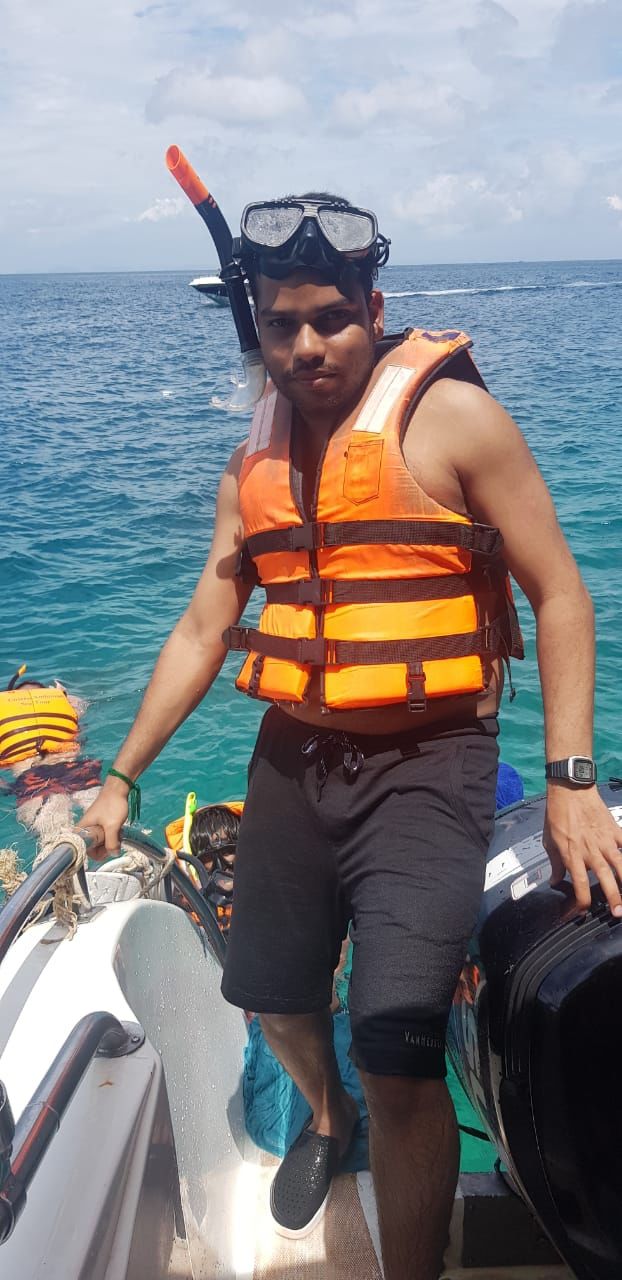 Visited Kathu Waterfall, missed to visit Prome Thep Cape for viewing Sunset.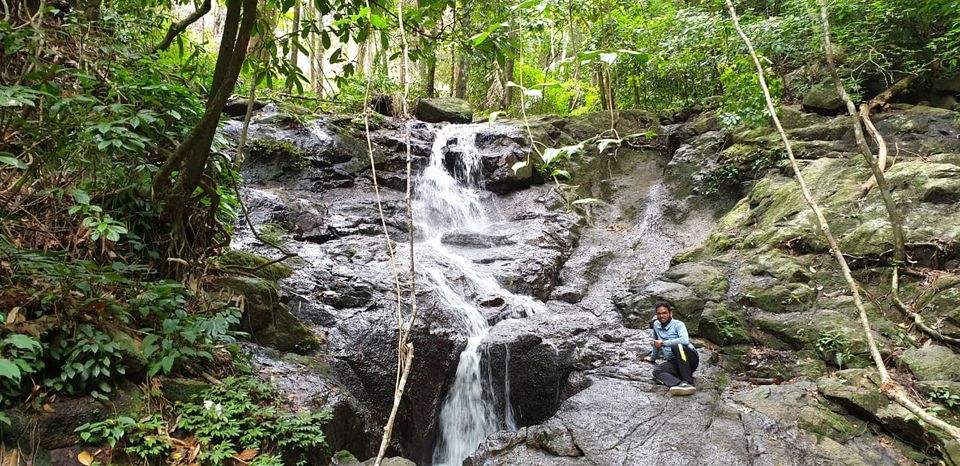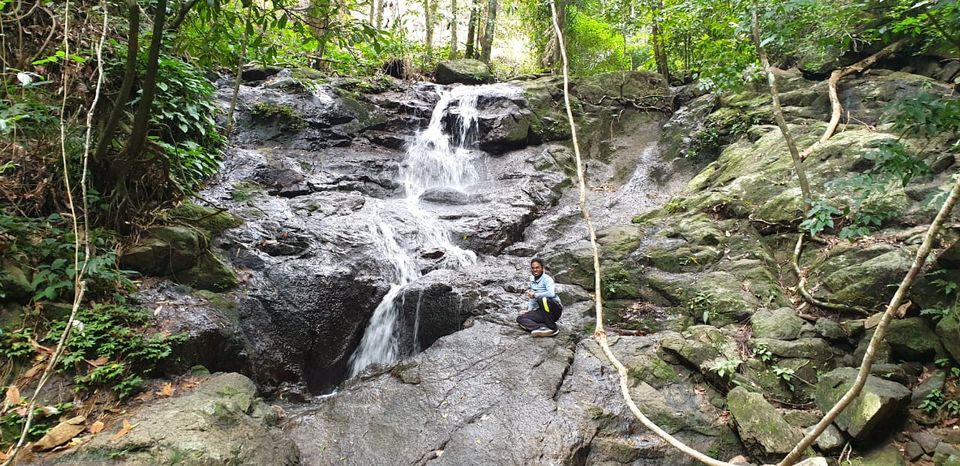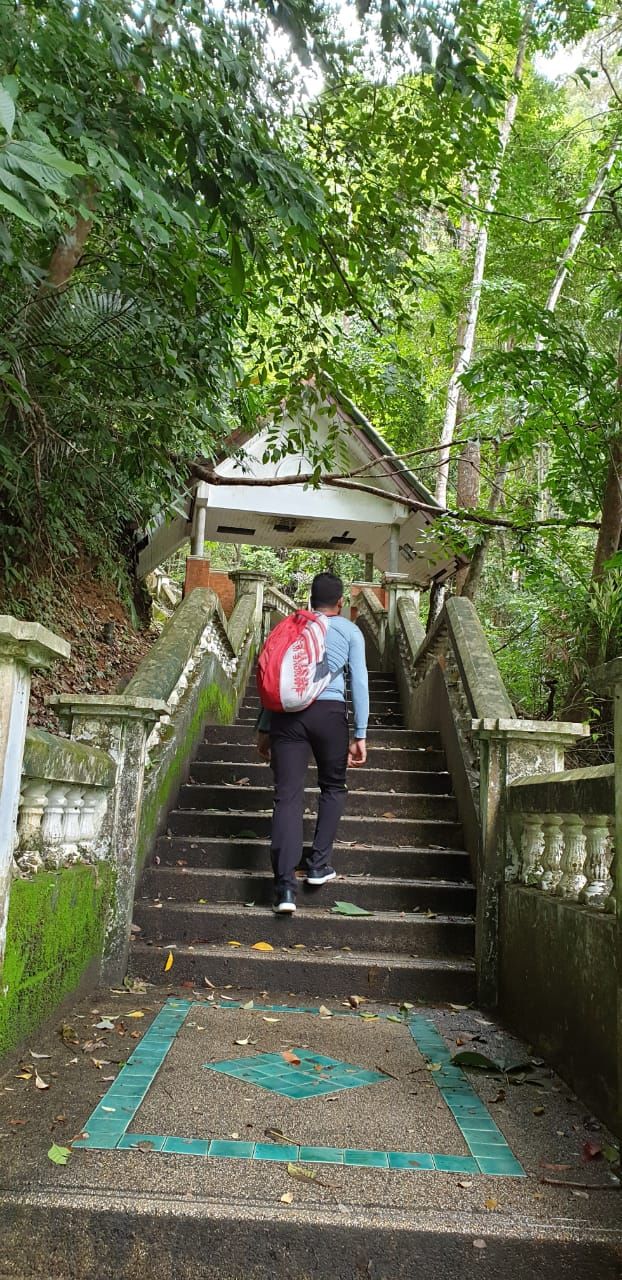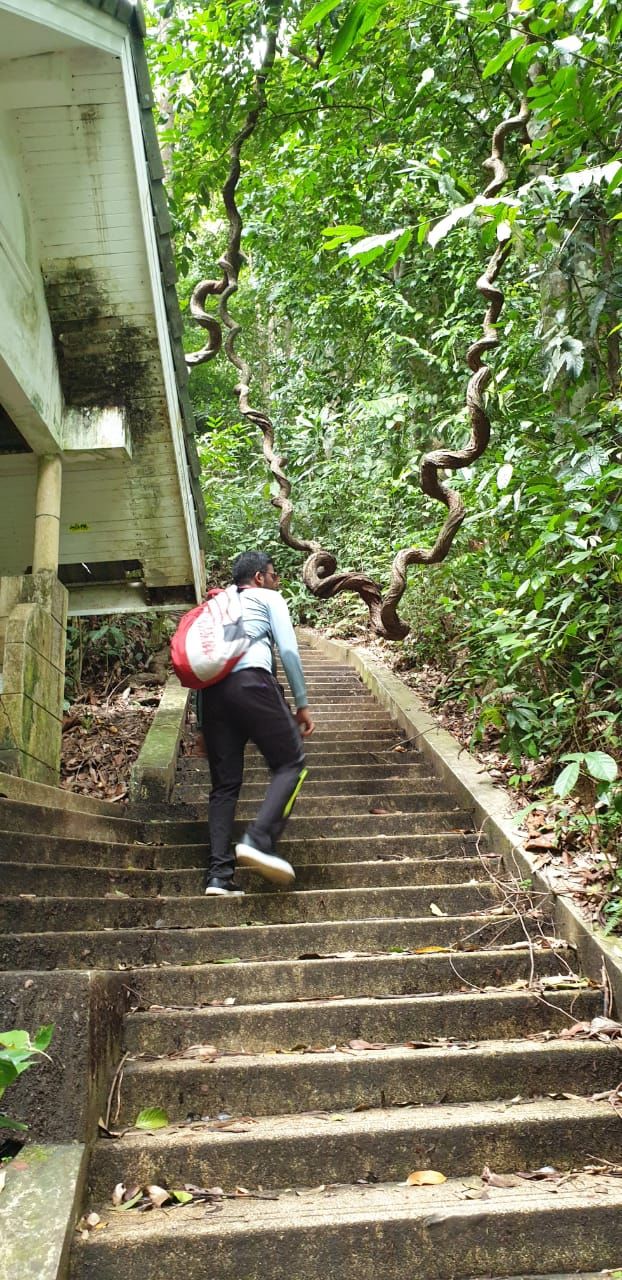 Flew from Phuket to Bangkok. Kept luggage at the airport luggage paid service deposit shop.
From BKK airport took the metro to visit Wat Arun.
Train  Route from BKK airport to Wat Arun:
- Airport to Makkasan airport terminal- cityline- it takes 20-25mins and 35-45 TBH Per person ticket.  Frequency of train every 15 min. There are automated ticket vending machines.
- From Makkasan terminal take the 5min  Skywalk towards right and walk to Petchaburi station.
- Take next train from Petchaburi to Hua Lamphong-18-20 mins . Direct train from Petchaburi to itsaraphap was not available when I visited and last stop was Hua lamphong.  Please cross check while you take this route
- Take train from Hua Lamphong to Itsaraphap -10 min
- From Itsaraphap to Wat Arun it's a 10 minute Walk.
I was back to airport in the evening following same train route to catch early morning flight to my home country. Most of the trains runs till midnight but just cross check on the day if any train services are stopped early in evening by 9-10pm so that you can plan your return to airport accordingly if you decide to travel by train only.