A week before i had started to dream of an adventure which left me sleepless at night.
A dream of going to a adventurous trip alone at the deepest of the jungle. When i actually planned such trip to a trekking spot called Dareli with my friend i decided to go alone as a scout party a day before their departure. I took my friends as my emergency help line if any unfortunate things happened to be at the forest they will be there to help me on the next day itself . As the forest was in the terror of wild animals like leopard and bear therefore i was forced to plan such backup strategy.
The first day i took every necessary stuff i needed during my stay at the forest and also took some rum and cigrette with me . I got to heard many folk tales about the illusion that many people believed to be there at the forest. "They says that if you get cought by this illusion you will be trapped in the same place .how much you walk all the ways will lead you nowhere but you will end up being at the same place". Such tales gave me creeps but added more and more thrills to my adventurous trip.
After my departure from my home i nearly walked for 4 hours until i reach dhungel kharka a place before dareli where i decided to set my tent because it was already dark and i had to collect wood and put up a fire before it gets very cold. I had went dareli once but it was when i was little and i barely remembered the way. Even though some how i figure out the way and walked continiously for 4 hours. When i reached dhungel kharka it was already dark and i had to search for a location where i would have the access to water and i found it. When i was setting up my camp just beside a small source of water i found out that there were another group of campers camping right above me a little far away. Later i went to their camp and had a little cozy time with them. They were nice people and invited me to stay with them but i refused their offer as i wanted to stay all alone in that jungle all by myself. The night was very cold and the fear of wild animals kept me awake till 3 a.m. whole night i kept collecting woods and sat infront of a bornfire all alone.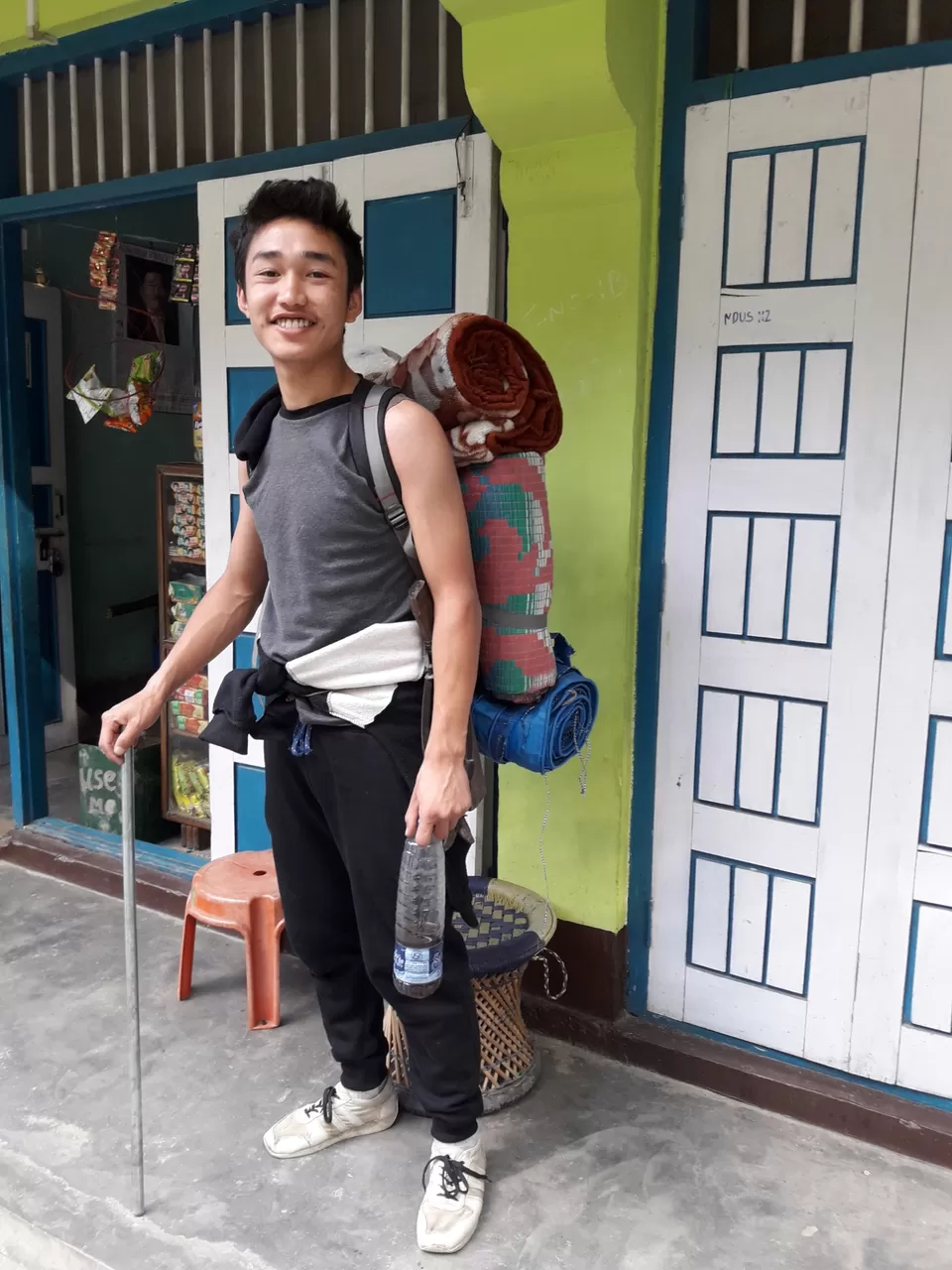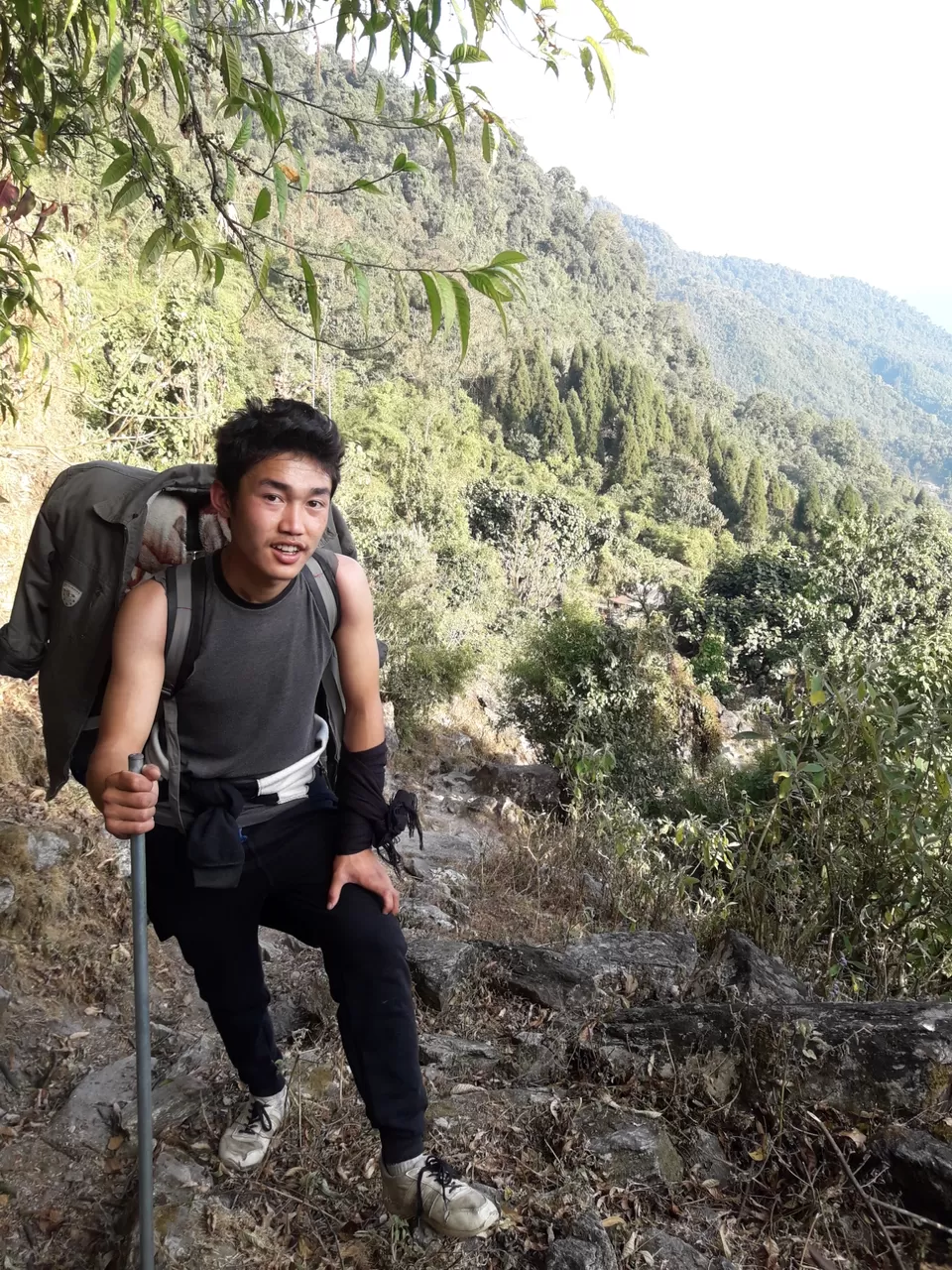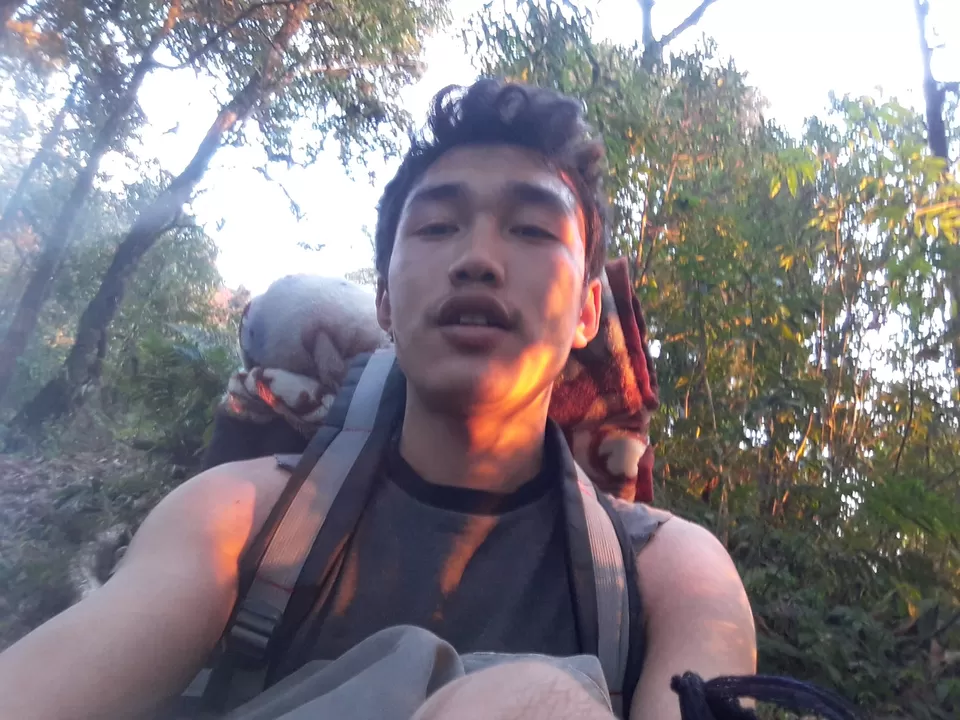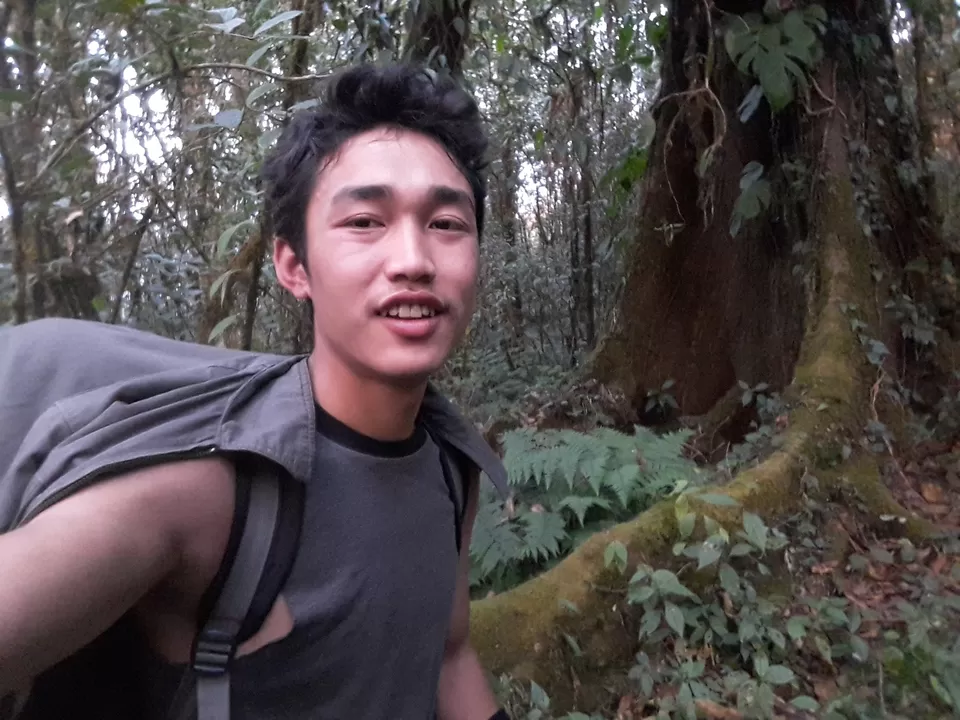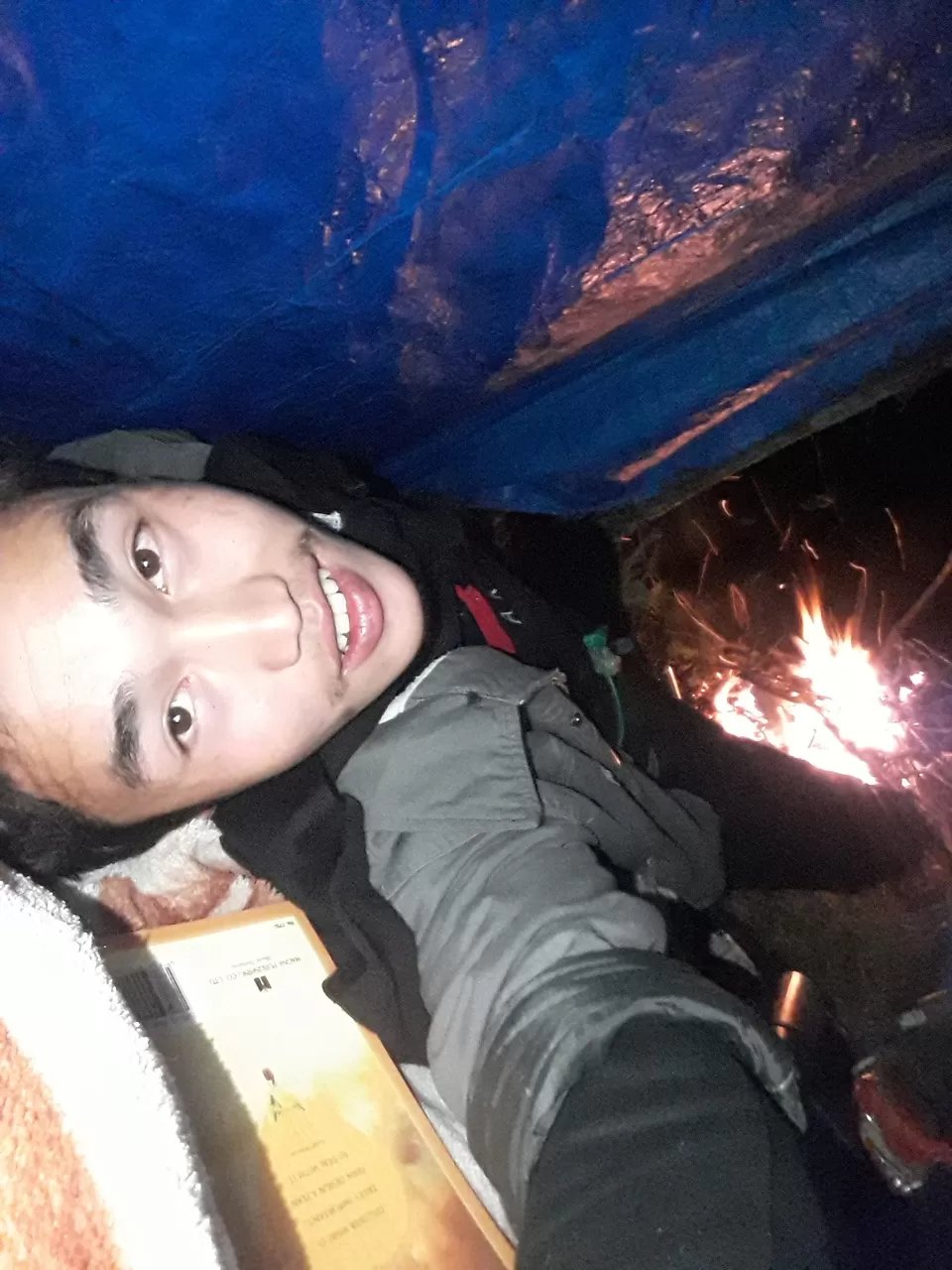 "Even after every darkest hours there comes a new morning"
Likewise my new day started with experiencing the real beauties of the place. My morning was brought up by the majestic birds 'Rai Suga' of the Himalayas . I nearly slept till 7:30 of the morning. And after that i made tea and eaten biscuit that i have brought with me. The surrounding was extremely cold during the morning. White snow like crystals were all over the place making the whole valley seem like there were no other places beautiful as this one.
During day time i roam around jungle and collected woods and gone for hunting with my catapult but returned to my camp with lots of woods and a failed hunt. At evening around 4 pm my friends arrived at jungle and everything gone very well. I had no worries of the animals, i didn't had to cook alone ,eat alone, i didn't had to hunt alone. I had a companion to do so.
And all i remembered of dareli is only fun.