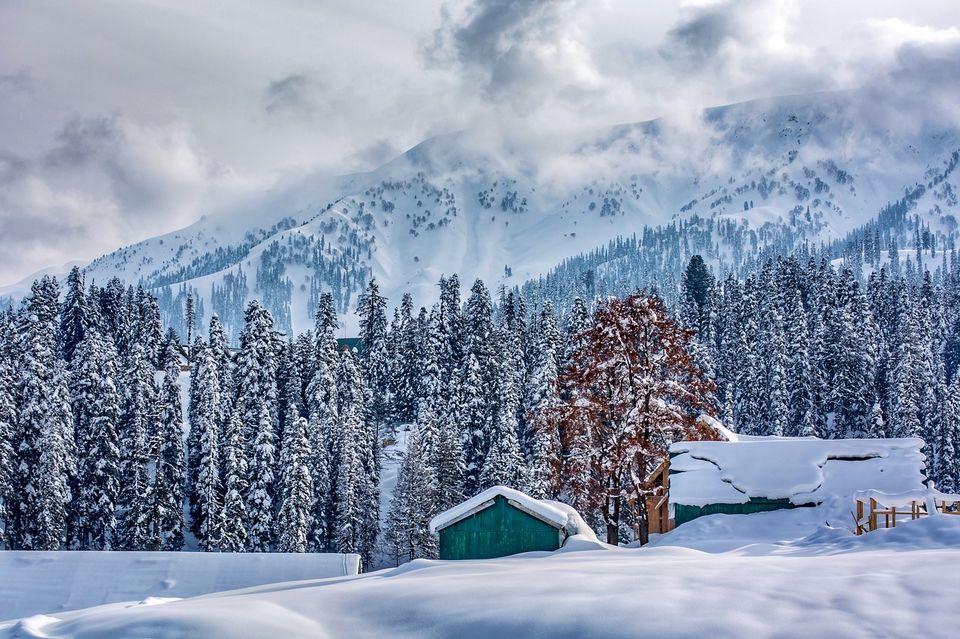 December is here and it's time to chill (those with wanderlust would know what exactly we mean). And if you are a traveller at heart who doesn't wish to break the customary end-of-the-year holiday routine in December, we have come up with even better and pocket-friendly vacation plans in 2018!
Here's the list of specially crafted budget holiday packages with a flat discount of ₹5,000. So, get set to explore some of the best destinations to visit in December 2018.
Kerala is back in the game, all set to welcome you to its hills, gardens, backwaters, cuisines, and what not! So, book this 6-day Kerala holiday package now and explore the ever-welcoming 'God's Own Country'.
Click here to book this Kerala package now for ₹15,999 per person.

So much has been said and written about the paradisiacal beauty of Kashmir that we are left with nothing but one word to describe it: ineffable. Kashmir has a pulling charm. So, why resist it? A 5-day customised holiday in Kashmir awaits you.
Click here to book discounted Kashmir holiday package now for ₹15,999 per person.
3.) Experience the grandeur of Rajasthan

Rajasthan is one place in India where the tangible and intangible aspects of vibrant bygone era ooze intense vibes of royalty which anyone can feel without much effort. This 6-day Rajasthan holiday package can just be the thing for your December travels.
Click here to book this package now for ₹18,999 per person.
4.) The royal land of Nepal

If you love snow, mountains, and winters, Nepal is the choice than remains unbeaten for sure. Though the picture says a lot about its immense natural beauty, you must take advantage of the discounted 6-day Nepal tour package to delve farther into the wonders of this landlocked nation.
Click here to book the Nepal holiday package now for ₹16,299 per person.
5.) Experience natural & historical wonders in Andaman

What if you are not a winter person? Well, we have got holiday plan full of pristine beaches and warm weather that promises to delight you this December. All you have to do us book yourself a well-planned 5-day Andaman holiday package.
Click here to book discounted Andaman holiday package now for ₹17,999 per person.
6.) Holiday in Land of Druk, Bhutan

Tiny as this country might be, it still boasts of being the happiest, purest, and most beautiful in the world. From picture-perfect landscape to peaceful monasteries, Bhutan packs it all for travellers. So, what you waiting for?
Click here to book this 5-day Bhutan holiday package now for ₹19,999 per person.
Let us know your choices from these fantastic budget holiday packages for December 2018 in the comments below. Don't forget to share your own experiences with Tripoto community. Watch out for inspiring travel videos at Tripoto on YouTube.