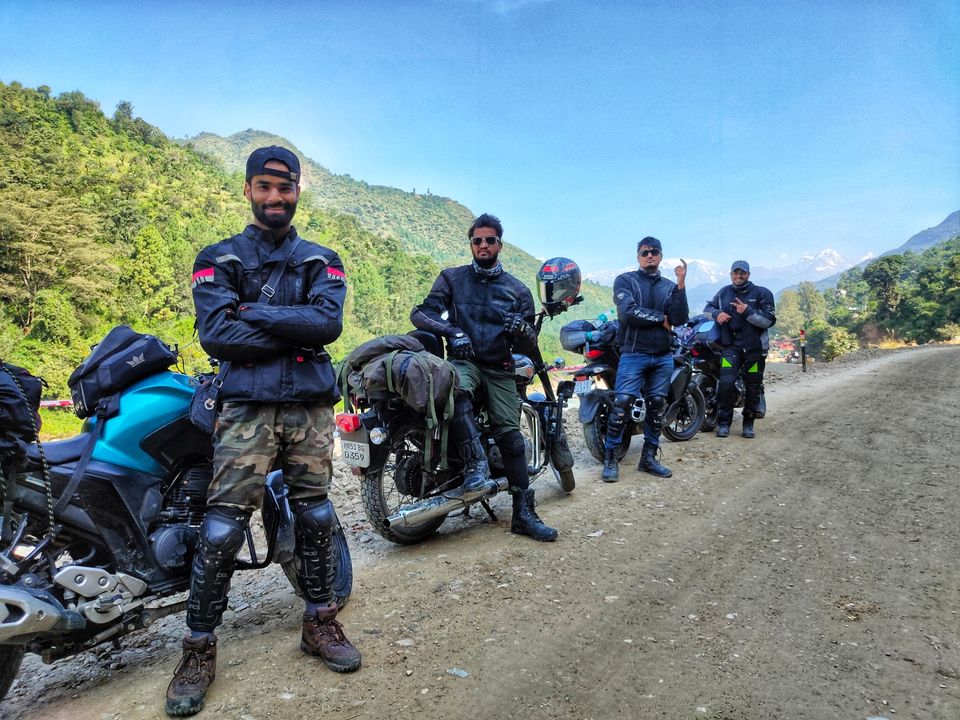 In case you do not want to read it all and want to have a visual experience, do check out: -
Channel Name: ride with nik
If you are a reader then I promise, I've this whole article waiting for you that is elaborated and incorporated with my experiences and learnings that can be of your help.
Like, share and comment your thoughts on this.
Day 1
To hota hai na, you started the plan with 10 and then you end up with being 2 or sometimes you alone. Nahi-Nahi aisa plan to bilkul bhi Nahi tha ye, but we struggled to fix the date due to our work priorities. Though we had planned it 1 month ahead of it but choosing the day to go Kedarnath was a task. So, one fine day on 27th Nov, we planned we are going tomorrow. Next morning at 5am, we(Vivek, Param, Jeet and I) were on the road, ready.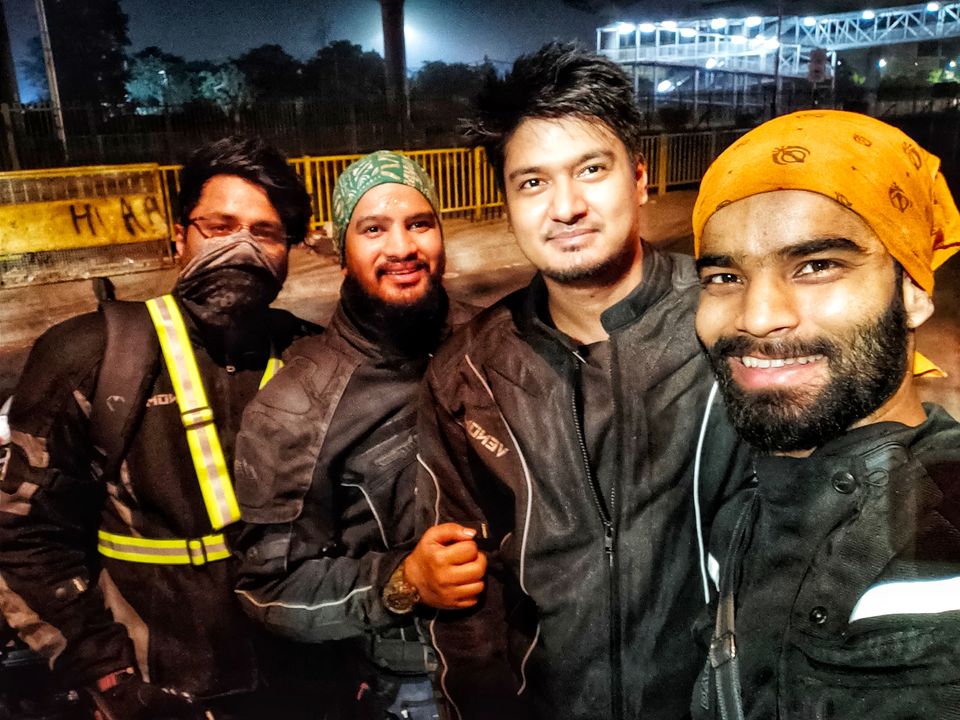 We reached Rishikesh around 12pm and had our breakfast at Riverside. After 7 months going on a road trip, with your friends and have a breakfast at the Riverside of Ganges had a feeling like,'Ye Hoti Hai Azadi Ki Mehek'.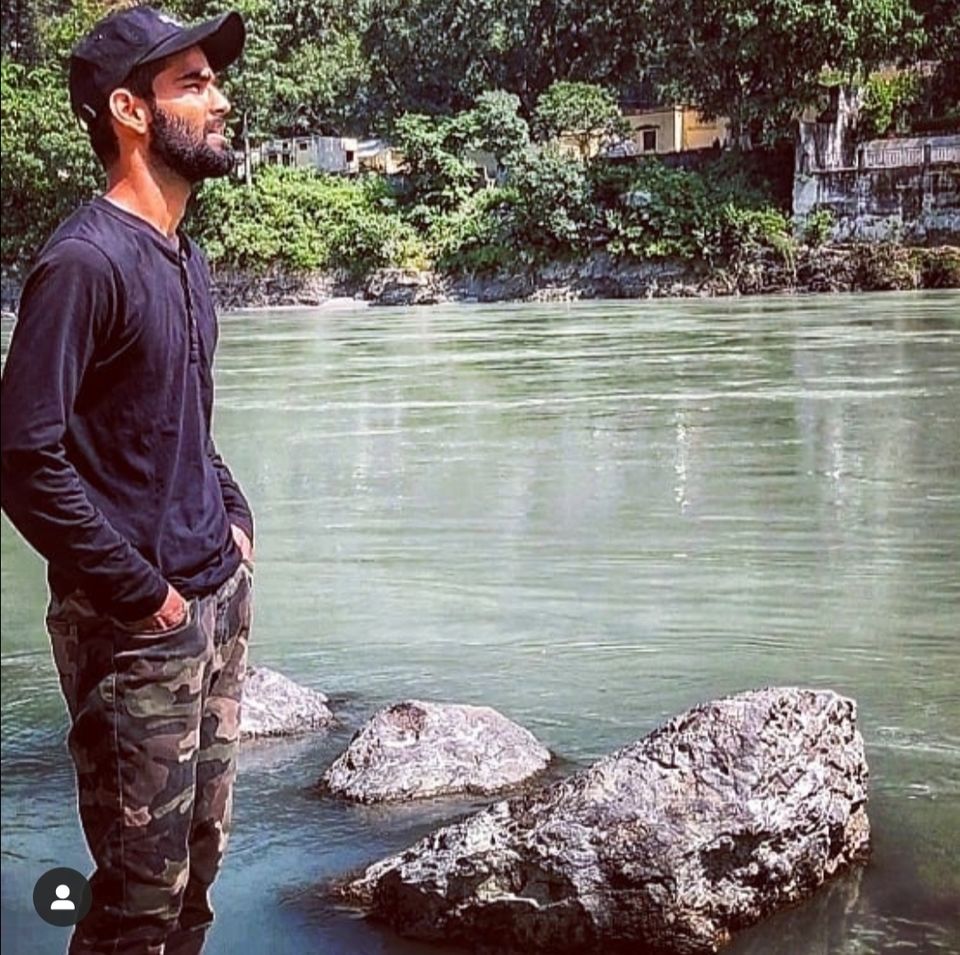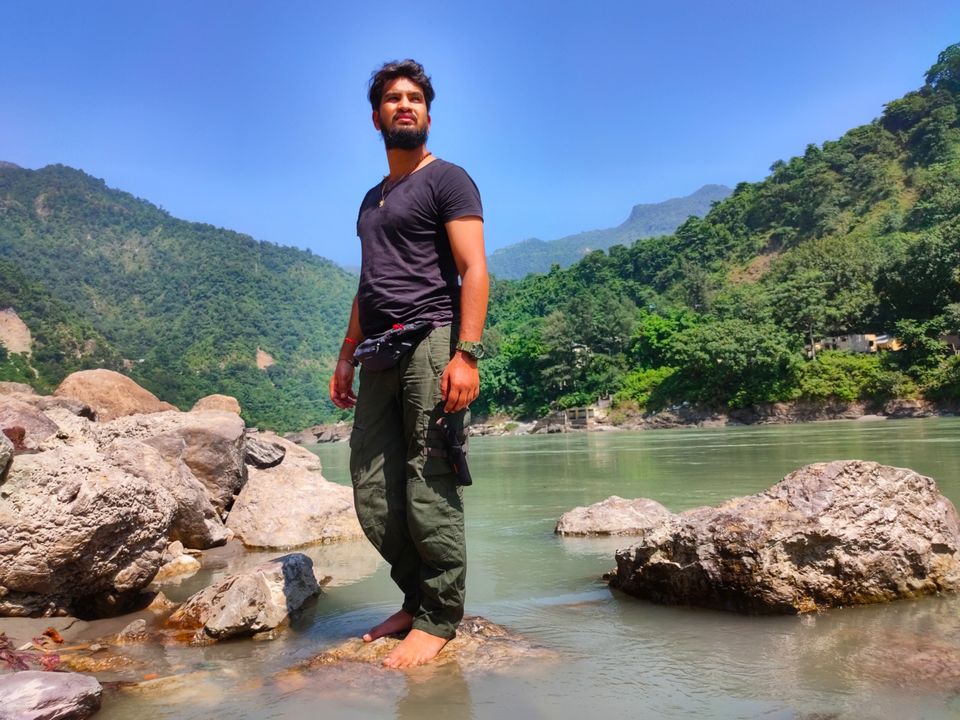 After riding for 5 to 6 hrs, I felt like,'Ub Hoti Hai Naye Safar ki Shuruat'. Unfortunately, we got to know that Rishikesh to Devprayag route is under construction under the Char-Dham route project and we had to take the Tehri route that took us another 80 to 100kms and one extra day. So, if you are on your own, make sure you take Kotdwar-Lansdowne-Rudraparag route, it is the best even if Rishikesh route is open because Rishikesh route is too crowded and Kotdwar one is not, roads are good too.
But, it was not bad though, I got an opportunity to witness the grandeur and magnanimity of Tehri Dam, I found it so much bigger and beautiful. I stopped in between at times and captured those moments.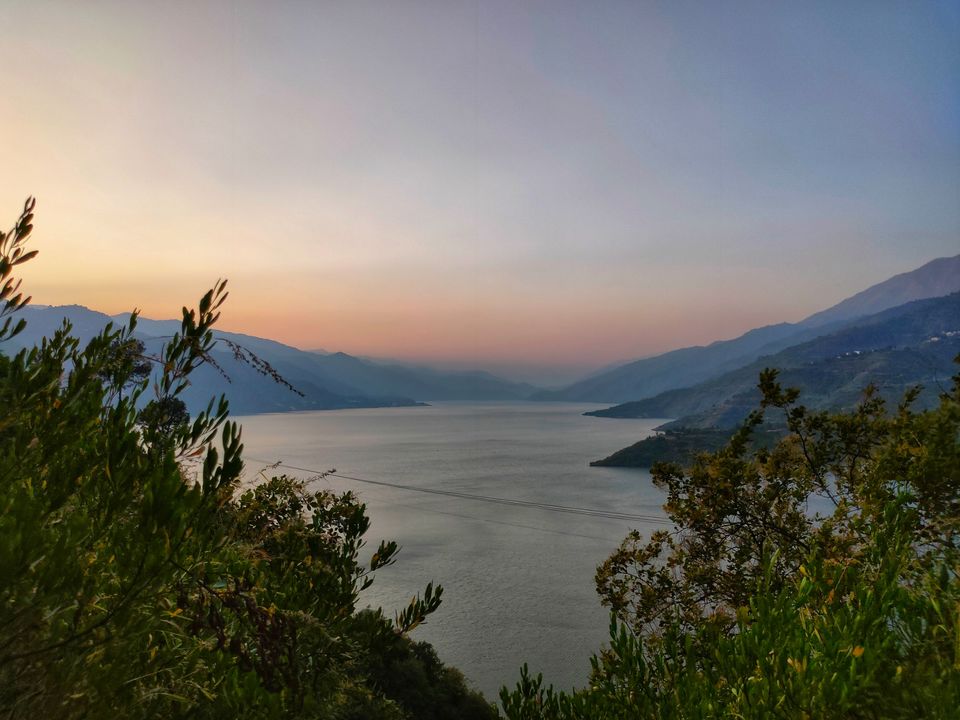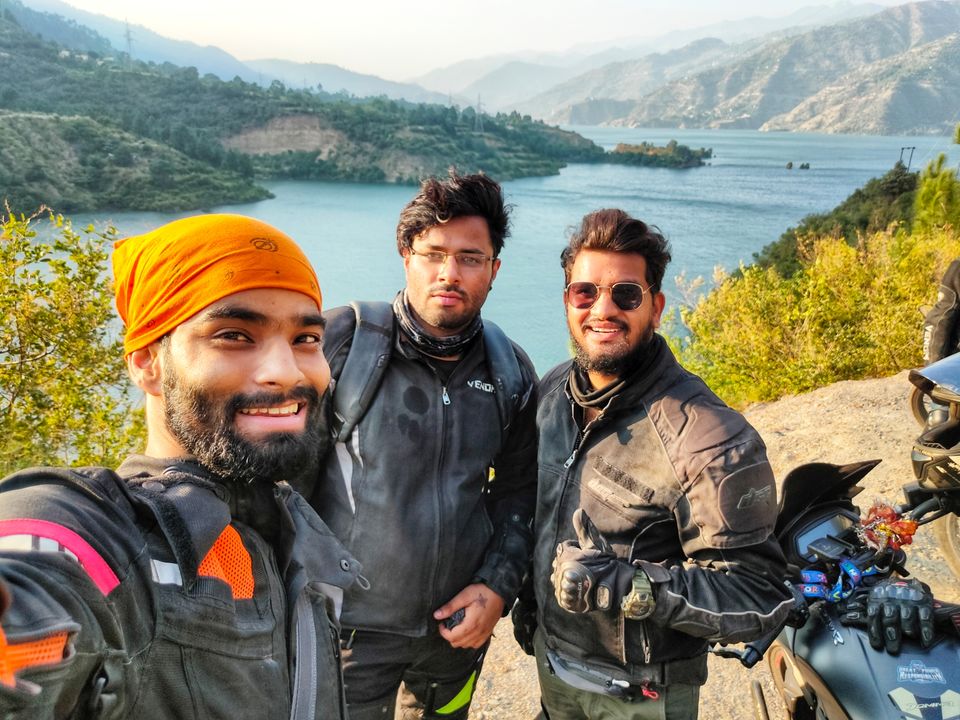 Finally, at 8.00pm we reached Srinagar. I was tired like I just came out of the fighting ring.
Day 2
Here we are ready to embark on this journey towards Kedarnath. Left at 6 am and I was refreshed and alive like a kid. The route was super amazing, the road, the mountains, the people and the wildlife, I was loving it to it's core and wanted to savour everything inside me body. We were able to reach Rudraprayag (Where Mandakini river meets Alaknanda, also the junction for char dham) in next 2 hours and then Agastmuni that was 19kms and 30 minutes ride from Rudraprag. I really got fascinated with Agastmuni (named after religious Guru Agastya) as the water flow was really close and it's like you are riding deep down in gorge between the mountains.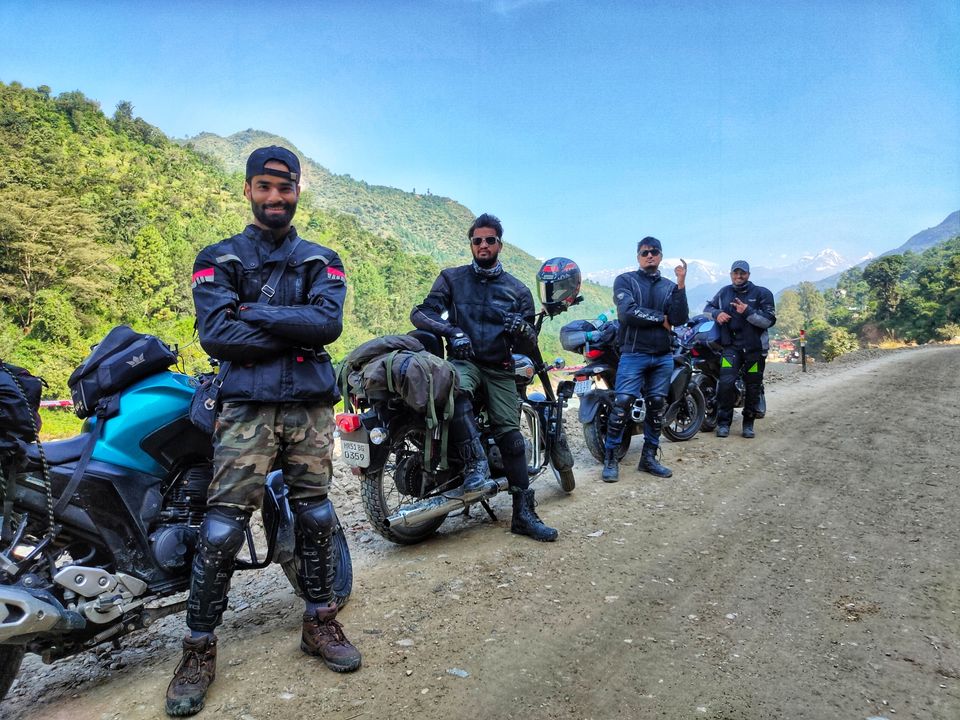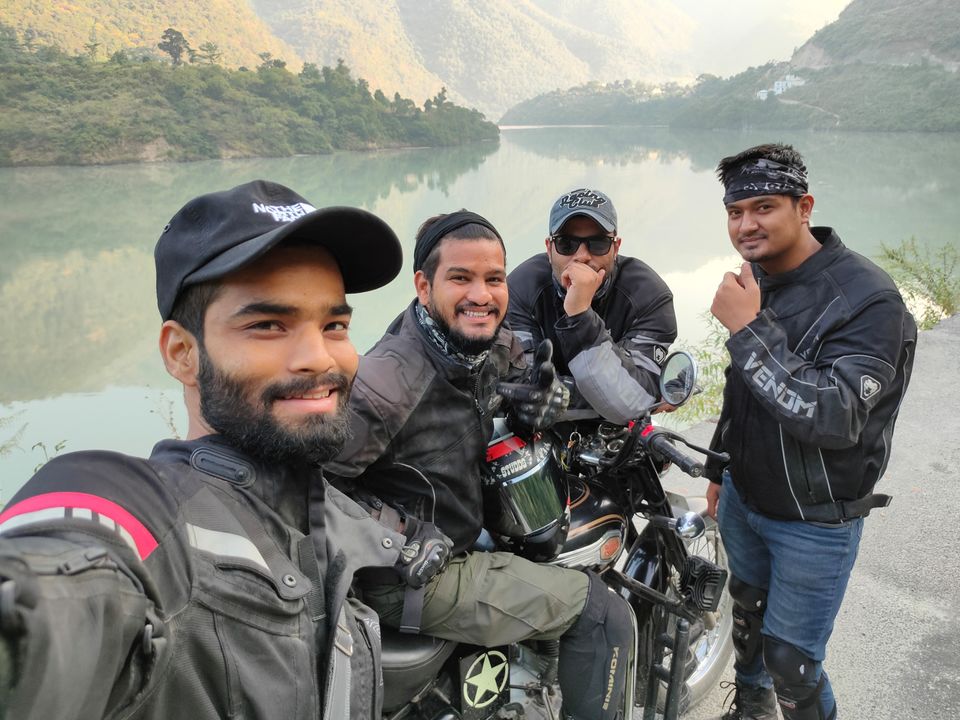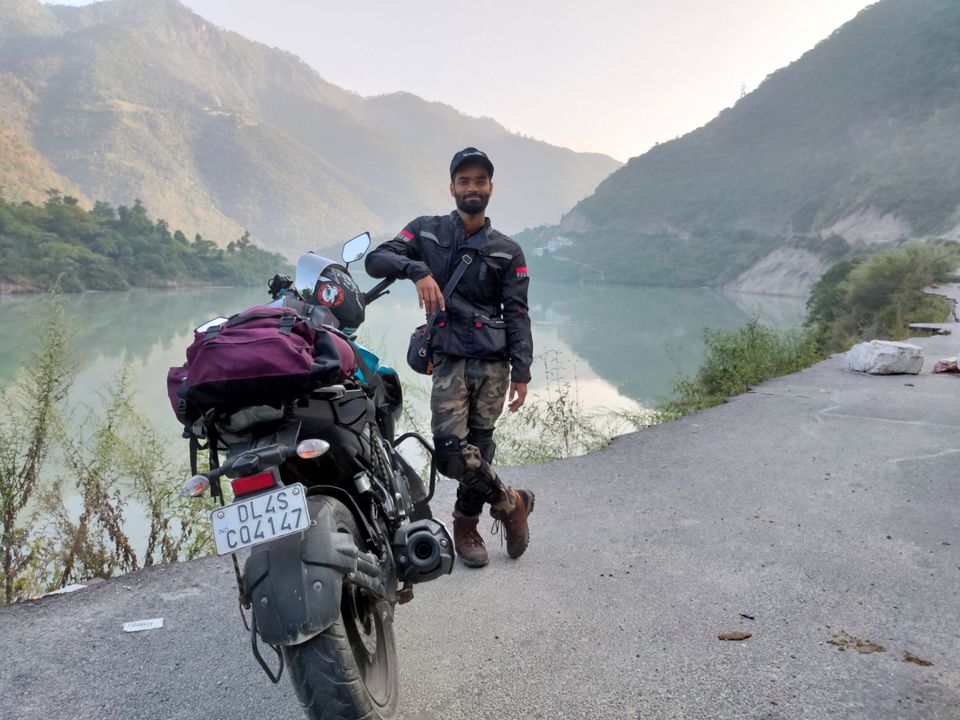 You would simply love the change in weather, change in colors, change in clothes, in language and obviously the food. People are so soft spoken that you feel like your home. Agastmuni to Sonprayag was only 54 Kms but it took us 4 hours. Reasons: 1. The route was so beautiful that we were just lost being there and keeping so many memories. 2. It had beautiful waterfalls. 3. A lot of construction was going on.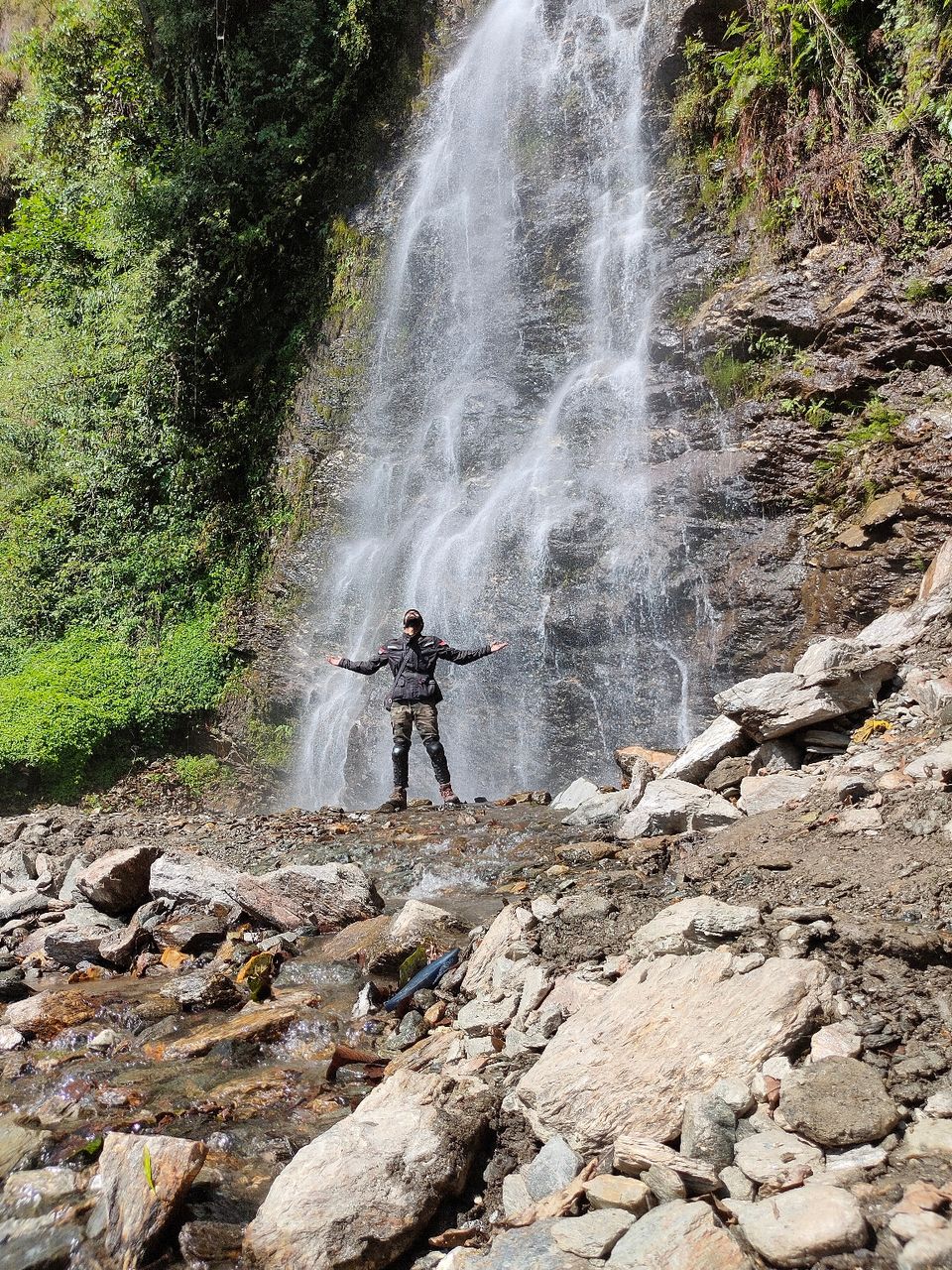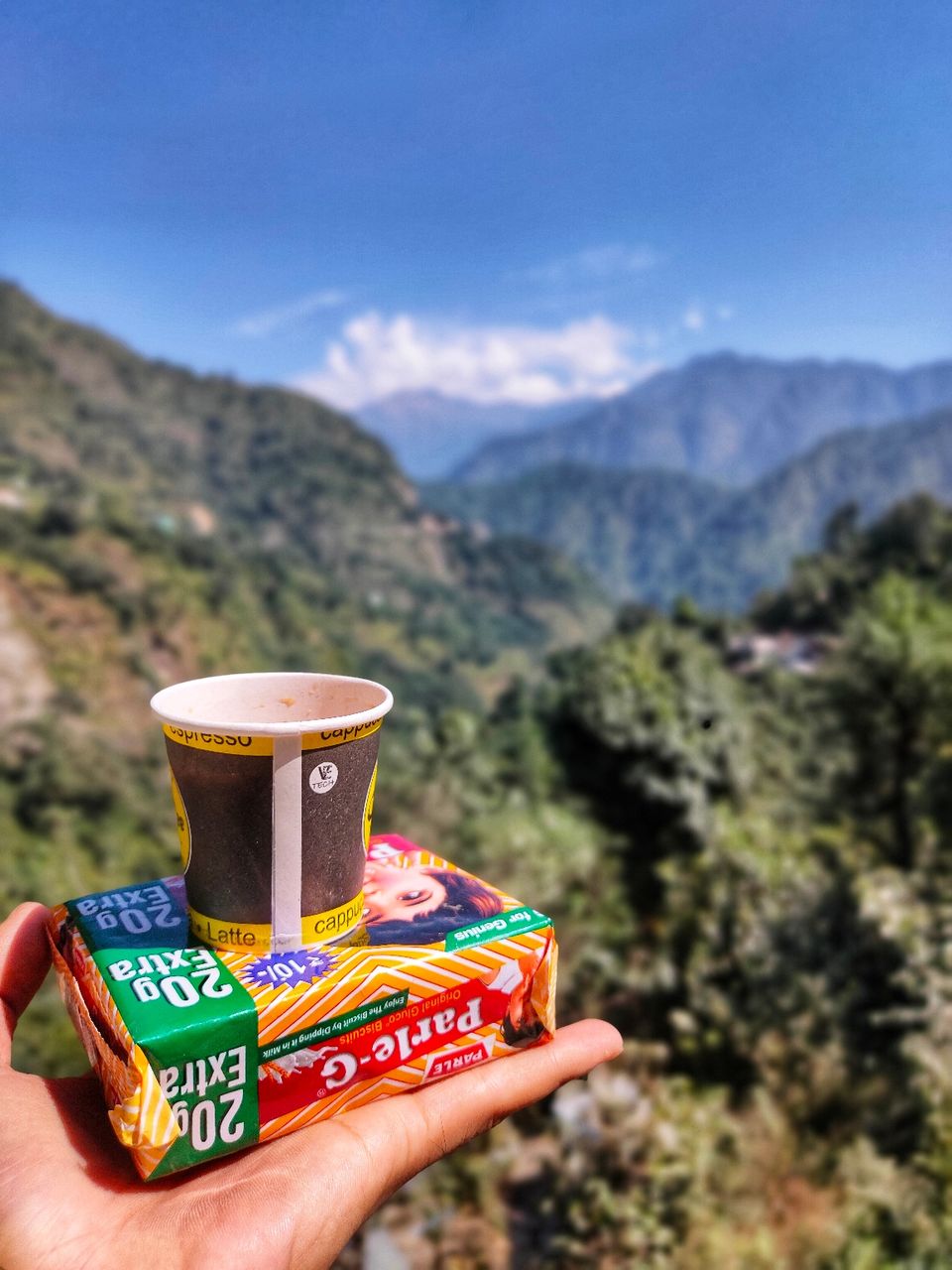 We reached Sonprayag, we parked our bikes at safe paid parking as one can not take their own vehicle after this and hopped into the cab that charged 40rs per head to Gaurikund, where trek starts from. We kept our luggage at a shops after negotiating the charges (shops keep your luggage with exchange of money and it's completely safe) and took a dip into the fast flowing Mandakini river, changed to be comfortable for trekking, had our lunch and here we are...
Climbing towards a temple which is said to have been 1200 years old and built by Pandavas while in the search of Lord Shiva(Oldest God of the Hindu mythology, admired by millions) to relieve them from the guilt of killing their own family. It was entirely a different exprience altogether. Funny part is, just after walking for 1 Km, we got to know the magnitude of this trek and realized why people are so crazy to come to this temple. Trekking to such a breathtaking and tiring trek and witness something has it's own charm.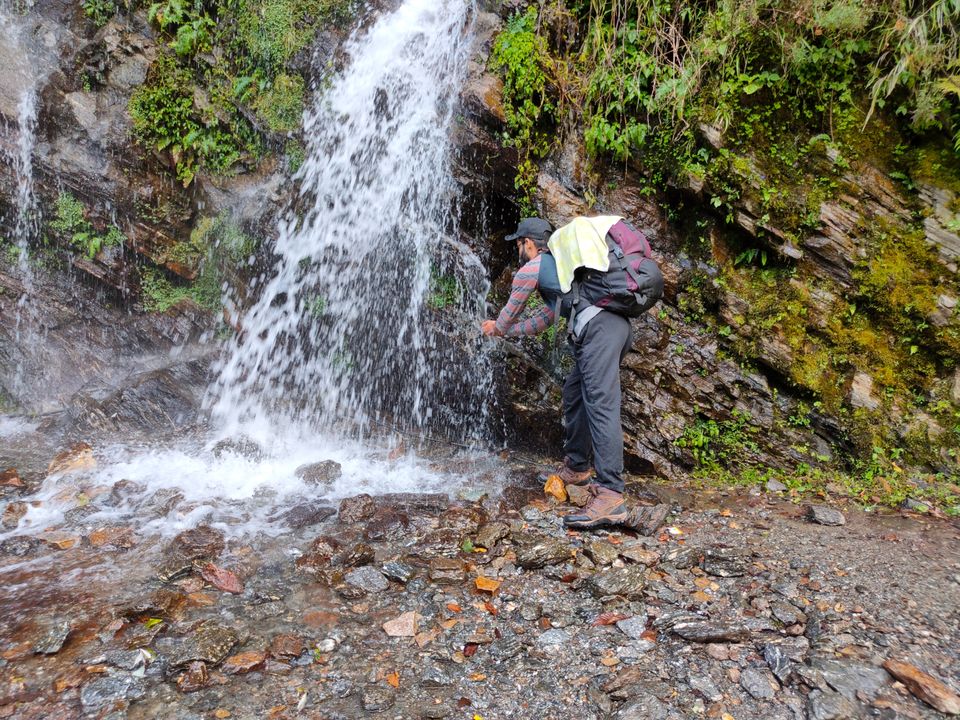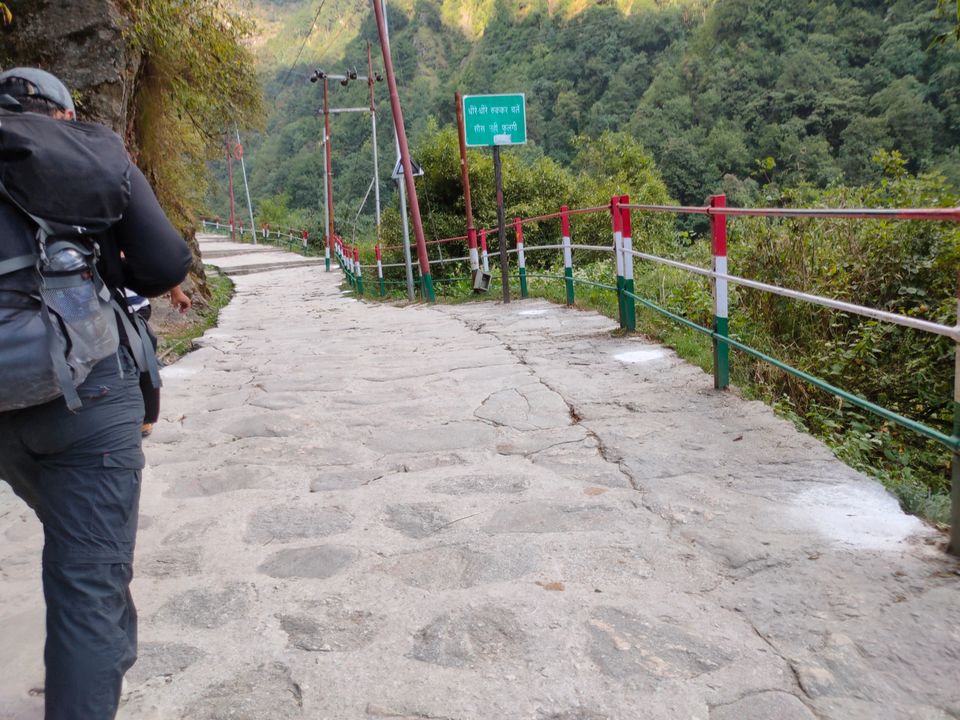 After the havoc in 2013, this entire region has been reconstructed to facilitate the devotees in every way. You will find bench to sit after 2 to 3 Kms, small-small showers to wet your throat, canteens to eat and sheds to take halt and rest. I've been to few treks before but this was the toughest till date. We thought we would complete this trek and come down the same day but we were proved wrong. We reached to the temple at 10.30pm and the moment we reached there we were wearing big fluffy jackets as compare to when we start wearing just t-shirts. Our legs were numb and body broken, that's how hard it was for me. For more than 10kms I was able to hear my own heartbeat. Views on the way were just breathtaking.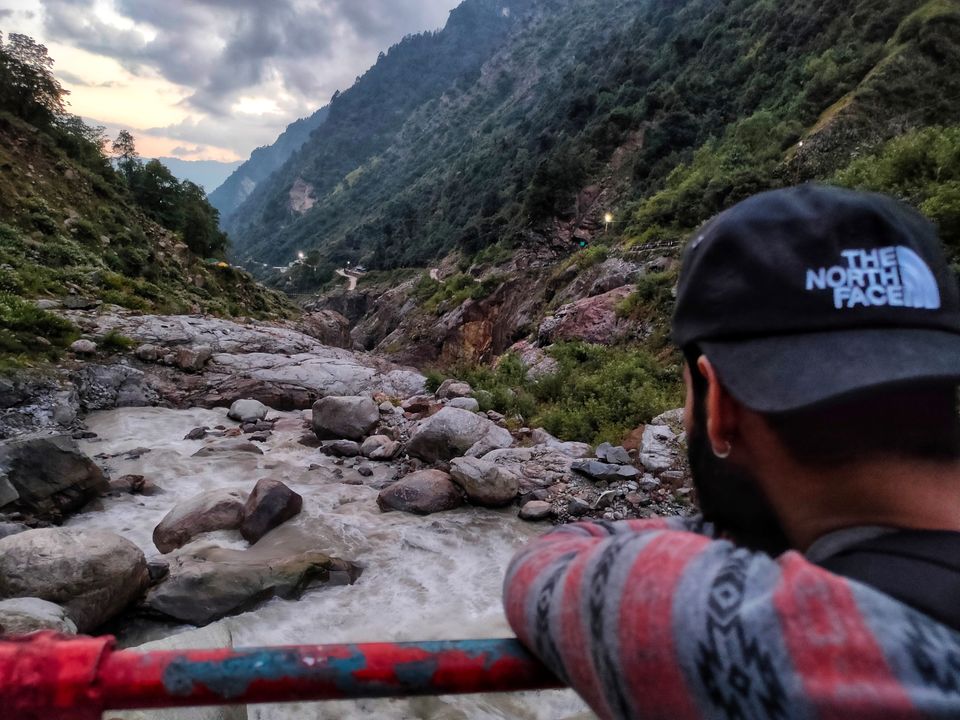 Next day I woke up at 4am out of excitement because last night we went to room and sneaked into our blanket to sleep. I came outside, inside, outside and that's how it turned 6am and I went out towards the temple leaving my sleepyhead friends. Man, that's when I realized why people are so mad for this temple, that's why people have their wish to see this temple once in their lifetime.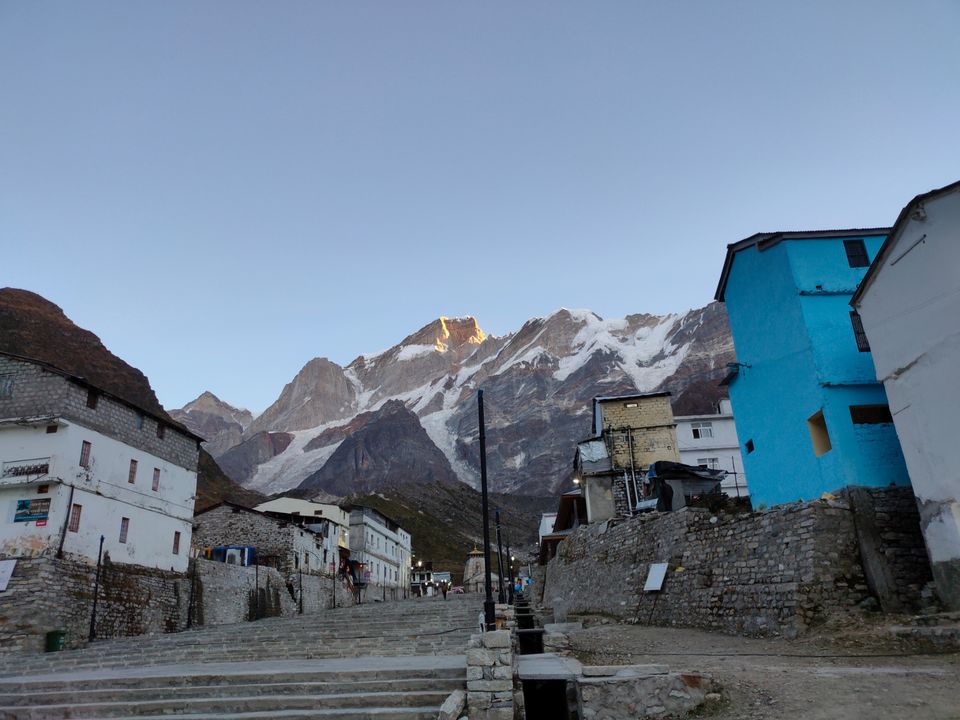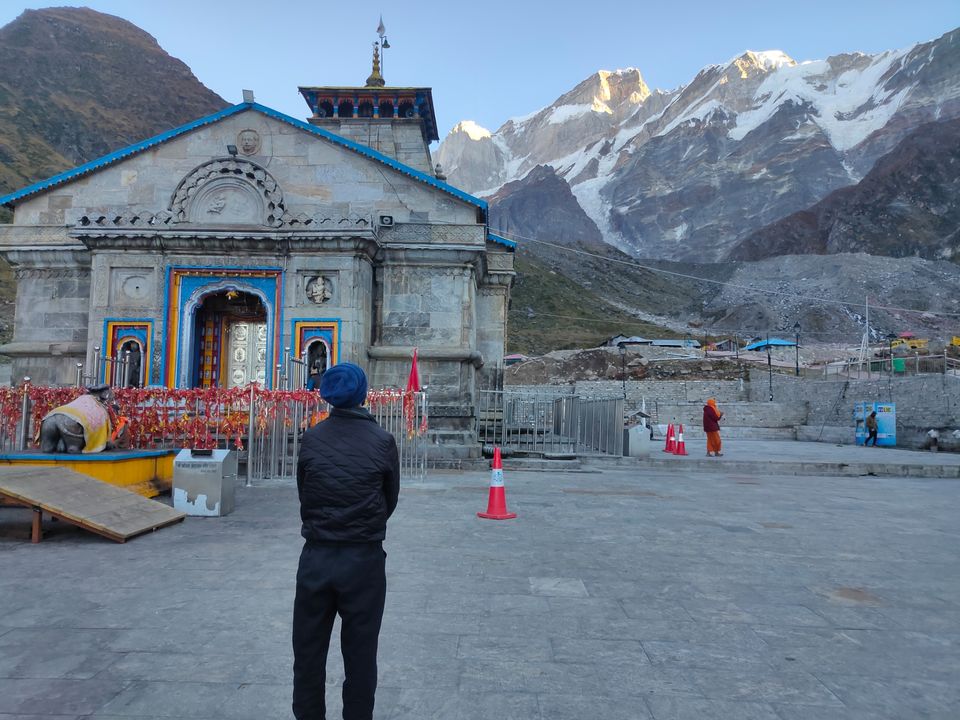 This is so beautiful and amazing that I failed to blink when I saw it, I stood there and gazed it for brief 15 minutes straight. I was at peace from all of my thoughts, I was there, just there.
Then sleepyheads and amazing companies joined and we had some really great time there.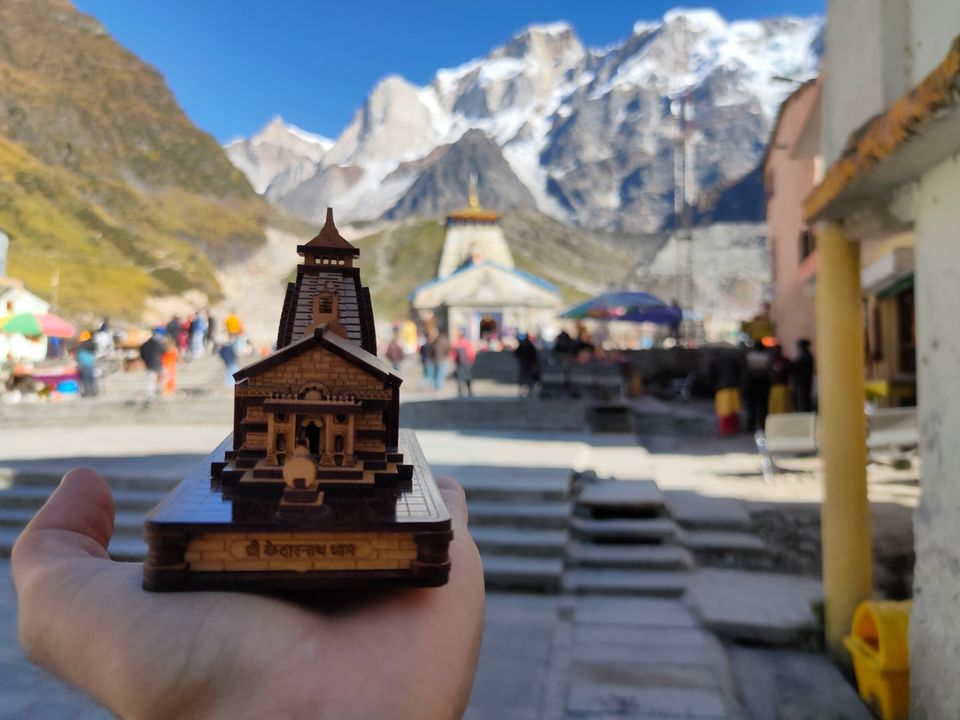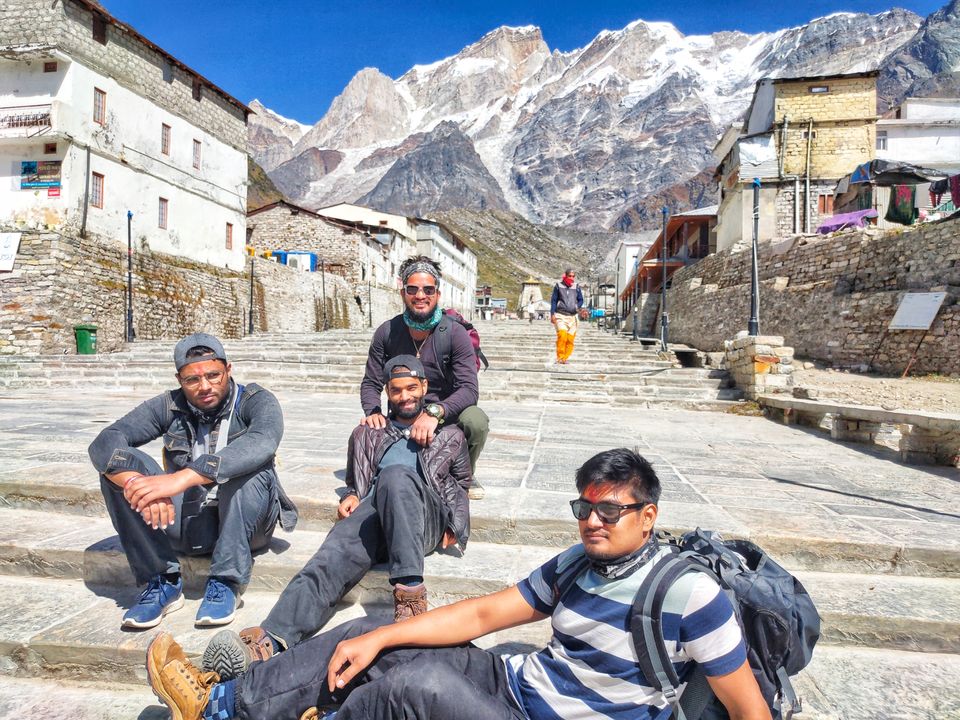 Wait-wait, do not go anywhere, picture to abhi baaki hai mere dost...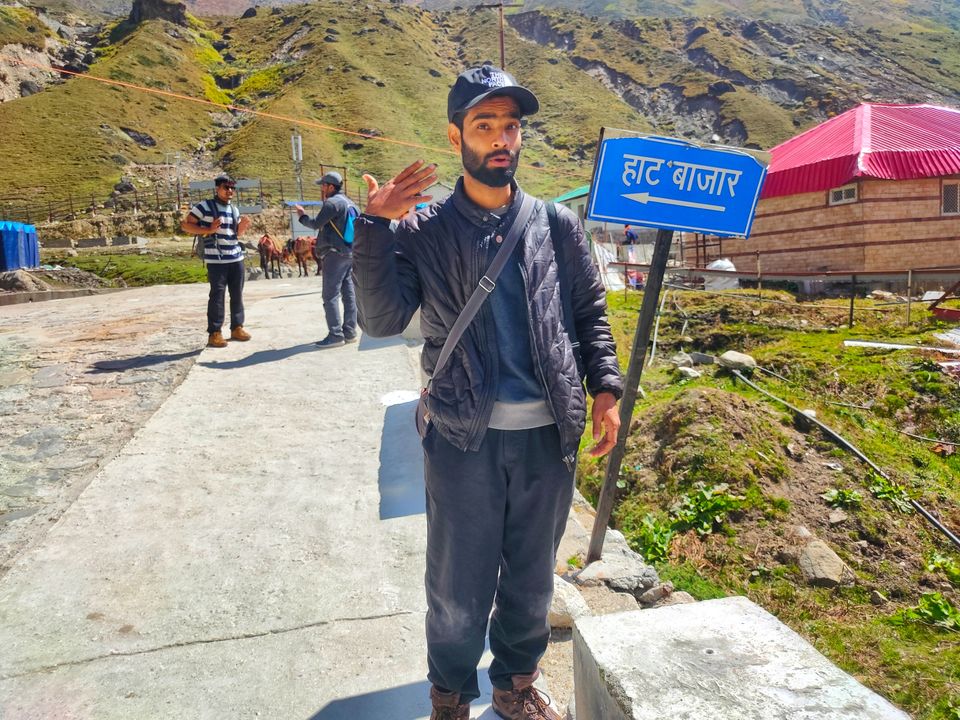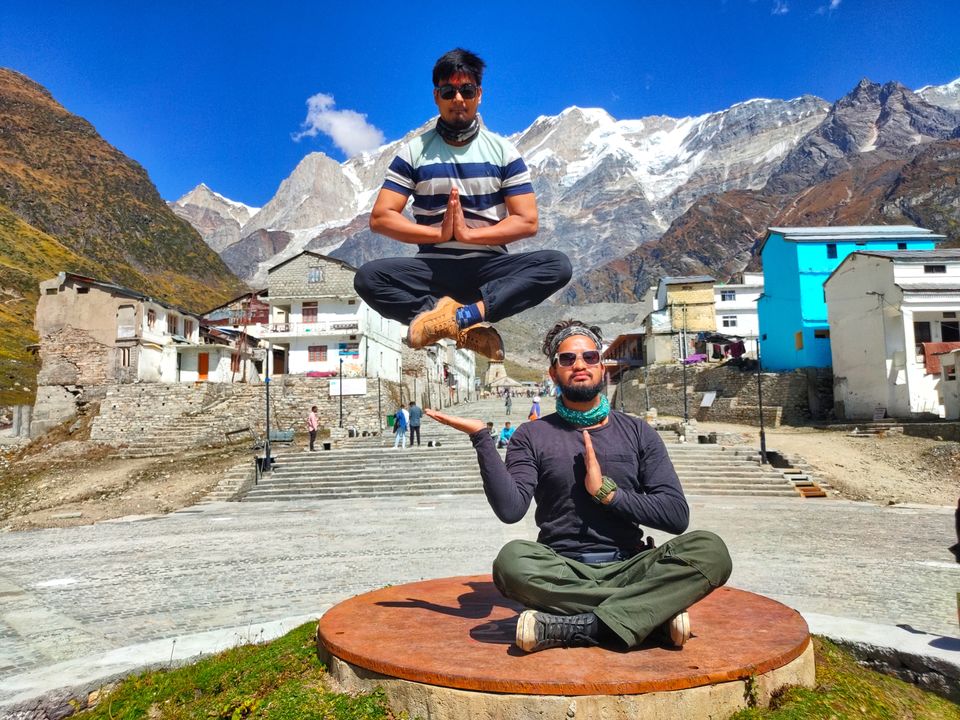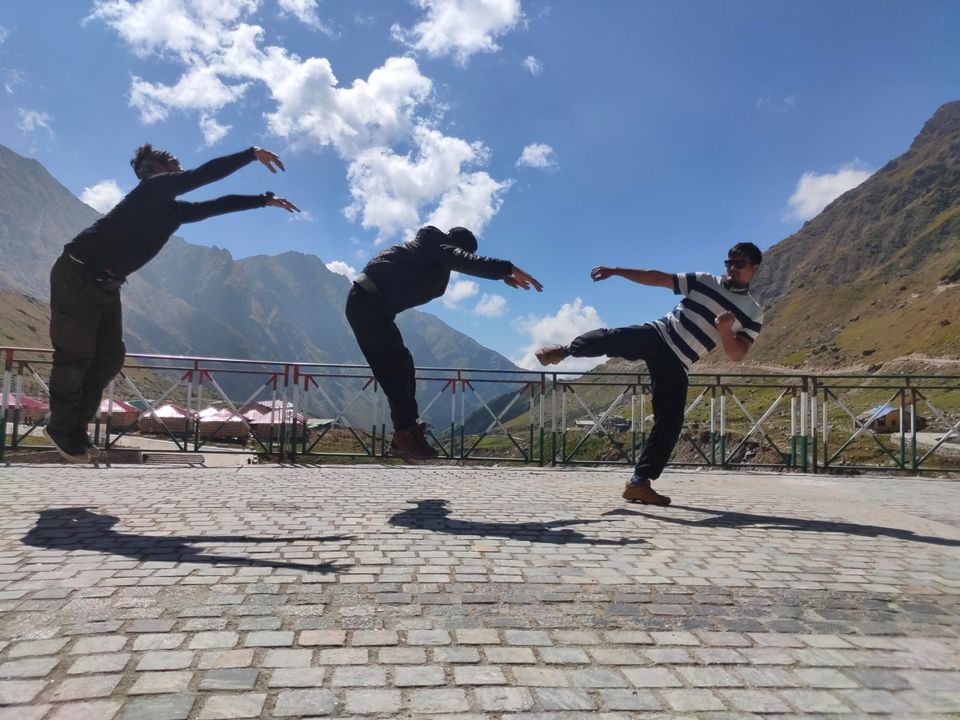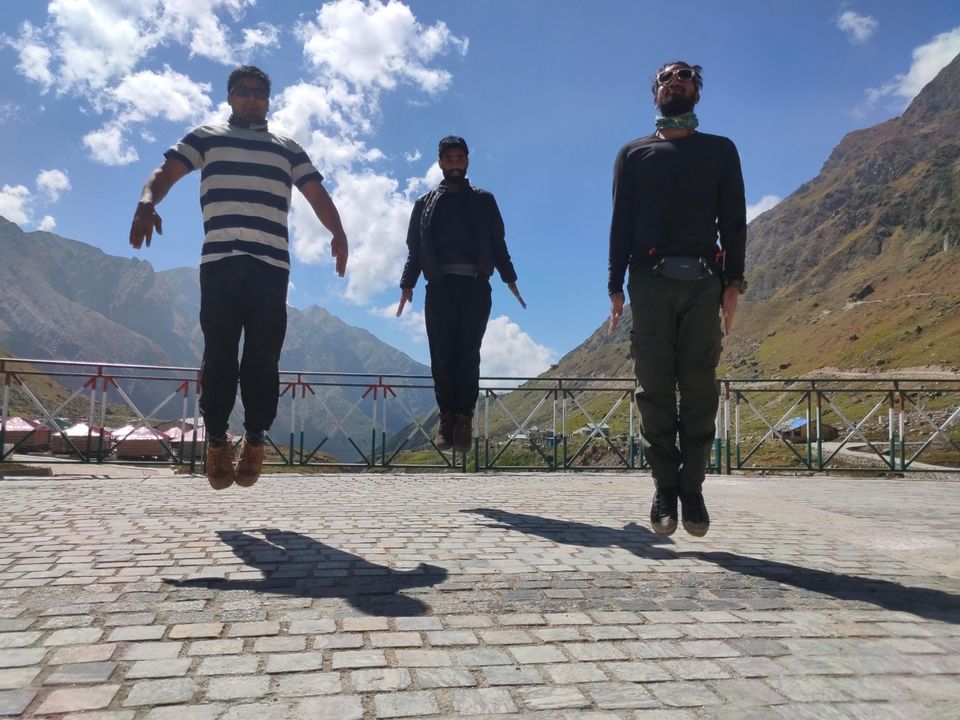 Pro tips: -
1. Be a minimalist while trekking, it will hurt you less. Even 200gm extra weight on trek will daunt you.
2. Cut your toe nails to zero as when you walk for miles, your foot hearts with the impact of your nails.
3. Keep candies/choco bar/sneaker, it will give you energy and save to a lot of money(price is double on the trek).
4. Don't be over smart, you will have to pay for that. Just accept what you are going through and share the same with your friends & family, you will always be helped and you will feel good after that.
5. Keep Volini, first aid and Fevi-quik(in case your shoe come off).
6. Be in the moment and enjoy.
Thank you for reading, share with your friends if you find this useful in any ways.