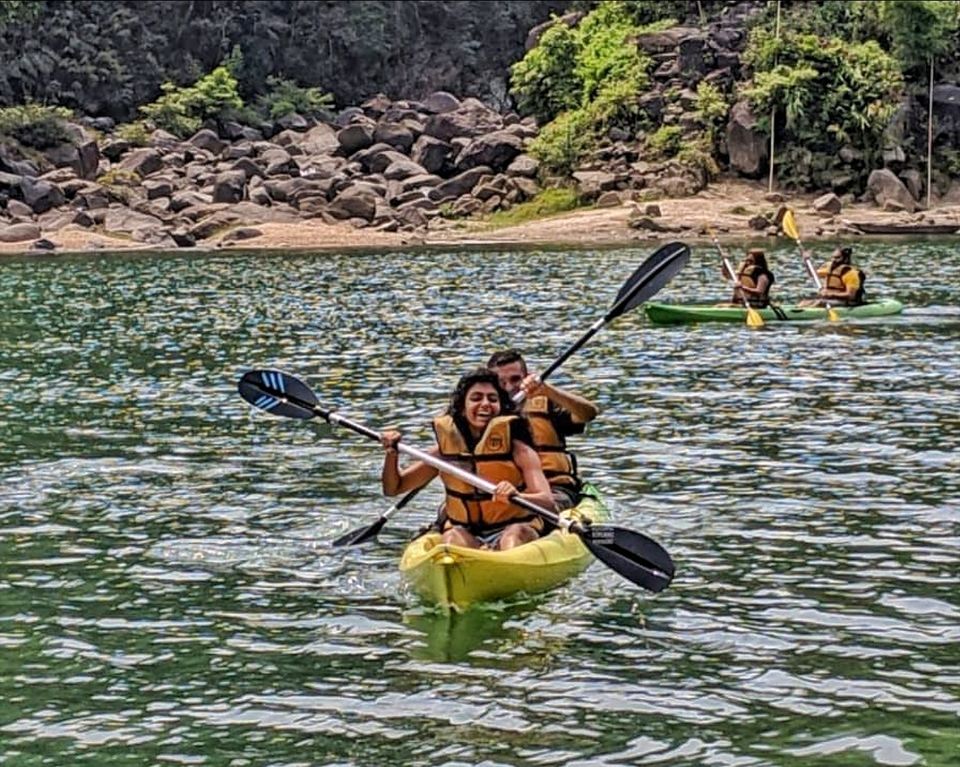 About the place:
Shnongpdeng is a beautiful place located in the Jaintia hills of Meghalaya where the serene Umngot river flows. Water of Umngot is so clean that the river-bed can be seen even from a suspension footbridge high above. You will forget to blink your eye on a boat ride on this river as you wouldn't want to miss the mesmerizing view of river-bed through the crystalline waters.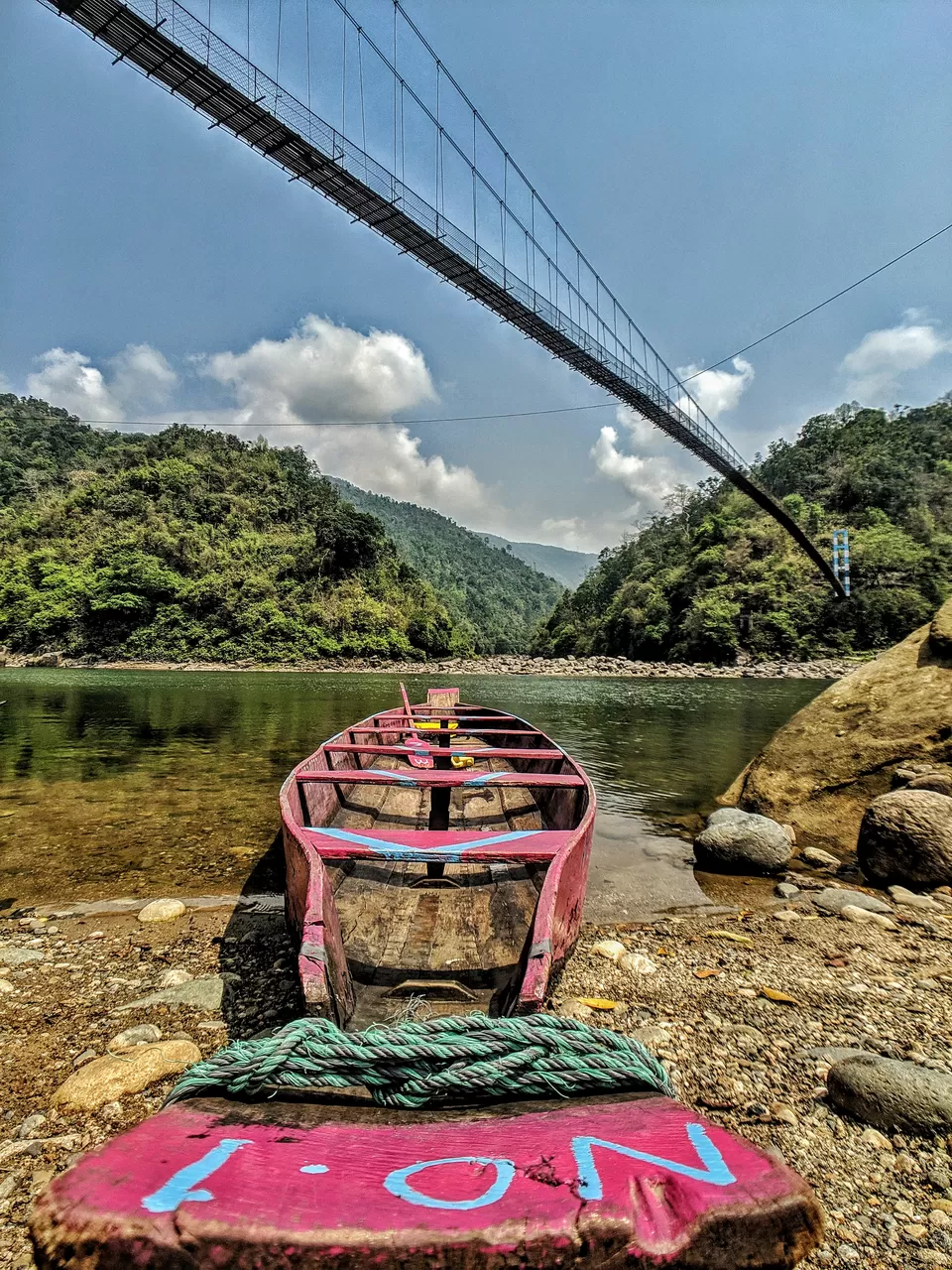 The People:
Those people who run this place are a true reflection of Meghalaya's hospitality. Besides running a top-notch camp, they really know the place and are possibly the most reliable people to go adventuring with. For them, the safety is a top priority and no one is allowed to undertake a boat ride or do Kayaking without life jackets.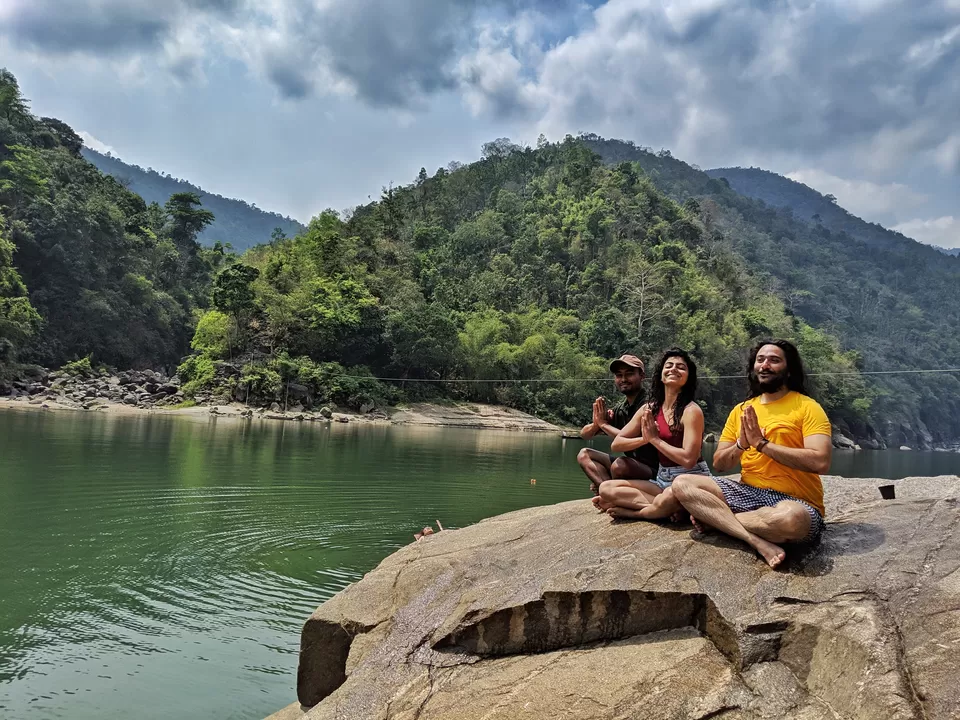 About the campsite:
Tents are available for those who seek to enjoy the experience of camping in the jungle by the side of the river. They provide you with home-cooked delicious food. Also, the restrooms at the campsite are very clean.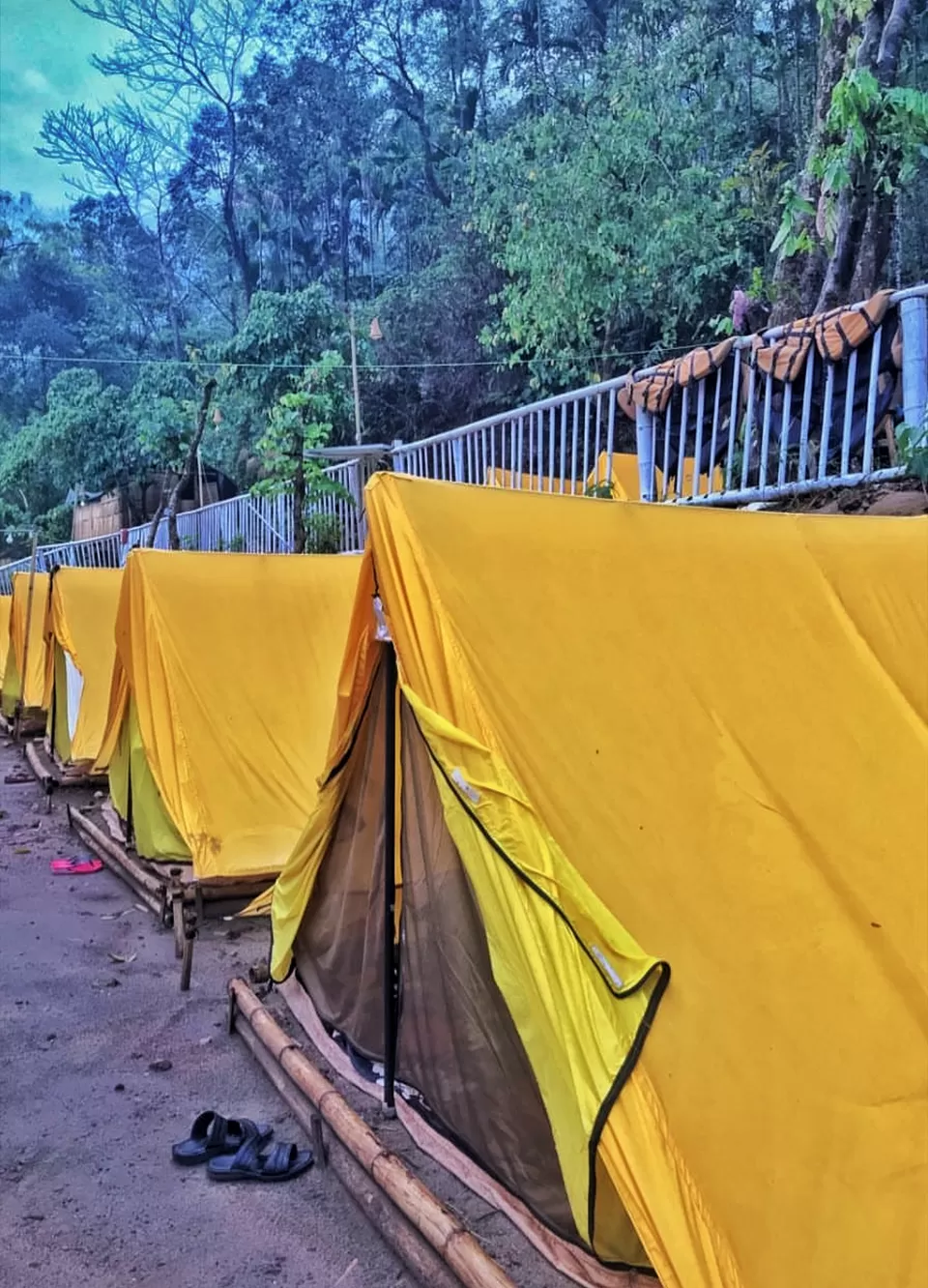 How to get there:
Nestled in nature, Shnongpdeng is about 90 km off Meghalaya's capital Shillong via Dawki. You can get a shared taxi from Shillong to Dawki. Shared taxis also run from Dawki to Shnongpdeng and back. If you're traveling in a group, it will be cost-effective to hire a vehicle from Shillong. (90 km, 2-3 hours)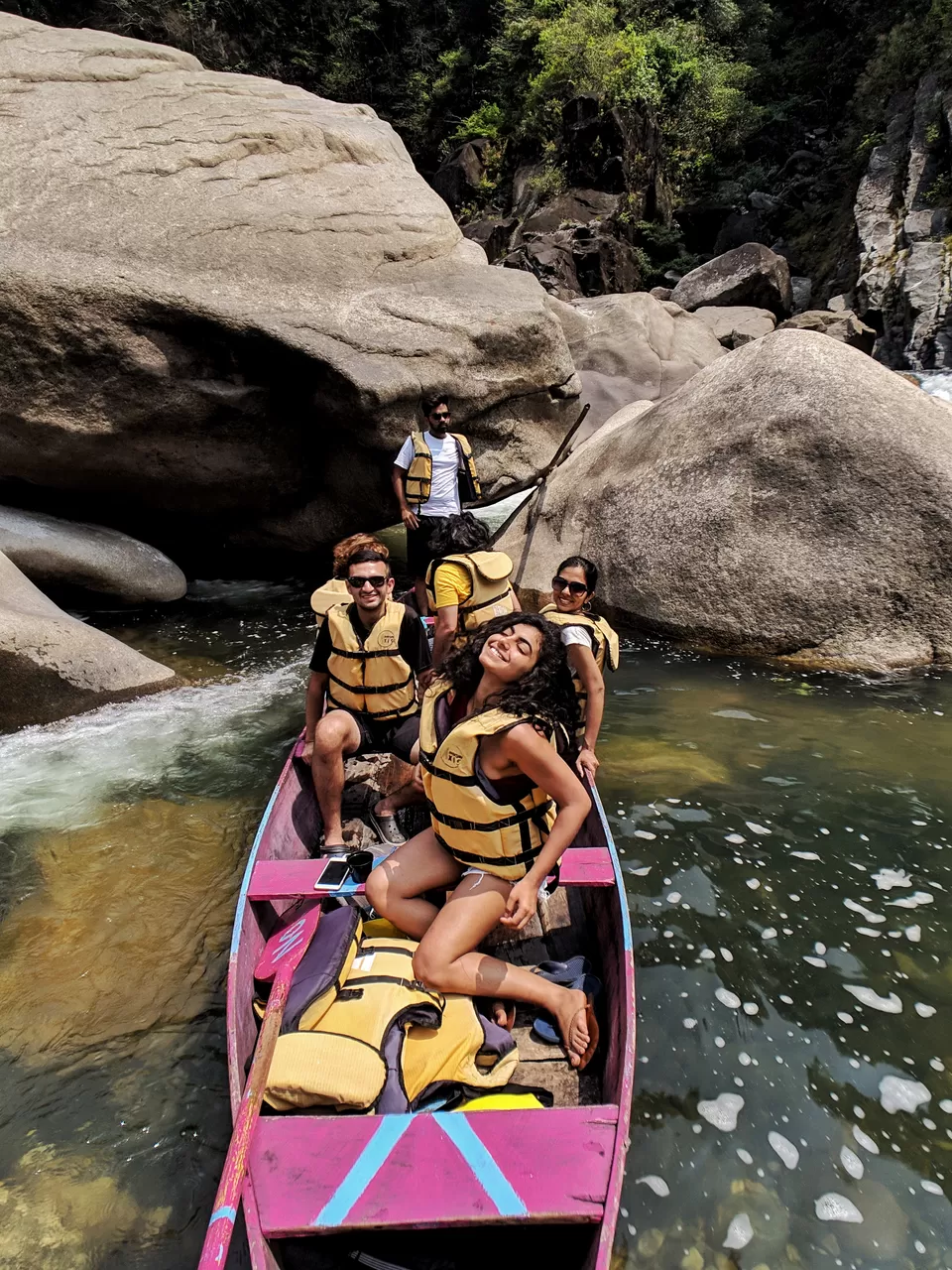 Best time to visit:
The best time to visit is from October to April. The river is the cleanest in the winters. During the monsoon season, the water gets muddy. If you're visiting during the rains, you will miss the clean waters of the Umngot.