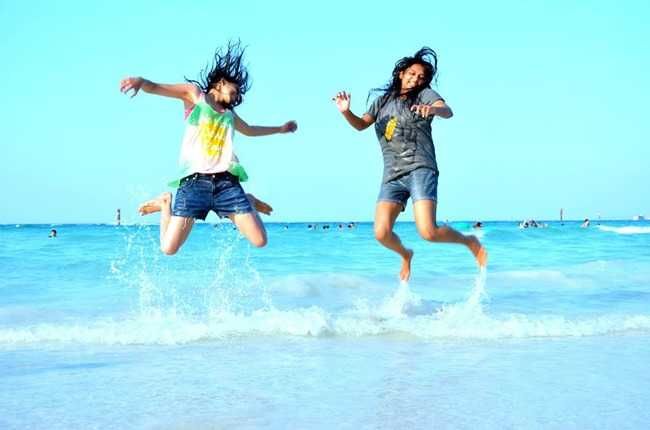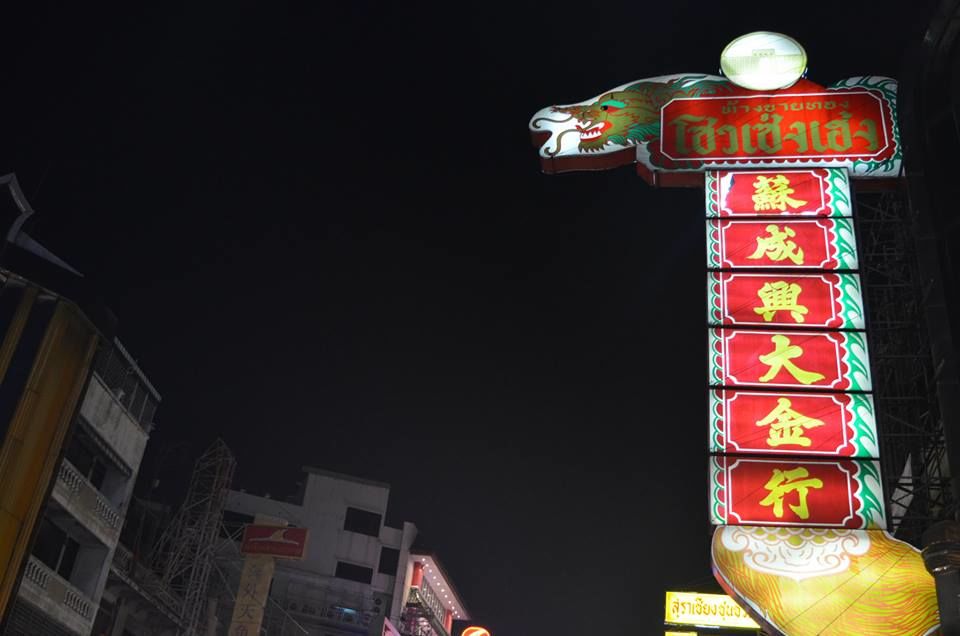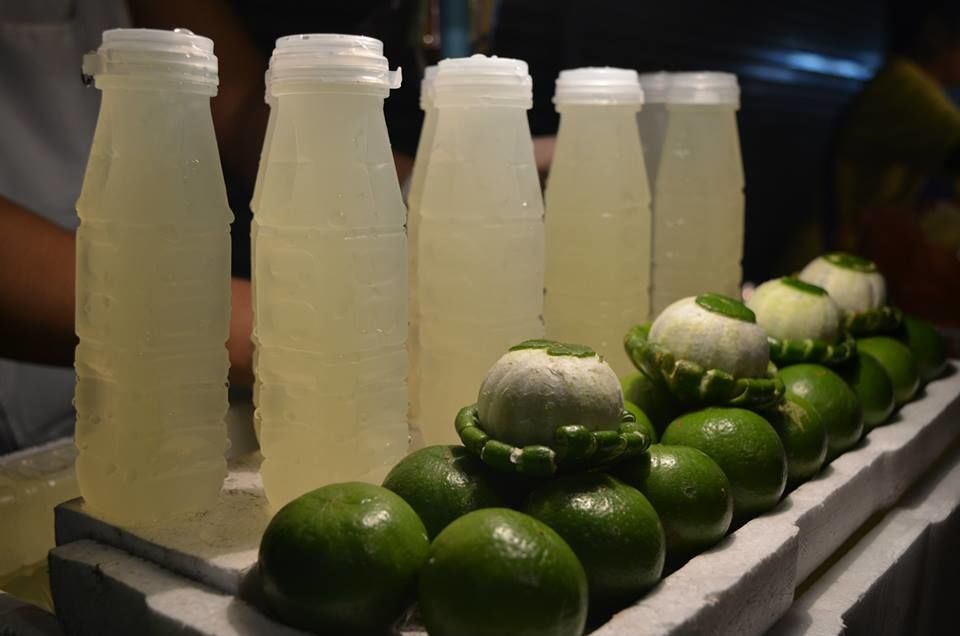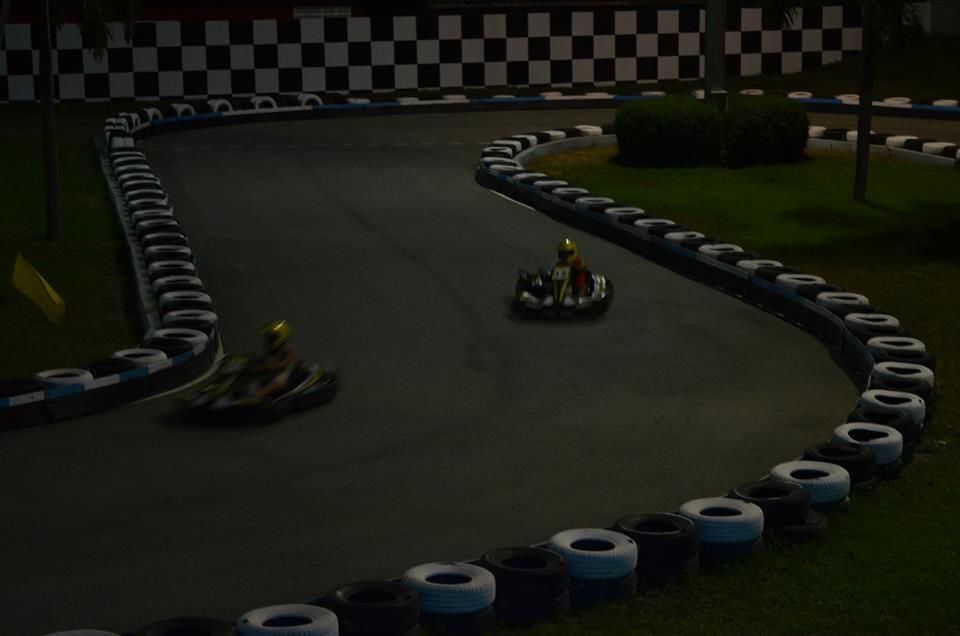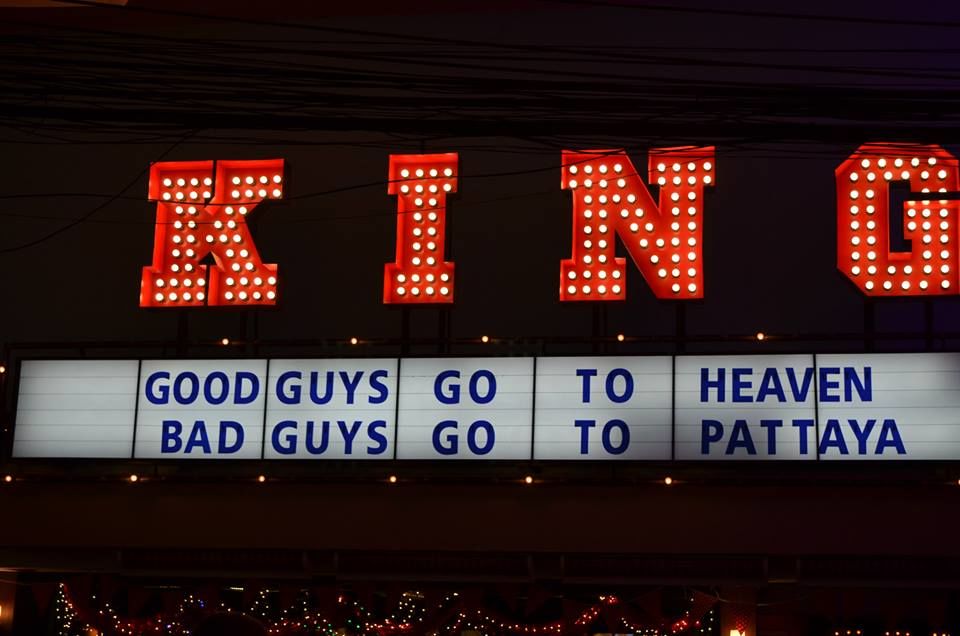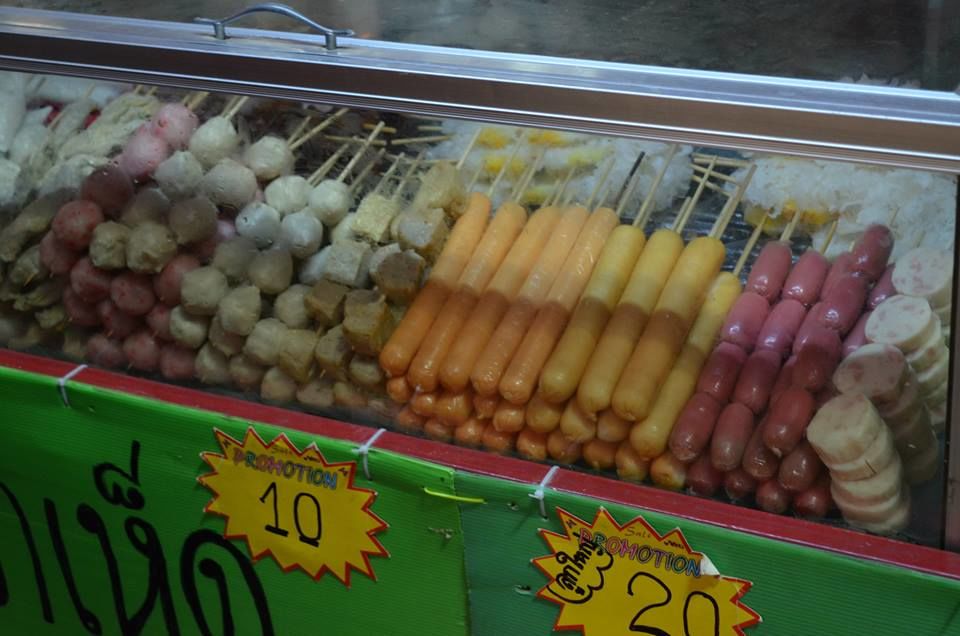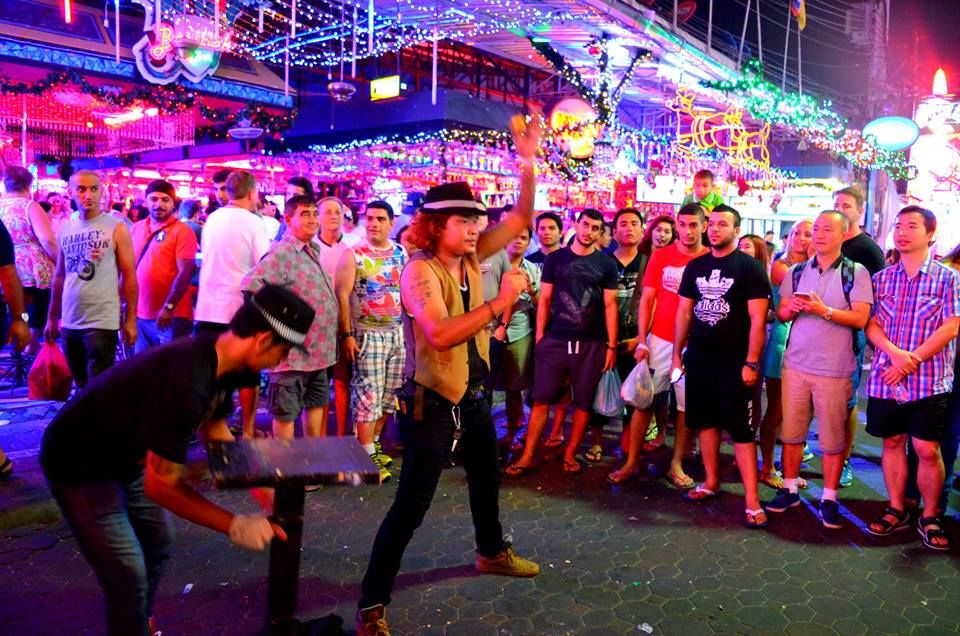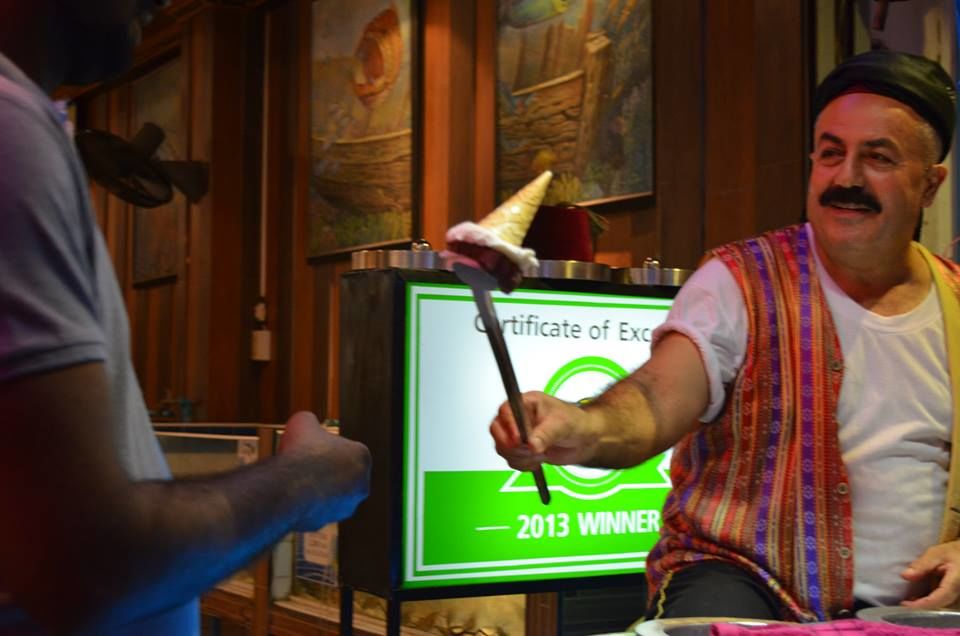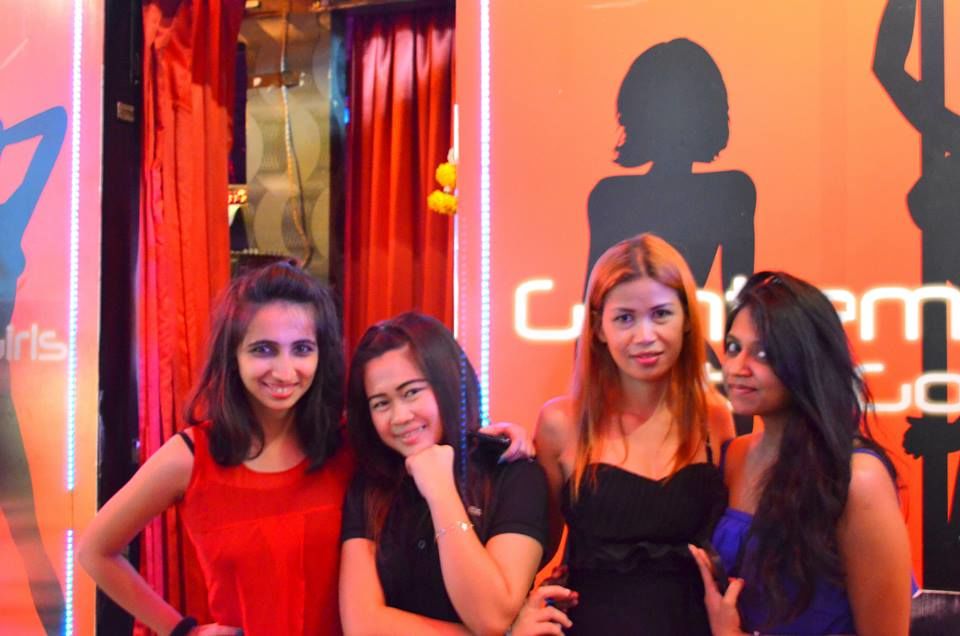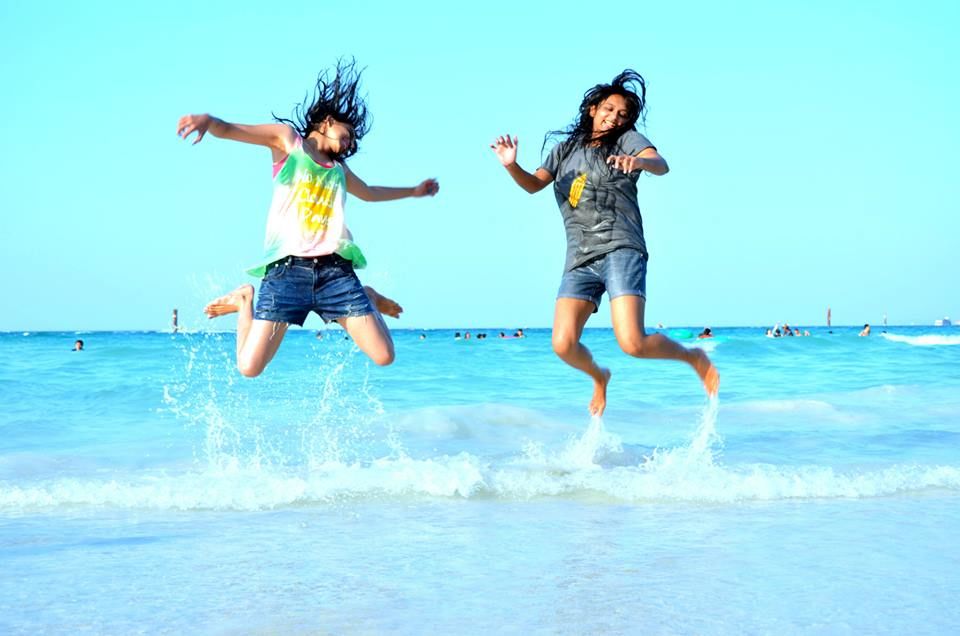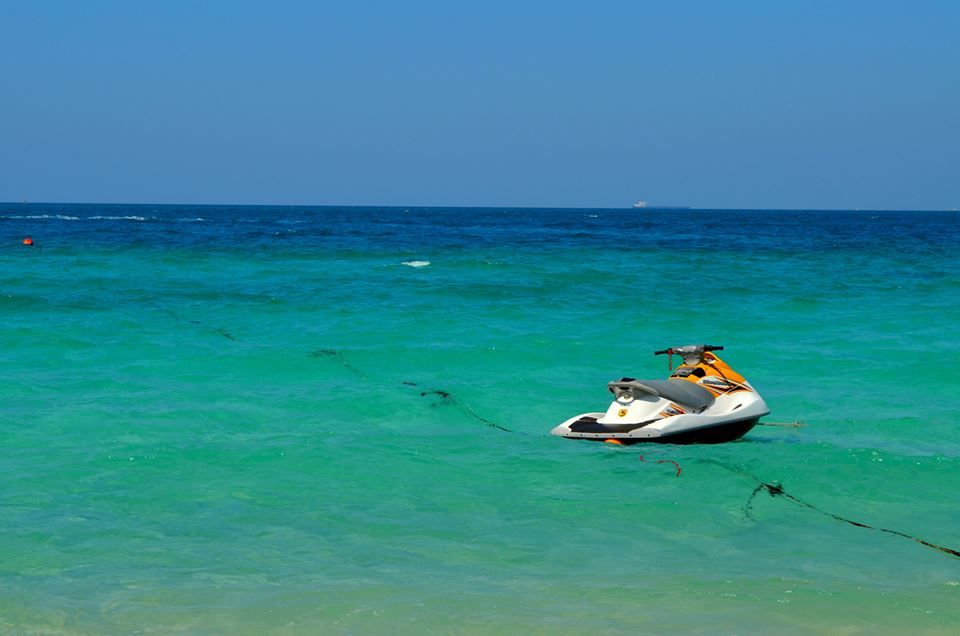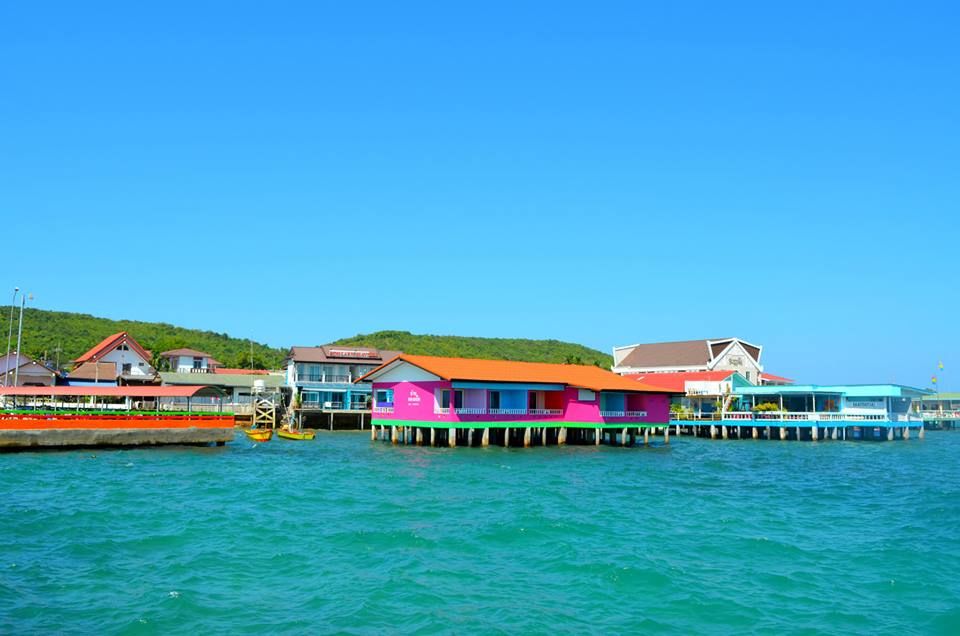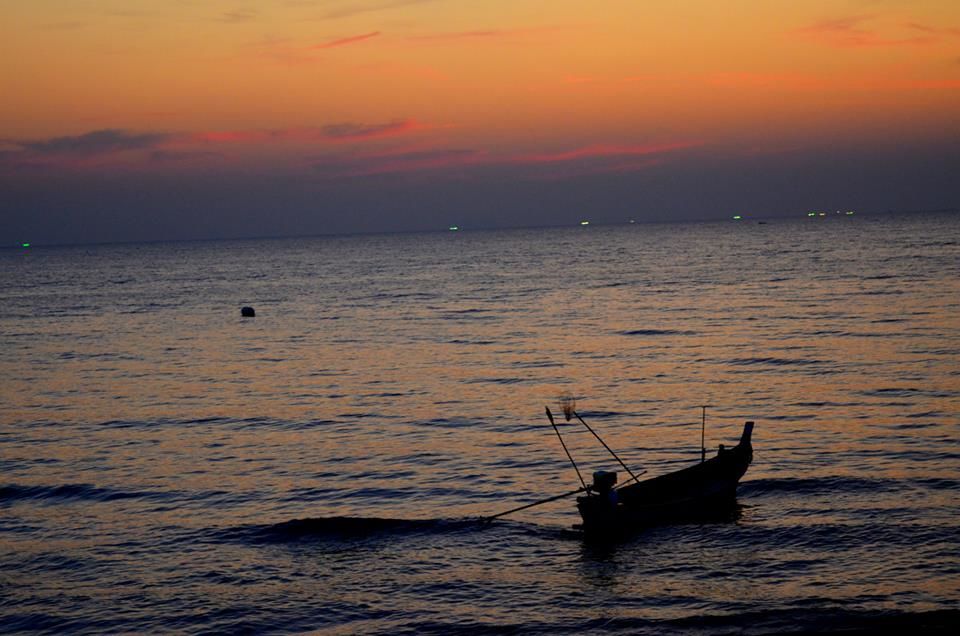 First things first without beating around the bush if you are looking for a trip with family, parents or for the honeymoon sorts then this ones NOT the place for you. You are in your late teens or twenties and need a budget-friendly trip? then this is a definitely must do.
As much as I liked Bangkok Pattaya for its vibrance, a rich religious backstory and the unending shopping escapades, I felt that unless you are looking for loads of shopping or lots of good non-vegetarian street food and some gogo shows and bars, this ain't your place to be. Ofcourse it does have its culture and the magnificent temples of the likes of reclining buddha and the much adored Vat Arun, however the main attraction does remain its voyeuristic nightlife.
Would I come back to Bangkok Pattaya again? Not until I've explored most parts of the world for sure. would I come back to Thailand? Yes most likely to go visit Phuket and shop along the way maybe.
Coming to the good chunk of it if you are looking for a trip with friends where you can enjoy the blue-water beaches, do lots of shopping, eat some great non-veg food and have a decently good night-life all without burning a hole in your pocket then Bangkok-Pattaya it is. Definitely a one time try.
They say Pattaya is a more notorious version of Goa and Bangkok is more upmarket and clean version of Mumbai which is true but only till a certain extent. Bangkok has alot of personality to offer it can make you all contemplating while you are at one of the Wats at the same time it can make you child-like greedy when you are out to shop, it can make you test your wits with the scorpions etc offered to eat at the same time it can sweep you off your feet away with one of the friendliest night life it offers. The gogo shows can be depressing for some and exciting for some but what Bangkok does is offer you alot of emotions al different from one another.
Pattaya on the other hand has distinct 2 features which one can exhaust completely the colourful life at Walking Street and the Beautiful Blue Beaches around Pattaya which will make you want to extend your trip. Indulge in adrenaline rushing water sports or just take a colourful tube and float around the clean blue sea, you will be left asking for more definitely.
Bangkok has alot to offer for everyone and the amazingly cheap ticket rates just make it a perfect quick excursion for students who would end up spending around the same for any trip in India. A 17k return ticket and even cheaper stays available makes Bangkok and Pattaya a first option for most first time abroad travellers.
Phuket is good bet to explore while one is here but the internal flight from Bangkok to Phuket was digging a big hole in our meagre pockets so we chose explore Bangkok and Pattaya thoroughly in that one week, and trust me one week was less to explore the both in and out. So the decision to leave Phuket for another time was good plan as Phuket does deserve it's share of time and is more of a romantic place than a student place as it's obviously more expensive than the low-maintenance siblings of Thailand.
Vegetarians all the very best, you can always click the food if you can't eat the food.
Malee Jomtien Room Service a super-secret hideout located in one of the many by-lanes opposite the pristine and laid-back Jomtien Beach of Pattaya shouts out loud VALUE FOR MONEY. We booked this place about 2 months in advance from Agoda for the new years 2014-2015 and we got amazingly cheap rates and when I say cheap I mean dirt cheap. We were mentally prepared to stay in a shady place with pathetic loos and dirty sheets but when we landed there whoa whoa whoa were taken in for a big time surprise. The rooms were big, clean and well maintained and same goes for the loos (very important). The main backdrop is only that the bed is really hard, it feels like you are sleeping on a bundle of cardboards covered by white bedsheet so that's one thing you should be prepared for if that is what your place of abode is going to be during your sojourn in Pattaya. Breakfast is complimentary and so is the Wifi, all across the hotel and the owner of the place is just adorably sweet.
With less staff and really less noise and decent accessibility to the Jomtien Beach I'd definitely recommend this place anyone looking for a budgeted stay. Quick Tip - Ask for a room with a Balcony and you can chill there at late nights and early mornings with a pint or two. Also avoid rooms on 3rd, 4th or 5th floor as they DON'T have a lift, but potters who'll shove your luggage up in the room. Jomtien is a little away from the walking street and takes a good 15 minutes and a 10 baht ride in Song Taew to get there.
Song Taews are the local taxis which look more like a cute mini bus where people just hop on and get down as and when they feel like. As Pattaya is relatively small most Song Taews go from Jomtien to Walking Street (the place to be at!) all you have to do is wave your hand and stop a Song Taew coming your way (at the beach side) the Song Taew will stop and hop in to stand or sit according to the occupancy, if you want to get off somewhere all you have to do is look for a button on the ceiling of the Song Taew press it and hop out to pay your fares to the driver.
When you see Mc Donalds just hop out of your Song Taew and through one of the by-lanes you will land up at the Walking street.Jomtien as Beach is peaceful, pretty and has some basic water-sport activities like your jet-ski, banana boat ride and the colourful tubes which most indulge in alongwith happy beach chairs and the tastiest Narial Paani ever (Coconut water). There are safety ropes for people who wish to swim and inspite of alot of tourism the water is quite clean. The sunset and the sunrise are a must do out there and due to easily accessibility to the hotel room it gets very easy to reach there at the right time. At night it becomes a fun place to be at with people ghettoing around their cars and playing loud music and making merry.
For the ladies there's one more night market there bang opposite the beach so after some usual chilling you can hit there as your male companions can be close and yet not so close to annoy you. We went in the month of December so it got pretty cold by the evening but not that cold as you would have to give your shorts and tshirts a skip. Also the beach has ample food supply, so if you are looking for meatballs and stuff on those lines you will get it all fresh right there but if you are a vegetarian the restaurants opposite the beach may just save your day after a cold refreshing swim in the water.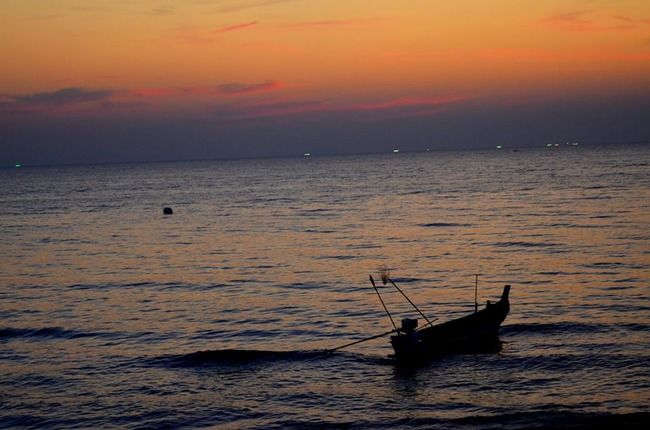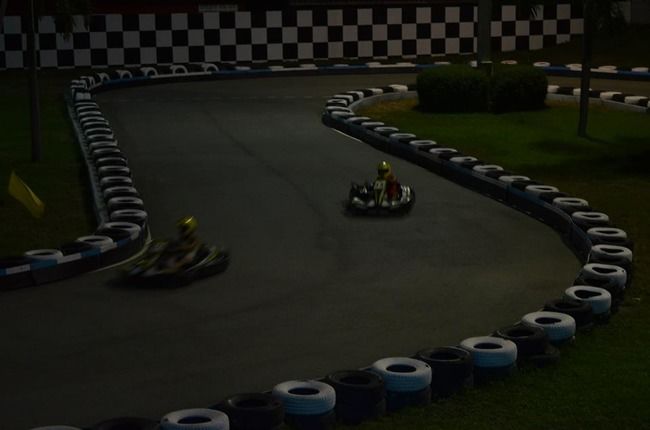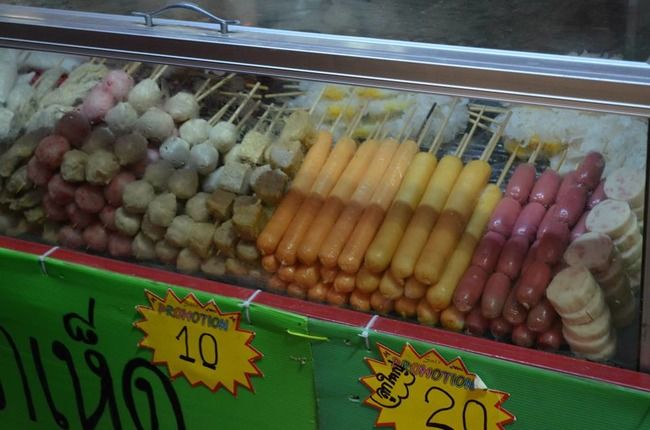 The infamous, notorious and the place to be at Walking Street will leave you curious when you enter but disturbed when you leave. GoGo Bars, gogo shows and lots of music everywhere all enveloped in so much of colour and so much of light Waking Street is one long street full of clubs on both sides. Be it the ladyboys spanking men as they walk by outside spankies, or the men murmuring ping pong show ping pong show with menu cards flashing in their hand, lots of raw talent out on street for entertainment and bustling bars with pool tables, some local bands, wrestling rings and gogo shows, you'll get it all in this one long street. Bar hopping is the way to go out here when you come in first, c'mon you don't want to be drunk already before you see the entire place. With Alcohol so moderately priced, you will not spend much even if you are club-hopping. Leo their local beer and the Chang are sold at dirt cheap prices but somehow they all seem too diluted and take forever to get you tipsy.
The Gogo shows seem all morally incorrect to go for and most of you will come out regretting funding for something like that, but most like me will anyways end up going in to know what they already know. ATTENTION LADIES At the end of walking street there is this street shop which gives you shorts for 20 baht, you wouldn't mind picking a few for yourself and everyone else or probably start a shorts business. And there is a big swing just at the end of walking street costing about 110 baht for a crazy ride of BIG SWING which will last for a few minutes but will take forever to forget as it is way scarier than it looks. Don't eat or drink before hopping on to it unless you want to throw up mid-air.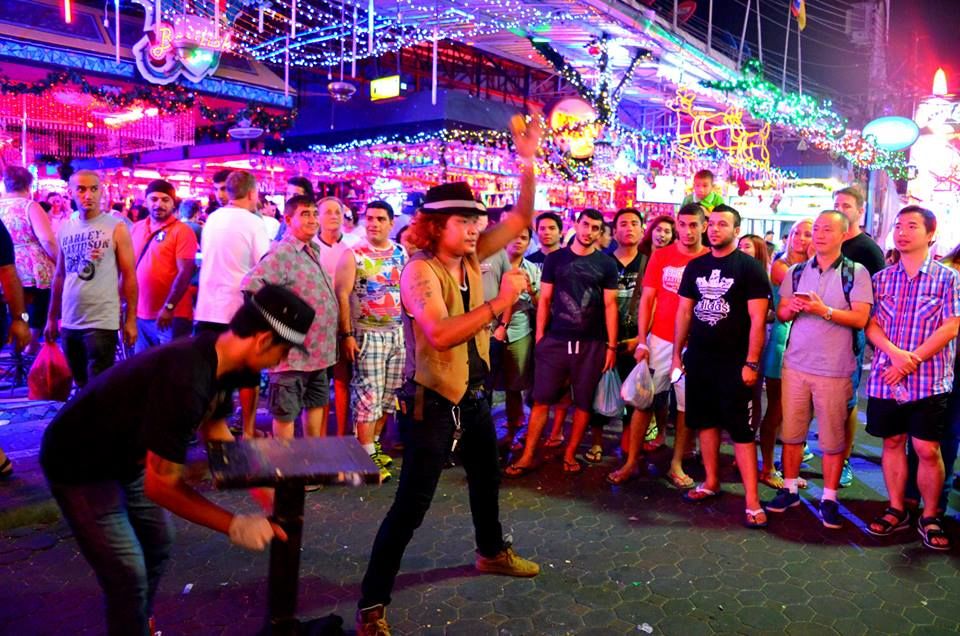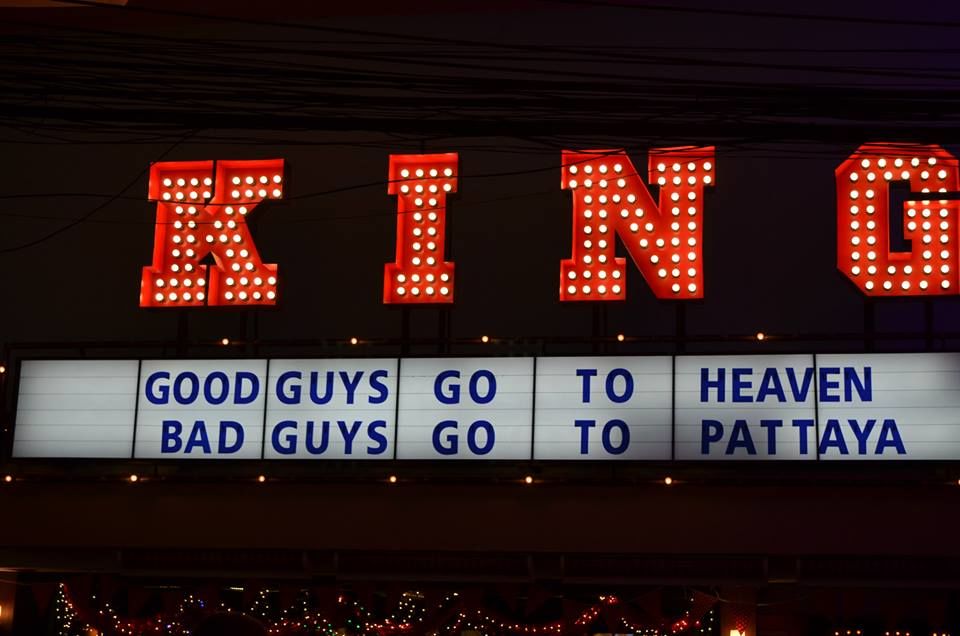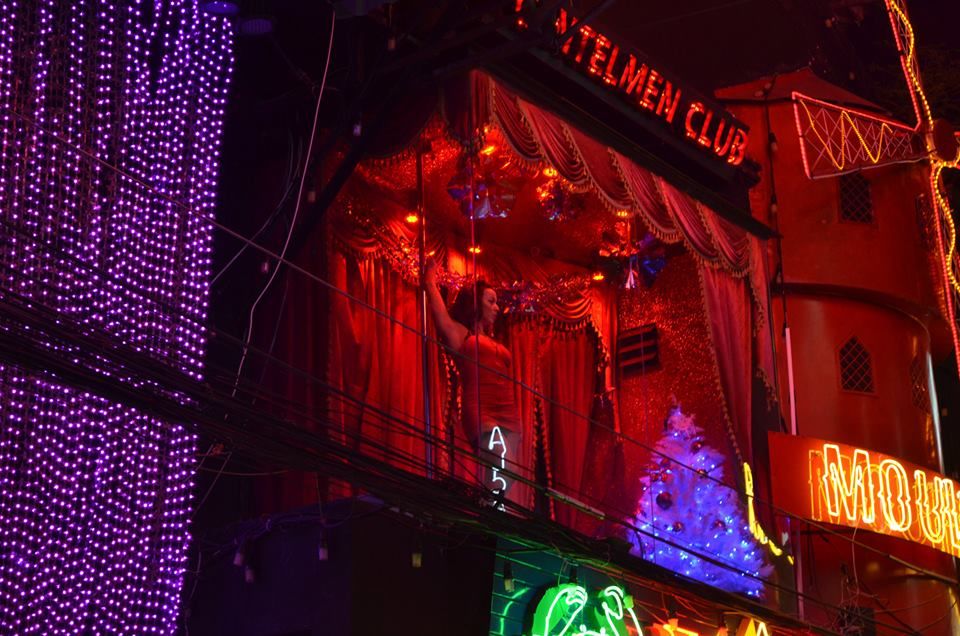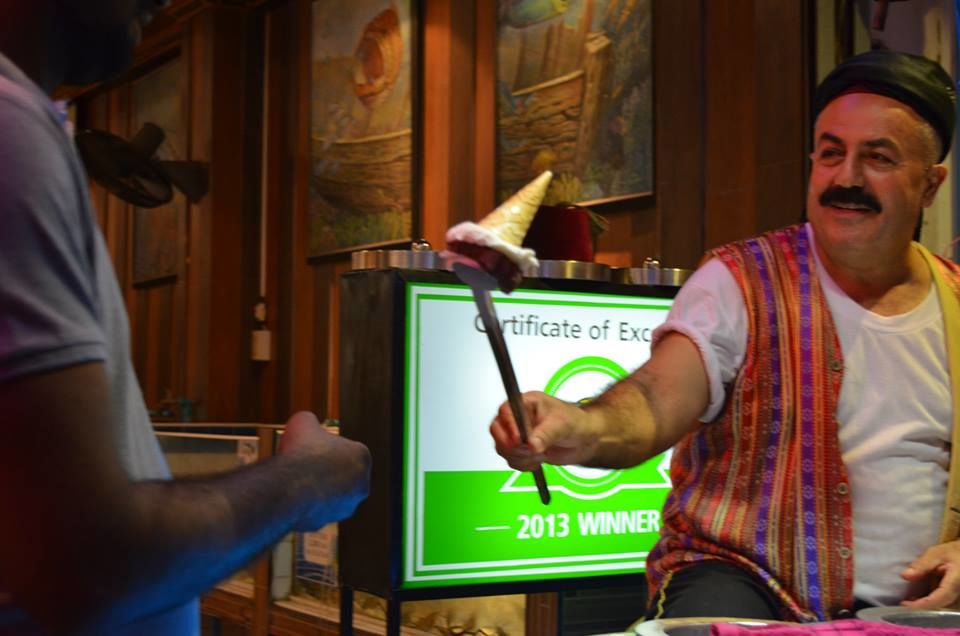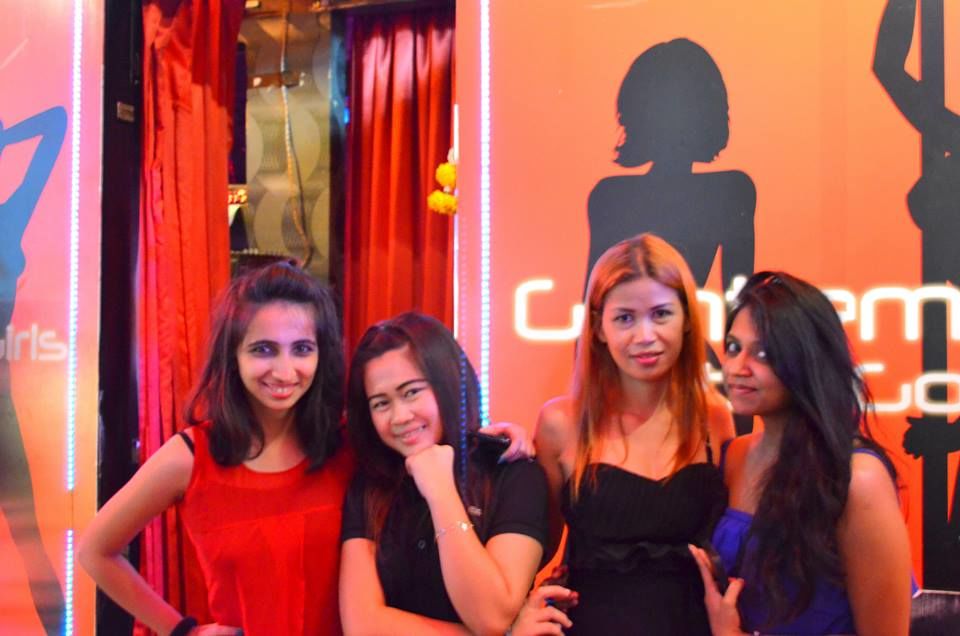 Pattaya remains undone without a visit to those pretty miniature islands which get the closest to the expensive beaches of Phuket. Well there are multiple islands at a stone's throw away from Pattaya so which one to pick? The safest bet is a jetty to Koh larn which is the most frequented one and a slightly more commercial one as compared to the other tiny one. Sounds like a conventional choice I know but it was our first time abroad and we had only one day to spare to an island so we picked this one as water sports was the first thing up in our ahead.
A jetty ride from pattaya Bali Hai Pier which is adjacent to the beginning of walking street is the perfect way to get to practically all the islands around Pattaya. Ferry's start as early as 6am and the last one is about 6pm and a good 40 minutes picturesque ride steers you through clear blue waters right at the island which is as beautiful inside as it looks from far. The best way to navigate within the island is undoubtedly those little bikes that you can rent for a day and land yourself in some of the most beautiful nature's pockets largely desolated and pretty. At the beach ofcourse there are multiple activities that you can indulge into and must indulge into and by activities I mean water sports. wink wink nudge nudge.
So as soon as set your first foot on koh larn you are most likely to be ghettoed by a bunch of men all luring you to select their brochure which have exactly same pictures of people snorkelling, diving, underwater walking etc. Now how to pick the right guy when they all look so similar and so do their brochures? it is simple, speak to 2-3 of them and ask for a final price, or you can also go to the beach and get a deal out there as most beaches there have someone to handle this. We managed to get a deal of 1100 baht for three people for underwater walking (with underwater video and photos) that too in peak season time and that was after a lot of haggling. So you know you can push it down that low atleast. Also also if you get all pally with the speed boat rider on your way back, you are very likely to get a chance to ride the speedboat all by yourself and that too for free. The underwater walking is pretty average as the place where they will take you too won't be in the middle of the sea, but more close to land of some other island.
But hey it isn't that bad either, definitely a must time do, not less and not more. The flaura and the fauna deep down below is surreal and definitely breathtaking. PS - For all you vegetarians having this undying urge of trying authentic Thai cuisine (like me), hold your curious taste buds while you are here as practically every face of an innocent looking rice or noodle here will have some past association with the fish oil and once you order Veg rice after 15 minutes of haggling with the waiters you will land up with lots of Rice and sticky noodles in a bowl made up of scooped out cabbage which will be smelling like fish without any salt that too.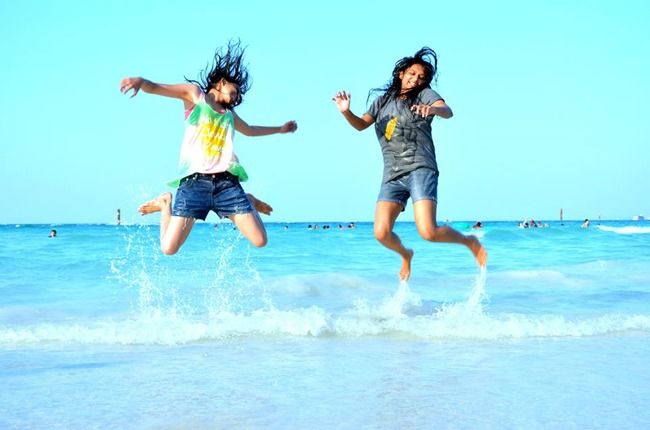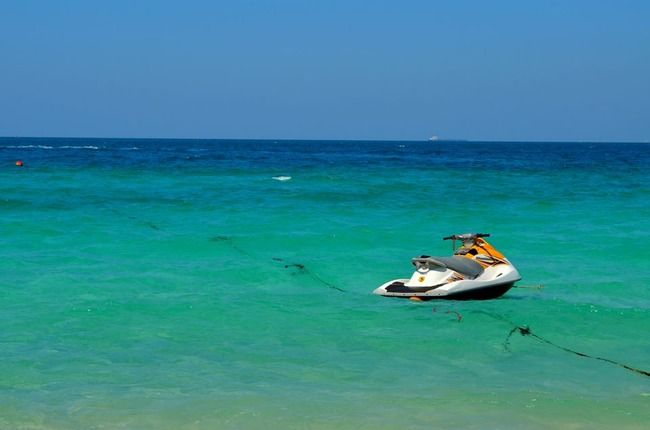 After a good 2-3 day excursion of Pattaya the wild-child of Thailand it was time to come back to the sober sibling of Pattaya which was Bangkok and ofcourse this one was way different than its younger sibling but both still had a similar DNA.The whole objective of exploring Bangkok was simple, we wanted to shop and shop alot, so we saw no point roaming around with luggage to Pattaya and well well the decision quite worked for us. Bangkok does offer alot and definitely the quality is not bad at all for the prices at which it offers garments, bags and all the awesome things which you have to pick up before you depart from the multi-faceted Bangkok.Pratunam Market, Platinum malls and a couple of more malls are in the same vicinity and are definitely time consuming, but will leave you overwhelmed with variety, quality and styles of garments and accessories it chooses to offer. Maybe the phrase shop till you drop was originated somewhere between these malls. You can experience a good thai spa somewhere between shopping near Pratunam Market or somewhere between club-hopping at Khao Sarn Road. And this one specially calls out to all you MEN who don't have the patience to shop or haggle with the sellers, pamper yourself to a good spa while your girl shops around and once you are out, you'll be rejuvenated enough to carry lots of bags with a smile on your face.
From the different Wats (Read their temples) to the bustling Khao Sarn Road, from the food-hub China Town to the the Bangkok Museum and all the touristy place, Bangkok definitely has alot of personality. It caters to everyone. Yes it does have its set of Go-go bars as well but since you have been there and done that in Pattaya you rather explore other dimensions of this super colorful place.We stayed at the Nasa Vegas Hotel which was in Sukhumvit soi 8 but we felt we are really disconnected from the actual bangkok so staying in one of those hotels at Khao Sarn Road will be the best bet as that will make you feel you are at the heart of Bangkok and will have an amazing time interacting with the other visitors. Nasa Vegas wasn't one of the bestest play to stay for multiple reasons, they don't offer free WIFI and yes THAT IS VERY ANNOYING.
Free wifi is very important and one can't do without it, also the rooms are the size of a smoking cell, not even a smoking room, but a small tiny smoking cell. Also people can get a tad bit mean, as in the service etc. But it's cheap and well connected to the airport via skyline, hence has it's share of visitors.The fruits are too die for and you'll get the freshest pineapple ever in China Town most likely. So binge on them everyday as much as you can. Even the Coconut water has an extra sweet taste altogether and one can get addicted to it.
The Khao Sarn Bar at night became our favourite place and in our 3 nights at Bangkok we ensured 2 of them were spent well at Khao sarn Bar. The drink they serve in Buckets is to definitely ask for and the Dj's are pretty sweet to take your requests and play your song. The travellers meet here, interact and are out here for absolute fun. The Wats are too many and it would be unfair to leave Bangkok without getting a sneak peek into one of the Wats which take you to a pristine side of Bangkok which has so much culture and history than it appears to have.
Wat Arun was my best bet and smooth ride on the boat to get there just before the sunset made my experience of the Wat all the more wholesome. There are quite a few Wats one can explore, but Wat Arun at sunset is a must do.We couldn't do the Tiger sanctuary as it needed an extra day and we didn't have enough to spare but definitely ensure you squeeze it in your compact itinerary.
The Forensic Museum is also something we missed as we landed there during holidays but has alot of interesting things to offer. Once again the fresh flower market will need a whole day almost to capture another side of Bangkok but if you have the time, then these are experiences definitely that will you make the whole experience wholesome. Handy Tips The boba tea is a must do local tea, it is available at most MRT stations and touristy areas and it is a very bangkok thing to do.While going to the airport the skyline is absolutely well-connected and the best to use and save alot of bucks on the cab.
The Chatuchak Market is huge and has a lot of variety in jackets, boots and bags and also some clothes so spare a half day and visit there on a Saturday as you are bound to splurge alot of time and money there.The coconut ice cream available at the Chatuchak Market is to die for and one can't miss that out.All the places including the Chatuchak and the Siam road and malls are well-connected by the MRT, which is pretty easy and safe to use unless ofcourse you are in a group of 4, in which case Tuk Tuk and Taxis are the best bet.It's not just the Tuk Tuk walas but also the Taxi walas bagain, so never hesitate to bargain absolutely anywhere in Bangkok they are well used to it and ofcourse with a pretty sweet smile on the face please.
Pratunam market opposite the Platinum malls is your place to be for dirt cheap street shopping and the ultimate place to fill your wardrobe, be there by 7ish to avoid the crowd. China Town doesn't offer anything for vegetarians and there is dog meat etc hanging everywhere so if you are not the kinds who can stand the sight of it then avoid the China Town. Platinum Mall is has stuff at a slightly expensive range but if you buy in bulk they willingly bargain. Bulk is the way to go, so gather some ladies and have lots of fun.Vegetarian Food is not that hard to get, but there are small individual restaurants located in different parts of Bangkok so a research before exploring that area will not keep you starving.
They make alot of personalized stuff in the Pratunam market, its cute and you wouldn't get so much customization here in Mumbai.The junk jewellery is dirt cheap and you'll get lot's wonderful accessories with your tops that you buy if you ask for it and buy in bulk.From your homeland carry not more than 4kgs of luggage and you will thank me. It's very natural to shop till you drop there and each piece of thing liked and not picked will haunt you journey back to your homeland.
So please ensure you pick up everything you like as Bangkok is the place to indulge in. 22kgs is your maximum limit to get loaded on in Bangkok and you know you can carry alot in your multiple handbags as well. Bangkok needs it's share of time to swing you effortlessly through the picturesque chao phraya river somewhere into the drunky nights of Khao Sarn road. And it is said over and over again that at Bangkok there is something for everyone at an affordable rate. Timing your itinerary is the best way to go as there is alot to do, but the time is generally less.