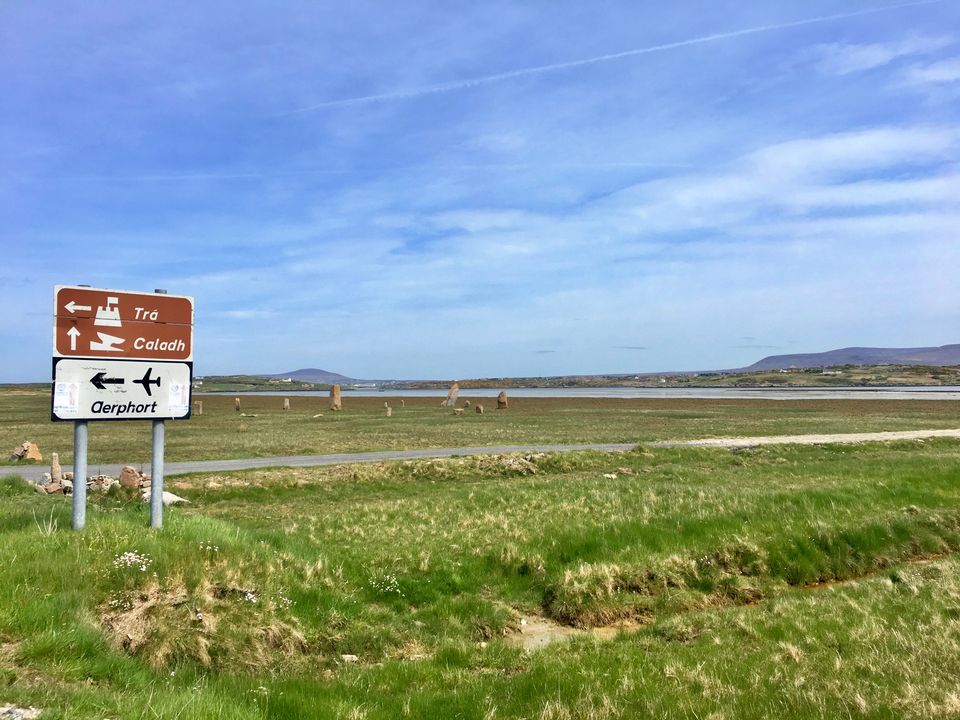 Letterkenny ... a small town in Ireland thats not yet commercialised and still holds the real charm of a typically Irish town not buzzing with tourists all the time....
I got an opportunity to work in Letterkenny for a while ...It was my first visit to the European land ...I had heard a-lot about Irish pubs , coffee , music ... gunnies the beer and Irish whiskey ... and now it was time to experience it all first hand ...
Our days started with a perfect European breakfasts all neatly arranged ... Backed beans ,Irish soda bread, meat , egg , choice of cheese and tea or coffee to kick start the day .....and after a day full of work...we spent evenings in typically Irish pubs where the locals came to spend time with their loved ones ...
Letterkenny has its own pretty gems still hidden away from world ... We explored the place on a free day ... took a ride to the Church ... a walk on the main street and headed towards Glenveagh Castle situated in Glenveagh National park ....
Enroute to Glenveagh Castle we were treated with amazing landscapes and lots and lots of sheep .... I suspect the sheep population here must be definitely more then humans .... we were also shooed away by an angry momma sheep while we tried capturing some snaps of her little "lambinos".....
Though It was past the castles visiting hours when we finally reached it ...the road trip to the castle through the national park and back was a real bliss ... we were accompanied by wide open grasslands and huge rocky mountains occasionally on the way...
While we defrosted our Indian selfs in Irish summers sipping nice hot Irish coffee at the end of the day ... we were being filled up by local colleagues about the airport we were gonna fly off to Dublin from as our last day in the town was fast approaching...
"Oh ! you are flying off Donegal airport ?? Any of you a nervous flayer ?" he asked in his rhythmic Irish accent that we had got used to by now....
"I am" I replied sounding nervous already....
"haha ! ... You are gonna enjoy the ride then... Its gonna be a 45 seater propeller plane ..." He said ...
after he enjoyed the look on my face for a while he added "But its the most scenic Airport in the world .... the view you get from above is just mesmerising .... you will love it .. don't worry !! "
we had researched all about the place we were gonna visit before the trip ... but little did we know about this beautiful surprise awaiting us .... " The Carrickfinn airport "
All excited to be at one of the " World's mosts .. " we packed our bags on our last day and headed towards the airport ....
Carrickfinn is located on the west coast of Donegal on the Wild Atlantic Way and is within a Gaeltacht region. Donegal Airport is situated on the west coast in the area of the Rosses/Gweedore.
I had never imagined an airport to sit at such a beautiful location ... away from traffic and surrounded by natural beauty ....
We reached way before time ....As we entered the building that did not look like an airport at all ... we realised, we were the only people present at the airport apart from the staff ....
This airport has a single runway and a single checkin counter ... Flights operate twice daily all year round from Donegal to Dublin Airport, with a schedule of up to 5 times weekly from Donegal to Glasgow International Airport.
After we checked in our bags I went out for a walk around the place ....
As I strolled around ..I was greeted by some curious horsies around the corner...
I moved a little further ... the way to airport has some humble houses on both sides and the livestock of the people living there .... a wide spread flat land and a backwaters from the Atlantic ocean ....
as the flight time was neared ... I walked back to the airport taking as many snaps as I could .... I found prefect frames everywhere ... every glance was a perfect landscape photograph...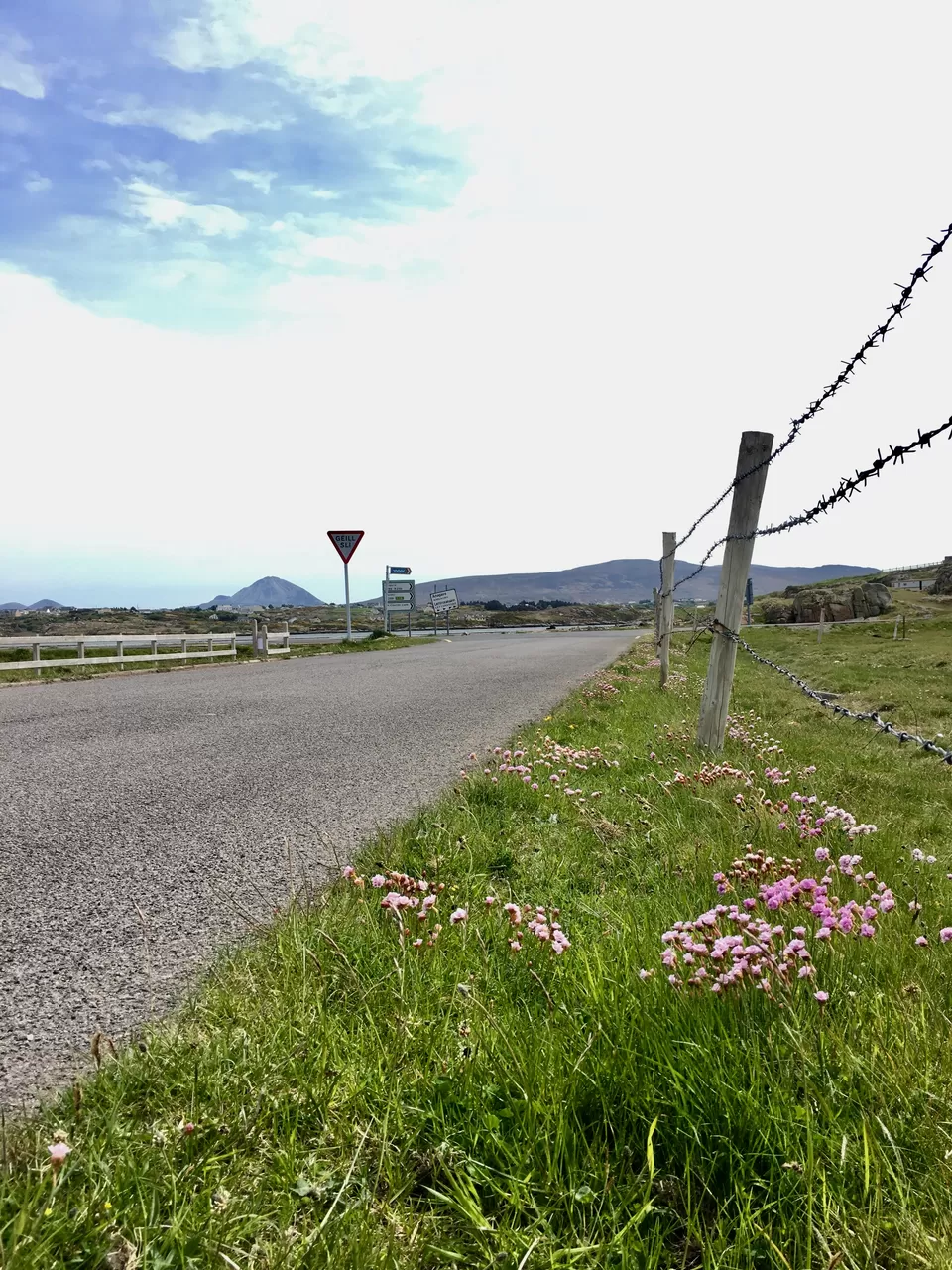 Mesmerised by this beautiful surprise ... I boarded the flight for which the boarding announcement was made without a mic or a speaker .... a man from ground staff just casually walked into the waiting room and said .... "Ok lets go !" holding the door for the passengers .... :D
the view from above was just mind blowing ... as you can watch your plane leave behind the western coastline disappearing into the mist where Irish land meets the Atlantic ocean .... a mosaic of green farmlands and brown patches of rocky hills .... all together ...in one single shot ..... just beautiful .... landing must be even beautiful I suppose ... may b one day I'll get to see that too ... I said to myself ... :)