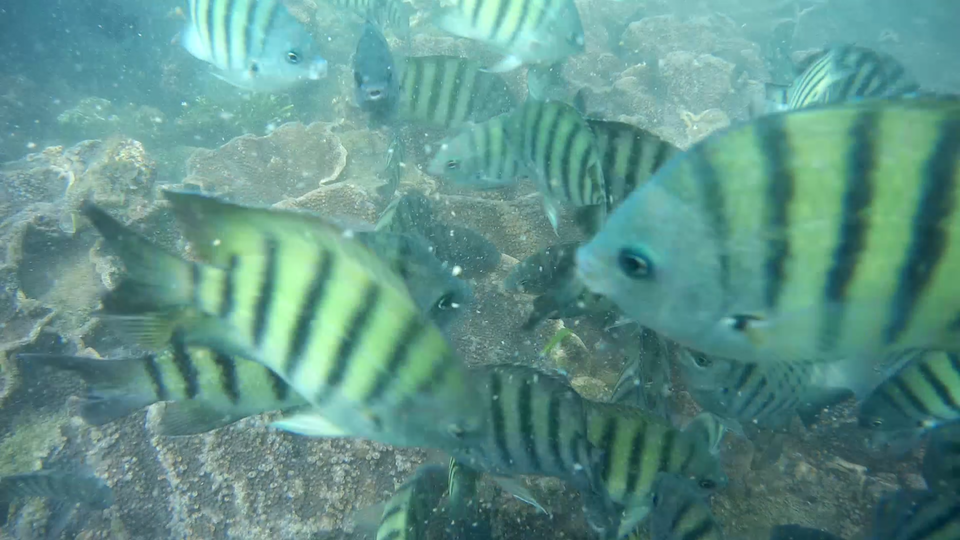 So do you consider yourself adventure freak but you are really scared to exploit your fears? At one point or the other, we really have to lose ourselves to enjoy the beauty of nature. It happens with me recently. So I want to share my experience with the words. Yes, I am not Hrithik Roshan of Zindagi na Milegi Doobara but an ordinary person who wants to experience the underwater life like any other people. Belonging to a middle-class family, since childhood we are always scared to experiment. It happened with me as well. I was a big failure in maths then I decided to take literature as my subject and now I am doing fine in my life. Such abruptly I took the decision to do scuba diving as well. Unlike those who travel to Goa for cheap alcohol, I went there to experience beach life and watersports without getting high on alcohol. Scuba diving has been one of the most adventurous sports among the young section of our society. When I booked the trip I was quite sure that I won't be able to experience the underwater life of these animals. Being a Bengali, I have no such strong affination towards fish but I really want to experience the exotic life of flora and fauna over there.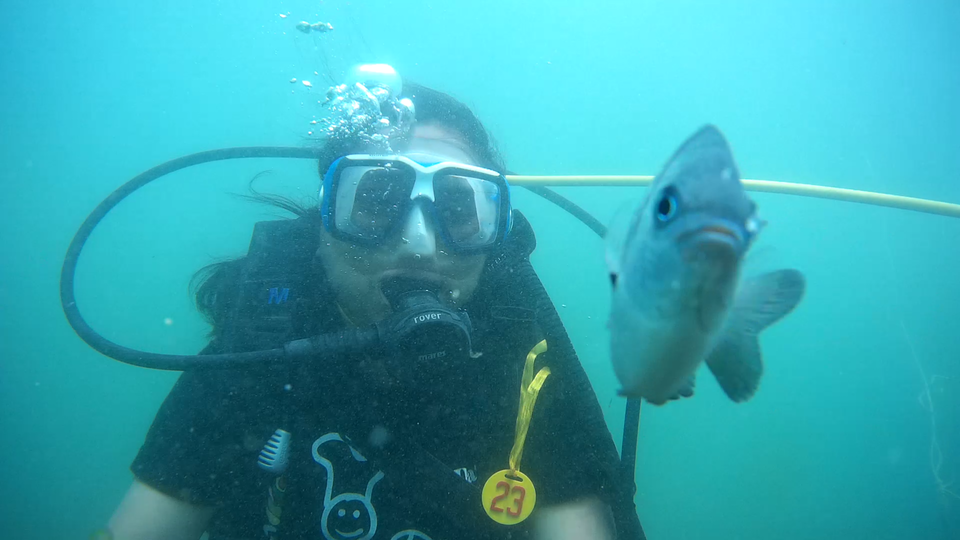 I started my journey for scuba diving early in the morning around 7.30 am from Candolim. I and my friend were two women traveling for this trip. So after boarding the bus, we headed to Malvan Beach. It is located in the southernmost district of Maharashtra with the same name. While starting with the journey, the first thing that came across my mind how far was it? Around 100kms away from Goa, this beautiful beach gave me visual pleasure to experience. I am not at all a beach person, but the first step on the sands made me feel good enough. Are you a GOT fan and do you love to imagine? Then I am sure you will definitely love this beach? It is a complete representation of Casterly Rocks and Westeros. The moment I looked around that distance rocky place I felt this is my Casterly Rocks.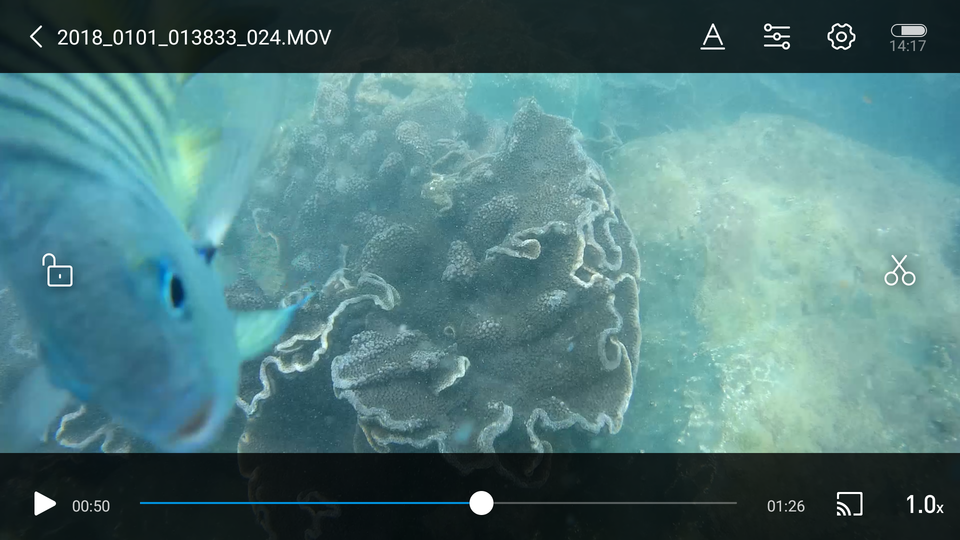 After registering name in the counter I was actually preparing myself mentally how to indulge in such exciting diving session. After taking a small speed boat we had been transported to another middle-sized launch. There I was given a number and metal shackles on the waist.
Then I stepped into the water, there I was instructed with basic signs of scuba diving. Then the trainer said a fantastic word with his Konkani accent Hindi, "Madam sara darr bahar fekne ka tabhi ja payega andar" - Madam you have to lose your fear then only you can enjoy your dive. I also answered him in my way, " Haan bhaiya aap pe bharosa kar rahe hai aap hi utha ke lana zameen par" - As I am trusting you then you should take me back to the land on your own risk. From the very beginning, I told them I don't know how to swim. He just replied that I didn't have to know swimming for scuba diving.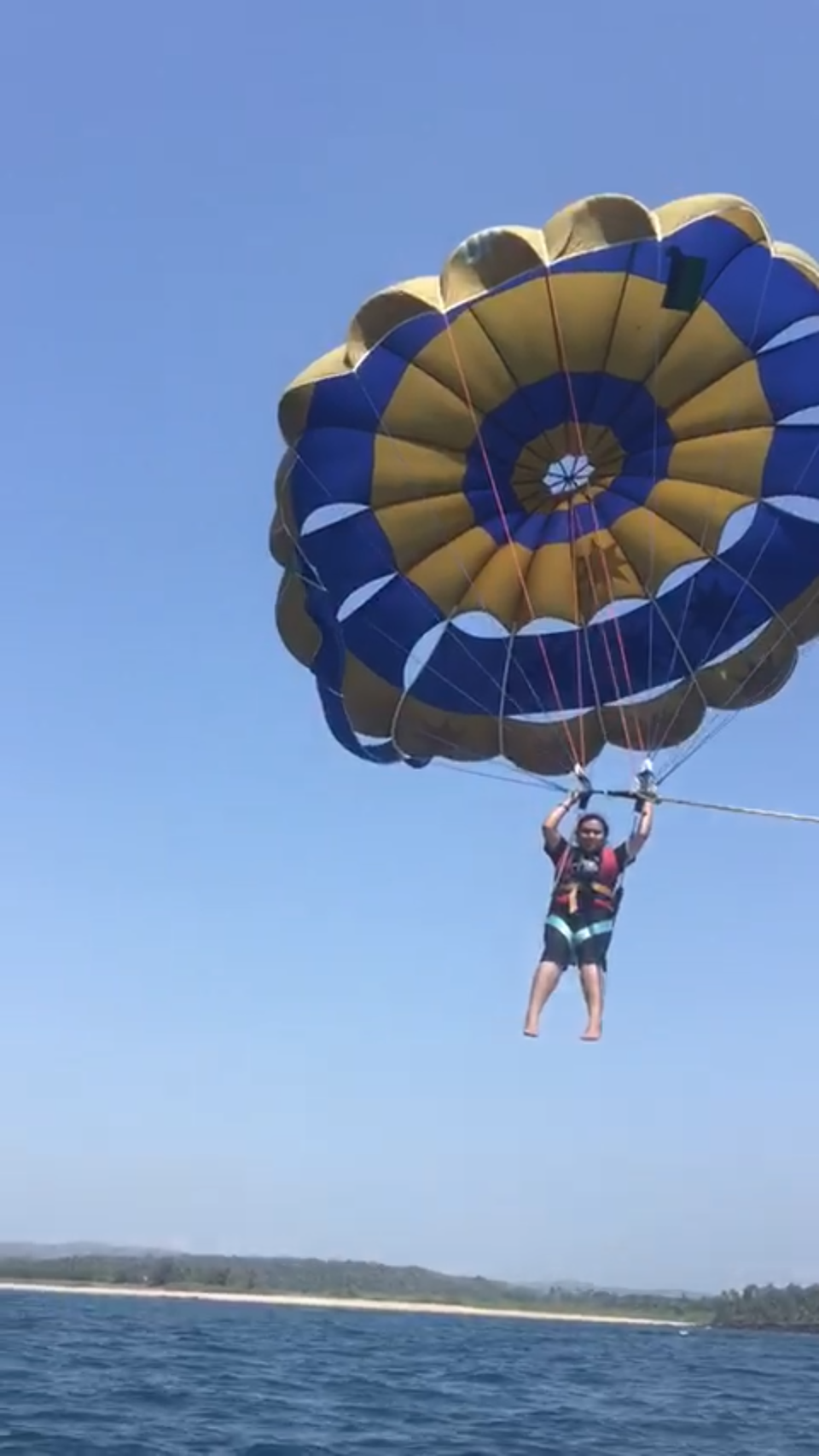 The very first dip inside the water, I explored a different world of flora and fauna. The fishes were across me, I could easily touch them. The small microscopic fishes, rocks, sea green colored water were an amazing experience. The time when my trainer asked me how was it I could only say it was an amazing experience. Few things are there which you should need to experience in your life. I think scuba has been one such experience for. My surprises did not come to an end here, my next stretch of experience was to do parasailing. I think everyone is quite scared of heights the same is with me. But that day I actually understood I have fear of water as well. The parasailing experience was just amazing like the previous one.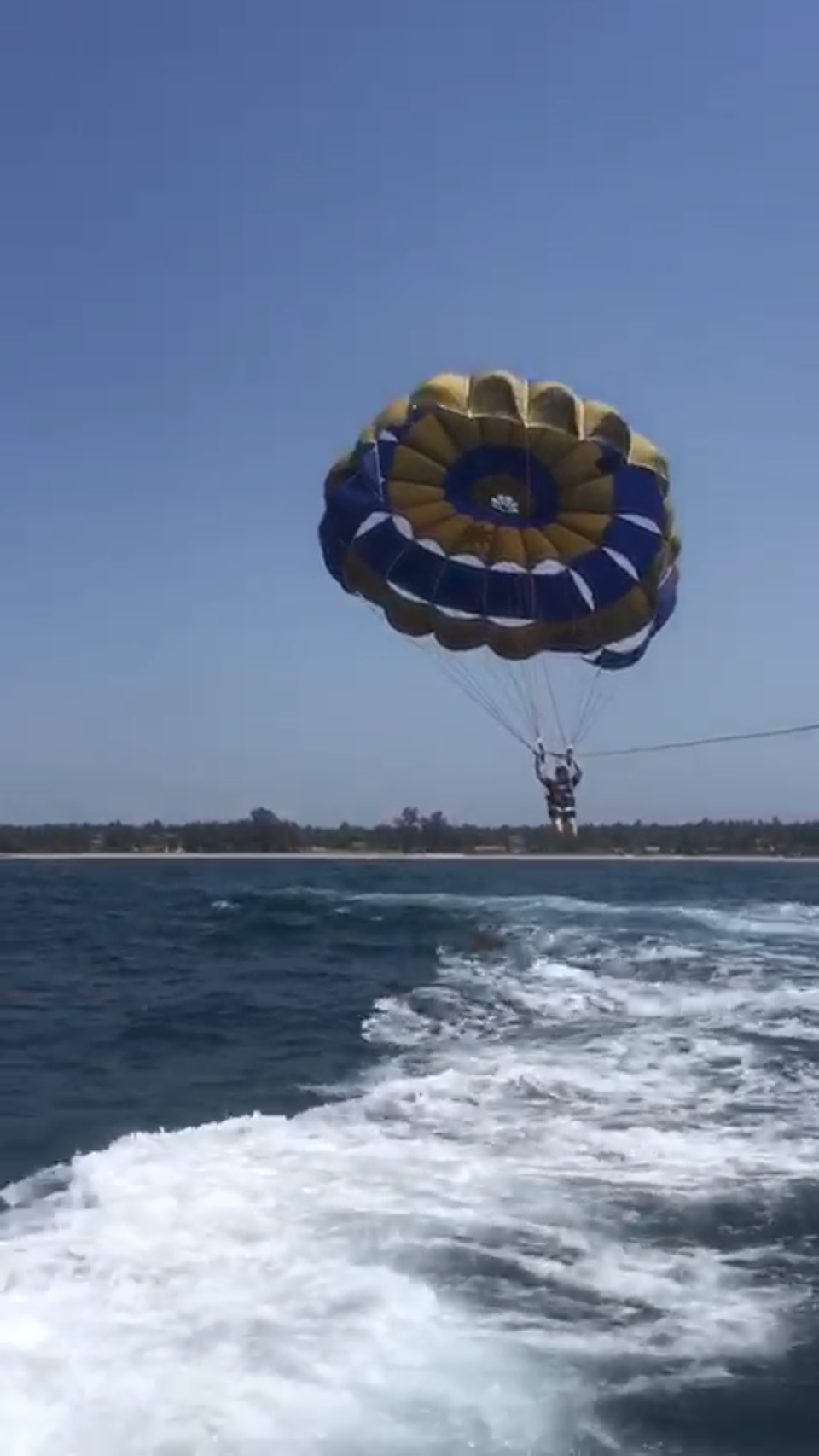 We always say that we are in cloud 9, that day I actually felt such experience. While on the top of the skyline and looking at the yacht on the sea had been an amazing experience to cherish for a lifetime. Once you are not inside the water, you will never understand the beauty of the water and its different colors.