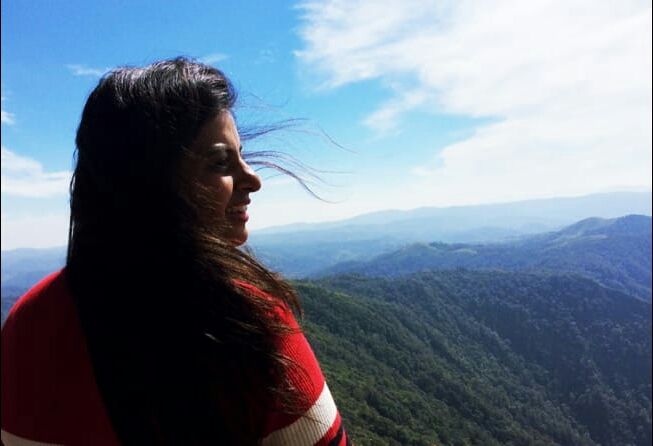 If one is looking for a "soul therapy" ,COORG is THE PLACE for you !! Lush green forests ,aroma from coffee plantations,pure morning breeze,peace,tranquility and serenity.....thats how i would like to describe my trip to COORG.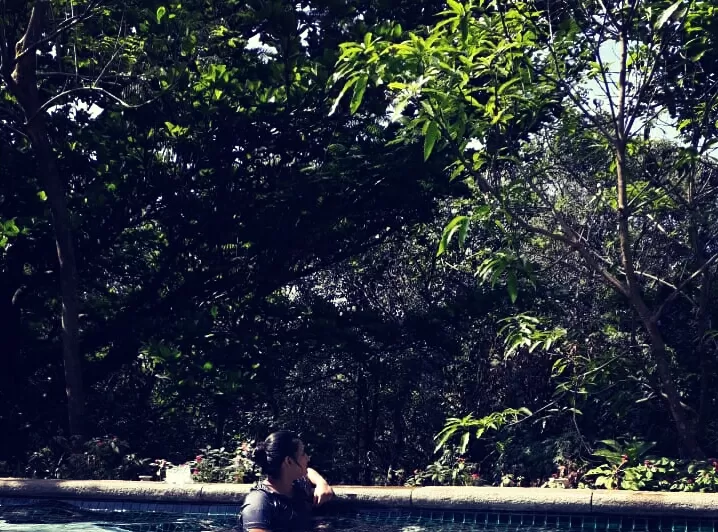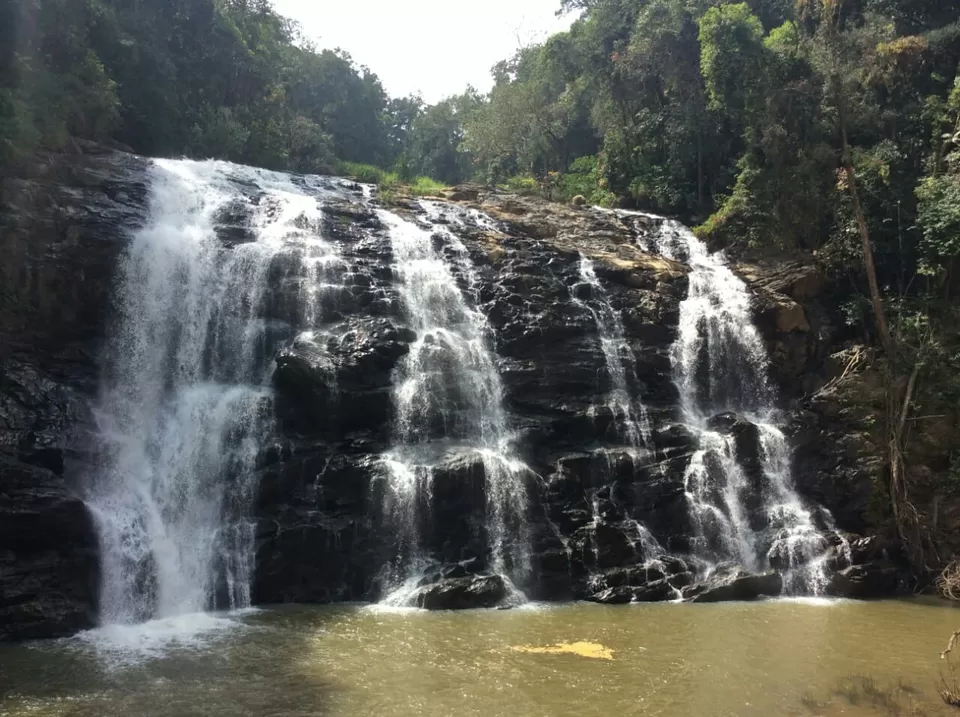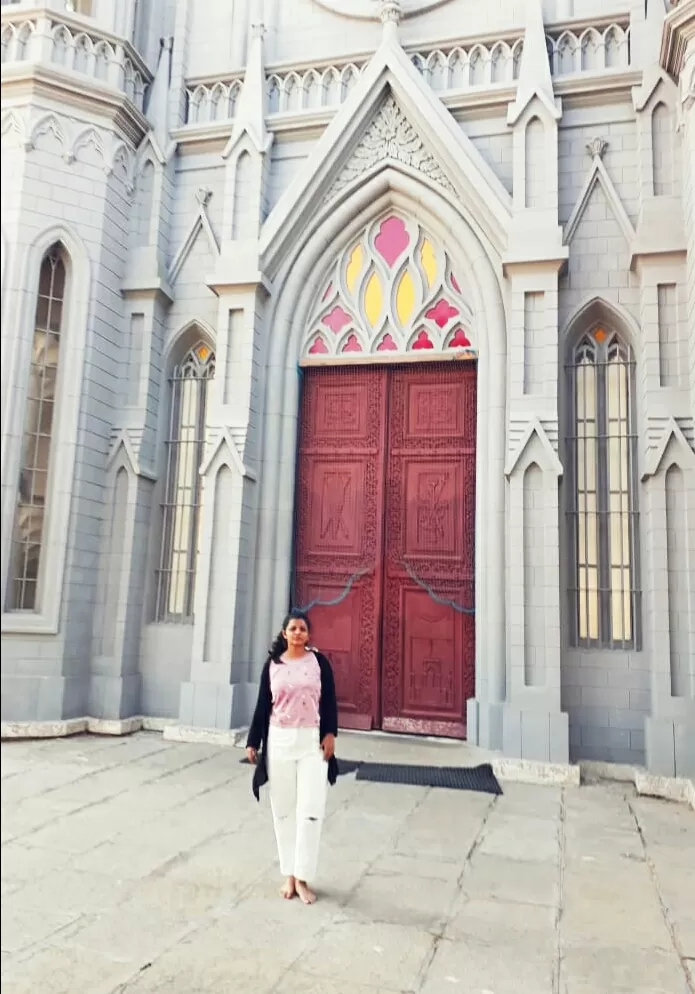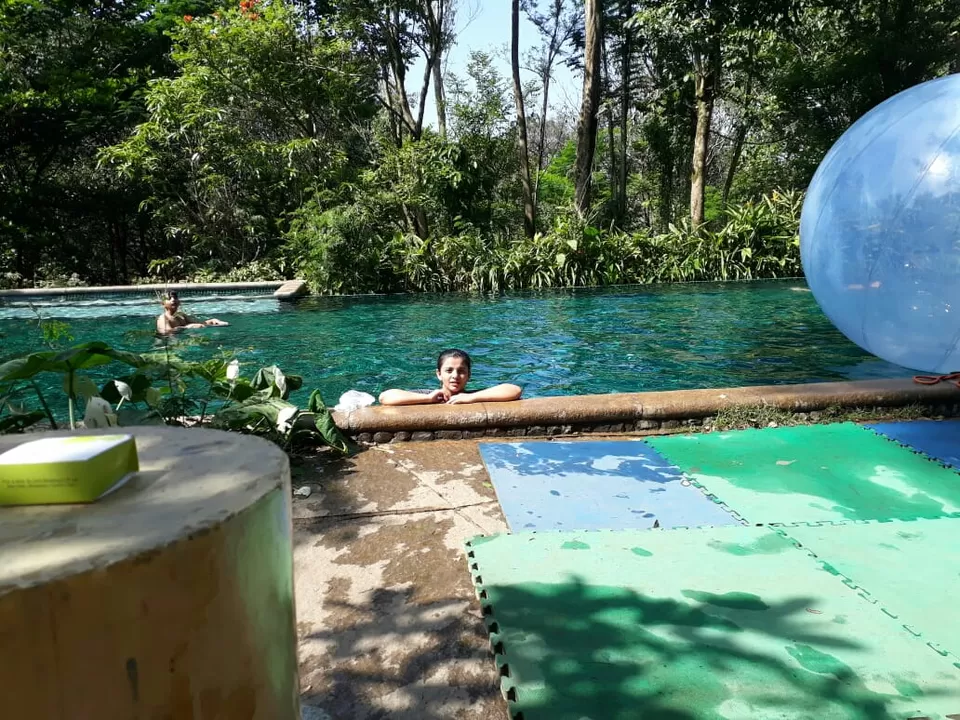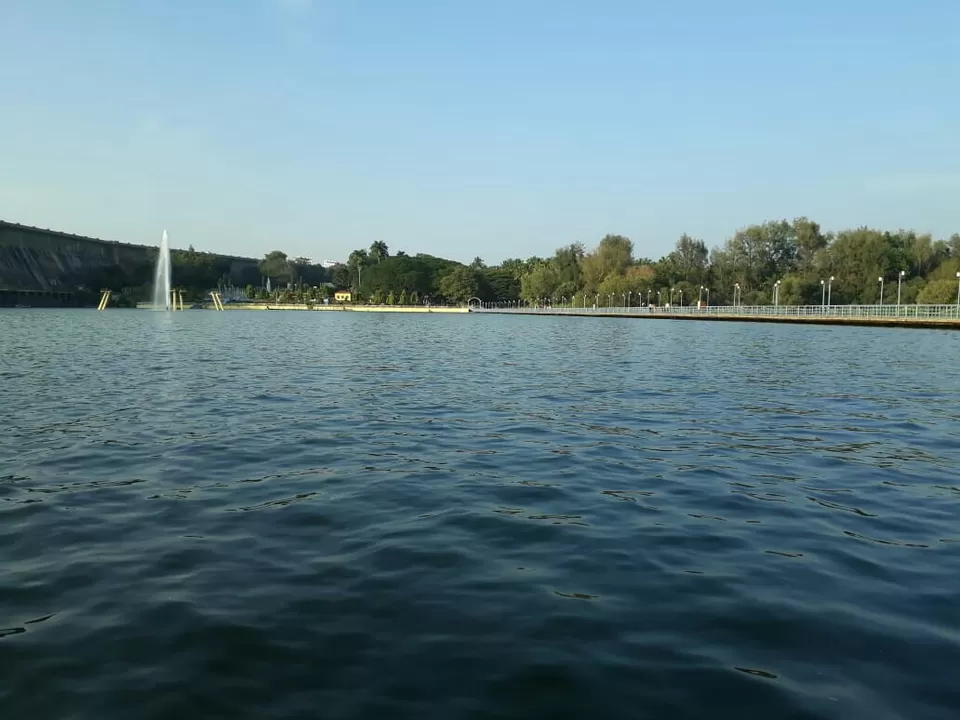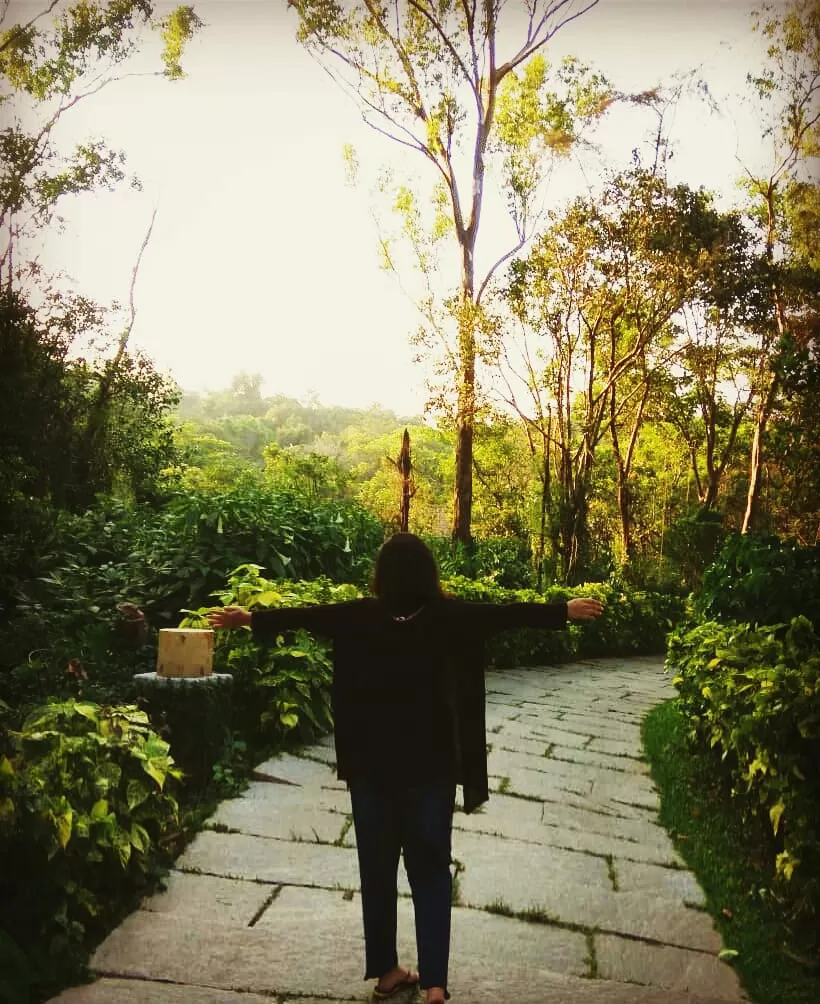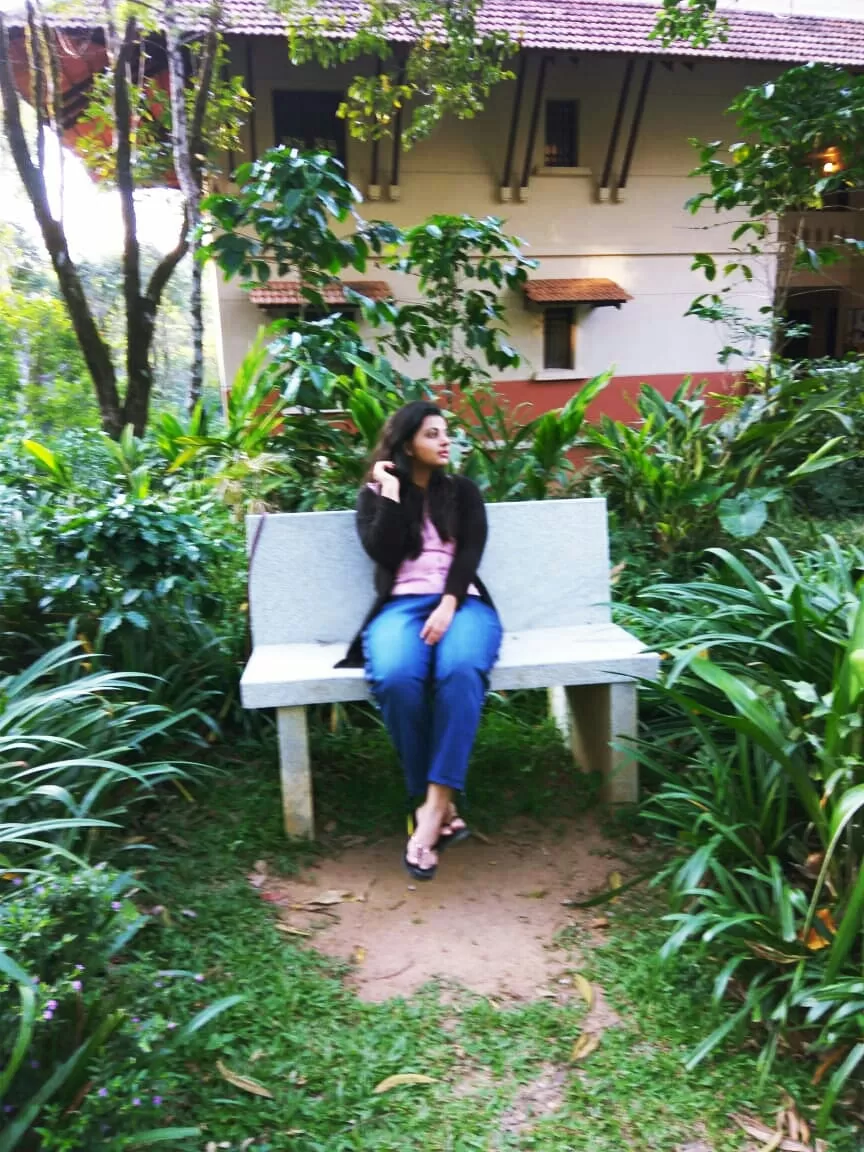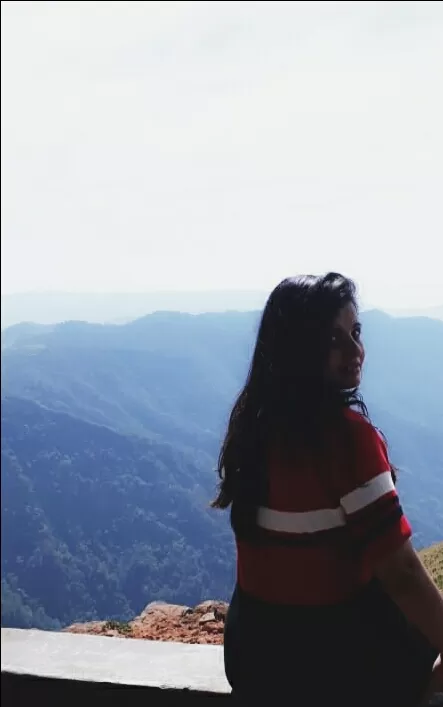 As i was travelling during Diwali time ,along with my family of 4..the ahmedabad aiport was running busy ,all gates and flights were jam packed.But check in and boarding was hassle free and we had a pleasant flight to Bangalore.
We had booked an Innova through MMT cab bookings.(cab driver was well mannered and professional and car was pitch clean and in a good condition.i would recommend booking cabs through MMT.prices are reasonable too.)
We landed at Bangluru by midnight and headed to stay at a friends place over night as we planned to leave for Coorg the following morning.
Soon after breakfast we started our road trip to coorg which is around 265 kms from Bangalore.It took us 6 hours on road to reach coorg.The drive en route was beautifull covered with paddy fields and frequent coconut vendors on road sides.we stopped for lunch at one of the highway restaurant offering south indian cuisine.we finally made it to Coorg around 2pm .
We had booked our stay in advance (owing to the peak festival season) at club Mahindra ,Madikeri.Its a wonderfull property with rustic touch surrounded by coffee plantations and lush green rain forests.The property has trees 200 years old and wide range of flora and fauna.
We checked into our room and freshened up.
Then we went for a nature walk around the resort in its" in house" plantations.It is a huge property.In evening ,the resort's activity centre had organised Halloween party along with dj.we danced the night off.It was like a night club scenario in the jungle.After enjoying sumptuous local kodagu cuisine we called the day off.
My morning started at 5.00 am (i am not an early riser especially when on vacations) by a soothing melodious sound coming from somewhere.i woke up and stepped out to balcony to see where the music was coming from !! And i noticed a bird singing right in my balcony .i was pleasantly surprised and moved inside so that the bird don't get disturbed and continued singing.That morning was the best one till date.
Having woken up early ,I decided to take a walk around the resort and i came across a session of meditation going on.And i joined the session.It was really peacefull and felt as if my body was thanking me for all the pure air and much needed relaxation it was getting.
After a good hearty breakfast ,we headed out for sightseeing and started with "ABBEY FALLS".
ABBEY FALLS- Abbey falls is located between private coffee plantations.Entry fees are 15 rs.and its 500 mts downhill trek and u get the view of the falls.It gets maximum flow during monsoons.we clicked a few pics and enjoyed the falls for sometime.Surprisingly it was less crowded and hence we could spend more time.
MANDALPATTI VIEW POINT - After Abbey falls, our driver (who is a local from coorg district) suggested we visit Mandalpatti view point.I would not recommend taking your car there because its around 10 to 12 kms hill drive and the roads are horrible.i have not send such undeveloped roads anywhere else.By the time u reach the view point u will have a pain in your back.There are jeeps and they charge rs.2500 per jeep to take you till the view point and i would recommend anyone who wishes to go till the view point to take the jeep as the roads are horrible and dusty.
The drive up hill is not scenic either.In between u can get the views of mountains but the stony roads would not let u enjoy the views.once u reach the view point,its really photogenic and u have to pay rs.20 pp for the entry.Here u get to see the majestic mountains covered in greens.clouds meeting the mountains.I have attached few pics of the view.
P.s the view is not worth the bumpy ride u have to take to reach there.By the time we came down ,we were covered in dust and our backs were hurting.And we were tired as hell.
So we just decided to not go for further sightseeing and head back to the resort.
One thing we enjoyed the most was the property we were staying at and we had pre booked our meals at the same .The meals included everything from live barbeques to local kodagu cuisine to South indian delicacies.They offered huge spread of buffets.And hence we got to eat some real good food during our stay.
Today after breakfast we spent some time relaxing by the pool and chit chatting with other guests at the resort.And in noon we went to Dubare elephant camp.
And watched sunset from Raja's seat.It was beautiful.
We headed back to our resort and enjoyed a fun dj night again that day.
Today we had to check out and with heavy hearts and nostalgia as we were leaving our beautifull stay and moving back to our busy routine ,we left coorg.
On our way back to Bangalore,we decided to visit Mysore as we still had time to catch our flight.
We visited Mysore city palace and Brindavan gardens.
After that we left for Kempegowda international airport,Bangluru.
And to conclude it was the most relaxing trip and much needed one.