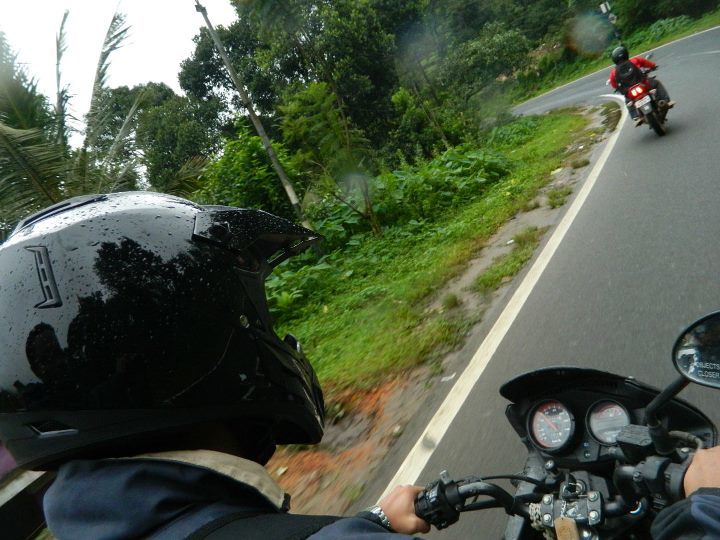 That one illusive woman is to men what meandering roads are to bikers. Risky, Challenging, Beautiful and something for which one runs out of adjectives...
In my two years in Kerala i discovered my love for biking. It rains 6 months there! Roads are good and everything around is green, people & cops were friendly. The only thing which i can't, but i'll still try to, explain in words is the joy of biking & few of the many places that i explored in Kerala.
The most grueling was Kozhikode to Ooty on a day which was pouring cats and dogs!
Almost 6 hours, stopping only for amazing filter coffee at street-side shacks, the hairpin bends all along the road and specially in the valley near Gudalur tested the bikes and our spirit.
The view - Unimaginably beautiful! Freshest of the Green as far as you can see. The valley was nothing like i had ever seen before.
The experience - I can still hear the reverb of my bike cutting through small and big puddles. Makes me relive the moment in an instant.
Places in Ooty: Ooty Lake, Botanical Garden, Dodabetta Peak etc.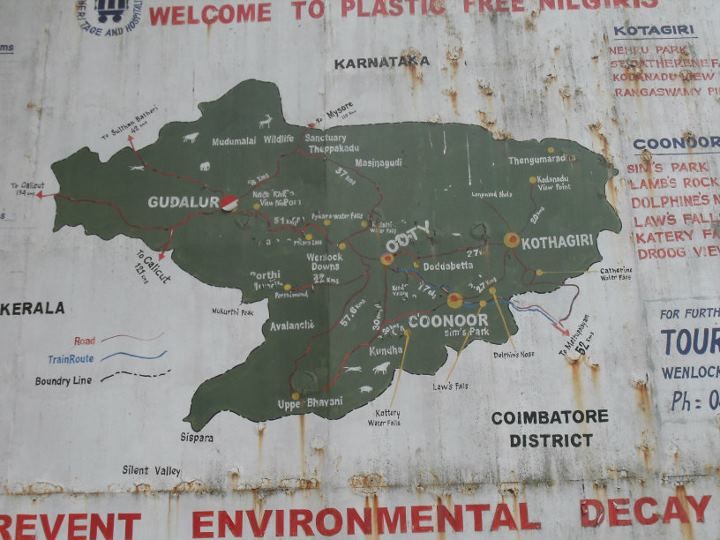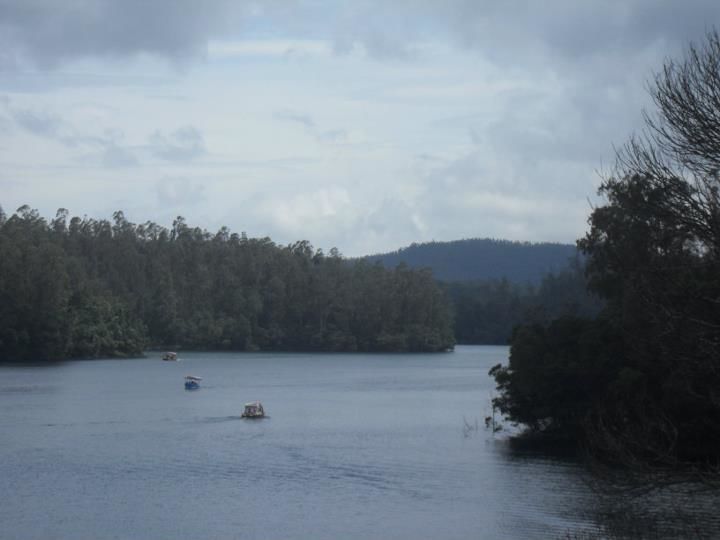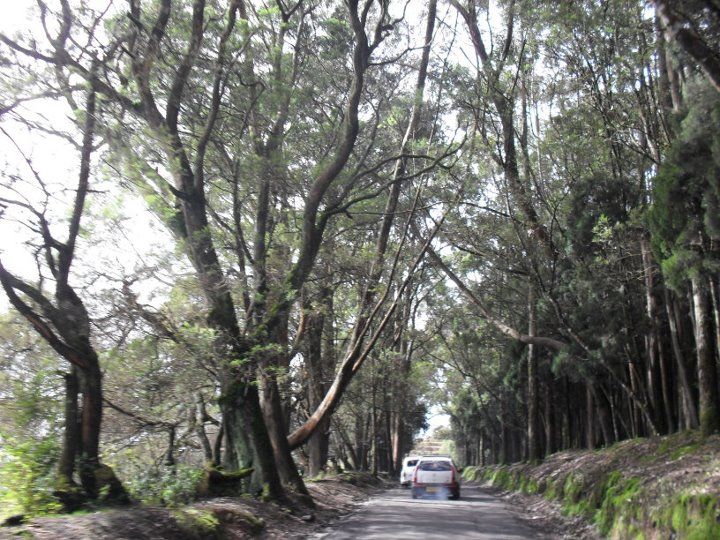 Kozhikode to Wayanad : Beauty and Blood
Almost 4 hours of biking, again on a rainy day!
We stopped at Pookode Lake. The lake is surrounded by a huge park where you can contemplate and enjoy the blissful lake side walk.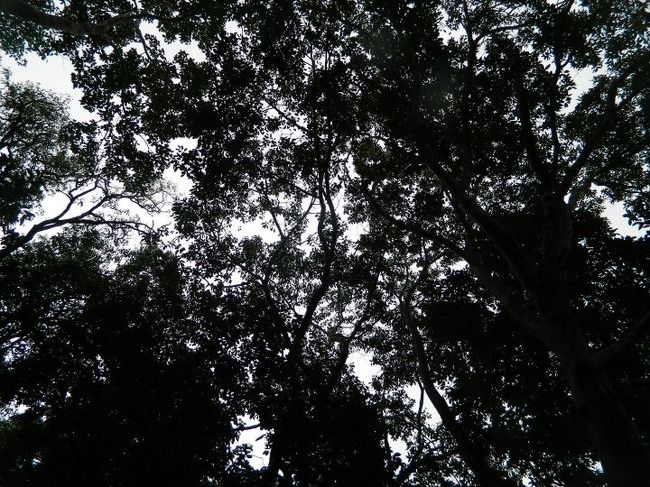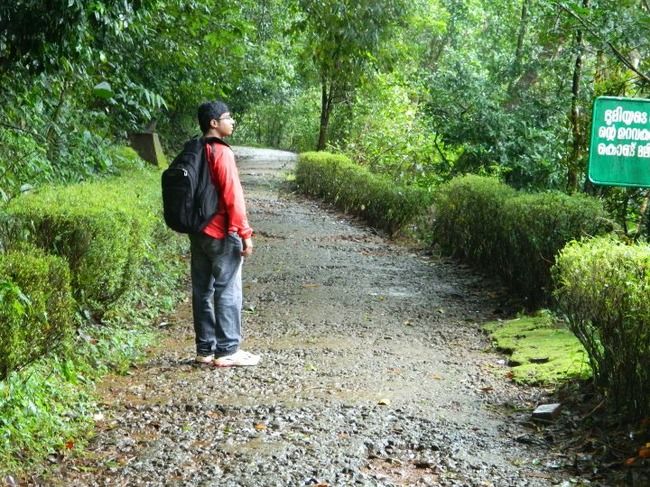 (In Photo : A. Nagarajan)
It was drizzling all the time but for one moment it started to pour down and we ran to a hut for shade. BAD MOVE!
Even though it was wet we started to feel something was usually wrong and very itchy. We looked down to our legs and damn the leeches by that time were already 10 mins into their feast! They had cut through the jeans and our socks were covered with blood!
We ran to the nearby makeshift restaurant inside the park, begged for salt and rubbed on leeches (Had seen this in some shitty movie :P )
Driving through beautiful estates we reached Banasura Sagar Dam, which is huge! (And Scary > I'm scared of deep water)
We did speed boating there which was fun and adventurous (to me).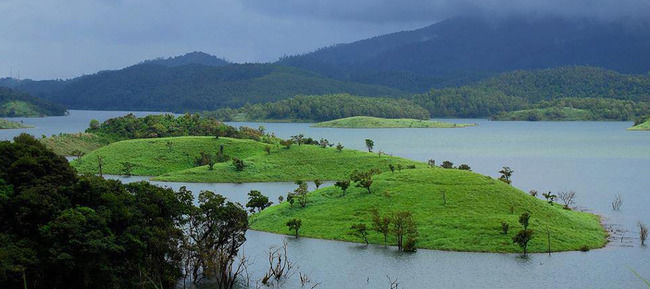 (This pic taken from the net)
There were tree houses which we could see on the valley overlooking the huge expanse of water. There are many resorts and i only wished if i could find time to stay in one of those, sip coffee with a book in my hand and overlook the lake. (BTW i'd take a kafka there because nowhere else i could find nothingness enough to make me read and re-read all the pages to reach the end!)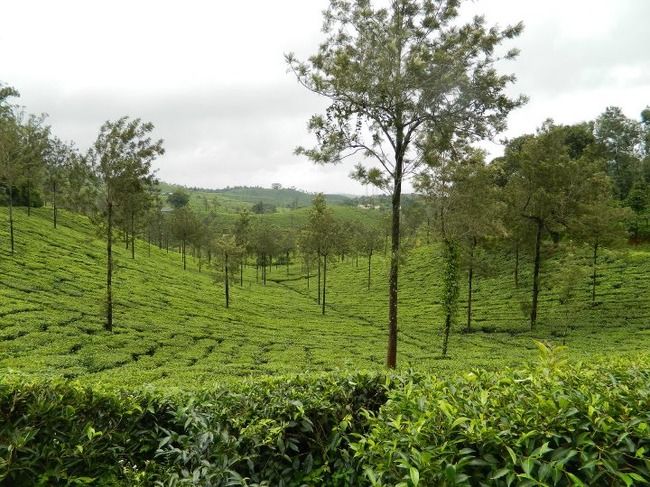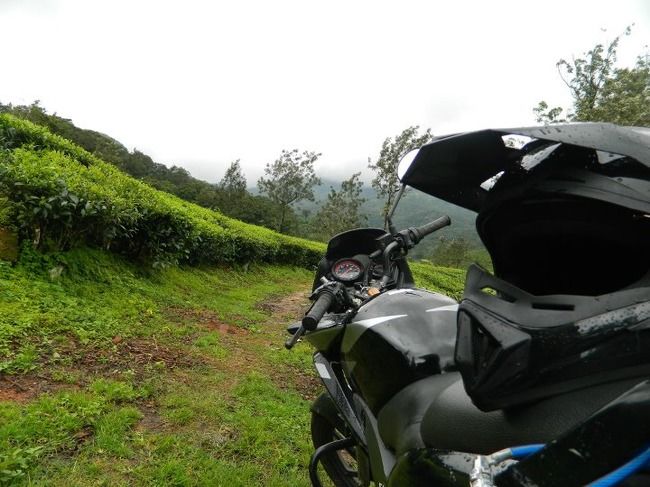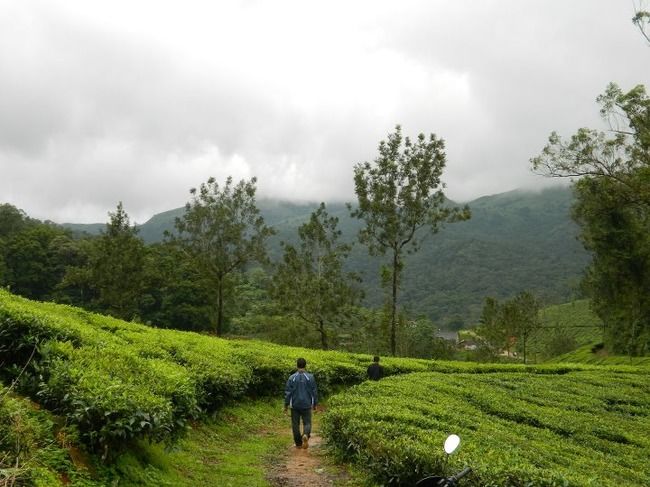 Somebody had said that there is a phenomenon of temperature dropping by almost 2-3 degrees as soon as you touch Wayanad.
Call it mental prejudice, i actually felt it as soon as i crossed the welcome gate to wayanad. I had the most delicious kerala chicken and parotta, in a motel there. Don't remember the name.
While coming back we stopped at a tea estate and tasted the various types of tea there. Chocolate tea is actually one of a kind!
Other notable places around Kozhikode i visited on bike were the : Soochipara Falls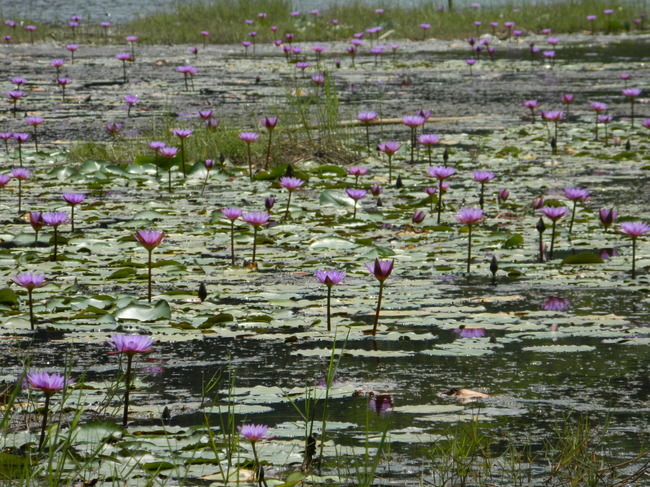 The magnificent Athirapally Falls (Raavan Movie) : Food at Thrissur was mind blowing!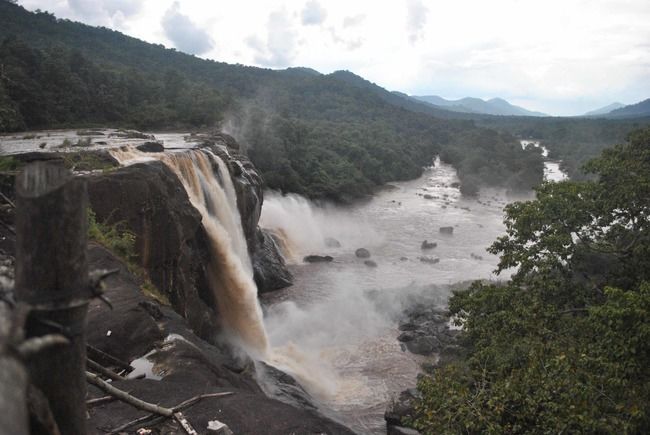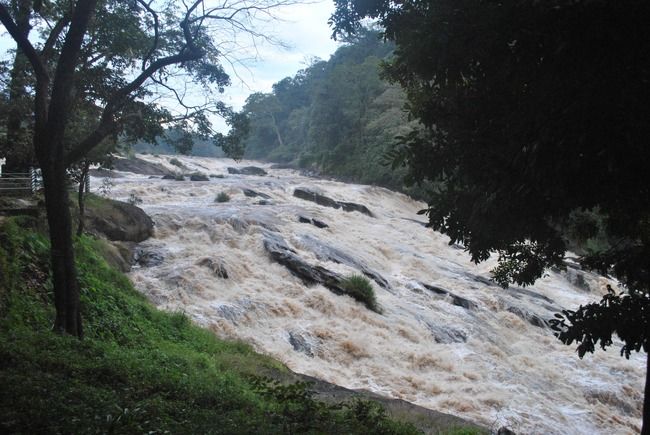 Beypore port : They have made this amazing 1 km long bridge made of stone stretching in to sea.
It is made by piling stones like a pathway to sea.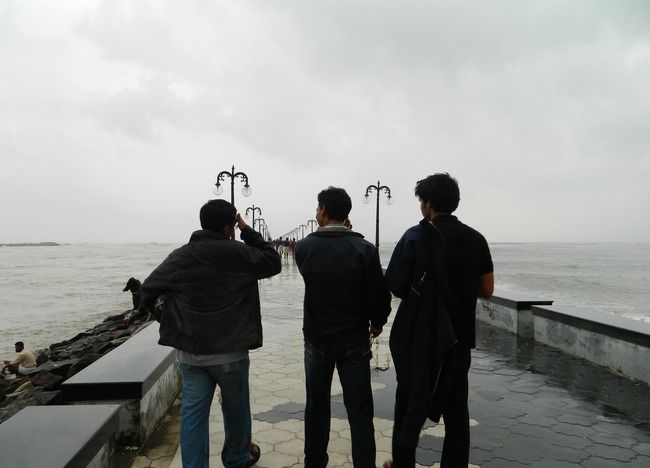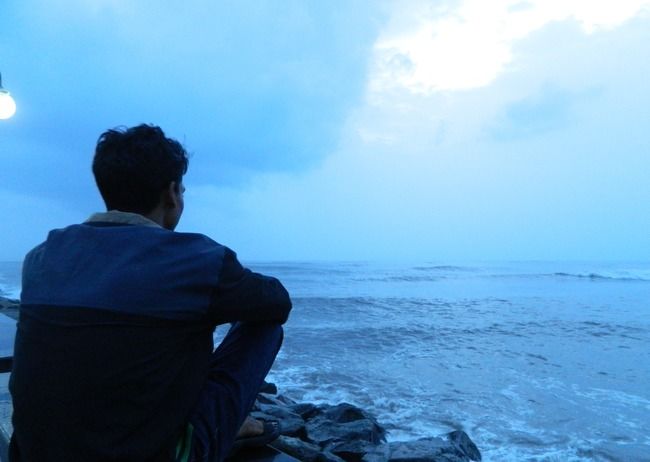 (In Photo : P.Kumar)
Drive in beaches and many more places! Kerala is just full of amazing places!
Concluding by coming back to the love for the ultimate asphalt. If roads and bikes make your heart melt, do ride in rain once! For people who like their alone time (I do) when all you can hear is the rain pouring down on your head and your bike revving, you can actually feel your every heart beat. You watch things go by in slow motion. It feels secluded, secure and blissful.
When you feel the feedback of the road coming through your bike and transcending to your body on every twist and turn you feel one with it.
Every ride is special. Every day is special. "Golden Days are today & now".