No matter how many times we visit the Taj Mahal, we really can never get enough of its beauty, grandeur and stunning opulence. Yet, just in case you can't make it till this marvel and you'd like to pay a visit to something that's almost as beautiful, it so happens that there are five other monuments scattered across India that are similar to Taj Mahal in many ways - So much so that the locals look at these structures as their own versions of the Taj Mahal.
These miniature Taj Mahals are all extremely beautiful on their own and have been built with some great finesse. All of them happen to be tombs as well and that's yet another reason they've been compared to the Taj Mahal. If you're one of those people who happens to be obsessed with Taj Mahal for all that it stands for, you should visit these stunning monuments of love that have a similar story and an almost similar build. Maybe you'll find out that nothing compares to 'the Taj Mahal' or maybe you will fall in love with these almost-Taj Mahals which are special in their own right!
One monument that resembles the Taj Mahal the most in India is Bibi ka Maqbara of the Aurangabad, often called as the Taj Mahal of the Deccan and the Taj Mahal of the Poor. There are quite a lot of connections it has with the Taj Mahal as well – like the Taj Mahal it is a grave built by Aurangazeb for his first wife and the architect of this building is the son of one of Taj Mahal's architect.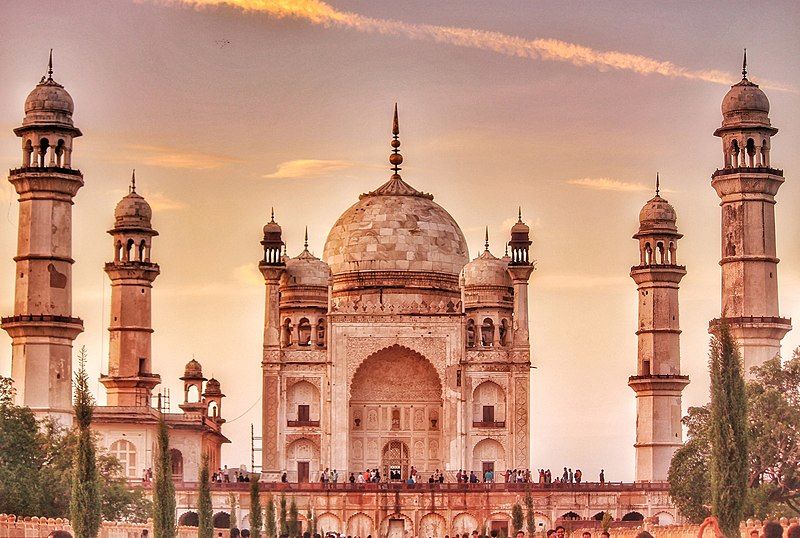 Built way back in 1660, this building that is like a miniature version of the Taj Mahal was also built in marble and was primarily built in Mughal architecture. It is huge and one of the major tourist attractions of Aurangabad that the locals really love.
After Taj Mahal a tomb that was built with almost the same grandeur was perhaps this Humayun's tomb. As the name suggests, this one's a tomb too and it was built for Humayun by his wife Baga Begum. A large garden tomb built in Persian and Mughal architecture, the Humayun's tomb was built with marble and sandstone with some really beautiful details. The gardens of the tomb had a lot of other tombs built for the royals as well within it, each a beauty in its own right. While the massive Humayun's tomb has got some differences from Taj Mahal, the basic structure is a lot similar and there is a lot about how it was built and the architecture that draws a comparison.
The Mahabat Maqbara of Junagadh is yet another tomb that bears a striking resemblance to Taj Mahal except that there is a lot of European influence in the architecture and style in which it was built. This one's a tomb as well and was built by the Nawab of Junagadh in the 1850s. It so happens that the city of Junagadh has many other tombs that were built in the same style around the same time but this one's easily the most beautiful and the one that looks most like the Taj Mahal.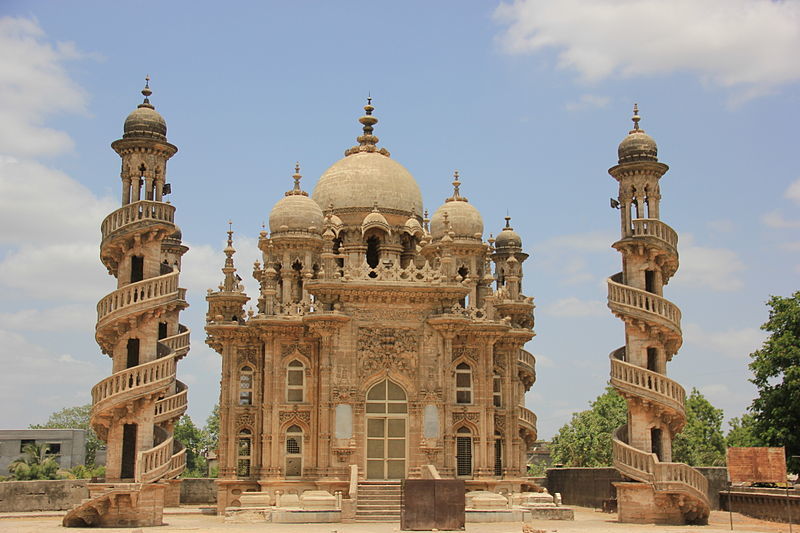 Out of the many people that took inspiration from the Taj Mahal was Ann Hessing, wife of Dutch soldier John William Hessing and she built the red Taj right in Agra for him. The red Taj has a structure that's just like the Taj Mahal except that it is a lot smaller and then yes, it is red. Despite being small, this red Taj was built with a good amount of craftsmanship and beautiful intricacy. It has been gaining quite some popularity too lately and has been listed as one of the historical structures you must visit while in Agra.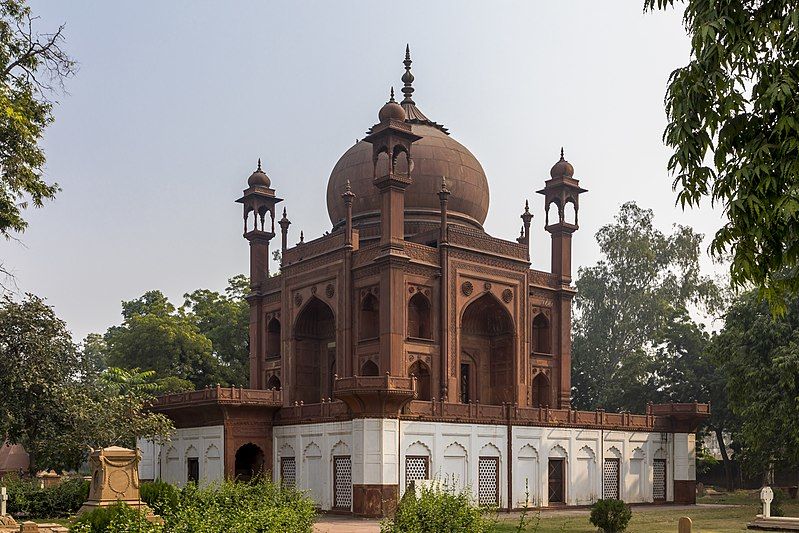 Not much resemblance is seen in the structure of Mizo Taj (also called as the KV paradise) to the Taj Mahal but the it is the idea behind this monument that gave it it's name. The Mizo Taj is a massive tomb that was built by a man named Chawnthuama for his wife after she passed away. And he wanted it to be similar to the Taj Mahal but since it was a church and had no traces of Mughal architecture so it has turned out to be very different. Yet, there is a certain opulence to this structure as it was built with marble and granite and the beautiful stained glass windows were specially made for it. The locals like to look at it as their own little version of the Taj Mahal.
Have you had the chance to visit any of these mini Taj Mahals? Do you know of more structures that resemble the Taj Mahal? You can share all about it here.
Get travel inspiration from us daily! Save and send a message at 9599147110 on Whatsapp to start.