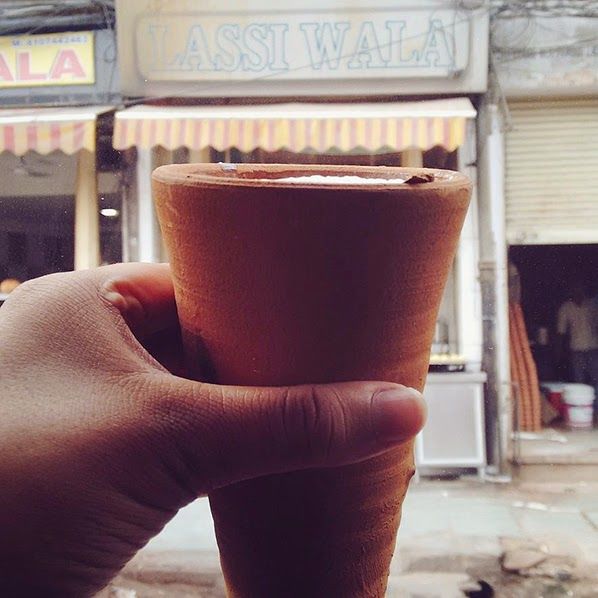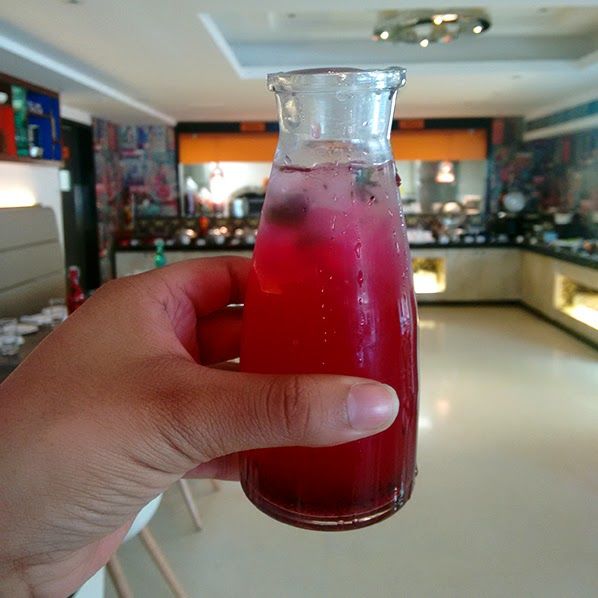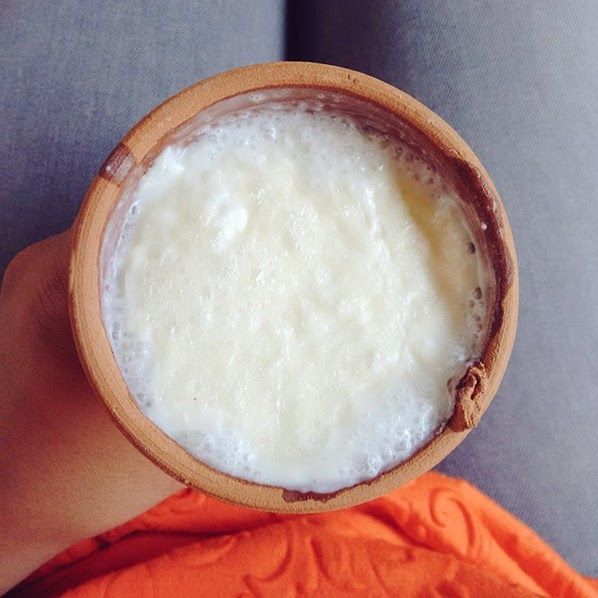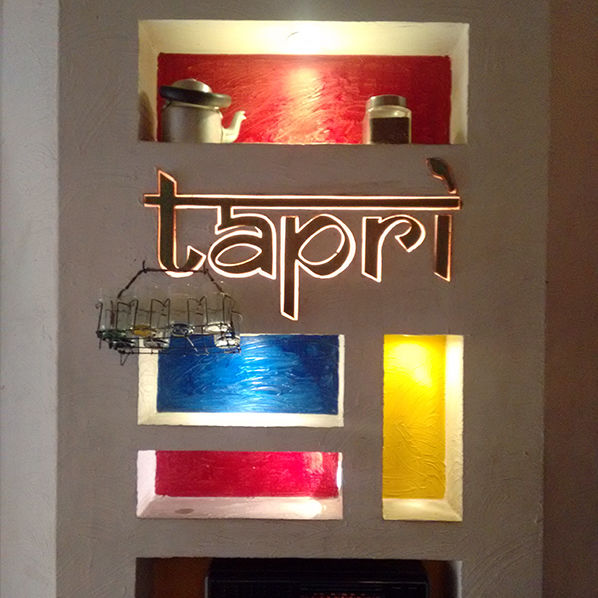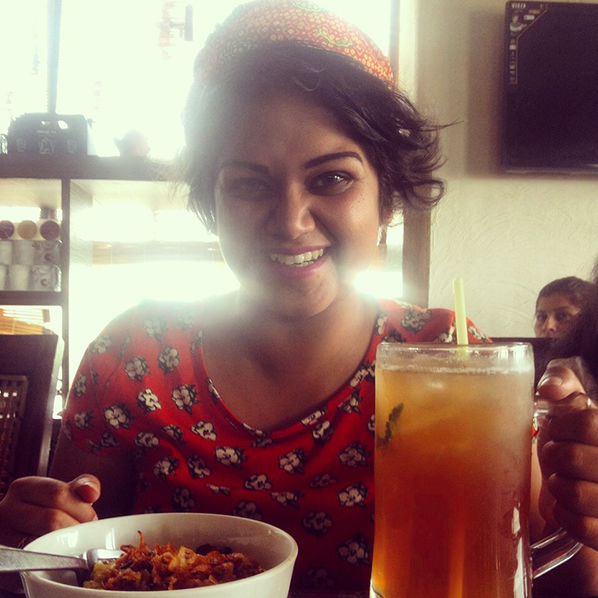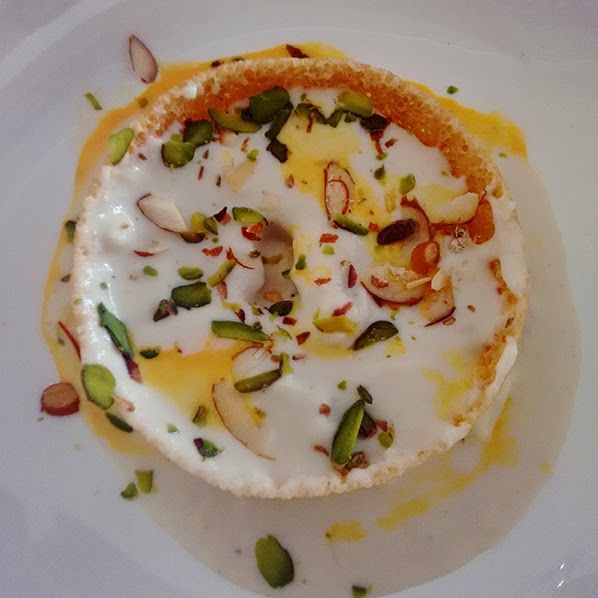 Hello, lovely people! Yes, I know, it's been a while and I apologise - not only to you (because it's so obvious you miss me, duh) but also to myself. Work has been kicking off the past few months and my writing has bore the brunt. It's unfortunate because I miss blogging when I don't do it for sustained periods of time but that being said, there's something about being a 'content strategist' and writing all day that makes you tired of writing when you're not working. Or maybe it's just me. Well, I hope it's not just me. I digress.
In all honesty, however, it hasn't been all work and no play (because that makes Jack, Disha, and everyone else very dull people and no one wants that). In fact, it's been quite the balance, I'm happy to report. Just a little over two weekends ago, I had the lovely opportunity to visit
Jaipur
, courtesy Zone by The Park - a brand new venture by the famed The Park Hotels. This was my second foray to a Zone property, the first of which was to its first ever property in
Coimbatore
back in December. My Zone blogs are upcoming, I promise, but in the meantime, since I'm a little out of practice with the blogging and all that jazz, I thought I'd write about something that I can spend hours writing/talking/spewing about...even in my sleep. That's it, you guessed it - food. Yes, all the food. 
As the epitome of a Bengali (in some regards at least), I take great pride in my love for food. Love? Nay, obsession. Okay, let's take it back to love because that sounds a lot less unhealthy. Pedants out there, I'll go with whatever you'd like to call it but the truth remains - a very big bulk of what makes a holiday successful in my mind (and mouth) is the food that I consume. My short but very sweet (spoiler alert: quite literally!) trip to Jaipur was an astounding success and a feast for the senses. Before I forget what I came here to write, here are my top 5 food and drink experiences in Jaipur: 
1. Malai Lassi from Lassiwala, M.I. Road -
For those of you who aren't familiar, lassi is the ever so popular, traditional South Asian yogurt-based drink, made from - you guessed it - blended yogurt. To that add water, and either salt and/or spices or sugar and/or fruit. Let me begin by saying that I do enjoy a nice, tall, chilled glass of lassi on a hot day.  But this lassi was like none other I'd ever had the joy of trying before. On our way to Amber Fort, we made a quick lassi pitstop at the famous, age-old Lassiwala on M.I. Road, which is known for its - you guessed it again - lassi. While there are a few shops lined up one after the other on M.I. Road which all like to proclaim that they're the original Lassiwala, we were assured that we really were going to the oldest of them all (....or so we were told). I was amazed as our car came to a halt on the side of the road and a dude nonchalantly came up up to our window to take our order. Really? Drive through lassi? Right on! The options we were given were plain or malai (cream). The answer was resoundingly obvious - malai. Noms. 
In a matter of minutes after placing our orders, dude came back with jumbo sized clay glasses (also called khullars) filled to the brim with the thickest, sweetest lassi topped with a layer of beautiful white malai. Neither was it overly sweet (i.e. to the point when you can literally feel the enamel dissolving from your teeth) nor was it overtly rich (i.e. to the point where you're in a immobilising, nauseating food coma). It was heavenly and unlike any lassi I'd ever tried before - all at a meager Rs. 40. Maybe I'm not a lassi connisseur and need to re-evaluate my life choices but that's another discussion for another time. If and when you're in Jaipur, I highly recommend you visit Lassiwala for a lassi that may just change your life.
2. Ghevar at The Bazaar, Zone by The Park - 
I'm all about new food experiences and this one was quite the surprise. While I'd like to think I'm quite familiar with a wide variety of Indian foods, Rajasthani cuisine is beyond me. While I heard the word 'ghevar' uttered more than a few times since I landed in Jaipur (where ghevar's roots are traced to, by the way) I was excited to find out what it was. Ghevar itself refers to what I can best describe as a filigreed, circular spongey 'cake' that is soaked in sugar syrup. While there is a variety of types of ghevar, the one and only I tried (and will continue to try) was malai ghevar. Yaaaaas, ghevar topped with the oh-so-amazing ingredient that is malai. The Bazaar, Zone's multi-cuisine restaurant, makes a mean malai ghevar that truly is beautiful. The ghevar was soft yet crispy on the edges, and topped with a stunning blend of rabri (a thick, creamy rice pudding minus the rice), saffron, and sliced pistachios and almonds. Oh my lord, why don't you take a look at the beauty for yourself: 
If you love ghevar and want to take some home with you, LMB (or Laxmi Misthan Bhandari) is your best bet. It's renowned for its ghevar and the proof was in the pudding (or, ghevar) when the box I took back for the office folk was devoured in a matter of minutes. 
3. Kulfi from Pandit Kulfi - 
Located within the Old City, a stone's throw away from the City Palace, Pandit Kulfi is another Lassiwala-esque Jaipuri institution that is known for its, well, kulfi (which I'm sure most of you know as the 'Indian icecream'). Yes, I went for the traditional malai kulfi, which was gorgeous. While I do loove a good malai kulfi, this was the first time I actually experienced chunks of malai within the kulfi, as opposed to just a flavour. Delish. I don't know about you but I'd like to give a standing ovation to Rajasthani cuisine and its apparent love for malai. You've definitely made a fan out of me, so much so that I was prepared to lick the drops of melted kulfi from my bag. Just kidding! That never happened!
4. RoseUp at The Bazaar, Zone by The Park - 
Zone by The Park is an extremely innovative hotel (more about that in my next post, yay!) and the same trickles down to its food and drink. Let me begin by saying that RoseUp is not actually the name of the drink but I don't think I asked what it was actually called in my haste and dehydration, and so, I've had to give it a name. No regrets. This could be my new favourite drink of the summer, which is quite surprising because rose and mint are not my favorite ingredients. Somehow, however, they do the trick here. 
Because I loved ze RoseUp so much, I just had to get the recipe. I'm sure many of you may be familiar with something similar to it, but for the uninitiated, here you go. And, you're welcome!
Ingredients Required:
7UP 
Rose syrup
Muddled mint
Ice
Directions:
Mix ingredients together. 
Serve in adorable bottle.
Chug. 
If you try it, do let me know what you think!
5. Redbull Iced Tea and Khakra Pizza at Tapri -
Tapri is one of those glorious hidden gems that leave you stunned at how damn good it is. Named after a traditional, small, roadside tea stall, its food and decor reflect exactly that - with a kitschy twist. I chose to forgo breakfast options like Tofu Bhurji (no thank you) and Isphecial Vada Pao (which promised 'surprises', whatever that means) and went directly for what any sane person would order for a pre-noon pick me up - Redbull iced tea and a Margherita khakra pizza.
Now for ze review. I love me some iced tea and this concoction was served in a massive pint glass. I'm not the biggest fan of Red Bull when it comes to taste, but paired with iced tea, it was perfection for the scorching day. I should drink this more, to be honest. And carry it around. In a flask. With added alcohol. Will attempt and report back soon. The pizza was an interesting one because it had a khakhra base, topped with cheese (so much cheese), sundried tomatoes, and love. Alright, hold the love but not really because it was lovely. The base, however, is what blew me away. For those who aren't familiar with it, khakhra is a thin, crunchy, circular cracker/base, which hails from
Gujarat
and is generally eaten for breakfast. See! Thank you, Tapri, for validating pizza for breakfast as an actual thin. For this, you have won in my books. 
While I don't have a picture of my pizza, here's me in a Rajasthani turban with my iced tea: