The plan was to explore the entire Kerela in 4 days, as it was a long weekend but a natural calamity of flood hit Kerala and created a dilemma for the trip but we were determined to explore.
As said if there is a will there is a way, our will opened the Cochin Airport fortunately and so the trip started.
It was 5am in the morning and I landed on the Cochin Airport, it was raining and I thought that the entire trip I will have to face the rains as weather forecast predicted. My friends picked me up and we started to explore Cochin.
We went to Fort Cochin - Don't go by the name there is no fort in there, it's an island in Cochin which was created in early century to separate them from Britishers. This place belongs to the culture, the art and the Jews.
It is a beautiful place to shop and explore the Jews who lived in Kerala, and mind the spelling of Kerela is Kerala.
There are a lot of things to explore in fort Cochin, for food lovers and peace seekers there is a beautiful restraunt near the see the Evergreen restaurant where you can enjoy your peace and serenity of nature.
After coming from Fort Cochin we explored Cochin, the Marine Drive, St.George Church and some local places like the Asia's largest mall LULU mall.
We also went to chowpaty to have some "tatt" instant things were we had this local drink Kuluki.
Kulukiiii isss awweesmeee, the way they make it develops an interest to taste the drink.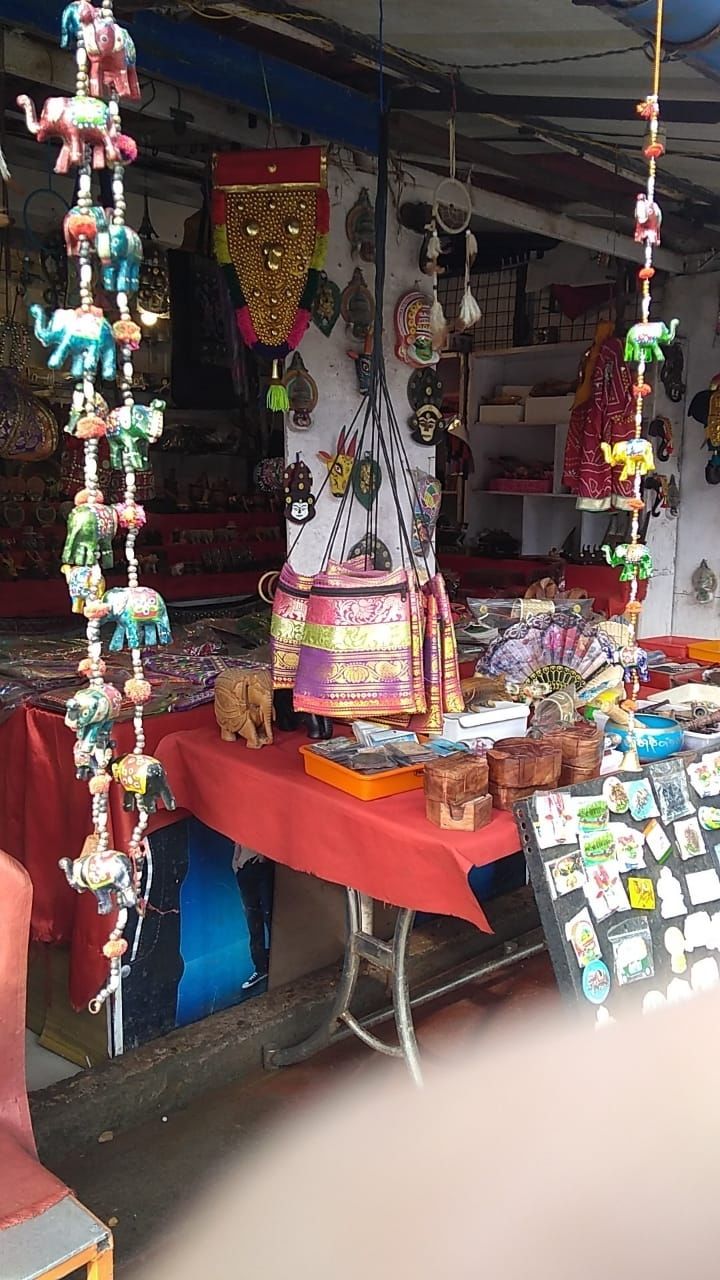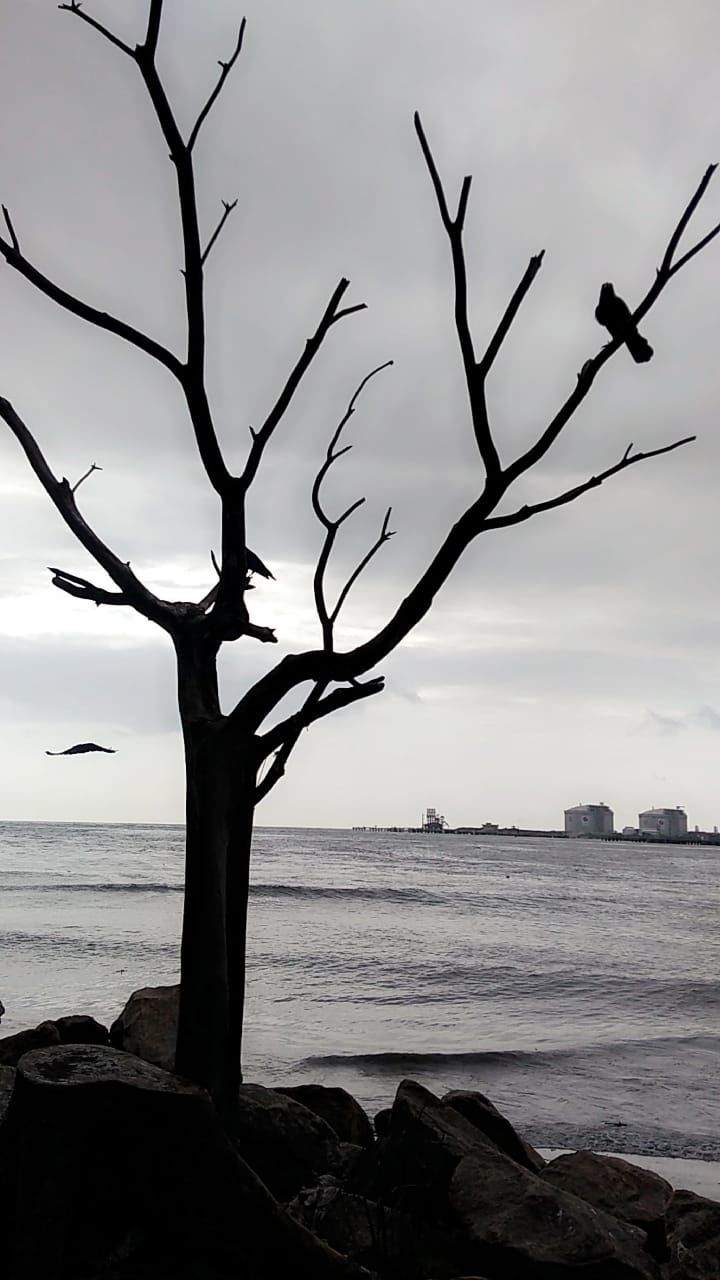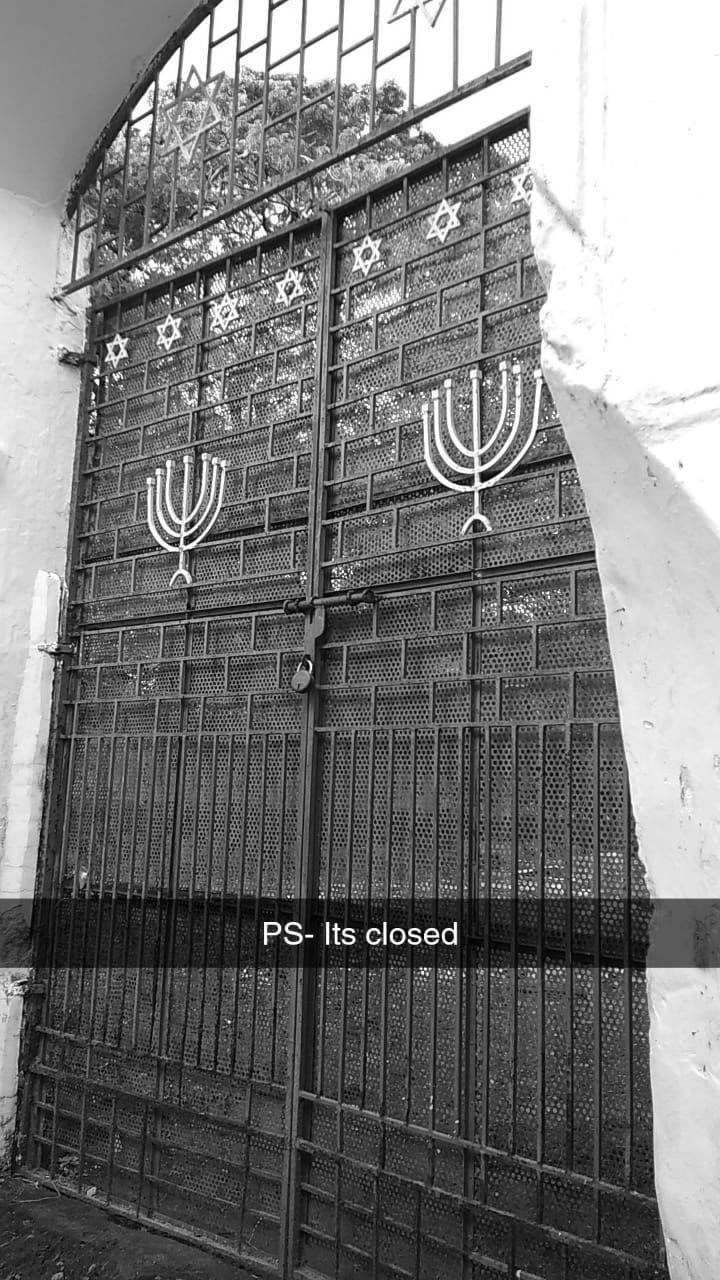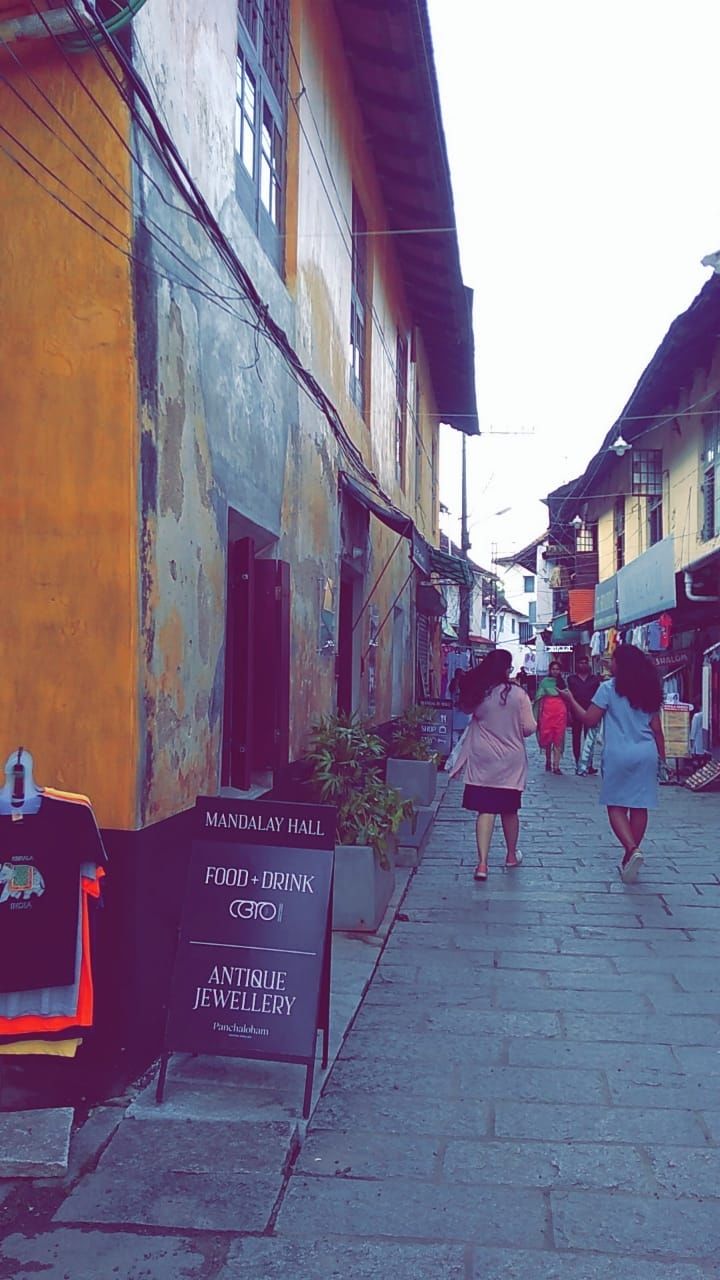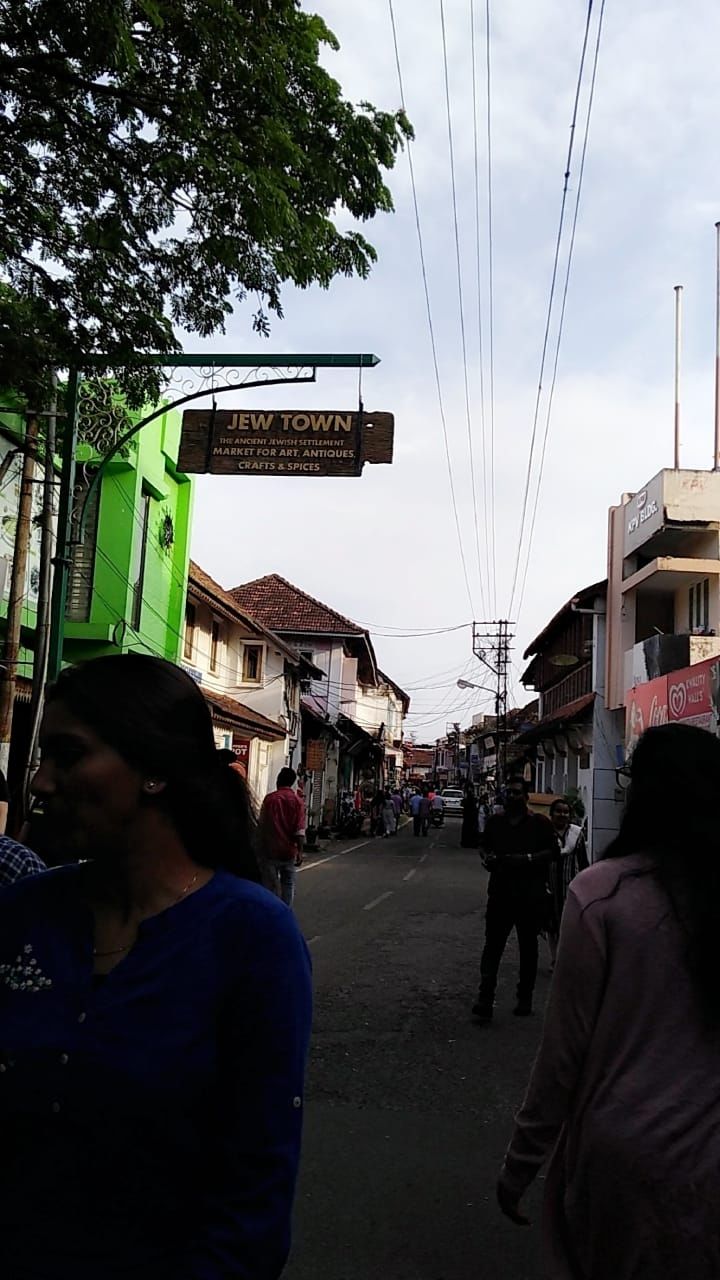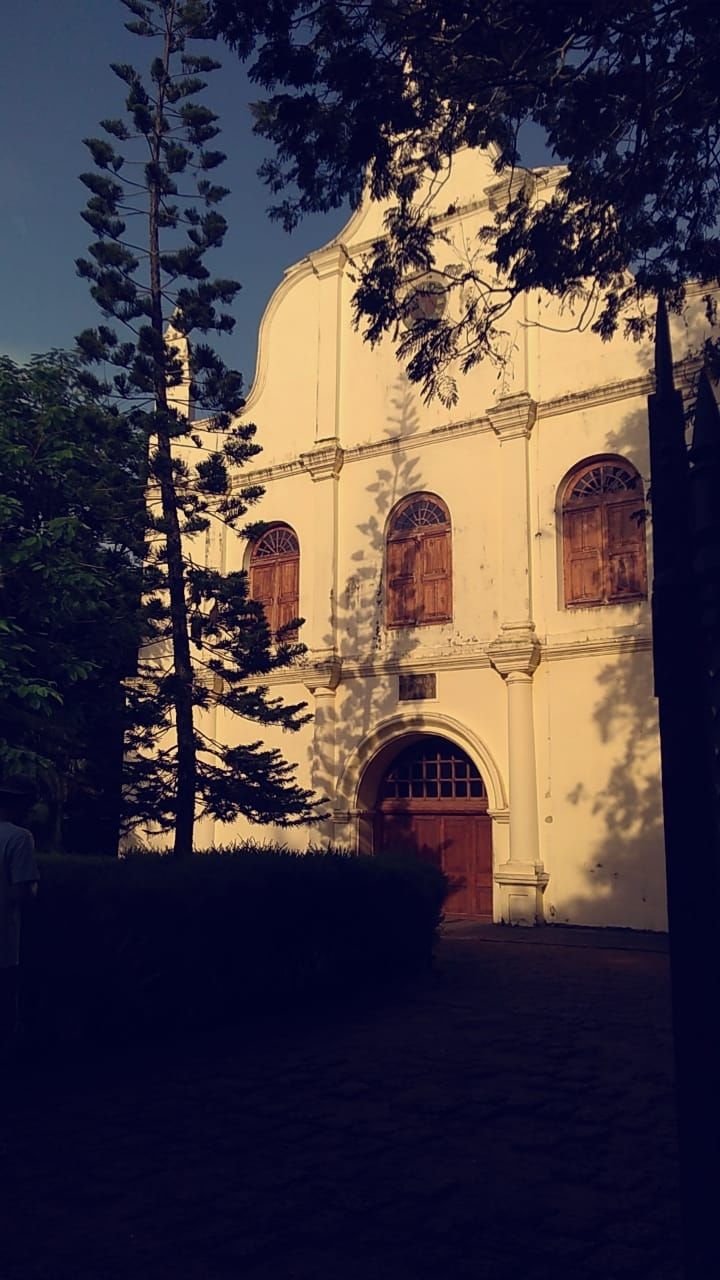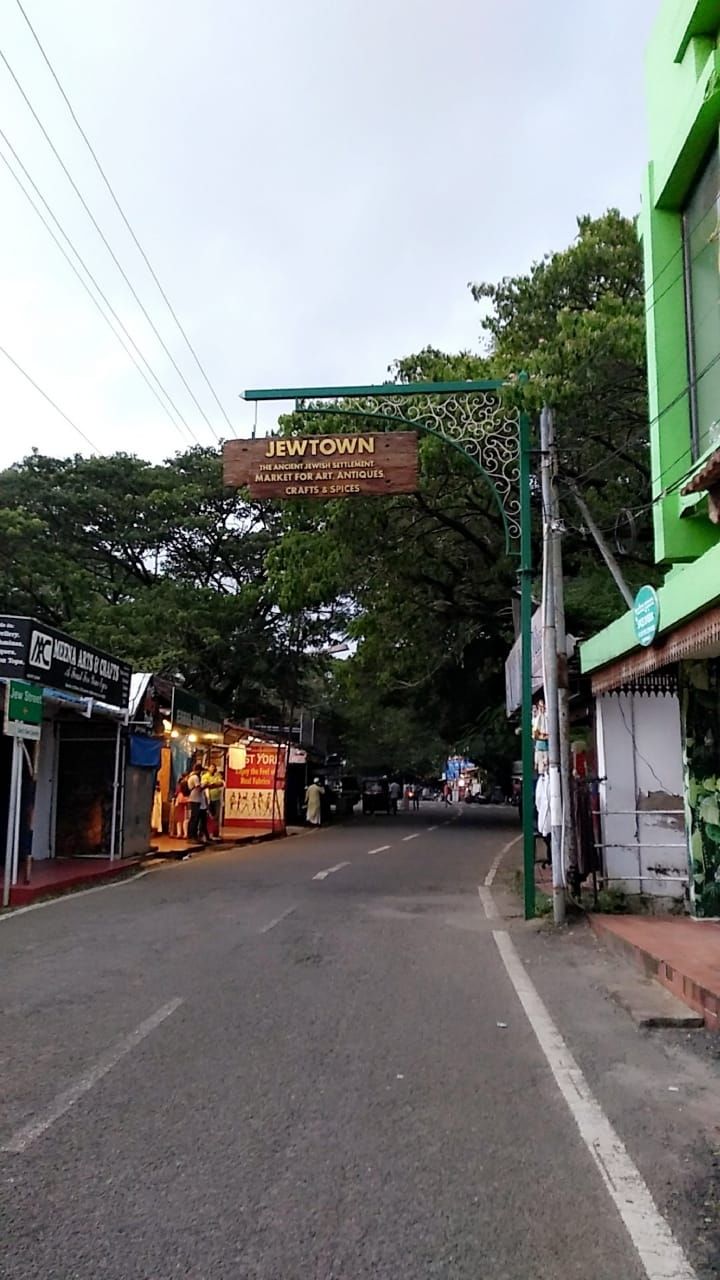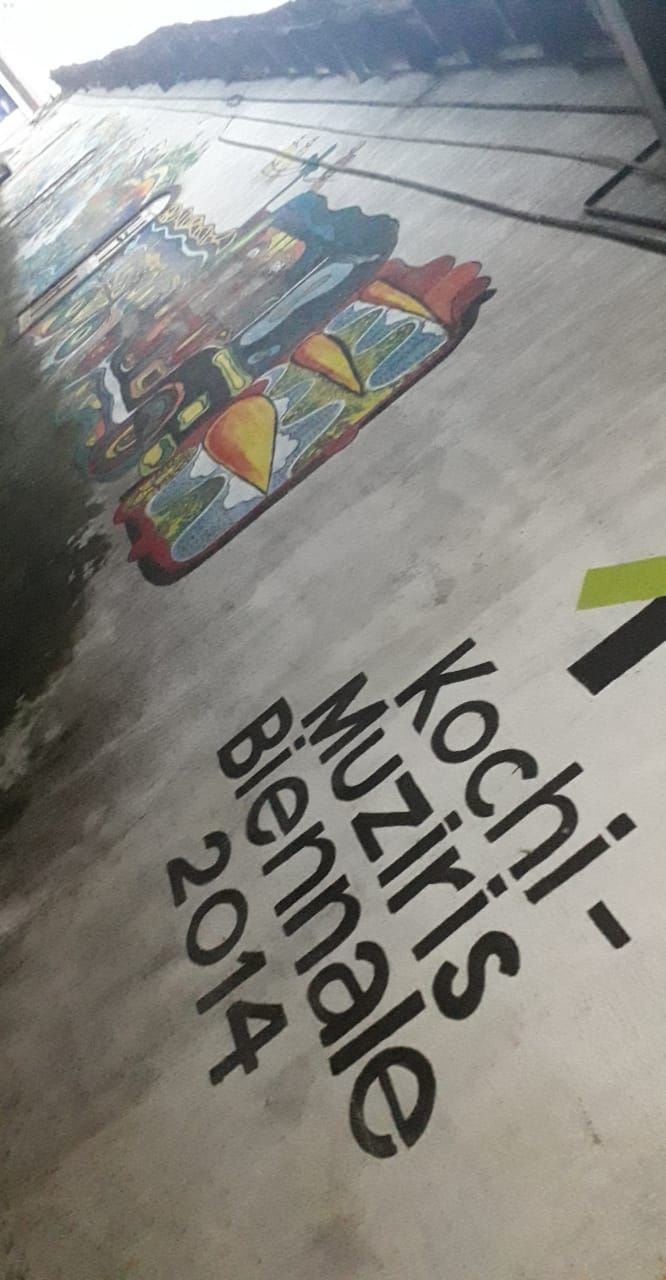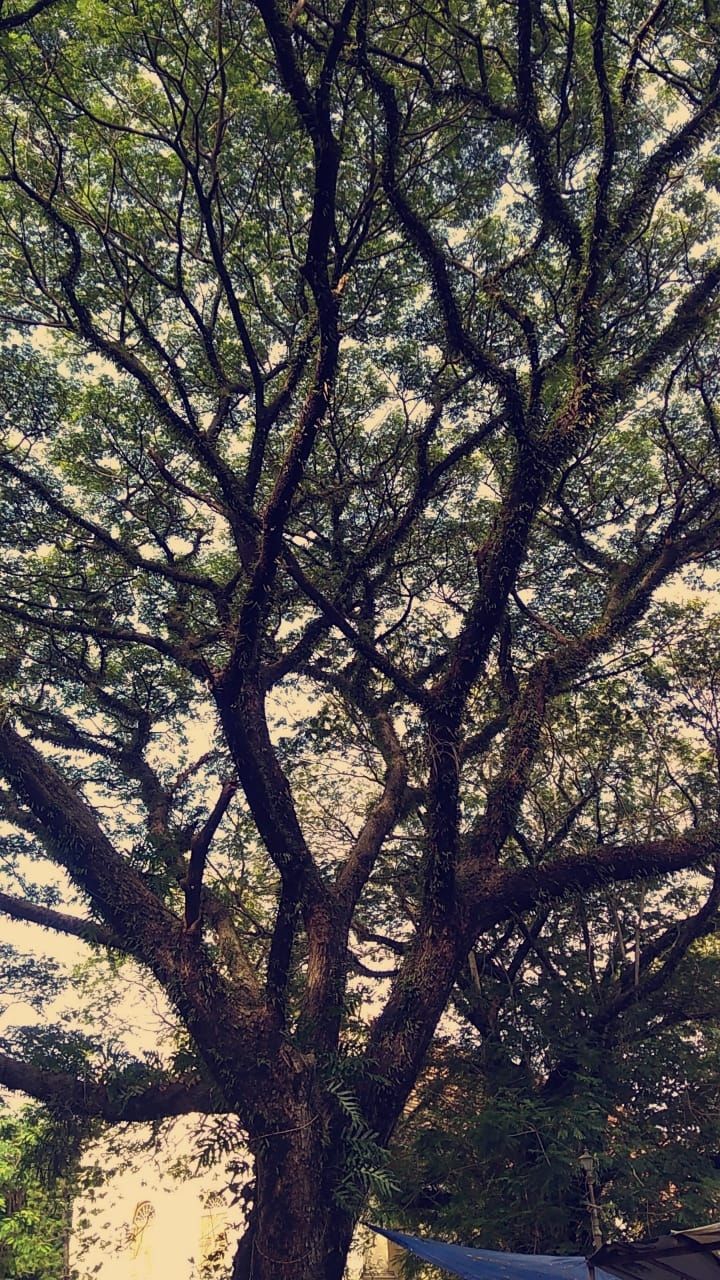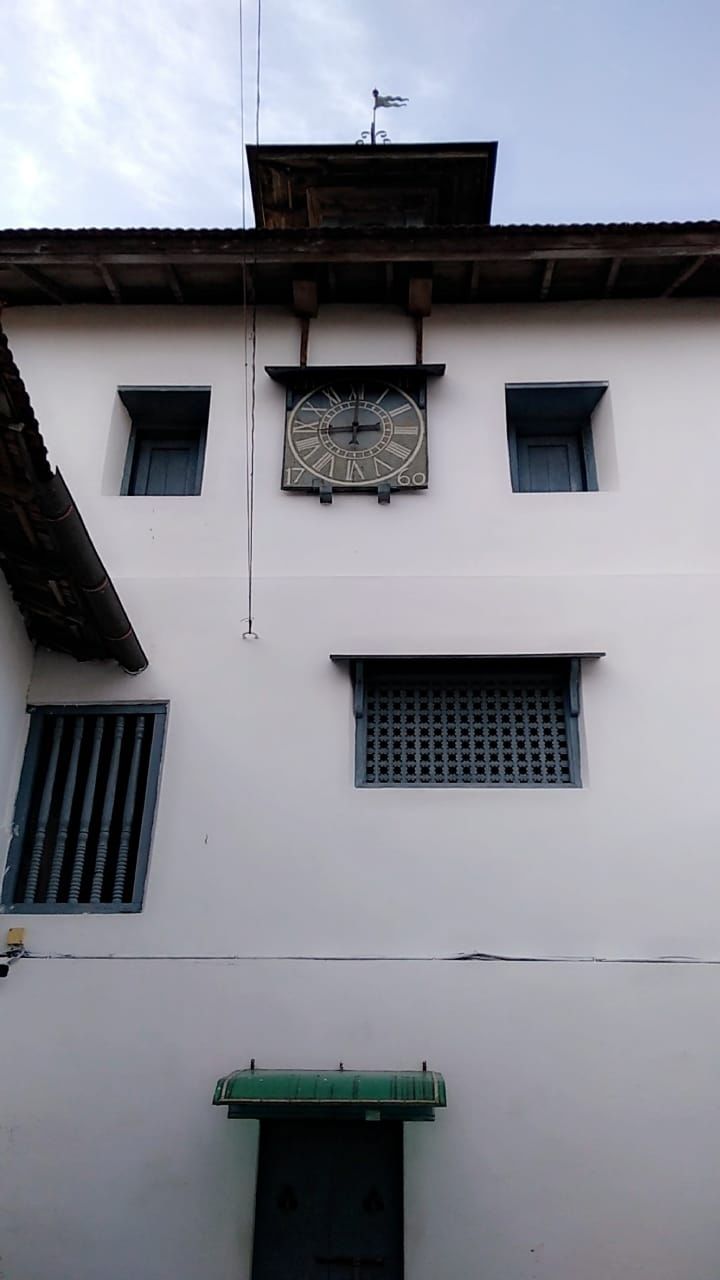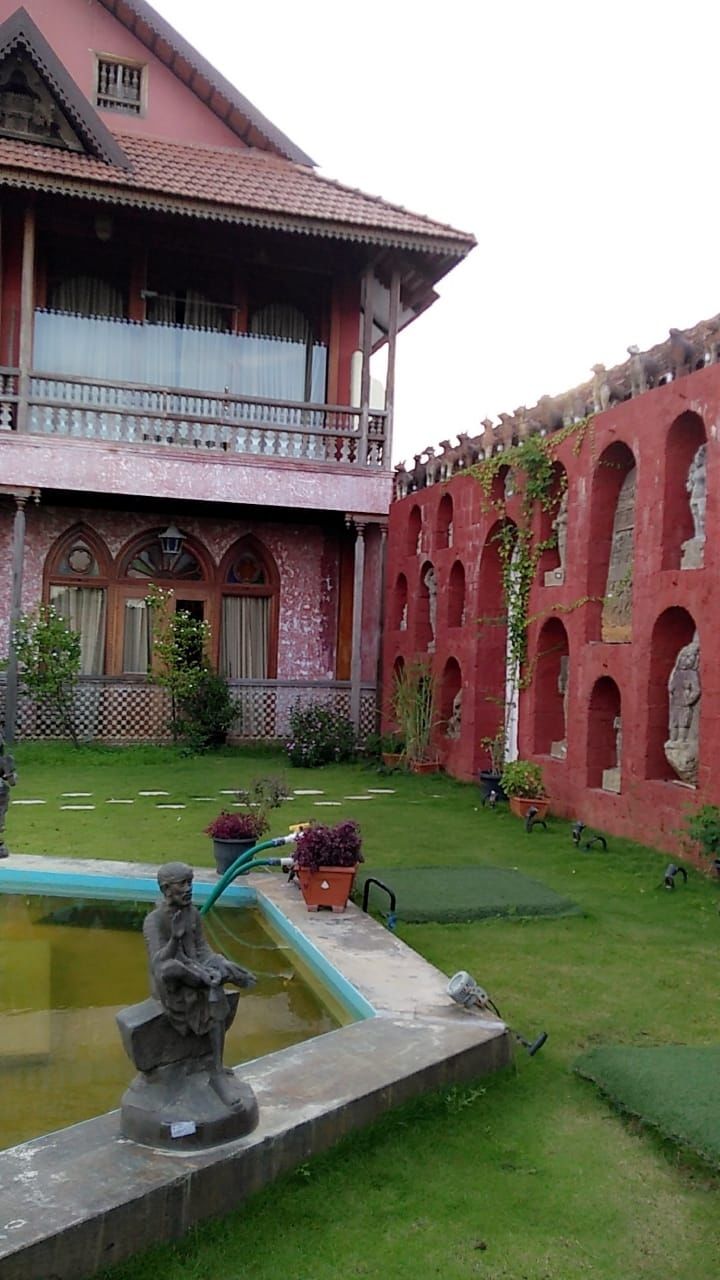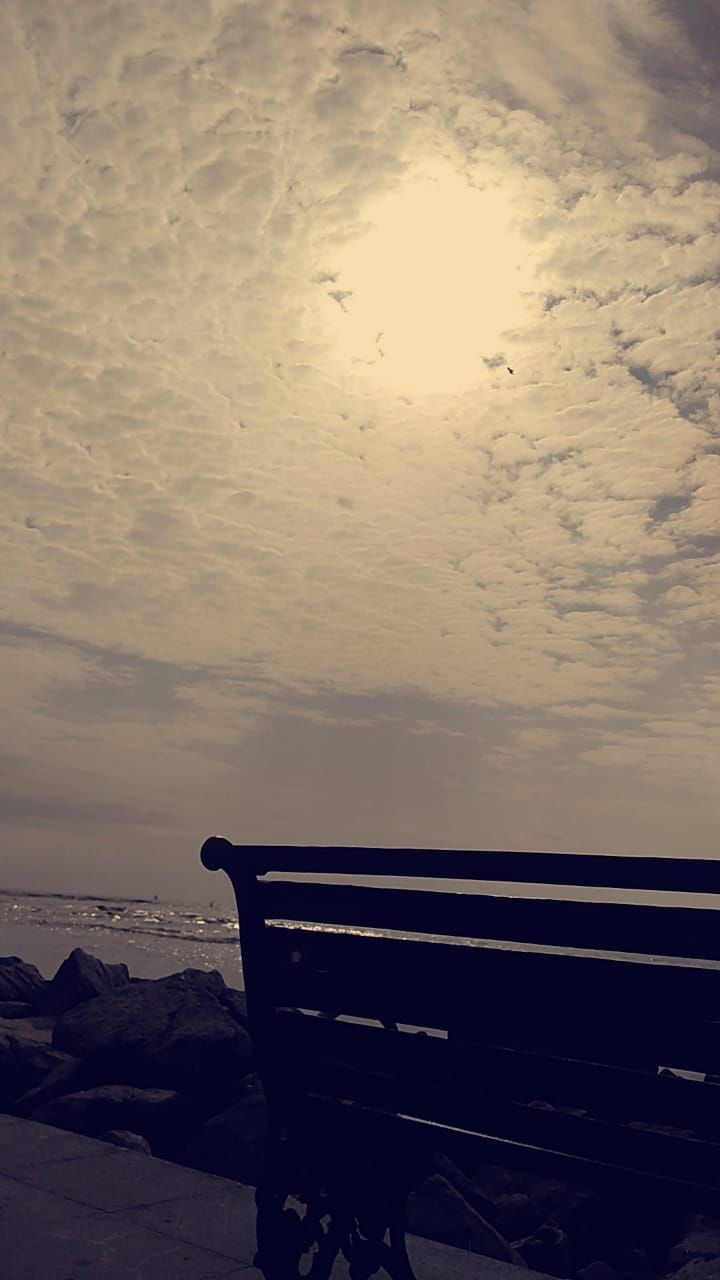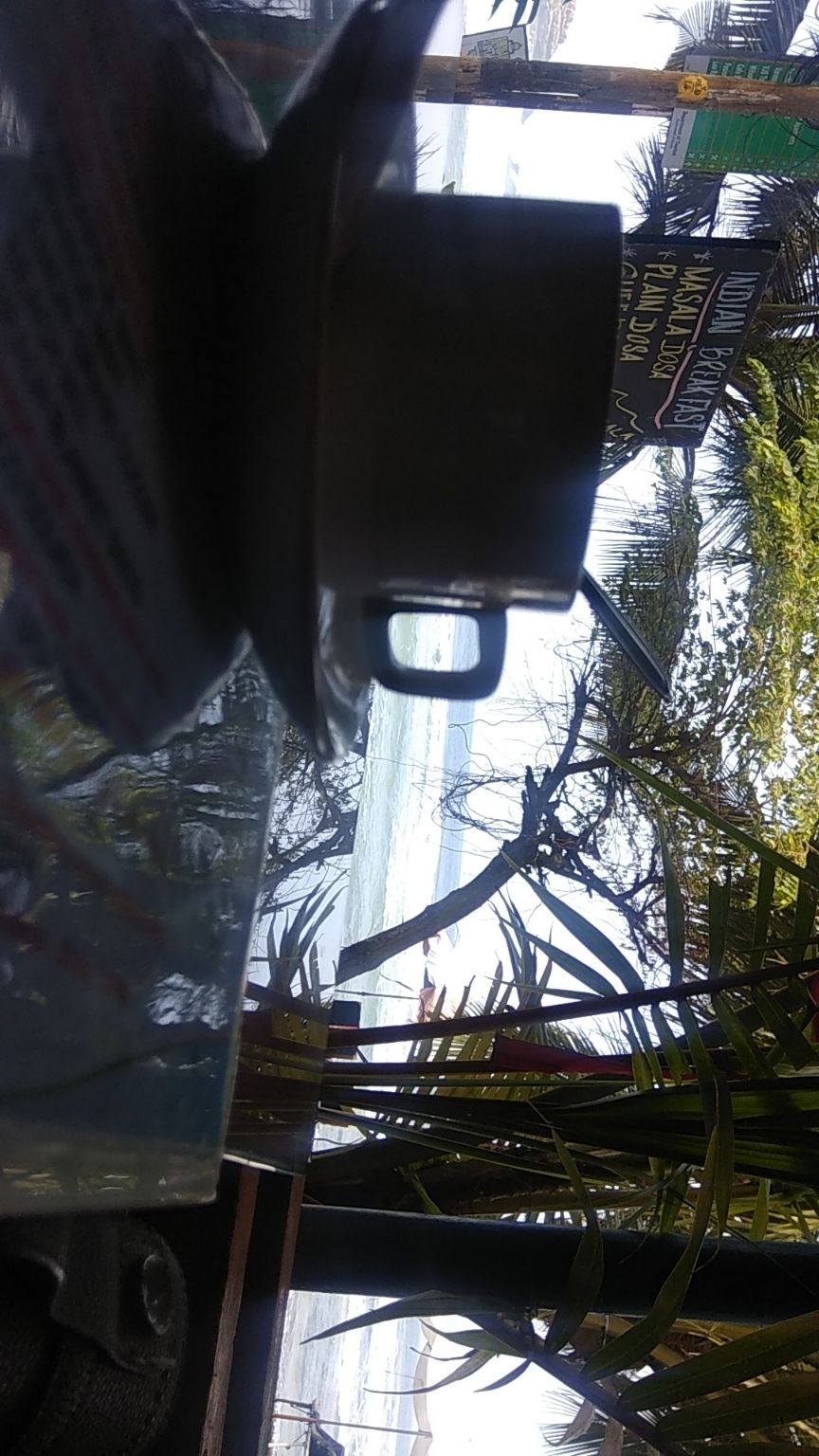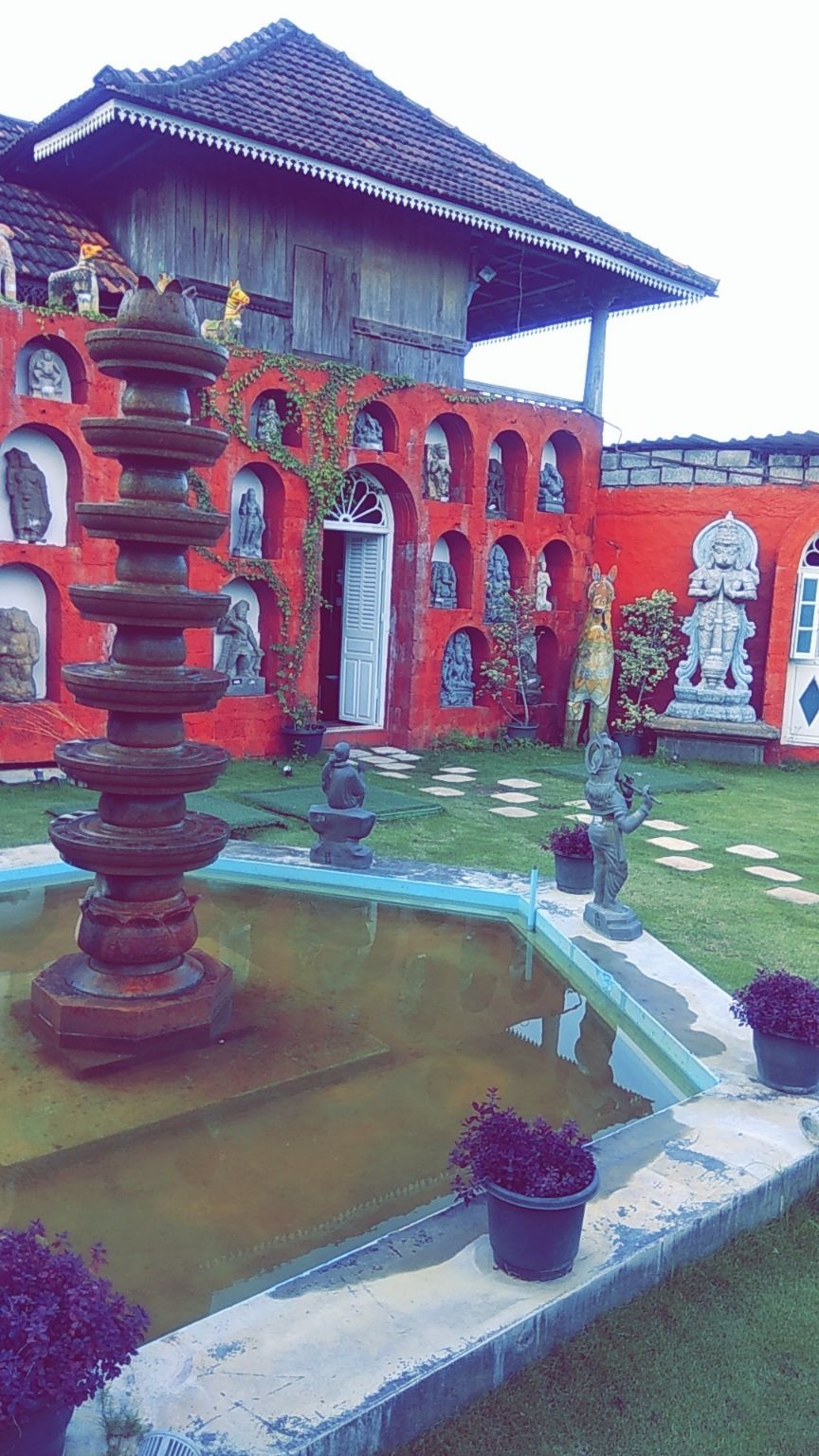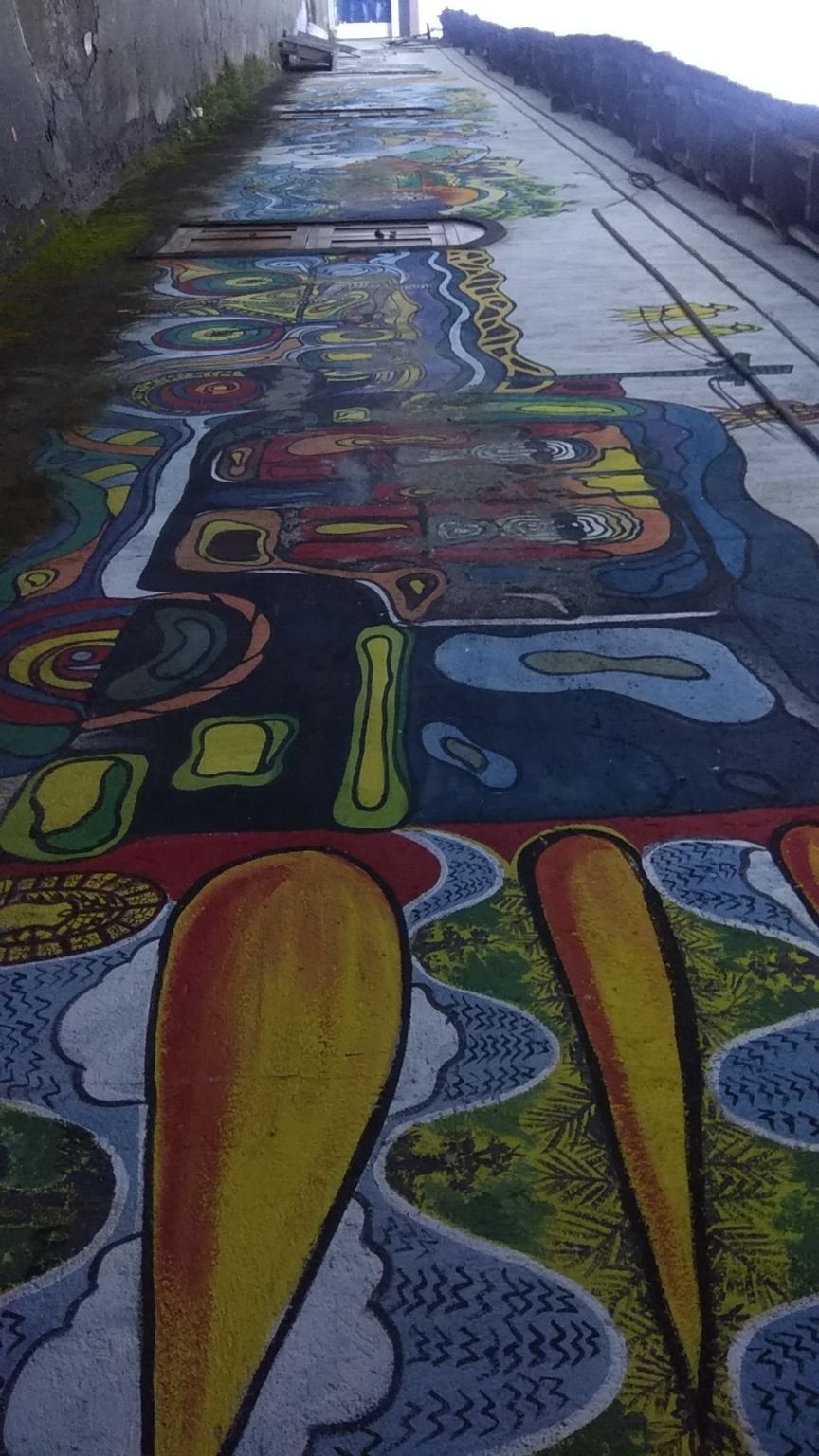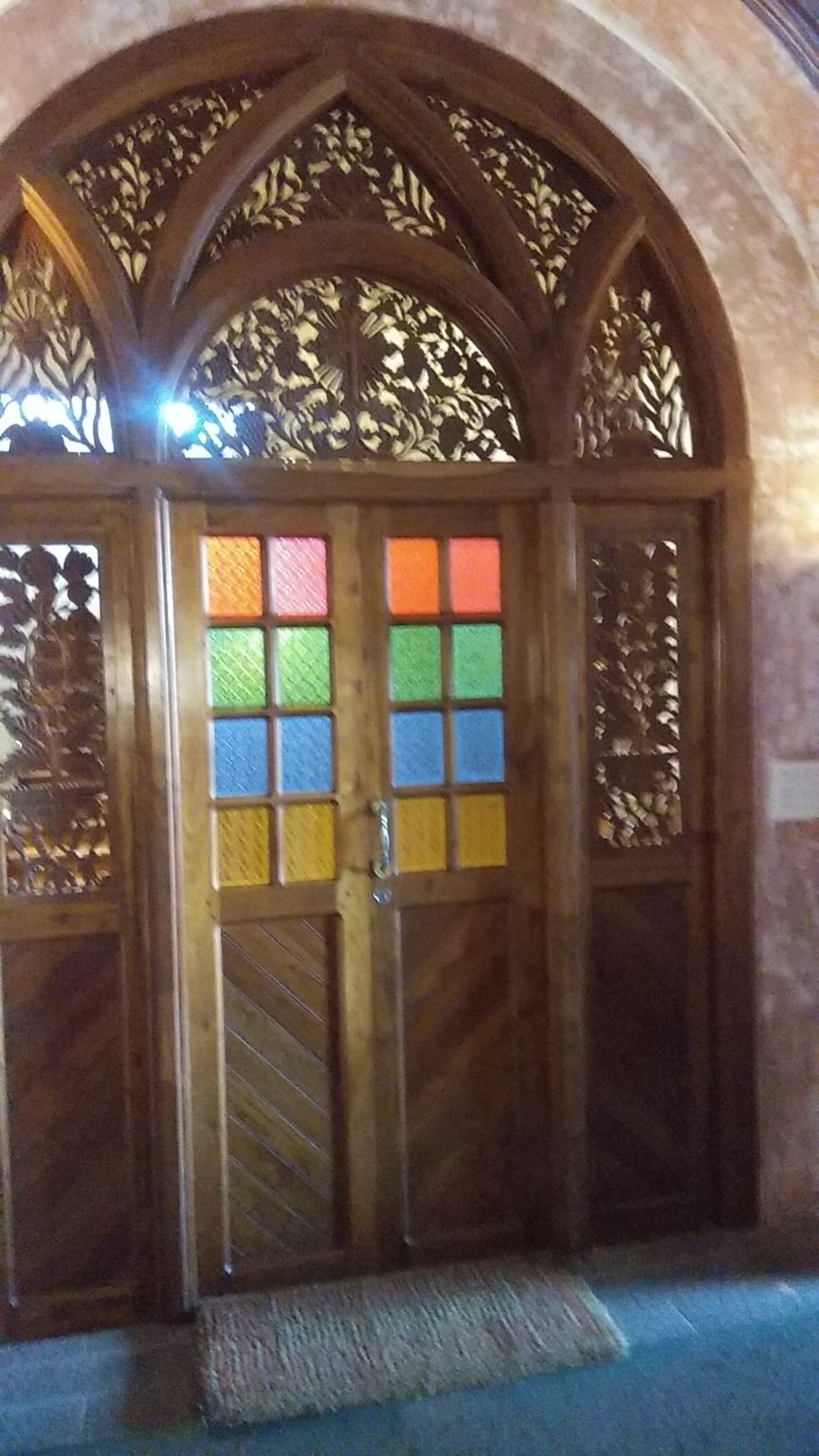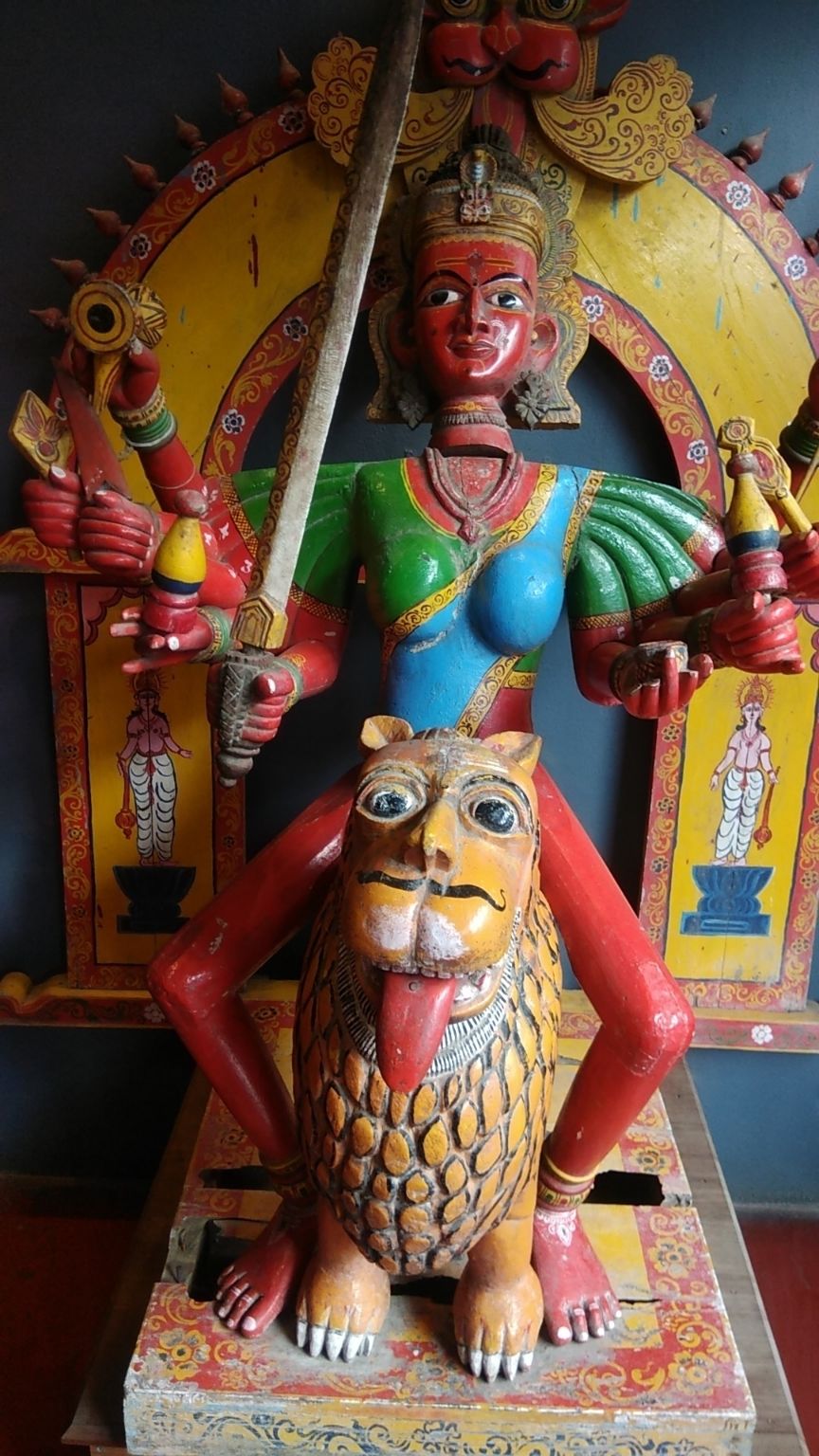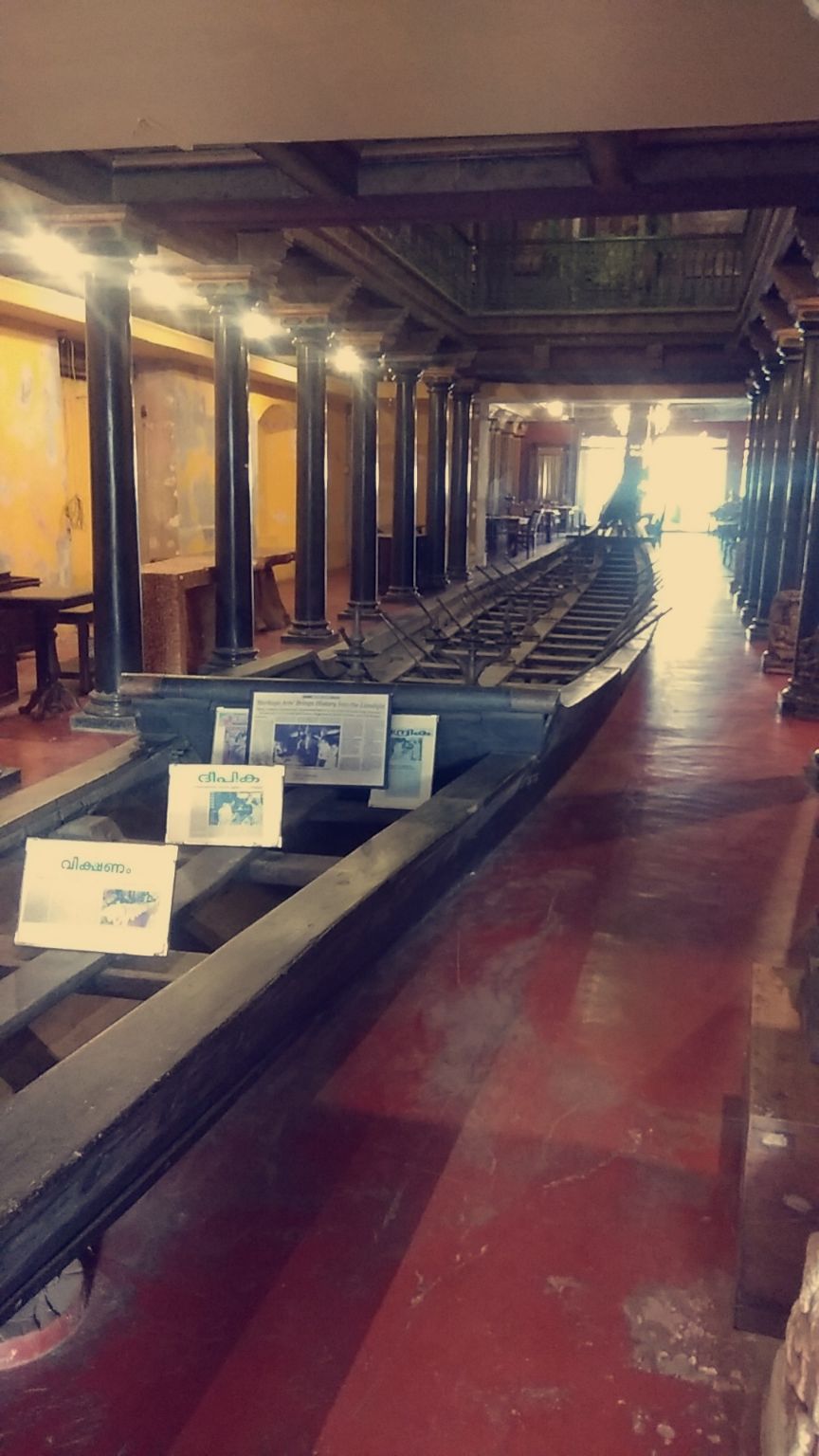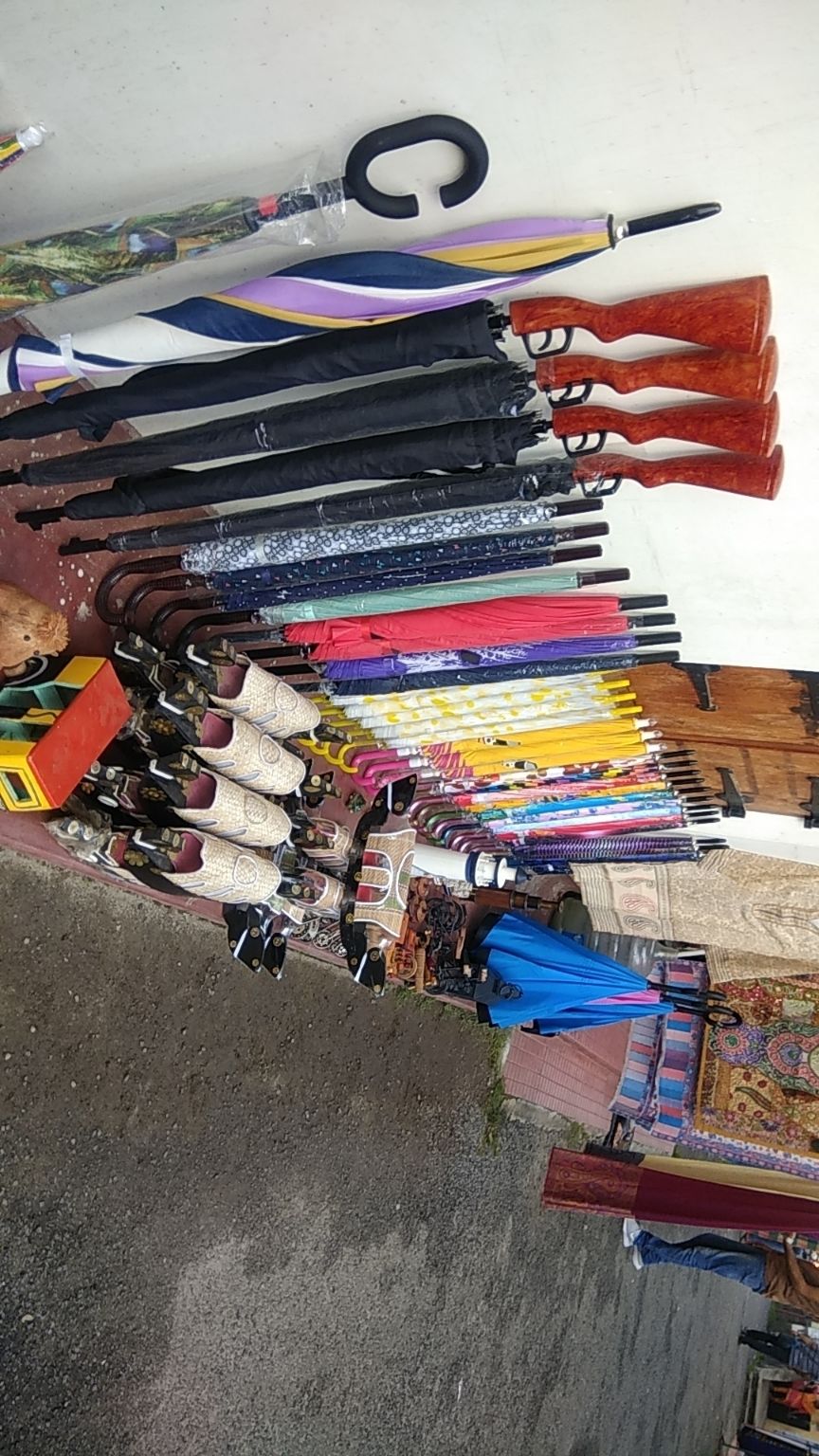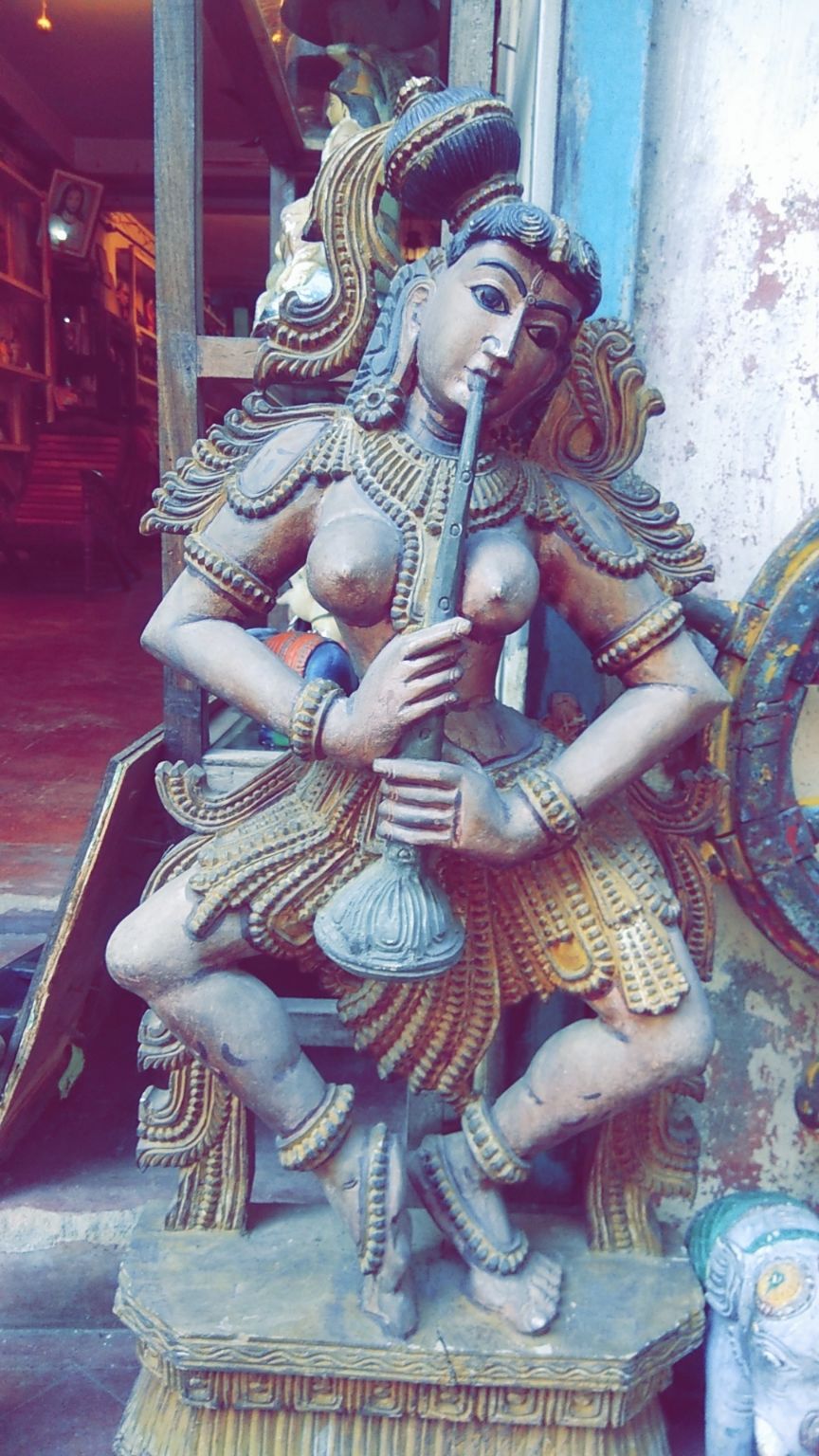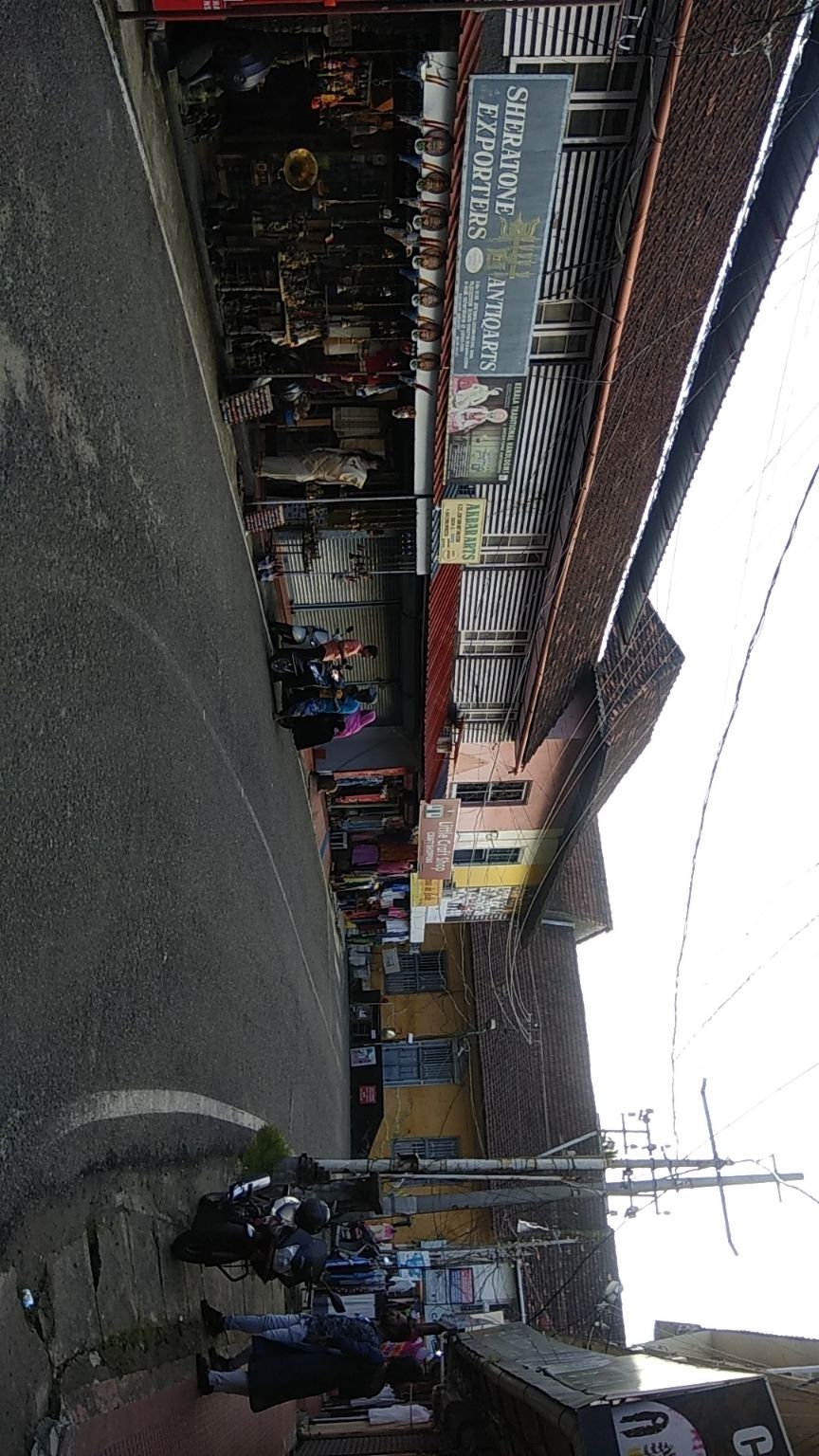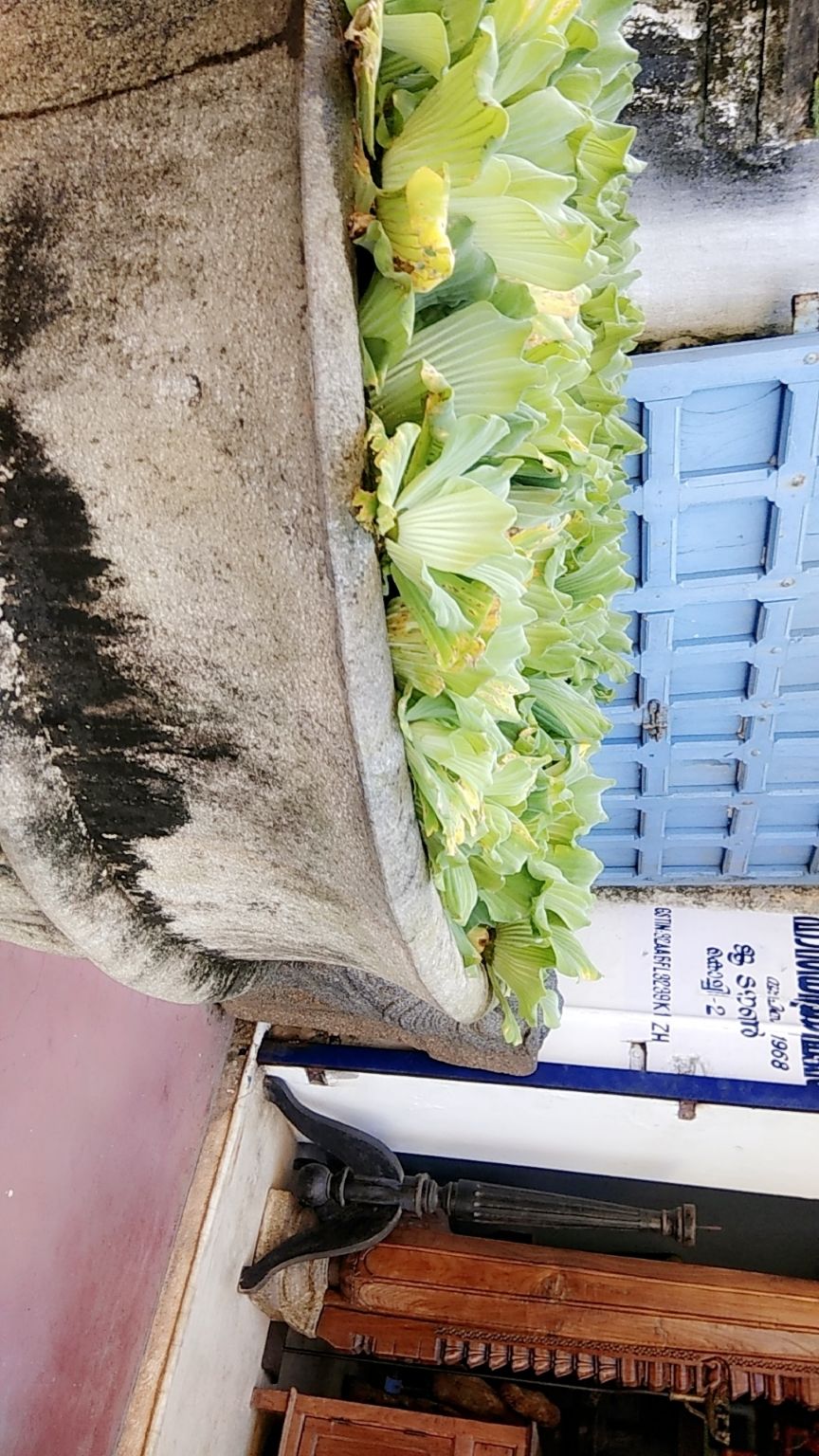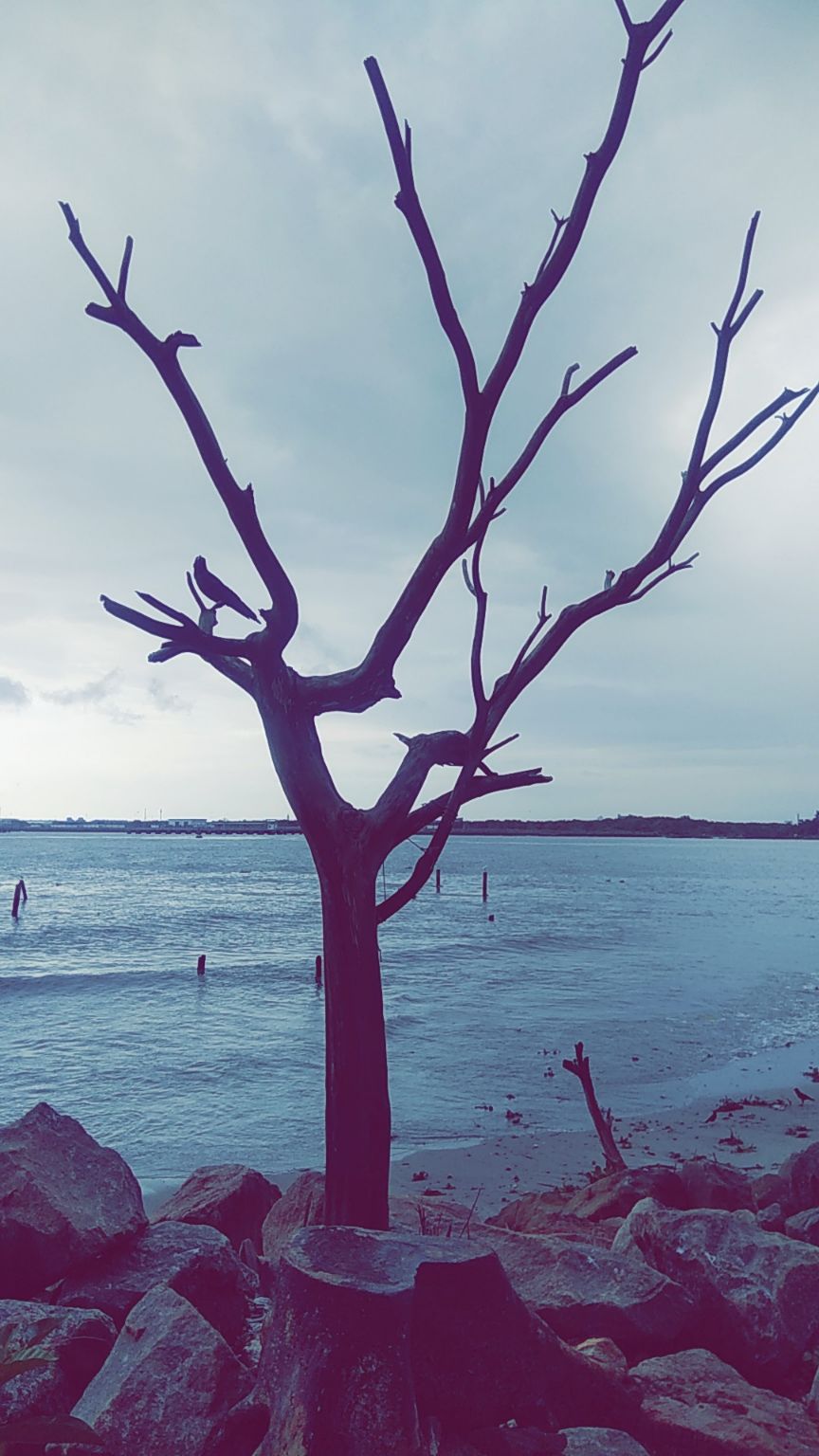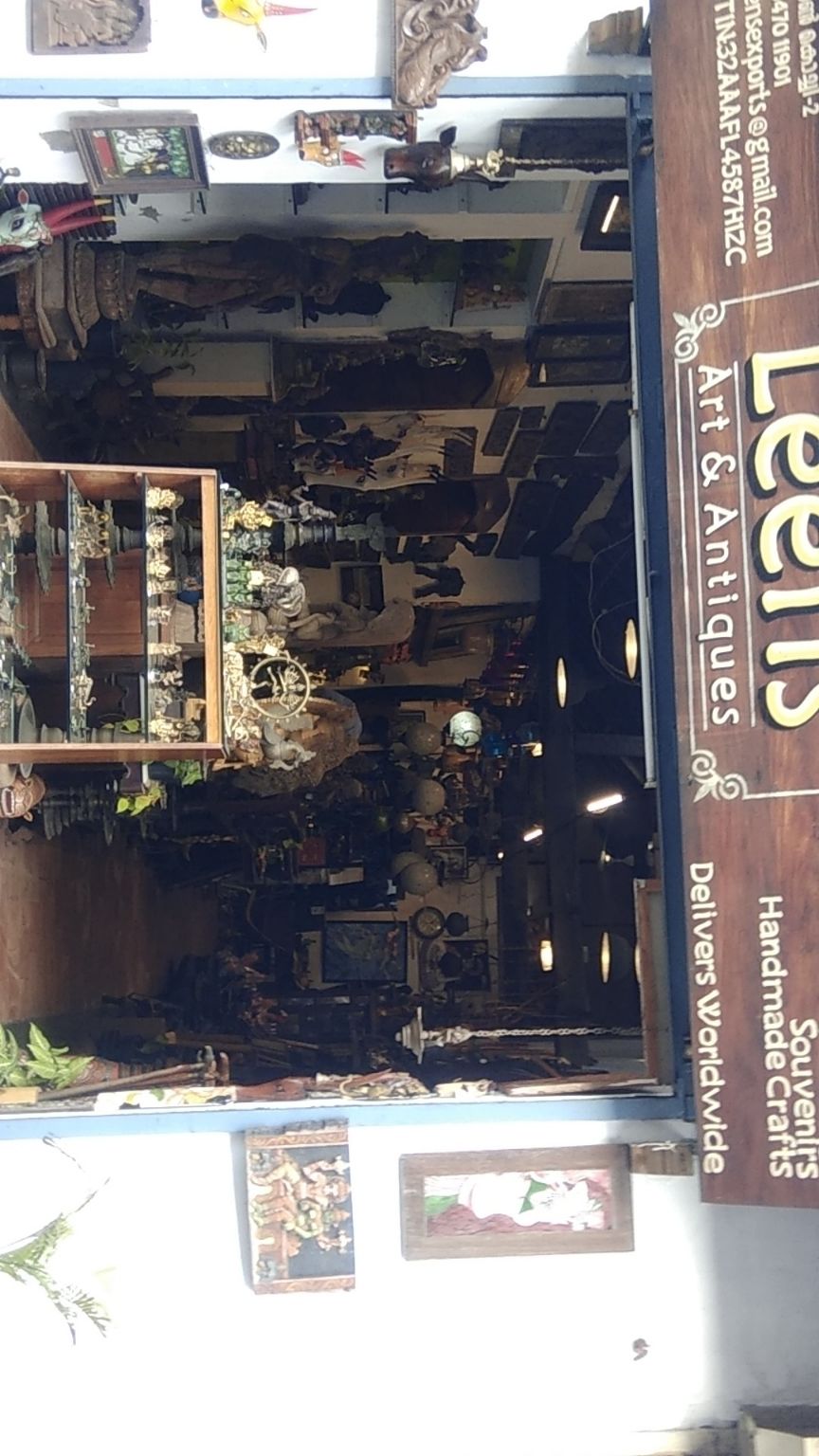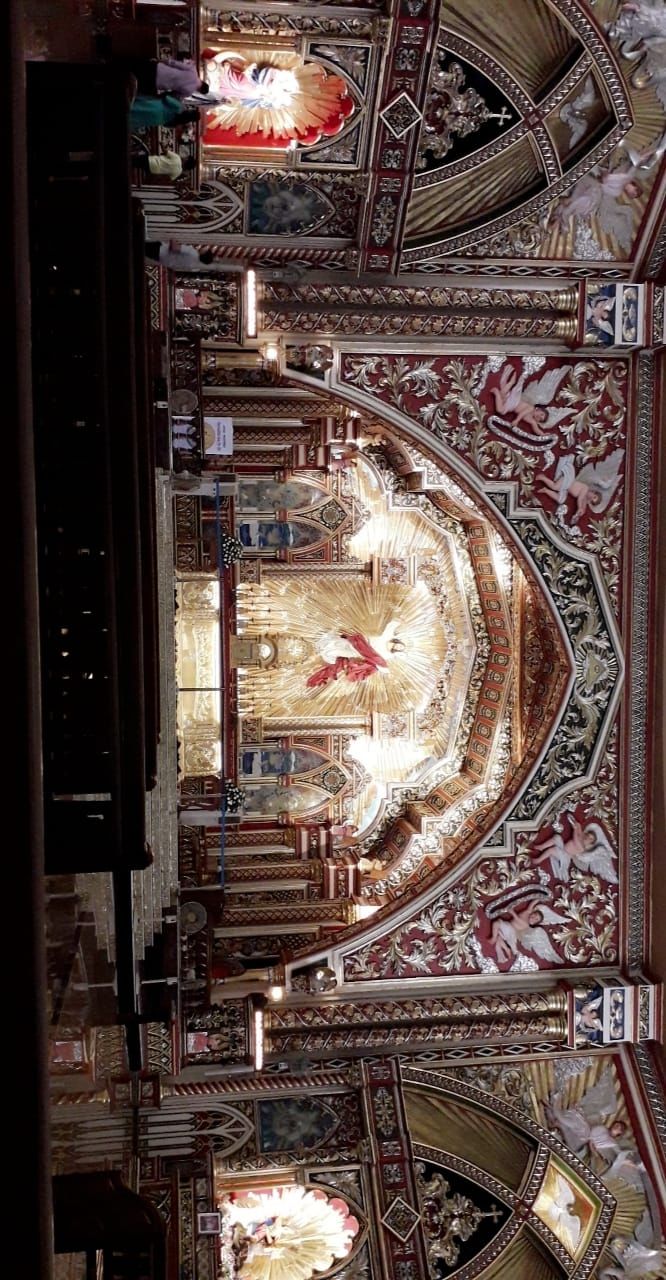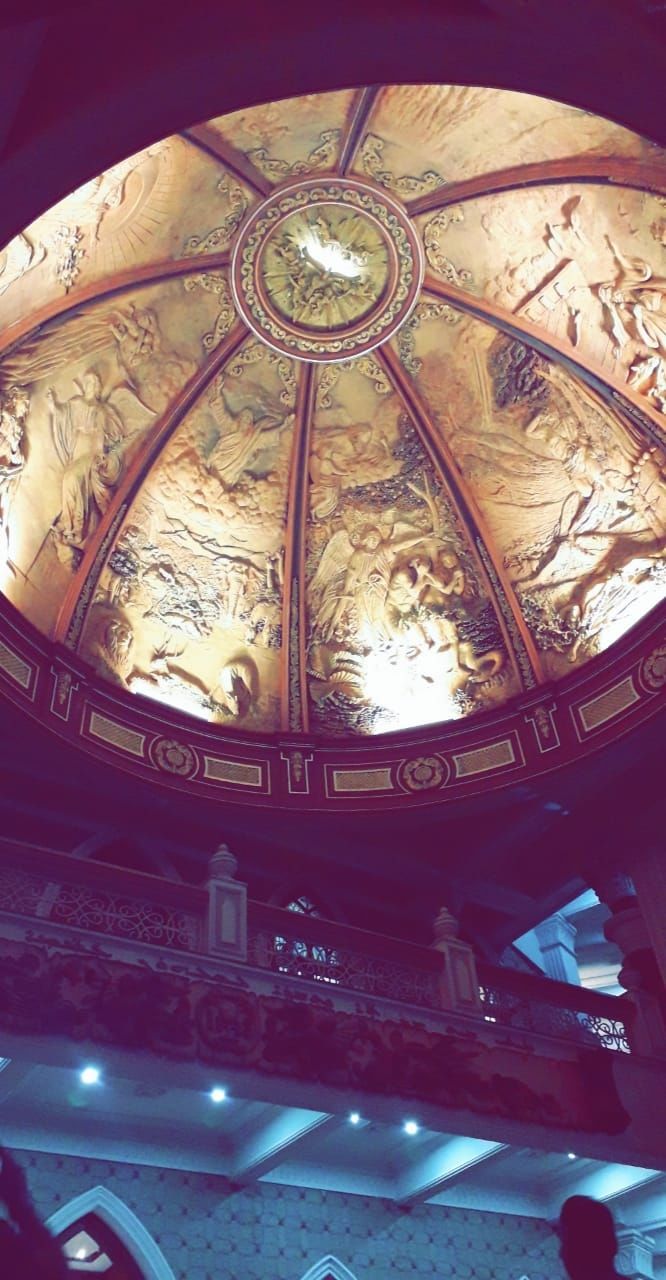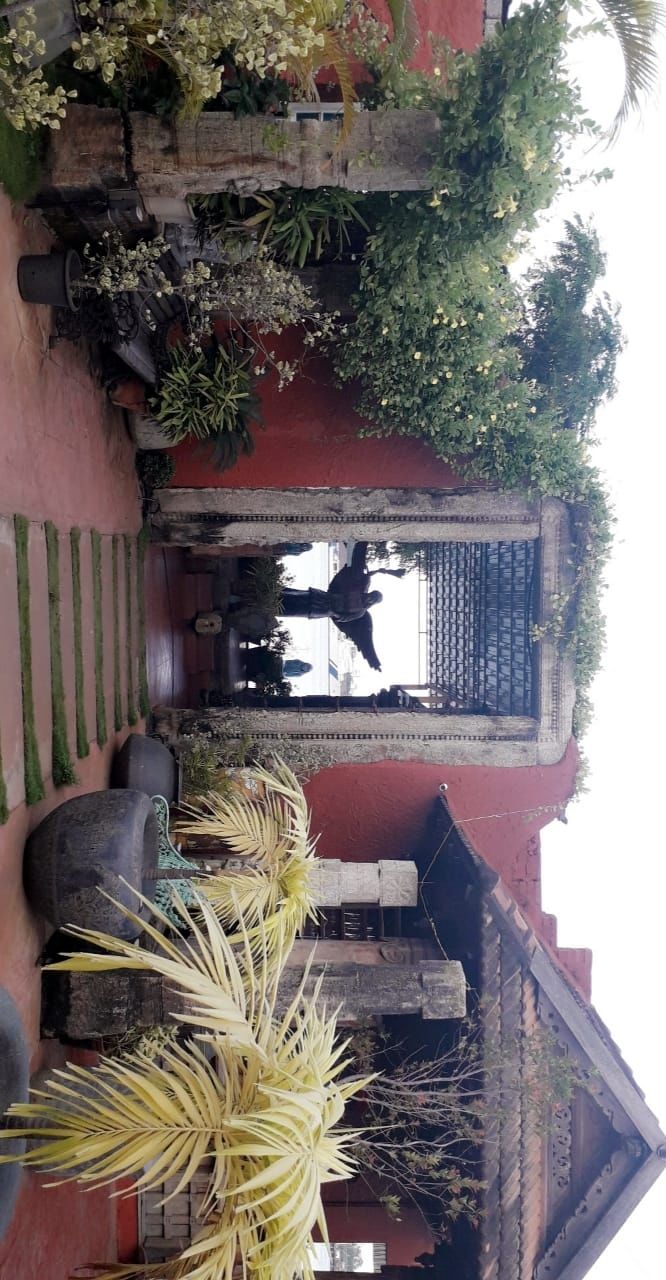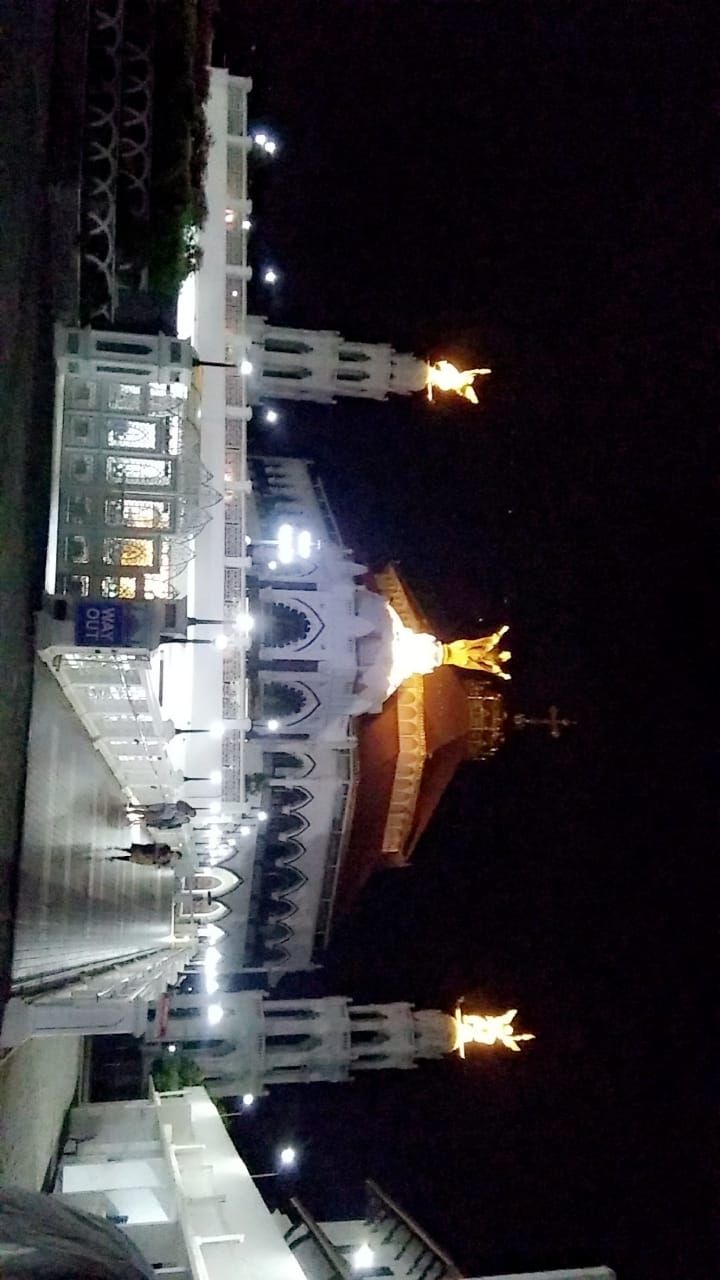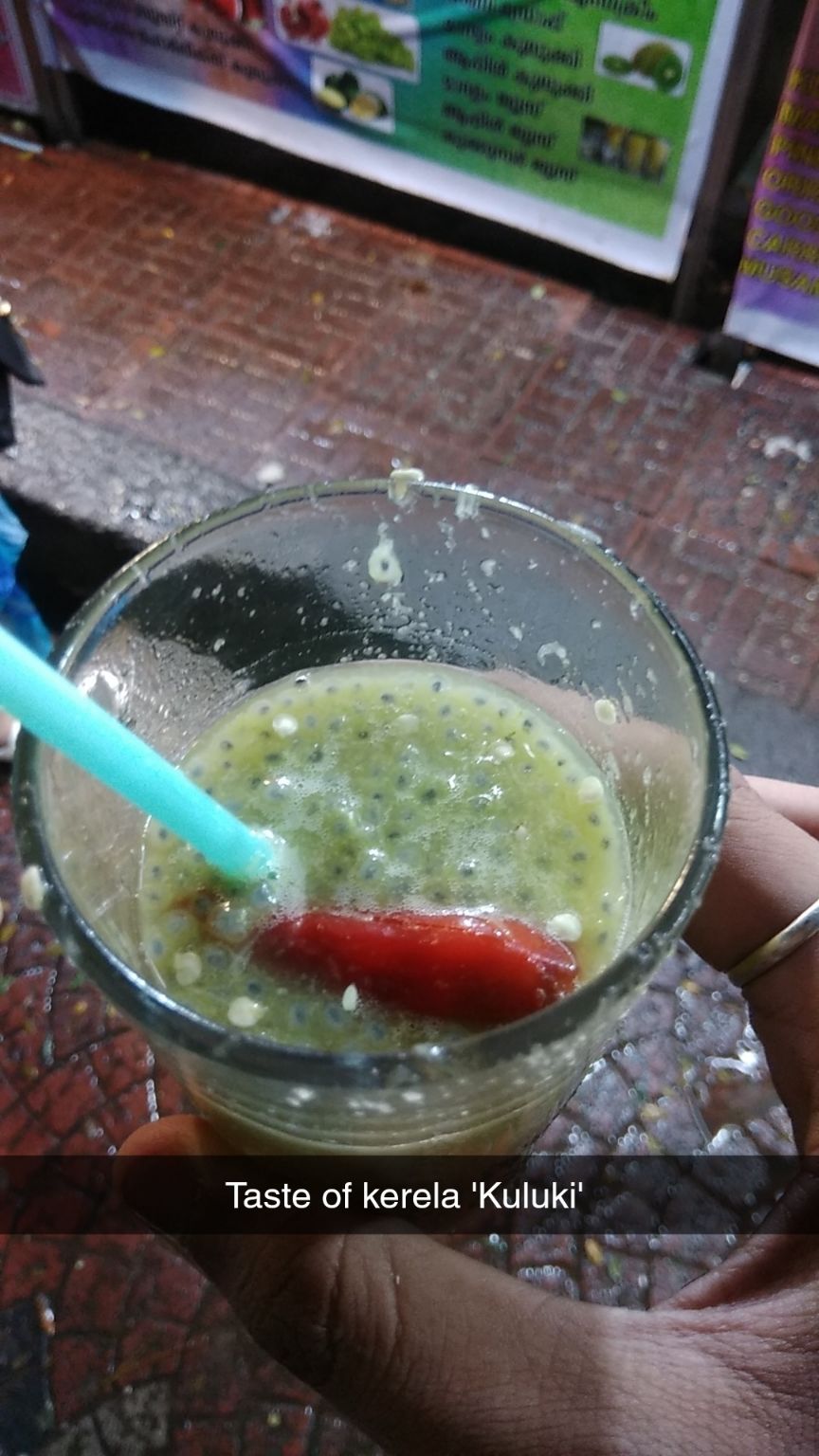 Kochin/Cochin, Ernakulam, Fort Cochin.
Trivandrum, Kovalam, and Poovar
From Cochin we went to the Capital city of Kerala, bachpan ka Voldemot as it was very difficult to take the name Trivanantpuram/Now as Trivandrum.
It's a 5 hour road journey and 4 hour train journey the road is in a bit mess and we were tired so we decided to go by train.(PS- Don't judge I am a road tripper but my friends are little lazy and not used to it so this time followed what they said)
We parked our car on the station and took a train to Trivandrum it was a 4 hour journey and reached our destination on time. We had booked a self driving car in there from which we started our journey for Kovalam.
Kovalam is one of the Light house beach of Kerala an is 19km away from Trivandrum Railway station.
We reached there in 20 mins as Vin Diesel is my chacha 😂.
It was beautiful as tides were really high and beach was clean, we had booked our rooms in the beach view hotels.
A lot of hotels are available on the beach side, where you can get the rooms easily enjoying the beauty of the sea.
We went to the light house and the view was breathtaking and the wind was hair and clothes blowing.
From Kovalam we started for Poovar, it is a backwater boating area in Cochin.
Poovar is a place where shooting for a lot of tollywood movies took place, it's a dense mangrove forest where you can spot a lot of birds which come here for migration.
I saw an Australian Crane and Australian Swan who were traveller just like me but they do not need passport 😂.
Poovar also has an underground church which is located on the sea shore, an elephant rock which is one of a kind as they say there are only two of such rocks one in New Zealand and one in Poovar, I acted amazed but didn't believed 😂.
Also there is a place there were the back water meets the seawater and you can actually make out the difference of black and blue water.
Nature is really amazing 😍
From Poovar we came back to Trivandrum and went to the oldest Shri Padmanabham Temple. To get the Darshan you need to wear specific clothes like for girls - sari/or drap the dhoti which they give, boys - dhoti(you can wear it on shorts) and ang vastra or go shirtless. The temple is very sacred and you get the Tridev ( Brahmah , Vishnu and Mahesh) under one roof.
The temple is architecturally very sound and is a beautiful work of art.
Camera was not allowed so no pictures sorry.
After the darshan we were very hungry so to satiate the hunger there is a very good restraunt - Aaryas were you will get all the exciting food, we went there had our food and left for Cochin again from were we had to leave for Allapuzah/Alleppey.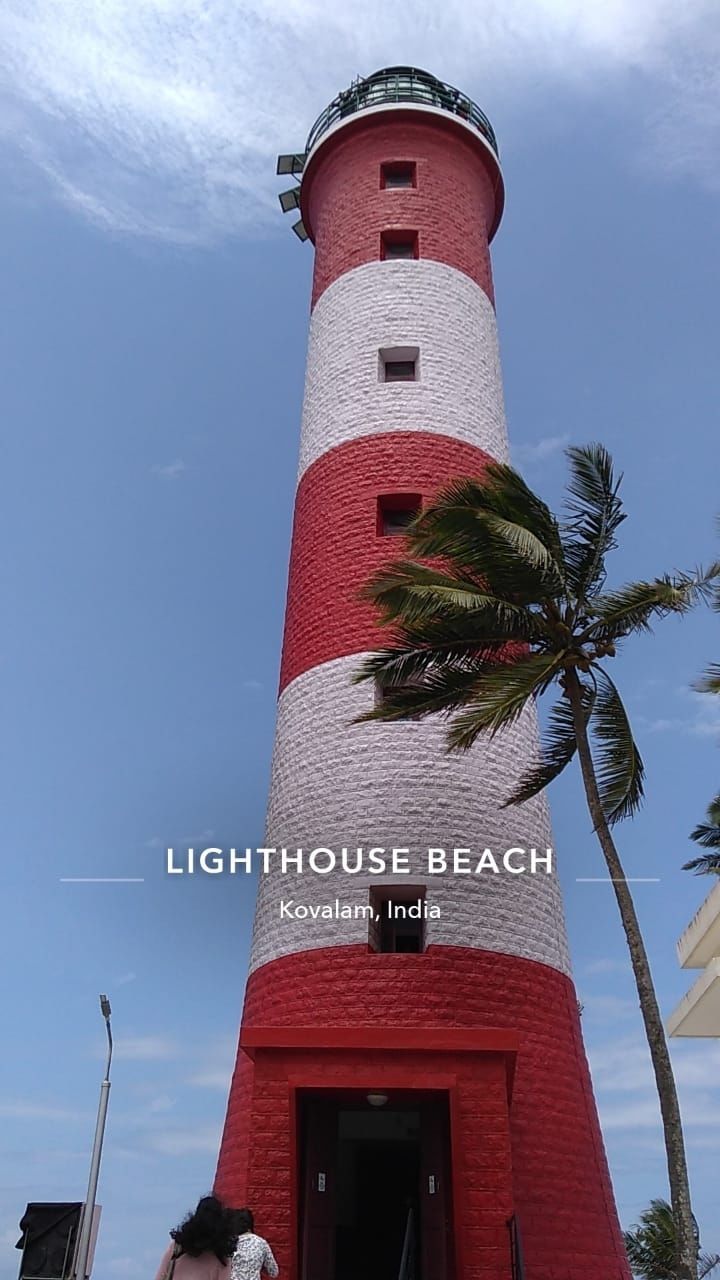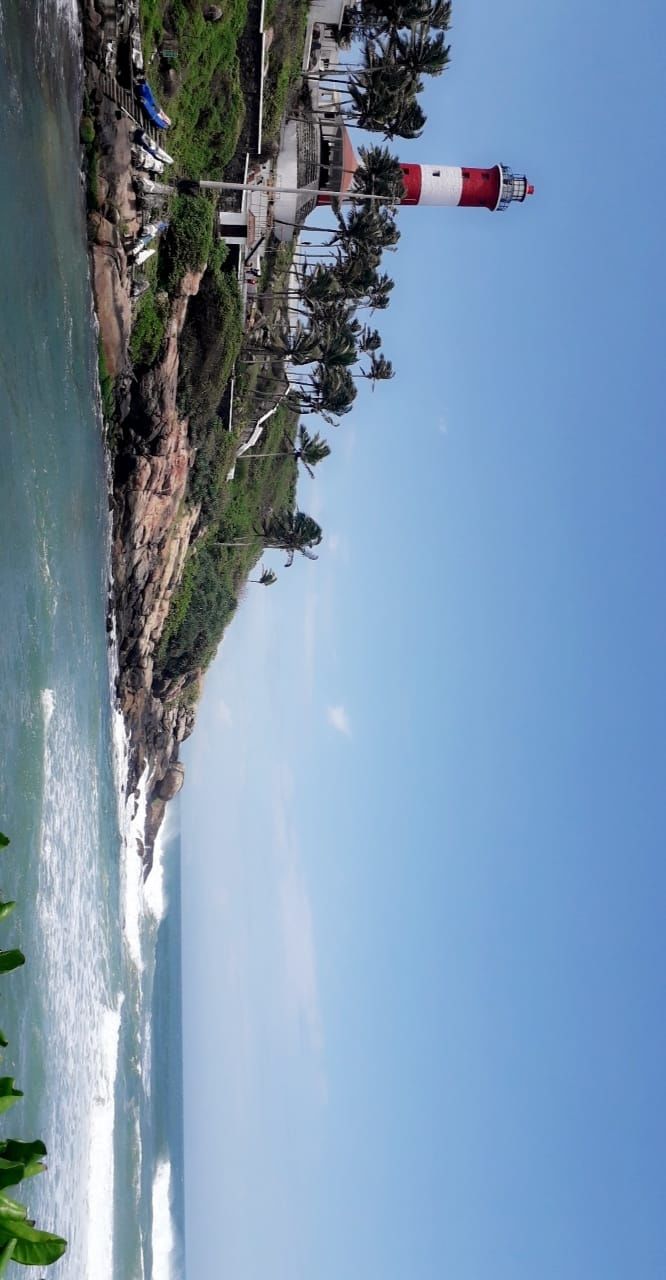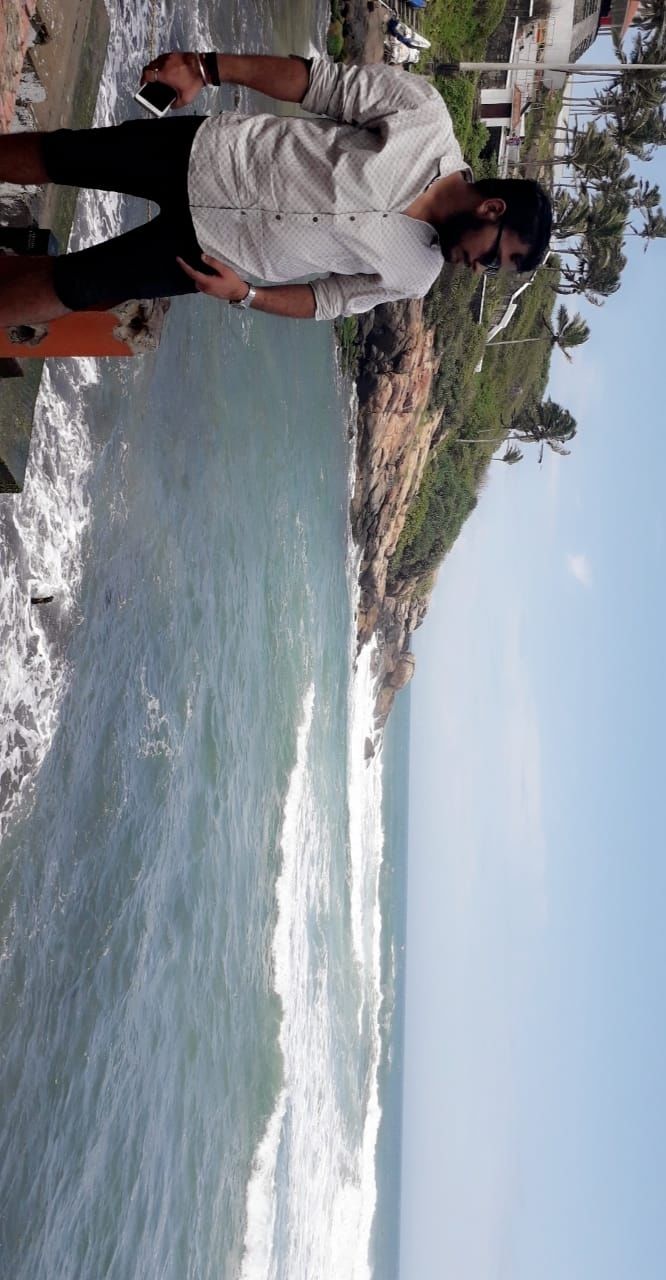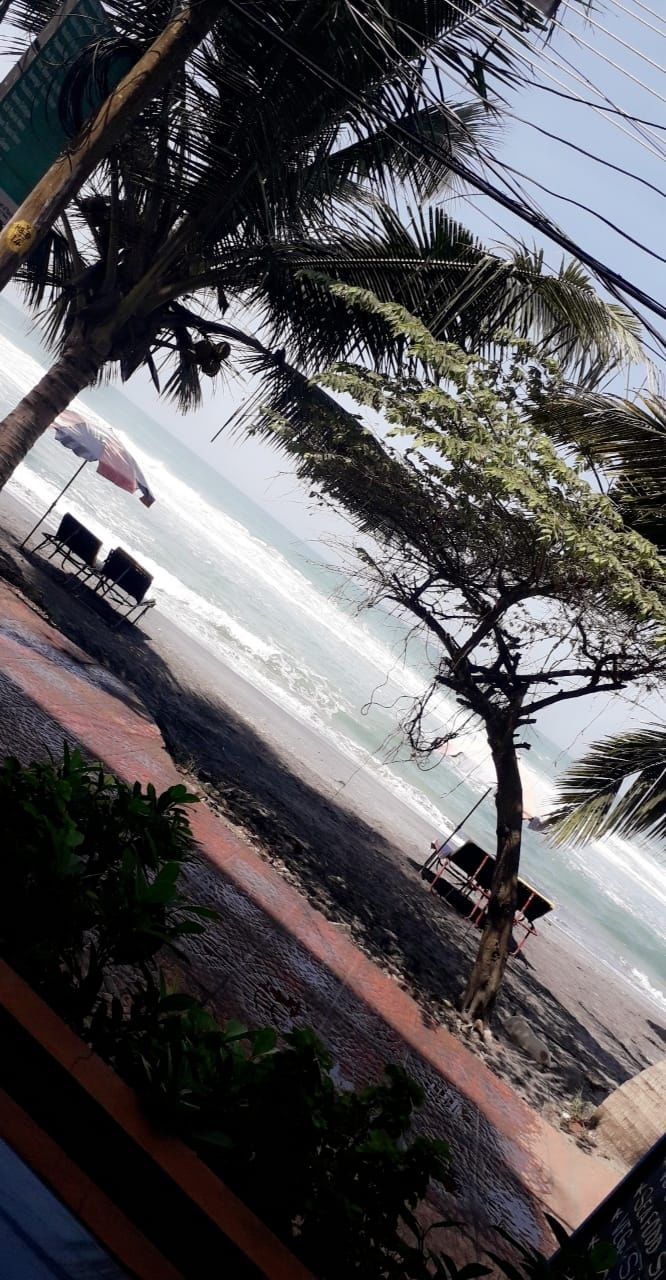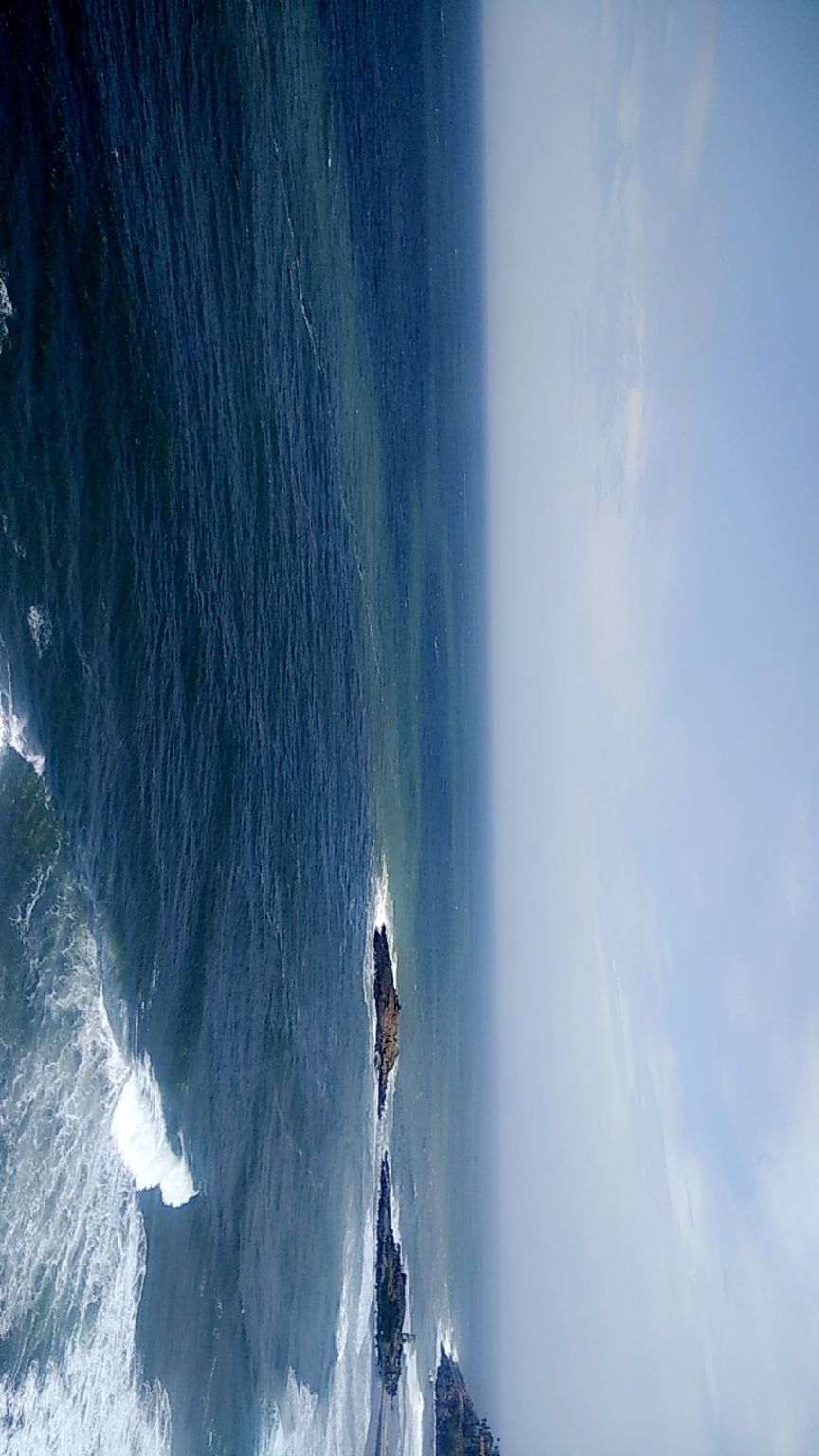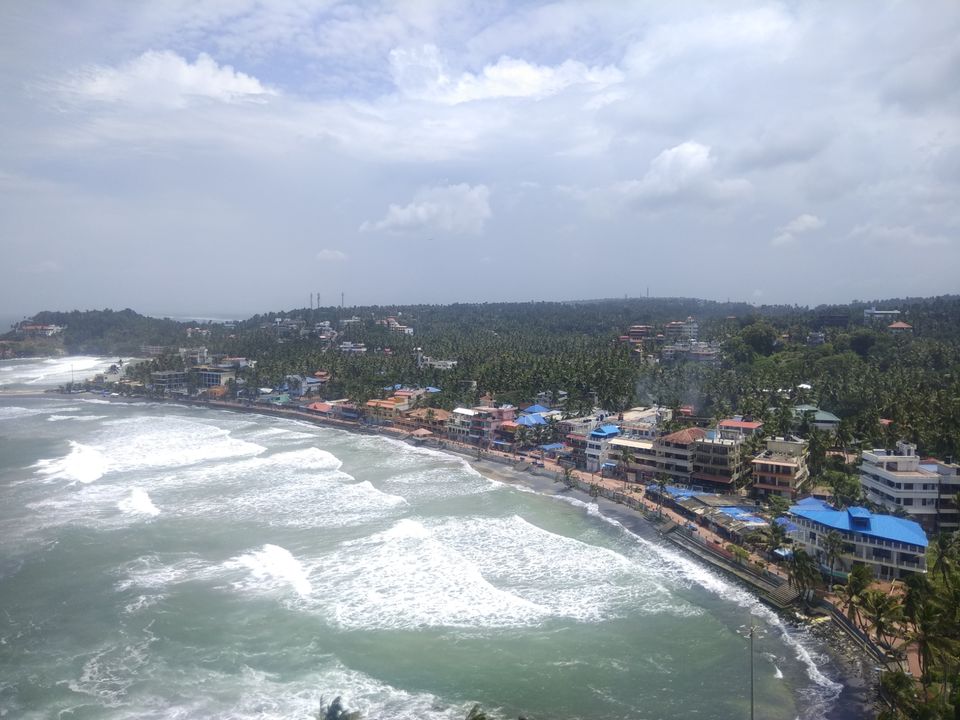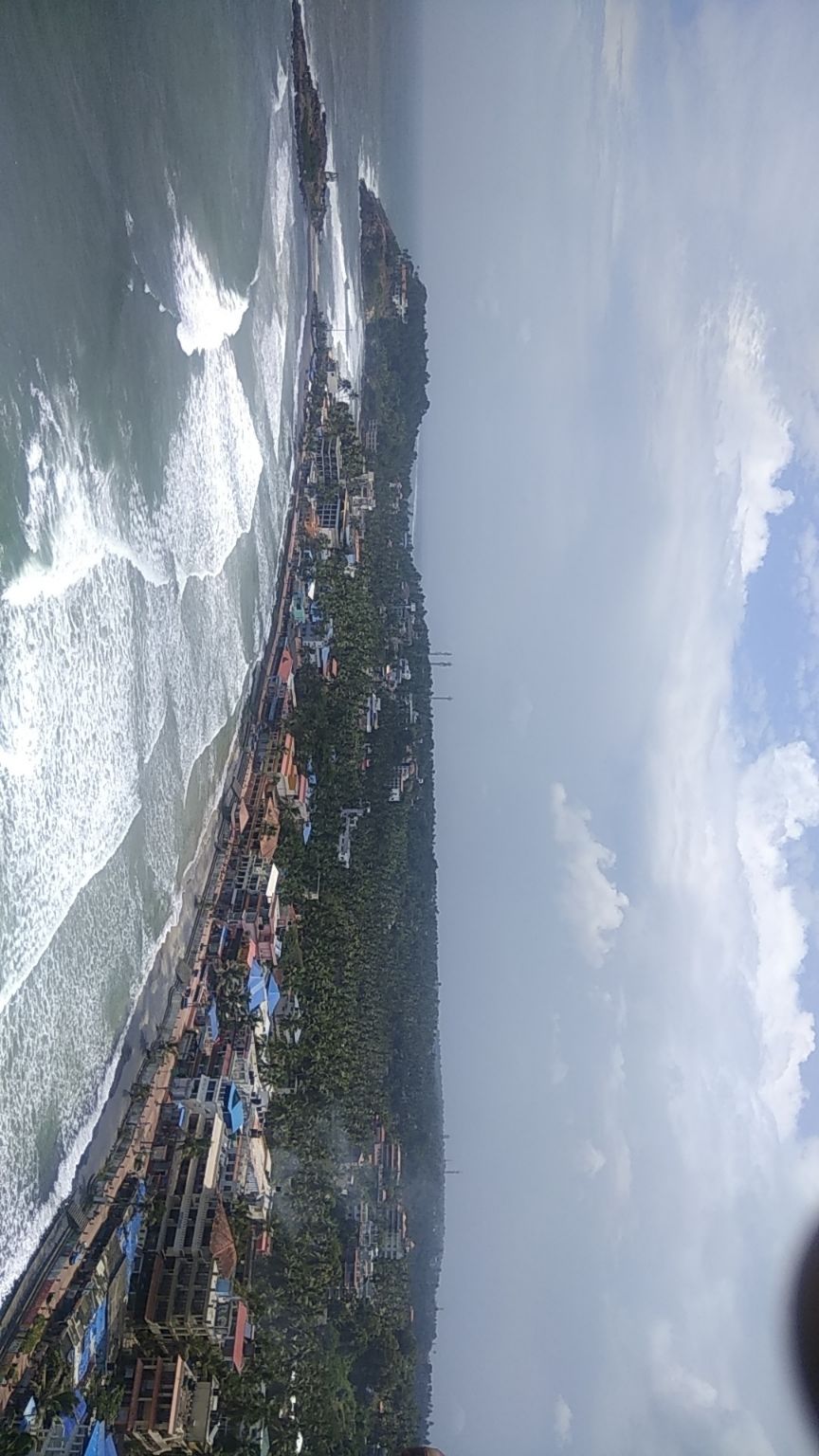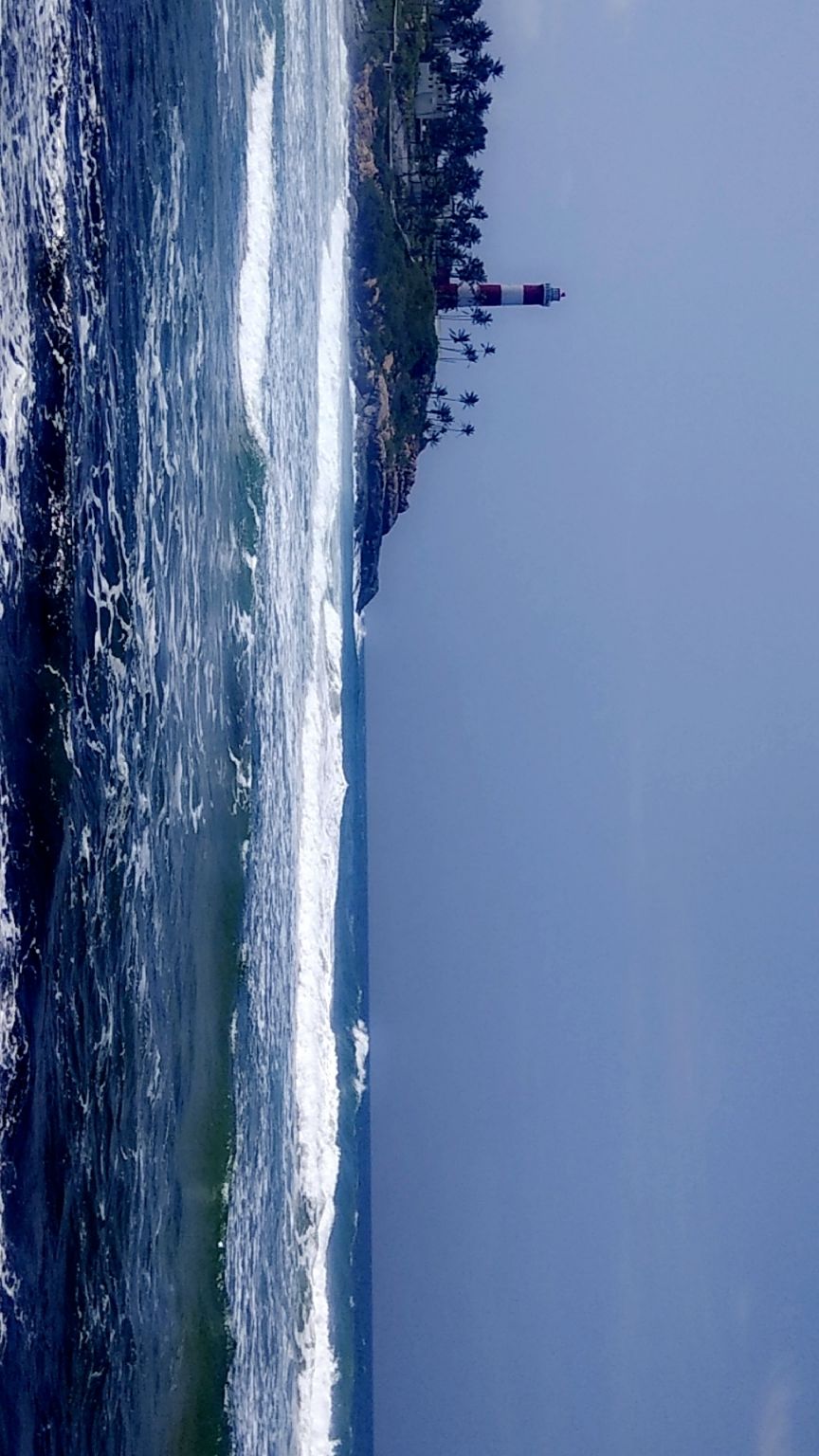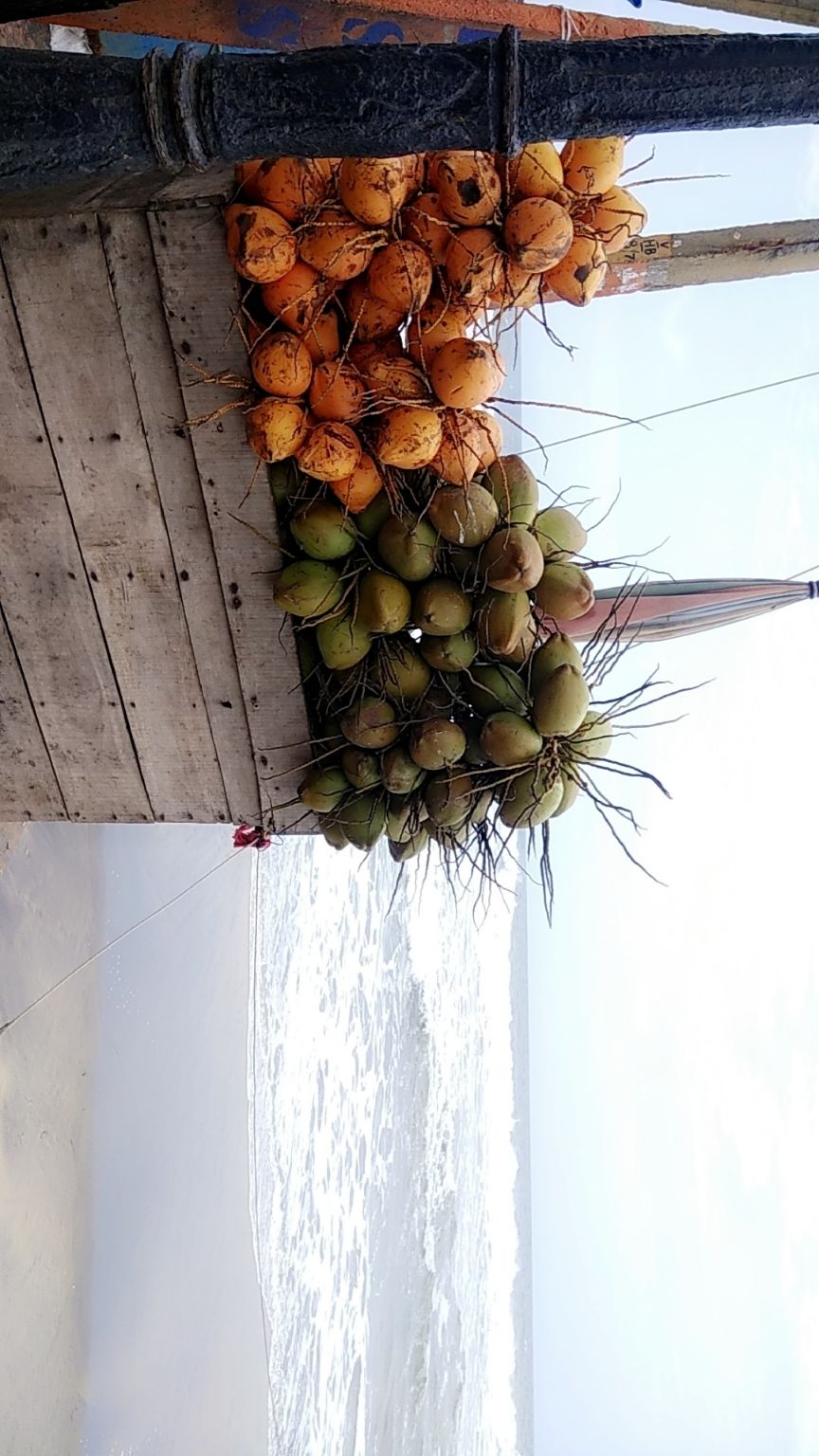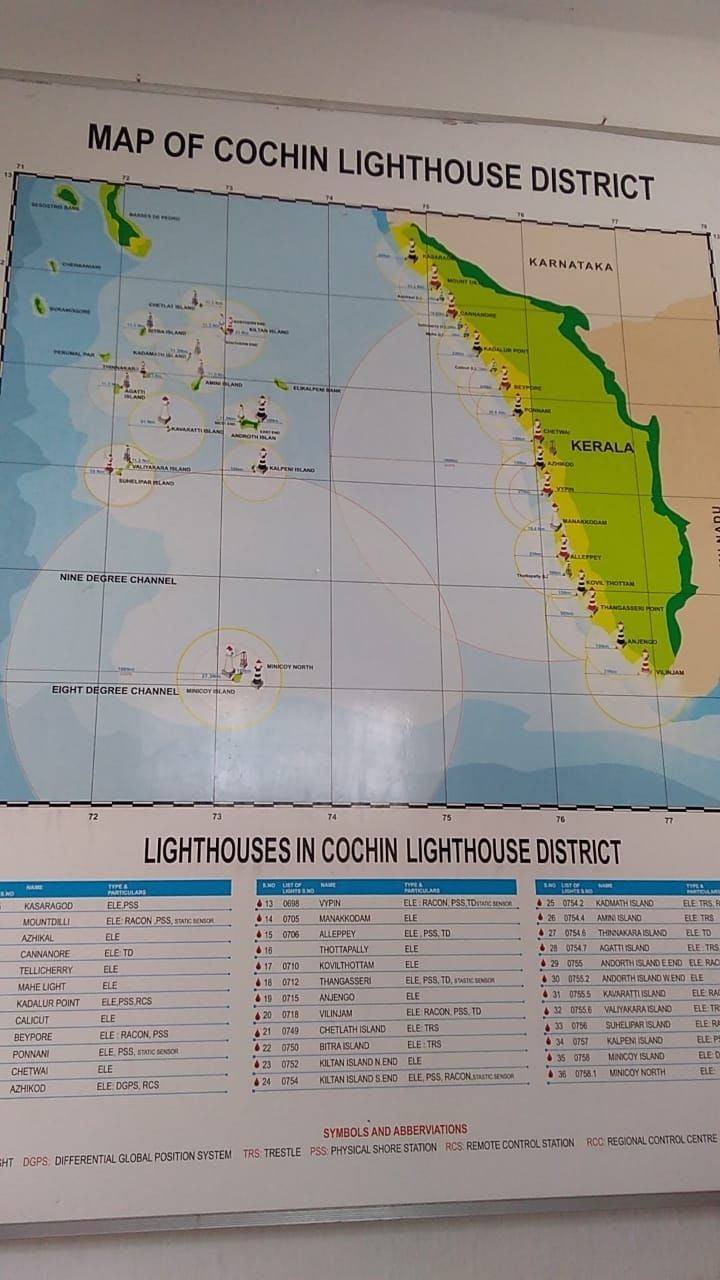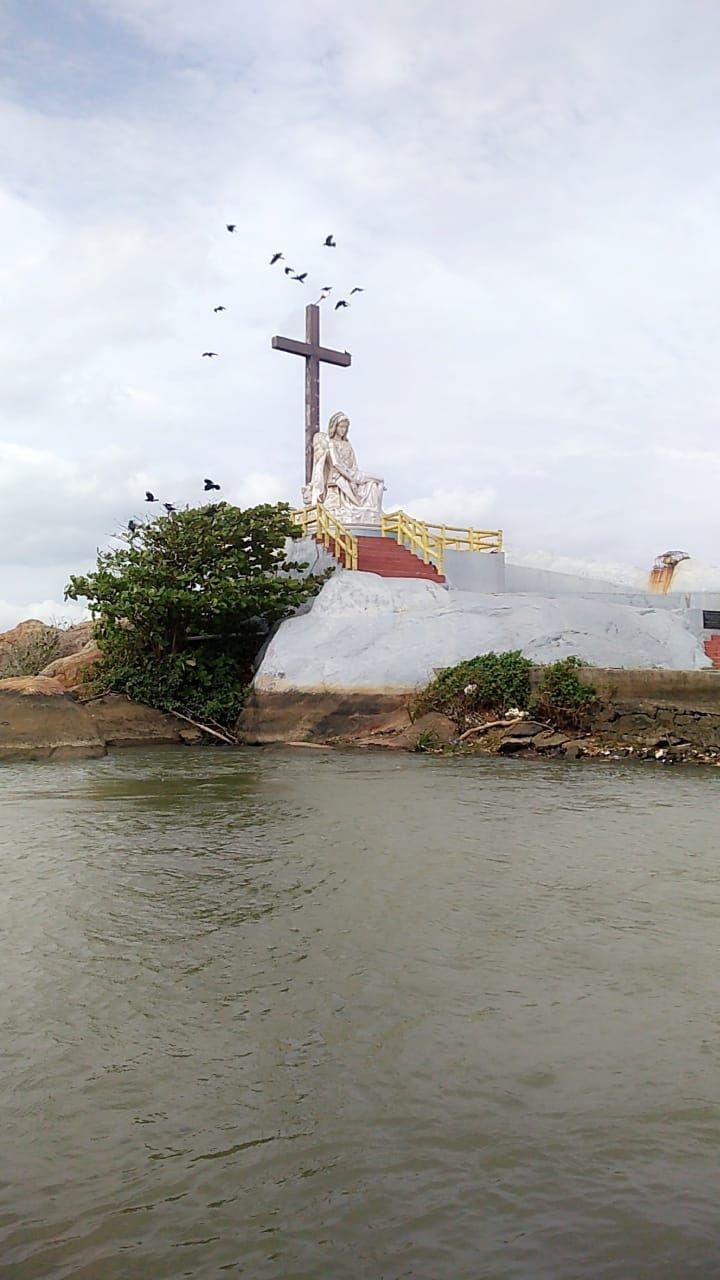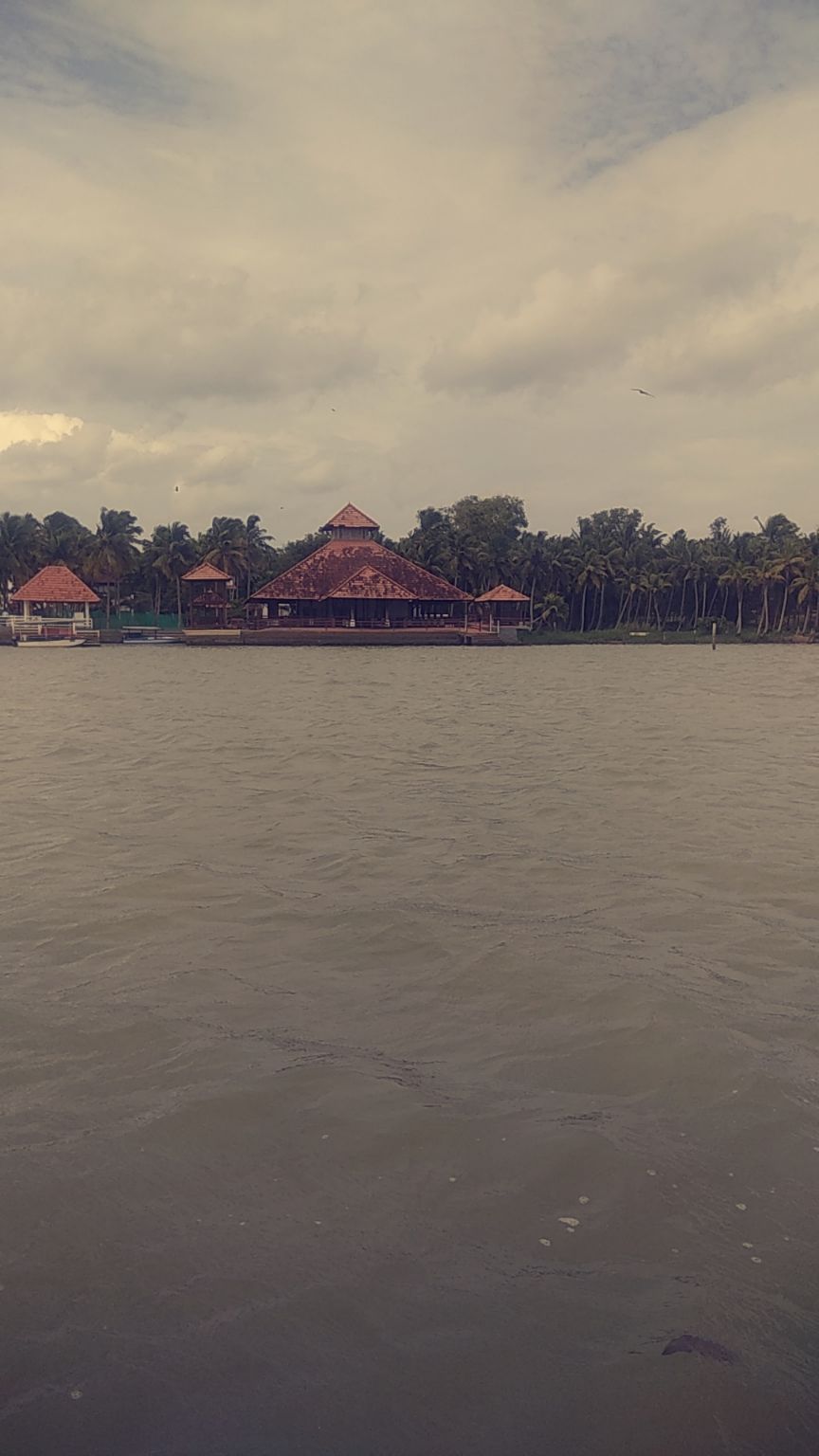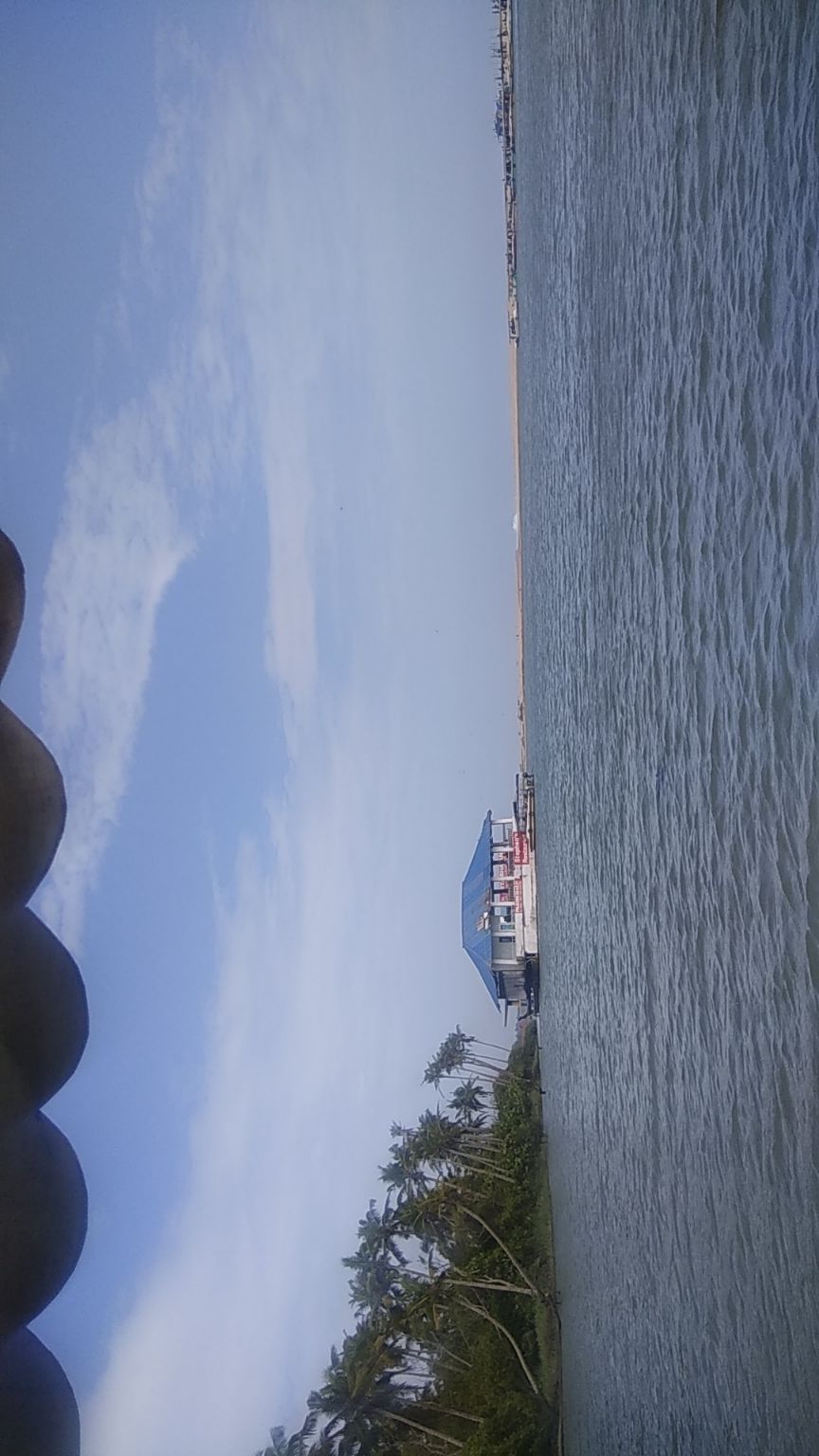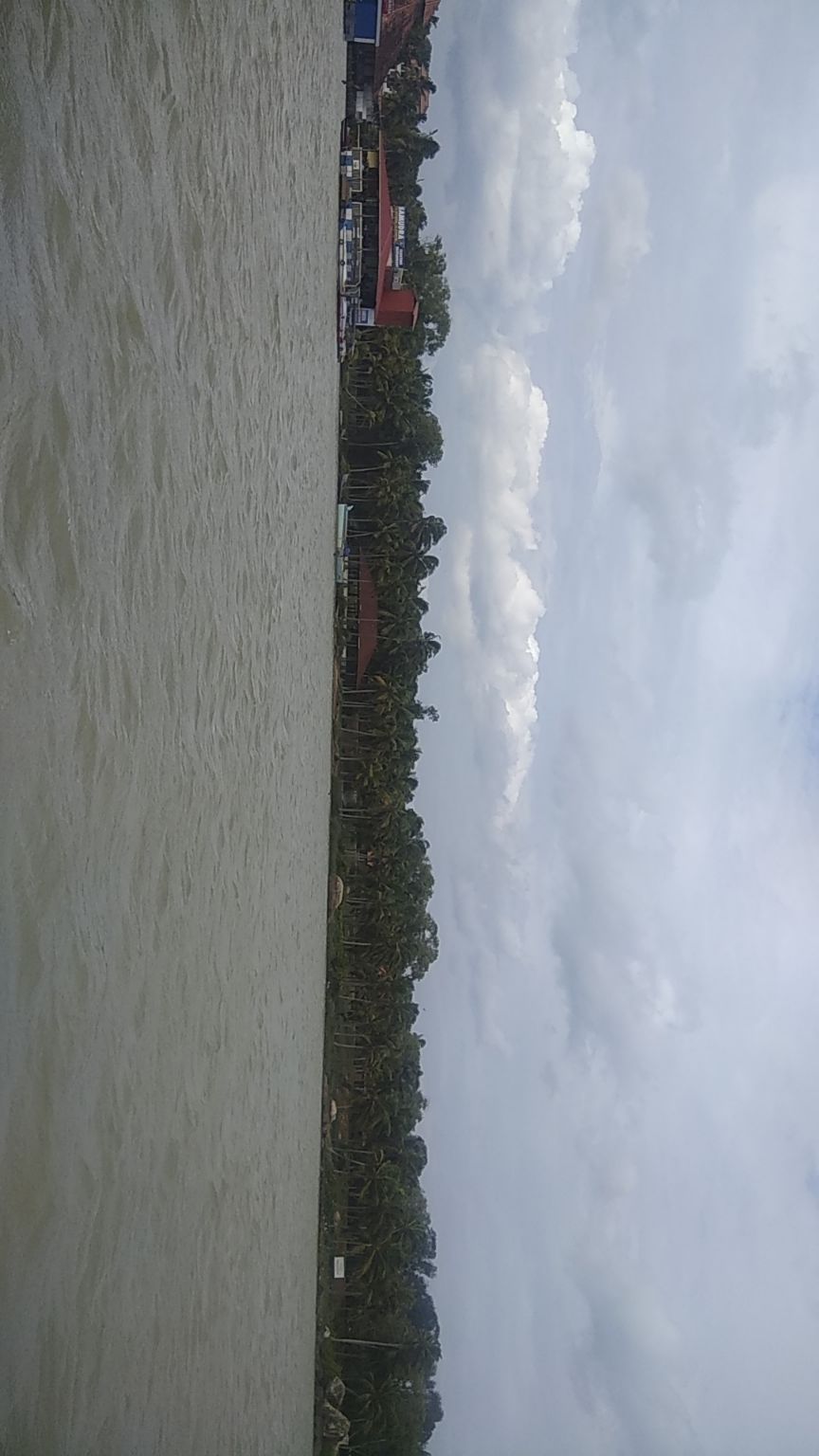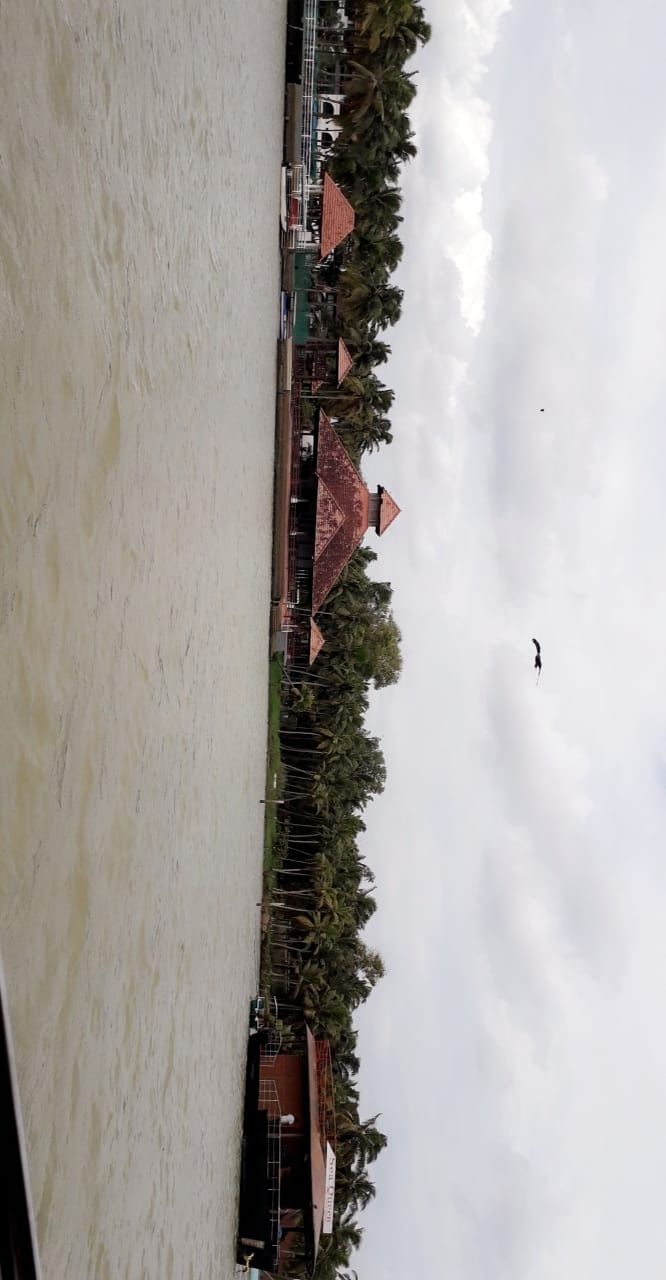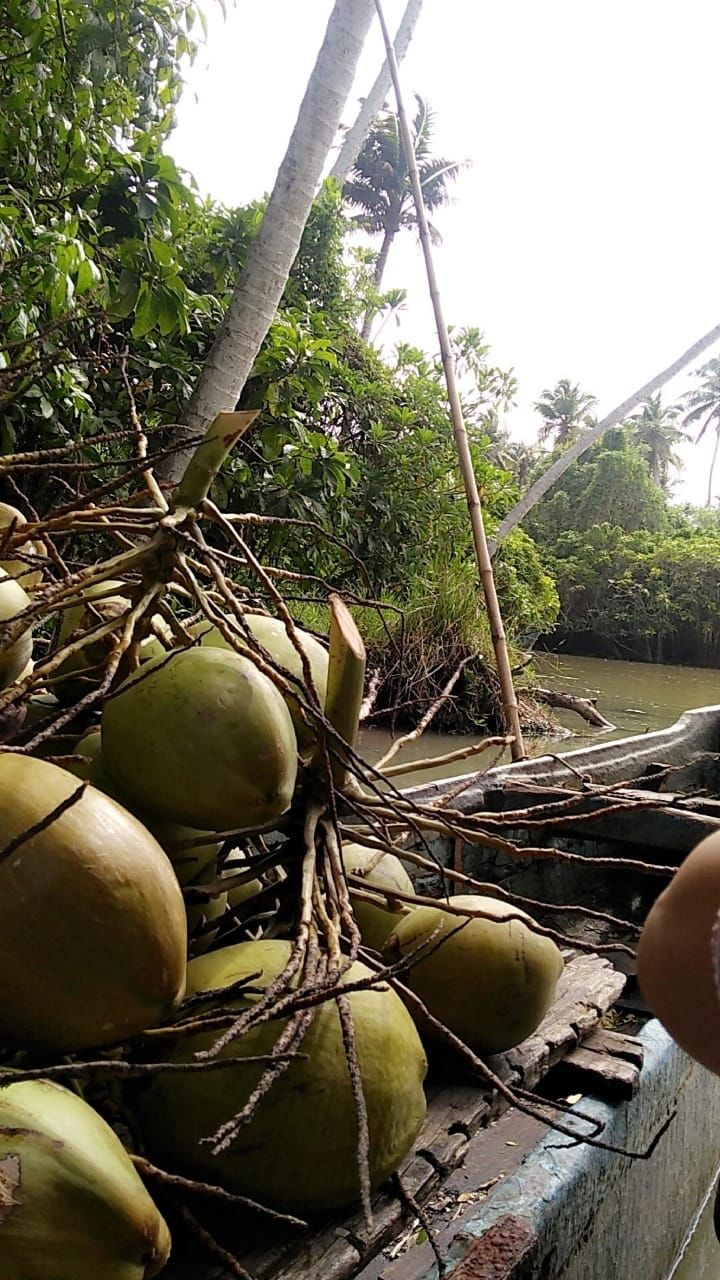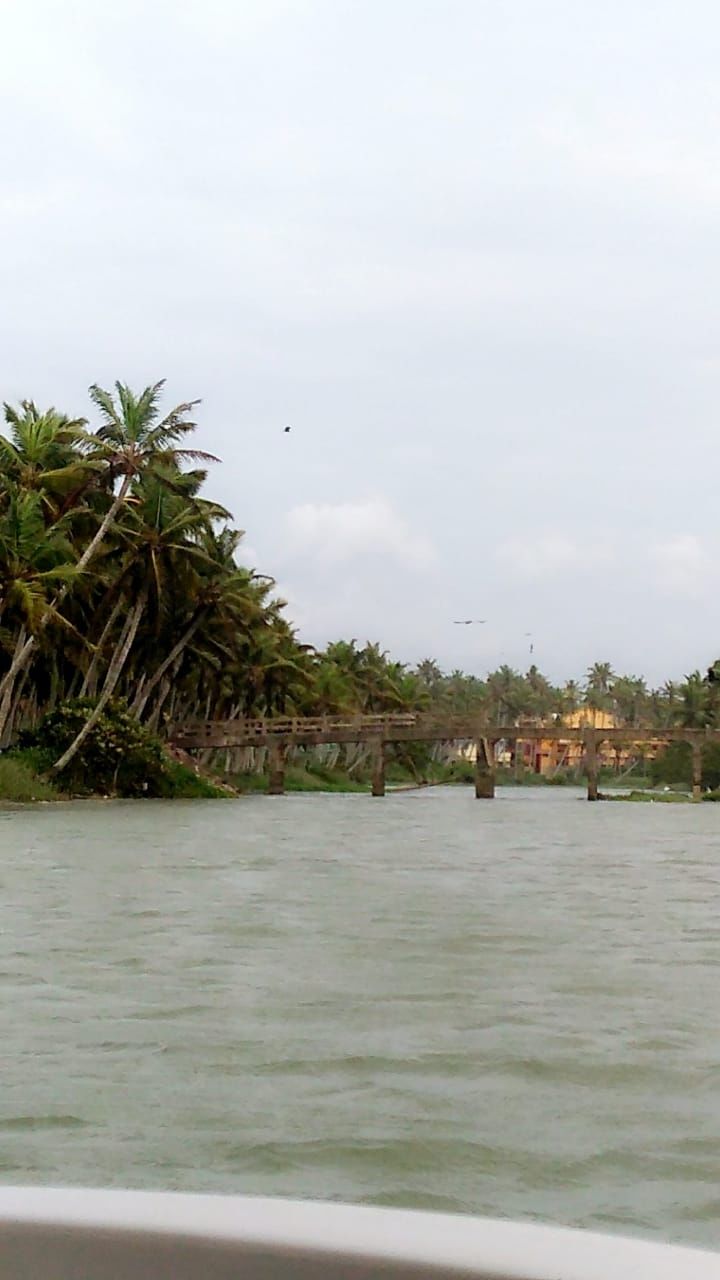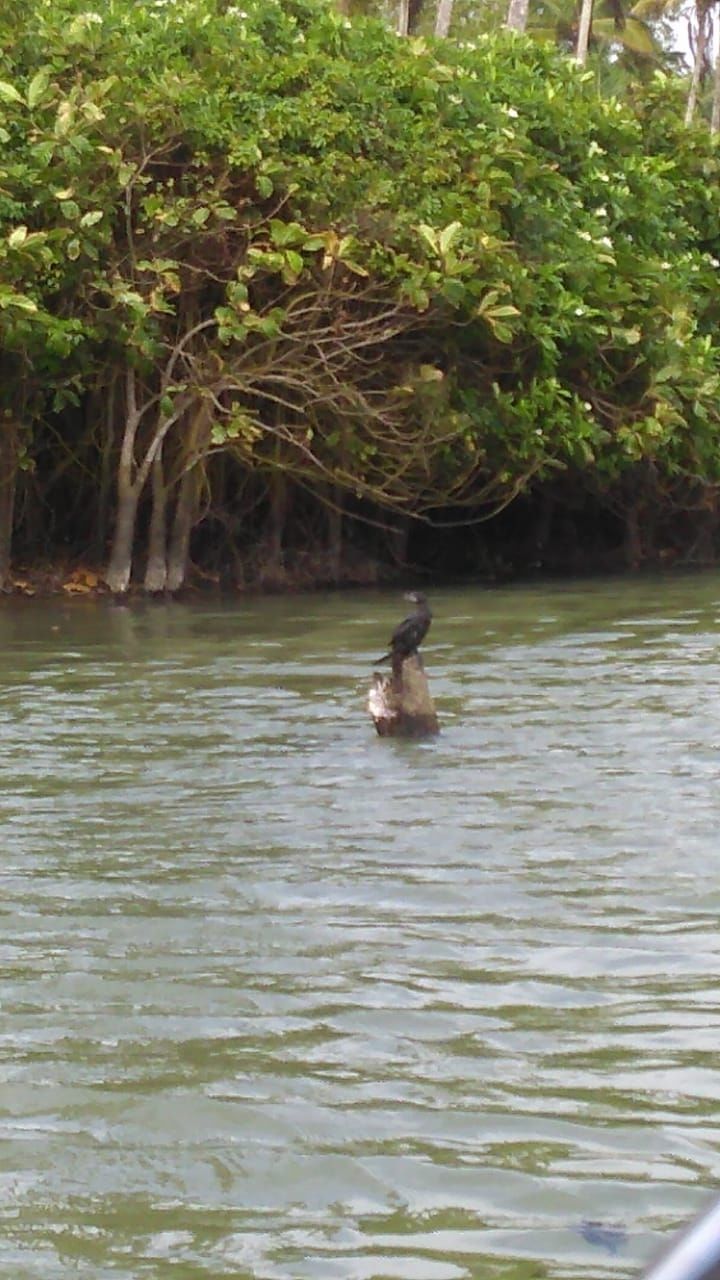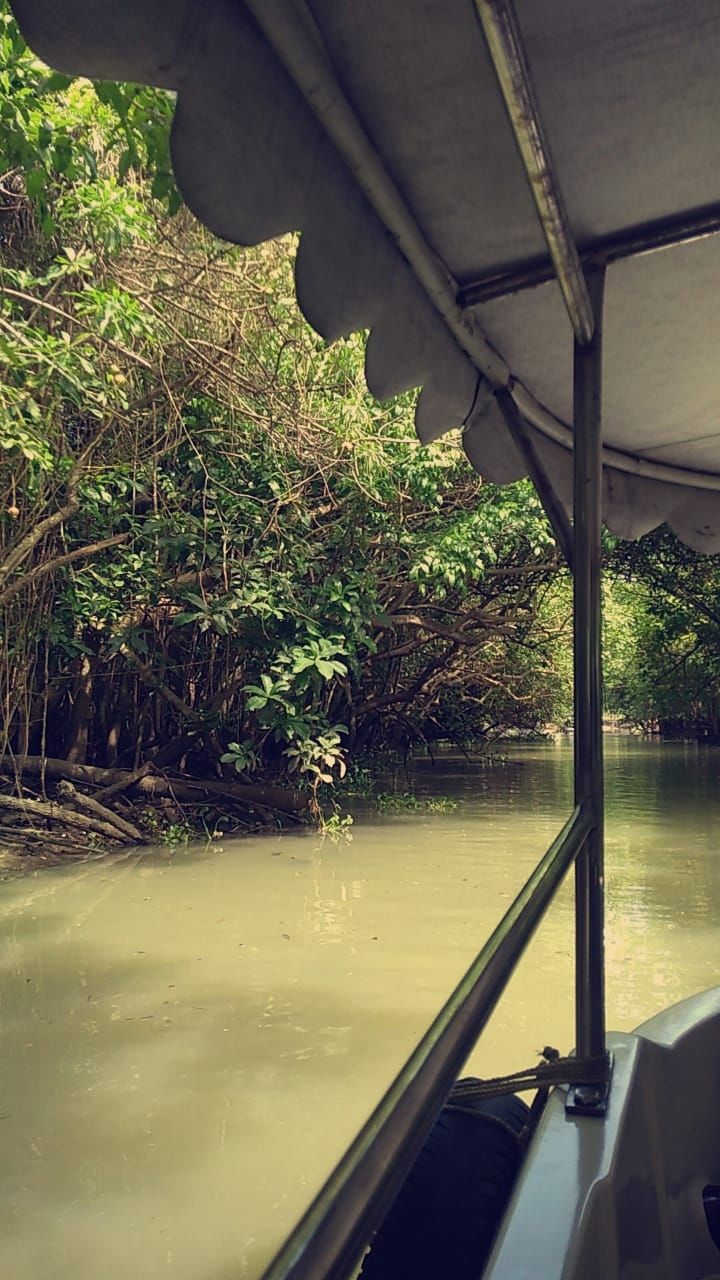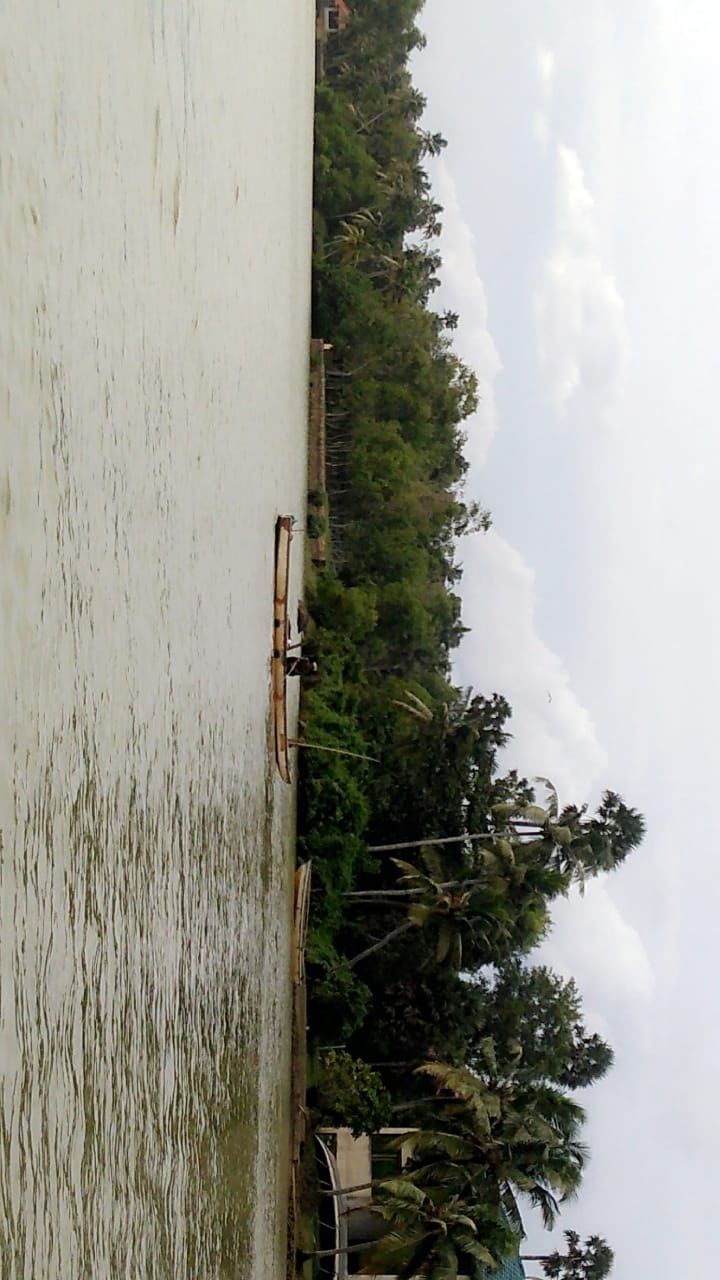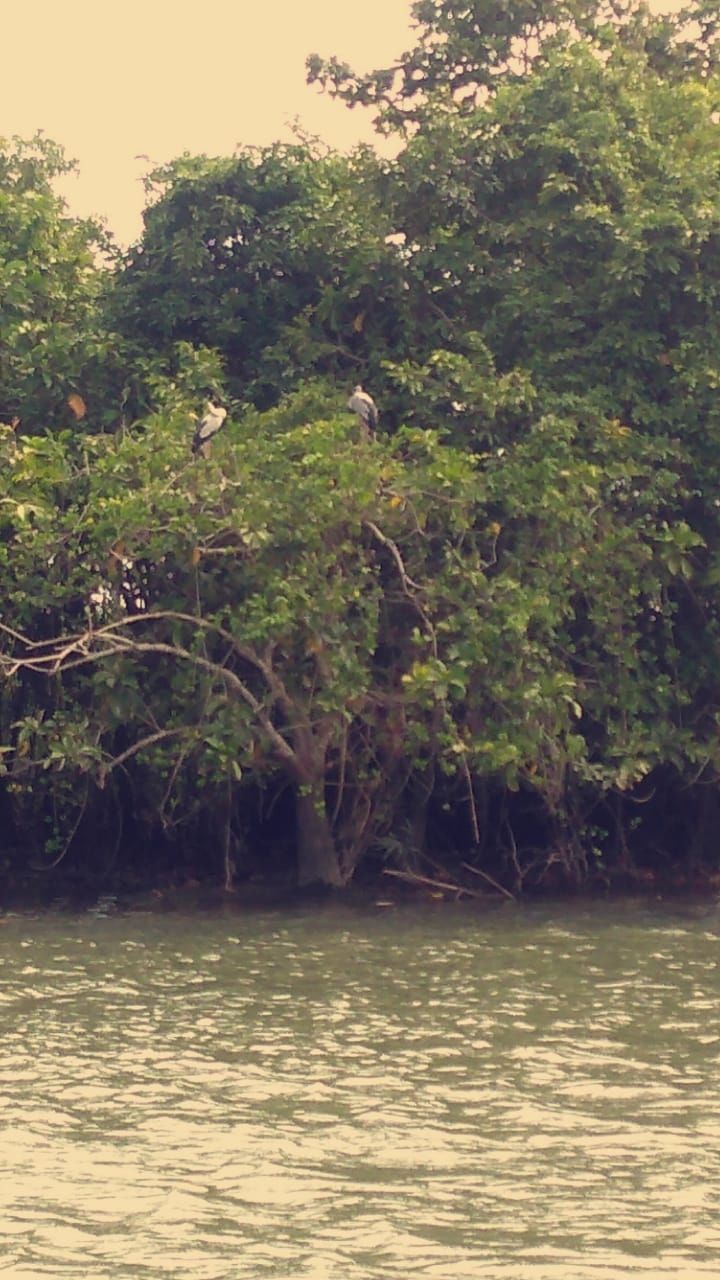 What a place !!!!
I wont describe the feeling of it cz its just the boatride that give you the feeling of kerala.
The nature, the people the weather everything was just fantabulous.
You will feel connected with the nature and enjoy the feeling of being in kerala.
Its 62 km away from cochin and the roads are fine it took 1 hour for us to reach allepey.
We took a house boat 2bhk, these boats are quite costly but are worth it and value for money so dont hesitate to take one of them for a night. A lot of things are there  that can be shared, but will share the bad ones only i.e. take ODOMOS with you apart from that all is a secret !!
While on the ride I met Allah rakkha (An eagle) that was so trained that as you show your hand it sat on it and moved from hand to shoulder 😂😂.
Kerala is heaven for Non Vegetarians but for Vegetarians like me did not suffered as the taste in the food will give you food orgasm.
Sadya = Lunch
Everything is served in banana leaf and eating it with hands will give you the feel of South India.
Here we also had " TODI "the local campagne which will help you to buzz off in just 2 pegs.
This was one of the best thing of South India.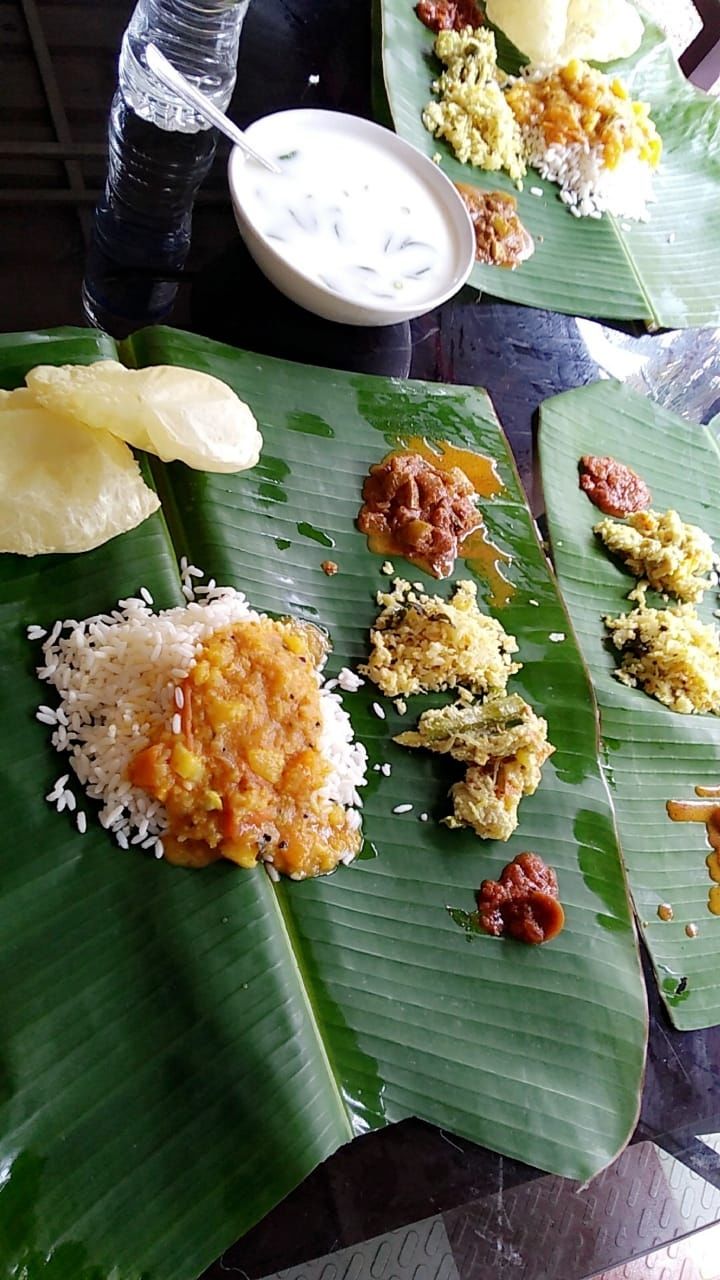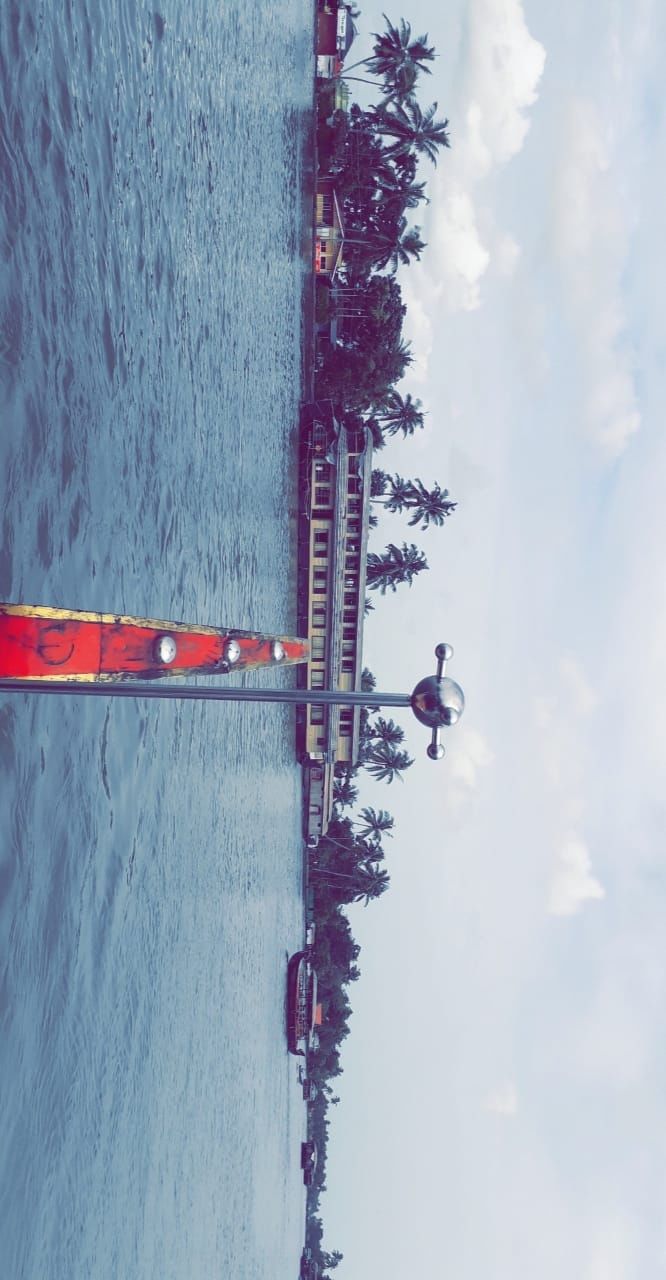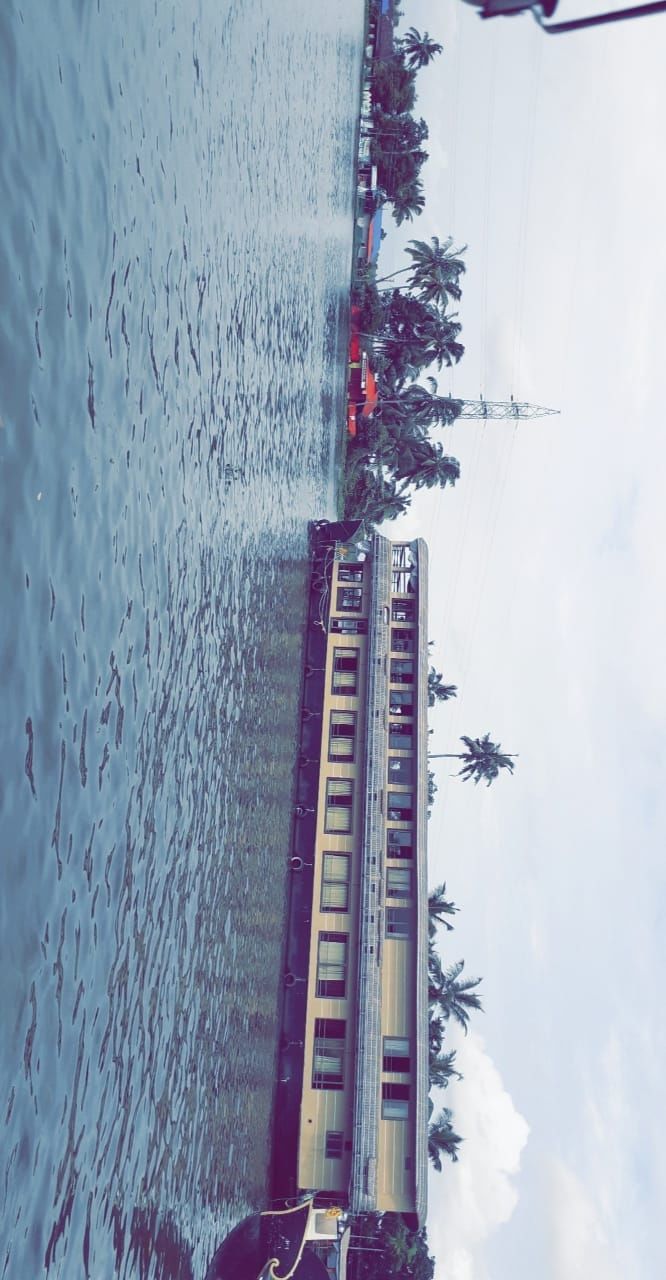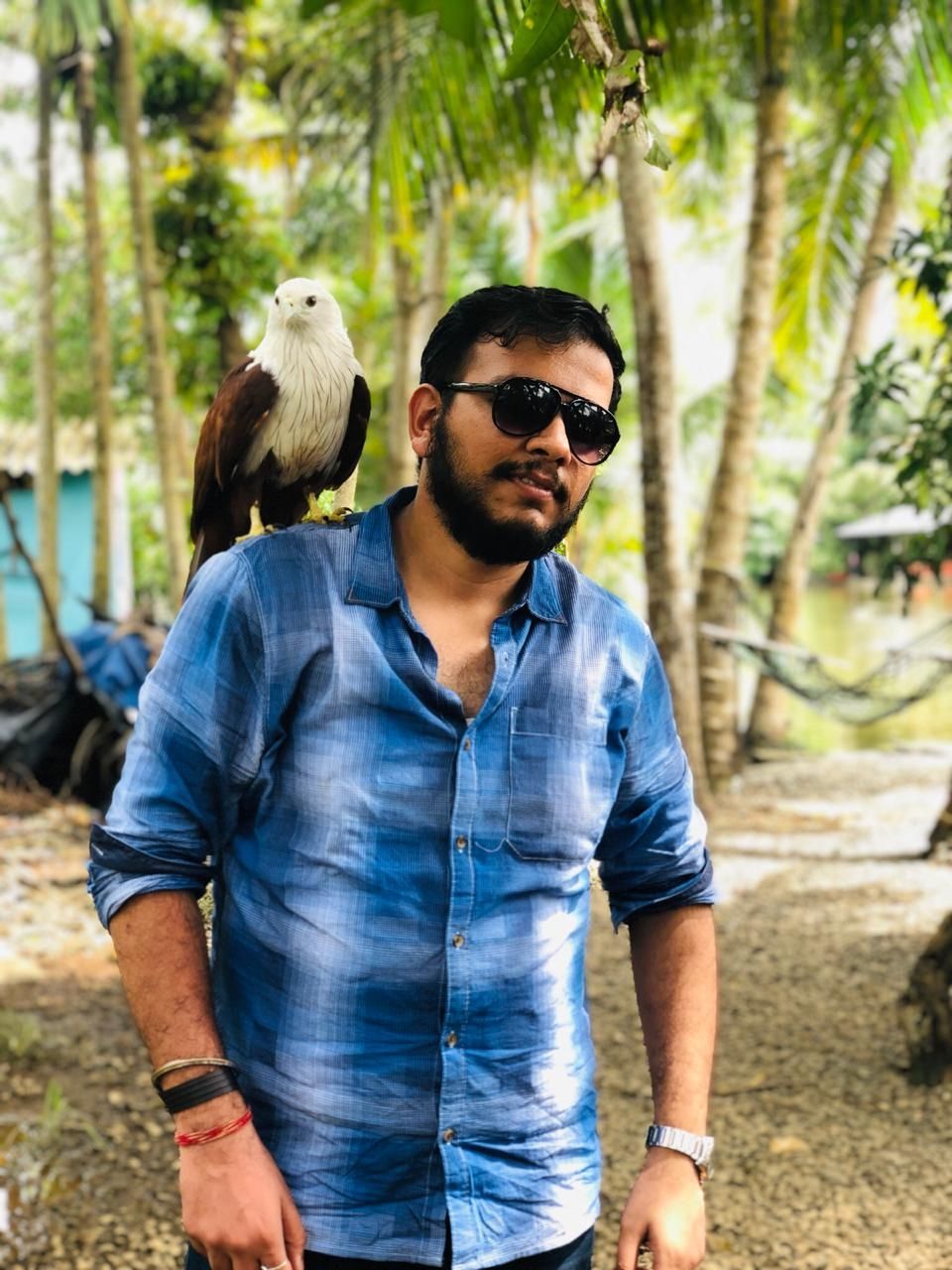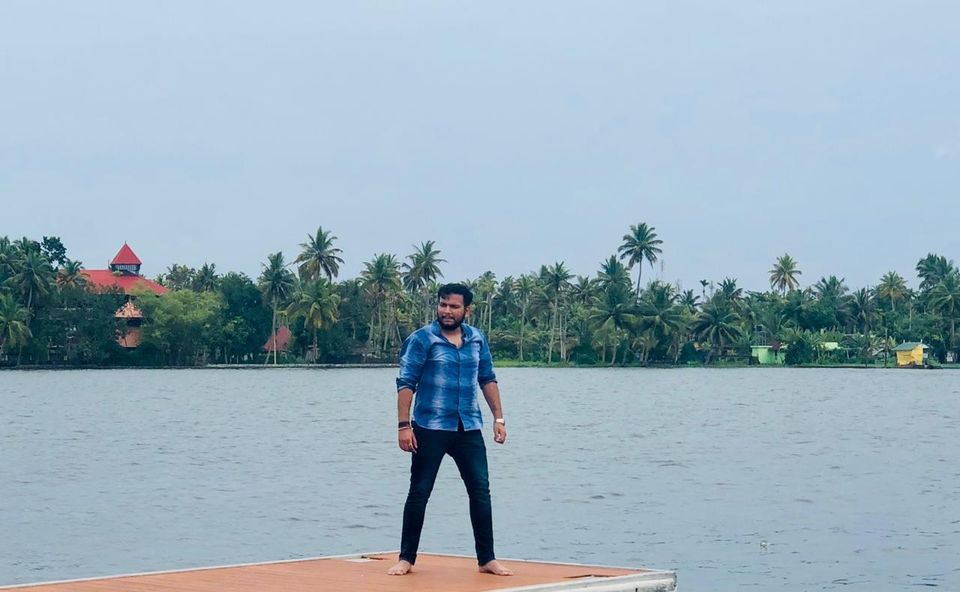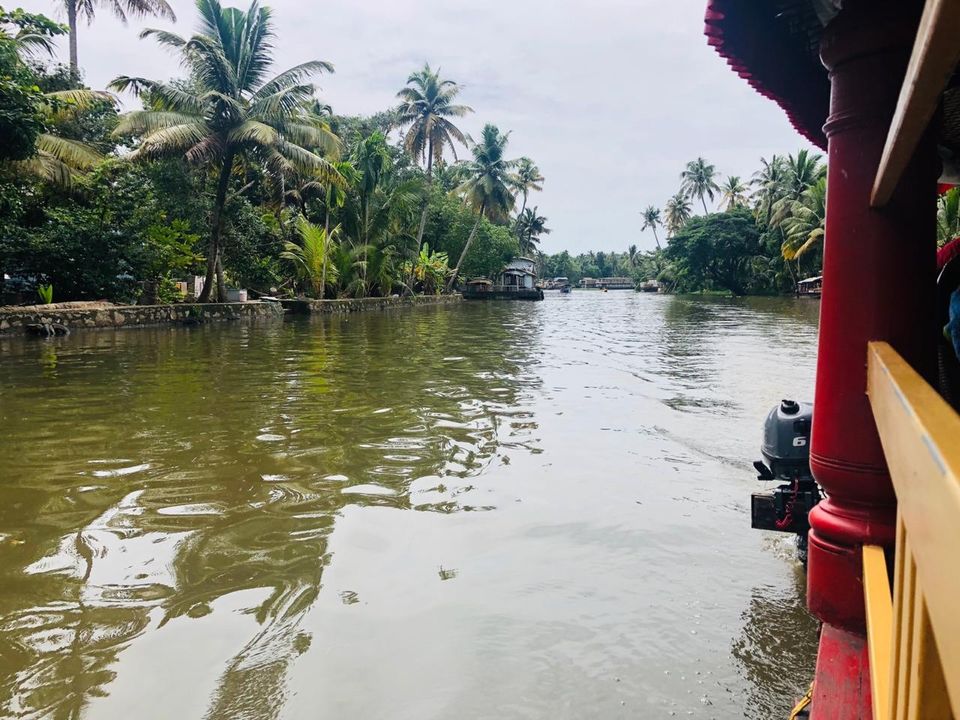 The last destination for us was fame Bahubali (a blockbuster movie) fall.
As the North Kerala( Munnar, Wayanad, Tekkedey) were flooded as our bad luck was worst we could not visit there so changed our plans for these falls which was an awesome move.
North Kerala is a must visit if you go to kerala.
But these falls will never disappoint you, they were amazing. The force of water was so much that you will get wet from the recoil water coming in air after touching the ground.
After seeing the falls, a sudden realisation came that how mighty humans can become they can never be mightier then nature.
We were all there enjoying the falls and beauty of the nature.
With this our trip came to an end with lots of memories, experience, lovely food, lovely people , and an economical trip.
Will try to explore the unexplored in the next trip.