Robert Louis Stevenson once said, "For my part, I travel not to go anywhere, but to go. I travel for travel's sake. The great affair is to move."
His statement almost sums up the ultimate reason why I love to travel often. Does not matter whether its just a weekend getaway or a long trip to your favourite destination, as long as you travel. I travel because routine events make my mind uninspiring and my life monotonous. I therefore travel to escape from the boredom and sometimes, the loneliness. I yearn for that freedom. I yearn to just get myself lost away into the wilderness of nature's lap - virgin, unspoiled by man's greed. 
It gives me a greater sense of purpose, a sense of achievement that would otherwise be stuffed somewhere into the closet of a dull daily routine. What greater a satisfaction would you get other than discovering one's lost self in an unknown far away land -To discover new places, meet new people, appreciate new culture, learn new language, enriching my mind, nurturing my soul.
Only those who travel know how it feels standing on a hilltop after climbing through the treacherous terrains, wandering through the woods, crossing across rivers and rivulets and scaling to the top. And when you got there, you just stood there-arms spread out wide as you admire in awe the beauty that unfurls right under your feet. Breathing easy and feeling that this is what life is all about –peaceful and purposeful. That soft cool breeze, filled with fragrance of life exuded by wild orchids and wild flowers in the woods deep from the dense green forests, just rushing through to greet you like that's all that matters, breathing life again into my otherwise dull soul caused by uncountable tasks of my daily chores- routine and as good as dead.
There's a saying that we travel to open our eyes, broaden our minds and soften our souls. And to me, there's nothing more beautiful to the eye than seeing beauty in its pure, natural form, unspoiled by the nuances of artificiality; nothing more broadens my mind than conquering what lays beyond the known horizon of safety; nothing softens my soul than the gentleness of that soft cool breeze cutting across my skin; far, far away from the maddening crowd and the bustling city.
Once in a while, getting lost into the unknown land is the only way to find myself again-lost watching the sun go down from a rock on a hill with the sounds of the wind blowing between trees the only music to your ears or from the soft sands of a sea-coast, with only sounds of water splashing gently on the rocks being your only companion.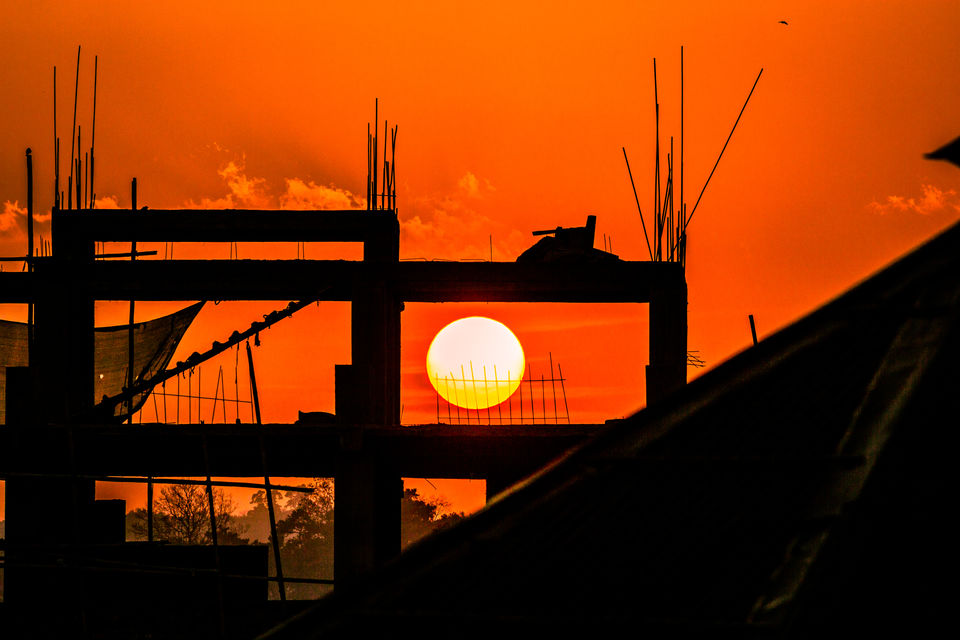 I don't yearn for the neon lights of a pub or the intoxicating effects of a peg or the loud crazy noise in a club. All I yearn for is the solitude in the middle of a gentle meadow, nearby a stream where I can just paddle my feet through its cool crystal clear waters; for the only music that kindles my soul, making me feel alive, is the song of the lark somewhere in a distant hill and the drops of rain splashing through my path; the golden light when the sun sets beyond the hills or the seas fires my passion for more.
Explore. Dream. Discover. Because life is an adventure worth taking the risks. 
****************************************************************
Do you agree with me? If yes, feel free to follow me and share this story in social media too!... Also, do let me know what you think in the comments section below. Your feedback is valuable and priceless to me...