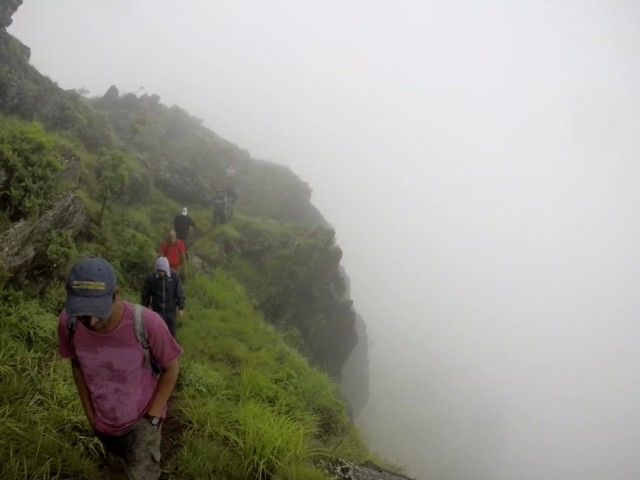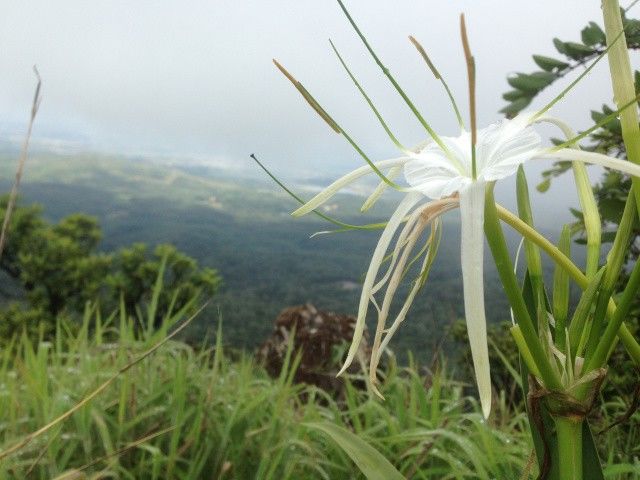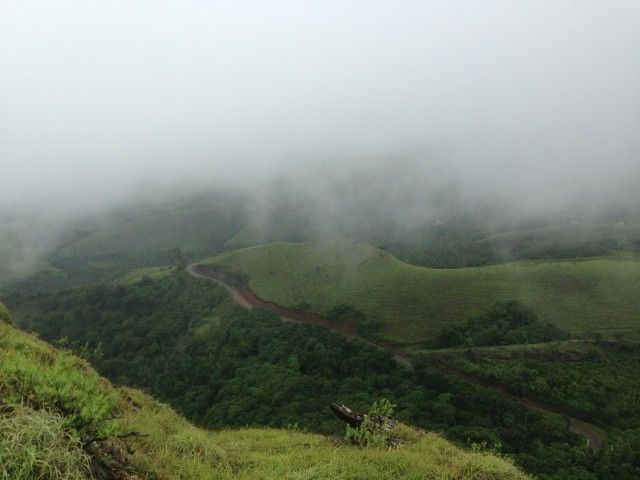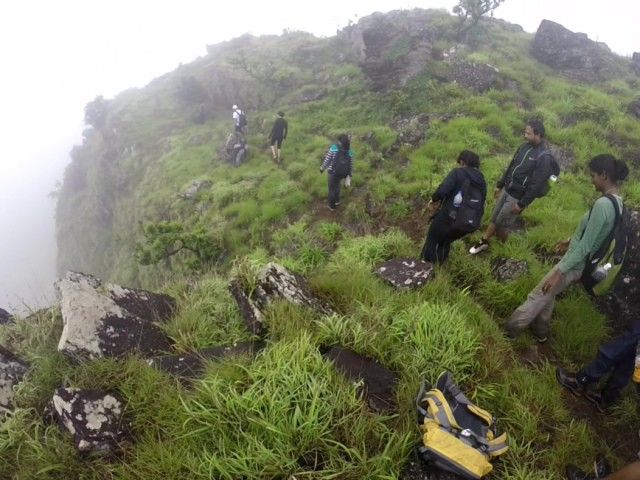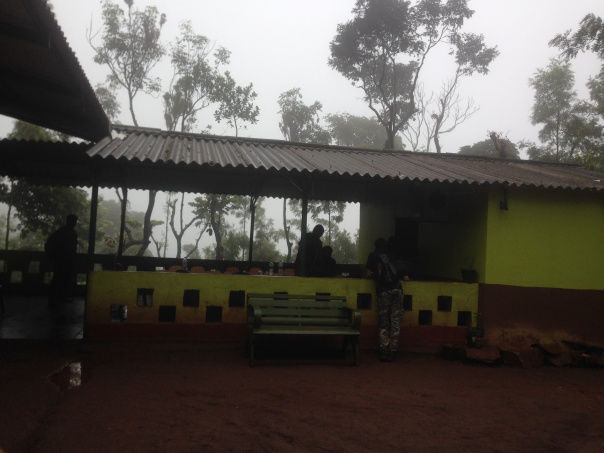 An open letter to the highest peak in Karnataka:
Dear Chikmagalur,
I am coming. I know you will drench me with all your strength. I know you are gonna be much more tougher than all my previous treks, being the highest peak in Karnataka! I know the temperature will be 10 degrees lesser than my Bengaluru (which is relatively cooler than most parts of India in the month of June)
I promise you that I will care of your surroundings. It pains me equally as it does to you when I see sights like this :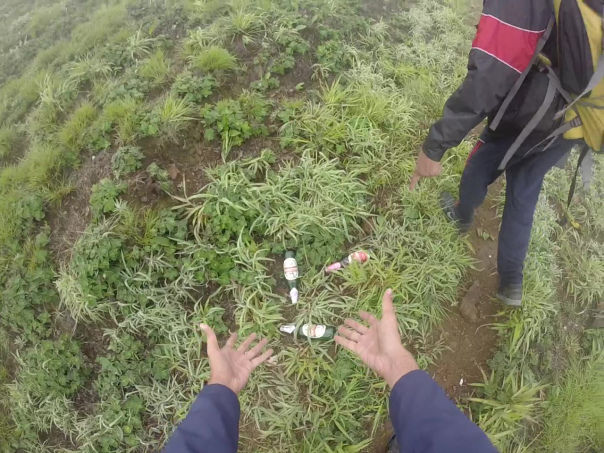 "Let's take a pledge today that from this day on-wards we won't litter anymore"
I am sorry for all the stupid acts that we as human beings have been doing to you. And in turn paying price for it in the form of all the calamities. But from this day on wards we will embrace you & love you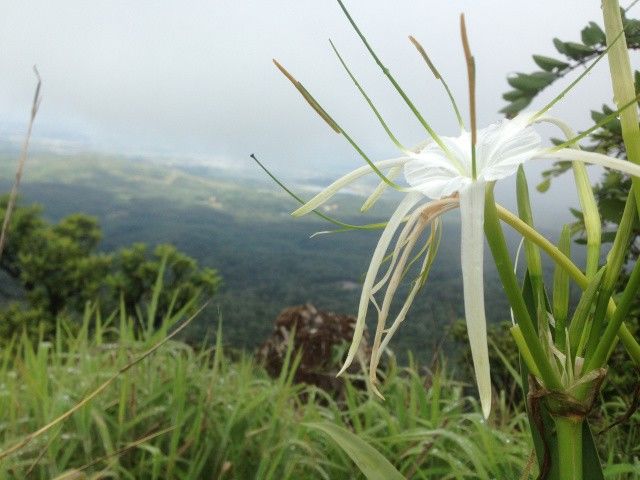 Back-Story :
After trekking through Western Ghats of Coorg @Tadiyanmol, and walking past through adventurous mountains of Ramnagar, the highest peak of Karnataka was next on the list!
So here I was in the district of Chikmagalur, to conquer past the highest peak of Karnataka
How it started :
It was a Saturday morning & instead on waking up comfortably with a bed tea, here I was some 280 kms away from Bengaluru. With introduction from all the fellow trekkers, we began our trek! There were two instructors with us. One leading the group & one at the end to keep track of everyone.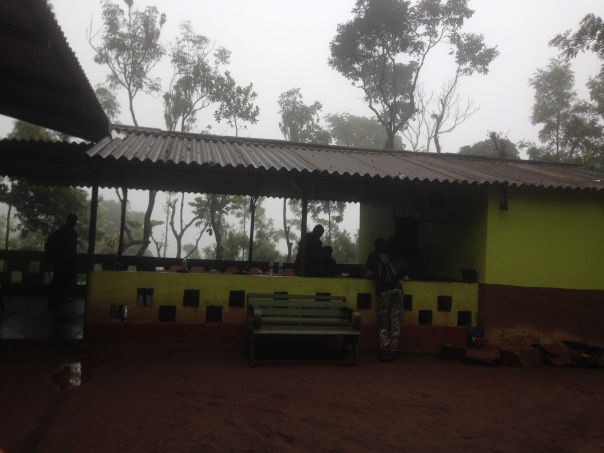 Temperature : 15 degrees ( real feel ). 
Rainfall : Almost always present!
Sunlight : We couldn't see for most of the part!
The trek was not difficult till halfway. In fact the views were so scenic that many a times resembled a painting
There were just 3 colors visible everywhere. Green, brown & blue!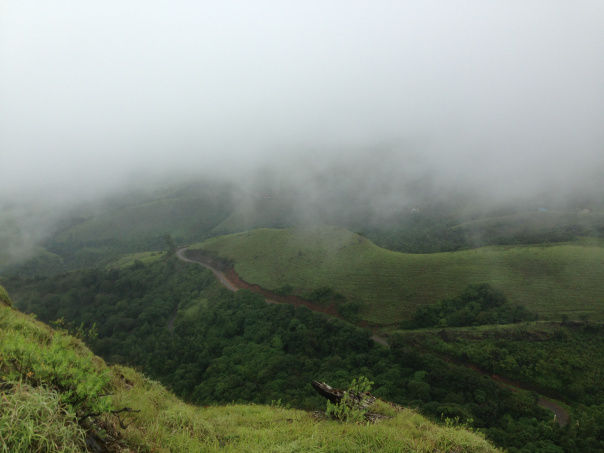 The Ridge Walk : 
This was my favorite part of the entire trek. I had not seen anything like this before. As soon as we saw the ridge, our eyes lit up in awe! Our first reaction was "Now where do we walk" !
But this was the most exciting part! At one side there were mountains & valley on the other! It was breath-taking! I am short of adjectives to describe the adrenaline-rush which we experienced! It left me with so much positive vigour that helped me in overcoming the trivial problems that we face in daily life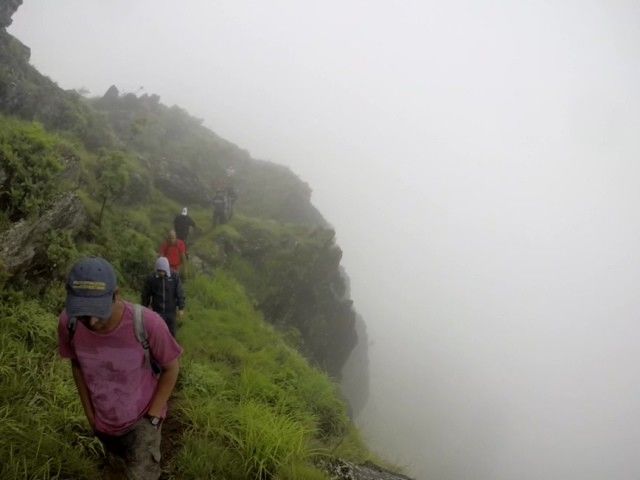 The FOOD :  
One thing that I have realized is that anything that is warm and spicy will taste heavenly. In fact everything starts tasting delicious when you are some 6300 feet high!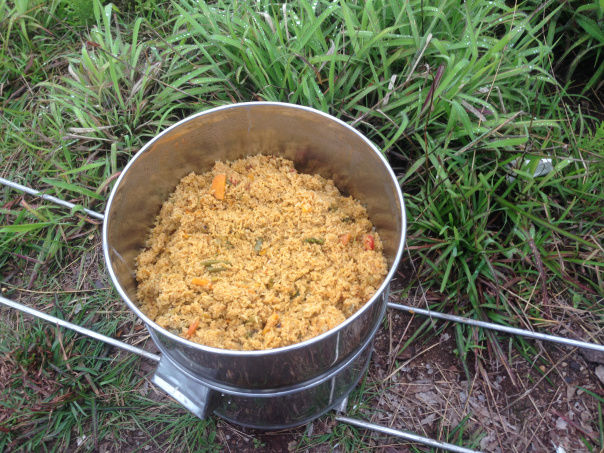 As we reached halfway through the trek we stopped for lunch. Thank you BMC again for organizing everything in such a fantastic fashion! The entire trekking experience including the food and hospitality was worth every penny spent
The interesting thing that we noticed on reaching the top is that there was a temple as well as mosque next to each other and therefore the place is known as "Mullayanagiri-Bababuddangiri"
LESSONS LEARNT WHILE TREKKING :
It helps you in re-discovering your true potential. Frankly speaking I had never imagined that one fine day I will be able to walk for 16 kms in a span of 8 hours (Considering the fact that we are so dependent on our vehicles these days )
Trekking makes you realize the true worth of basic necessities like food, water & sleep. All the other materialistic things start appearing so trivial.
It's good to be social. But not just being social on Facebook/Whatsapp. True, we can't live without either of them. But can we really connect to people at a personal level virtually ? While trekking you will find all sorts of people in their true selves! Ever heard the phrase "Be Yourself !!". Well that's how you are while trekking
I know the comfortable feeling of staying whole day in your cozy bed doing absolutely nothing! Or spending the entire weekend with a bottle of beer in front of TV. But the above two can never beat the experience of eating Pulao & Raita while getting drenched at the same time & watching clouds sail through the mountains.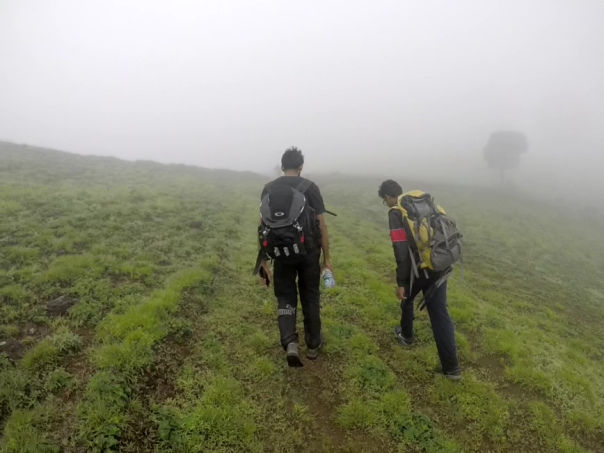 Budget: Rs.3000 per person!
Includes everything like food, transportation, stay & trekking instructors.
Thank you Bangalore Mountaineering Club for an amazing trekking experience.
About me :
A techie turned travel blogger hailing from Chhattisgarh, India who is in love with mother nature :) Working as a freelancer Trek coordinator with Bangalore Mountaineering Club. Also a techie in Accenture, Bangalore as of now..