Sudden plans are always good but when you have a stupid best friend they became awesome. You don't have to worry about whats comes next. You just made a plan pack your bags, go for it and let the things happens.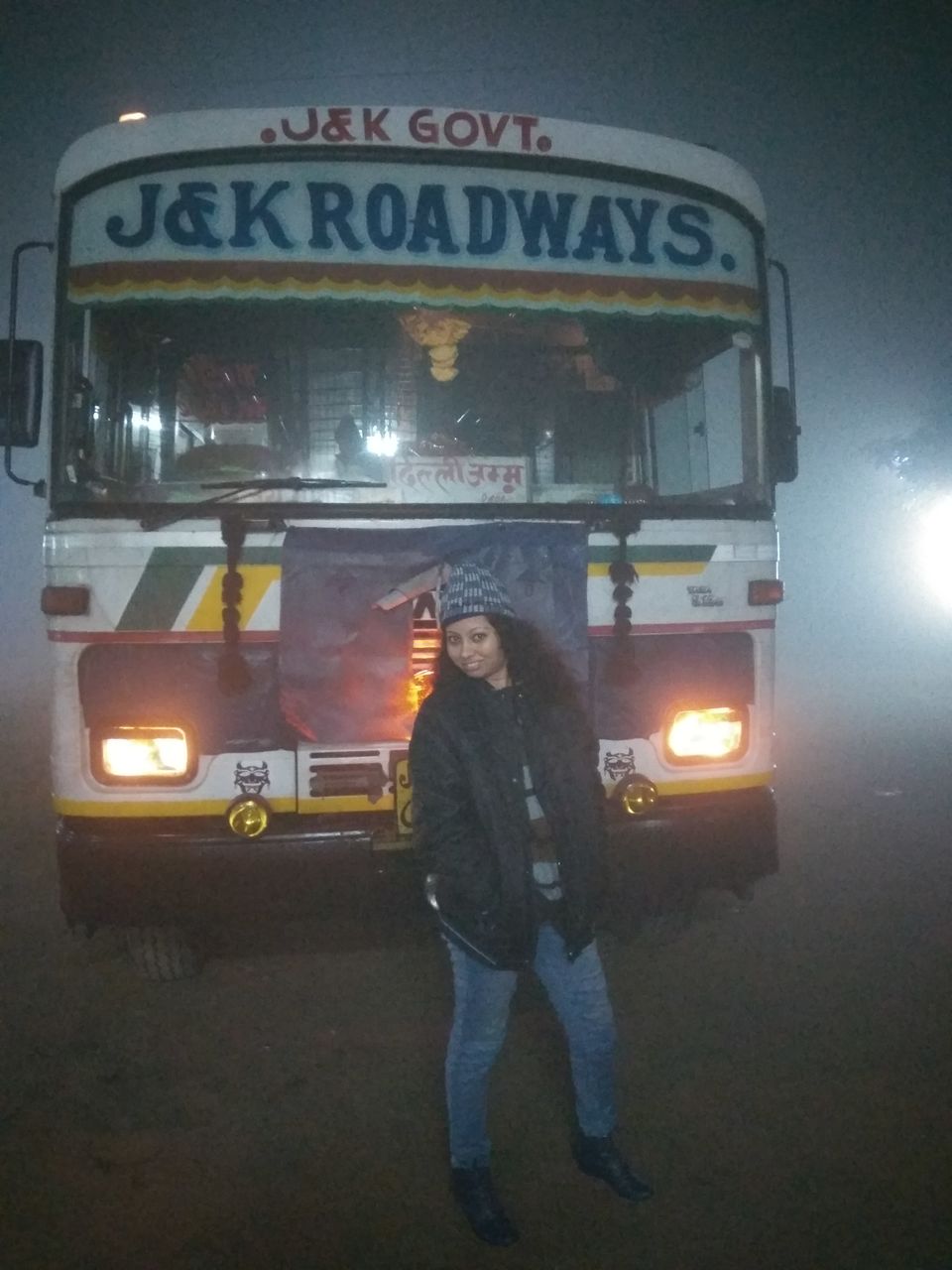 We bored... We were working since 3 days for our final major project. Suddenly my best friend Aayushi close her laptop and said I hate this can't we just stop this work and go somewhere. I replied it 9 p.m. we can go on a dinner, and she said no somewhere in hills.., I close my laptop too and said just go somewhere.So we search some destination and decide to go to Triund. We just pack our bags and rushed to Jalandhar bus stand. At 11:00 p.m. we find a bus leaving towards Jammu we board the bus and decide to go to Pathankot. We reached at Pathankot at 1:30 a.m. from there we walked till Pathankot railway station which is just 1 kilometer away from bus stand. We buy tickets to Kangra station. We board on a toy train at 2:00 a.m. and enjoy the journey in the beautiful valleys and mountains in that toy train and let the things happen.
We reached Kangra at 6 a.m. we drink tea and walk towards the bus stand, and take a bus to Mcleodganj. We reached there at 9 a.m. We really got hungry so we go to a fabulous restaurant Jimmy's italian cafe and eat till we can.
Than we started our trek to Triund from there, but things getting beautiful when your best friend with you.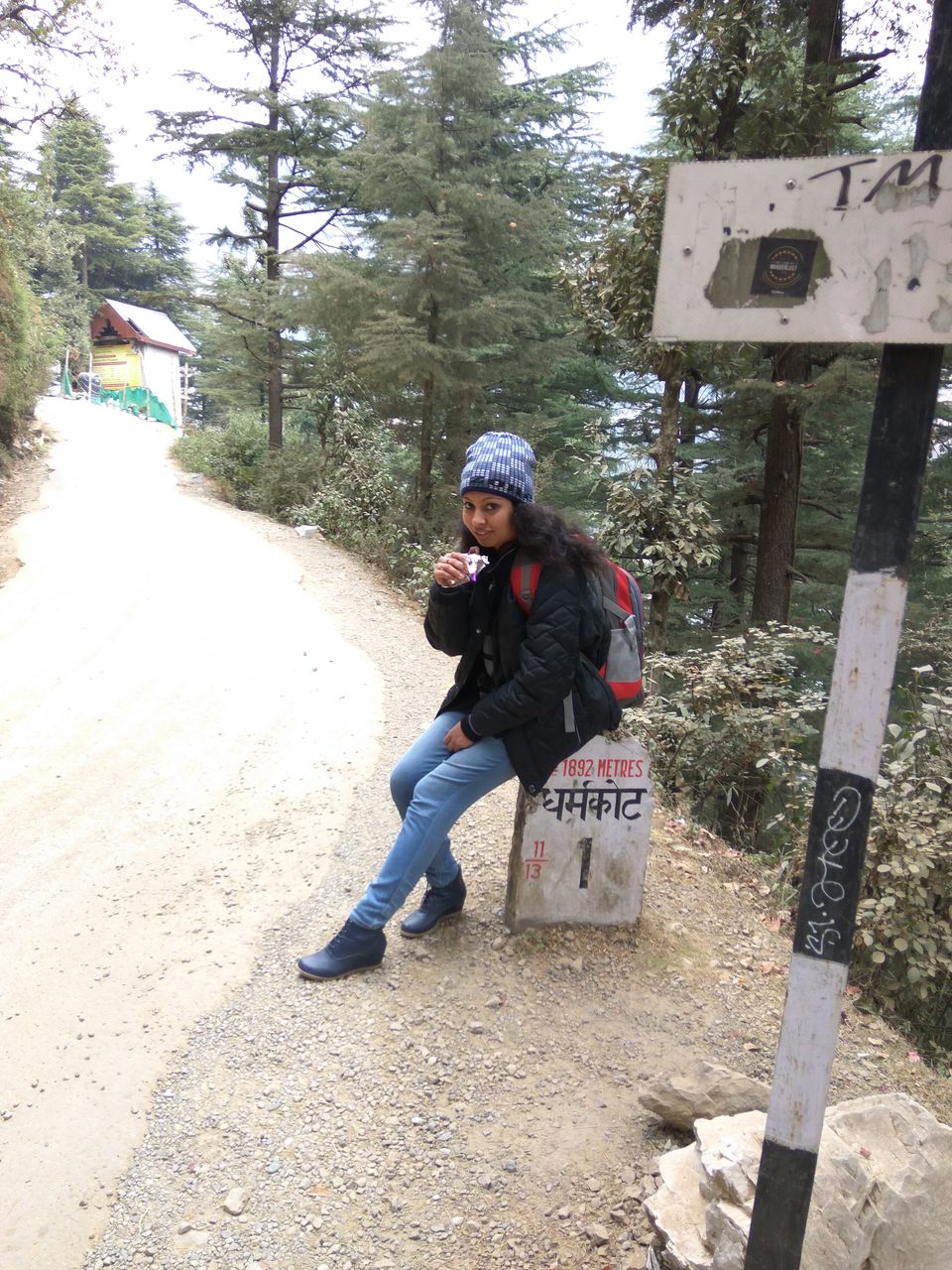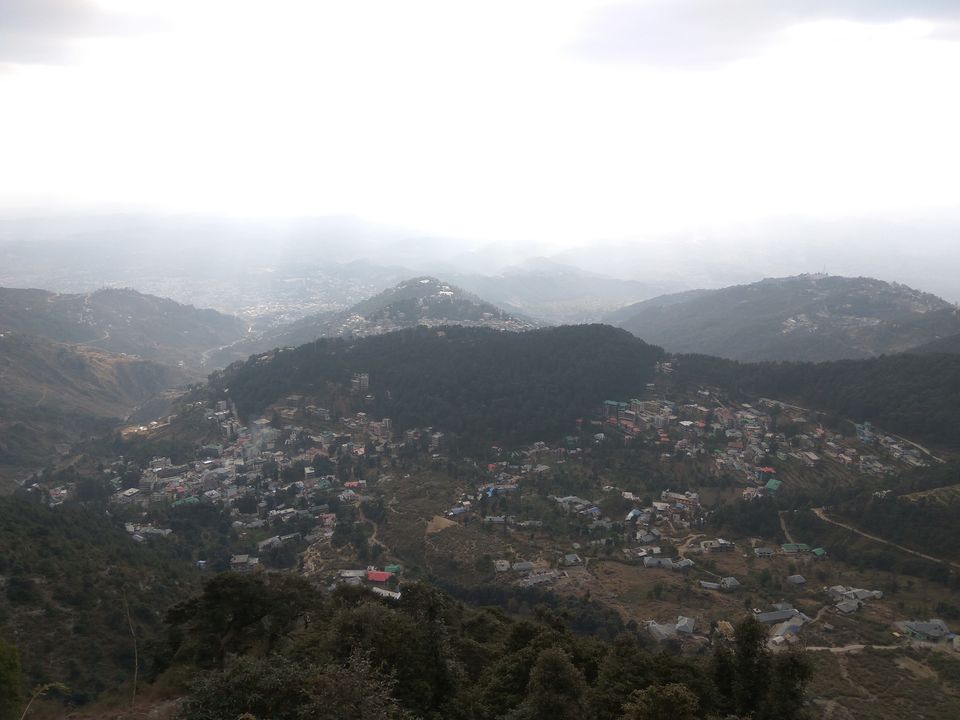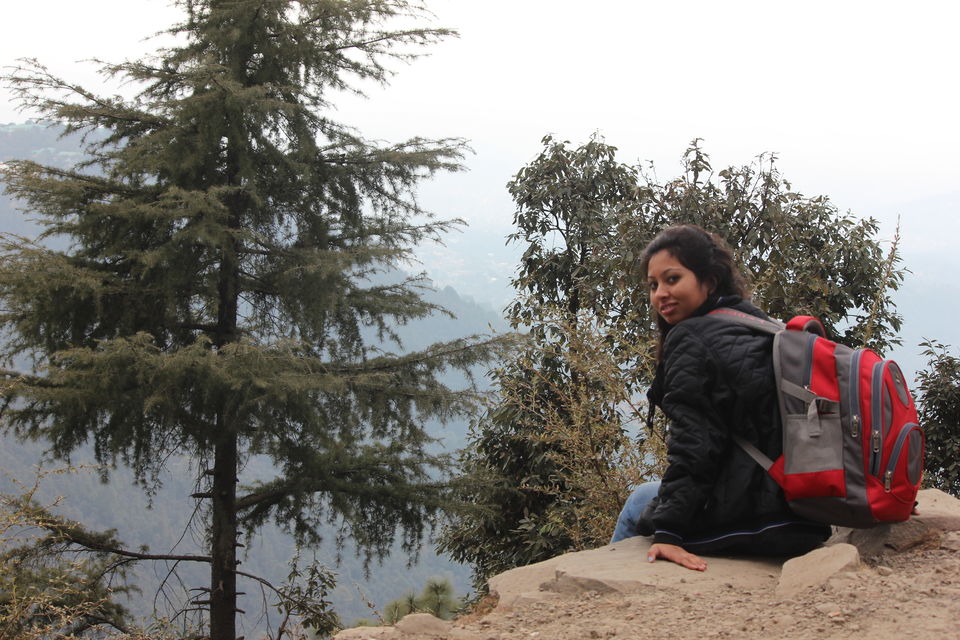 We continue our walk till two hours and than we find a tea stall on the edge of a cliff. There they serve lovely masala tea and yummy maggi. We rest there for sometimes, eat the yummy maggi drink masala tea, the temperature is going down so he burn fire for us. Seriously we spend some memorable time there.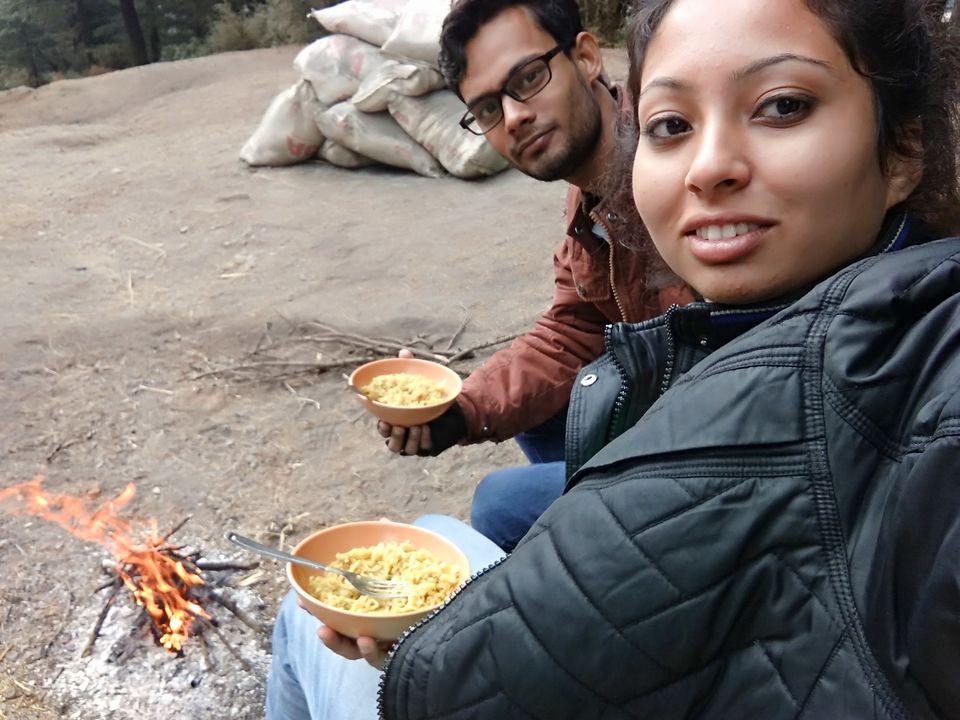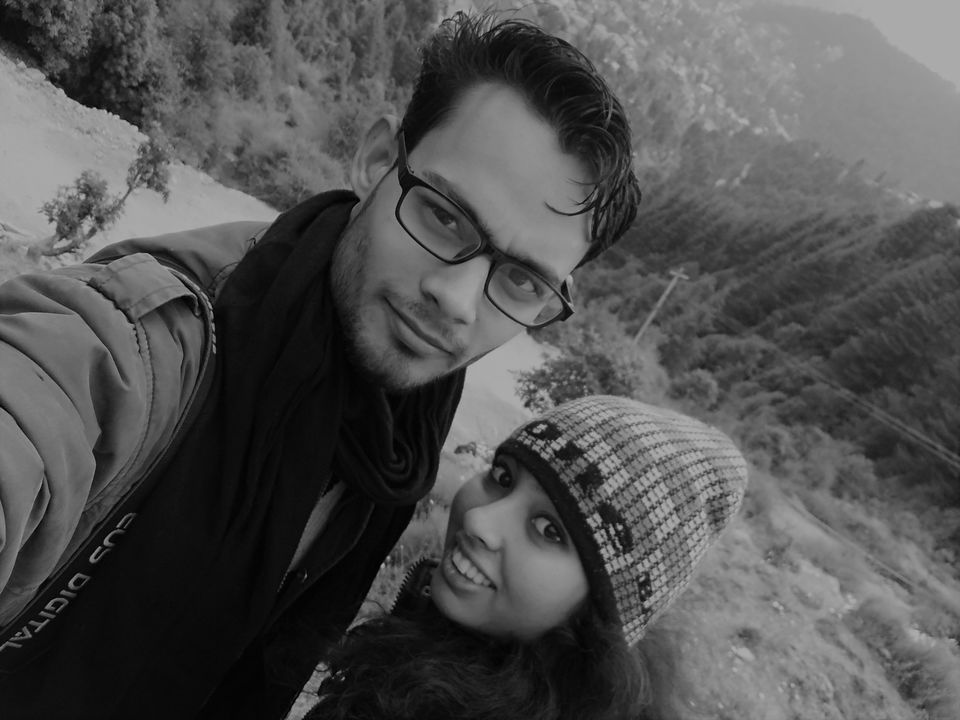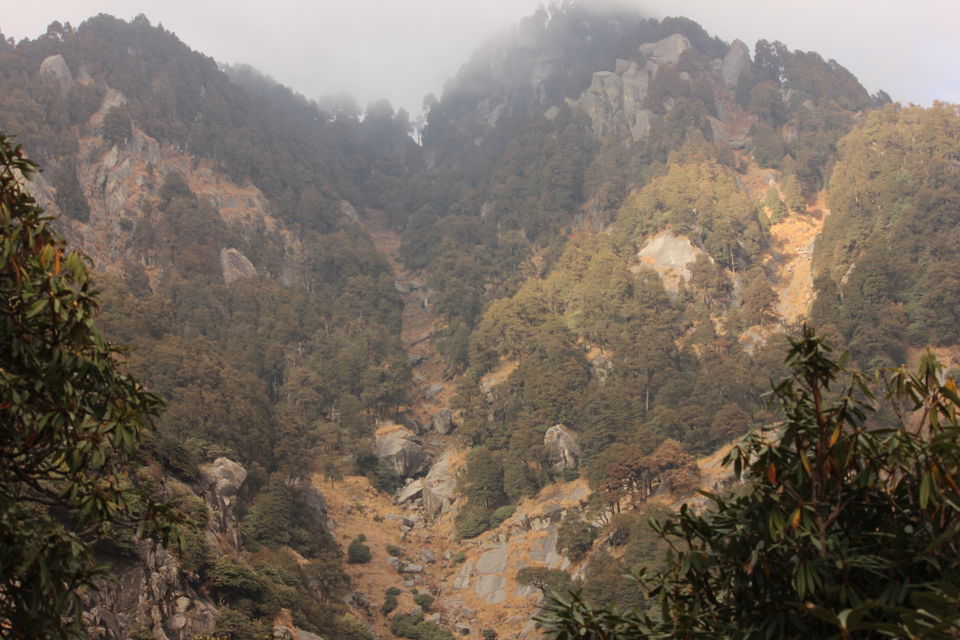 After walking about an hour we saw the top of the mountain it was awesome, but suddenly we realize wait a second we have to reach their Oh My God. That was awesome.
Finally we reached Triund after a trek of 7 long hours and we just fell on the ground and yes we did it with no such plans no such preparations just me and her. But that's the magic of true friendship you could do things you cant even imagine. But its not end yet we have a freeze cold night a head we buy a tent burn fire just enjoy the beautiful sunset.   
Once I read some beautiful lines, "You cannot buy happiness, but you can buy a tent and on camping, and that's pretty close" and that's true there nothing can replace that feeling in your heart. 
We eat our food, sing songs do bonfire  before sleep. It was just awesome you can't even explain in words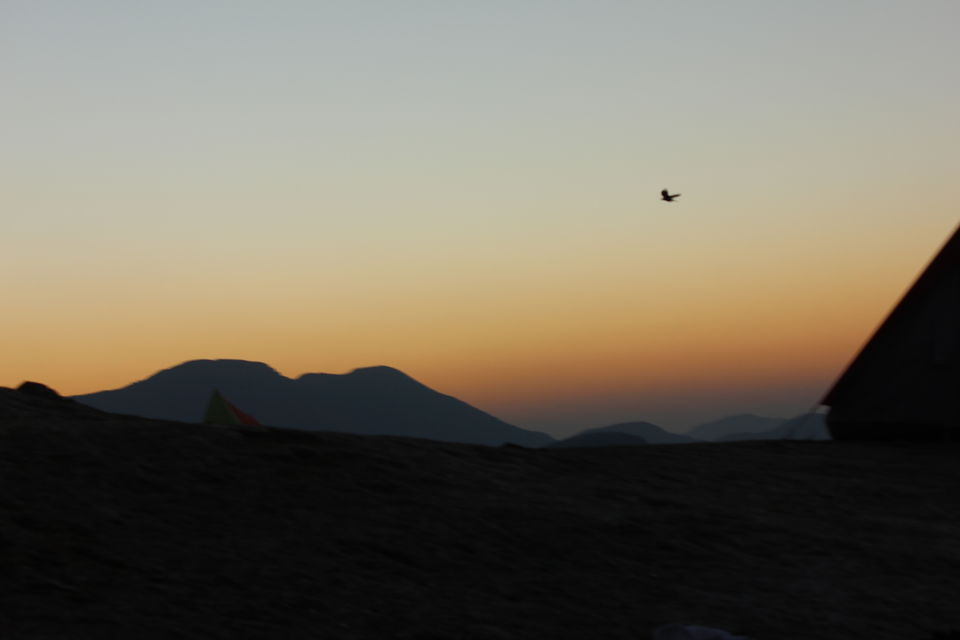 At 6 a.m The sun rise with all the light and rays it blessed the ground with full of joy.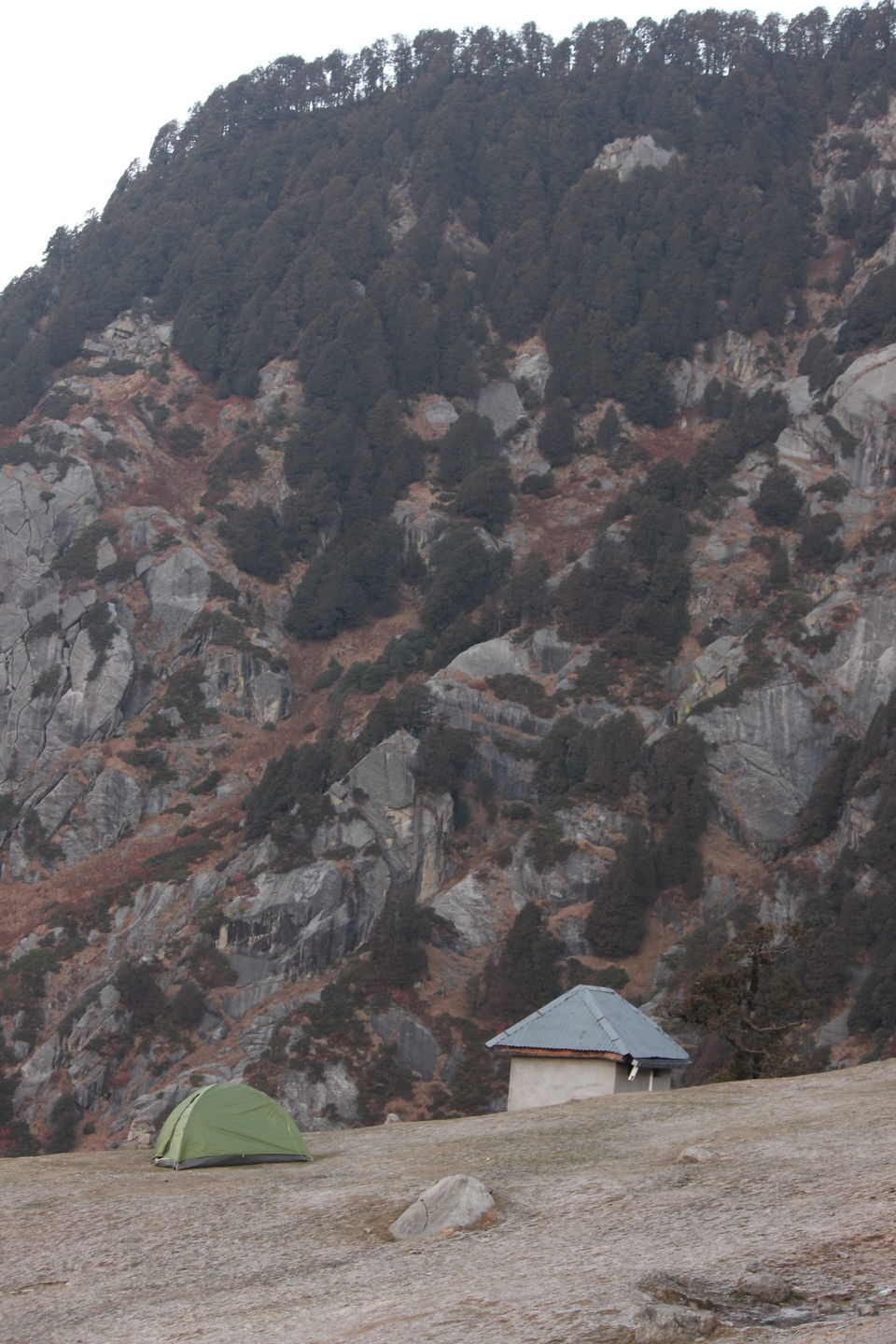 It's time to leave, it's hard to say we don't want  to leave but we don't have time. But it was a beautiful experience. We all must have to try this, Stop working, make a sudden plan and go for it with your best friend and let the things happen, Because something money can't buy, only memories will do.