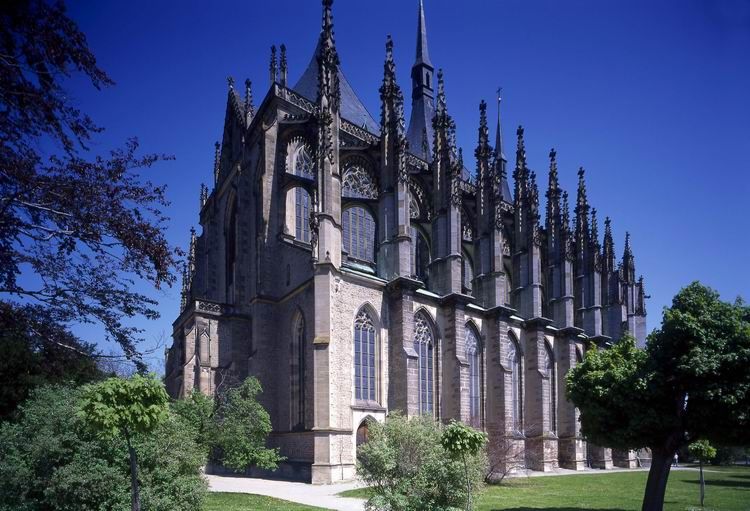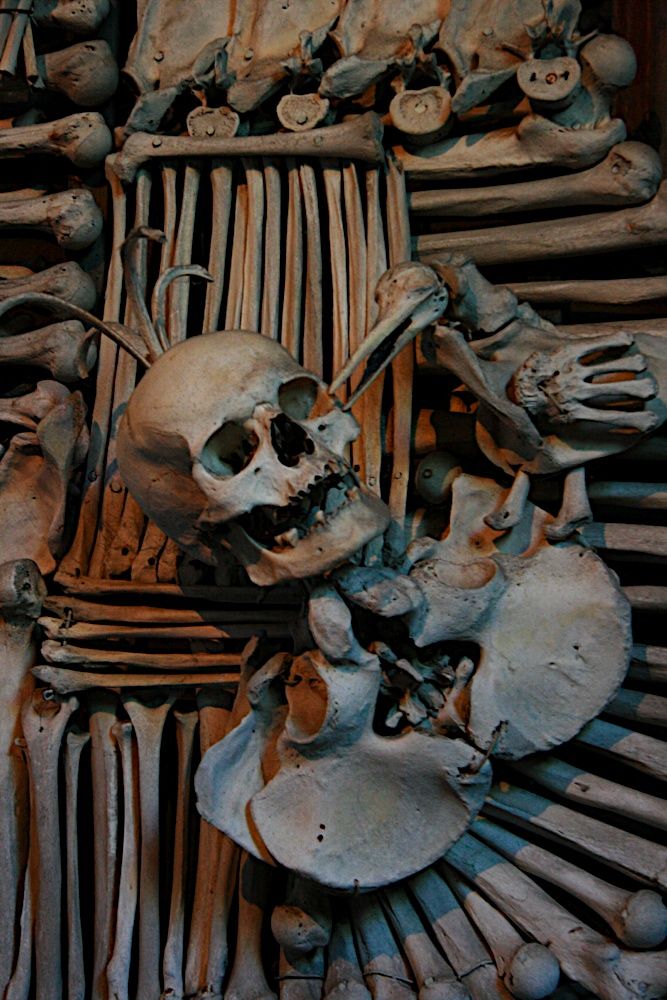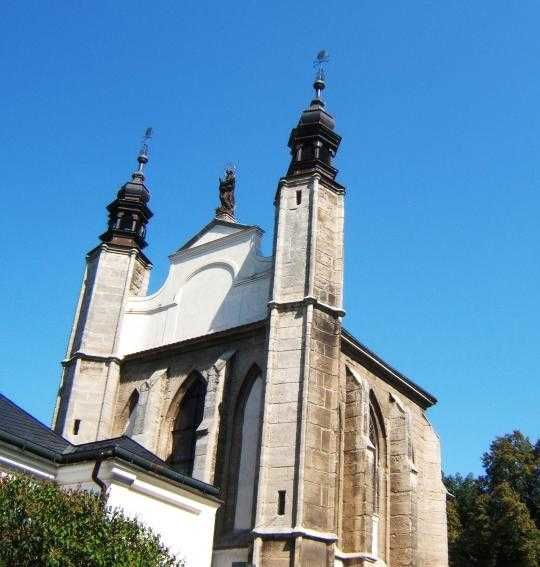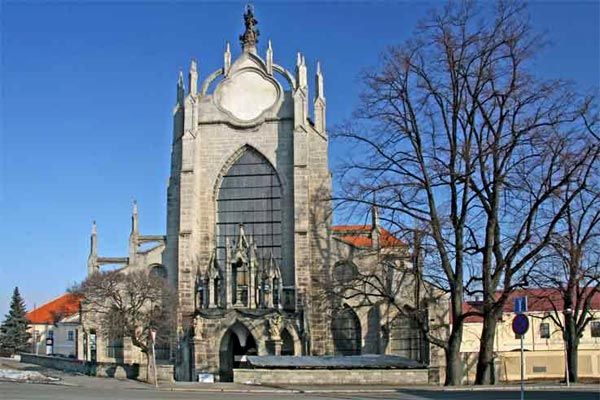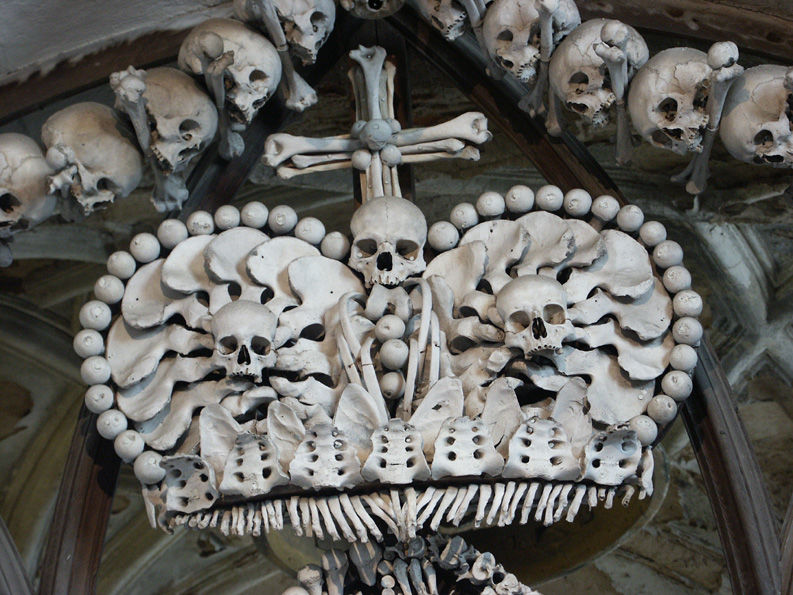 Join us on our seven-hour tour to this incredible UNESCO world heritage-listed place and discover just why Kutna Hora is rated amongst the most amazing sites in Europe. Starting in Prague's Old Town Square, the tour starts with a train ride from Prague's Hlavni Nádraží train station through the breath-taking Bohemian countryside, arriving in Kutna Hora an hour later. Then, at the heart of a well-preserved graveyard we will find the eerie Sedlec Ossuary. Below the 15th century Cemetery Church of All Saints at the center, lies the curiously fascinating Bone Chapel. Stare in awe as our guide shows you a chandelier comprising of at least one of every bone in the human body, pyramids of skulls and delicately crafted shields of arms made of…yes, you guessed it, arms!
But if you think the tour starts and finishes with the Bone chapel, you have another thing coming! Thanks to the town's prosperous silver mines, Kutna Hora became the second most decadent city in the Bohemian kingdom in the middle ages and flourished, rivaling Prague economically, culturally and politically. Eventually, the silver dried up and the town was ravaged by two Holy Wars, but what was left behind still wows tourists to this day: beautiful buildings such as the glorious gothic masterpiece St. Barbara's Church, the sumptuous Italian Court and Royal Residence and Hradek, shape an exquisite landscape.
Follow our guide on this wonderful tour that will take you back in time, as they weave the intriguing tales of kings, queens, monks, soldiers, saints and sinners that shaped this fascinating and forgotten town.
Meeting point: Look for the YELLOW UMBRELLAS in front of the Astronomical Clock in the Old Town Square, every Tuesday, Thursday and Saturday morning. Departs at 11am.
This tour covers: The Sedlec Ossuary (Bone Chapel), Saint Barbara's Church, Hrádek, The Hussite Wars, Sankturin House, The Plague Column, Bohemia's oldest Cistercian Monastery, St. James' Church, The Italian Court, Royal Mint, Medieval Ruthardka Street, The Jesuit College, Stone House…and so much more!