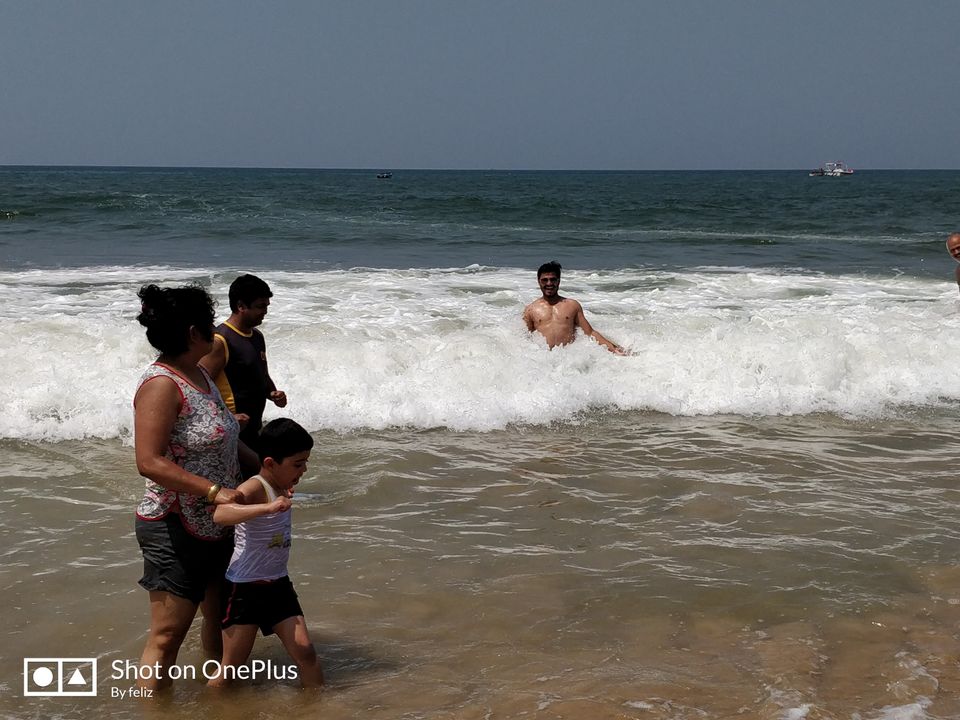 So excited today!!!!!????????????
After planning from long time, I was finally going to travel my dream place. I started my journey from Bangalore, join me on my trip????????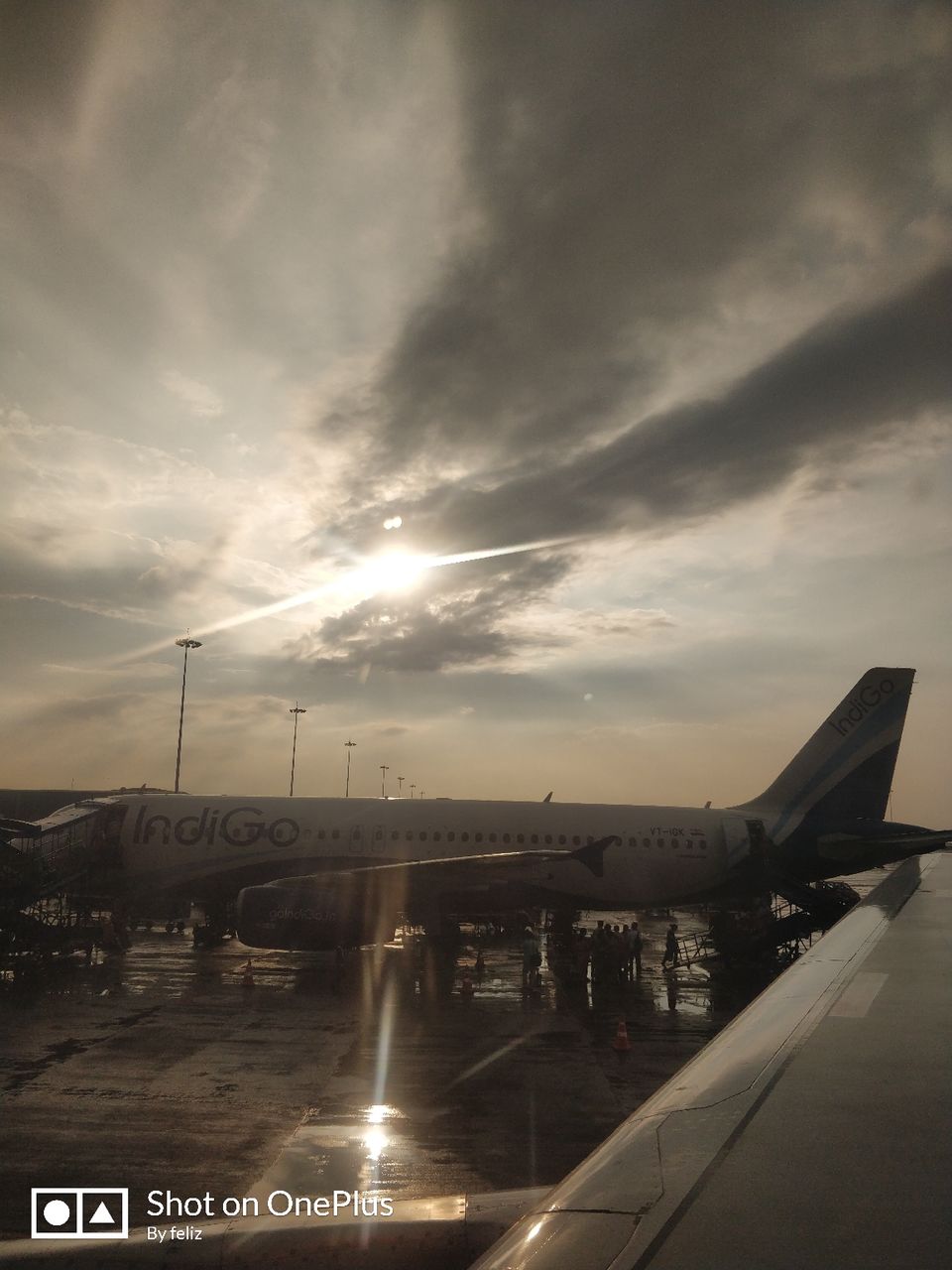 All my friends were coming from different places ???? so decided to meet directly at Goa .
After reaching Goa we headed towards our hotel????.
Our booking was done at the Nova De Goa hotel. It was a great experience in that hotel. As we reached Goa at night, we were not able to visit any places. And hence we decided to take rest and enjoy some sip of chilled beer in hotel only.
We woke up and after having delicious breakfast in hotel, we decided to visit some places in North Goa, as our hotel was in North Goa. Receptionist of that hotel was very helpful and he arranged bikes for us. And finally we were ready to start our journey.
Firstly we went to Calangute beach.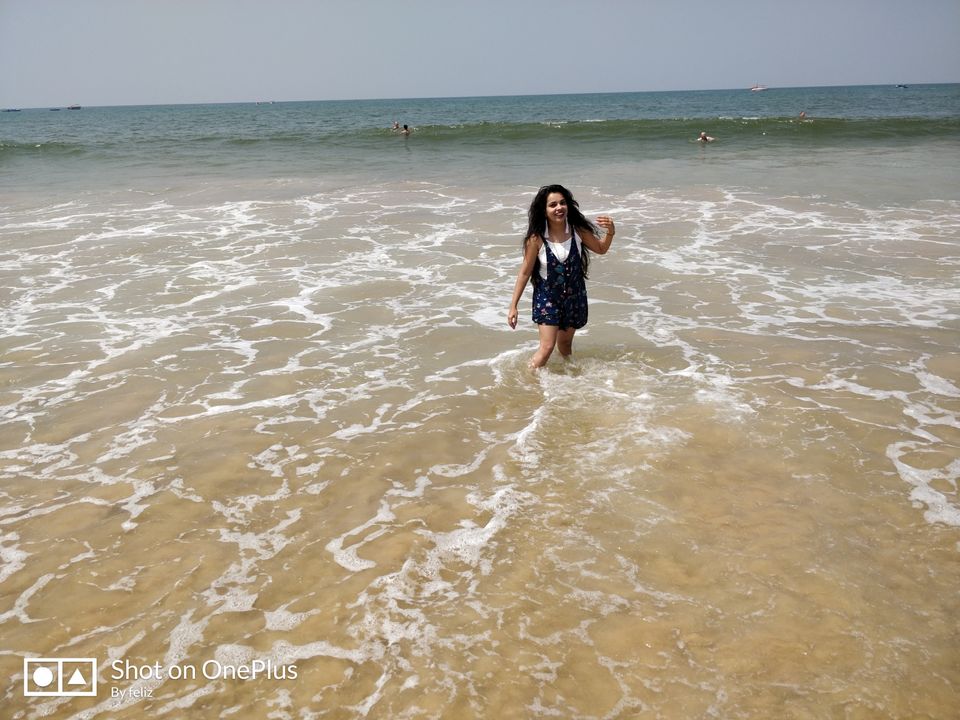 Calangute and Baga Beach are amongst the popular beaches in Goa. On the shores of the Arabian Sea, under the shade of palm trees, bathes the Queen of Beaches-Calangute. In a green semi-circle, the villages of Arpora-Nagoa, Saligao and Candolim do their bit to enhance the divine beauty of Calangute. There are picturesque agors (saltpans) at Agarvaddo, Maddavaddo is full of madd (coconut trees), Dongorpur skirts a bottle-green hillock and Tivaivaddo laces the beach. In Gauravaddo lived the gaudds or milkmen ran dairies. The Calangute Beach has a massive stretch of 7 km.
We did our water sports in Calangute beach, and we were enjoying that view so much that just forget to leave from there????????.
And because of that we ended up that day at Calangute beach.
After coming back to hotel we decided to go for some shack ????????????????and after surfing the web we get to know about Curlies beach Shack, Anjuna.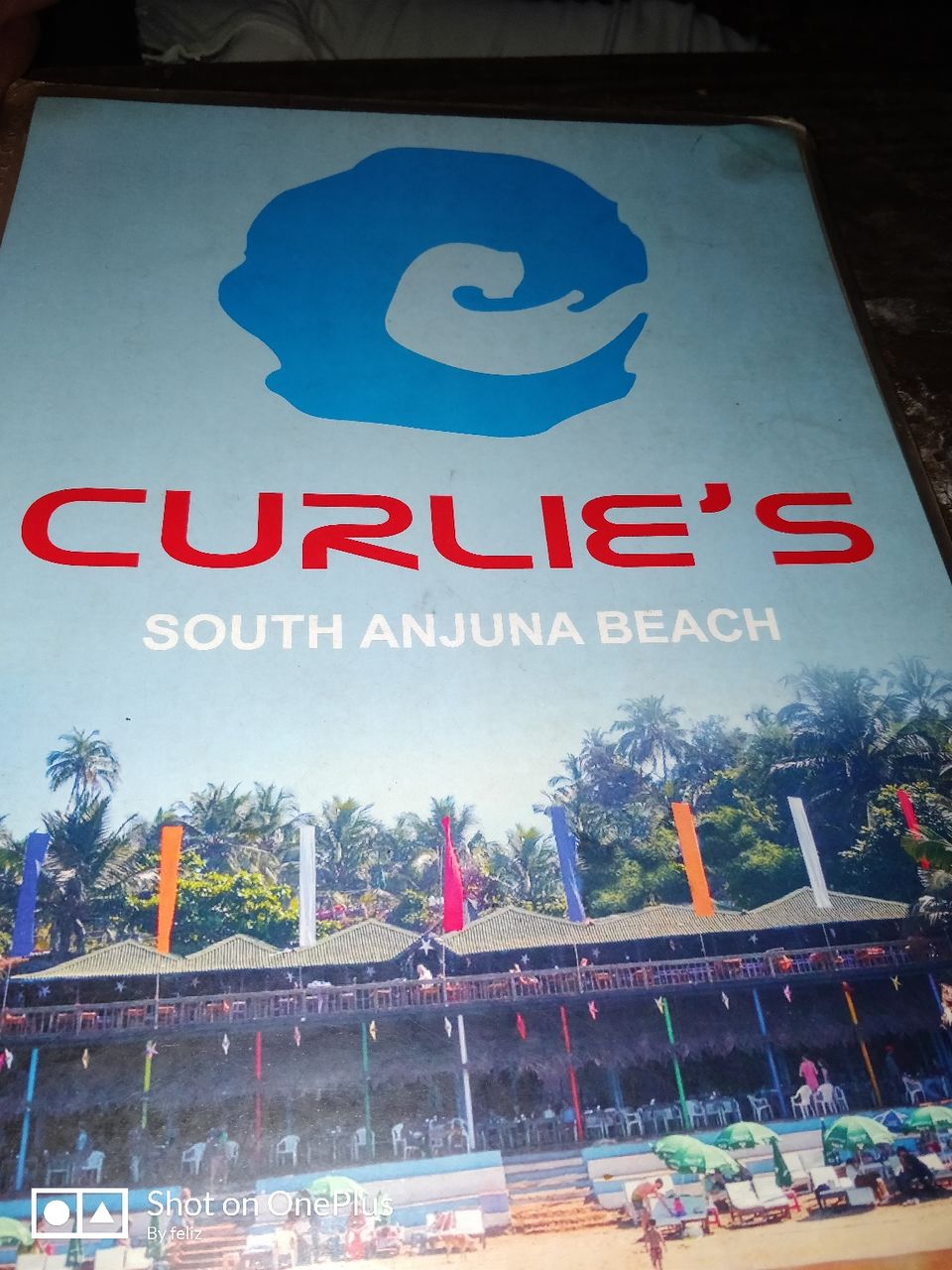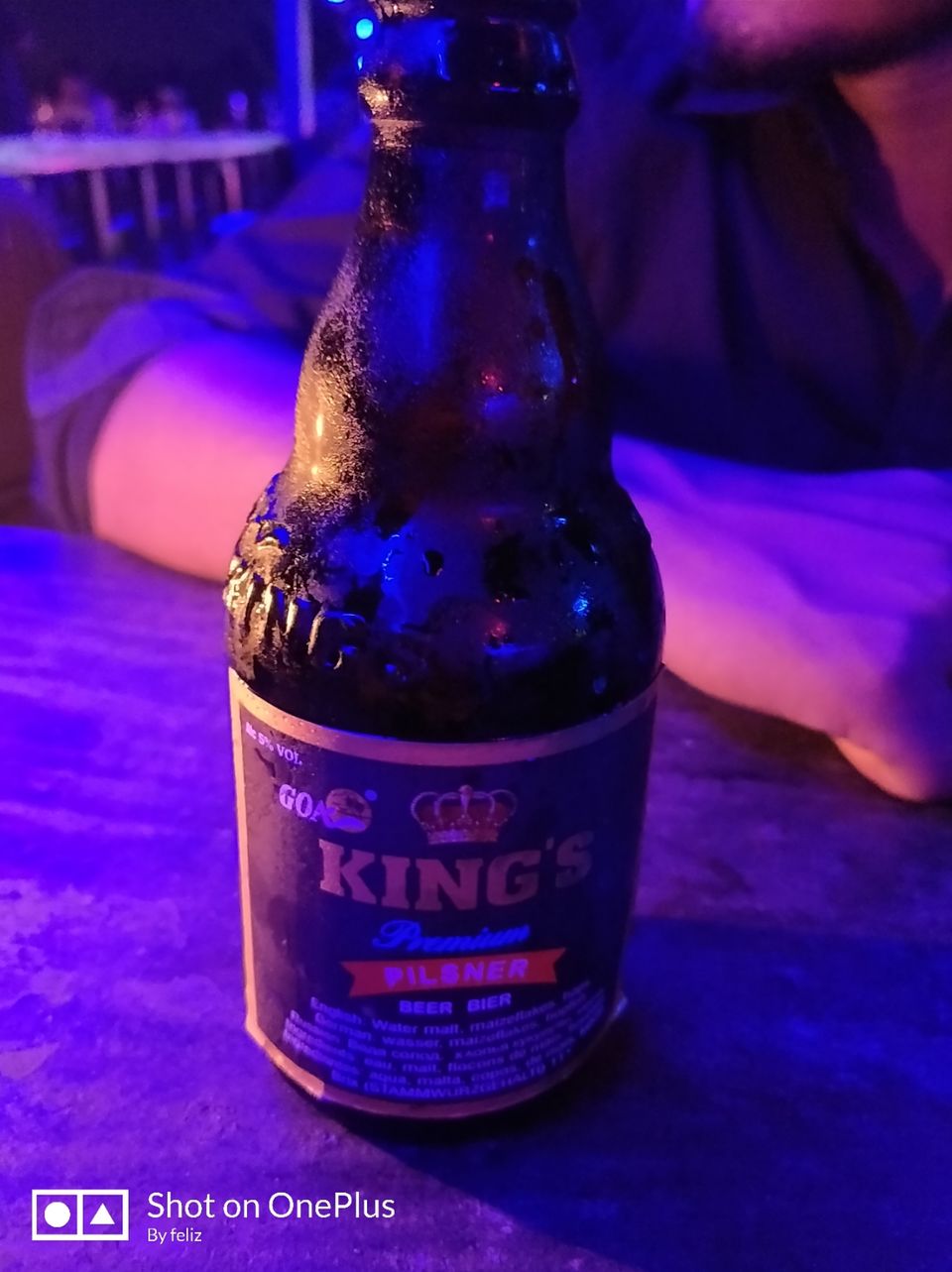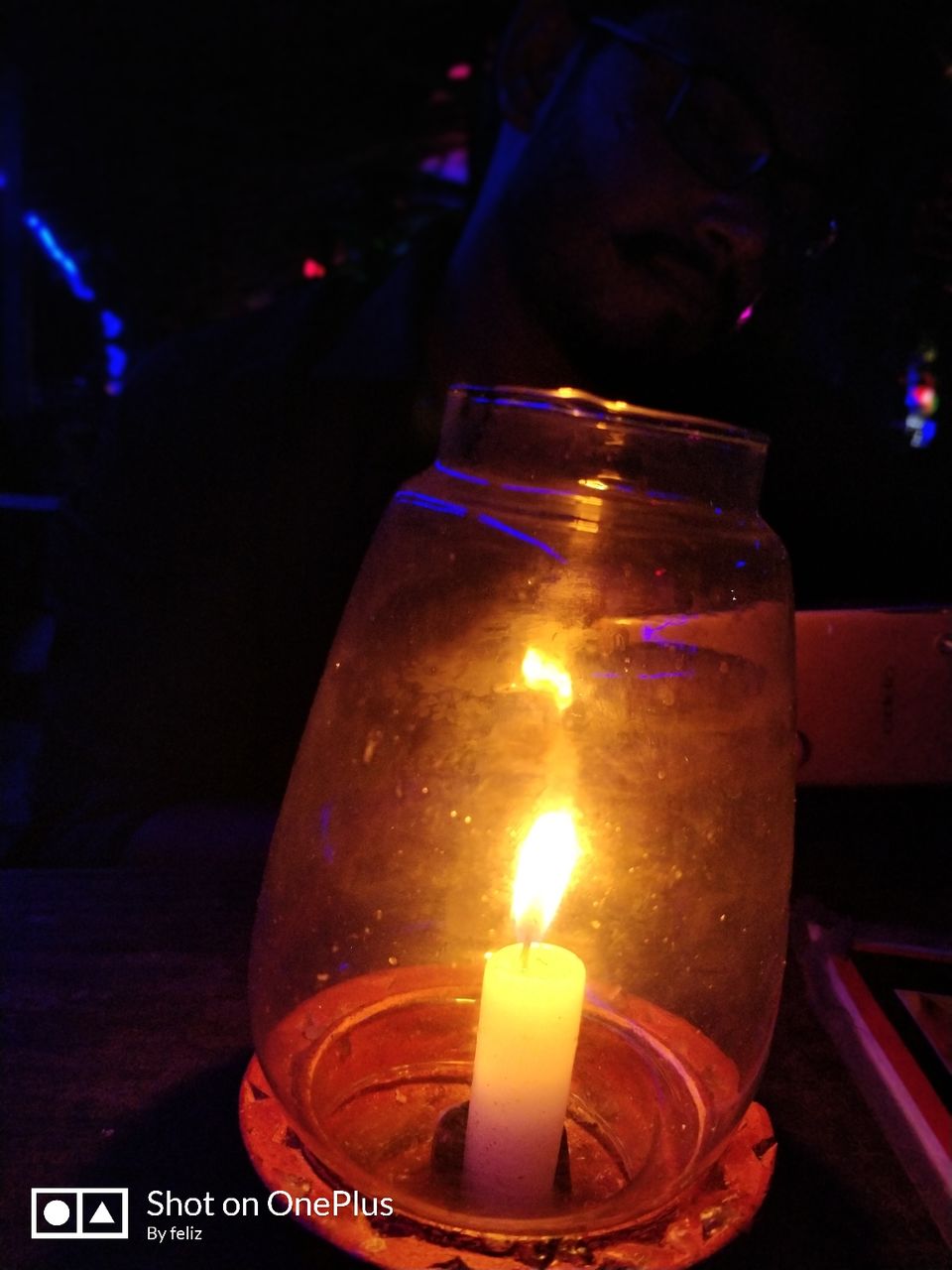 Curlies Goa is one of the first ever beach shacks, located at the Anjuna Beach strip. What started as a small shack has today become one of the major landmarks in Goa. Expanding over the years, it has developed in its own way to become two floors complex with two restaurants, bars, internet café, Sea View veranda, Tea House, Shopping, Indoor club and fully prepared for hosting a party up to 500 people dance floor.
If you love to spend some time with your partner in cosy with some light music, then this is the place.
It was just amazing for groups and for couples.
After returning from that shack, we spent our night at our hotel, with lots of memories of that day, and eagerly waiting for next day to come.
We woke up with tiredness and excitement at the same time, and after having our breakfast we headed toward Aguada fort.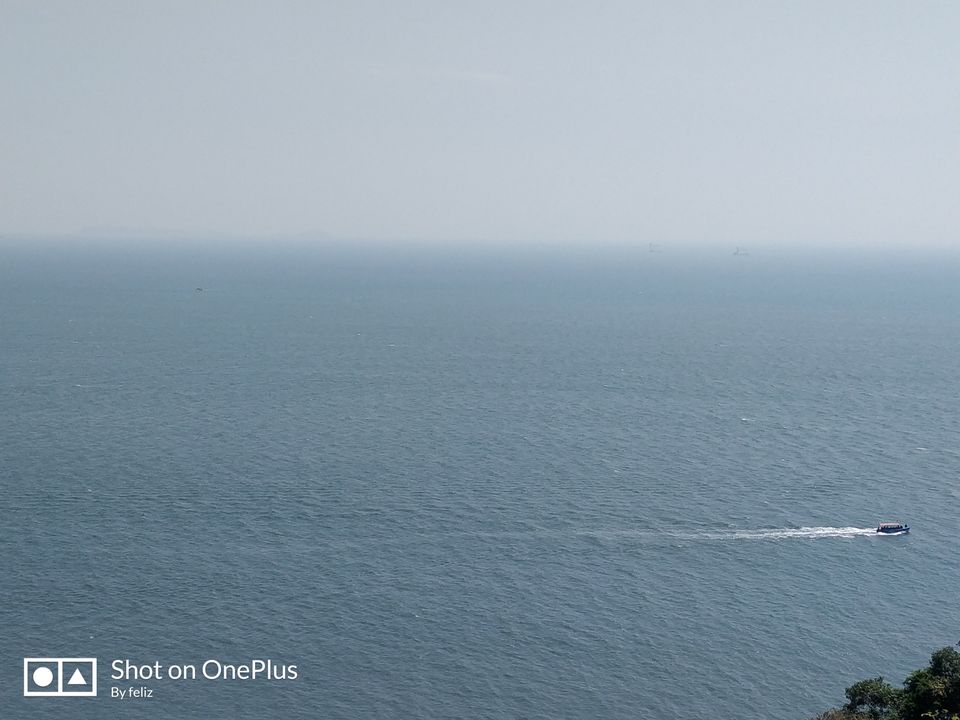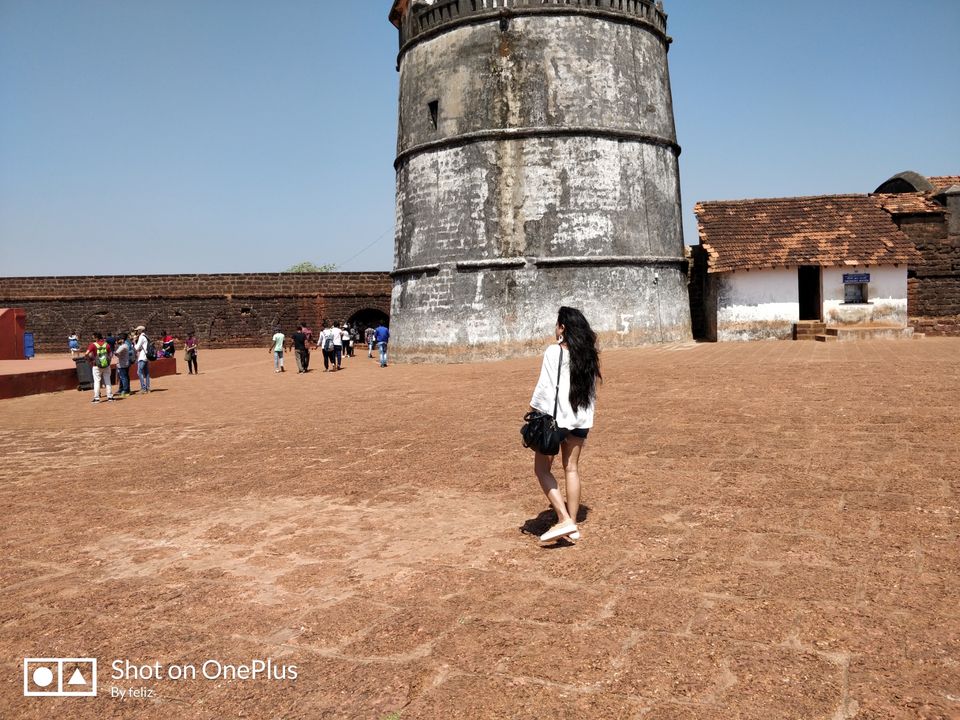 Overlooking the vast expanse of 'seeming to be endless' blue waters in front of it, Fort Aguada is one of the most popular tourist destinations of Goa. It receives a lot of tourist traffic all around the year. Reasons are that it's excellent for sightseeing and also that it stands as a testimony to the glory of Portuguese empire.
If you are in a group, then this is the place where you should go.
We enjoyed a lot there, and after that we went to Senquerim Beach.
The Sinquerim beach is a beautiful beach that has a spectacular stretch of sand. It is located at the south of the famous beaches like Baga, Calangute and Candolim. It is an ideal place for swimming and one should not miss visiting this beach when on their travel to Goa for beach holidays
Water of this beach is Crystal clear, and not so stormy. If you are going to visit this place, don't forget to try out VADA-PAV, you will find an uncle selling this near to the parking of Senquerim Beach.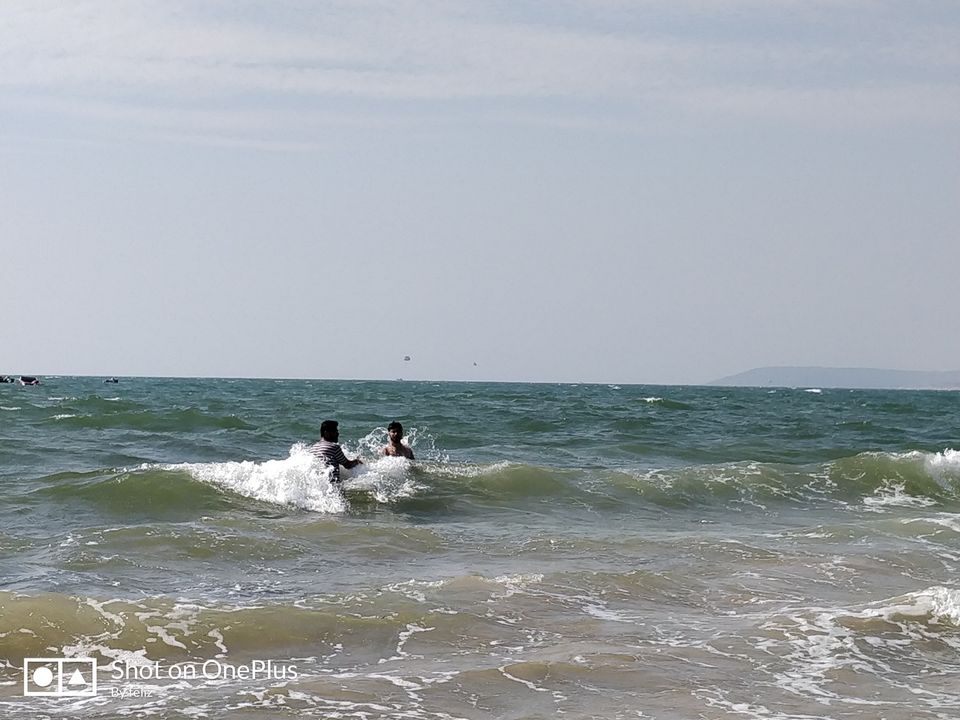 After Senquerim Beach we went to old Goa church, heard a lot about this church and studied in school too, so we were excited to see this place.
Basilica of Bom Jesus holds the tomb and mortal remains of St. Francis Xavier, whose body was brought from China to the church after two years of his death. It was discovered that the saint's body remained intact as the day it was buried. The holy remains of his body is displayed to the public once in every 10 years, which is an event visited by a large number of devotees and tourists from across the globe.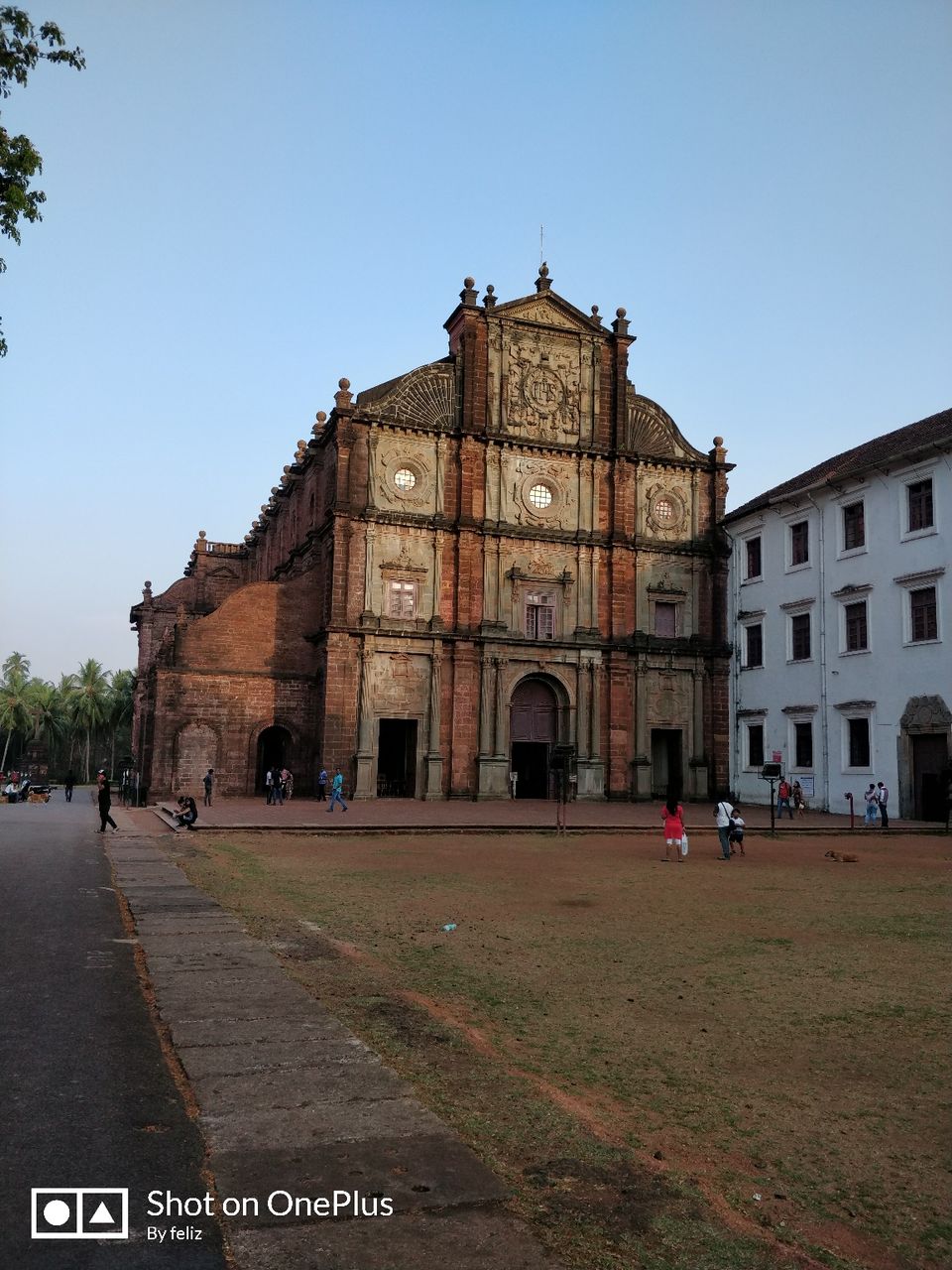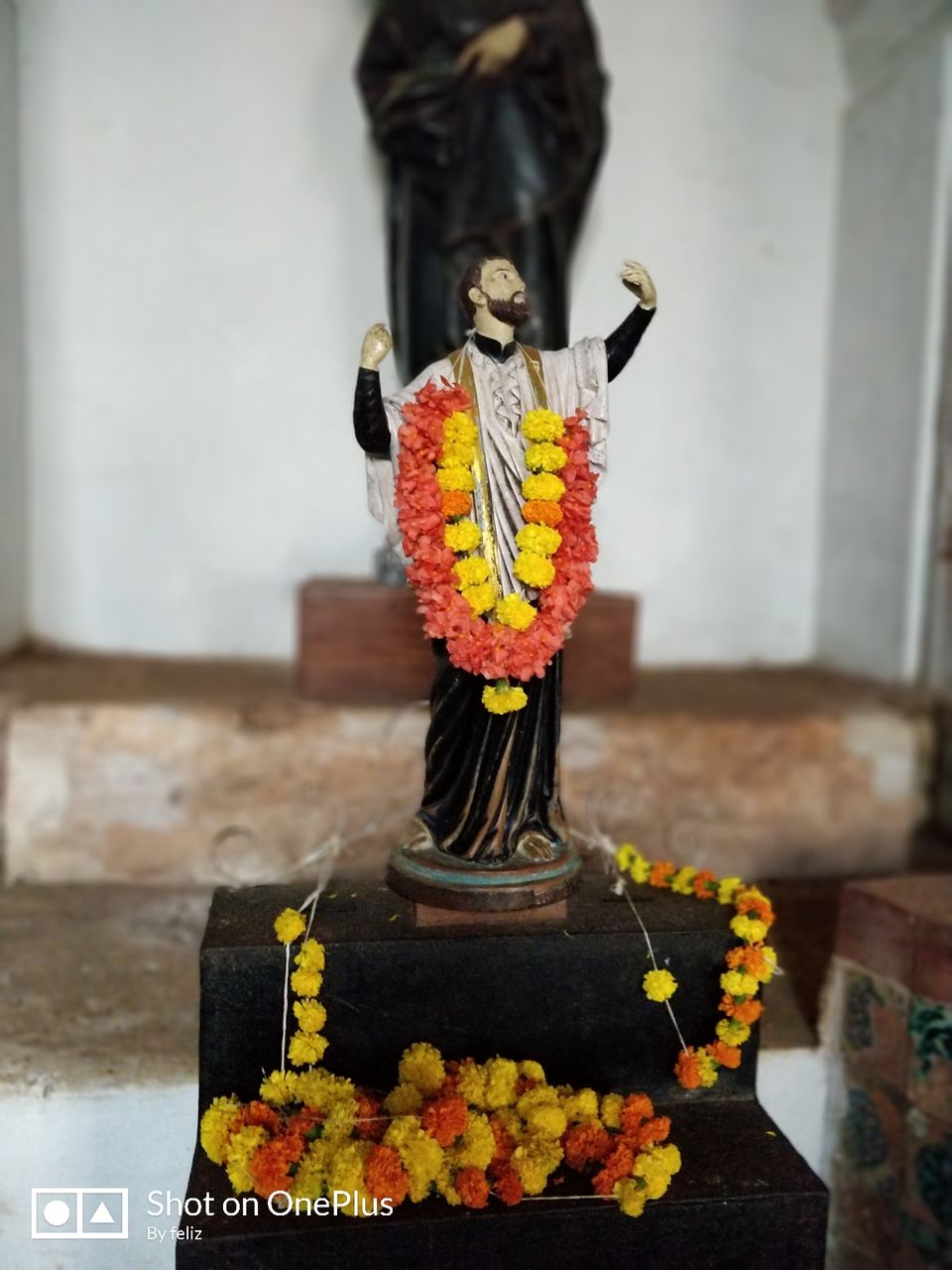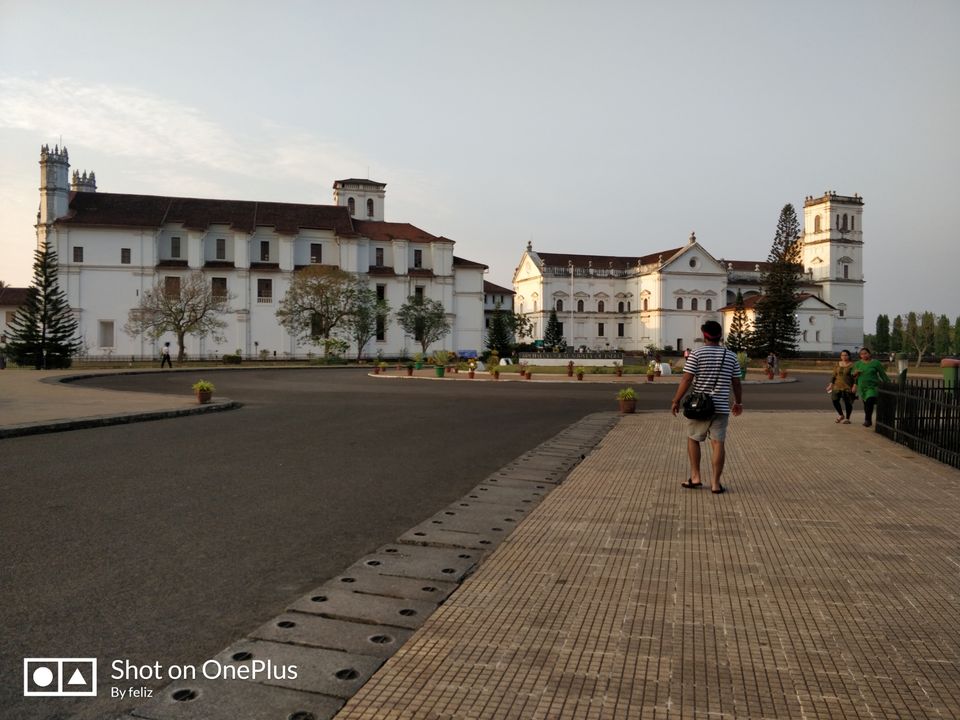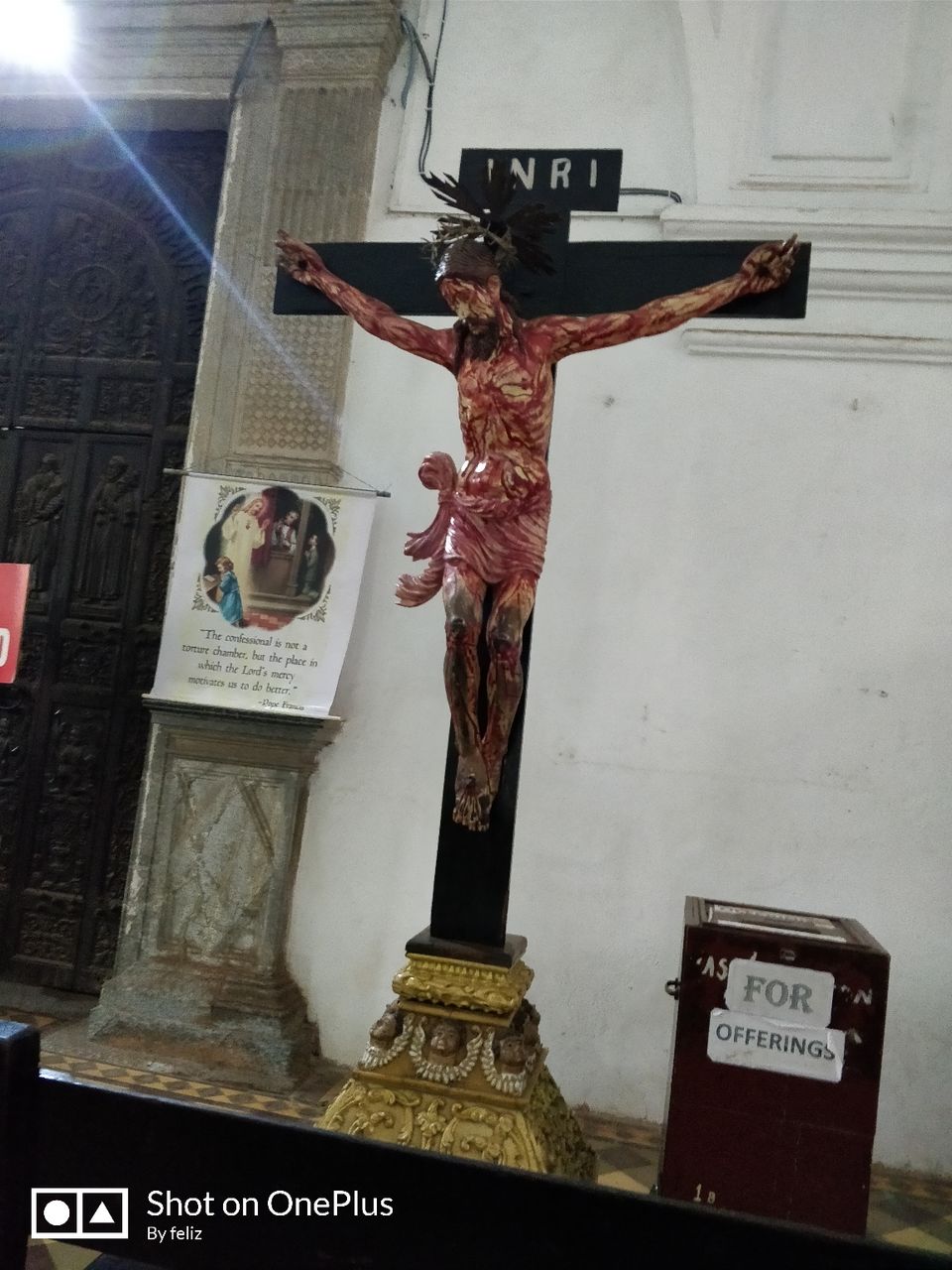 So this is my first trip to Goa, enjoyed a lot in this beautiful city, willing to go again.
Hope to like this blog.
Please follow to get updated with my more yet to come travel blogs.????????