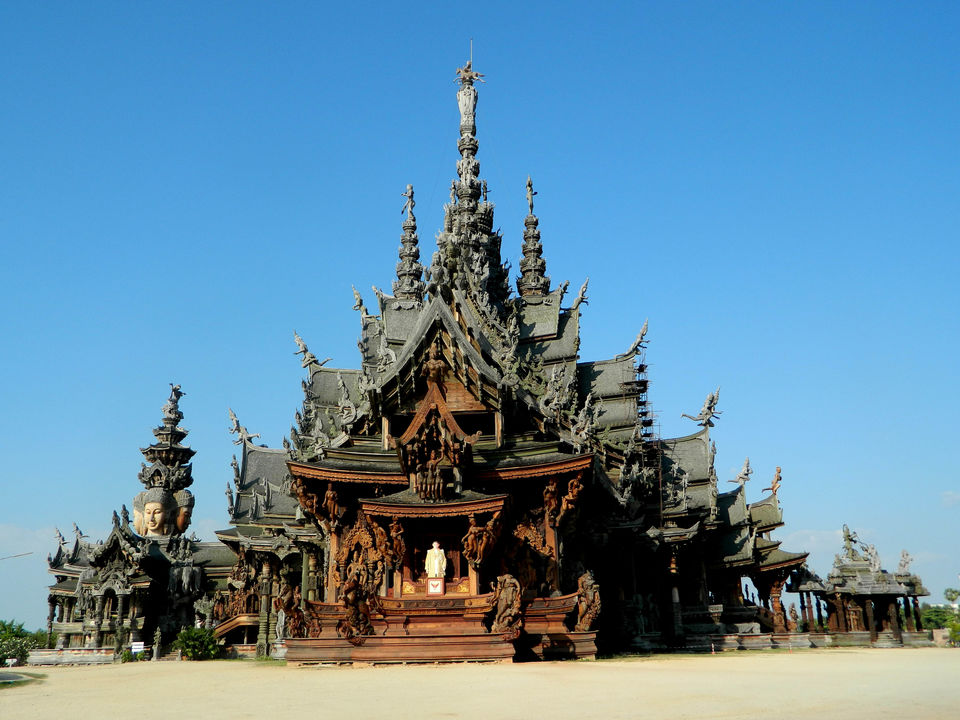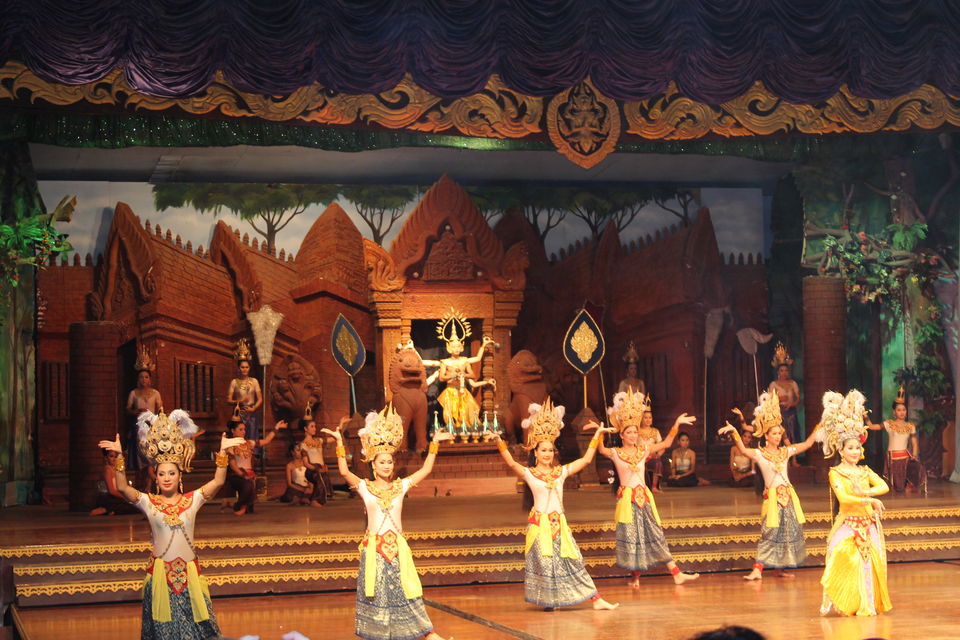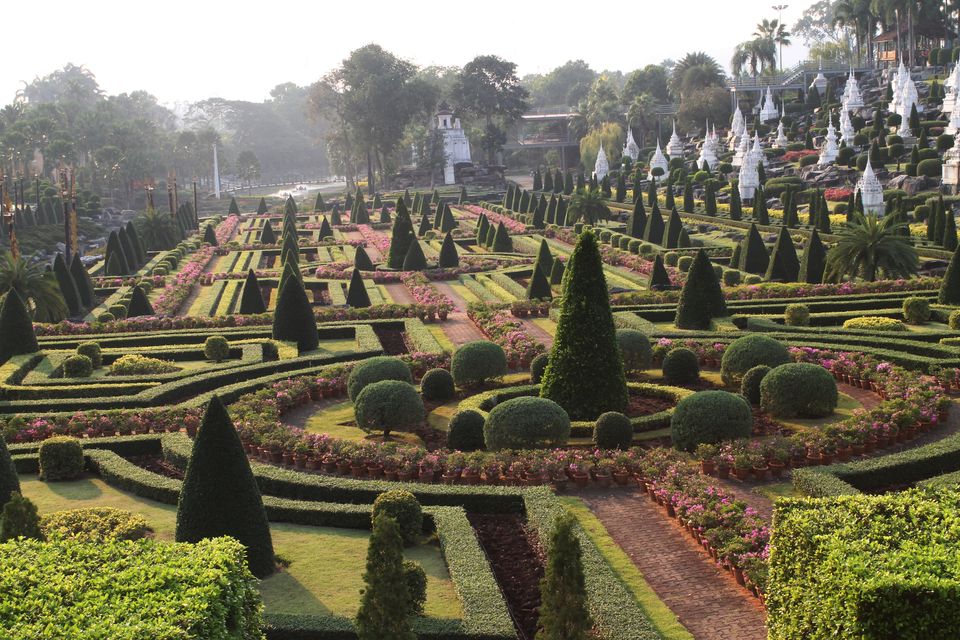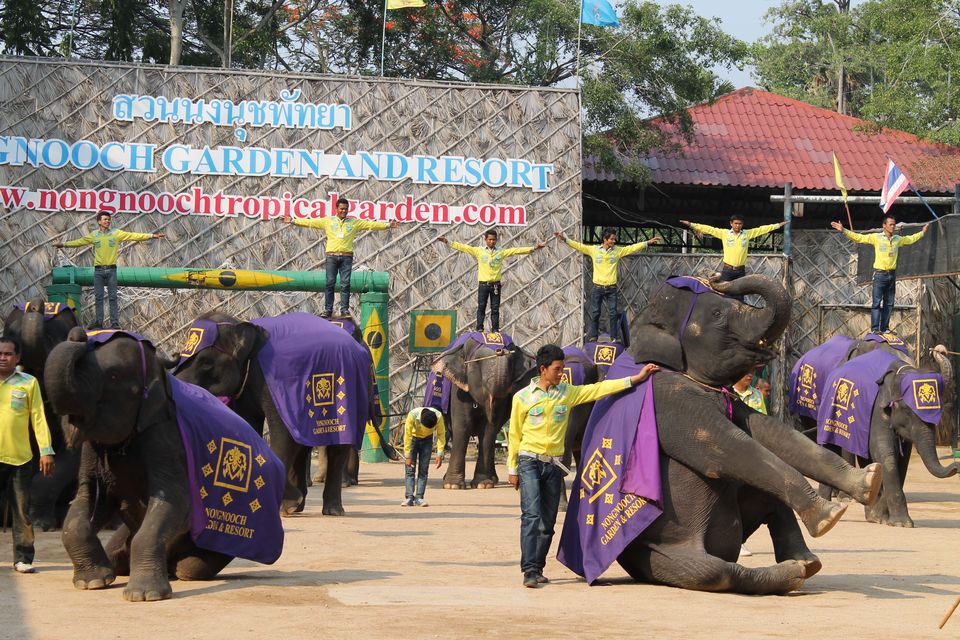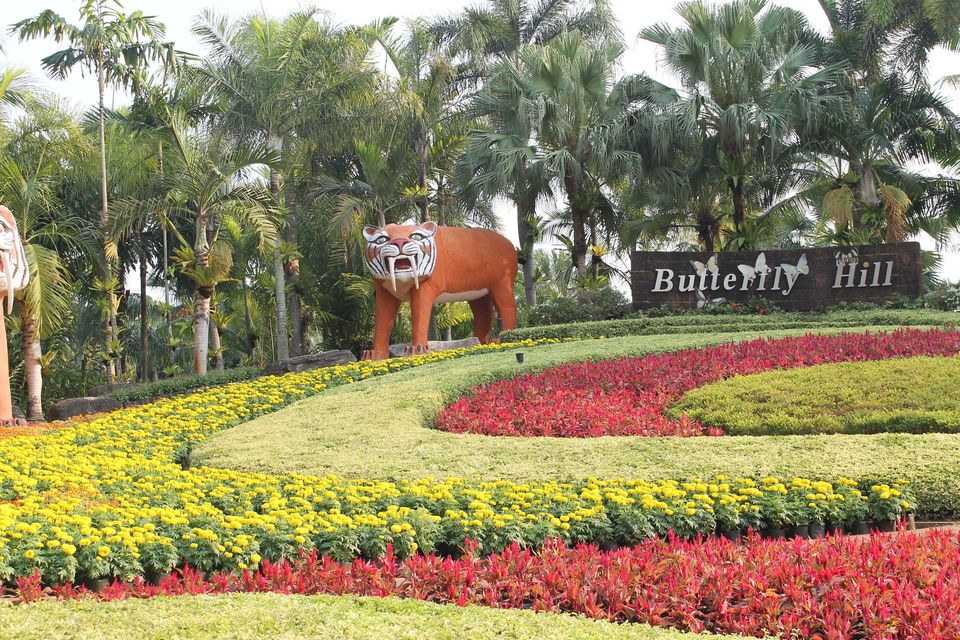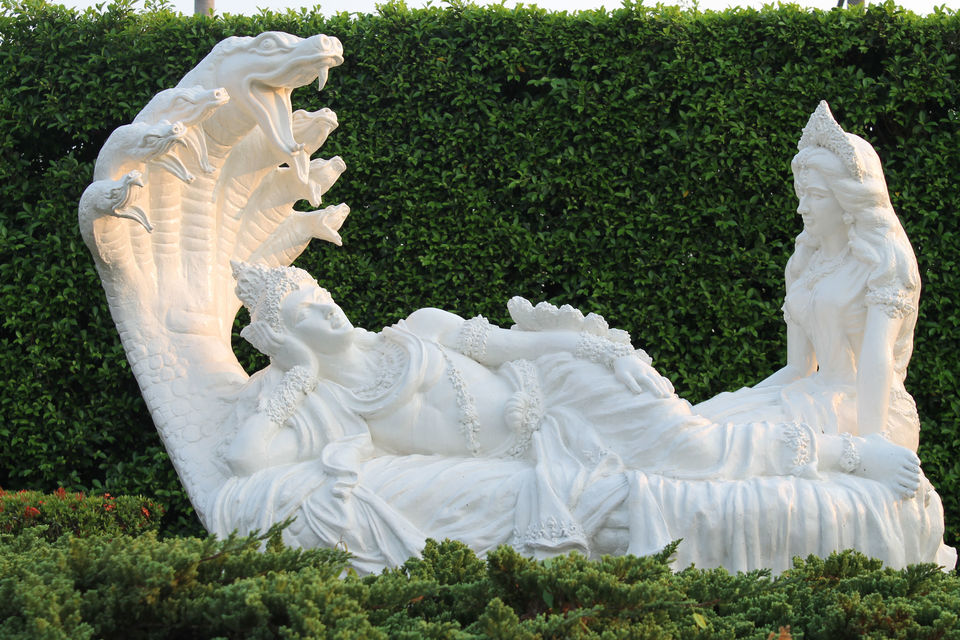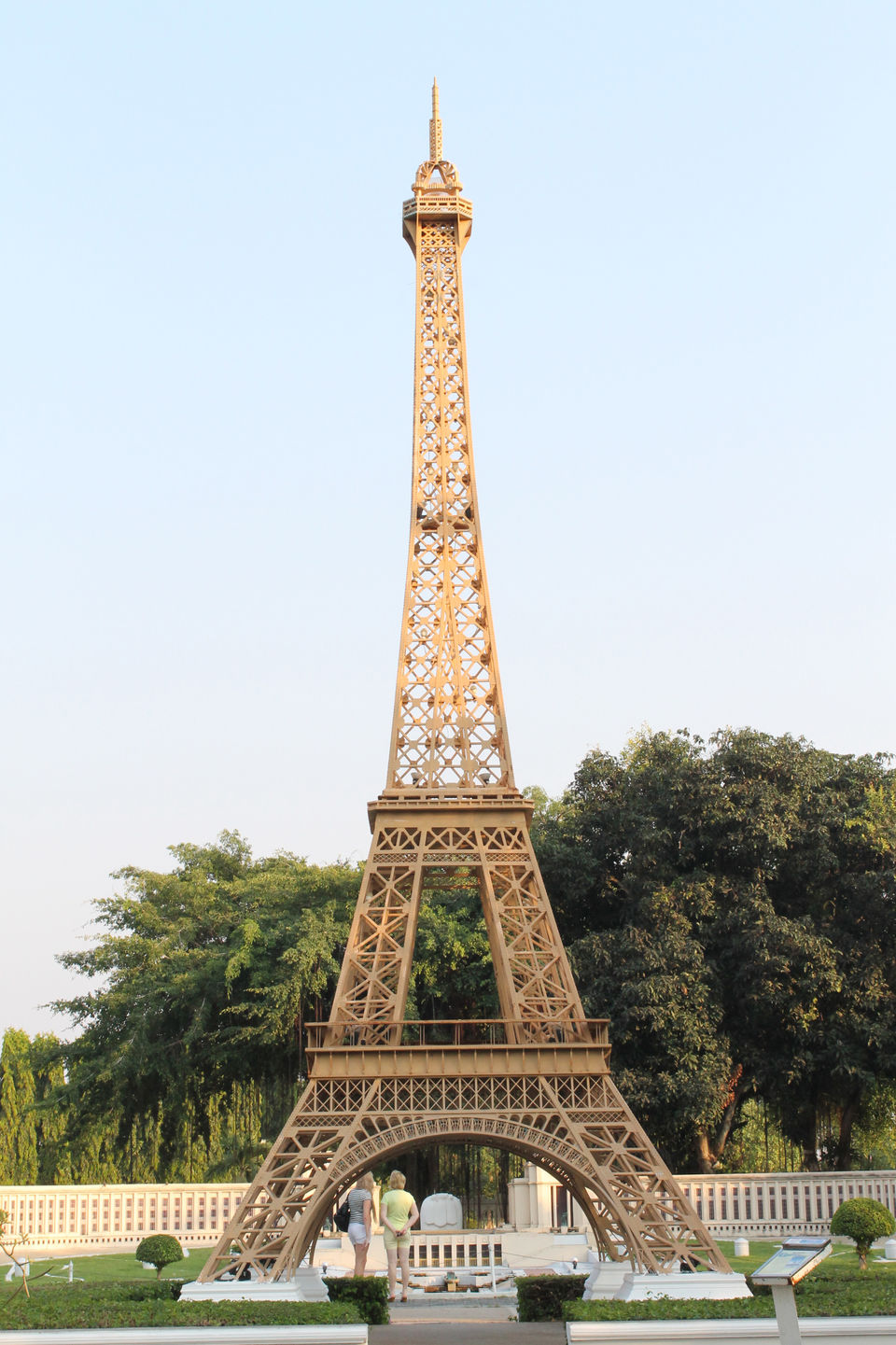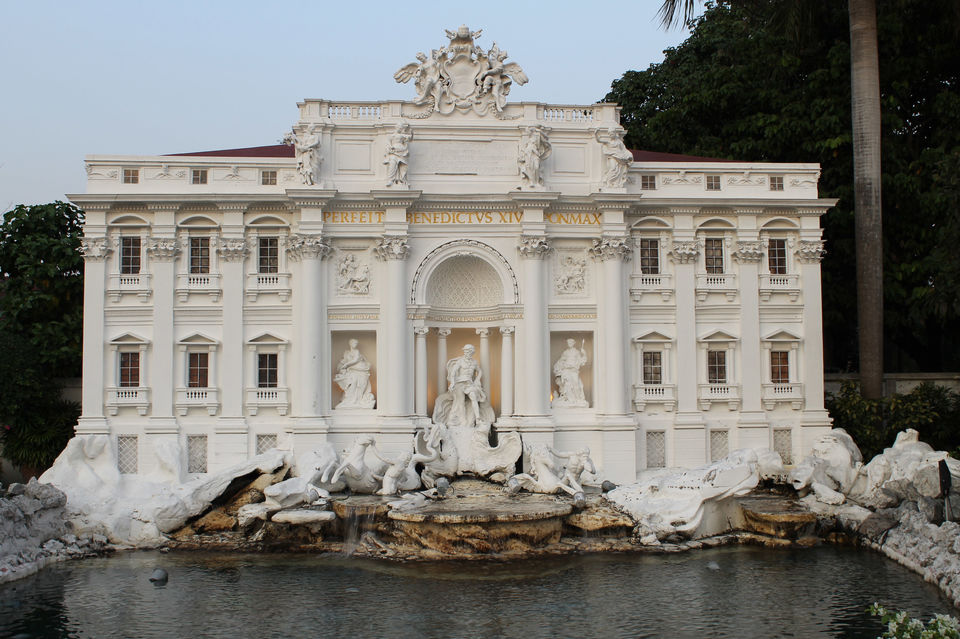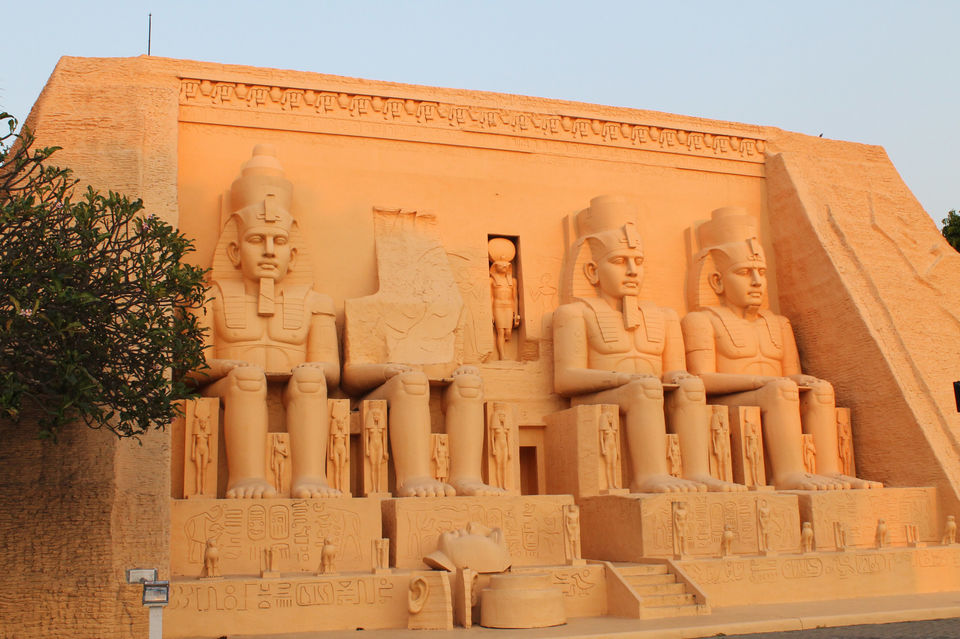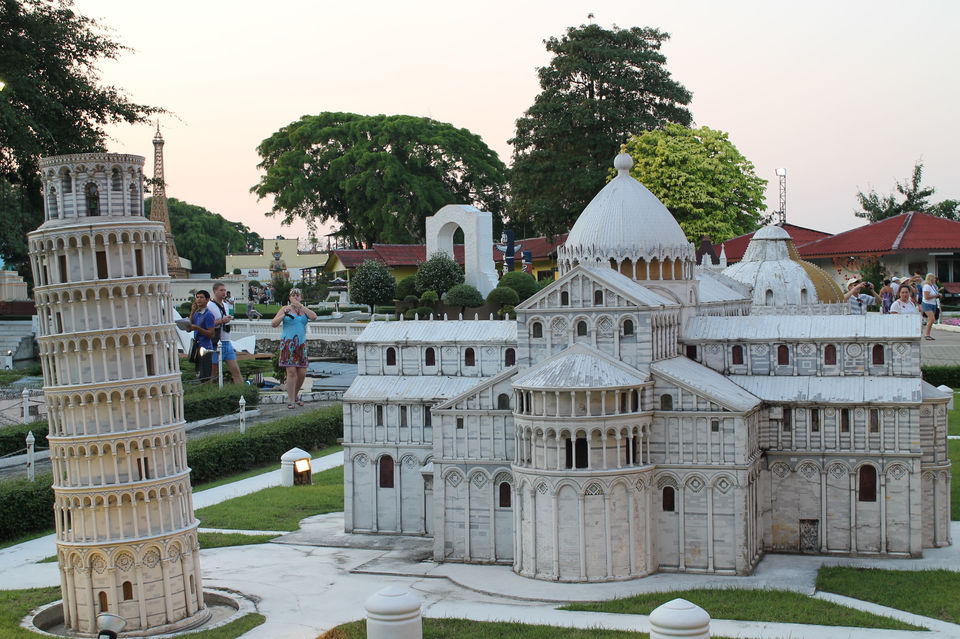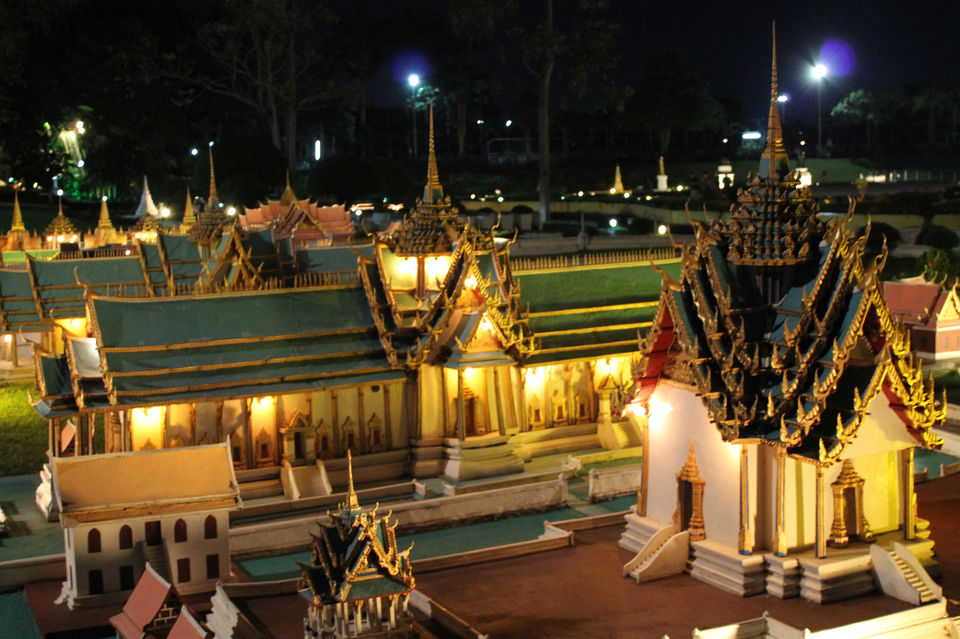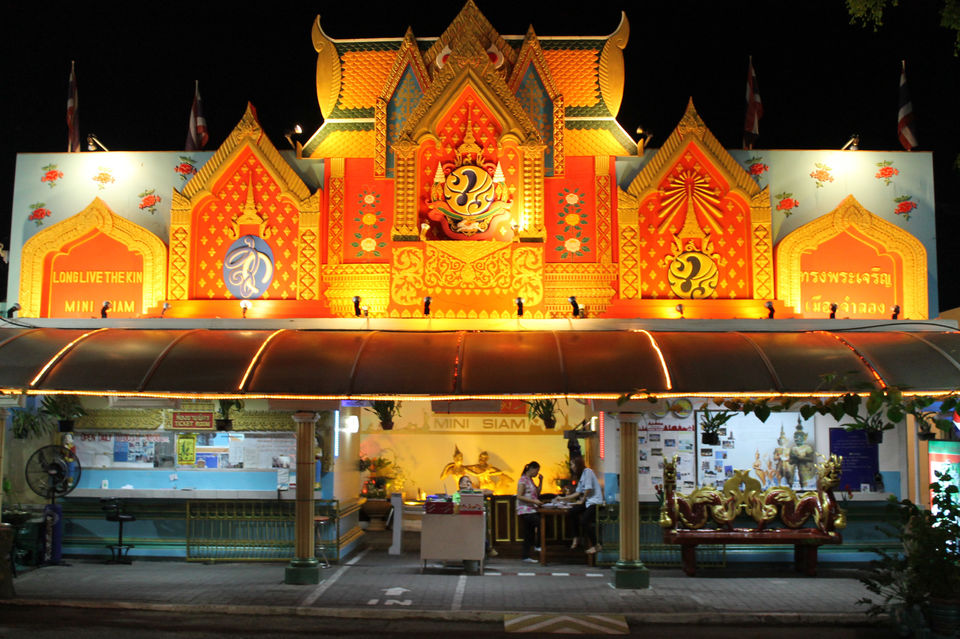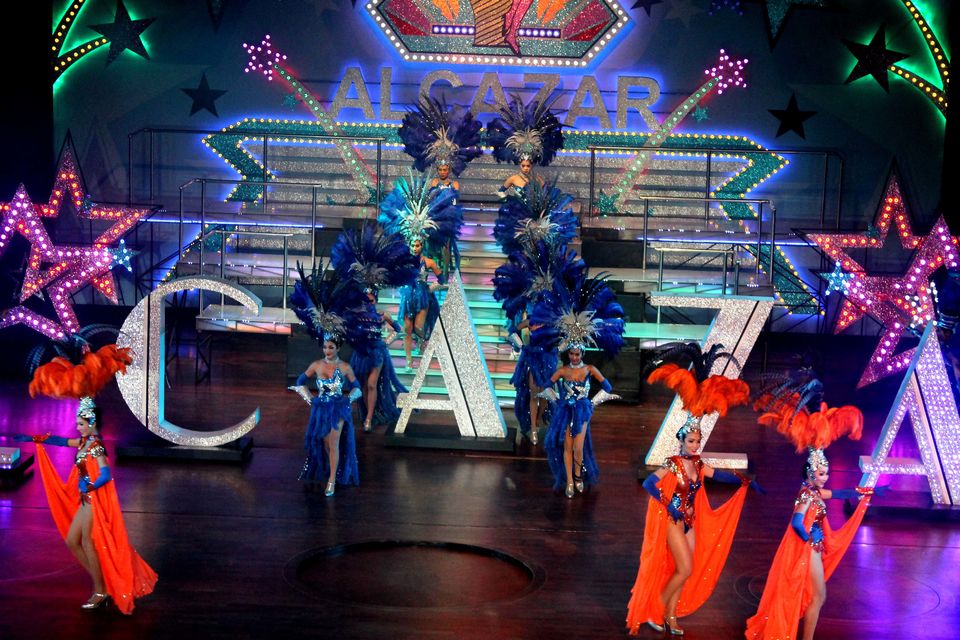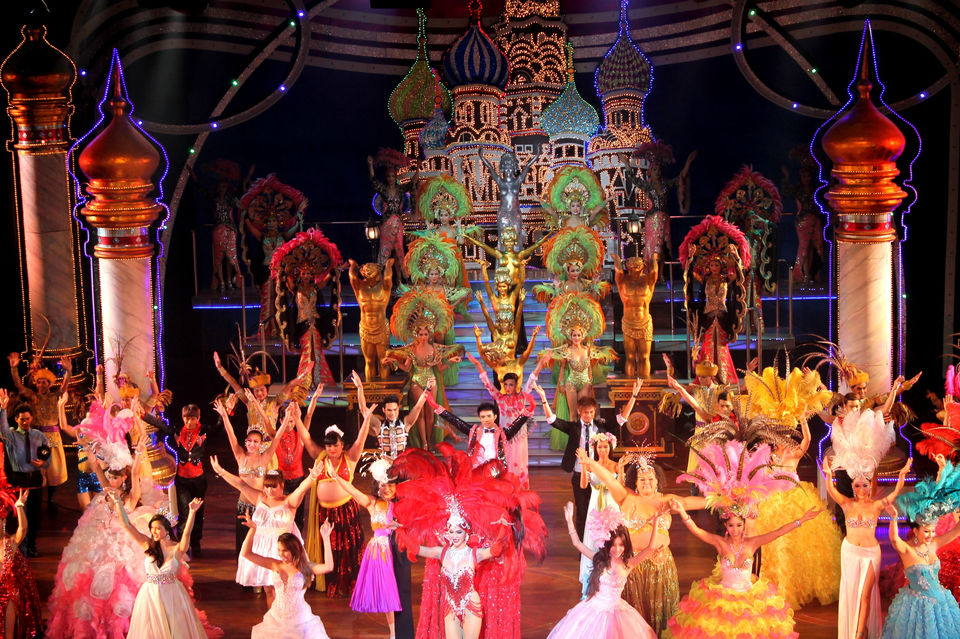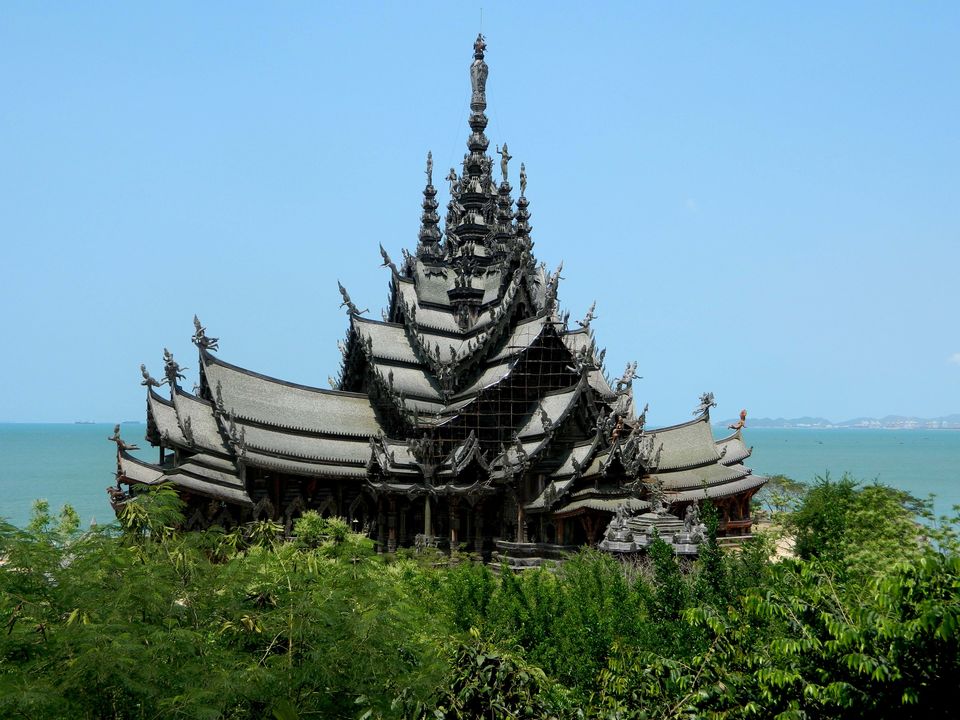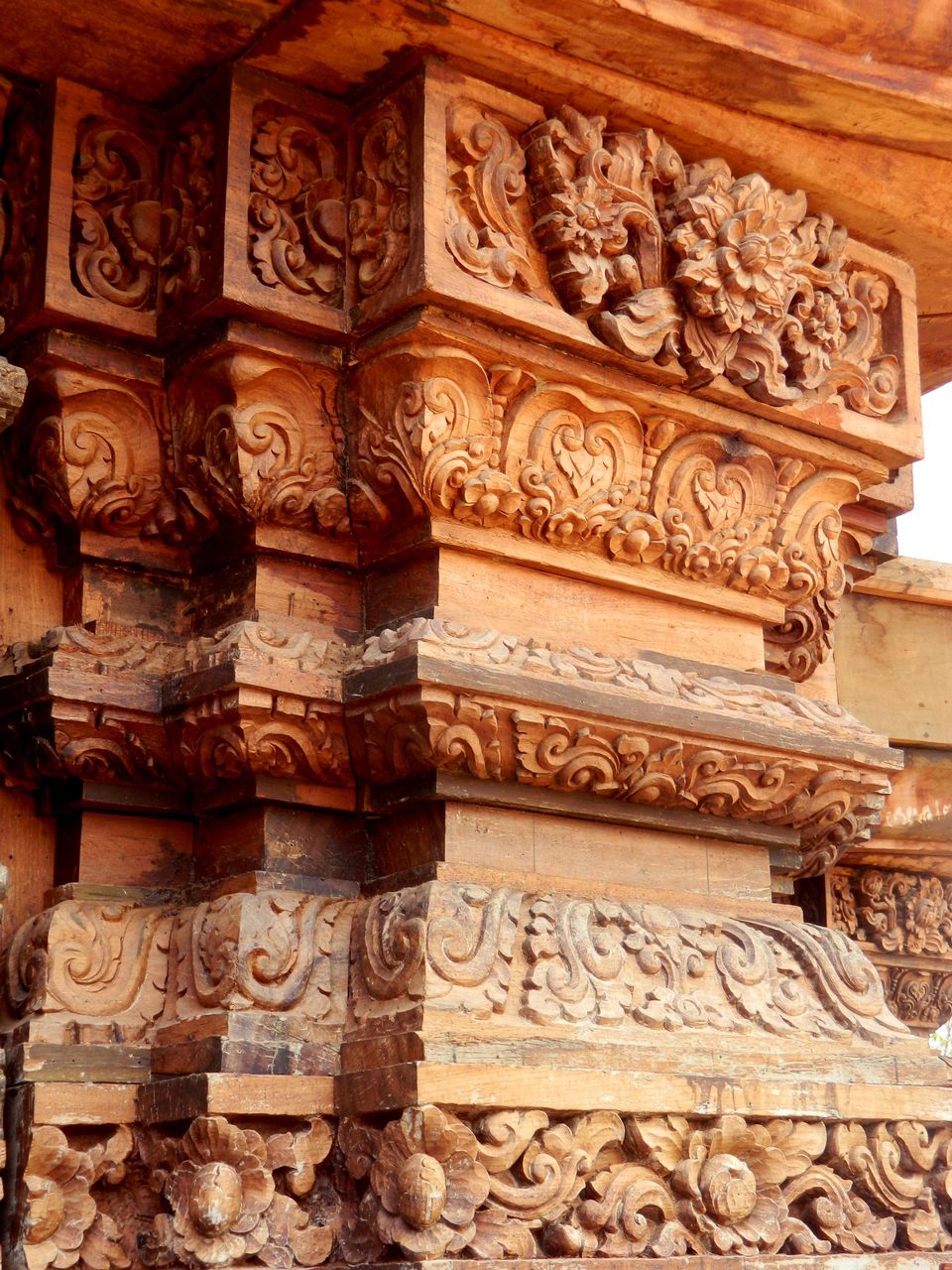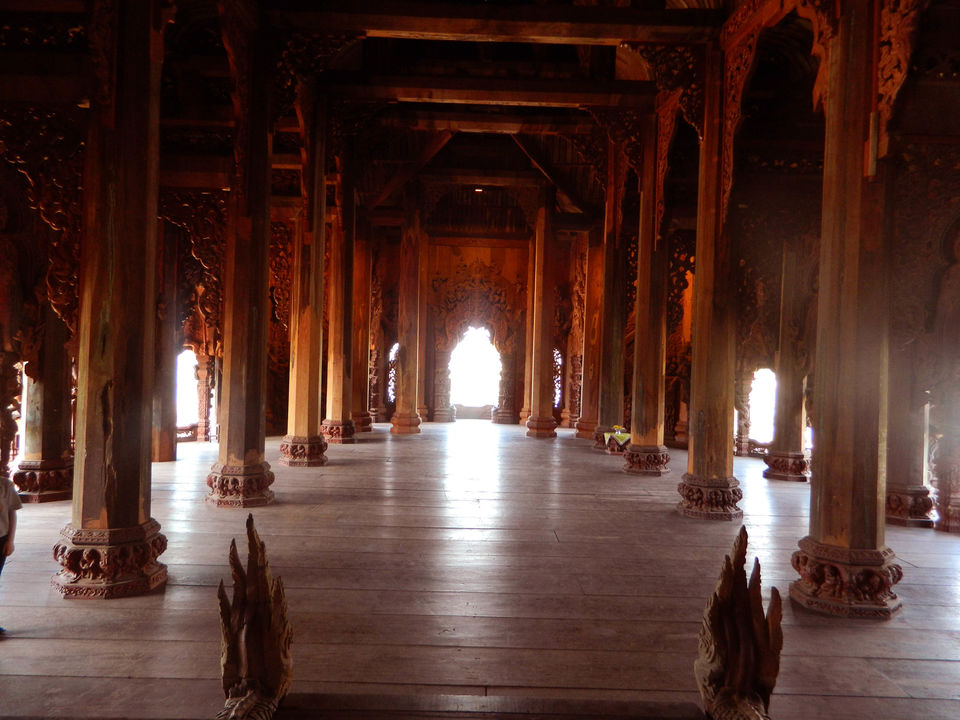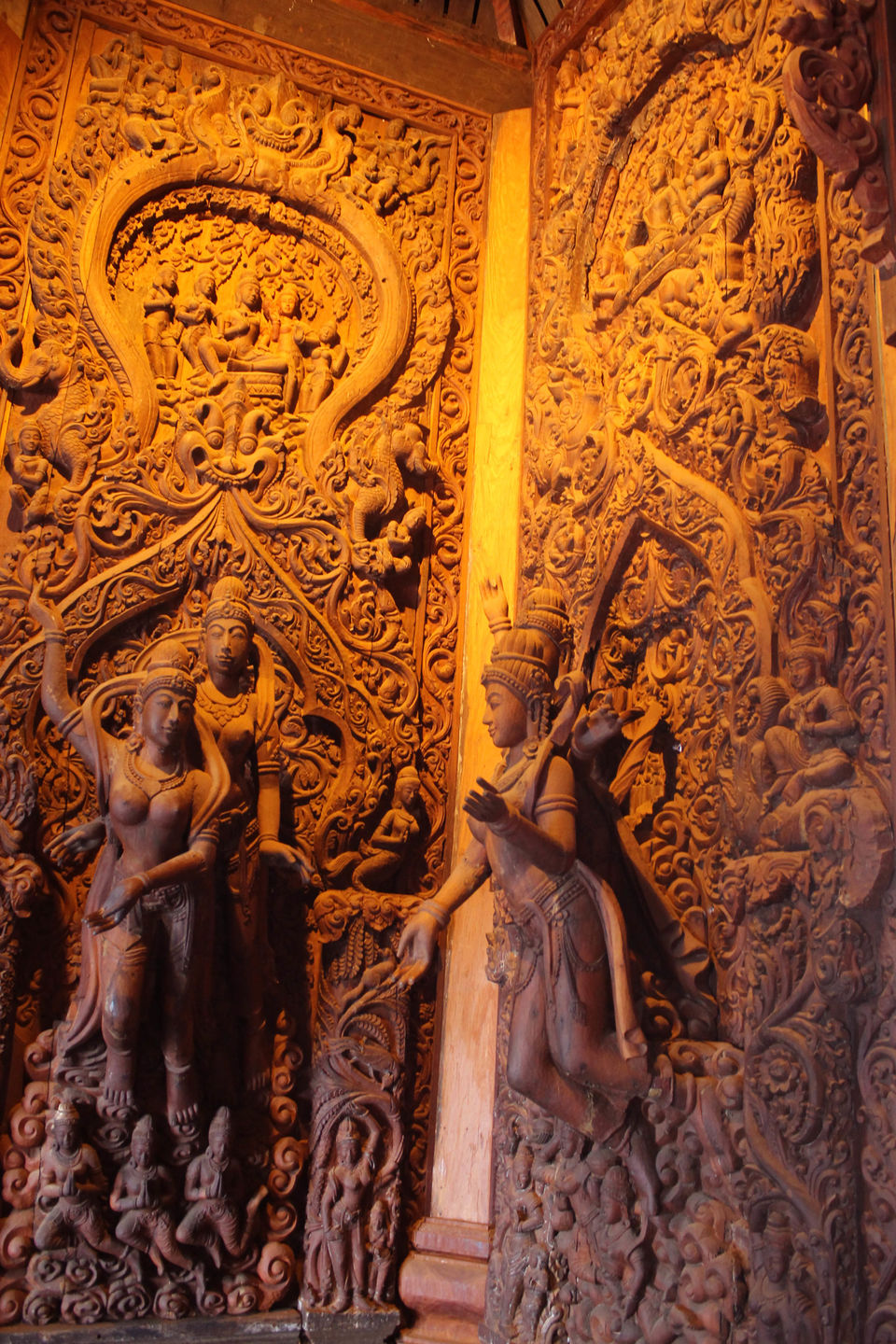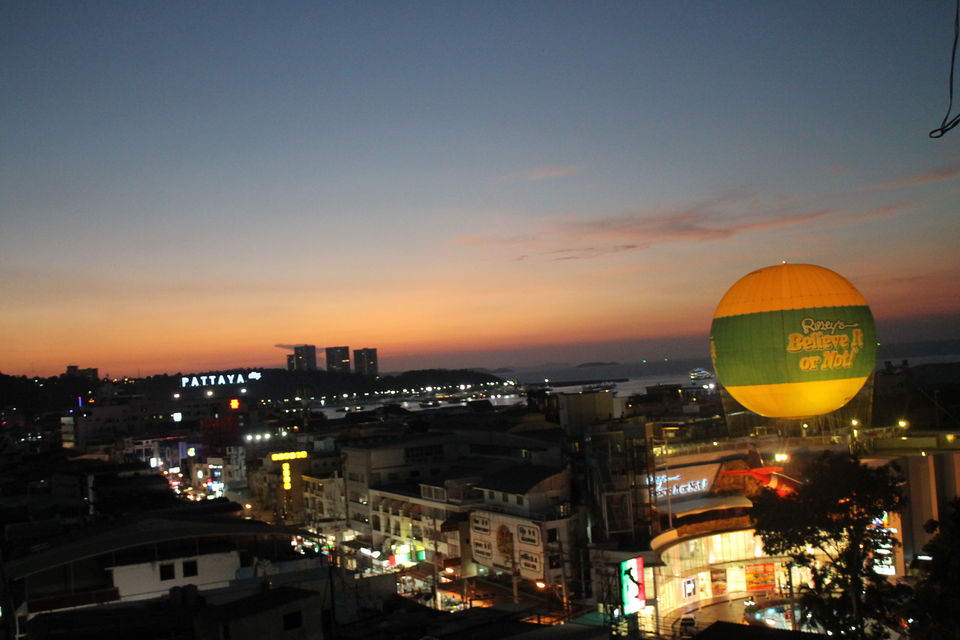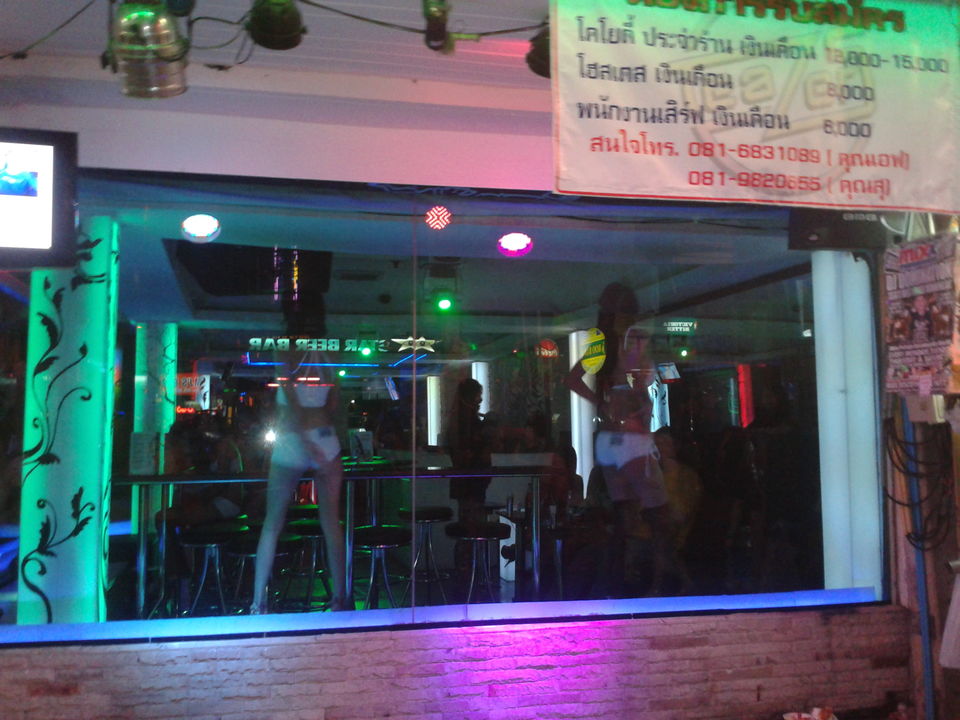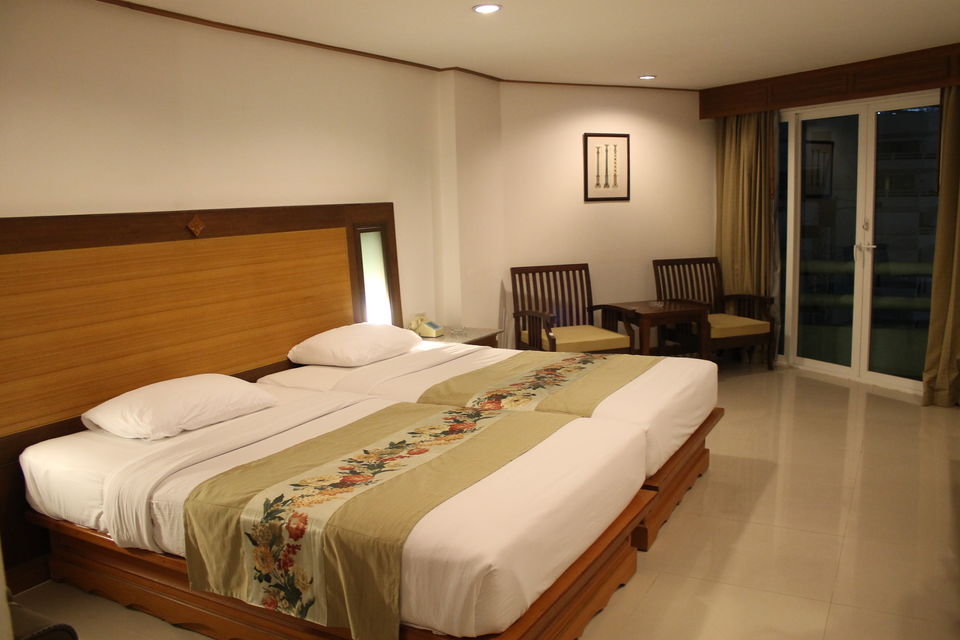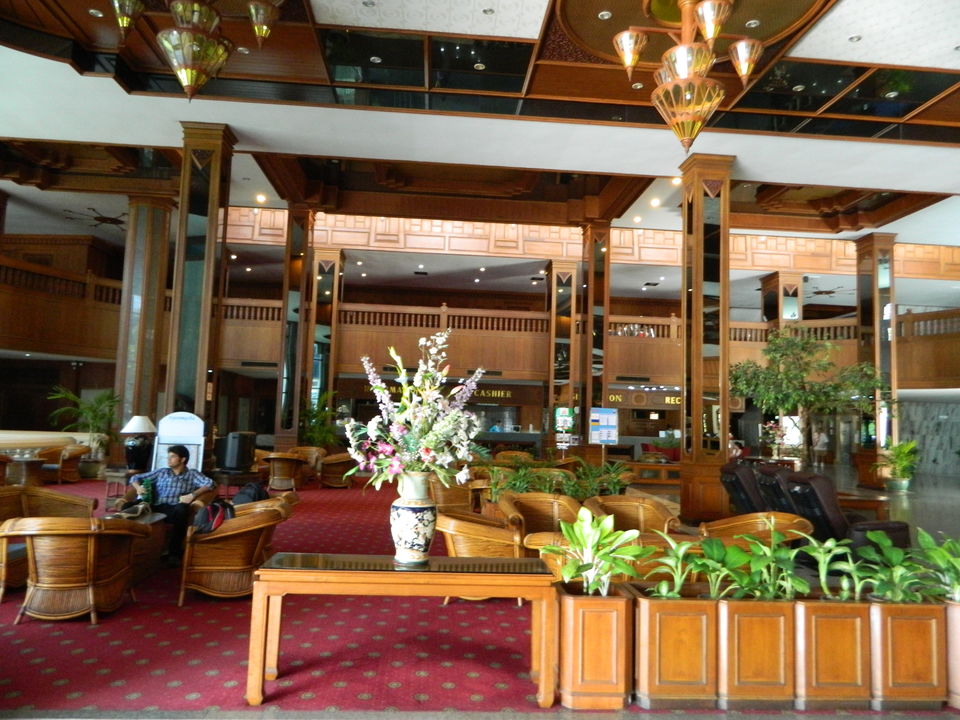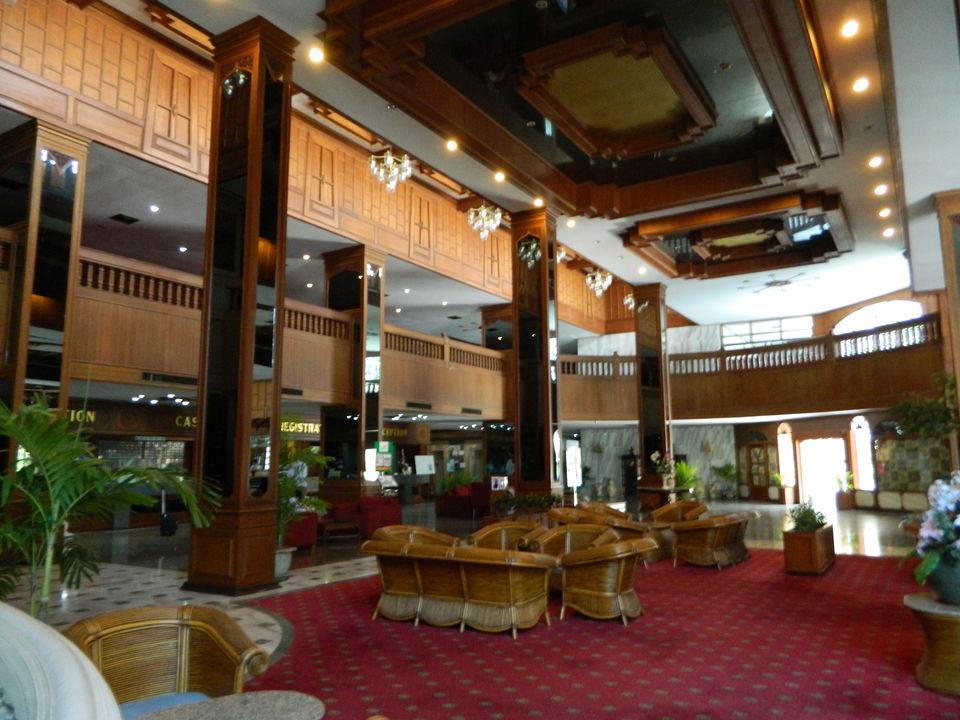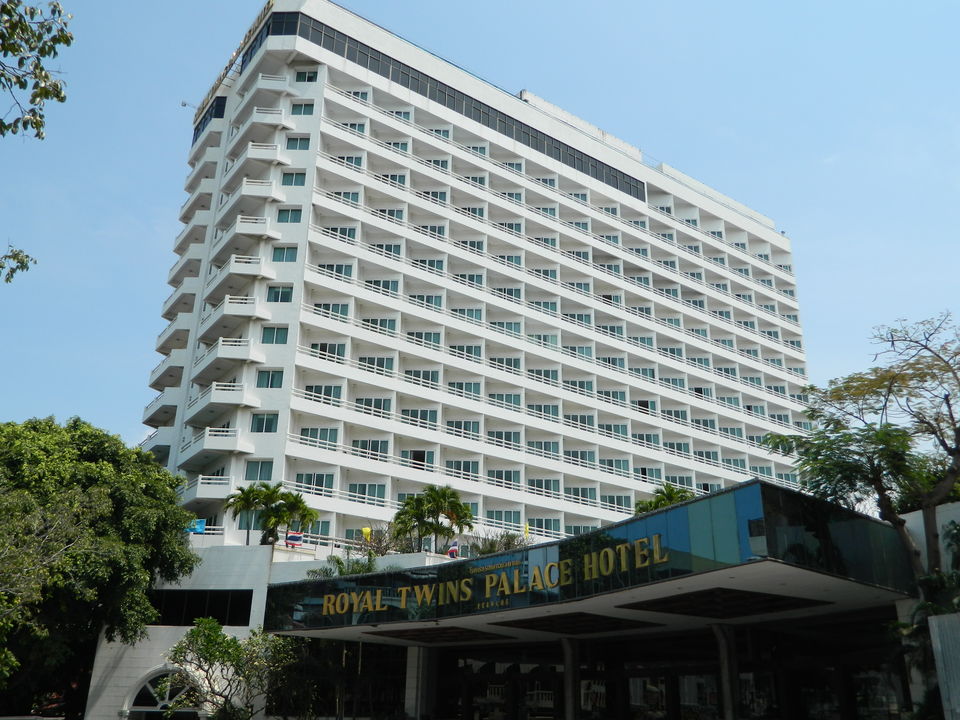 Not everyday in your daily life, you get to witness a city where fun begins at sunrise and doesn't end even after the sun goes down. Colorful lights, exotic pole dancers, cultural shows, beach activities, lively music bands, strip clubs, crowded roads, vibrant nightlife, shoppers paradise, delicious street food, sex toys, lady-boys and lots more describes the vibrant city of Pattaya. It was when we had to decide our first stop of our honeymoon that we chose to explore this sin city and we were certainly not disappointed! Contrary to the belief that Pattaya is a place only for bachelors, Pattaya has a lot in-store for everyone. From relaxing and sunbathing on the beach, exploring its beautiful cultural heritage or enjoying the Thai cuisine at the local bar while listening to live music bands beyond midnight or simply having fun at its famous Walking Street, Pattaya city engulfs you in its madness and magic! We were in Pattaya for four days and made sure to divide our time equally among relaxation, sightseeing, shopping, exploring the city, but of course everything had a slice of romance added to it. Before you go through our itinerary, here are a few things you might want to know about like accommodation, safety, food etc.
Accommodation:
We booked our stay for all four days with the Royal Twins Palace Hotel on 2nd Beach Road Pattaya. The rooms very spacious, clean and had a balcony. The property itself is huge and shares its vicinity with the Royal Palace Hotel. The buffet breakfast in the morning was good and offered a variety of dishes for vegetarians and non-vegetarians. We would suggest you to book a room on the higher floor as it offers the sea view. It is better to stay on the 2nd Beach Road as all the major shopping centers, street-shopping, restaurants etc., are over here. Moreover, it is less crowded, has less traffic and the hotels are cheaper than the ones on the beach road.  
Food/ General store:
If you wish to purchase frozen food items, dairy products, water, bread or other daily items, you could visit the 7/11 stores. Like most South East Asian countries, one can find 7/11 stores at every 500 meters.

Restaurants:
We personally believe that while you are traveling, it is best to taste the local cuisine and definitely give a try to the street food. In Pattaya, one can find street food at every corner of the road. The local bars too offer a wide range of Thai dishes ranging from beef steaks and rice, Pad Thai, Tom Kha Gai, the famous Thai curry and of course some scrumptious sea food. However, being Indians, we do realize that sometimes Indians might crave for spicy food, so do not worry as Pattaya, in fact entire Thailand has many Indian Restaurants.

Local Transport:
Now that's our favorite part! Nothing like traveling in a Tuk-Tuk... Easy, convenient, cheap and fun ride! Just like autos are synonymous with the roads of aamchi Mumbai, Tuk-Tuks are with Pattaya. However, we do not recommend it, if you are travelling with an elderly person or a person with a back problem because it could end up being quite a bumpy ride.
Safety:
Pattaya can be blindly considered as one of the safest cities in the world. We remember roaming about in the market at about 2am in the morning and it felt like the entire city was still awake. 
Sight Seeing:
We did not opt for any guided tours as they are always in a hurry. If you are in Pattaya, there is absolutely no need for group/guided tours as all the sightseeing can be done by yourself at a much cheaper rate and you can enjoy the place and its beauty at your own pace. In the above mentioned itinerary, we have listed the approximate cost of every sightseeing tour which includes the entry fee and travel expenses. If you like our trip or have any queries, please do comment below and we would be happy to help. Hope you find it useful and have an awesome holiday!!